What Are the Most Common Bicycle Injuries?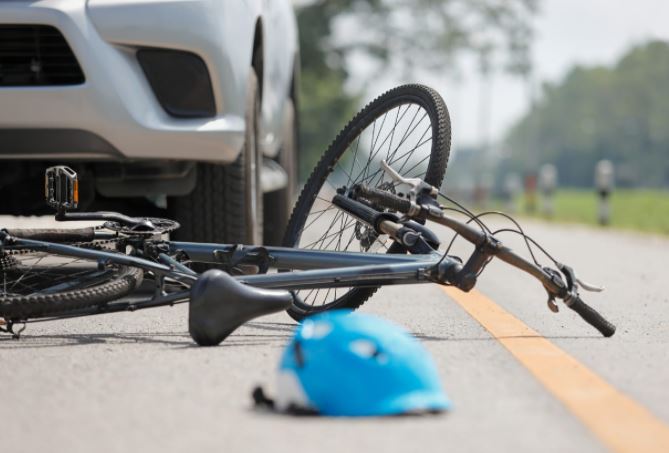 Did you know that cyclists have a high risk of crash-related injuries? The risk involving bicycle accidents is even greater than that of motor vehicle accidents.
Injuries can range from mere bruises to fatal head injuries. Even if you're careful on the road and follow the rules, accidents can still happen. Over-exerting, improper warmups, and using the wrong type of bike can all lead to injuries as well.
However, you don't have to quit riding your bike altogether.
An awareness of the most common types of bicycle injuries can stop you from being reckless on your bike. Your knowledge of these bike injuries will help you become a more careful cyclist.
Impact Injuries
Impact injuries can affect different parts of the body. Crashing and falling off a bicycle can cause you to experience this.
An accident involving a bike and motor vehicle is another cause of impact injuries. A bike accident attorney often gets involved in mitigating damages.
A heavy crash due to bicycle problems may or may not result in broken bones. When they do, however, they usually break the collarbone or clavicle. If this happens, you can expect up to six weeks for the bone to heal.
Road rash is a non-serious but annoying injury that happens when you end up skidding along the asphalt. No matter how many times you undergo this type of injury, it still is a painful experience.
Head Injuries
There's always a chance of head injury happening to you. You're not safe, whether you're on a rugged trail or riding for pleasure at the park.
Minor injuries, such as a simple cut on the cheek, make up one-third of non-fatal bike injuries. However, many head injuries are traumatic and can even lead to death.
You shouldn't hesitate to call a bicycle injury lawyer in such instances. The right bicycle injury attorney can help settle bike accidents caused by faulty design.
Most states don't have helmet requirements for riding a bike. However, protecting yourself is your responsibility and should always be your top priority.
Wearing a helmet is always recommended when riding a bike. It can reduce the risk of head injury by 85% and brain injury by 88%. Knee guards and elbow guards are optional, but you should always wear a helmet.
Neck and Back Pain
Spending time curled over your handlebars is the same as sitting hunched over on your desk for hours. While you can get some exercise when biking, both activities can cause you back pain. This position can put pressure on your back muscles over time and end up being unbearable.
You may experience neck pain as well if the handlebars are too low. You'll end up hyperextending so you can look up and see what's ahead of you.
The muscle groups affected are all along the spine area. Doing nothing to ease the pain can cause negative effects to your posture as well.
Keeping your elbows tucked in closer to your sides can reduce pressure on your shoulders. If you adjust the height of your handlebars, you should be able to keep your back straighter.
Knee Pain
Riding a bike is a low-impact activity, but it could still cause injuries to your knees. The movement of the legs is highly repetitive in this activity. When you use a bike that's not fit for your body frame, it can injure the knees over time.
Bike injuries on the knees can be pretty serious if the impact was hard. For example, if you get hit by a vehicle and your knee was able to bear the brunt of the impact, you might need to go for a knee surgery to get it fixed. The knee is a complicated set of bones, nerves and ligaments. Not paying attention to medical care can prevent and compromise your mobility.
If the front of your knee hurts, try adjusting the saddle higher. You can also move it back a bit from the handlebars.
Even if you don't encounter any problems with bike fit, you can still experience issues. If you overexert yourself, you can put undue strain on your knees. Riding for long periods or pedaling faster than usual can also hurt your joints.
Proper warmup involving core muscle exercises and squats can help strengthen your knees.
Hot Foot
Feeling pain in the foot area is a common problem when riding a bike. "Hot foot" is a burning sensation felt on the underside of the foot. Numbness or pain can sometimes go with this condition as well.
Constant pedaling can put pressure on the feet and affect the nerves. The pressure can travel from the ball of the foot to the toes.
Avoid wearing tight-fitting shoes. They are the usual culprit that can cause "hot foot." These shoes can also restrict blood flow in the area.
Wearing the right cycling shoes for the season can help prevent this. Summer rides need shoes that offer enough breathing room. During colder months, winter shoes should accommodate thick warm socks.
Saddle Sores
Saddle sores involve an injury sustained on your undercarriage area. It can feel uncomfortable, but most cyclists choose to bear through it.
However, it can lead to grave accidents. This is common if you have to sit lopsided to avoid putting pressure on the skin.
When there's a tender spot on the area where your body meets the saddle, then you have saddle sores. If you don't attend to this immediately, the sore could worsen. The irritation can keep you from riding your bike for several days.
You can prevent this from happening by wearing cycling shorts. These shorts have a chamois that offers a layer of padding. They should fit you well since wearing a larger one can cause chafing.
Urogenital Issues
Bicycling can lead to urogenital issues. Urogenital problems such as nerve entrapment syndrome and erectile dysfunction can happen. Obvious signs of this medical problem are numbness or pain in the genital area.
When the saddle is too hard, it can pressure the veins and nerves. If this happens, compression of the blood supply in the genital area can lead to problems.
Adjusting the saddle's tilt and getting a padded seat can reduce the pressure. You can also choose to wear cycling shorts with thicker padding.
Lessen the Possibility of Bicycle Injuries
Your awareness of the most common bicycle injuries can help you in many ways. You'll now be able to take preventive actions. Proper warmup, correct equipment, and responsible biking can lead to a safe ride.
Do you want more tips like this? Feel free to check our other articles on biking and improve your skills when riding out.
7 Things To Ask Your Lawyer Before Selling Your House During Divorce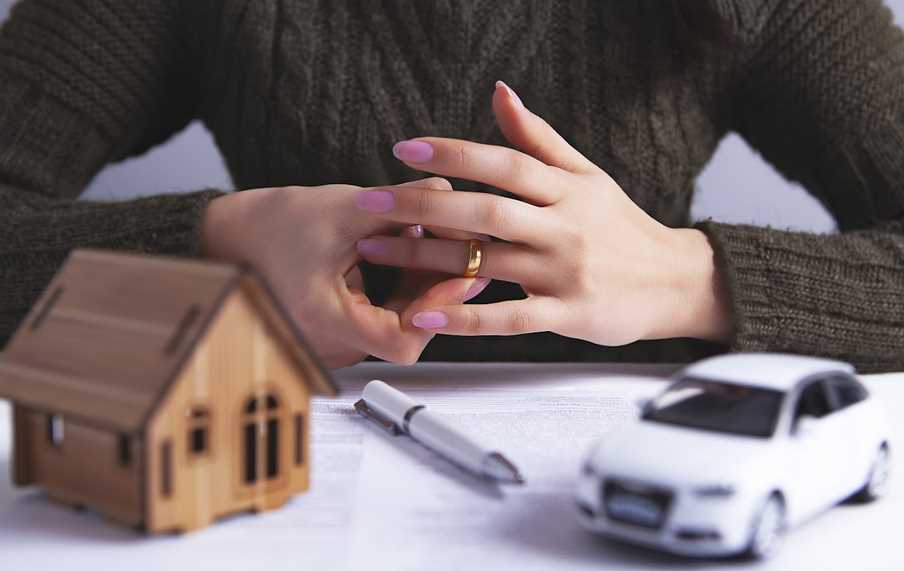 Most divorces end up including the sale of jointly owned properties from the union, and, sometimes, these properties include the family's home. This can be a challenging process, unless handled with the right tact and legal strategy.
This post will reveal the top questions you'll need to ask your lawyer before selling your house during divorce.
How Will You Divide Personal Property?
Personal property refers to anything you own that isn't real estate. How are you and your spouse going to share that?  If you have a pre-nuptial agreement, then you might be guided by it during the sharing process. But, if not, you'll need as much guidance as you can get if you can't reach an immediate consensus between yourselves.
If certain things hold different levels of importance to any one of you, then the one to whom a ring isn't as important might decide to let the other have it. But, sometimes, it's not that easy. If you can't reach an agreement, your lawyer might be able to help you by guiding you according to the laws that might aid you in your case or by negotiating on your behalf, which is a good thing, given a lawyer's negotiations experience is more than that of the average person.
Who Will Live In Our Home And For How Long?
You may also need to ask your lawyer to help you decide who gets to stay in the house and whether they can keep doing so while the house is on the market. If you and your spouse have any kids who are in school, then the spouse with primary custody to the kids could stay in the house for the benefit of the children. In this case, it might also be a good idea to put off the idea of selling your home until the end of your children's school year, so their academics won't be drastically impacted.
There might be other factors that might help direct the answer to this question, so have your lawyer help you through your unique situation.
While Waiting For A Buyer, Who Services The House's Mortgage?
Someone has to pay for your house's mortgage while it's on the market if it's to stay up to date with its mortgage servicing. If only one spouse was making money in the marriage, yet it's the dependent spouse that has to stay in the house while it's on the market, then they might not be able to pay for the mortgage.
Working this out with your lawyer in advance helps you stay ahead of potential problems.
How Will I Select A Real Estate Agent?
If you and your spouse have already agreed on which realtor you'll be using, then it's a good idea to include it in your separation agreement, so it's clear. If, however, you can't agree, then your separation agreement will need to include the criteria you'll use for choosing. Your attorney will help you draft this criterion.
While your realtor will be representing both your interests, if one spouse makes the decision on who the realtor will be, they're most likely to be met with resistance than if, say, one spouse makes a list of three to five realtors and the other spouse chooses a house buying company in Dutchess County NY, or wherever you live, that'll act as your realtor from this list.
How Will I Agree On The Level Of Repair Job Needed?
Determining how much your home needs for repairs can be a major area of disagreement before a spouse finally agrees to sell a house. One spouse might think that the house needs more work done before it's market-ready. For this reason, it's important to include in your separation agreements which repairs you're going to prioritize. If you still can't agree on these, then it might be a good idea to go with your realtor's recommendations for repairs.
Who Will Cover The Costs Of the Repairs?
If you've decided which repairs you'll have done on the house, then the next step is to ask your lawyer to help you determine who will cover the cost of the repairs. If it's going to be the both of you, then what percentage is each of you going to bring?  If only one of you can cover the fees upfront, then you'll need to work out a payment plan to reimburse them after you've shared the proceeds from the home sale.
How Will You I Share Proceeds And Liabilities From The Sale Of My Home?
Under normal circumstances, spouses should be dividing proceeds from home equally, but, sometimes, there might be special circumstances that require a more customized share distribution.
If, for instance, one partner took care of the bulk of all expenses connected to the house since the separation, that is, the mortgage and the repairs, then that partner might need to be reimbursed first before sharing can commence. All of this will need to be reflected in writing before your house goes to sell.
Conclusion
It's easy for seemingly minor details to slip past you as you plan to sell your house and split your assets during a divorce, causing unnecessary stress for you and your family. Using this article as a checklist for questions to make sure you ask your lawyer, you can make sure nothing will ambush you in the future that you didn't prepare for, leaving everyone involved on the solid legal ground.
How to Become a Notary in 3 Simple Steps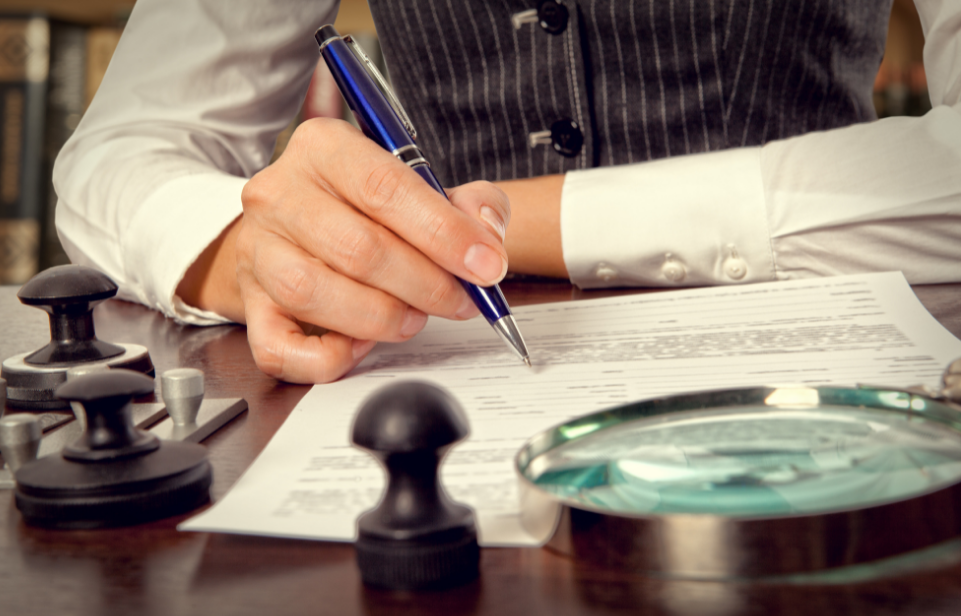 Being a notary can come in handy in many different situations. If you've wondered how to become a notary, the ease of the process might be surprising. It is possible to become a notary for less than $200 in most cases!
Becoming a notary can be a quick experience when you know what to do. Keep on reading to learn the three simple steps you need to become a notary!
1. Learn How to Become a Notary
When learning how to become a notary, you need to educate yourself as much as possible. What is a notary? A notary is a person who gets approved by the state to witness official documents.
The process might differ depending on the state, but most have training courses. Education is not always a requirement by the state, but it helps you understand the responsibilities.
You will learn all the laws concerning notaries. There will be various situations you face after becoming a notary.
Knowing the state laws will help you know what to do in each one. View here for more information on what notaries can sign. There may be times you get asked to sign something you can't sign.
Check your state's website for the latest training on becoming a notary. Take any available courses to gain all the knowledge possible on being a notary. You must understand what you can and cannot notarize.
2. Apply to Become a Notary
After your training, you can apply to become a notary. Most states charge an application fee. These days, many states let you apply online.
You can pay using a credit or debit card. It can cost as little as $20 but as much as $120 in some states. Your state website will have the exact amount you will need to pay.
When applying to become a notary, you will answer basic questions. Once you have completed the application and sent it in, you will have a short waiting period. That timeframe can be up to several weeks.
3. Getting Approved
After you get approved, you may need a notary bond and insurance for your state. You may also need to file your notary status at your local county office.
Once you learn how to become a notary and get approved, you can get your stamp. All notaries get recognized from their stamps. States have various restrictions on these.
You will get an official notary certificate from your state office. Notaries can get stamps from approved manufacturers, so check the state website for those. It takes less than a month from starting the process to get your notary stamp.
What Comes Next?
After you know how to become a notary, you can move to decide how to use your new skill set. Many people charge a small fee for their notary services. Following the steps laid out by your state is a straightforward process.
With a bit of money and training upfront, you can use your new abilities to make some extra income. All you need is a few supplies and the ability to go where needed! Follow our website for more articles on how to develop new skills!
How Do I Choose the Best Divorce Lawyer in My Local Area?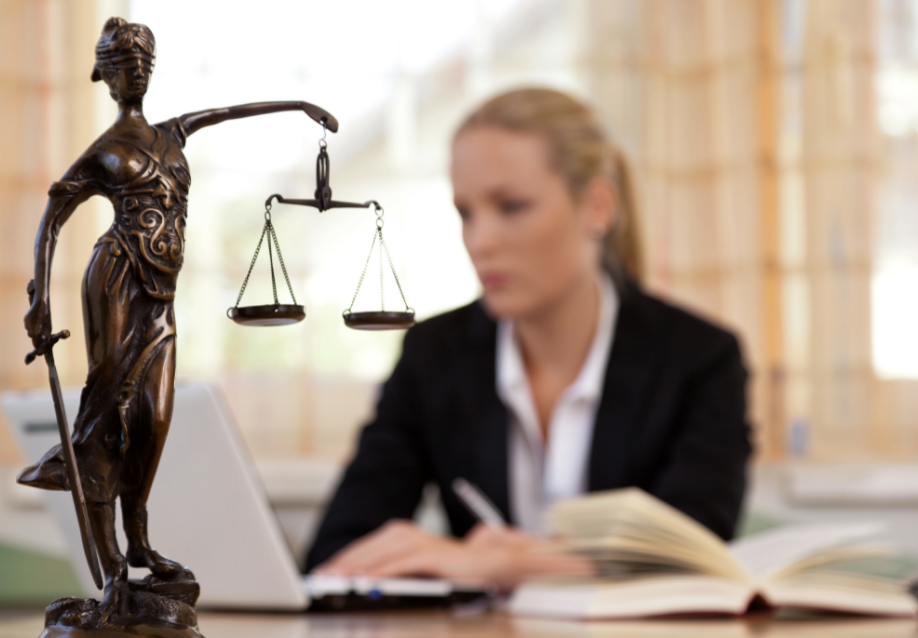 Very few, if any, of the around 2 million couples who marry each year go into the marriage expecting a divorce. The travails of adult life often put those expectations to the test. Spouses stop communicating, grow apart, or even become abusive toward each other. In face of that, a little under 750,000 couples do end up getting divorced each year.
If you think your marriage will go in that direction, you also probably wonder how you can pick the best divorce lawyer in your area. Keep reading for a quick guide to picking the best divorce attorney for you.
Ask Around, Quietly
This part of divorce planning is something that you must handle quietly. Reach out to close friends or family members who went through a divorce and that you can trust to keep quiet. Ask them about their divorce attorneys and whether they were satisfied.
This can help you narrow down the list of dozens or even hundreds of potential lawyers to a small handful. You should back these recommendations up with independent research on the lawyers to narrow the list even more.
If you can't find specific recommendations for a lawyer, look for the best law firm for divorces.
Consultations
You should meet with at least a few of the candidates on your list for a formal consultation. A good consultation will often take several hours and get into the specifics of your case. You should expect to pay for this type of consultation.
While many lawyers will offer a free consultation, these rarely last more than 15 to 20 minutes. They are also largely useless for getting a feel for a lawyer's personality and approach.
Ask Questions
While you likely lack the experience to dig deeply into something like legal strategy, you can ask questions that will inform your decision. A few common questions that can help you understand what kind of lawyer you are dealing with include:
What percentage of divorces do you settle without a court hearing?
What approach do you take in settling divorce cases?
What role can or will I take in settling the case?
If an attorney sees taking things into the courtroom as the first, last, and only option, you probably want someone else.
Discuss Fees
You should expect an hourly rate for a divorce attorney. The average hovers around $270 an hour, but the lawyers you meet with may charge more or less. Make sure you understand when and how billing will happen, as many divorce lawyers expect a retainer before they start.
Getting the Best Divorce Lawyer
Getting the best divorce lawyer isn't the same as getting the most expensive or most recognizable divorce attorney. The best divorce lawyer is the one who will best serve your needs. For example, if you prefer avoiding the publicity of a court proceeding, you want someone who does everything they can to settle.
You also want a lawyer that you feel comfortable with personally. Divorce is an emotionally taxing process without adding someone you personally detest to the mix.
Looking for more tips on divorce or family law? Check out the posts in our Law section