What Are the Different Types of Gems That Exist Today?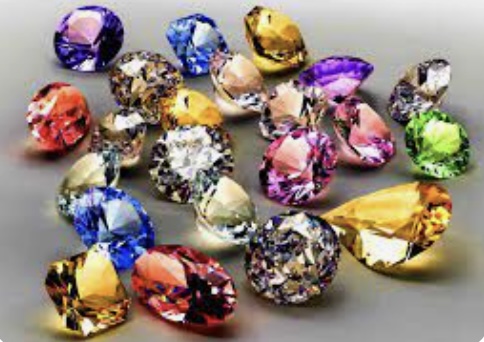 Are you interested in the science of gems? Are you wondering about the different rare gemstones that exist today? It turns out that the industry has a rich history, dating all the way back to ancient civilizations.
What exactly are these gems, also known as gemstones? What metals might they be set in or paired with? When learning about the substance of gems, there are a couple of fundamental questions to answer before moving forward.
Let's take a look at all the different types of gems one might encounter.
Beryl
Beryl is a gemstone with a fascinating history. It consists of the mineral beryllium and aluminum with trace amounts of other metals, such as iron and magnesium. It is made up of a group of minerals that include aquamarine, green emerald, golden beryl, heliodor, violet morganite, and golden-yellow beryl.
The most common color of beryl is green, but it can also come in shades of yellow, blue, pink, red, purple, and orange. Uncut, its color can often be quite dull. When cut, however, it can become quite sparkly and even more colorful.
Beryl's hardness makes it an ideal gemstone for everyday jewelry. Beryl can be found in many countries around the world and in many different types of rock formations, such as igneous and sedimentary. It is very durable and fits into many designer settings.
It can also be cut with stunning brilliance, making it a popular choice for engagements and wedding rings alike. The most valuable beryl is the emerald, which is known for its vibrant green color. Other varieties of beryl with rarer colors, such as morganite and heliodor, can also be quite expensive.
Beryl is popular as both a collector's item and a gemstone for jewelry. Beryl is also one of the most affordable gemstones, making it one of the most accessible and sought-after gemstones available today.
Chrysoberyl
Chrysoberyl is an exquisite gemstone that has been cherished for centuries. It is highly sought after for its ability to display an intense fire of yellow, green, or brown hues when it is cut into certain shapes. It is known to be very durable and is easily recognizable by its golden luster and olive color.
Chrysoberyl is quite hard and measures 8.5-9 on the Mohs scale. It can be found in Brazil, Sri Lanka, and Zimbabwe, as well as in other areas around the world, making it easy to acquire. As with any gemstone, its price depends on its color and carat size, but it is relatively affordable compared to other gemstones.
In addition to being used as jewelry, chrysoberyl is also used to make ornamental razor handles and specialty eyeglasses. It is truly a beautiful stone that has found its way into the hearts of many.
Corundum
Corundum is a type of gem that has many different colors. It is a hard mineral composed of a combination of aluminum oxide and trace amounts of other elements like chromium and iron. Corundum is the second hardest type of gemstone and is often used in the jewelry industry.
Its color range can range from ruby red to sapphire blue, to yellow and green, as well as many other colors. Its transparent form, known as ruby, is the most sought-after variety and can be found in many jewelry stores around the world. Corundum's brilliance and hardness make it the ideal gem to set in jewelry.
Its color never fades or tarnishes with time, making it a timeless addition to anyone's wardrobe. Corundum is also an important industrial material and is used in many abrasives, such as sandpaper, cutting tools, and high-grade optical instruments.
Corundum gems have also been found in ancient tombs and have been used to make jewelry since early times. This gem is an essential part of the world's history and will continue to be for years to come.
Diamond
Diamonds are a type of gemstone that has existed for thousands of years and are still popular today. They are composed of crystallized carbon, and each diamond is unique in its characteristics. Most diamonds feature 58 facets and the presence of internal flaws known as inclusions.
The value of the stone is based on its carat weight, clarity, color, and cut. The most sought-after diamonds are colorless and flawless, but colored diamonds remain popular and are often used in fashion settings such as engagement rings and other jewelry. Diamonds are rated based on their hardness, and they are one of the most durable of all gemstones.
They also symbolize beauty and everlasting love due to their strength, brilliance, and strength, making them the perfect choice for engagement rings and special jewelry.
Garnet
Garnet is a popular type of gemstone that has been around for centuries. It comes in shades of deep red, orange, and purple, and has been a desirable stone for many cultures, many of which had stories and legends associated with it. Garnets are mostly found in countries such as India, Tunisia, and Madagascar.
It can be found commercially in sizes ranging from small to large, although the highest-grade stones are much larger. They are composed of chemical compounds such as iron, magnesium, calcium, and aluminum. Garnets are very popular and are used for jewelry, as well as for ornamental purposes.
It is said that this beautifully colored stone can bring protection, success, and peace to anyone who wears it. Plus, it's relatively affordable, making it a great option for anyone looking for a special and unique gemstone.
Jade
Jade is a gemstone that exists in wide varieties, from deep green to almost white. It is a hard, durable stone that has been used for centuries in Chinese jewelry making. It is often used to give jewelry a vibrant hue.
Jade is said to bring wisdom, serenity, and physical strength. Historically, jade was thought to be the most precious stone next to a diamond. Today, jade is still highly prized, not only for its beauty but for its mysterious spiritual essence as well.
It is believed to bring positive energy and aid mental clarity. Various cultures across the world have carried great significance to jade, from the Chinese and Korean dynasties to the Ancient Mesoamerican cultures. Because of its rare beauty, jade is an extremely popular choice in jewelry today and makes an incredible addition to any collection.
Opal
Opal is a type of gemstone that has existed since ancient times and is greatly treasured and admired due to its unique appearance and iridescent quality. It is the official birthstone of October and comes in a variety of colors ranging from yellow to blue, orange, green, and violet. Opal is an amorphous form of hydrated silica and its name comes from the Sanskrit "Upala" meaning precious stone.
An opal ranges in appearance from having similar colors to the rainbow, and is even known as the 'Queen of Gems.' It is said to bring forth luck and solace to the wearer and is easily available in different forms, such as precious and black opal.
The most expensive type of opal is the Black Opal, which forms only in particular regions. Gemstone enthusiasts admire and seek after opal due to its mesmerizing multicolored natural beauty.
Topaz
Topaz is a popular gemstone that has been used to adorn jewelry for hundreds of years. It's found in myriad colors around the world, ranging from yellow, pale blue, orange, and more. It can be cut into stunning cuts and shapes and is appreciated for its beauty and durability.
With a hardness of 8 on the Mohs scale, it's considered a semi-precious stone and would make a great inclusion in any jewelry piece. Topaz is not as expensive as many of its counterparts, making it a great choice for those on a budget looking to add some sparkle.
It's also associated with love and friendship and is said to bring its wearer strength and success. Truly, Topaz is a gem that has captivated people through the ages and will continue to do so for years to come.
Turquoise
Turquoise is a popular gem today, having been valued since ancient times. This type of stone is most often found in the Middle East, often in places like Iran, Turkey, and Tibet. Its distinctive blue-green color makes it stand out among other gems, which often makes it a popular choice by a jewelry appraiser.
Its opaque nature also makes it well-suited for various ornamental uses. Turquoise has long been thought to be a lucky stone for many cultures, and it is sometimes even used for supernatural protection.
It has also been used for healing and energizing the mind and body. Turquoise is an incredibly fascinating gem that has been around for thousands of years and continues to mesmerize many with its unique beauty.
These Are the Most Popular Types of Gems Today
The best gemstones that exist today are truly amazing! With so much variety and beauty, it can be difficult to keep track. These types of gems are like little pieces of art that can be appreciated for their beauty and colors.
Researching further is encouraged. Discover more about the types, colors, and sources of these wonderful natural jewels.
Whether you are looking to collect them, wear them, or simply admire them, you won't be disappointed. Consider owning one that suits your style and tastes, and start exploring and learning today.
Did you enjoy this article? If yes, please keep reading for more informative content.
Navigating the Medicare Annual Enrollment Period 2023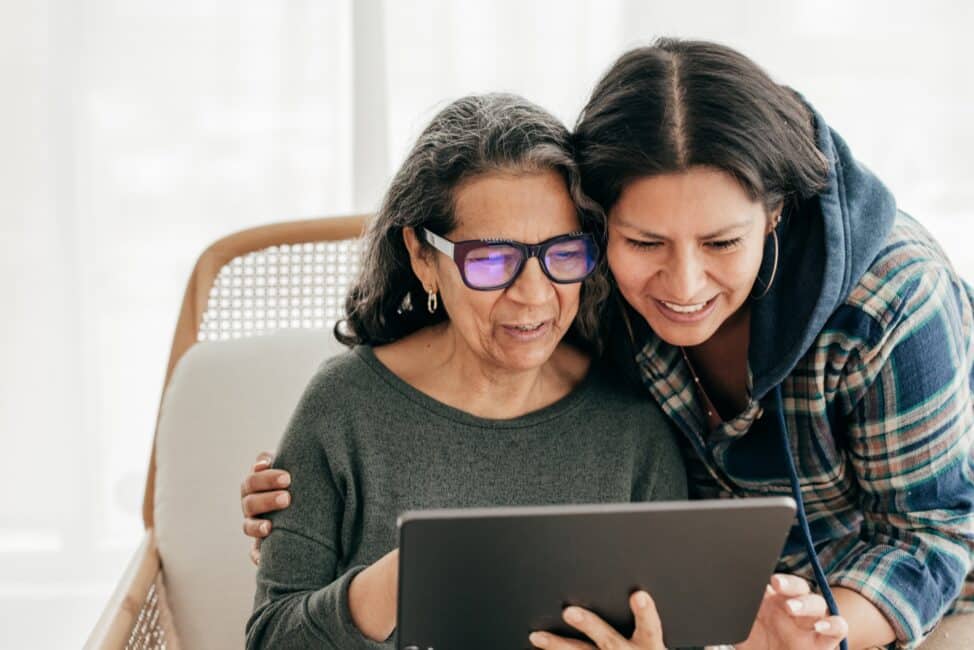 The Medicare Annual Enrollment Period 2023 (AEP), which runs from October 15th to December 7th, 2023, is a pivotal time for retirees to ensure they have the ideal Medicare plan in place. It's not just about making changes; it's about making the right changes. During this period, individuals with Medicare can assess their existing coverage and explore new options to find the plan that best suits their healthcare needs and financial situation. In this article, we'll delve into the significance of the AEP and share tips to keep in mind while helping you discover the perfect Medicare plan.
Understanding the Medicare Annual Enrollment Period
The Medicare Annual Enrollment Period is your annual opportunity to fine-tune your Medicare coverage. Running from October 15 to December 7 each year, it provides the flexibility to make changes that align with your evolving healthcare requirements. You can choose between Original Medicare and Medicare Advantage plans and adjust your prescription drug coverage through Medicare Part D.
Review Your Current Plan
One of the most frequent errors during the AEP is assuming that your existing Medicare plan will remain unchanged. Plans can undergo significant alterations, impacting your coverage and costs. To avoid this mistake, meticulously review your current plan. Ensure it still aligns with your healthcare needs, including doctor preferences, prescription drugs, and budgetary considerations.
Don't Overlook Prescription Drug Coverage
Neglecting to review your prescription drug coverage can lead to unforeseen expenses. Drug formularies, the lists of medications covered by your plan, can change annually. Failing to verify these updates might result in higher out-of-pocket costs or discovering that your essential medications are no longer covered. Prioritize prescription drug coverage when evaluating your plan.
Changes in Healthcare Needs
Your health situation can evolve from year to year. Neglecting to consider these changes may mean missing out on benefits that better suit your new healthcare needs or paying for coverage you no longer require. Regularly assess your health status to ensure your Medicare plan continues to meet your evolving requirements.
Explore Other Plans
Many retirees limit their exploration of alternative Medicare plans. AEP is the perfect time to venture beyond your current plan and discover options that may offer better value, enhanced coverage, or additional benefits. Don't settle for less than the ideal plan that aligns with your unique healthcare priorities.
Don't Disregarding Network Changes
Medicare Advantage plans often involve networks of healthcare providers. These networks can change, and your preferred doctors or specialists may no longer be in-network. This oversight could result in higher costs or the inconvenience of finding new healthcare providers. Prioritize your healthcare network when evaluating plans.
Evaluate the Costs of Your Plan
While premiums are an essential cost consideration, they don't tell the whole story. Plans with low premiums may come with higher deductibles and copayments, impacting your overall expenses. Evaluate the comprehensive cost of a plan, including potential out-of-pocket expenses, to determine its true affordability.
Don't Delay!
Procrastinating on your Medicare plan decisions during the AEP can lead to rushed choices and missed opportunities. To make well-informed decisions that align with your healthcare needs, start the process early. This allows ample time for research, thoughtful decision-making, and a stress-free enrollment experience.
Navigating the complexities of the Annual Enrollment Period is a crucial endeavor. At Exact Medicare, we are dedicated to helping you find the perfect Medicare plan tailored to your unique healthcare needs and financial goals. Don't hesitate to reach out to us at 380-242-2006 or schedule an appointment at ExactMedicare.com. Your health and peace of mind are our top priorities during the Medicare AEP.
The Power of Networking in Higher Education: Building Connections for Future Success – Harit Gaba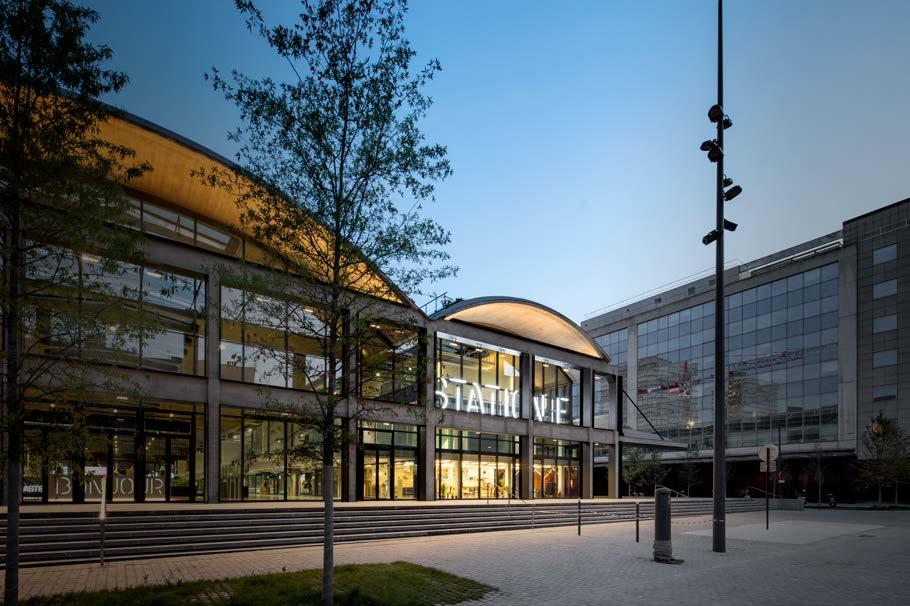 In the realm of higher education, networking is more than just a buzzword; it's a pivotal element of academic and professional development. For students, academics, and professionals, building a network can open doors to opportunities, collaborations, and knowledge sharing. Here experts like Harit Gaba delve into the importance of networking in higher education and offers insights on how to effectively cultivate and leverage these connections.
The Role of Networking in Academic Success
Access to Opportunities: Networking in higher education provides access to internships, job openings, research projects, and mentorship opportunities that might not be widely advertised.
Knowledge Exchange: It facilitates the exchange of ideas, fostering collaborative learning and research. Networking with peers, faculty, and industry professionals can lead to a deeper understanding of subjects and exposure to diverse perspectives.
Strategies for Effective Networking in Higher Education
Leveraging University Platforms: Universities often host various events such as seminars, workshops, guest lectures, and alumni meetups. Participating actively in these events can help students and faculty build valuable connections.
Professional Organizations and Clubs: Joining student clubs or professional organizations related to one's field of study can be a powerful way to network with like-minded individuals and industry experts.
Online Networking Platform: Platforms like LinkedIn, ResearchGate, and academic forums are invaluable tools for networking in the digital age, allowing students and professionals to connect beyond geographical boundaries.
Overcoming Networking Challenges
Breaking the Ice: For many, initiating conversations with strangers can be daunting. Preparing an elevator pitch or having a set of conversation starters can ease this process.
Maintaining Authenticity: Effective networking is not just about building a long list of contacts; it's about fostering genuine relationships. Authentic interactions often lead to more meaningful and lasting connections.
Networking Beyond Academia
Internships and Industry Connect: Internships provide a practical platform for students to network with professionals in their field of interest. Industry connections can offer insights into career paths and the realities of working in a particular sector.
Alumni Networks: Alumni networks are a treasure trove of opportunities and guidance. Alumni can provide mentorship, career advice, and may even open doors to job opportunities.
The Long-Term Benefits of Networking
Career Advancement: A robust professional network can significantly influence one's career trajectory. It can lead to job referrals, recommendations, and collaborations long after graduation.
Lifelong Learning: Networks formed in higher education often become part of one's lifelong learning community, offering continued professional and personal development opportunities.
Networking in higher education is an indispensable tool for academic and professional growth. It requires a proactive approach, but the benefits it yields – from career opportunities to personal development – are immeasurable. As the educational landscape continues to evolve, networking remains a key factor in unlocking potential and paving the way for future success.
The True Value of Internships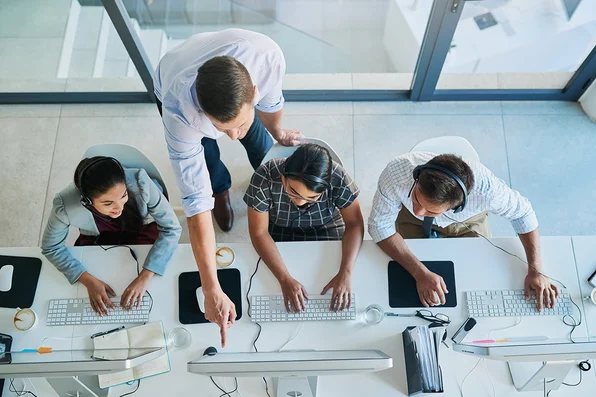 In today's competitive job market, internships serve as a pivotal step in shaping one's career path. While commonly seen as a gateway to networking and skill enhancement, internships hold a deeper, often unexplored significance in an individual's professional journey.
The Unseen Dimensions of Internships
Internships are more than just a prelude to employment; they are a unique ecosystem within themselves. Imagine a craftsman honing their skills in a workshop. Similarly, internships are vocational classes in the real world, where theory meets practice. Here, interns don't just learn the 'how' of their trade, but the 'why' behind it. It's an environment where mistakes become lessons, and achievements, however small, are steppingstones to greater success.
The Alchemy of Skills and Passion
Internships are often likened to a trial run in a chosen field. But what sets them apart is their uncanny resemblance to an alchemist's laboratory. Just as an alchemist transforms base metals into gold, an internship can transmute raw talent and enthusiasm into refined skills and focused passion. The process is not just about sharpening existing skills but discovering new ones. It's an exploratory journey where interns may find their true calling in unexpected tasks or projects.
Networking: Beyond Exchanging Business Cards
Networking during internships is often envisioned as a series of handshakes and exchanging business cards. However, it's more akin to joining a guild of craftsmen, where connections are forged on the anvil of shared experiences and mutual respect. These bonds often last a lifetime and can open doors that were previously invisible. It's about building a community of mentors, peers, and future collaborators who will be integral to one's professional saga.
The Narrative of Personal Growth
Internships offer a narrative of personal growth that goes beyond professional development. They are a rite of passage where one learns the subtleties of workplace dynamics, the art of communication, and the importance of time management – skills that textbooks and classrooms often overlook. This journey from a novice to a more confident individual is a transformation that remains with the intern long after the internship has concluded.
A Testing Ground for Adaptability and Resilience
In the ever-evolving landscape of the job market, internships act as a testing ground for adaptability and resilience. They are akin to a ship's first voyage, testing its seaworthiness. Interns learn to navigate through various challenges, adapt to different working environments, and bounce back from setbacks. This resilience is a crucial skill that employers value highly.
The Subtle Art of Corporate Storytelling
An often-overlooked aspect of internships is the art of corporate storytelling. Interns are not just passive observers but become part of the company's narrative. Their work, no matter how insignificant it might seem, contributes to the larger story of the organization. This experience provides interns with a unique perspective on how businesses operate and succeed.
Conclusion: A Journey of Self-Discovery and Professional Evolution
Internships are a journey of self-discovery and professional evolution. They offer a glimpse into the real world of work, an opportunity to apply academic knowledge, and a platform to build lasting relationships. More importantly, they allow interns to weave their own stories of growth, resilience, and success. In this light, internships are not just a steppingstone to employment but a foundational experience that shapes one's professional ethos and personal narrative.