Understanding Demand: Why Is There an Ammunition Shortage?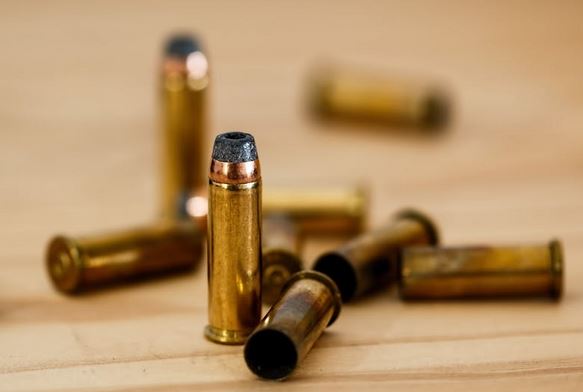 Demand for firearms has increased by 300% in the last year as Americans rush to stockpile guns and ammunition amidst uncertainty, fear, and panic.
The price for ammunition has dramatically increased and you'll find yourself paying extortionate prices — if you can find any ammo at all. And this nationwide ammunition shortage doesn't seem close to coming to an end.
But why is there an ammunition shortage and what does it indicate? Keep reading to find out.
New Gun Owners Have Entered the Market
In 2020 an estimated 8 million new gun owners purchased their first guns, and with it — ammunition. In total, 17 million guns were bought in 2020. If you think about these numbers conservatively, the demand is simply too high to match.
For instance, if these 8 million gun owners purchase 100 rounds of ammunition, that amounts to 8 billion rounds. This is not taking into account existing gun owners or the fact that some people will buy more than 100 rounds.
This has led to many manufacturers simply unable to keep up with the huge ammunition demand.
In addition, there is a shortage of primer, the chemical responsible for gun barrel combustion.
The Pandemic's Impact on Ammunition Shortage
Remember when people were stockpiling toilet paper at the beginning of the pandemic? And supermarket shelves were left barren in the aftermath of panic buying?
Well, much like everyday goods, people also turned to stockpiling and panic buying ammunition when the pandemic hit.
Scalpers Driving up Ammunition Price
There has been an increase in people buying and reselling ammunition to make a profit. This not only contributes to a higher ammunition price but also drives the ammo shortage.
The scalpers buy ammunition in bulk and sell it at marked-up prices. These scalpers noticed the initial shortage and sought to benefit from it. This bulk buying, stockpiling, and then reselling at much higher prices is only making the ammunition shortage worse.
These scalpers are gaming the market. It's important that if you're looking to buy ammo, you buy it from trusted places such as Arnzen Arms who have high demand ammo availability.
An Uncertain Future Driving Demand for Ammunition
America has experienced a year of civil unrest, violent demonstrations, and looting — all amidst an election. Civilians observed the rioting and the violence and this urged many people into buying guns for the first time and stocking up on ammunition.
People have started to buy guns to protect themselves during these turbulent times and in the face of an uncertain future. Trust in the police has dropped and many are counting on themselves for protection.
The election time saw another spike in background checks and gun sales. This is common during election years but usually starts to slow down in what is called the 'hangover period.'
However, the hangover period is yet to arrive.
A Need for Protection: Why Is There an Ammunition Shortage?
So, why is there an ammunition shortage? An unprecedented year of turmoil, a pandemic, civil unrest, and an election have all contributed to the ammunition shortage that America is currently experiencing.
With millions of new gun owners and panic buying, manufacturers simply cannot keep up with demand. Add to that the scalpers who are taking over the market and it looks as if the shortage is an issue that's going to be around for a while.
Did you find this post interesting? Our site is full of informative articles just like this one to keep you informed and up-to-date — keep exploring for more.
100 Watt Solar Panel Kits: How To Choose a Solar Installer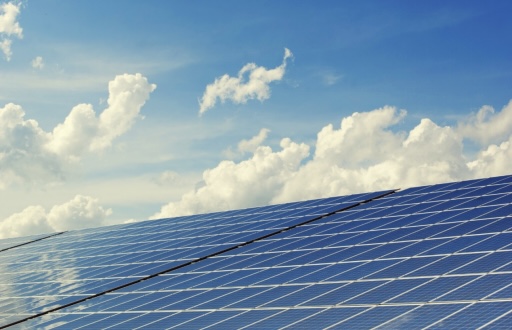 A solar power system can reduce your carbon footprint, save money on your monthly electric bill, and give you the freedom to live off the grid entirely.
Choosing the right solar panels can be confusing, especially if you're a beginner. Watt solar panel kits are convenient solutions that take some stings out of the process. If you opt for a solar panel kit, you'll have a complete system at your fingertips.
However, choosing a company to install 100 watt solar panel kits can be just as challenging. So, how can you be sure that you are hiring the one that is the best for the job?
Keep reading to learn everything you have to know about how to choose the right solar installation contractor.
Overview of 100 Watt Solar Panel Kits
For producing renewable energy, 100 watt solar panel kits are the best choice. A charge controller and 6 or 8 solar panels are typically included in a package for a 100-watt panel.
It also comes with cables and connectors and often an inverter. It is enough to get you started on your green energy journey.
For those looking to power small electronic devices such as laptops and cellphones, the 100-watt kit is a great place to begin. But additional components may be necessary to charge more power-hungry devices.
This solar panel kit provides ample output to cover most home appliances. This includes washing machines, lights, and fans.
They are also easy to install, placed on rooftops, mounted on walls, or set on the ground. They are also designed for easy transportation and storage.
Understanding Your Needs for Solar Installation
Spend time determining your solar installation needs before choosing a solar installer for your solar panel package. Consider the size of your home and the layout of your roof.
Determine whether you would prefer a traditional solar panel installation or if you would like to go with a new and emerging technology such as a watts solar panel kit. Look at the panels' size, shape, and style that you would need to fit into your home or business.
These considerations should provide you with enough information. This way, you can make an informed decision and choose the right solar installer that meets your needs.
How to Choose a Solar Installation Contractor
When choosing a solar installer for your 100 watt solar panels, there are a few essential factors to consider. These are the following:
Look for Qualifications and Certifications
When selecting a solar installer, it is essential to look for qualifications and certifications. An installer should be certified and licensed to install your solar panel system safely and effectively.
Ask for evidence of their credentials at all times, such as a manufacturer's certificate or a NABCEP (North American Board of Certified Energy Practitioners). You must also verify it on the official certification website.
Ensure they know the installation, safety, and technological requirements for solar photovoltaic systems. Additionally, you should ask them detailed questions about their experience in the industry.
Ask how long they have been installing solar energy systems and how many systems they have installed in your area. You must also inquire about the types of systems they typically install.
Get Several Quotes From Different Companies
To acquire high-quality work, you must obtain numerous quotations from several businesses. A quote can give you an idea of the company offers competitive rates.
Asking for a quote and comparing the installation fees should be high on your list of priorities. Different installers will have additional fees depending on the quality of materials, equipment, and labor required. Examine the bids for the costs of the solar panels and the solar installer fees.
Additionally, the businesses you are considering should be able to show examples of their prior successful work. They must provide a list of qualified installers to carry out the work.
You should also ask questions regarding the suitability of their chosen materials and components. Make sure to ask specifically about what the environmental impact will be.
Ask for References
Check the reputation of the company you choose. You can do this by requesting references from recent customers.
Any experienced installer should be willing and able to provide references from customers who have had similar projects done in the past. Obtaining references will help you learn about the quality of the installer's work. This will also let you know whether customers were satisfied with the level of customer service they received.
Look for a Valid Warranty
Warranties are an essential part of any solar installation. This should guarantee that all materials used in the installation are covered for some time.
The warranty should also guarantee that defects are corrected, and repair costs are covered. Additionally, a comprehensive warranty should cover routine maintenance to prevent the need for costly repairs over time. So, make sure to check out this link for additional reading on solar maintenance.
Benefits of Installing 100 Watt Solar Panels
The benefits of installing 100 Watt Solar Panels are numerous. Firstly, 100-watt solar panels are highly efficient. This means you can get the most out of your solar output.
Secondly, they offer a great way to reduce electricity bills. That's because the panels will produce electricity for free. Also, 100-watt solar panels can last for a very long time. When maintained properly, they last 25 to 35 years.
Finally, they are easy to install and relatively inexpensive. This makes them an excellent option for people who want to go green without breaking the bank.
Choose the Best Solar Installer
Make sure to conduct thorough research before deciding on a solar installer. Ask questions to ensure you choose a certified, qualified, and experienced contractor.
Once you are done researching, the next step is to make a solar purchase. Start by browsing 100 watt solar panel kits to compare prices, performance, and quality.
The right installer will help you reap the full benefits of your solar decision. So what are you waiting for? Start your solar journey today and make the switch!
If you've found this article helpful, head back to our blog page now.
A Quick Guide to Heavy Machinery Maintenance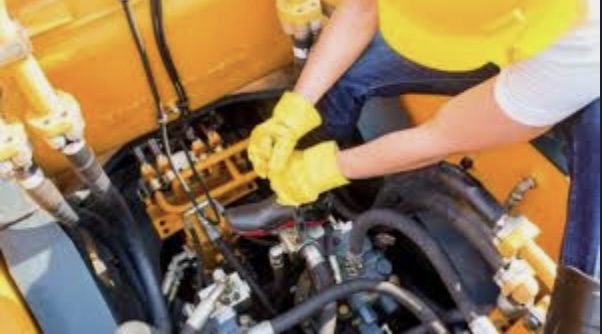 In 2021 and 2022, 123 workers were killed in workplace-related accidents. Heavy machinery workers face extreme risks to their safety. It is too easy to be the next fatality statistic without proper heavy machinery maintenance.
A proper heavy machinery maintenance routine can prevent life-threatening troubles in the workplace. So, how can you make sure your heavy machinery is safe to use on a day-to-day basis?
Keep reading our guide to help keep your heavy machinery in good condition.
Assessing Machinery Conditions
Look for obvious signs of deterioration, such as dirt, oil, fuel leaks, broken parts, and any objects blocking the machine's movement. Also, listen to unusual noises and pay attention to any strong odors.
Next, check all system levels, such as oil, fuel, and coolant. Do not overlook critical safety components like brakes, steering, and emergency shut-off switches.
For more critical machine components, use specific diagnostics to assess the condition. If any maintenance is required, adhere to the manufacturer's outlined maintenance procedures.
Preventative Maintenance
Preventive maintenance is key to maintaining heavy machinery in efficient condition. It involves regular inspections, repairs, and lubrication work.
You should do this to extend the working life of the machinery and improve its performance. It is essential to regularly check the machine for any visible defects and make the necessary repairs promptly to prevent future damage.
The mechanical parts' lubrication must be done daily to reduce wear and tear on moving parts. To avoid dirt build-ups, you must replace filters according to the manufacturer's guidelines.
All nuts and bolts must be tight as needed. Scheduling preventative maintenance and inspections for belts, hoses, and coolant can help prevent costly repairs down the road.
Scheduling Regular Inspection
Regular inspection is key to keeping heavy machinery running efficiently and effectively. It is best to ensure all parts remain in working order.
You can identify defects before they become significant issues. Understanding what needs to be checked and how frequently you should schedule maintenance is critical.
Some periodic checks may need to be done daily, weekly or monthly, depending on the amount of use and severity of the environment. Generally, it is advised to inspect heavy machines as frequently as possible.
This is to increase the lifespan of the machinery. Regular inspection can extend heavy machinery's working life and avoid costly breakdowns.
Proper Storing of Equipment to Last Longer
Proper storage of heavy machinery is key to its maintenance and longevity. Be sure to look for a flat and level area that is clear of unnecessary debris and out of direct sunlight to form a storage area.
Inadequate storage can lead to damage or even total loss of equipment integrity. It is also important to be prepared for inclement weather and provide shelter for the machinery to prevent excessive rust and wear.
Additionally, be sure to store any loose nuts and bolts in a secure container as well as lubricants, oils, and fuel tanks emptied and or secured properly. Oil and lubrication are essential during long term equipment storage.
Troubleshooting Techniques for Common Issues
Before checking the machinery, it is important to review any possible hazardous areas on or near it. Ensure that all safety components are in good working order.
This can include cutting off all electrical and motor energy sources. Also, check any exposed switches or connections. Once the machine is powered, maintenance personnel can use troubleshooting techniques. Proceed with checking internal machine components.
Listen and feel for unusual vibrations, and inspect all wiring and any other physical indicators of issues. Ensure that all necessary fluids are filled. Examine visible signs of wear or damage along the tracks or in the drive components.
If an element appears damaged or worn, You should replace it as soon as possible. Additionally, regularly check and adjust the machinery's components, such as belts and hoses.
Troubleshooting enables heavy machinery issues to be identified quickly, resulting in improved machine performance.
Repair and Replacement
Repairing old machinery should be done in-house by qualified personnel to ensure safety. You should regularly inspect all parts for damage.
Any components that appear worn out or broken should be replaced immediately. It is also essential to check the lubrication regularly and for any electrical problems.
Additionally, You should do necessary repairs as soon as possible to reduce the chance of something breaking down while in use. Replacement of parts should only be done when required and approved by a qualified professional.
This will help to ensure the dependability and longevity of the machinery. Taking the time to maintain heavy machinery is vital for completing a project.
Regular Filtration Maintenance
Filters are a vital component in any hydraulic machine that must be regularly replaced or serviced according to specifications. Initially, You should remove the old filters from the system and install new ones.
Cleaning the filter housing and interior to avoid blockages or clogs keeps a piece of clean machinery. Also, check that all o-rings, fittings, and seals are in place.
Always use quality lubricants according to instructions and check filters after every 50 hours of operation. Regularly inspecting the hoses and pumps for any signs of wear and tear is a great maintenance tip.
Follow Ground Rules for Safety
Before operating heavy machinery, you must establish safety ground rules. This includes being aware of the potential dangers and having the appropriate safety equipment available.
All personnel operating the machinery should be trained adequately. Be sure to follow good housekeeping, use lockout/Tagout procedures, and be mindful of specific warehouse regulations.
Additionally, you must check all machinery for proper operation. You must immediately address any faults to ensure the continued safety of the process.
Furthermore, personnel must wear safety gear such as goggles, hard hats, and other protective equipment to ensure their safety. Following these guidelines ensure that maintenance is handled efficiently and safely.
Learn Heavy Machinery Maintenance
Maintaining heavy machinery is an essential part of any business. It ensures the safety and accuracy of your performance in your operation.
Rely on the experts to help you develop a schedule and implement maintenance activities. Protect your equipment investments now!
For other exciting reads, explore the rest of the site!
Everything You Need to Know About the Green Card Lottery Results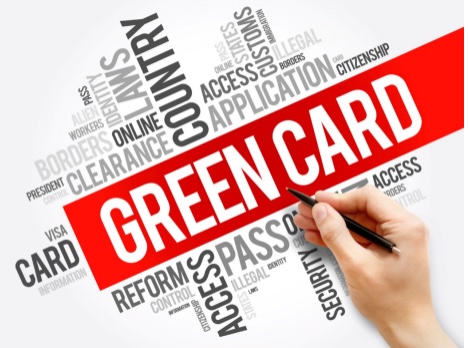 Did you know that the DV program issues 50,000 immigrant visas annually, based on the results of a random drawing?
Applying for a green card can be confusing and frustrating. There are so many steps, and if you make even a small mistake your application could be rejected.
The U.S. immigration process is complex and ever-changing. Even if you've applied for a green card in the past, it's important to stay up-to-date on the latest changes to the law.
But don't worry. Keep reading because our guide covers everything you need to know about green card lottery results, including how to apply, what mistakes to avoid, and what happens after you win. Plus, our guide is updated regularly with the latest information on U.S. immigration law
What Is the Green Card Lottery?
The Green Card Lottery, also known as the Diversity Visa Lottery or DV Lottery, is a program that was established by the United States government in 1993. It provides the opportunity for individuals from countries with low rates of immigration to the United States to be legally admitted into the country.
The U.S. Department of State administers this program and each year randomly selects 50,000 individuals to receive permanent resident status (which is commonly known as a Green Card).
The Green Card Lottery provides qualified citizens of countries with low rates of immigration to the United States a chance to apply for a U.S. permanent residence visa.
To be eligible, applicants must meet certain qualifications based on their country of origin and educational background. The selection process is done annually, usually between October to December. You can learn more with this immigration guide.
The Benefits of the Green Card Lottery
Now that you know what the Green Card Lottery is, let's talk about some of the benefits. They include:
It Allows Individuals to Become Legal Residents
One great advantage of becoming a legal permanent resident in the United States is the numerous benefits you would be entitled to. Not only does it allow you to live and work lawfully in the U.S., but you would also have access to healthcare, social security, and the chance to apply for citizenship after being selected if eligible.
You can enjoy going to school, joining the military service, or even running for a public office as a legal resident with equal citizens' rights. Additionally, eligibility criteria open up even more opportunities such as enrolling into universities or professions without requiring sponsorship and obtaining housing or car loans at reasonable rates.
Therefore, becoming a legal permanent resident can truly provide amazing benefits from both personal and professional perspectives alike.
It Allows Individuals to Bring Their Families
The Green Card Lottery is an effective way to find individuals who have the potential to make positive contributions to American society. It can provide opportunity, but it also carries with it a sense of responsibility – by allowing those chosen to bring their family members over with them, this creates a true support network, helping successful applicants build fulfilling lives in the US.
This kind of familial safety net can alleviate some burdens burden for many families, who are hoping to begin new lives in a foreign land and be granted an unprecedented chance at success.
The Green Card Lottery should not just be viewed as a competition between individuals, but rather as a way to bring entire families together who were seeking the transformational power of the American Dream.
It Is a Path to Citizenship
Naturalization is a way to become a U.S. citizen that takes some time and dedication, but it is well worth the effort for the opportunities in the United States. After five years of being a permanent resident, with verifiable documentation and proof of responsibilities such as paying taxes, a person can indicate an interest in becoming an American citizen.
This process includes taking an English and civics test, filling out paperwork, doing an interview with a USCIS officer, and even attending an Oath Ceremony where applicants formally become naturalized citizens of the nation they once had only dreamed of living in!
Naturalization is more than just obtaining legal rights within a country – it's about becoming part of something greater and having a true sense of belonging in this great land of freedom and opportunity!
It Is Free and Easy to Enter
Entering the Green Card Lottery result is an opportunity of a lifetime and it has never been easier to participate. The lottery is 100% free to apply, so there's absolutely nothing stopping anyone who wants to enter. All that you need to do is fill out the form accurately, upload a photo, and submit your application.
You can complete the entire process online in no more than a few minutes! It's an opportunity that should not be missed, especially since the dream of immigrating to the United States can become a reality with just one fortunate entry.
It Provides a Chance to Live and Work in the United States
Winning a Green Card may be the chance of a lifetime, as it grants individuals and families the ability to relocate and live in the United States. With this opportunity comes access to excellent career potential, increasing job avenues, higher education institutions, and more.
Plus, you will get to experience living among some of the brightest minds with different ethnicities while having the potential to gain autonomy over your life prospects. With a Green Card, even if you live at home and take advantage of all that U.S. offers without stepping foot out of your native country – which is especially beneficial for those working remotely – it is still an incredible reward.
The Green Card Lottery provides countless people around the globe with a chance to start fresh in America, making dreams into reality and allowing for immense self-growth along the way.
How to Get Involved In the Green Card Lottery
To be eligible for the Green Card Lottery, applicants must meet several criteria. They include:
The Applicant Must Be From an Eligible Country
It is important to be mindful of which country of origin you select, as it plays a fundamental role in the process. It is particularly essential to make sure that your specified country is an eligible one as prescribed by the U.S. Department of State.
This list will generally consist of nations with a higher rate of immigration to the United States over the past five years, and if your chosen country does not appear on this list, they will most likely reject it.
Confirming that your selected homeland qualifies is a vital step in the application process and should not be overlooked.
The Applicant Must Have a High School Education or Equivalent Work Experience
Having a high school education or its equivalent is an important requirement for eligibility in this lottery. While the required standard might seem demanding, it's vital to ensure that applicants have access to the same opportunities as everyone else.
It serves as proof not only of what they can achieve but also shows their capacity to learn and grow, something that is essential to finding success in life.
It is important to have a high school education or the same level of experience from working. This helps people do even better later in life. So, before you can take part in this opportunity that could change your life, you must meet this requirement.
The Applicant Must Follow All Instructions and Regulations Set Forth by the U.S. Department of State
It is important to follow all the rules when you apply. If you don't, they may reject your application. To have a better chance of being picked in the lottery, make sure you read and understand all the instructions before you start filling out the form.
Unnecessary errors or omissions can cost an applicant dearly as they won't consider it in subsequent draws. It is therefore essential that everyone interested in applying for a Green Card Lottery familiarize themselves with all regulations set forth by the U.S. Department of State beforehand.
The Applicant Must Apply at the Correct Time-Frame
You have to meet all the requirements and submit your application during the time frame. The U.S. Department of State will say when the deadline is. Make sure your documentation is submitted before that date.
The Applicant Must Pass All Medical and Security Checks
The last thing people need to know is that they have to pass a medical check and a security screening process to get the Green Card. These checks are done so that anyone coming into the U.S. is safe and will not be a danger to others.
The applicants must prepare for these checks in advance by ensuring that their medical records are up-to-date and complete. Additionally, background checks may also be conducted, which can take a few weeks to process before the results are returned.
What Happens After Applying for the Green Card Lottery?
Once applicants have submitted their applications correctly and met all of the eligibility criteria, they must wait to find out if they chose them to be in the lottery. The U.S. Department of State releases this information every May.
If they successfully select an applicant, they will be sent an official notification of selection. They must then follow the instructions to successfully receive their Green Card.
It is important to note that being in the lottery does not guarantee a Green Card. Applicants may still need to go through additional screening processes and interviews before they can receive their permanent residence visa.
How are the Green Card Winners Chosen?
Every year, 55,000 people from different countries are chosen to get a green card. This allows them to live in the United States of America. The process happens electronically. They will only select people who did everything correctly on their application.
The computer chooses people who can live in the USA. Even though not everyone will be chosen, if you are interested in living in the USA, this is a fair way to try to become a legal resident.
When Are the Results of the Green Card Lottery Announced?
The Green Card Lottery is an opportunity for those in countries with low rates of immigration to the United States, who meet certain eligibility requirements, to apply for a green card. The U.S. Department of State announces the results of the lottery in May.
For those whose luck arises, this means exciting news as they await their offer for permanent residence status and plan on coming to America. To make sure one does not miss out on this golden opportunity, keeping track of the announcement date from reliable sources is essential.
But when it finally comes each year, applicants across the world celebrate the promise of a better life that awaits them just around the corner.
What Do If I Won the Green Card Lottery?
If you have a Green Card, it means you can live and work in the United States forever. You can also apply to become a United States citizen after you have had the Green Card for a certain amount of time. Having a Green Card also comes with some responsibilities. Such as filing an annual tax return and following all United States laws and regulations.
If you are lucky enough to live and work in the United States, you have a lot of responsibility. This can be a good experience if you take it seriously. If you win the Green Card lottery, remember to make the most of this opportunity!
Learn More About Green Card Lottery Results
The average person doesn't know much about green card lottery results and how they work. If you're one of those people, this guide will tell you everything you need to know.
Learn more about U.S. immigration law and more. After reading this guide, you'll be an expert on the topic.