Treatment for Kennesaw Traffic Accidents
Hundreds of traffic incidents occur every day throughout the nation. However, road accidents in Kennesaw have been on the rise in particular. There are loads of reasons that can cause such accidents, leaving your body in need of immediate medical assistance. Aid is necessary as injuries can be fatal or develop over time. But before we discuss the various treatment options, let's take a look at the most common causes of traffic accidents.
What are the most frequent causes of car accidents?
Distracted Driving
In the United States, distracted driving is the leading cause of traffic injuries, resulting in more collisions per year than speeding, drunk driving, and other significant injury causes combined. Due to several factors, drivers may become unattentive behind the wheel. Talking on the phone or drinking while driving is a principal cause of driving incidents.
Overspeeding
Speeding is the second most frequent cause of traffic collisions. Speeding-related car and truck collisions are a leading cause of dangerous road incidents since they usually occur at incredible speeds. For certain people, breaking the speed limit is a regular thing. That's actually against the law, as it considerably raises the chances of losing control of a car and causing accidents. In the case of an obstruction, the quicker a car goes, the longer it takes to slow down.
Rainy conditions
When the road gets too wet, cars may lose their traction and slip over it, reducing stability and increasing the likelihood of an accident. Careless car repair, including tires that don't have adequate traction or don't have complete inflation, will escalate driving hazards in the rain. In heavy rain, an unlicensed person may panic, causing the vehicle to lose control.
Being involved in a car crash is a frightening prospect. Although most people know the possible ways to prevent an injury, not everyone is aware of what to do if one does occur. Since there are loads of different resulting scenarios, let's look into what happens after road accidents.
What are the different types of car accident injuries?
Whiplash
Injuries to the muscles, ligaments, and tendons that may occur in a car crash are known as whiplash. If a person is in a car wreck, the body always moves more quickly than it does on its own. Soft tissues and muscles may undergo strain without fracturing bones as a result of this damage. Whiplash is a traumatic injury that takes time to recover.
Knee injury
Your knees could suffer considerable impact as a result of the blunt force of a collision. The kneecap and the internal ligaments can suffer the consequences. Surgery, crutches, or braces may be vital to reconstruct and repair the knee. Knees are complex, and injury to them can be traumatic. These injuries sustained in a car crash are particularly aggravating because they can make walking nearly impossible.
Herniated discs
When it comes to car accidents, herniated discs are as frequent as broken bones. When one or maybe more spinal vertebrae rupture or move out of alignment, it's called a herniated disc. This condition can cause discomfort as well as other difficulties.
You may experience pain radiating from your low back, down one or both legs, and sometimes through the feet in case of a herniated lumbar disc, which is also known as sciatica.  Whenever the injured person moves around, they may experience phases of pain with the intensity of electrical shocks.
Nicks and scrapes
As a result of a traffic crash, you might have bruises and scrapes. Your skin might cut by the force of your automobile, or free items in the car could hit you, such as a phone. These cuts, in any case, are excruciating and also a cause of infection and other problems.
Internal bleeding
It's not uncommon to sustain cuts in an injury, but it's also not unlikely to experience internal bleeding. The bleeding can be dangerous if not treated immediately following a car accident. Except for the mild injuries, it's essential to get emergency medical help right away.
Broken bones
In a Kennesaw car collision, broken shoulders and limb bones are typical. Your body may suffer unnatural levels of impact. When the bones cross to their breaking point, the person can experience a painful crack. In all kinds of collisions, including rear-end and side impacts, broken bones are expected.
Additionally, the ribs are also at risk as they are very fragile. Even a mild force can break these bones. In a car accident, you can break ribs if you are thrown ahead, behind, or to the sides by the impact.  Broken ribs are unpleasant and necessitate a lot of rest.
Head Injuries
Traumatic brain injury and other types of damage may result in acute injuries as well as long-term problems. Untreated brain injury can lead to lengthy issues with brain control, alongside insomnia and migraines.
What to do after a car accident?
Following a crash, you may prevent car crash complications by getting medical attention as quickly as possible. Injuries usually take a long time to manifest. You could get badly injured without even realizing it. Orthopedic specialists or general practitioners help diagnose conditions you might not be aware of that could become more severe.
How to treat car accident injuries?
Pain Medication
Both acetaminophen and non-steroidal anti-inflammatory drugs (NSAIDs) ease discomfort from muscle stiffness and aching, but only NSAIDs suppress inflammation. NSAIDs work by lowering the production of prostaglandins, which are hormone-like compounds that induce inflammation and pain. On the other hand, acetaminophen affects the areas of the brain that are responsible for receiving pain signals.
Medications like antidepressants work by modifying the brain's neurotransmitter levels to relieve pain and discomfort. This particular drug amplifies the body's relief triggers, allowing pain management for those patients with chronic pain problems that don't respond well to conventional treatments.
Chiropractic treatment
After a traffic crash, people do not think of a chiropractor as one of the first care providers for pain management. These professionals can be beneficial to talk to in case of trauma to the spine or musculoskeletal system. If you need to straighten out your body and get back in shape, a chiropractor in Kennesaw might do the trick.
With the help of physical therapy, you can tackle pain, decrease inflammation, restore a full range of motion, take care of accident scars, and minimize medication dependency.
Surgery
The degree and type of your injury will determine whether or not surgical procedures are a requirement. Most auto crashes necessitate emergency surgery right away. However, other therapies may be recommended first by doctors.
Surgery is a dangerous and invasive method. If the body might recover with less invasive care, your doctor would never recommend surgery. This treatment can address brain complications, facial disfigurement, soft tissue tears, internal injuries, spinal cord impairments, and unstable bone fractures.
Final Thoughts
Since you do not influence other drivers, the clever thing is to take precautions against traffic accidents. Firstly, buckling up is crucial as it helps in saving lives.
Other than that, stick to the road's legal speed limits. Accidents involving speeding cars are often much more severe than those that would have occurred if people followed the posted speed limit.
However, if you end up on the receiving end of a car crash, make sure to seek appropriate medical help.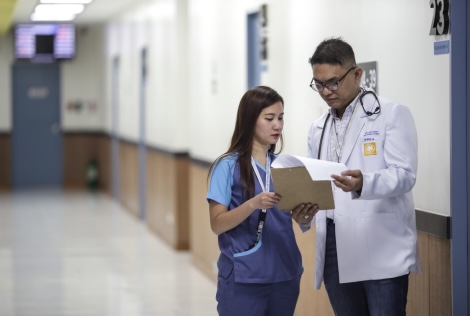 Do you know how to save someone who's experiencing cardiac arrest?
Most people only know the basics of CPR, but a cardiac arrest is different than a simple choking incident. It's a true emergency, and every moment counts. Fortunately, there are things you can do to help.
But before you can help, you must understand what is cardiac arrest and what you shouldn't do.
Signing up for first aid or even CPR training is the best way to learn about it, but we'll cover what we know here.
Definition of Cardiac Arrest
Cardiac arrest is a medical emergency where the heart stops beating. It is caused by an electrical problem in the heart or due to certain medical conditions, including heart attack, trauma, or infection.
Causes of Cardiac Arrest
The leading cause of cardiac arrest is an electrical malfunction in the heart that causes it to stop beating. Other potential causes of cardiac arrest include heart rhythm disturbances, trauma, heart attack, drug overdose, exposure to extreme temperature, trauma, and excessive alcohol consumption. Some people can be genetically predisposed to cardiac arrest, while others can experience it due to health conditions like diabetes, high blood pressure, heart disease, or coronary artery disease.
Risk Factors for Cardiac Arrest
Cardiac Arrest is a condition that occurs when the heart stops beating. It is the most serious type of electrical malfunction of the heart and is fatal unless the patient is treated immediately.
Risk factors for cardiac arrest include high blood pressure, coronary artery disease, smoking, excessive alcohol use, diabetes, physical inactivity, and a family history of heart disease. To lower your risk, it is important to make certain lifestyle changes, get regular cardiovascular exercise, and maintain a healthy weight.
Treatment for Cardiac Arrest
Treatment for cardiac arrest must begin within minutes to have the best chance of a successful outcome. Administering CPR is a life-saving procedure that is used to treat cardiac arrest. CPR can circulate oxygenated blood to the brain and other vital organs.
Defibrillation is another important treatment for cardiac arrest. The process of defibrillation delivers an electric shock to the heart to restore its normal rhythm.
When done on time, it can improve the survival rates of a person going through cardiac arrest. Other possible treatments for cardiac arrest include drugs to control heart rate or rhythm and bypass surgery. If you want to learn more about CPR to save lives and earn CPR certification, visit website MyCPRNow.
Prevention of Cardiac Arrest
Lifestyle changes, such as exercising, eating a healthy diet, and quitting smoking, can prevent this life-threatening condition. Regular medical care, such as getting checkups and following your physician's orders, is important.
Controlling your cholesterol, blood pressure, and diabetes can also help prevent cardiac arrest. Practicing stress management and focusing on cardiovascular health can all help to prevent it.
Understanding What Is Cardiac Arrest
What is cardiac arrest? It is a serious condition that requires immediate medical help. It is important to recognize the warning signs and learn how to respond. It's essential to get basic life support training, so you are prepared to help save a life if someone needs it.
Did you find this article helpful? Check out the rest of our blogs!
RAD 140 Testolone: All You Need to Know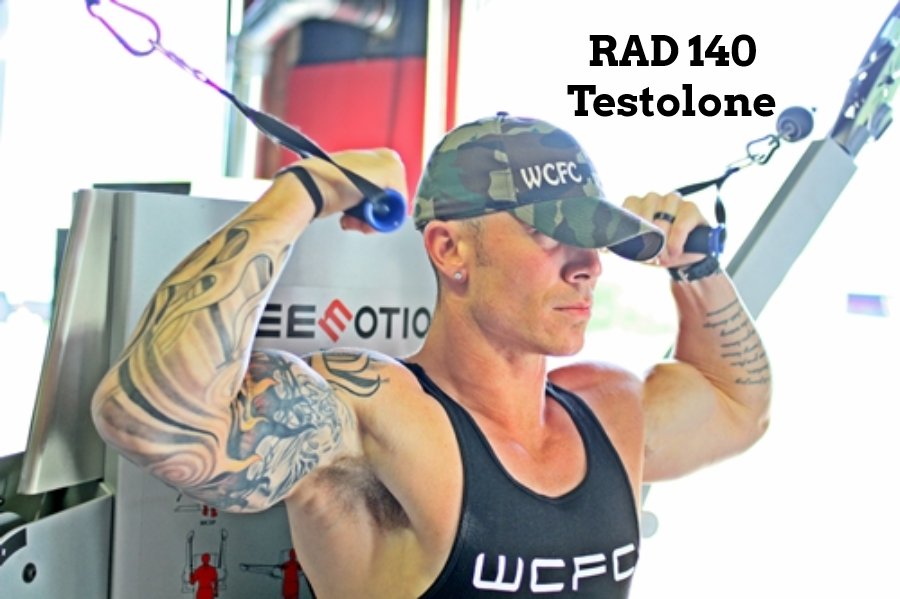 RAD-140 is a selective androgen receptor modulator (SARM) that has the highest anabolic-androgenic activity ratio of 90:1. It's almost as anabolic as testosterone but has a low binding affinity to androgens. It's one of the stronger SARMs that is highly selective in targeting lean muscle and bone tissue, leaving your prostate untouched.
The compound was initially discovered in 2010, and currently still under development by Radius. This means the compound is still new, and clinical studies are still limited. RAD-140 is part of a study to help treat breast cancer as well as prevent muscle wasting in postmenopausal women. Now a number of potent and safe SARMs for Sale are there to try for an unimaginable bulking and cutting journey.
Importance of SARMs
The number one factor that makes SARMs so special (aside from their ridiculously inexpensive price tag and easy availability compared to traditional performance-enhancing drugs) has to be the way that these chemical cocktails transform your body.
To understand how SARMs work you have to first understand the physiology of the hormones we all have in our bodies right now.
Think of hormones as little more than chemical messenger boys that run all over your body, communicating with different types of cells in your central nervous system in an effort to trigger different reactions automatically.
Hormones are sent out from the body containing critical instructions to your cells, and as soon as they reach they are "target" the hormone receptors execute the instructions that have been sent.
Androgens are the hormones that produce more masculine traits (a deeper voice, more facial hair, a higher level of lean muscle mass, lower body fat levels, etc.), with the most common androgen hormones being testosterone.
Under normal circumstances, your body produces an average level of testosterone depending upon your genetics. This testosterone is released at a somewhat standardized rate of time, and as you get older less and less testosterone is released according to the number of androgenic hormones that are calling the shots behind the scenes.
By introducing an external source of androgenic hormones, you're essentially flooding your body with more "instructions" to produce extra amounts of testosterone.
You can accomplish that with anabolic steroids, but you essentially carpet bomb your body with way too many instructions to overproduce testosterone. That's when all of those dangerous side effects start to happen, and that's when your body starts to turn its own chemistry against you.
The beautiful thing about using SARMs instead of anabolic steroids is that you get even better results, but you do so with a much more targeted approach.
Instead of flooding your body with way too many hormonal instructions to overproduce testosterone, including instructions to do so in areas of your body that can damage critical organs and tissue, you'll instead be laser targeting your muscle and your bone cells only – not your prostate, not your liver, and certainly not your brain.
This gives you the increase in muscle mass, strength, and endurance you're looking for without putting any undue stress on life supporting and sustaining organs.
On top of that, SARMs aren't going to break down into unwanted molecules inside your body that produce toxic chemicals or sky-high levels of DHT and estrogen – two hormones and biochemical triggers that work to produce the opposite results testosterone produces.
Of course, it also doesn't hurt that SARMs are significantly less powerful (chemically) than traditional steroids. That means your body isn't going to have its natural testosterone levels suppressed as heavily, allowing you to "bounce back" and cleanup from using SARMs a lot faster than you ever would have been able to with traditional steroid use.
Research studies and human trials
Since its discovery in 2010, there is still no human clinical research has been conducted with RAD-140 Testolone. Animal, in vivo, and in vitro investigations, however, showed promising results.
Studies conducted in monkeys show that RAD-140 Testolone is capable of stimulating muscle growth through the development of muscles and protein synthesis. There was a noted decrease in lipid levels and minimal liver enzyme increase.
In vivo testing of rat tissues from male rats exhibit neuroprotective abilities while sparing the prostate. This shows promise of the efficacy of RAD-140 in preventing Alzheimer's disease and other neurodegenerative conditions.
In vivo and in vitro models of androgen receptor and estrogen receptor positive (AR/ER+) models, application of
RAD-140 inhibits multiple growths of breast cancer.
RAD-140 Testolone Side Effects
There's not enough data to determine the efficacy and safety of RAD-140 Testolone for prolonged use and dosing. Most of the clinical tests done were in vivo and does not involve human studies. Based on the clinical trials conducted, RAD-140 does not show any side effects.
Anecdotal reports, however, do state that RAD-140 is suppressive, requiring PCT. Others also state increased blood pressure, nausea, and aggression. Shutdown is also reported by others, which may be dose-related.
Legality
All our biotech SARMs are carefully scrutinized. Each batch of RAD-140 Testolone must pass a third-party analysis from a US lab for safety and authenticity. RAD-140 Testolone can be purchased legally in the United States, European Union, as well as parts of Asia, as long as you are buying SARMs for research and lab investigation.
Administering RAD-140 on humans and animals is prohibited by law. Highly qualified professionals and researchers are the only ones allowed to handle our liquid SARMs. RAD-140 is strictly for research purposes only. We highly advise that you research and know more about laws and legalities in your area thoroughly before finalizing your purchase of RAD-140.
Are SARMs safe to use?
As of right now, all signs point to SARMs being pretty safe for human use – but again we only have a handful of decades worth of research to go off of and nowhere near the mountain of evidence we have to understand traditional steroid and other performance-enhancing drugs.
Of course, this hasn't stopped manufacturers of SARMs from running out and touting that these chemical cocktails as a 100% safe alternative to anabolic steroids and other PEDs.
That's not exactly true and it's not exactly fair.
While SARMs aren't going to suppress your body's ability to naturally produce testosterone that certainly doesn't mean that they aren't going to suppress your body's production of testosterone at all.
Sure, anabolic steroids will suppress your natural production of testosterone a lot more if they are used for the same duration of time as SARMs – but there's going to be a suppression of this natural production all the same.
On top of that, there has been some research suggesting that SARMs could be used as a form of male birth control. New research shows that these chemical cocktails are capable of lowering the levels of luteinizing hormones and follicle stimulating hormones in the male body, hormones that dictate the amount of sperm and testosterone levels your body produces on its own.
Though SARMs may not be 100% free of side effects, because they are less potent and less biochemically disruptive compared to anabolic steroids and other PEDs they are a lot easier to bounce back from. Athletes, bodybuilders, and weekend fitness warriors that supplement with SARMs should be able to recover from individual SARM cycles a lot faster than they would have with more traditional performance-enhancing substances.
At the end of the day, you'll have to do plenty of research and due diligence to decide whether or not specific SARMs are right for you and if this is a path to fitness that you are interested in moving forward with.
Read More: Safest SARMs for Bulking in 2023
Egg donation- The best practice to have biological children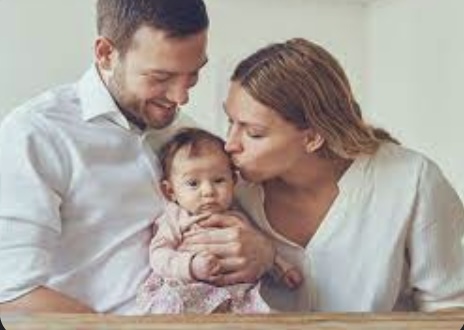 If you face any infertility issues, you can surely opt for the Feskov reproductive clinic in Ukraine to complete the procedure. The process helps you become part of your genetic child, and you can enjoy the joys of your life. Surrogacy has helped couples to become parents in 2022.
Surrogacy is a unique procedure that comes under the category of reproductive medicine that allows couples who have fertility issues to overcome them and allows them to have their biological child through a simple process. It is an excellent opportunity for many sterile couples who could not enjoy being parents as they can now enjoy the laughter and joy with their biological children through surrogacy. Ukraine kliniks are most appropriate by price, medicine quality and law conditions. Other clinics have high law limitations or high prices for services.
Modern technology allows couples to opt for different surrogacy procedures through which they can have a genetic child. The process usually occurs with the help of a surrogate mother who bears the child of the future parents for 9 months. Even more, she is compensated for carrying the baby for 9 months with intense care. Besides, the future parents must pay all the expenses, whether traveling, clothing, food, or anything for the surrogate mother unless the child is born.
Important facts about Feskov reproductive clinic in Ukraine
Fesco reproductive clinic is a well-known clinic for surrogacy. It comprises a highly professional team of scientists who work day and night to get the procedure done for infertile couples. Ukraine is the hub of surrogacy, and hence couples from different European countries come to Ukraine to get the process done. Not only it ensures a highly convenient procedure, but it also offers cheap rates for the process as compared to other countries.
Moreover, it has strict laws when it comes to surrogacy. The clinic takes complete responsibility for the Legal procedure for the newborn. Surprisingly 18000 healthy children have been born through surrogacy in the Feskov reproductive clinic in Ukraine. In essence, there are 52 countries where these healthy children live their everyday life.
Other than that, 23 qualified scientists in the Feskov reproductive clinic search for couples with the best process that ensures them a 100% guaranteed result to have a healthy newborn. Interestingly the clinic offers a database of 10000 egg donors. The couples can easily select the egg donor of their choice.
Why should one choose the Feskov reproductive clinic as their ultimate choice to get the surrogacy procedure done?
There are numerous reasons why you should choose the Feskov reproductive clinic for the surrogacy procedure.
The clinic comprises a highly expert team of scientists who have watched knowledge in the field. They ensure complete guidance to the couples regarding the process and have them choose the best one for them as per their suitability and budget.
They also ensure that the confidentiality of the couples is prioritized so that there is no data breach.
In Fine
Surrogacy is a versatile process that makes fertile couples happy. The process helps them become parents of the biological children. The clinic offers very cheap rates compared to the other clinics for the same services at higher speeds.