The Causes of Motorcycle Accidents: An Informative Guide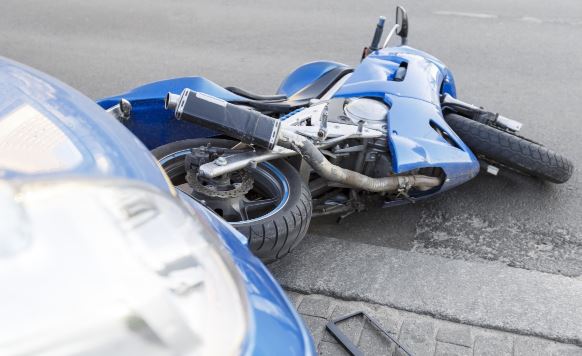 Riding a motorcycle can be one of life's most exhilarating experiences. Unfortunately, it can also pose a significant danger, if you're not careful. The scary reality is that motorcyclists are 27% more likely to die in a crash than occupants in a car.
So, how can you make sure you ride responsibly and stay safe while on the road? One of the best things you can do is to learn more about the most common causes of motorcycle accidents, so you know what to look out for, in terms of your own behavior and that of the other drivers on the road.
Well, you've come to the right place for help! Keep reading to learn more about common motorcycle accident causes to help keep you safe the next time you hit the open road.
Dangerous Road Conditions
When roads are slippery or in poor condition, with loose gravel or debris in the roadway, they pose a danger for every driver. However, that risk increases tenfold for motorcyclists.
Because motorcycles are smaller than cars and operate on two wheels instead of four, they're a less stable vehicle. As a result, they can't handle uneven asphalt or rainy roads as well as a car or truck might. Stay vigilant when you're driving on hazardous roads, particularly around construction sites to help prevent an accident.
Cars Making Left Turns
One of the fundamental lessons of motorcycle safety is to pay attention to the other cars on the road. This is especially true when a car is making a left-hand turn, which is very dangerous for motorcyclists.
These types of accidents happen most often when a motorcycle is going through an intersection or passing the car, often leading to serious injuries and damage to the bike.
If you've been hit by a motorist, you should immediately contact a motorcycle accident lawyer so you have someone on your side should you end up taking the case to court.
Lane Splitting
One reason so many people love motorcycles is that they're small and easy to maneuver. If you've ever been stuck in a traffic jam, you've probably been tempted to weave through the two lanes so you can get where you need to go faster. This is also known as lane splitting, and it's been the cause of many motorcycle accidents.
When you attempt this, you're putting your bike very close to cars, leaving you little space to maneuver quickly, if needed. It can also take drivers by surprise, as they're not expecting a bike to come flying up in between the lanes.
While you might think this little trick could save you time, it could ultimately end up costing your life, so it's never worth it. Additionally, lane splitting is illegal in most states, so even if you don't get in an accident, you might end up getting a ticket.
Reckless Driving
When you're on the back of your back, it's your responsibility to make sure you're not driving recklessly, but you also need to look out for signs of reckless driving from other motorists. Reckless behavior can include any of the following:
Driving under the influence of drugs or alcohol
Texting while driving
Excessive speeding
Aggressive driving like tailgating
Distracted driving
Any of these behaviors increase the risk of an accident, so make sure you stay alert and constantly look for signs that other motorists may be driving recklessly. If you notice erratic driving, keep a safe distance between you and the other driver and move to another lane, if possible.
Limited Visibility
Unfortunately, even the most attentive drivers may not see your bike on the road, just because it's smaller than other vehicles. For example, a glare could conceal your motorcycle, making a driver think it's safe to change lanes, not realizing you're there. Or, your bike may be obstructed by something like a large truck, making it impossible to see you until it's too late.
Visibility becomes even more of an issue at night when it's harder to see in general. Help prevent accidents due to limited visibility by always driving cautiously and adding reflective material to your motorcycle so you're more visible in low light. If you operate under the assumption that other cars don't see you, it can help you stay vigilant.
Turning Corners
As we mentioned above, cars making left-hand turns are dangerous, but you also need to be cautious when making turns yourself. Turning corners on a motorcycle can be difficult, especially if you hit a rough patch on the road while you're turning.
If you end up trying to overcorrect to compensate, more often than not, you'll end up wiping out and potentially hurting yourself or causing an accident with other drivers.
Always be careful when taking a corner to help prevent a dangerous crash.
Head-on Collisions
A head-on collision is a motorcyclist's worst nightmare, as it's often the most dangerous crash, with the highest risk of injury or death. In the event of a head-on collision, you'll likely go flying through the air or be crushed by the other vehicle, both of which are difficult to survive.
You can help prevent a head-on collision by constantly looking ahead at drivers on the other side of the road and riding close to the right-hand side of the street.
If you notice that a car seems to be drifting towards you, immediately reduce your speed and move closer to the right. If needed, you can also ride off the road to prevent a head-on accident.
Avoid These Common Causes of Motorcycle Accidents
After reading through our list of some of the most common causes of motorcycle accidents, you should feel more confident about knowing how to stay safe on the road.
Stay alert while you drive so you can fully enjoy the thrilling experience of being on a motorcycle without having to worry about putting your life in danger.
Looking for more like this? Browse through our other articles and check back often for new content!
Tips For Finding the Best Attorneys in Sydney
One of the top tips for finding the best lawyers in Sydney involves being prepared when you start your search. This means having all of the information you will need before meeting with any potential attorneys. You will also want to gather as much personal information as possible about potential candidates. The more information that you have available to you, the easier it will be for you to make the right choice. It is also important to remember that attorneys are just people, and one of the most important parts of the process is choosing an attorney who is a good fit for you.
Make sure, to begin with expanding your network
There are several top tips for finding the best lawyers in Sydney to help you narrow down the field of options. One of the first steps to take when you start looking for an attorney is to begin networking. You can begin by inviting friends and relatives that you know to give you a brief background on the person that they would suggest for a legal professional. You may find that a specific attorney that you are interested in has an entire social network of people that they frequently interact with.
Develop relationships with other professionals
In addition to making introductions with people that you know, it is important to develop relationships with other professionals. This includes your coworkers at work and those in the community that you may come into contact with while doing your daily activities. When you attend a legal conference or seminar that involves attorneys, it is important to stay actively involved in networking with others who are going to be in attendance.
Look for information through various forms of media
Another way to find a good professional is to review the local media for any reports or news stories about the area that you are considering. You can also look online for information, such as the Australian Law Directory, which can provide you with contact information for attorneys in different areas of the country. You can also use search engines to help you find a particular type of attorney in Sydney, such as those who deal with personal injury cases, commercial law, or family law.
Ask for recommendations
Once you have narrowed down the field a bit, it is time to start contacting potential candidates. Asking friends, family members, and coworkers for recommendations is a great place to start. In addition to asking them for contacts, you may want to talk to potential litigators about their experience. You can speak to them on the phone, in person, or over the Internet. When you speak to potential candidates, it is important to evaluate how friendly they may appear, as well as whether they offer you a free consultation. If you cannot find information on a particular candidate, you may still be able to find many other possible candidates. Contacting the Bar Association in your area can help you find possible candidates. This organisation keeps records of all lawyers practising in the country. If you post a list of requirements on their website, you should be able to get a lot of names and contact information. Once you have all the names of lawyers you are interested in, you should contact them all to find out how they can best serve your needs. Consider visiting Lawyers of Sydney to find out more. 
Make sure that you have a good working relationship with the lawyer you will hire
Before you hire any lawyer, it is important to make sure that you have a good working relationship with them. You may have to give them access to your most personal information, so you should make sure that you can trust that person with anything that you say. Once you have established a working relationship, you will find that the services offered by the attorney will be much more effective. For instance, if you have a complicated case, it may take more time to get an expert in the field to look at it for you.
One of the best tips for finding the top attorneys in Sydney involves taking advantage of free consultations. Many law firms offer these to potential clients, so it is not hard to find one that is willing to schedule a consultation. During the consultation, you will be able to talk with the professional and get a feel for how they may be able to best handle your case. This is an important part of finding the right professional because you want to be sure that the firm you choose is able to handle the case efficiently. If you take advantage of free consultations, you will be able to make sure that you get good results.
What to Look For From a Family Lawyer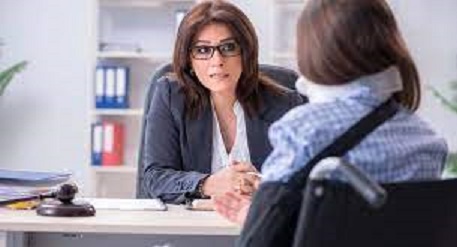 What to look for from a family lawyer is a lawyer who has experience dealing with family issues. Family lawyers who have family backgrounds know how to handle situations related to family, including how to handle children, working with a limited budget and dealing with the elderly. Other important characteristics to consider are experience in child or family law and familiarity with local customs and practices that differ from state to state.
Consider the experience they have in the field of law
One of the most important things you should consider when looking for a family lawyer is experience. While it may be true that a new lawyer can probably get by without a lot of experience, this is not advisable. Lawyers who have not dealt with family law issues before may not understand your needs or may not be able to help you appropriately. It is important to select a lawyer who has experience in dealing with family law issues. There are many avenues available for finding such an attorney.
Make sure they have a good reputation
Another very important characteristic is a good reputation. You should do your research in order to find a lawyer who has a good reputation. It is important to talk with people who have used the lawyer's services in the past, either for yourself or someone else, to find out their opinion. While it is not always easy to determine a lawyer's reputation, most state bar associations have ways in which you can check to see how a lawyer is perceived by their clients. In addition, you may want to do some checking to see if the family lawyer you are considering has a good reputation with the legal system in your state. 
In particular, you will want to ensure that the lawyer has experience dealing with the type of case that you are interested in. For instance, it would be quite misleading to use a family lawyer who has never handled a child custody case. Experience is important, and you certainly do not want to hire someone without adequate knowledge of the field.
Examine their track record
In addition to experience, you will also want to examine the record of the family lawyer. This is perhaps the most important part of what to look for from a family lawyer. You certainly do not want to hire a lawyer who has little or no experience to handle the type of case that you need help with. While you may not know everything there is to know about a certain area of the law, you will undoubtedly be looking for a licensed professional. 
In this instance, it is even more important to do your homework so that you are hiring a person who is familiar with the area that you need help with. As you examine the record of a family lawyer, you will undoubtedly come across issues that need to be discussed. For instance, did you realise that some family lawyers get involved with personal injury claims as to their main profession? While others prefer to focus on complex criminal cases such as drunk driving or child molestation, there are some who handle almost any case that you can imagine. If you were working with such a lawyer, it is important to know what to look for from a family lawyer. What to look for from a family lawyer does not end with their reputation in the field. You should examine their grades during their schooling. It is imperative that you hire a lawyer who has taken the time to go to college. Most importantly, if the lawyer went to a prestigious university, then you know that they are serious about their career.
If you have some specific questions about what to look for from a family lawyer, do not hesitate to ask your questions or visit https://jamesonlaw.com.au/ to learn more.  Of course, it is important for you to understand that every situation is different. Therefore, you should find a family lawyer who has dealt with your specific situation before. However, it may be helpful for you to know that a certain type of lawyer might not be right for your case. For example, a DUI attorney may not be the best person for a loved one who was arrested for drunk driving. Therefore, you need to choose carefully.
Everest Law Corporation in Kelowna – How to Start a Family Trust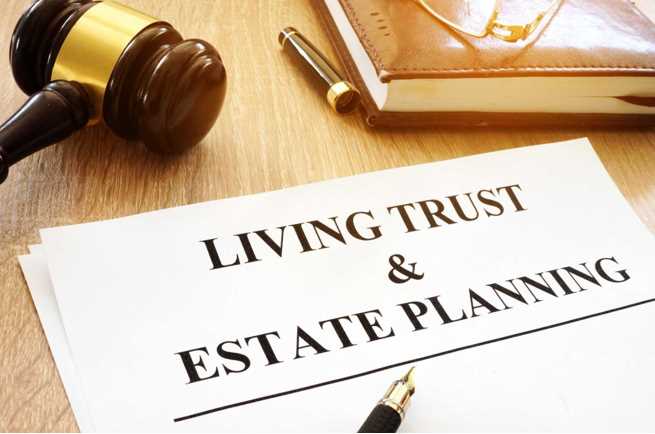 Almost everyone has assets, and we want to protect them for ourselves and our loved ones. However, some people do not have any trust or will in place to ensure that their family members benefit from those assets. Hence the need to prepare ahead of time because you are not guaranteed tomorrow.
Trusts are excellent estate planning tools, and they have advantages even when you are alive. If you are curious about how to set up one, we will discuss how a law firm can help you. You can check out Everest Law Corporation in Kelowna for more on such firms.
Now let's dive in!
Is a Trust Ideal for You?
You do not need to be super-rich to get a trust; anyone can benefit from it. For instance, if you do not own any physical properties, you could have retirement funds or life insurance. You can name it after a beneficiary who is going to manage the assets after your demise.
Furthermore, families whose children are quite young, need to start up trusts, else, the kids may not have access to the assets until they turn 18. The properties will be in the custody of a guardian whom the court appoints, or it will end up in probate, which is not good. The property may also attract so many legal fees that may surpass the property value.
Wills vs Trusts – What's the Difference?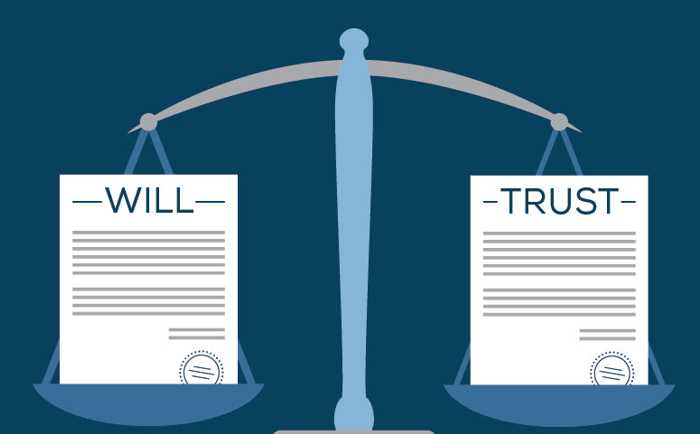 Both wills and trusts are estate planning tools, but they are different in some ways. Wills help to distribute assets after the demise of their owners while trusts hold and manage assets. You can create a trust while alive or after your death as stated in your Will.
The key differences between both terms are:
Trusts are private as they remain among the trustees and attorneys. Wills go public after the demise of the owner.
Trusts take care of only the assets you declare while wills take care of all the assets you own.
Trusts are effective both while you are alive and upon your death or either way, depending on which one you set up. Wills become effective only after your death.
Trusts do not pass through any probate, while wills require probates for approval. You can click here to learn more about probate
How an Attorney Can Help You Get a Trust in Kelowna
If you live in Kelowna, a local attorney can help you establish a trust according to your specification. They take the following steps to achieve that:
You need to pen down all your assets, whether they are physical properties, life insurance, or 401k; everything counts.
The attorney prepares the paperwork and discusses any restrictions you may choose to come up with. This will keep your beneficiaries from wasting your money or misusing your assets.
Transfer the assets into your trust and name them after the beneficiary you choose. This name must be the same name on your retirement accounts, insurance, and stocks. The trust might become ineffective if you do not follow these steps.
The steps may seem complicated, which is true in real-life situations. However, your lawyer will simplify them for you and help you to avoid costly mistakes. Although you can set up the trust by yourself, you must understand the federal and state laws to ensure that the law recognizes your trust.
Some areas require very strict adherence to the laws than others. Since you do not want your paperwork to be nullified, you need the services of a lawyer. Not just any lawyer, but one that is experienced in setting up trusts for clients.
At this point, you should not choose a lawyer that offers the lowest fees because you will certainly get a low outcome. Ensure that the lawyer specializes in estate planning; one with whom you can entrust the future of your family. You can click on https://money.howstuffworks.com/personal-finance/financial-planning/10-reasons-to-start-a-trust.htm to learn more about starting a trust.
Conclusion
You do not need to have a hard time when setting up trusts. But it is a process we must face someday. However, a good attorney will make it easier for you. They will create legal protection for your estate and ensure that your assets are properly managed.