The Causes of Motorcycle Accidents: An Informative Guide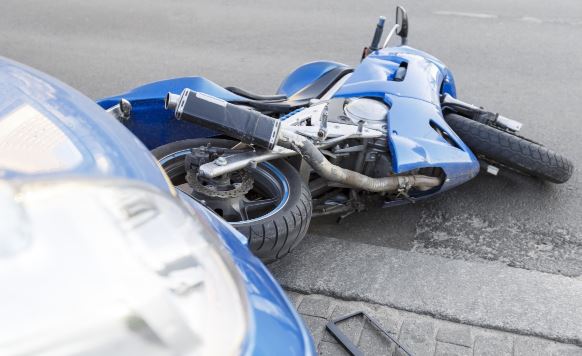 Riding a motorcycle can be one of life's most exhilarating experiences. Unfortunately, it can also pose a significant danger, if you're not careful. The scary reality is that motorcyclists are 27% more likely to die in a crash than occupants in a car.
So, how can you make sure you ride responsibly and stay safe while on the road? One of the best things you can do is to learn more about the most common causes of motorcycle accidents, so you know what to look out for, in terms of your own behavior and that of the other drivers on the road.
Well, you've come to the right place for help! Keep reading to learn more about common motorcycle accident causes to help keep you safe the next time you hit the open road.
Dangerous Road Conditions
When roads are slippery or in poor condition, with loose gravel or debris in the roadway, they pose a danger for every driver. However, that risk increases tenfold for motorcyclists.
Because motorcycles are smaller than cars and operate on two wheels instead of four, they're a less stable vehicle. As a result, they can't handle uneven asphalt or rainy roads as well as a car or truck might. Stay vigilant when you're driving on hazardous roads, particularly around construction sites to help prevent an accident.
Cars Making Left Turns
One of the fundamental lessons of motorcycle safety is to pay attention to the other cars on the road. This is especially true when a car is making a left-hand turn, which is very dangerous for motorcyclists.
These types of accidents happen most often when a motorcycle is going through an intersection or passing the car, often leading to serious injuries and damage to the bike.
If you've been hit by a motorist, you should immediately contact a motorcycle accident lawyer so you have someone on your side should you end up taking the case to court.
Lane Splitting
One reason so many people love motorcycles is that they're small and easy to maneuver. If you've ever been stuck in a traffic jam, you've probably been tempted to weave through the two lanes so you can get where you need to go faster. This is also known as lane splitting, and it's been the cause of many motorcycle accidents.
When you attempt this, you're putting your bike very close to cars, leaving you little space to maneuver quickly, if needed. It can also take drivers by surprise, as they're not expecting a bike to come flying up in between the lanes.
While you might think this little trick could save you time, it could ultimately end up costing your life, so it's never worth it. Additionally, lane splitting is illegal in most states, so even if you don't get in an accident, you might end up getting a ticket.
Reckless Driving
When you're on the back of your back, it's your responsibility to make sure you're not driving recklessly, but you also need to look out for signs of reckless driving from other motorists. Reckless behavior can include any of the following:
Driving under the influence of drugs or alcohol
Texting while driving
Excessive speeding
Aggressive driving like tailgating
Distracted driving
Any of these behaviors increase the risk of an accident, so make sure you stay alert and constantly look for signs that other motorists may be driving recklessly. If you notice erratic driving, keep a safe distance between you and the other driver and move to another lane, if possible.
Limited Visibility
Unfortunately, even the most attentive drivers may not see your bike on the road, just because it's smaller than other vehicles. For example, a glare could conceal your motorcycle, making a driver think it's safe to change lanes, not realizing you're there. Or, your bike may be obstructed by something like a large truck, making it impossible to see you until it's too late.
Visibility becomes even more of an issue at night when it's harder to see in general. Help prevent accidents due to limited visibility by always driving cautiously and adding reflective material to your motorcycle so you're more visible in low light. If you operate under the assumption that other cars don't see you, it can help you stay vigilant.
Turning Corners
As we mentioned above, cars making left-hand turns are dangerous, but you also need to be cautious when making turns yourself. Turning corners on a motorcycle can be difficult, especially if you hit a rough patch on the road while you're turning.
If you end up trying to overcorrect to compensate, more often than not, you'll end up wiping out and potentially hurting yourself or causing an accident with other drivers.
Always be careful when taking a corner to help prevent a dangerous crash.
Head-on Collisions
A head-on collision is a motorcyclist's worst nightmare, as it's often the most dangerous crash, with the highest risk of injury or death. In the event of a head-on collision, you'll likely go flying through the air or be crushed by the other vehicle, both of which are difficult to survive.
You can help prevent a head-on collision by constantly looking ahead at drivers on the other side of the road and riding close to the right-hand side of the street.
If you notice that a car seems to be drifting towards you, immediately reduce your speed and move closer to the right. If needed, you can also ride off the road to prevent a head-on accident.
Avoid These Common Causes of Motorcycle Accidents
After reading through our list of some of the most common causes of motorcycle accidents, you should feel more confident about knowing how to stay safe on the road.
Stay alert while you drive so you can fully enjoy the thrilling experience of being on a motorcycle without having to worry about putting your life in danger.
Looking for more like this? Browse through our other articles and check back often for new content!
How To Market Your Personal Injury Law Firm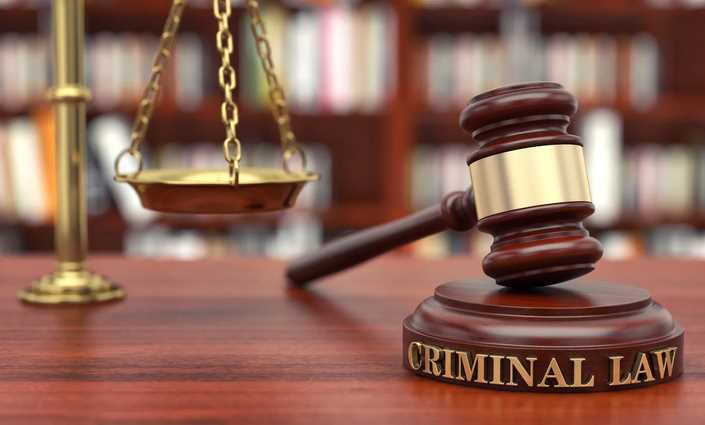 Having a law firm doesn't mean getting hundreds of clients. You will need to market your personal injury firm through different means, both online and offline. The first step is to provide quality legal services and show professionalism and empathy towards your clients.
As you're running a personal injury law firm, it is sure your client is involved in an accident and looking for compensation to meet the medical and other expenses. Most of them didn't know where to start. So, brief them properly and clear all the queries circulating in their mind. You can convert them into your potential client by following different strategies. A few of them are listed below:
Strategies to Market Your Personal Injury Law Firm
Make a Professional Website
Studies say that over a billion people use Google every month. So, you can grab thousands of clients every month on Google. For this, you need to build a professional website and show your presence online.
The layout of your website should be simple and responsive. Also, pay special attention to the navigation of the website. Navigation helps the clients to get the information they want as early as possible. These practices also increase the website's user experience, so it ranks, and we get hundreds of clients as a result.
Show You as a Brand
Becoming a brand in your niche (a Personal Injury Marketing law firm, in this case) is the most significant achievement. After this accomplishment, you will get thousands of potential clients without paying attention to any market strategy. They are your best marketer. Still, it is better to market yourself on all channels, offline and online. But before this, you will be authentic and passionate about solving all issues of clients.
Do Proper SEO
SEO is essential to promote and rank your personal injury law firm. The legal niche is very competitive these days. So, the impact of SEO on your website takes some time, but it will be long-lasting.
To get ranked quickly, it is recommended to hire an SEO expert to rank your law firm's website. The expert will be responsible for adding new content and updating the already published articles. Its final goal is to ensure your site's visibility in organic search results by applying different strategies.
Run Ad Campaign
You must run Google ad campaigns if you're looking for quick earnings. The plus point of these campaigns is that they will show on the first page the same day you run the ad. Moreover, you have an option to target a specific location through an ad campaign. So, only target the audience of a particular location where you can provide legal services quickly.
Use Videos
Upload a video in which you address different issues related to personal injury. This will be a source to build trust between you and all your potential clients. Recording a video is a handy job. You can record it on a mobile phone or a laptop. Using the computer to record the video is recommended instead of using the mobile phone.
Share Your Content on Social Media Platforms
Undoubtedly, Google is the biggest search engine, but some social media platforms have millions of users. Facebook and WhatsApp are on top, with 3 and 2 billion active users, respectively. So, one can imagine the potential of these platforms and grab the clients by putting in a little effort.
Set up and Upgrade the Referral System
The referral system has been working in almost every business for many years. Referral systems play a vital role in the branding of your law firm. You must incentivize your referral partners after signing up for a new case. Indeed, they will refer further clients if you pay them a handsome amount as a referral.
Run an Email Marketing Campaign
An email campaign is an old tactic to target several audiences for a specific purpose. Many software programs help you send hundreds of emails with a single click. In this case, your target is brief the people about your service for personal law injuries. The email template should be attractive for a high conversion rate.
Get More Clients With Law Firm SEO Services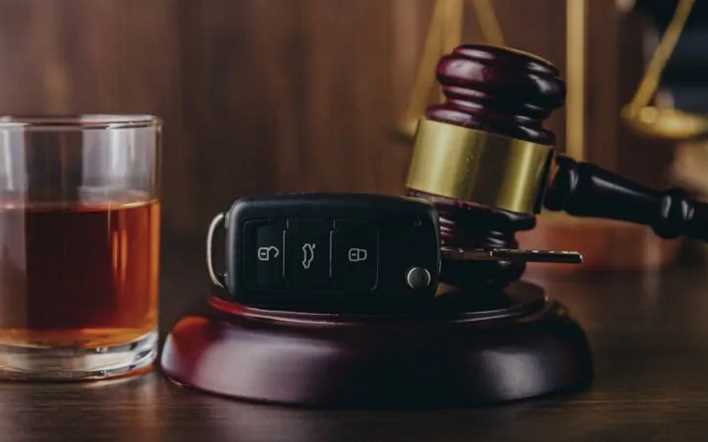 Law may be a competitive industry, particularly when it comes to SEO. But on the off chance that you're fair centering on the big catchphrases in look of activity, you'll be squandering a parcel of effort. An area ties most searches for lawful questions or administrations. You need to appear up within the most significant cases, focusing on nearby searchers.
Key Components Of Nearby SEO For Law Firms 
If you're prepared to contribute in one of the foremost compelling showcasing strategies for law firms, it's time to induce into nearby SEO. Below, we've sketched out the most components of nearby SEO for law firms and how to actualize them for your location so you'll begin drawing in more neighborhood clients.
Website Optimization 
To begin with, a component of nearby SEO for law firms is site optimization, as you'll require a quick, utilitarian, and SEO-friendly site to draw in natural traffic.If you as of now have a website, this implies taking after-page and specialized SEO best phones to address any on-site issues. This may incorporate settling broken joins, optimizing your website's stack speed, utilizing your target catchphrases through page titles and substance, and laying out a user-friendly location structure.
If you are creating a new website, make sure your web developer comprehends SEO and can design a site that is both search engine and user friendly. You'll have an improved chance of ranking in local search results if your website loads quickly, is easy to navigate, and can be indexed by search engines.
Experience with Mobile Devices
Mobile devices account for 51% of all website visits in the world. This means that people are searching for goods and services on their smartphones and tablets, and then browsing websites on the go. You'll want a mobile-friendly site as a website owner so that potential customers can explore your site even on a small screen. Start creating a mobile-friendly version of your website with clear text, quick images, and clear call-to-action buttons to accomplish this.
Making Content
Your website content informs visitors about what you do, how you can assist them, and how they can contact you.
It also tends to work to attract natural visitors when you use localised keywords in your webpage's titles, meta descriptions, and body text. Use keyword research tools like Semrush, Google Search Console, or Soovle to conduct keyword research for your Law firm SEO marketing and content strategy. They can assist you in locating relevant terms to the area you serve and the services you provide, as well as inspire the content you should create.
Google My Business Page
How can I improve my law firm's ranking on Google Maps or local maps apps?
Because of their lack of a strong presence in their city's area code, law firms frequently struggle to rank well on Google Maps.
Unfortunately, this means that they will be seen by fewer clients and will not appear in search results. You may also be aware that Google's Local Pack algorithm influences your local SEO rankings. The Local Pack algorithm provides high-quality information from nearby locations to consumers. As a result, fewer local listings may appear in organic searches.
Reviews and Reputation
Positive client feedback can help your law firm's jurisdiction, online reputation, and search engine rankings. If a prospective client searches for a lawyer and notices that your firm has the most positive reviews, they may prefer you over the competition.
Citations & Link Building
The final element of SEO for law firms is link building, which entails attracting links back to your website from other websites. Because a link from another site (a "backlink") is largely a vote of confidence from that site that your law firm is trustworthy and a reliable source of information. As a result, attracting a diverse set of high-quality links can help your local rankings. The goal here is to gain links from respectable, industry-related websites. One method is to submit your company's information to directories. Alternatively, you can create high-value content that naturally attracts links by submitting guest posts to websites and landing interviews in industry publications.
Final Words
SEO has grown in importance for law firms looking to expand their practice. As a result, it stands to reason that firms should use the same tools that other businesses use to establish their online presence and authority.
How to Choose a DWI Lawyer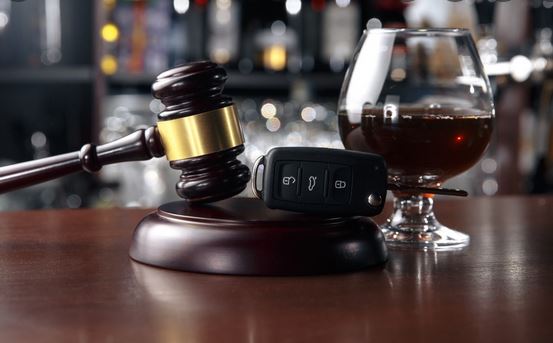 A DWI attorney is a professional who represents people charged with a DUI case. These lawyers occur in different types, and you should consider several things to choose the best. However, choosing the right lawyer might be daunting; you need the right research to land the best individual.
The first step should be to gather potential candidates by getting referrals from friends and family. After that, you should narrow that list down by conducting several interviews. Below we discuss the best tip to help you choose the best lawyer. Contact San Antonio DWI for more information.
Conduct a Background Check
The best way to determine if your DWI lawyer is for the job is by conducting a background check. This check will inform you about where they went to school, and their years of practice, among other important things.
A renowned lawyer should provide you with these details comfortably and their experience in similar cases.
Experience
Experience is another top consideration before hiring a DWI lawyer. Lawyers specialize in various fields, and you should pick one who has handled similar cases. You are advised to hire a lawyer specializing in DWI cases since they know the system and will help you to beat the charges.
Remember, DUI and DWI are categorized under the criminal statute, explaining why you should hire an experienced lawyer in your field.
Check the Firm's Size
Firm size is a significant determinant of how many cases a certain firm can handle at a time. You should consider its size since it informs you how much time and attention the attorney will spare for your case.
However, the firm's size should not be the sole consideration. Even though smaller firms handle fewer cases, clients will spend the most time directly interacting with their attorneys. Bigger law firms might dedicate more time to their clients, but they will spend more time interacting with legal aides.
Check if they Have Special Training.
Some institutions give deserving lawyers distinction certification, and you should look for attorneys with such qualifications. This is because DWI cases entail complex evidence related to intoxication science via sobriety and other related tests.
Track Record
There is lots of information regarding lawyers, and you can determine whether they have any record issues by asking friends. Big law firms fill the streets with their adverts, but the best way to know about their reputation is by checking reviews from previous clients.
These reviews will inform you about the lawyer's services and whether the clients experienced any issues when working with them.
Trust Level
Many things differentiate good lawyers from bad ones, but trust is the most challenging to quantify. Everyone wants a trustworthy lawyer since you will be assured your case is in safe hands.
The best way to determine the lawyer's trust level is by checking reviews from previous clients.
Final Thoughts
DWI charges can be overwhelming, especially if you are a first-time. This explains why most people prefer to work with qualified DWI lawyers. The above article has discussed choosing the best lawyer, and more information is available online.