The Causes of Motorcycle Accidents: An Informative Guide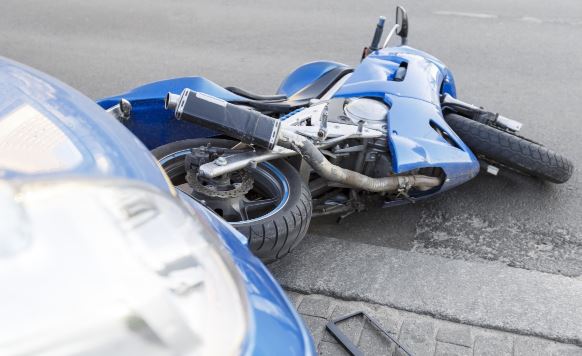 Riding a motorcycle can be one of life's most exhilarating experiences. Unfortunately, it can also pose a significant danger, if you're not careful. The scary reality is that motorcyclists are 27% more likely to die in a crash than occupants in a car.
So, how can you make sure you ride responsibly and stay safe while on the road? One of the best things you can do is to learn more about the most common causes of motorcycle accidents, so you know what to look out for, in terms of your own behavior and that of the other drivers on the road.
Well, you've come to the right place for help! Keep reading to learn more about common motorcycle accident causes to help keep you safe the next time you hit the open road.
Dangerous Road Conditions
When roads are slippery or in poor condition, with loose gravel or debris in the roadway, they pose a danger for every driver. However, that risk increases tenfold for motorcyclists.
Because motorcycles are smaller than cars and operate on two wheels instead of four, they're a less stable vehicle. As a result, they can't handle uneven asphalt or rainy roads as well as a car or truck might. Stay vigilant when you're driving on hazardous roads, particularly around construction sites to help prevent an accident.
Cars Making Left Turns
One of the fundamental lessons of motorcycle safety is to pay attention to the other cars on the road. This is especially true when a car is making a left-hand turn, which is very dangerous for motorcyclists.
These types of accidents happen most often when a motorcycle is going through an intersection or passing the car, often leading to serious injuries and damage to the bike.
If you've been hit by a motorist, you should immediately contact a motorcycle accident lawyer so you have someone on your side should you end up taking the case to court.
Lane Splitting
One reason so many people love motorcycles is that they're small and easy to maneuver. If you've ever been stuck in a traffic jam, you've probably been tempted to weave through the two lanes so you can get where you need to go faster. This is also known as lane splitting, and it's been the cause of many motorcycle accidents.
When you attempt this, you're putting your bike very close to cars, leaving you little space to maneuver quickly, if needed. It can also take drivers by surprise, as they're not expecting a bike to come flying up in between the lanes.
While you might think this little trick could save you time, it could ultimately end up costing your life, so it's never worth it. Additionally, lane splitting is illegal in most states, so even if you don't get in an accident, you might end up getting a ticket.
Reckless Driving
When you're on the back of your back, it's your responsibility to make sure you're not driving recklessly, but you also need to look out for signs of reckless driving from other motorists. Reckless behavior can include any of the following:
Driving under the influence of drugs or alcohol
Texting while driving
Excessive speeding
Aggressive driving like tailgating
Distracted driving
Any of these behaviors increase the risk of an accident, so make sure you stay alert and constantly look for signs that other motorists may be driving recklessly. If you notice erratic driving, keep a safe distance between you and the other driver and move to another lane, if possible.
Limited Visibility
Unfortunately, even the most attentive drivers may not see your bike on the road, just because it's smaller than other vehicles. For example, a glare could conceal your motorcycle, making a driver think it's safe to change lanes, not realizing you're there. Or, your bike may be obstructed by something like a large truck, making it impossible to see you until it's too late.
Visibility becomes even more of an issue at night when it's harder to see in general. Help prevent accidents due to limited visibility by always driving cautiously and adding reflective material to your motorcycle so you're more visible in low light. If you operate under the assumption that other cars don't see you, it can help you stay vigilant.
Turning Corners
As we mentioned above, cars making left-hand turns are dangerous, but you also need to be cautious when making turns yourself. Turning corners on a motorcycle can be difficult, especially if you hit a rough patch on the road while you're turning.
If you end up trying to overcorrect to compensate, more often than not, you'll end up wiping out and potentially hurting yourself or causing an accident with other drivers.
Always be careful when taking a corner to help prevent a dangerous crash.
Head-on Collisions
A head-on collision is a motorcyclist's worst nightmare, as it's often the most dangerous crash, with the highest risk of injury or death. In the event of a head-on collision, you'll likely go flying through the air or be crushed by the other vehicle, both of which are difficult to survive.
You can help prevent a head-on collision by constantly looking ahead at drivers on the other side of the road and riding close to the right-hand side of the street.
If you notice that a car seems to be drifting towards you, immediately reduce your speed and move closer to the right. If needed, you can also ride off the road to prevent a head-on accident.
Avoid These Common Causes of Motorcycle Accidents
After reading through our list of some of the most common causes of motorcycle accidents, you should feel more confident about knowing how to stay safe on the road.
Stay alert while you drive so you can fully enjoy the thrilling experience of being on a motorcycle without having to worry about putting your life in danger.
Looking for more like this? Browse through our other articles and check back often for new content!
5 Tips for Hiring an Experienced Lawyer for Your Case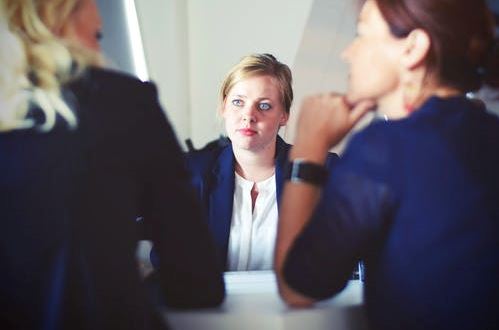 Are you in legal trouble and require a lawyer's help to come out of it? Do you want someone to negotiate on your behalf and make a solid case for you? Lawyers hold a license and help people deal in legal matters. They take a fee and advise and represent others in legal affairs. When people find themselves embroiled in legal battles, they need lawyers' assistance to settle their matters with no or minimum loss.
People typically do not read about the law unless they are in legal trouble. Only then do they realize that hiring a lawyer is not as simple as visiting a lawyer's office, discussing a case, and getting one on board. They need to consider several factors and research before zeroing down on one to pick a competent lawyer who can defend them or file a valid case for them. When people need a lawyer, they look here and there to get some guidance before hiring someone.
The following are some tips to assist you in hiring an experienced criminal defense lawyer in Miami for your case:
Examine Lawyer's Records
Before you decide about your lawyer, you must check out his records. Many people think that while researching lawyers, they need to see a lawyer's history only for the court cases. While you must ask around about a lawyer's reputation, you must also scrutinize the records to see whether your lawyer has ever been included in an ethical inquiry. Another important aspect is the lawyer's credentials. You must engage a lawyer who has experience in similar cases and holds a degree from a reputable institute. It would help you if you read about law degrees and have basic knowledge about them. Reading some articles on LLM v JD will give you an idea about both degrees, and you can pick a better lawyer for your case.
Prepare your Questions
We live in a technologically-driven world, where people prefer communicating through digital means. Although you may have an option of having a video conference call with your lawyer, you must meet in person. Face to face meeting gives a better idea about the person and will help you decide about your legal matters. When you go to meet your lawyers, it is better to have a questionnaire prepare and ask all the relevant questions. Sometimes people overestimate their memory skills and think they cannot forget. Legal matters are serious, and you must not leave things on chance. Think thoroughly and jot down all the right questions you need to ask before locking down the lawyer.
Discuss Money Matters Beforehand
Some lawyers demand you to pay upfront, while some lawyers work on a contingency basis. If you are more inclined towards the latter, insist on having everything in writing. While you get fee information in writing, ensure that the language is simple and straightforward and includes all terms. In cases of personal injury or road accidents, hiring a lawyer on a contingency fee basis is a better option. Regardless of which specialized law area you hire a lawyer from or how strong or weak your case is, ensure that you understand the structure of the payments before signing the agreement.
Read about Concerned Laws
Not everybody is well-versed in law matters. On the contrary, many people only have the basic knowledge. However, when you find yourself engulfed in a legal matter, you should conduct research and read about the concerned laws. Reading about the legal issues about your case will give you a clear idea about your topic and prepare you for it. Moreover, it will help you in framing the right questions that you need to ask your lawyer.
Pay Attention to your Intuition
Once you have done the research, met lawyers, reviewed all information, now you need to evaluate your experiences and jot down the pros and cons. While it is essential to pay attention to logic and reasoning, you must not ignore your gut feeling. Your intuition will give you positive or negative vibes about the lawyer, and you mustn't ignore them. You can make a final decision based on logic and intuitions combined.
Conclusion
Hiring a lawyer is far from a piece of cake, and getting an incompetent one onboard can ruin your case. People need to be vigilant and do online research, ask around, and see the lawyers' reputation before handing over the matter. The field of law has expanded, and many specialized lawyers practice law in a bar. Hiring specialized lawyers to raise the chances of building a strong case as they have an in-depth insight into their practiced field. Appointing a lawyer for your case is a crucial decision. Being vigilant and engaging an experienced and professional one can help you win your legal battle.
How to Start a Law Firm: The Ultimate Guide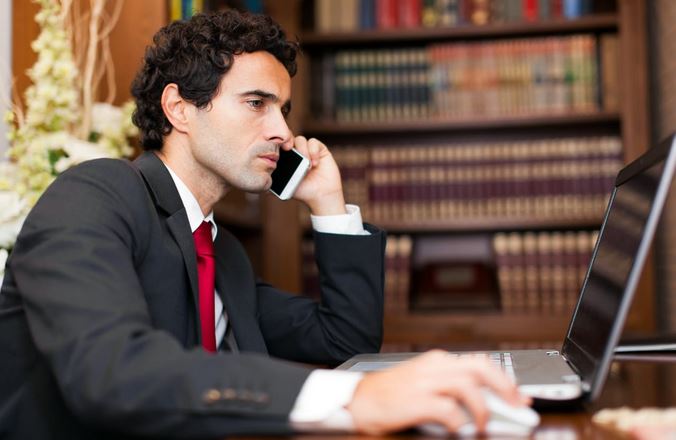 Startups are always a gamble — only 50% of them make it to the fifth year.
But the stakes can be even higher when starting a law firm. When you're just getting started with your practice, you need to make sure that everything is done right from the start, or else you will find yourself in dire straits before too long.
This blog post will walk you through all the steps of how to start a law firm. It is perfect for any aspiring lawyer who wants to start their own practice or anyone who's considering going into private practice.
So, if this sounds like something you're interested in, keep reading so you can learn everything there is about starting a law firm.
Should You Start a Law Firm?
Starting your law firm is always an option to consider. If you work for a private company, they may not provide you an environment to grow in your career.
Starting your practice lets you take on cases and clients where and when they're needed.  You won't be chained down by rigid office hours or other scheduling constraints. It also allows you more control over how much time you spend practicing versus managing employees, marketing materials, and doing paperwork.
You can find out if this is something worth considering with some careful research into the legal market. Conduct interviews with successful lawyers before deciding whether it is the right career choice for you.
In the United States, it is common to start law firms by working as an associate at a larger firm first before moving on and establishing your practice once you've earned enough experience. The same holds in the UK, where many lawyers are hired from universities and work their way up through different practices until they can establish one.
While there are benefits to starting a law firm, there are also drawbacks. It can be costly to start your practice, and it will most likely take time for you to build up the kind of client base necessary to succeed financially.
How Much Does It Cost to Start a Law Firm?
The worst mistake anyone could make would be starting their own practice without having sufficient resources to cover their start-up costs.
The cost of starting a law firm will be influenced by numerous factors that are either within your control or outside of it. They include:
How much money you have to invest in the project
How many associates, paralegals, and other employees you hire
Whether or not you purchase an office building for use or rent one
What type of technology systems and software packages you decide to incorporate into your practice management processes
How quickly you want things up and running
Degree of risk are you willing to take with potential clients who might not pay their monthly fees
Some of these factors will be within your control as a new attorney; others will come down to patience level. But one thing is certain: there is no getting around all those costs which go into opening an office from scratch.
It would be wise to set aside enough funds before beginning this project. That way, unforeseen expenses won't result in going out on loan or accruing credit card debt. It's not uncommon for this type of business plan to take several years before any kind of profitability may occur, so make sure that you're prepared.
Develop Personal Goals
Starting a law firm allows you to set your own goals and develop a strategy that works for you. But how do you get started on this project?
Run through the following questions with yourself:
What is my purpose in starting a law firm?
What services am I going to offer clients, both in terms of volume and type of casework handled (i.e., criminal defense vs. family law)?
How will I market myself initially or as time goes on?
Will I be able to handle all matters alone or should I hire other attorneys/staff members?
Who are my target clientele groups?
What are my short-term goals, such as how many clients do I want to get in the first year?
How much money should be generated from each client?
Will I have enough funds to grow my firm, or will it take a few years before that becomes an issue?
Do I need additional funding for operating costs and overhead expenses like office space, advertising materials, supplies, and equipment?
Develop Business Vision
The vision of your law firm will be a guiding light for your day-to-day operations. What are the key areas that you want to focus on, and how will these help fulfill your vision?
What makes you different from competitors: You have a unique story of how this law firm came about — so share it! Tell prospective clients why they should choose to work with you instead of someone else.
Analyze what would make people switch: Do some research into consumer behavior and find out what could cause them to change. Is there anything missing in the market right now where consumers might need more information before making decisions?
How Do You Market a Law Firm?
Now that you have developed personal and business goals, you need to figure out how your law firm will attract the right type of clientele. It's important that you align what you offer and who is being marketed towards with a clear focus in mind.
What are the key things to do when marketing a law firm?
Know your niche and what you're good at. Just like any other business, if it's not in your wheelhouse, you'll likely struggle.
Create an overall marketing plan that focuses on who will be your target audience and how you can reach them through different channels. Ensure all of these components work together seamlessly for maximum success.
You don't want someone coming from Instagram only to find out that there's no contact information or website available anywhere else online. Make sure every avenue leads back to you with as few clicks as possible.
Educate yourself about developing effective content by reading articles written by others within your industry.
Build your website with a content management system that's easy to update. You don't have to worry about learning how to code or hiring someone else for updates once it's up. At the same time, keep your website up to date with the latest news.
Develop a social media plan and maintain it regularly. Also, use Google Analytics to monitor how people are finding your site. Use this information to improve what content is on your site.
Consider working with someone else if there's anything you don't know how to do or want help managing better.
While marketing your firm, remember that client acquisition cost is ten times greater than retention.
What Is the Role of Technology in Running a Law Firm?
Technology plays an integral role in the day-to-day operations of a law firm. Technology can help you be more efficient and cut down on costs.
There are two main types of technology that attorneys use: hardware and software.
Hardware refers to all physical items like computers, laptops, or tablets. Software includes anything from word processing programs to database management systems (DMS). The most common type of DMS is Microsoft Office 365—a suite of online productivity tools including Word, Excel, PowerPoint, and Outlook email.
Technology also plays a role in:
Social media management: The use of social media platforms such as Twitter and Facebook to promote a law firm's products or services. This typically consists of updating pages with relevant content, interacting with viewers through comments or "liking" their posts, and sharing links on these sites that lead back to your site.
Client relationship management software (CRM): CRMs provide an interface where all prospects can be managed in one central location. These systems make it easy to organize leads into different categories according to how much contact they've had with you so far. This is from active clients who may need advice right away down to people who might show up at your office someday looking for help but haven't contacted you.
Come up With a Business Name and Register
The best way to come up with a name is to brainstorm different ideas to find something you like. You should be thinking about what your law firm represents and how it will differentiate itself from other firms, as well.
Lawyers choose business names for many reasons, and it's important they feel that the name reflects their goals. One of the favorite naming tips is to use your name. It makes for a great domain if you're just starting:
lawyerjamesbrennan.com
You should also be thinking about how long the URL will stay good because as time passes, domains with names like "Lawyers" are becoming uncommon. As such, lawyers might want to consider longer URLs in order to keep them going into the future, even if popular keywords become less common. For instance, lawyerjamesbrennanllc.com would work.
After naming, register the name and settle on the organizational structure.
There are many different types of organizational structures one can choose from, so make sure you research them before deciding which is the best for your practice.
Some people like to form partnerships with friends or other lawyers in order to provide a wide range of services. Others prefer going solo and having all the control over their own firm's destiny.
Either way, everyone involved must understand how they will be compensated and what responsibilities each partner has if any disagreements arise during the course of business.
How to Choose the Location of Your Firm
There are many different factors that play into choosing where to set up shop. How close do you want your firm's location to be with the courts? If you're near courthouses, other attorneys will know who you are and how they can reach out for help if necessary.
The cost of living in a city impacts how much money is left over at the end of each month after paying all expenses. So, this should also be considered when deciding on a town or city to move law offices to.
What about traffic problems? If there is heavy congestion during rush hour times, it may make sense to find office space outside of those areas instead. There could also be environmental concerns like noise pollution.
Develop Professional Network
Building a professional network is another essential step in building the best law firm. The more connections you have, the better your chance of finding clients or partners who can help take on additional work for you.
Networking with other lawyers and professionals makes it easier to find out about opportunities that are available but may not be advertised. Perhaps start by introducing yourself at events where like-minded people gather, then stay in touch afterward through social media channels like LinkedIn.
You'll also want to look into joining any associations relevant to your area of expertise. This will enable you to get industry updates, giving you more credibility with future clients.
Another way to build connections is by engaging with social media groups like the American Bar Association's Young Lawyers Section. Here people share articles, debates, and tips on addressing specific issues—all of which can help your practice grow.
You can also list your law firm on Law Firms to get more visibility.
Learn How to Start a Law Firm
Now that you know how to start a law firm, it's time to get started on the process. But remember, you have to be a persistent self-starter with the drive and determination necessary for success.
With the proper research and planning, starting your own law practice is not as difficult as it may seem. You just need to take these simple steps to be successful from day one.
Keep reading our posts to learn more about business and more.
3 Tips For Handling Drug Possession Charges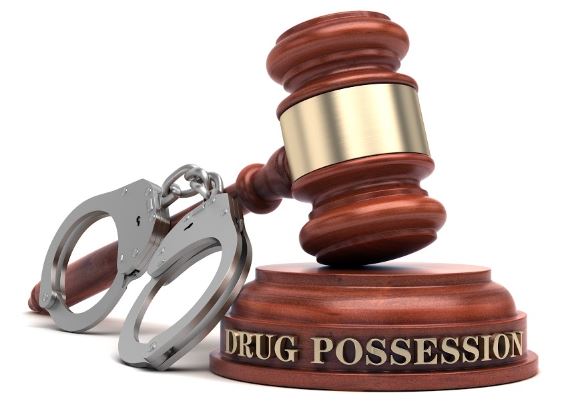 Dealing with a serious criminal offense such as a drug possession charge can be a frustrating experience. By definition, drug possession refers to a crime of having possessed any amount of illegal drugs, either for sale, distribution, or personal consumption. Illegal drugs can fall into various categories, but the most common examples are heroine, marijuana, ecstasy, and cocaine.
Moreover, when you've been charged with and found guilty of drug possession, you may have to face several legal consequences, including hefty fines, a community service order, and prison time. All of these consequences can significantly impact your life in the long run.
Thus, if you're facing drug possession charges, below are the three tips for handling the situation:
Hire An Experienced Lawyer
Being charged with drug possession charges can be overwhelming. Unless you're a legal professional, you need the assistance of a drug attorney to help you navigate your case. They know exactly how the criminal justice system in your state works and how to use the rules and legal processes in your favor.
For instance, they'll assess the circumstances of your charges and determine whether there are defenses that can contradict the statements and pieces of evidence delivered by the prosecution. These defenses can include:
Unlawful Search And Seizure: This means that if there's no consent or probable cause to believe that you possessed an illegal drug, your drug possession charges may be dismissed.
Missing Drugs: Since the seized drugs are transferred many times before they're secured in an evidence locker, your lawyer may raise the defense of missing drugs. In such a case, you can claim that the prosecution lost the illegal drugs as evidence and, therefore, the case may be dismissed for lack of evidence.
Crime Lab Analysis: The prosecution must prove that the seized drugs are illicit drugs by sending them to a crime laboratory for analysis. If the results state that the drugs aren't illegal as described by law, your charges may be dismissed.
Refusal To Acknowledge Possession: Another effective defense to a drug possession charge is to refuse to admit that you possessed illegal drugs. You may be able to succeed with this kind of defense by showing proof that the prosecution and the arresting officers failed to establish that the evidence belongs to you and not another party.
Use Medical Exceptions: If you want to beat a drug possession charge, you may use medical exceptions as a defense. For instance, if you're caught with medical marijuana, you may prove that you have the legal right to possess it by presenting pieces of evidence. This way, you can negate the probable cause that prompted your arrest.
Entrapment: You can also claim entrapment as a defense against drug possession charges. Typically, entrapment happens when there's inducement on the part of the informants or officers to a suspect in committing a crime they may not have committed. Thus, if you want to use entrapment as your defense, your lawyer should be able to prove that undue influence or intrusion occurred at the time of your arrest. In such a case, there's a high chance your case may be dismissed.
As you can see, there are many defenses to drug possession charges. By hiring an experienced criminal defense lawyer, you can take advantage of a solid defense strategy to increase the likelihood that your charges will be dismissed.
Consider Plea Bargaining
Another excellent way of handling drug possession charges is to consider compromising or plea bargaining. This means that you, together with your lawyer, will plead down to a lesser offense. For example, many states agree that in exchange for a lesser charge, you'll accept to take diversion programs. This can be a great opportunity to avoid facing serious legal consequences when charged with a crime even with or without you knowing it and being found guilty of it.
Do Not Say Anything Without The Presence Of Your Lawyer
Just like any other criminal offense, being charged with drug possession means you shouldn't say anything without the presence of your lawyer. In doing so, you can protect yourself against a conviction.
Generally, when you're arrested for a drug possession charge, you have the right to remain silent during a custodial investigation. You have every right not to answer any incriminating questions from the arresting officer, especially without the presence of competent and independent counsel.
Keep in mind that anything you say or do without a lawyer may be used against you in the court of law. So to avoid compromising your case, make sure you don't make any statements during the arrest and the custodial investigation.
The Bottom Line
Dealing with a drug possession charge is never easy. A conviction can result in several consequences, which can negatively affect your life in the years to come. Thus, if you've been arrested and charged with drug possession, follow the tips mentioned above so you'll know exactly what to do to protect your rights and increase your chances of winning your case or having it dismissed.