Top Things You Can Enjoy in Paris in the Nights
Paris, the city of lights, and exuberance is a dream city for every traveler. And, the city becomes more magical when the sun goes down. From taking up a night cruise on the Seine to riding a night bus tour, taking a stroll around the landmarks to enjoying a dance show, relishing Parisian cuisine and drinks at a rooftop bar, it has everything that will make your evenings worthy. Here is a list of what to do in Paris at night.
Admire the Eiffel Tower
Eiffel tower is a mesmerizing sight whether you visit it in the day or night. And, when visiting Paris, you can't miss this architectural beauty. But at night, the lit-up Eiffel tower is truly magical. You will be smitten by the stunning display of lights on it.
A Night Cruise OnRiver Seine
Plan a romantic night cruise on the seine river and enjoy the glittering city of Paris with them by your side. You can view the city's most iconic monuments after nightfall. Some of the sights worth seeing are the Eiffel Tower, Notre Dame, the Louvre, the Pont des Arts, the Assemblée Nationale.
Bathed in specially curated lights, they all look alluring. When that light falls on the water, it's more than a captivating sight that will take your breath away.
Watch the Moulin Rouge Show
Indulge yourself by watching the iconic Féerie Show at Moulin Rouge. The theatre offers a feast to your senses with its drama, dance, and music. With girls adorned in shining dresses showing their mesmerizing moves and lovely music in the background, the whole atmosphere of the theater will transport you to another world altogether. You can opt for a glass of champagne to enjoy during the show and enjoy some lovely French cuisine by taking the dinner and show option.
An Evening Louvre Tour
Louvre museum is an attraction that you shouldn't miss when planning what to do in Paris at night. It's the world's largest museum, housing 460,000 objects, and 35,000 artworks. Some iconic works include 'The Raft of the Medusa,' 'The Coronation of Napoleon,' 'Venus di Milo,' and 'Liberty Leading the People.'
By visiting it at night, you will get the chance to enjoy and appreciate the art as it's less crowded. Also, the lovely Louvre pyramid is lit at night, presenting a mesmerizing sight.
Enjoy Drinks, Dinner, and Views at the Rooftop Bar
A rooftop bar is a perfect place to soak in the city and enjoy its magical view. Its nightlife is a balanced one, neither too loud nor too subdued. So, you can surely enjoy a laid-back evening at the bar surrounded by a good vibe.
Just sip in a cocktail or a wine and admire the view you get from these rooftop bars. There are many rooftop bars and restaurants in Paris to choose from. But you will need to make reservations to access the rooftop.
You can also find plenty of clubs, which you can visit to shake a leg. Open till the wee hours; these bars are perfect to go to after spending an evening at one of the places above.  Make sure you include all these suggestions in your itinerary when planning your nights in Paris.
Explore the Beauty Of Abu Dhabi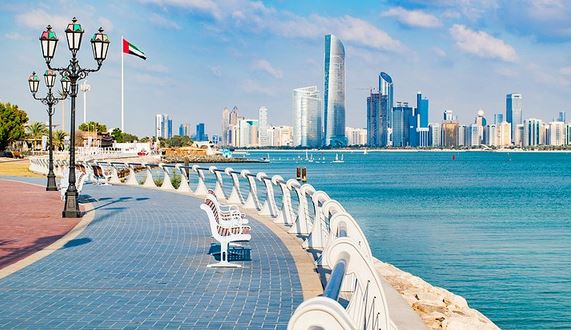 If you go to the emirate and do not travel to Abu Dhabi, it will not be good because Abu Dhabi is one of the famous and beautiful cities in the Emirate. Also, it is the capital of the United Arab Emirates. If you are also eager to travel and want to explore beautiful places around the world, don't miss this city because this is one of the attractive cities worldwide. Your living facility is available in this city. This city contains famous hotels.
To explore this city in a better way you will need a service that can show you the whole city. This service is available in Abu Dhabi and you can Car Hire Abu Dhabi with the help of which you will be capable to see the whole city easily.
Enjoy Your Holidays
With the help of a rental car, you can enjoy the United Arab Emirates with your families or friends. There is a list of rental cars with different prices and you can choose the car according to your custom. Hire a car will provide you the flexibility to travel to an adjacent city or outside of this city.
Car Rental Marketplace
Now it is very easy to choose the desired car for rent through smartphones. You can select the rental cars of different brands in just a few minutes from the most trusted car rental brands from around the world. And keep increasing your tourism fun.
Cheap Cars Rental In Abu Dhabi
If you have come to visit Abu Dhabi and want to get a rental car to explore the beautiful places in UAE. But the problem is, you don't have that much budget, no need to worry about it because cheap cars are available for rent in Abu Dhabi. You can rent a car only at (14$ or 15$) per day as you can see that this is a cheap price. If you have more budget then you can rent a car according to your choice.
Your Safety Is More Important
Your safety is the priority for the rental cars management as it is the customer care service. That's why each vehicle is carefully checked before your use and after full confirmation of this vehicle, you will be able to drive it. It is 24 hours active services throughout the week and in case of any emergency, you can contact the head office.
There are different packages available for you if you want a car for one day only, you can hire it. Similarly, if you want to hire a car for a week or a month you will be facilitated according to your choice. You can Car Hire Abu Dhabi no matter you are a civilian or foreign.
Requirements To Hire A Car In Abu Dhabi
There are some basic requirements to hire a car from any agency in Abu Dhabi. You must need to meet all these requirements, otherwise, you will not be eligible to drive a rental car.
To drive a rental car in Abu Dhabi you must contain a full driving license because without a license you will not be on the list of good drivers. Your license should be 1 year old.
If you are not a civilian of the United Arab Emirates (UAE) then you need a valid passport of your country.
Apart from this, you must have at least 21 years old.
These are some requirements for rental cars. If you meet all of the above then you can drive the rental car itself. Enjoy your holidays with the best experience and visit here for Car Hire Abu Dhabi.
WHAT IS THE PROCEDURE FOR UAE EMBASSY VERIFICATION?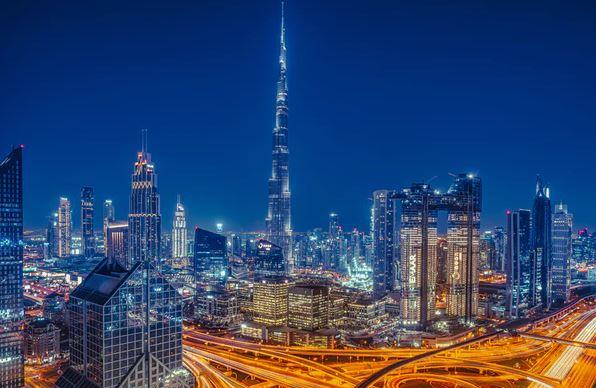 Attestation of documents binds them legally and acts as an authentic document that can serve as proof of originality. It can be leveraged for people to travel across different countries hassle-free. It is a part of the authorization process and demonstrates validity.
It is a stamped mark on the documents, verifying their identity, and is made in the presence of another person. Attestation documents are exceedingly imperative because the governments take them very seriously. Attestation services in Dubai proffer veritable proof and universal recognition.
To verify the authenticity of a document, it is essential to have a mark of some kind from a reliable source. Attestation services in Dubai help you to seize the purpose. Getting a visa depends on the verification process.
THE PROCESS
Several people migrate to the UAE in search of jobs with a higher payroll. Others might go to the UAE as a layover destination or for business dealings. It is essential to verify oneself to present genuineness and legitimacy. People from India and Pakistan have settled here in large numbers. The excerpts below will describe the process at length:
1) Regional level
The initial procedure commences at the regional level to authenticate the certificate. It is performed by the notary or the University from where the documents were issued under the specification or from the Chamber of commerce in case of more commercial certificates.
2) State government
Legitimizing the state documents is performed by three different organizations following the needs of the form. These departments are known as the State home department (SHD), Human Resource Department (HRD), and sub-divisional magistrate (SDM). SDM is autonomous of the state government; however, their attestation holds up on the state level.
3) MEA Stamp
The Ministry of external affairs is the final step in the attestation process. The home government passes the stamp on your documents. It is a centralized organization equipped to tackle foreign affairs concerns and appoints a minister every five years.
4) Embassy
Subsequently, the embassy takes over the reins. They examine the purpose of attestation and do a thorough sweep with it. It is the last step in attestation post the verification performed by the Ministry of affairs.
STEPS INVOLVED
While performing the verification procedure from the embassy for personal certificates, one must obtain a notary certificate from the local authorities. The Home department OR SDM authentication is imperative for private papers. Once this is through, the MEA proffers a stamp on the documents to continue the legalizing process by the embassy.
1) Notary
2) Home department certification or SDM
3) Ministry of external affairs authentication
4) Embassy
VERIFYING EDUCATIONAL DOCUMENTS
The nature of the document will determine the process of attestation. Educational papers entail a different series of steps. If they are issued in Maharashtra, then:
1) Notary attestation
2) Home department attestation
3) MEA stamp
4) Embassy attestation
Out of Maharashtra issued documents will:
1) Notary attestation
2) SDM Attestation
3) MEA stamp
4) Embassy attestation
CONCLUSION
Many people are invested in the UAE regarding their businesses. They might require a commercial attestation which is the proof of documents that legalize your business and presence in general. The process of verification can be daunting and lengthy. Reach out to a professional company that has been tackling this jargon for years. They might expedite the process effectively.
Hidden Moving Costs That You Must Be Aware of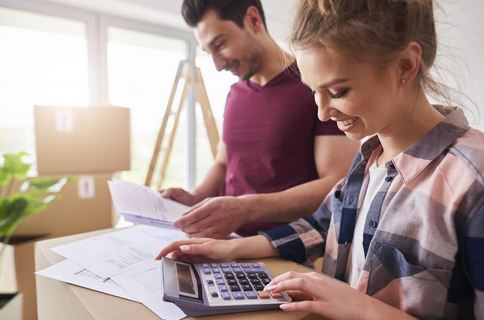 Mostly, when people start comparing a self-move to a move by a professional company, they often miss out on some hidden costs which they end up paying in the end. Also, when comparing a long list of different quotes from different companies, picking one out also becomes a tricky task. Every other company might offer you a different set of amenities and thus varied cost of moving. Choosing one out should surely be based on the basis that which company fulfills your personal requirements.
One of the most important aspects while moving out is planning the estimated costs of different services you will opt for. You should ensure that the estimates fit within your budget so that the whole process is conducted smoothly without any miscalculations. The estimated cost for moving can depend on a lot of factors like the time of relocation, the weight of your shipment, location of relocation, whether you are opting for packing and storage services or not.
Few examples of hidden costs are as here:
Insurance Coverage – One big and the deciding factor on which you should choose your moving company is Insurance or Liability coverage offered by them. A big chunk of the estimate offered to you might depend on the inclusion of these types of protection plans. These insurance covers are really necessary to opt for as there might be a lot of fragile stuff in your cargo that has a high chance of getting damaged during the freight.
It is a considerable hidden cost which you might end up ignoring.
Add-on Packages – Services that you might require for your upcoming move and are not included in the estimate can be availed through add-on. These charges can be an extra burden for you if you were thinking that they are already included in the quoted charges.
Few examples of common add-ons are.
♦ Packing – All the chores of packing like arranging boxes, tapes, cushioning, manpower are undertaken by the company. Even if handling packaging yourself, buying supplies like boxes, tapes etc. can be expensive.
♦ Assembling – Furniture being heavy is very difficult to handle so you can opt for company services that will handle all the assembly and disassembling of furniture. Also, they can help you with the reinstallation of appliances like TVs, Fridges, Ovens, Air Conditioners, etc. Rather than outsourcing small services, you could get it done through a single company.
♦ Storage – If you are having difficulty in moving all of your stuff into your new house due to a space crunch then you can get assisted with a storage facility that could be provided by the company.
♦ Carrying charges – If your new house is in a building which has a small elevator then paying for lifting the cargo to your flat can awful for you. These kind of charges are mostly not included and verifying the manpower required for work, you might be charged a big amount based on per hour work.
Weight and Distance Dependent – The estimate calculated in this case depends on the weight and distance covered of the shipment. This kind of estimate is also known as Non-Binding estimates. They are often offered by the companies when a visual survey of the cargo is not possible. Mostly these estimates are offered online where the client provides the company with some photos which only offer some basic idea.
The extra tariff on distance would be charged only if the shipment covers more distance than what was decided before. These non-binding estimates are most prone to being deferred if any discrepancy is found at the site. The discrepancy can only be in the form of weight and size of the cargo as the distance is most probably fixed in all cases.
Peak Season – Moving in during a peak season can cost you hell lot of extra money than you had estimated before. It is claimed that most people relocate between the months of April and September and during the holiday season. The months of June, July, and August can rightly be called the busiest months of the year and hence prices surge during that time. Avoid moving when the prices are surged and wait for the right time.
Stick to a Budget – It is often advised to chart out a to-do list and plan your budget accordingly and follow it religiously. Calculate and analyze the options available for everything so get yourself a better deal so as to avoid any hidden cost. Sign a proper deal with your service company according to your budget and always make sure to add a clause of no surge pricing so that the company doesn't dupes you during the process.
It is always recommended to be cautious while moving and be prepared so that you can avoid any hidden charge. Also, tipping the labors is also very important so they are also satisfied by the service they provide to you.