Top Free Program Management Courses Online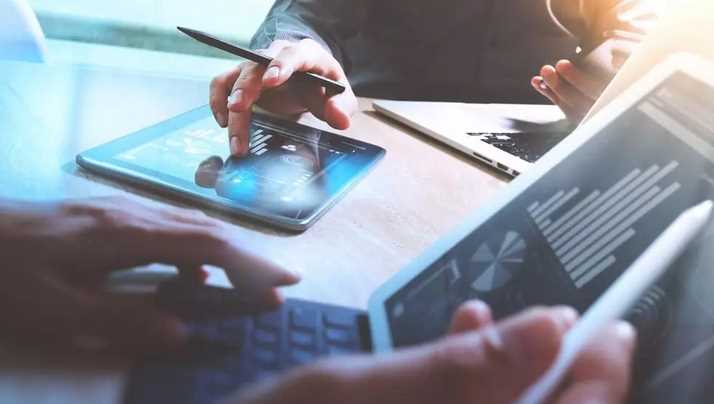 So, you are a Project Manager thinking about upgrading your career.
Do you wish to know the reasons for becoming a Program Manager?
#1 A massive 10.3% job growth is expected in the next five years in the field of Program Management.
#2 There are a huge number of job opportunities for program managers currently, across the globe.
#3 the most common median annual salary of a Program Manager is around USD 110k
After acquiring success in managing a project, you would like to think bigger and start managing more than one project. This can be done with a Program Management Certification in your resume that will validate your skills and knowledge in the domain.
What is a Program?
A Program is, according to PMI (Project Management Institute), ' a group of related projects managed in a coordinated manner to obtain benefits not available from managing them individually.'
It is the application and implementation of skills, knowledge, tools as well as techniques to fulfill the requirements of a program. According to research conducted by PMI, organizations that adopt mature program management are more likely to achieve success in their projects.
What does a Program Manager Do?
The primary tasks and duties of a Program Manager are:
To handle and manage the progress of the program on the daily basis, throughout its lifecycle
Definition of the methodology for managing the program
Plan the inclusive program and monitor its progress to ensure that the desired objectives are met across the various projects you are working with
Manage the issues and risks associated with the project or that arise while undergoing the processes of projects along with devising mitigation responses
Coordinate the projects that lie within the program and monitor their interdependencies
Supervise stakeholders involved in a program
Oversee the various resources across different projects in a program
Provide reports of the current status to the stakeholders and program sponsors
Becoming a Program Manager
Typically, a Program Manager has a sound knowledge background and excellent leadership skills in project management, and a proven record of building teams.
To become a Program Manager, you are required to fulfill the following criteria:
A bachelor's degree in economics or business management, or in the industry you wish to enter into as in computer science or engineering
Complete masters in business management or equivalent post-graduate qualification
An essential step is to pursue certification in project management from an accredited body such as Project Management Professional from PMI
Gain substantial work experience in project management across a variety of businesses
To earn the certification, the easiest way is to take up an online training course and get extensive training related to project management.
Top free Program Management Courses Online
PMP Basics by Simplilearn
This course, offered for free by Simplilearn, makes you go through the most popular methodologies in project management that help organizations in delivering successful projects.
The different concepts of project management covered in this course are project time, project planning, cost communication, and quality management. Also, you get to explore different tools and roles in project management.
This project management training includes 9 hours of self-paced video lessons and 90 days of access to this free course. Also, it awards you with a course completion certificate. The skills you gain by taking this course are:
Project Time Management
Project Planning
Communication Management
Cost Quality Management
Communication Management
Introduction to Project Management by edX
With this free course by edX, you will go through the practical ways of applying project management knowledge, skills, and techniques in real-life projects. Since project management is the most crucial skill required for becoming a Program Manager, this course ensures that you go through every aspect of project management thoroughly.
You will explore all the steps of project management extensively including planning, defining scope, scheduling, costing, and managing the project from initiation to successful closure.
The course is self-paced that allows you to progress at your own pace, and is free to take which can be upgraded by paying a nominal amount.
You will learn
Core knowledge and skills in project management
Crucial skills for project management
Complexity of projects
Project Management: The Basics for Success by Coursera
This course is specifically curated to teach you the elements of leadership and project management such that you can handle a handful of projects at a time. By taking this course, you will clearly understand the stages of a project cycle; the tools and techniques required for creating high-performance teams; the best practices required for planning and controlling projects in order to achieve favorable or desired outcomes; the role of leadership and teams in project management; the ways of monitoring and assessing project progress and related activities; and the ways of communicating the performance and status of a project to the stakeholders.
This free course has excellent user experience and is a part of a larger specialization that is taught by industry experts.
Become a Project Manager by LinkedIn Learning
There are many LinkedIn Premium members who are unaware of the courses that LinkedIn offers to these members for free. Even if you don't have a premium membership, you can still enjoy a free month trial.
By taking this free course in Project Management will make you earn a completion badge to display on your portfolio. This course has many topics of project management, including schedules, ethics, communications, risks, teams, and stakeholders.
This course trains you on the introductory to intermediate levels of project management and takes 17 hours to complete this course. It is taught by industry experts in the field of project management.
Other courses that are offered for free, that you can go with are:
Diploma in Project Management by Alison
Project Management Essentials Certification by Management and Strategy Institute
Project Management Templates Creation Course by Udemy
RITx's Project Management MicroMasters Program
Conclusion
It's good to become a Program Manager because you can handle more than one project at a time. To become a Program Manager you can take up a free course. Some of the best courses are shortlisted and mentioned above.
Enroll Now!!
5 Techniques That Work When Moulding Your Children Into Leaders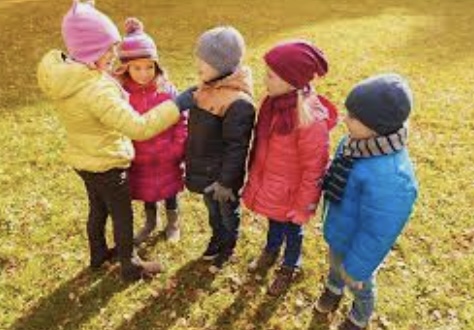 It is often said that children are the future. This is literally true as those who are currently in charge will need to be replaced. The real question is whether the children of today can do a better job than the current leaders.
One thing is certain, dealing with global economic crises, wars and tensions across the globe, and climate change is not going to be easy. It will be essential that the children today become great leaders. You can help to make this a possibility for your child.
Get them Into School
You need to find a good early learning centre, such as this preschool Valley Heights. Research shows that children who attend school early have a& much higher chance of success in life. This is because they are more accustomed to learning, socializing, and have a greater level of independence.
In short, starting them young means they will get the most possible from their education, setting them up for life.
Give Them Independence
There are plenty of times when you need to make decisions for your child as they are unaware of all the ramifications of each option. That's the nature of being a parent. However, you also need to be aware of when your child could make a decision and encourage them to do so.
Making their own decisions encourages independence and helps them to lead the way. It's a simple step but let them decide whenever possible.
Learn To Listen
We live in a hectic world and it can be hard to find the time to listen to others. But, you need to make time to listen to your children and encourage them to voice their opinions. You may find they have a great suggestion and you will be teaching them the importance of listening to others and using the information they offer.
That's a valuable skill for everyone in life, especially leaders.
Let them Fail
As a parent, you want to protect your child from all the dangers in the world. But, failing is an important part of life and your child needs to fail in order to learn and grow as an individual.
You have to learn to step back and let them fail. This allows them to grow into better people, all they have to do is look at what went wrong and why. They can then learn from this and that's what leaders do.
Responsibility
Children need to accept that they are responsible for their own actions. By encouraging them to make decisions and possibly fail, you're also creating an opportunity for them to take responsibility for anything that has gone wrong.
A leader that can accept responsibility will be more respected and more likely to improve, which makes them a valued addition to any environment.
There is no guarantee what your child will choose to do with their life. But, the above techniques will help them to be well-rounded individuals and great leaders, if they choose to be.
Why Churchill called one of his letters the most famous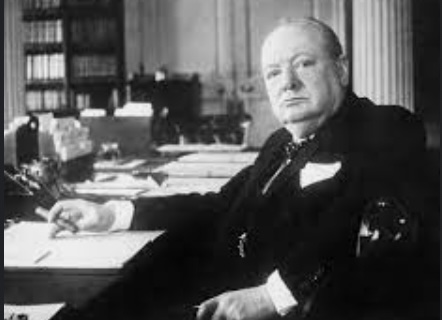 It seems like there are no end of anecdotes about Sir Winston Churchill. Most show what a complex but effective leader he was. He was gruff yet witty, loved cigars and liquor, was open and honest and didn't shy away from a verbal battle.
Before, during, and after he was PM – both times — Churchill made plenty of enemies, or at least detractors, yet also commanded a lot of loyalty. It's not disputed that he was one of the more effective wartime leaders in recent memory. Even though he was voted out before World War II wrapped up, he's remembered as the face of British stubbornness and resolution that later PMs haven't come close to achieving.
Plenty of inspirational addresses showed his oratorical abilities. But he was also effective at conveying his opinions and arguments on the page. There are several famous letters out there that demonstrate his writing abilities, his inner thoughts, concern for lost lives, anger at Nazis, his anger at resistant politicians, and his wishes for peace.
His correspondence in famous letters include messages to other leaders such as U.S. President Franklin Roosevelt and Russian's Josef Stalin.
From all of these letters with arguably high global stakes, it's hard to choose some that have more impact than others, but some historians have narrowed a few down.
One, in particular, was given this vital status by Churchill himself: on Dec. 7, 1940, he wrote a letter to Roosevelt seeking support from the U.S. in the war effort.
While America officially didn't enter the conflict until Dec. 7, 1941, Roosevelt worked with Churchill to find different forms of assistance that didn't involve sending troops. Many American leaders at the time advocated a position of isolationism, basically leaving Europe and Asia alone to fight their own battles. They further codified this position of neutrality in the late 1930s, making it a crime to provide material to nations at war.
Roosevelt and Churchill came up with a creative program called Lend Lease, which allowed him to give or sell defensive items to help Great Britain, China, and the Soviet Union.
The plan came together in the summer of 1941 and was narrowly approved by Congress. Though there were critics of this, there were advantages in not supplying American personnel as well as plenty of new revenue. By October 1941, $1 billion in aid was authorized to Great Britain.
Some creative arrangements were put together, including the use of certain British bases in the Caribbean and Bermuda for American military in exchange for a group of American-made Navy destroyers.
The Lend Lease program continued to be renewed even after the U.S. had entered the war. It provided revenue to help the American war effort plus material to help the country's allies.
But the roots of Lend Lease certainly began with Churchill humbly asking for help in one of his famous letters. It's never easy for anyone to seek assistance, let alone the leader of a country with such an illustrious history and heritage. Leaders are also encouraged to never to express any shred of weakness and always remain proud. This independent spirit is also an American value, which added to Great Britain having to remind the U.S. about the history between both countries too due to the U.S. originally being a British colony.
How Interior Design Course Will Help In Designing Interiors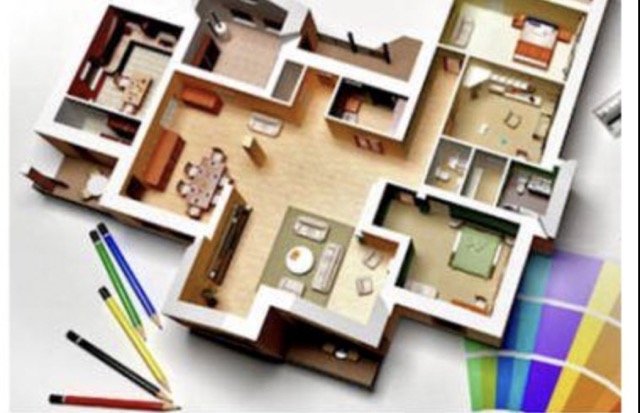 What is Interior Designing course?
Interior designing course is a professional specialization that is an amalgamation of scientific theories with artistic design concepts, aimed at visualizing, ideating, designing, and creating spectacular interior spaces, ensuring optimal utilization of spaces, enhanced functionality offering unique spellbinding experiences to people.
It involves comprehending the trends, socio cultural factors, customer preferences, construction techniques, varied architectural trends, available space, budgets, required functionality etc. Interior designing is not limited to residential buildings only, but also include designing of interiors for commercial properties including Industrial units, retail, Aircrafts, hospitals etc. Interior designing is multi-faceted for it includes selecting furniture, lighting fixtures, identifying materials, choosing right colours, technicians & vendors etc.
Interior Design course will facilitate in better designing of interiors in the following manner:
Better understanding. Better Solutions: Interior Design course equip the students with skills to come up with meaningful innovative concepts and convert them into built environment offering a sublime experience to the end users. The course offer students an understanding of human needs, behaviour, psychology etc. thereby enabling them to think critically, take creative risks and offer innovative yet practical solutions to customers.
Study of Colours:  One of the most mood-altering design elements is colours. Some colours are stimulating while others have a calming effect. Therefore, "Colour Psychology" makes for an interesting and most followed subject. Awareness about the power of colours enable in designing of apt ambience.
Space Management & Efficient Interiors: One of the main benefits of interior designing is to bring organisation and order such that you can maximise the available space. Furthermore, the course will facilitate in enhancing the functionality of space. Thus, the customer will benefit from aesthetics and efficiency besides the superior comfort amalgamated into the interiors.
Personal Style & Niche: Interior Design course will facilitate in identifying of area of specialization for you. Having a niche area will assist you in developing your personal style, position you in a different league and building your name in the industry.
Understanding of Fabric: Understanding of fabrics will assist you in offering of better solutions to the customers as per his requirements- varied use of upholstery, curtains etc. You can offer innovative solutions that will enhance the look of the interiors.
Virtual Designing: Interior Design course offers proficiency in computers and varied softwares like CAD, 3D etc. You will not only be able to design the concepts better and will also be able to explain it better to customer. You will be able to determine the efficacy of your designed interiors without going through the hassles of trial-and-error method. You will also be able to determine whether the design concept is satisfying the obligations or not and accordingly take corrective measures.
Use of sustainable material: The course equips students with an understanding of eco-friendly materials and techniques. This will not only help the environment but will also facilitate in creating healthy and safe space.
Creating a space for everyone: Designers not only help create personal spaces to suit individual members of the family, but also spaces to promote family time and togetherness. While designing, the designer must consider the comfort, taste and needs of each member of the family.
Register now for Interior Design Course and create a niche for yourself in the world of Interior Designing.