Top 6 Exterior Design Ideas for Your Store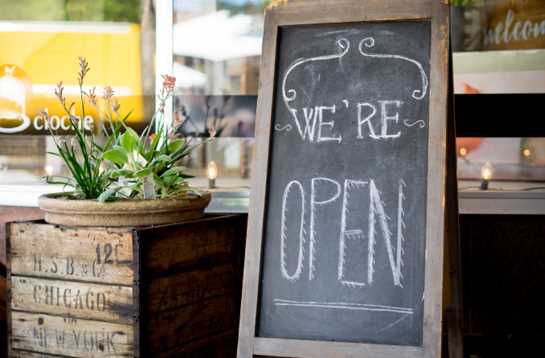 Is your storefront in need of some updates? Well, then you've come to the right place.
The exterior of a store needs to tell a compelling story to everyone that walks by. That way, customers will be drawn in no matter what you sell. And hint: a bit of paint and a few flowers go a long way!
Keep reading to learn 6 incredible exterior design ideas for your business.
Update the Sign 
Nobody wants to walk into a store with a broken sign above it. So if your store sign has a cracked letter or some failing neon, purchase a new one. For example, companies like MSK Sign Company will create any type of sign you want, so it fits your design vision.
And if your sign design looks a bit dated, give it an update before you get a new one!
Be Colorful 
If your storefront needs a new coat of paint, why not make it colorful? Bright colors like green, blue, or pink can especially draw people in.
But if your store is going for a more subdued look, bring in some contrast with color. Paint the storefront a clean white with a bold, black sign to make it pop.
Add a Window Display 
Window displays are a great way to showcase your products and catch people's attention. And don't be afraid to add interesting lights, colors, and patterns.
Just make sure the display is on message for your brand, has a specific theme, and isn't too cluttered.
Redo the Entrance 
The door is an important part of any exterior design.
If your door is all glass, take some time to clean it thoroughly. You can also put your logo and store hours on the glass for even more branding. And if the door is wooden, throw on a new coat of paint and update the hinges and doorknob if they're rusted.
Add Plants 
Adding plants is a great way to bring life and color to your storefront. This is especially helpful if your store is located in a city with lots of concrete.
Just make sure you get flowers or plants that will thrive in your environment. For example, if your storefront is shaded, buy plants that enjoy the shade.
Clean Up the Walkway  
Even if you have a beautiful storefront, it still won't look amazing if the walkway is messy. To fix this, clean up any dirt, graffiti, or holes in front of your store.
And if there's some staining that just won't go away, mask it by putting out some benches, tables, or a standing sign.
Did You Enjoy Those Exterior Design Ideas? 
These 6 exterior design ideas will take your business to the next level. Just update the look, add some pizzazz, and clean it up! And before you know it, you'll have brand new customers lining up at your door.
If you enjoyed this article on store design ideas, check out some of our business content!
How to Find Professional Packers and Movers in Your City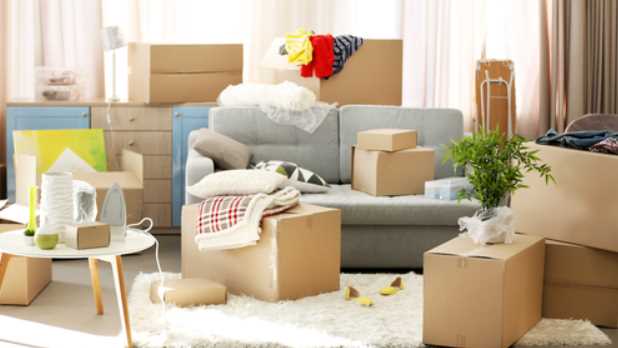 Moving from one place to another requires a lot of time and effort. We can understand that changing an established spot is a tough job. However, if you can get the best packers and movers for this job, you can get rid of huge pressure as they will carry out all the packing moving tasks with the necessary equipment and essential methods & techniques.
Nevertheless, it's important to do proper verification before you choose the best moving company for your needs amongst all the available options. Discussed below are some of the essential steps you must follow when looking for packers and movers in Ahmedabad, Surat, Kolkata, or any other city you may be residing in, and make sure they are fully capable to fulfil your requirements to the best extent.
#1 Remove all unwanted items
It is one of the most important things that you have to do. You have to be precise about how many objects you want to move. Make a list of the items that you don't need anymore. One of the best things that you can do is to opt for a garage sale. In this way, you cannot only get rid of your unwanted stuff, but you can also get some money from them. Apart from that, you can also give your items to charitable trusts to don't go in vain.
#2 Get advice from your friends and relatives
Another thing that you can do is to get advice from your friends or your relatives. They will help you find out the best packers and movers in your city. From your friends, you will get authentic reviews, and you can trust them. Make a list of companies referred by your closed that are well-known to provide moving and packing services.
#3 Check reviews and ratings
The first thing to do is check the ratings and reviews of the short-listed companies. In this way, you will get a brief idea of the organizations that provide packing and moving. To be precise, you will fathom the behavior, background, and nature of the company. Besides, don't forget to take a look at their history, experience, and credibility. We can understand that you may encounter some fake reviews but keep in mind that all the reviews are not fake.
#4 Request for a pre-move survey
Once the packers and movers visit your house to conduct a pre-move survey, you can get an idea of their capability. After the survey, they will provide you with the estimate, which is important to understand your budget. You can take your further steps depending on the survey. Ask them to give you the estimate written note before signing the final agreement. Make sure that they don't bring any hidden charges which may extend your specific budget.
#5 Check if the movers provide insurance
Choose an organization that is ready to provide you with insurance. It is an important step to take in case of intercity packing especially if you're moving aquarium or other fragile and expensive items like antiques, glass-items, and so on.
#6 Visit offices personally
Once you interact with them, it will be easier for you to understand their offers and services. Also, you can understand their psychology so that you can work according to that. Keep one thing in mind that a legit packer and mover will always have an office. If you cannot find the office of an organization, it is time to raise your concern regarding its legitimacy. Also, check whether they have their office in your new destination or not.
#7 Don't choose the cheapest one
Budget is an important factor to keep in mind when relocating. However, if you always opt for the lowest alternative, you may have to compromise with the quality of the service. Therefore, we would always suggest you look for the best one so that you don't have to raise any concern during the process of packing and moving. Sometimes, the lowest alternative can trick you and bring some hidden charges in front of you. Be aware of those dishonest packers and movers and choose your desired organization wisely.
In Conclusion
Another simple way to save time and directly hire pre-verified and well-known packers and movers in Kolkata or in any other city across India is to take references from a reputed online packers and movers directory like AssureShift.
AssureShift has partnered with moving companies after a thorough process of verification of their company documents & paperwork. They have a strong network of well-equipped and professional relocation companies across the country who have good amount of experience in the packing-moving and transport industry.
Their moving companies plan, organize and take complete responsibility of your move from disassembling, packing, loading, transporting, unloading, unpacking, reassembling, and rearranging your goods as per your requirement. They also offer on-time pick up and delivery services within the scheduled time.
5 Ideas for a Classic DIY Vinyl Record Player Cabinet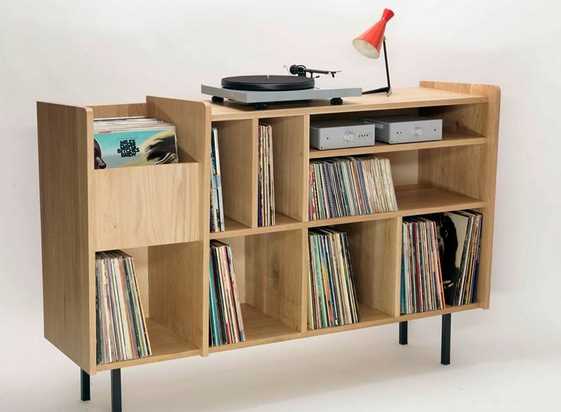 Vinyl Discs are ageless and priceless items, along with the timeless beauty that the music from it holds. There is no better way to compliment your vinyl interests than with a DIY cabinet.
While it's practical to purchase or commission crafted storage for your prized possessions, aficionados often argue that investment in effort and sentiments are essential. One item can never be the same craft again without sentimental value. Without further ado, here are five ideas for do-it-yourself vinyl cabinet projects.
Vinyl Stand with Dividers
The use of Vinyl Stand dates back to its single-purpose vinyl tables. However, these old-model tables only feature a flat surface on top of skinny legs. With the vinyl stand design, it corrects its predecessor's lack of integral and sound structure.
A Vinyl Stand is the classic of all record player storage. Unlike a turntable desk, cabinets encase the record player on rigid materials. This rigidity gives better protection rather than exposing it from all instances that can harm.
When crafting the stand, it's wise to include a reasonable amount of divided shelves and door cabinets. Note that shelves can still prove an exposed view of its content as well as ease of reach. On the other hand, door cabinets give an added layer of both labor and safekeeping of the record player, while the extra spaces would be perfect for accessories like the Shure replacement styli.
Credenza
Stands are lanky, and they tend to give an impression of being bulky, because of how it occupies vertical space.
Thus, another classic storage for record players is credenzas. These cabinets replaced Vinyl stands because of the capacity's efficiency. Credenzas are long cabinets with short table height by design. Users opt for these cabinets when they have a massive collection of records to store. Credenzas are also multi-purpose. Being a table, credenzas allow the placement of other objects and designs. They are also great for music paraphernalia like albums and other relevant collections.
Overall, they are suitable for storing vinyl materials. The neutral design gives credenzas the ability to blend in any room aesthetics without sacrificing its capacity and function.
Drawer Cabinet
Record players and vinyl records are slim and flat objects. These items are preferably better when stored flat side down. This is where drawer cabinets offer a slight modification on cabinet concepts. Drawers allow piling storage of vinyl records instead of making the discs lean on each other.
Crucial tips hint that storing horizontally can damage the discs because of stacking weight. But with a few discs, the applied weight on each other is virtually zero. As such, drawer cabinets are only recommended for a few premium collections.
Alternatively, for bulk vinyl records, a plausible option for storage is a vertical drawer slide cabinet. A rack could then fit in the drawer, which will then allow storing more discs.
Wall-Mounted
These concepts are among the most superficial notions for storing record players. The non-complex idea suits any starting DIY crafters, albeit laborious like any other craft.
Crafting can begin from just a sturdy wooden plank to represent a base ledge.
Vinyl fans can also give the floating storage some proper structure. With a rectangular casing, the ledge can turn into a shelf. Further, with an open-close mechanism like doors, the shelves become cabinets. Enough space also allows placement of vinyl racks that will, in turn, enable vinyl disc safekeeping as well.
One enormous advantage of wall-mounted designs over other cabinets is how it occupies zero floor area. It also accounts for a minimalistic outlook and will complement better if prized record collections are up there in the wall as well.
Tall Cabinets
Gigantic collections of vinyl records require a spacious storage to accommodate them. Tall cabinets embody extra, large towering storages, sometimes with a dividing shelf in the top half.
Music rooms and special-themed rooms can benefit mainly from the addition of these cabinets. Mini libraries, where bookshelves are typical, can also house an area of music sections. This storage may seem like an ambitious DIY project, but many vinyl lovers can go the extra mile for their records set.
How to Create Your First Wireframe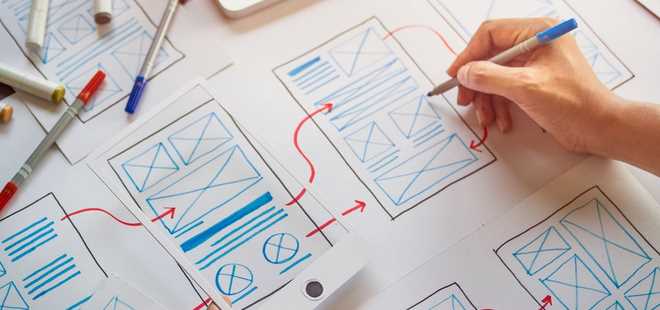 Wireframes are a powerful tool for developing an online app, website, or online application.
They can be made in various ways, but fundamentally, they are meant to communicate the overall structure and flow of the site with sketches that show each screen's placement on the page.
This article will discuss steps to follow to create your first wireframe.
Consider the User's Goals and Tasks
The first step is to identify the goals of the user. Use scenario-based thinking, which breaks down user needs into a story that shows how a user would complete tasks and be successful in achieving their goals.
This will help you to identify what each page should contain and how the pages connect. By identifying the user steps, you will understand what content needs to be included on each page and how it should appear.
Map out the Screens of Your Application Considering These Questions
How does your app work? What are the different features? Where will you have lists of information that users can scroll through?
How will you display content in a graphical way (charts, maps, photos, videos)? How will you allow users to interact with this content? How will you let them type information into forms (name and address, e-mail address, etc?
Select a Tool
You need to pick a wireframe tool that's relatively easy to understand and use so that it does not slow you down or distract you from the creative process.
Selecting a wireframe tool is important because it will be your main working environment, so choose one that allows easy creation of elements by dragging them around the workspace.
Set Up Your Canvas By Creating A Basic Wireframe For Each Page.
The canvas is where you will draw your wireframe. You can do this on the computer by creating a new document or page in your software program.
The canvas does not need to be large (just big enough to fit the entire page). A 4-by-6-inch canvas is a good size for primitive wireframes.
You can also use a whiteboard or paper if that works best for you, though these are less effective for communicating with the rest of the team.
Add More Pages and Content to Each Page as the Wireframes Are Completed
Once the first few wireframes are complete, you can start adding pages to them.
For example, you may add your homepage, a help page, an account settings page (that allows users to set up their user info), and an experienced guide for new users who want to learn more about your product or service (new features).
Share and Gather Feedback from Others on the Design
When sharing wireframes with co-workers, make sure you include the entire wireframe as you can share the canvas or other parts of the wireframe.
Make sure to add comments to the canvas for everyone to see. People will not know what a page is unless they have seen it complete.
The comments should include notes on where ideas came from and parts that may need to be changed (this will help shape the final design).
Conclusion
Wireframes allow you to communicate your design vision to those who are building the product. You can use a wireframe to validate design ideas and communicate where you want a particular feature or element to be on the page.
Wireframes ensure that everyone involved in building and designing your product knows what stage it is at, what features or pages are left to build, and what needs to be fixed or changed.