Top 5 Trading Software Programs for Businesses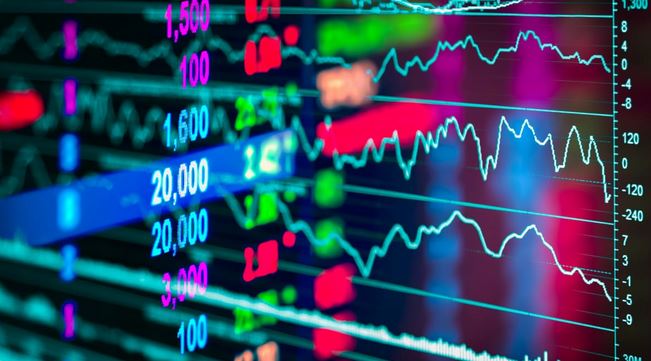 Have you thought about using trading software? If your company is looking to beat the trading market, you'll need some tools and strategies. You'll need to rely on premium research and low-cost strategy tools. And, of course, you'll need a trading platform.
Whether you're a longtime veteran or a first-time trader, this article will help you. Read on for the top five trading software programs for businesses like yours.
What Is Day Trading?
Day trading is a specific strategy where the trader buys and sells its stock as the trading day goes on. The primary goal of day trading is to end the trading session with a net profit after commissions are counted.
Day traders primarily trade from 9:30-10:30 AM EST and 3:30-4:00 PM EST. These times are when the price volatility is highest during the day's trading session.
What You Need to Look For in Trading Software
When looking for brokerage software, you'll need to pinpoint which software tools are most important to you. Below are some tools you'll want.
Stock Alerts – Gives you real-time strike prices with expiration dates
Streaming Time and Sales – Provides a detailed account of trading activity
Streaming TV – Live feed of stock prices and other stock activity
Direct Market Routing – Gives you lower transaction costs
Ladder Trading – An option where predetermined price levels are reached, finishing either high or low at the end of the day
Trade Hot Keys – Commands that choose actions with a simple touch of a button
Level 2 Quotes – Shows you a ranked list of the most desirable market participants and market makers
Backtesting – Lets you see the general viability of your trade strategy based on historical data
Depending on your strategy, some or all of these options may be necessary. Trading platforms like KJ trading systems will have these options.
The Top Five Trading Software Programs
These programs are ranked as the most popular and well-known trading software services. Most of these services have no account minimum and no trade fees.
Robinhood
Robinhood is a mobile app that lets you manage your financial market data and keep tabs on crypto investments.
You can access customized news, portfolio data, and real-time notifications on market activity and your assets.
Webull
Webull is an easy and intuitive platform. They provide you with complimentary real-time market data, analyst ratings, and other financial news.
You'll have access to one-click trade functions, ladder trading, reversal of position, and cancellations on orders.
TD Ameritrade
TD Ameritrade is a great tool for active traders or long-term investing. This software provides you with software support and analysis of trade activity.
TD Ameritrade also offers mobile trading, desktop trading, and basic web trading.
Fidelity Investments (Active Trader Pro)
This software offers many options. You'll be able to control your portfolio, cash management, and trading insights.
You'll receive real-time alerts, so you know when stock is high or low. With their Trade Armor option, you'll be able to define entry and exit strategies, so you know if there is risk compared to reward.
E-Trade
E-Trade is one of the most well-known and oldest trading software in the game. When opening an account with E-Trade, you'll get a full set of investment tools to make trading easy.
You'll also receive access to the Our Thoughts on the Market podcast, which brings you extra analysis of the market's shape.
Which One Is Best For You?
That decision will be up to you. Check out each one of these on the list and determine for yourself which one is most intuitive and easy for you. The more features, the higher the price.
If you can live without the extra bells and whistles, you'll hold on to what you need and save money on trading software that fits you. Did this article help you? If so, check out our other articles on our site.
Surprisingly Nice Mac Functions for Daily Use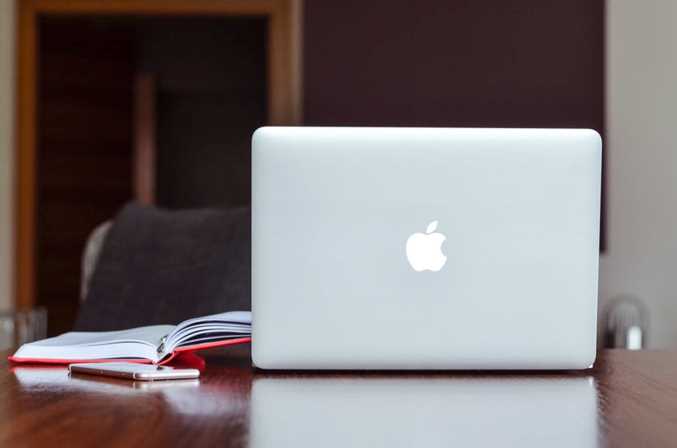 Did you know that in the third fiscal quarter of 2021, Apple made a whopping $8.8 billion on Mac sales alone? That's a significant increase from its $6.5 billion Mac earnings from the same quarter of last year.
All that shows how more and more people are choosing to live the Mac life. Apple's computers, after all, boast some of the niftiest technological advancements. Best of all, many of these convenient features are perfect for daily use.
To that end, we created this guide listing some of the best Mac functions you should take advantage of every day. Read on so that you can make the most out of your sleek, user-friendly Apple computer.
Nifty Dictionary
Were you aware that there are over one million distinct English words? Or that every day, people from all over the world create about 15 new words?
That's a lot to learn, but the good news is that your Mac's Dictionary app can help.
The Dictionary App is the built-in dictionary that comes with all Apple Mac computers. Like every other dictionary, it's a collection of words and their definitions. In addition, it contains descriptions of phrases and even entire Wikipedia articles.
What's more, you can access Dictionary whether you're offline or online. You can also add other Dictionary sources, even those in different languages.
You can find the Dictionary app in Launchpad, but you can open it via Spotlight, too.
Search With Spotlight
Speaking of Spotlight, it's the search software built into all Apple macOS and iOS devices. It indexes all items and files on the system, allowing users to locate them quickly with a search bar. Moreover, you can use it to look up basic word definitions and even basic math.
There are two ways to access Spotlight: one is via the menu bar, and the other is by using Mac keyboard shortcuts.
Spotlight appears as a magnifying glass icon on the menu bar; the field is at the very top of your screen. Clicking on that icon should bring up the Spotlight Search bar. If it's not there, you can add it via your Dock & Menu Bar preferences.
You can also access Spotlight anytime by pressing the command (⌘) and spacebar keys. Once the search bar is up, you can look for apps, calendars, contacts, documents, and other files on your Mac. If you have Siri Suggestions enabled, it can even give you the latest weather events, sports, and news.
Get Flight Updates Straight From Mac Messages
If you're looking for information on how to track a flight Mac Messages has you covered. That's because your Apple computer's messaging app comes with a built-in flight monitor. It's an interactive map that provides current status details on airline flights.
You need to have received a message containing the airline name and flight number, though. So long as you have this, you can open the interactive flight tracking app straight from the Messages app. Just click or Force Touch the flight information, and the Flight Tracker window should pop up.
Locate Your Other Apple and Non-Apple Devices
In one survey, 33% of respondents said they lose or misplace their phones at least once a week. More than one in four also admitted to losing or misplacing their cars and keys at least once a week.
If you tend to be like those folks, it's best to start using the Find My app on your Mac. With this, you can locate your other Apple devices, such as your iPhone, iPad, iPod, Apple Watch, or AirPods.
What's more, Apple gave this technology a few updates, so it now works with third-party brands. These include Belkin and its earbuds, as well as Chipolo and its item tracker. So, if you have the Chipolo tracker, you can also find your keys attached to this product.
To enable Find My on your Mac, turn on your computer's Location Services and activate the Find My app there. You can then set up the app via iCloud under System Preferences. From there, you can launch Find My using Launchpad to add your other devices to the list.
By the way, if you're family and friends use iPhones, too, you can also track them using Find My.
Share Files Across Your Apple Devices
Aside from the Find My app, another iCloud service you can use daily on your Mac is Drive. With Drive, you can share documents, files, and folders across your other Apple devices. You can even share Calendars, Numbers, Pages, and Keynote files.
All changes you make to the shared data would then reflect on the rest of your synced devices.
For example, suppose you create a new note using your iPhone's or iPad's Note app. If you've enabled iCloud Drive on these devices, then you can access all your notes via your Mac's Note app. The same goes for photos and videos you edit on your iOS device's Photos app.
Make and Take Video Calls on Desktop
The video calling and conferencing market is at an all-time low, spiking by an estimated 110.3% in 2020. There are dozens of these third-party apps you can download to your Mac, but it also has one built-in: FaceTime.
If you enable FaceTime on your Mac, you can make video calls to other macOS and iOS users using your computer. If someone wants to FaceTime with you and calls your iPhone or iPad, you can also take the call using your Mac. This is super helpful if you want to talk with the other person (or people) for a while but don't want to tire your hands out.
Take Advantage of These Nifty Mac Functions for Daily Use
As you can see, there are loads of Mac features and services perfect for regular or even daily use. Some of the best ones are under iCloud, so make sure this is one of the first apps you enable on your Mac. Lastly, don't forget to put Spotlight to good use, as this can make your search tasks far simpler and faster.
Looking for even more useful technology or even health and lifestyle hacks? Browse our up-to-date categories for other informative guides like this then!
Credit Card Protection and Credit Safety Tips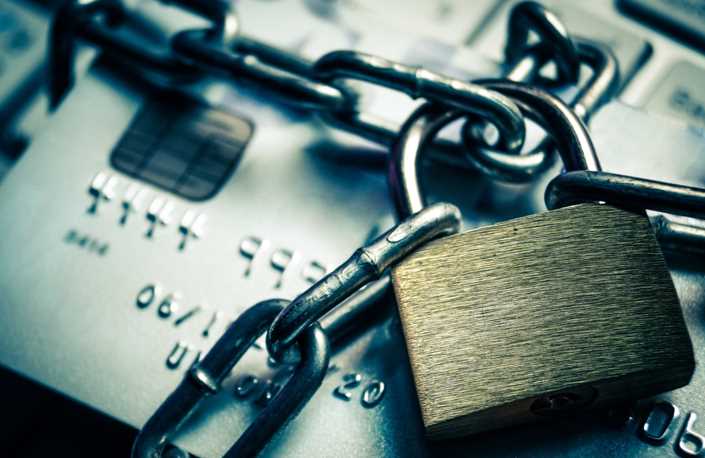 Having your credit card information stolen is one of the scariest possibilities out there. If you don't have any backup bank accounts or savings to speak of, your credit card holds the key to most of your money.
This is the case for a lot of individuals. It's important to work on your credit safety to ensure that this information is kept in your hands alone. We're going to look over a few credit card safety tips that you can use to prevent identity theft.
Let's get started.
Key Tips for Credit Safety
The first thing you should do is consult with your bank about any security features that they offer. You can typically turn them on or off, and they might not activate them unless you tell them to do so. Most banks offer consumer protection options, so be sure to take advantage of them.
On the physical card itself, make sure that you sign the back of it as soon as possible. This is the first line of defense as it gives you some mark of personal ownership if the card gets into someone else's possession.
Your bank might also be able to notify you any time there's a kind of suspicious activity on your card. Make sure that those notifications are turned on and you get alerted whenever they occur.
Beyond that, make sure that you set up your bank account information with strong passwords that wouldn't be easily guessed. Ensure that they're not duplicate passwords or pins of any kind.
Even if you've had luck using the same passwords and pin numbers throughout all of your other logins, make sure that your bank account information is distinct from your other information.
Write it down on a piece of paper and keep it in a safe place in case you forget it.
Online Shopping Safety
A big trouble area for a lot of people is online shopping. We input our card information to shady sites and hope that nothing will happen. It's something that we all do, especially if we're trying to get great deals or find products for as cheap as possible.
If you can, though, do your best to only use reputable sites. If you can stick to sites that are used by massive numbers of people, you'll reduce the chance that you're being scammed.
Further, try to keep your payment information stored on as few websites as possible. You should be safe storing that information on websites like Amazon, but smaller sites don't need to know your information.
If you want to maintain a sense of ease, you can store your card information on your iCloud or Google account and it will populate into areas where payment is needed.
That way, you can add your card information with a single click and you don't have to worry about that information being stolen from unprotected sites.
Security Breaches
It isn't always that you're getting scammed by a website that you're shopping on. More often, sites with little or no security get hacked and the information from users on those sites is harvested.
This can happen to massive websites just as well as it can happen to the little guys. So, it's important to try and keep as little information on these sites as you can. If you have password and login information, make sure that you don't have the same passwords that you use on other websites.
In particular, don't share the same password on insecure sites as you do on your bank online bank account.
Modern bank accounts will often notify you if your information has been involved in a security breach. Further, your phone might have all of that login information stored within it. When you have your login information stored in the iCloud, for example, you will be notified when a site you use has been breached.
In that case, don't wait to change that information. Once you get that notification, it's important to go ahead and change your password and on those sites right away.
Monitor Your Accounts
It's also possible that someone has your account information and is using it in small increments. One strategy that scammers use is to gather the card information and use it little by little to set the precedent for your account.
That way, the transactions might not come up as suspicious to the banks.In any case, though, these transactions will be visible on your account statements.
If you're still using paper statements only, make sure that you set up an online account and get access to your account information online. When you have an online account set up, you can look at all of your transactions as they occur.
Further, you can get notifications whenever your card is used so that you're aware of everything that happens in real-time. This is one of the best ways to make sure that you're not receiving any false charges on your card.
When you do notice a charge that wasn't your doing, make sure to call the bank, alert them of the specific transaction, and have the card turned off so that you can get a new one.
Stay on the Safe Side
There's no harm in being overprotective of your information. If you suspect that there's suspicious activity on your account, don't hesitate to call your bank or have your card turned off.
There's no harm in doing this. The harm comes when you're actually hacked and someone takes your information. It's best to trust your gut and be more suspicious than you have to.
All that will happen in that case is that you cancel your card without reason and get a new one a few days later. The worst thing that could happen is that someone gets your personal information and lays waste to your credit and your bank account.
Want to Learn More About Identity Theft?
Hopefully, our look at credit safety was helpful to you. The ideas above should be a good foundation for safe practices when it comes to protecting yourself online.
There's a lot more to learn, though. We're here to help. Explore our site for more insight into credit protection, online shopping safety, credit safety, and more.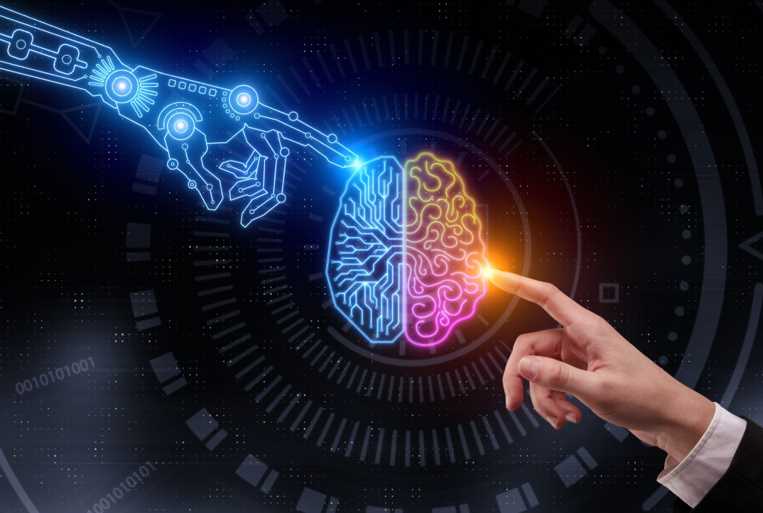 Australian Iphone Developer and AI are almost running together hand in hand. There is a great deal of consensus that AI is far more important than electricity itself. AI will change how humanity functions as a whole. Many in Iphone App Development are aware that AI offers a huge potent benefit to the target audience that it is changing even how Apps function. For instance, AI is used in Apps to gather usage statistics and how it can be developed better to offer an ideal user experience. As we all know, Apps are widespread today, and are part and parcel of our day-to-day lives.
AI Is The Future
AI has also helped in the curation of Jobs. This has only served to provide the right list via a filtering process. This is known as the use of a recommender engine. The latter can be found in Apps like Netflix, Amazon and Uber. Yet this is not all. AI is also used in healthcare where technology is used in the discovery and identification of disease. There is also the use of virtual nursing assistants who do the whole process of monitoring the patient. Data is analyzed to help create a more personalized experience.
Other areas where AI is of use is in the transportation industry. While autonomous cars are present, Uber and Lyft are just two apps that use AI to help with a better travelling experience. Also, take the field of education where textbooks are digitized and virtual tutors can assist human instructors. The potential for AI to change how we work, function and live knows no boundaries. It is a matter of observing the present changes that will lead to a more tech-oriented future.
So we know that AI will be an important development in future. But we also know that it could potentially disrupt a lot of industries and lead to a lack of jobs. But what actually happens is that humans will need to change the way they work or even learn new and useful skills so that they don't become redundant. This is the only impending doom and gloom visual that beckons from the future. Still for all, careers will evolve and what we will see happening is AI and humans working in tandem for society as a whole.
Conclusion
As shown, the AI revolution is sure to be as ever-present as electricity today. With so much data being present, there is no option but to let AI help us with all the number crunching that needs to be done. Not only has AI made its way into areas like journalism, banking, manufacturing and healthcare, but it has also served to make our daily life so much easier. Consider AI as a superintelligent entity that is sure to (at some point) do far better than us humans as well. The world (as of now) is running on a whole series of algorithms, and it is these advances that will serve us better in future.