Top 5 Indian Summer Vacation Spots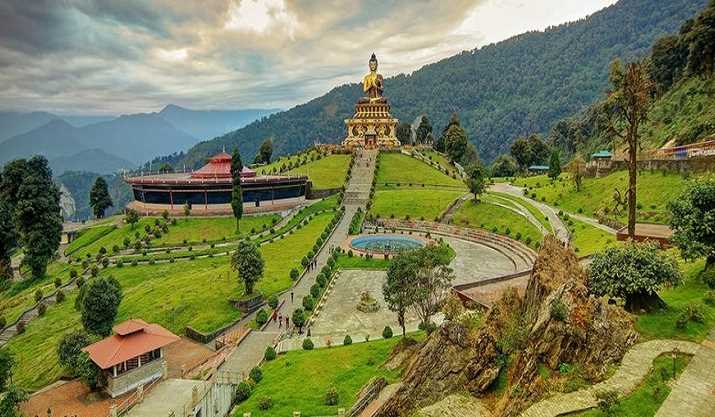 It is already summer, and the heat is making it a sweaty mess. You can now plan your memorable vacation to some of the most popular summer destinations. Many idyllic spots for summer vacation in India include Manali, Shimla and Kashmir.
Indian summer starts in April and ends in June. It is a great time of year to travel to cooler areas. Many summer holidays include a visit to the hills, but there are plenty of beaches you can explore. It is worth traveling to India with your family and friends.
Enjoy the stunning weather, engaging sights and thousands of other activities to escape the city's heat and hustle. These are some of the best summer vacation spots India has to offer.
Shimla's Wonders
Shimla is a top summer getaway spot that's worth mentioning.Shimla is a great holiday spot for nearly all travellers.Tourists from all parts of the world love Shimla's beautiful views and warm climate. Summer vacations in India are made possible by the wonders of Shimla. You can experience an adrenaline rush river rafting at Tattapani or trekking along the breath-taking hilltop roads.
Heavens of Kashmir
While some places are more suitable for travel than others, there are still many great destinations that are worth exploring.You will never forget Kashmir's natural beauty and raw beauty. Kashmir is the perfect place to spend summer vacations in nature. The summers are a wonderful time to visit. There are many options for a shikara ride or houseboat ride, as well as Kashmiri cuisine. Jammu is also a great place to visit while you are in Kashmir trip, where you can try paragliding or trekking among the trees.
Beauty of Manali
Manali is a popular destination for summer vacation due to its beautiful scenery, adventure and calm climate. Manali is located in Himachal Pradesh and offers a relaxing vacation experience. Every year, millions of tourists visit Manali to take in the breath-taking scenery, high-rise trees and friendly people. You can enjoy the beautiful scenery and take part in river rafting or paragliding. Two days can be saved for a quick trip up to Kullu and other tourist destinations when visiting Manali. You will have a wonderful picnic in the orchards.
The Exotic Andaman Islands & The Nicobar Islands
If you're looking for water in the heat of summer, Andaman is the right place.The beautiful beaches of Andaman will make you reconsider summer vacations. The popular tourist island of Andaman is known for its stunning sandy beaches, turquoise waters, and tropical rainforest. You can explore the many historical sites. This is a popular spot for water sports enthusiasts. You will have a memorable summer vacation if you participate in bird watching in the rainforests or visit Barren Island to view the beauty of India's only active volcano.
Exquisite Munnar
Another popular summer destination is Kerala, also known by God's Own Country.Munnar is well-known for its stunning scenery and mild weather. It is located on the Western Ghats peaks, and is a great spot to escape hot summers. It is known for its beautiful scenery, extensive tea plantations, exotic flora fauna, and stunning scenery. You will be drawn to the pleasant climate, the aromatic spices, and the natural beauty of the region. Discover what else Munnar has to offer. Explore the Kundala Lake and Elephant Lakes, or trek to the breath-taking Anamudi Peak.
5 of the Best RV Destinations to Visit in 2022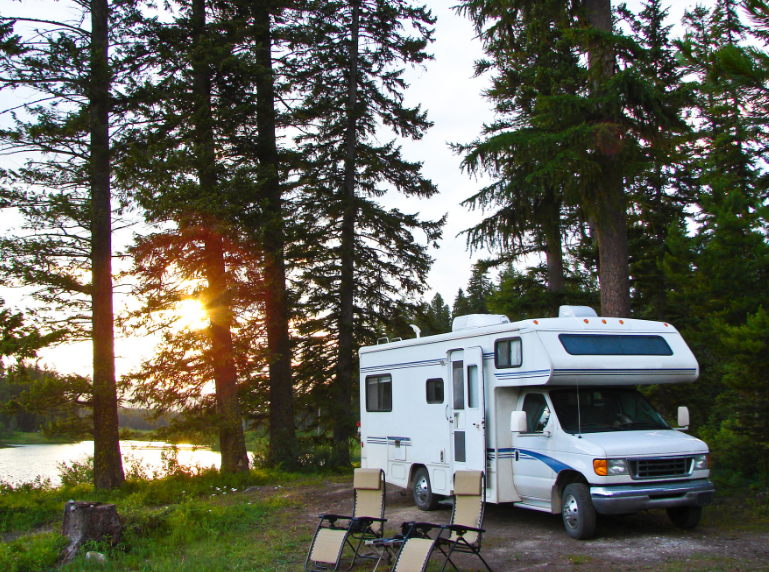 In the United States, over 11.2 million households own an RV, and that number continues to increase during the pandemic since RVs allow families to spend more time outdoors.
Are you planning a road trip or vacation in your RV in 2022? If so, you'll want to keep reading this post as we share some of the best RV destinations of the year!
1. Hocking Hills, Ohio
Hocking Hills is the perfect destination if you like hiking, as there are seven trails to explore. Here, you can enjoy flowering fields in the spring, green hills in the summer, or the changing leaves of autumn. In addition, ranger-guided parks can help even the less experienced hiker get the most out of the park.
Moreover, the state park has electric campsites, but you can stay offsite in one of the many nearby campgrounds if these are full.
2. Bryce Canyon National Park, Utah
If you're tired of beach vacations, why not head to the dessert in Bryce Canyon? There's still plenty of sand and outdoor activities to enjoy, such as horseback riding, rock climbing, and hiking. And, you can sit around the campfire with your loved ones, the perfect opportunity to reconnect and get away from the worries of everyday life.
There are plenty of nearby campsites, so you won't have to worry about finding a place to stay!
3. Chincoteague Island, Virginia
Chincoteague is famous for its wild horses, which swim across the channels in the spring. While this event attracts quite the crowd, it's sleepy the rest of the year. So, if you live in the northeast, it's the perfect place to enjoy pristine beaches without traveling too far from home.
4. Route 66
One of the most popular road trip destinations in the United States isn't a single destination, but rather a road! Route 66 runs from Chicago to Santa Monica, with some pretty great attractions along the way. It's the perfect road trip for RV owners!
5. Bourbon Trail, Kentucky
Do you love bourbon? If so, you won't want to miss the Bourbon Trail in Kentucky, made up of over a dozen distilleries. You can visit each location at a different time to break up the route into several days or take a guided shuttle tour.
We recommend staying near Louisville since this is the start of the route. And, there are plenty of campsites in this area. Of course, if you don't have an RV yet, we recommend checking out travel trailers for sale before planning your trip.
Choose the Best RV Destinations for Your Vacation
No matter what sights you want to see, your RV is the perfect vehicle to get you there! Of course, the hardest part is choosing the best RV destinations! But, after reading this post, you can narrow down your selection and start your trip planning.
If you would like more RV living inspiration and travel advice, be sure to check out more of our related content! You'll find more posts that make vacation planning a breeze!
Sick on Vacation? Here's What You Can Do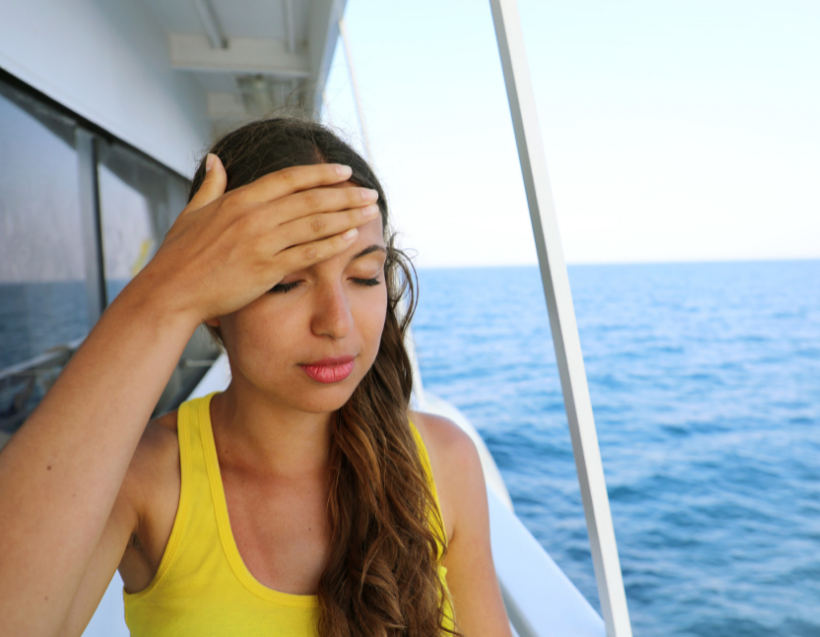 You've been planning this getaway for months. You can't contain your excitement as you ride a plane to your destination. A few hours after arriving at your hotel, the sneezing begins.
The next day, you're so congested that your chest hurts, and you can barely breathe. The dread sets in as you realize that you're sick on vacation.
How are you supposed to enjoy the beautiful beaches and 5-star restaurants now? Don't start panicking yet. As long as you follow the proper procedures, you'll be able to bounce back from this cold fast.
If normal house cures don't work, you can get an out-of-state prescription or visit your doctor via telehealth. Check out this guide to learn more.
Prepare Ahead of Time
The best way to tackle your cold symptoms is to prepare for them ahead of time. Don't leave home without packing an emergency kit.
Instead of navigating through stores and pharmacies that are unfamiliar to you, bring along a few over-the-counter medications. It's way less of a pain than trying to hunt around town for them when you're feeling sick.
On top of packing a small pharmacy, you should also bring hot tea. It's the perfect thing for easing a sore throat. Cough drops are a dream come true as well.
Don't Panic
The worst thing that you can do when your symptoms begin is to panic. The added stress is only going to exacerbate your illness and make you feel worse.
Take a minute to calm yourself down, and stop running through the worst-case scenarios in your head. If you want to bounce back from your cold fast and enjoy as much of your vacation as possible, you're going to need the rest.
Keep Your Insurance Handy
If you need to see a doctor on vacation, you better have your insurance card handy. It's one of those things that you should carry with you where ever you go.
Without it, you won't be able to get seen at an emergency clinic. If you would feel more comfortable talking to your family doctor, that's a possibility. See if they will schedule a telehealth appointment with you.
If you're out of state and away from a pharmacy, you can get an online prescription at quickrxrefill.com.
Get Some Rest and Nourish Your Body
Again, you can't get better without rest. Your body needs sleep in order to repair itself. We know that's easier said than done when you can't breathe through your nose, but you need to try.
Another important piece of advice to take to heart is to feed your cold. One common sick symptom is a lack of appetite, but you still need to eat something.
You won't be able to get better without the proper nourishment. Even if it's only a can of chicken soup that you got from the nearest grocery store, that's still better than nothing.
Beware of Others
One of the first things that you need to do when you start showing sick symptoms is to let everyone who's on vacation with you know. You don't want to ruin their good time by spreading your germs around.
If at all possible, self-quarantine until you begin to feel better. If you need sick day supplies and you're vacationing with another person, see if they will go to the store for you.
Drink Plenty of Fluids
When you go to a doctor about a cold, the number one thing that they're going to tell you is to drink plenty of fluids. Considering your body is mostly comprised of water, you should take them up on this advice.
It's good practice to drink 8 cups of water a day when you're not sick. It's not a bad idea to go over this amount when you're not feeling well.
If you don't like the taste of water, or you get tired of drinking it, you can switch up to Gatorade or Pedialyte. Both are great options for replenishing your electrolytes.
Practice Good Hygiene
Practicing good hygiene is sort of like drinking water. You should always do it, but it's even more important to do so when you're sick. Taking frequent showers will wash those nasty germs down the drain, and the heat may break up some of your congestion.
Wash your hands on a normal basis or keep hand sanitizer at the ready. If you need to sneeze, use your elbow or tissue paper. The idea is to not spread your germs around the hotel room.
When you touch surfaces, go behind yourself with a Clorox wipe. It's better to be safe than sorry.
Enjoy Some Alternate Activities
Just because you can't hit the beach or do a lot of the other activities that you had planned doesn't mean that you have to miss out on a relaxing vacation. All it means is that you'll have to embrace a few alternate activities until you begin to feel better.
Make yourself a bowl of chicken soup and cuddle up with a series on Netflix. Read a book that you've been meaning to finish. The ocean will still be there when your stuffy nose stops.
Don't Let Being Sick on Vacation Ruin Your Good Time
Getting sick on vacation is a worst-case scenario, but it doesn't have to be the end of the world. As long as you follow the steps provided, you should start feeling better before your getaway ends.
In the meantime, get some rest and enjoy a TV series. Relaxation is still relaxation. For more wellness tips that will keep the doctor away, visit the Health section of our blog.
How To Choose the Best Chinese Restaurant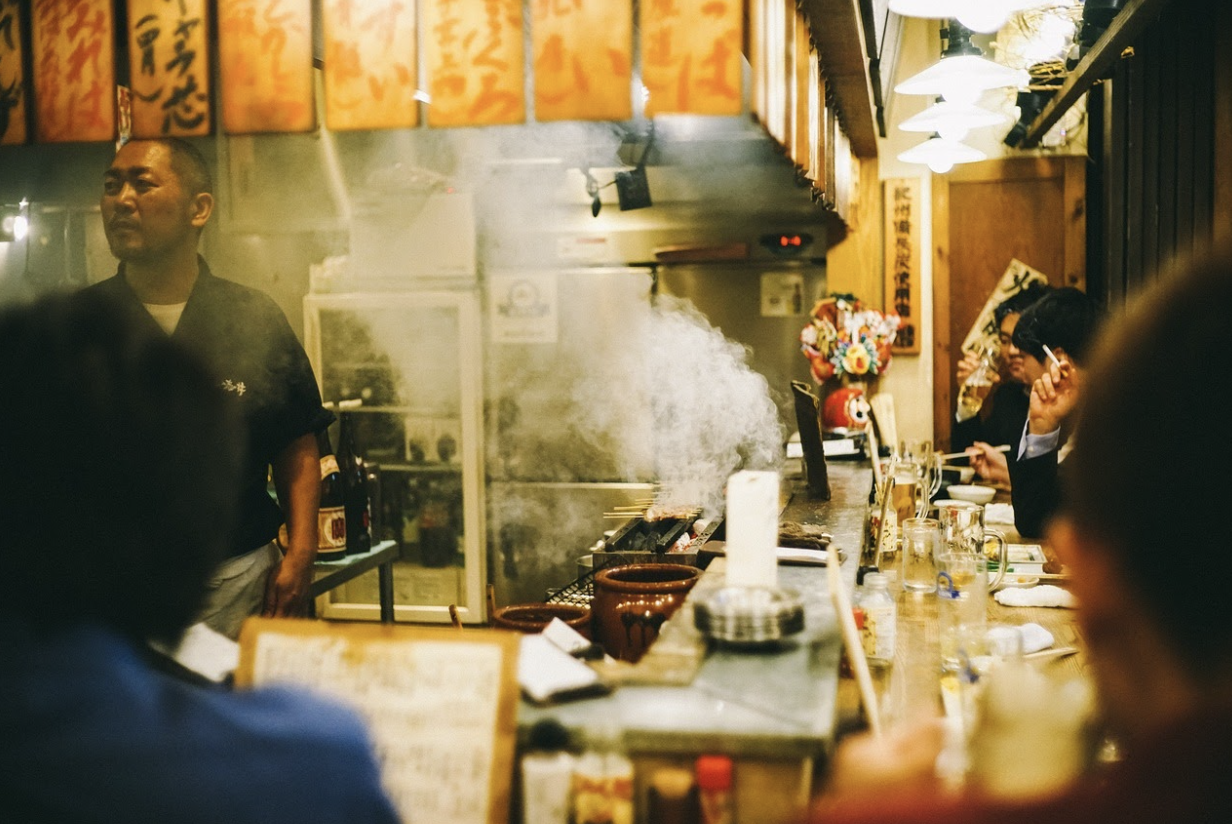 Dining out at a Chinese restaurant has long been a favourite among many Australians. It seems like Chinese restaurants have always been around in everyone's neighbourhood, long before the delicious foods of other cultures became popular and more abundant.
With so many dining options available to Aussies these days and the proliferation of Chinese restaurants around the country, how do you go about choosing the best Chinese restaurant for your dining experience?
Let's look at some tips and what to be mindful of when looking for the best Chinese restaurant in your neighbourhood.
Is the Restaurant Easy To Get To?
Location and accessibility are even more important if you don't happen to have your own transport but even if you do, is the restaurant in a location that's easy to get to? If you're relying on public transport, such as a bus or a train, do they stop close by?
Unless the Chinese restaurant is truly remarkable, you won't want to be travelling far and wide to get there.
What Are the Different Types of Chinese Restaurant?
You might fancy a certain type of Chinese cuisine that is based on traditional dishes in various locations throughout China, such as a Shanghai Chinese Restaurant, for example.
Essentially, there are 4 great traditional styles of Chinese cuisine and they herald from the west, north, south and east of the country. From these 4 main styles, others styles have emerged, culminating in a lot of variety to choose from. Cantonese is one such example that has always proven to be popular.
Is the Food Healthy?
At various times over the years, Chinese food has sometimes gotten a bad rap for not being healthy. However, this could be applied to food from any nation. There are healthy options and then there will be options that some would consider less healthy.
The best way to determine how healthy the food is going to be is to take a look at the menu for the restaurant in question, whether you visit in person or you can view the menu online on the restaurant's website. See if you can view pictures of the dishes and search for the main ingredients in each dish.
If you're unsure, search online and see if anyone has anything to say about the restaurant and the quality of the food.
Does the Menu Offer Lots of Variety?
A lot of Chinese restaurants, unless they are very exclusive to a specific type of Chinese cuisine, will offer up fairly extensive menus. This can be a great thing when dining out with a group of people, as the more choices there are, the more possibility that everyone's tastes will be catered for.
Once again, see if you can view the menu on the internet and take note of the variety of starters, main courses and desserts that are on offer. Do they have vegetarian options or gluten-free dishes?
You may want to drink some alcohol with your meal, so check whether the restaurant is licensed, allows BYO or is a non-drinking establishment.
Is There a Children's Menu?
If you have kids or you're taking some people out to dinner to a Chinese restaurant and they do have little ones, check that there is a specific children's menu available, or at least food on the menu that you know kids usually like to eat. It could be things like fish and chips, chicken nuggets, burgers, spaghetti or mac and cheese as examples. Try and encourage the kids to eat some traditional Chinese cuisine though, even if there is a typical children's menu available. Kids should always be encouraged to try new food from different cultures and Chinese is bound to become a favourite.
Finding a Chinese Restaurant Near You
It shouldn't prove to be too difficult to find a good Chinese restaurant near you. Just go online and search for your area. Using Lidcombe in the following example, search for:
Asian restaurant Lidcombe

Best Chinese restaurants in Lidcombe

And so on…
The Takeaway
Chinese restaurants are everywhere. Some are better than others and some offer cuisine from different parts of China. Just follow the tips in this article and you're sure to find one that's just right for you.