Tips to get fit for summer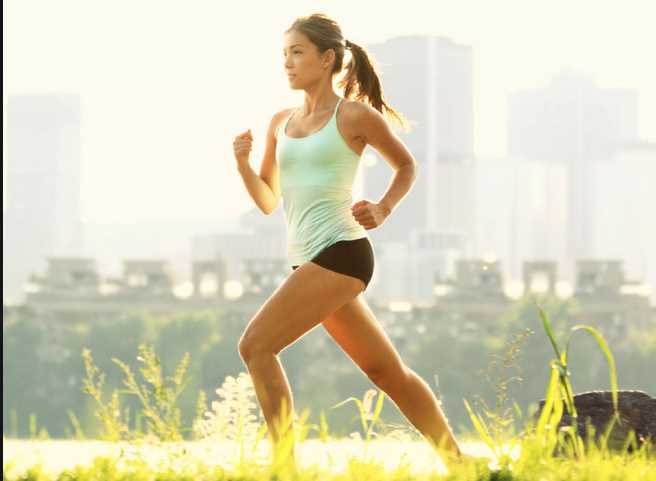 Even if you are not into sports, you will always be looking to get a hot bod in time for summer!
How many times you have put a goal to be in shape for summer. Probably tens of times. Still, you did not make any effort to achieve this goal. Well, that is why we will be giving you some ways to follow to be ready for the beach season!
Keep an eye on the timing
It is good to consume a certain about of calories before starting your workout. You can take a meal with high carbohydrates and a good amount of protein, or consume Dymatize Iso 100 with a delicious fruit 60 minutes before starting the workout.
Fall in love with water!
To make sure he/ she keeps adequate hydration, a trainee should usually drink, every day, approximately 0.7 ounces of water per pound of his/ her body weight. For example, if someone weighs 180, then he/ she should drink about 128 ounces of water per day.
Some studies showed that your performance might be affected negatively if you are slightly dehydrated. So keep this in mind.
To gain muscles, follow the science!
If you want quality muscle, then you should pay attention to the calories and macronutrients. You should also keep an eye on regular weigh-ins and body-fat measurements. You are advised to have a food journal, which helps you to compare your body-fat measurements, to know what adjustments you need. If you use a calorie calculator, you will be able to reach your targets easily. Getting to know the rate of calories that you must consume daily can help make the job easier.
It's better, daily, to divide your calories across 8 meals in maximum. It is preferable to eat a big amount of protein and do the workout.
Building muscles is a science. The formula is clear you eat a lot without any clear plan, and then you will gain lots of weight. Therefore, you should eat wisely and train more. For example, you should stop consuming alcohol, because it stands as an obstacle in front of the efforts to lose fats.
Be specific
If you are planning to focus more on performance than aesthetics, so you must concentrate on some skills that you want to develop to reach your target.
Search on YouTube for bodyweight movements, cable..etc, that look similar to the actions you will do through the sport you like. For example, a cable woodchip for batting or 90-foot sprints for base-path running. It is also good to add some agility drills on the field.
Choose High-Efficiency Cardio
To conserve muscle tissue and lose fat do high-intensity interval training. For example, if you running outdoors using a stopwatch, you could do a sprint for 30 seconds, and then do a one-minute slow jog. Do for 15 or 25 minutes, based on your fitness level.
Now you have all the knowledge you need to get the amazing summer you are looking for. Keep in mind to enjoy the journey! So, what are you waiting for?
Surgical Procedure: What Is Buccal Fat Removal?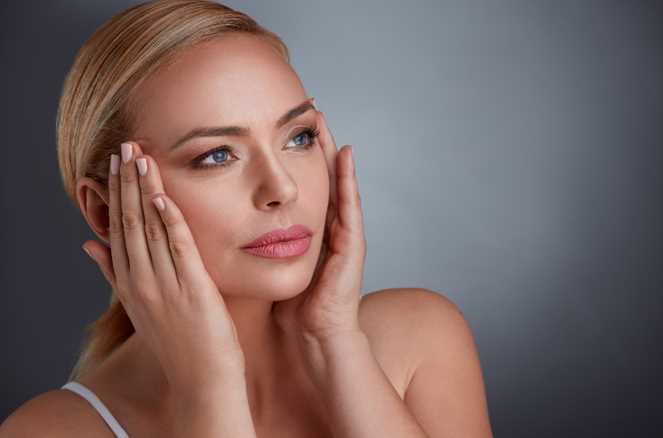 Nearly 18 million Americans undergo cosmetic surgery each year. Some of the most common procedures include breast augmentation, liposuction, rhinoplasty, and abdominoplasty.
Buccal fat removal is another highly-requested procedure. If anything, it's often done with other forms of plastic surgery such as facelifts.
Interested? Wondering whether or not you should get the surgery? If so, we've got you covered.
We'll be going over everything that you need to know about the surgical procedure below. Keep reading for more information!
What Is Buccal Fat Removal?
Buccal fat removal is a popular surgical procedure in which fat is removed from the lower part of the cheeks. More specifically, they'll remove the buccal fat pads—a rounded mass of fat located between your facial muscles.
This will thin the cheeks and give you a more contoured look. Other surgery benefits include a rejuvenated facial shape, more defined cheeks, and increased self-confidence.
Who's a Good Candidate?
You might be a good candidate for the procedure if you have excess fat in the cheek area. It's also important that you're in good physical health and at a healthy weight.
On the other hand, it's not recommended if you have a narrow face or if you're older (it can emphasize the signs of aging). It's also not a good idea if you have Parry-Romberg syndrome, a rare disorder that causes the skin and soft tissues to deteriorate on one side of the face.
When in doubt, talk to a plastic surgeon—they'll be able to determine whether or not you're an ideal candidate.
Tip: Not all plastic surgeons are the same; we highly recommend doing your research when you're looking for the best surgeon.
Potential Side Effects 
Buccal fat removal is a relatively safe procedure. Like all surgeries, however, it can cause some side effects, some of which may require another surgery to correct.
Some possible complications include infection, excessive bleeding, salivary gland damage, facial asymmetry, hematoma, lockjaw, and facial nerve damage. Some individuals may also experience a negative reaction to anesthesia, which can potentially be life-threatening.
Surgery Costs
How much does buccal fat pad removal cost? Between $2,000 and $5,000. At the end of the day, it depends on various factors such as your location, the type of anesthesia used, and the surgeon's level of experience.
And like most cosmetic procedures, it's not usually covered by health insurance (ie. you'll have to pay out of pocket). The good news is that most clinics offer payment plans, which you can inquire about during your visit.
Understanding the Surgical Procedure
Buccal fat removal is a good option for those who'd like a slimmer, more defined face. However, there are risks, which is why it's so important to do your research beforehand—the last thing that you want is to jump into the surgical procedure without planning!
For more content like this, check out the rest of our health section!
A Quick Guide to Opening a Dispensary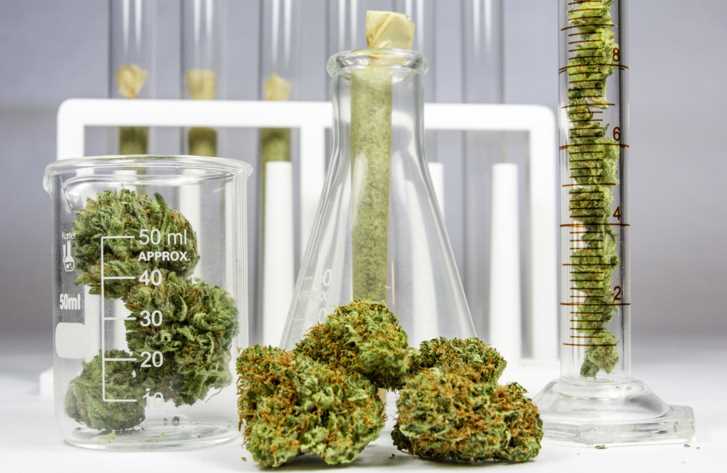 When you want to start a business, it's important that you choose a product that is plentiful and in-demand. The cannabis industry will earn a projected $22 billion in sales in the near future because it checks those boxes and others.
Whether you're looking to start a recreational dispensary or a medical dispensary, there are several tips that you need to embrace. Keep reading to learn more about opening a dispensary that'll bring in appreciative customers.
Understand Why You're Opening a Dispensary
Before you open a dispensary, make sure to ask yourself one question — why? This is an important question that you'll want to ask yourself for any business, but cannabis is growing at a rapid rate and prone to risks and issues that you might deal with when opening companies in other industries.
Once you know what you're hoping to gain from opening a dispensary, you'll be prepared to explore the variables that will also come into play.
Research and Source the Best Cannabis You Can Find and Stay Abreast of the Law
Next, you'll need to learn more about the product that you're selling. This means understanding the differences between Indica, Sativa, and hybrids, how edibles work, cannabidiol (CBD) products, and a host of other types of cannabis.
There are several excellent cannabis strains that you can look into that'll want to taste and experience for yourself as you study the plant. Learn all about terpenes and the many different cannabinoids that are found in cannabis.
Acquire a Space to Open and Operate Your Dispensary
Draw up a business plan and figure out what kind of operating space you need. Think in terms of location, the number of square feet, what kind of layout you need, and several other factors.
Look into rezoning permits and the availability of properties for purchase in your area. Figure out how much you are willing to spend on a brand new property, and make sure it's a cannabis-friendly bank that you get financing through.
Market Your Dispensary and Get Customer Feedback
It's also important that you put together marketing campaigns for your dispensary. This is how you'll put the word out about your business, so that you can begin attracting customers.
Having a quality location is half the battle since it generates foot traffic and allows you to bring in people organically. This is also important since many social media platforms and other outlets won't allow you to purchase advertising space for cannabis businesses.
Incentivize your customers to spread the word by coming up with referral programs. Make sure that your business is on all of the cannabis listing sites and apps.
Creating branded merch is one of the best ways that you can market your dispensary. When people have keepsakes with your dispensary branding on them, they'll be far more likely to come back.
Check out these custom stash jars for an idea of some great projects that you can try out.
Start a Dispensary on Your Terms
Consider the points above if you're thinking about opening a dispensary and don't know where to start. Understanding these points will be useful to you when you're ready to hit the ground running in a way that is the most effective.
Check out more of our posts when you'd like to learn more about the cannabis business and a variety of other topics.
Five Tips for Cleaning Dental Appliances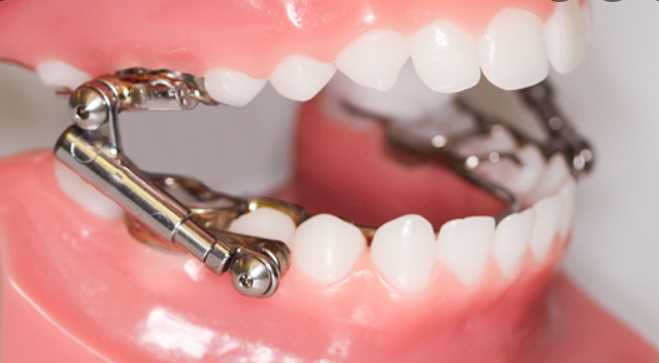 Millions of people are using dental appliances for teeth straightening. Traditional braces, ceramic braces, and invisalign are the most popular types of dental appliances. Traditional braces make it quite tough to maintain proper oral hygiene. Therefore, more and more people are switching to invisalign. It is easy to remove and wear over teeth.
Although invisalign and other removable braces are quite helpful, they are tough to maintain for a long time. Many users remove their appliances and sleep. They put on the dental appliance after brushing their teeth and forget about cleaning the appliance!
Invisalign requires regular cleaning and this post will teach you how to keep your dental appliances clean!
Never clean your dental appliance with toothpaste!
Unlike traditional braces, modern dental appliances are made of softer and flexible materials. There are no metal brackets or wires! Cleaning new invisalign with toothpaste is quite risky because you can distort the size and the shape of the appliance. It won't fit properly and it won't help you in straightening your teeth.
Toothpaste contains abrasive ingredient that help us in removing plaque and stains. The same toothpaste is not designed to clean removal dental appliances. It will cause scratches and deform the shape of your appliance. Therefore, you must follow this tip!
Get a soft brush to clean the dental appliance:
Are you planning to use a regular toothbrush to keep the invisalign clean? It is a bad idea because that toothbrush is going to damage your dental appliance. You should get a separate brush to keep the invisalign or other dental appliances clean.
Look for a brush with soft bristles. It doesn't need to be shaped like a toothbrush because any normal brush with soft bristles will do the job. It will make the cleaning and maintenance job much simpler!
Do not put your dental appliance in hot water for cleaning!
It will be a huge mistake if you put your flexible dental appliance in hot water for cleaning! Hot water will immediately deform the shape of your appliance and it won't fit snuggly over your teeth. Eventually, you will have to buy a new appliance for teeth straightening and that's quite expensive.
Always use normal drinking water to clean your appliance. You will get the appliance cleaner without damaging its shape.
Avoid bleach!
If some people choose to boil the dental appliance for cleaning, some others prefer the use of bleach. They use the bleach to kill germs and freshen up the oral appliance. It is quite harmful, especially if you do not want something that smells and tastes like bleach.
Oral appliances can absorb cleaning bleach and smell like the same cleaning agent for many days. It will be impossible to put such a stinky appliance in your mouth. So, drop the idea of cleaning the appliance with bleach and do not listen to people, who recommend such weird solutions.
Do not leave the appliance on the table!
Various germs roam across our house. Those germs can severely affect your health. Even though the table looks clean, it is not a place to keep your dental appliance. Your appliance can catch dust and germs overnight and get even dirtier the next day.
Suppose you forget to clean the appliance, it will get into your mouth and affect your oral health. You should keep the dental appliance in a cleaning solution. Retainer brite is a product formulated specifically to clean dental appliances. Remove your appliance and put it into this product overnight. It will exterminate all the germs and you will get a perfectly cleaned dental appliance to use next day.
Final thoughts:
Dental appliances, such as invisalign are designed according to teeth structure of the user. These customized braces cost a lot of money. They can easily get dirty with germs, plaque, and food you eat. Therefore, proper cleaning is required to maintain that dental appliance. Try the suggested solutions to maintain the dental appliance for a long time.