Tips For Better Garden Security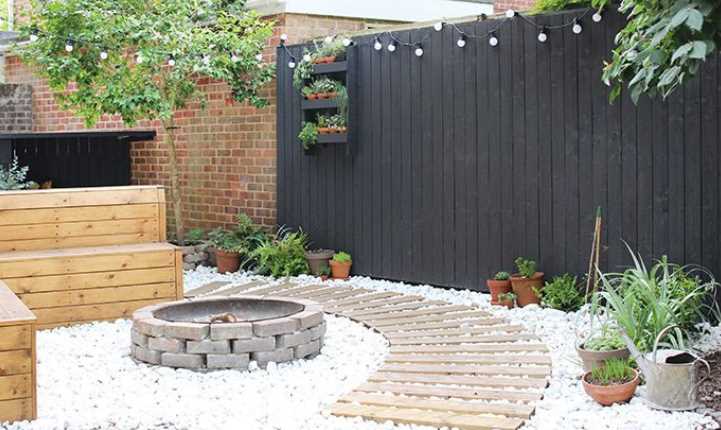 Everyone is usually concerned with keeping their home safe. Your garden is typically an afterthought when it comes to your home's security. However, there are plenty of things you can do to improve the security of your garden and minimize the risk of a break-in attempt.
The best part? You don't have to sacrifice the overall aesthetic of your garden. You can make meaningful security additions to your garden while retaining its stylish appearance.
A lot of these security measures will add even better aesthetics to your garden and home as a whole. Below, you will learn about some of the best ways to structure your garden to improve your home's safety. This includes strategic placement of plants, fencing, and even lighting.
Using Plant Barriers
Everyone should be using plants as barriers. This can be a fantastic way to create something aesthetically pleasing and keep unwanted guests out. You can always use thick hedges if you are looking to create a stronger barrier.
You can use thorny and spiny plants strategically positioned around the base of the fences and even underneath windows to deter unwanted entry. These things can help not only deter intruders, but they also look great.
They also made for good nesting for any birds as it keeps them away from predators. This can help you improve the safety of the wildlife in your garden while also improving the safety of your house.
You don't need to stick to evergreens if you want plant deterrents. Some of the best deterrents flower too. You can use this table to see which shrubs and trees you can use. Also, you can check out their characteristics to see which plant works best for your needs.
Improving Shed Security
If you have equipment laying outside in your garden, it's going to be appealing to anyone that is looking to steal. These things include lawnmowers, BBQs, patio furniture, bikes, and more. All of these things can be valuable. A shed can make for an easy target for a potential burglar because they are incredibly easy for someone to break into and get out without getting spotted. This is only more true when it gets dark early outside. It can be nearly impossible to spot someone at night when it's pitch black. This is why you want to get a motion alarm for your shed. It's best to add these to the openings of your shed. You can install them to deter would-be intruders from continuing to break in. However, what you want to install the most is a high-quality and durable padlock. A padlock can be a major detriment because it makes breaking into your shed much more difficult than they would like. A lot of intruders are going to stick to low-hanging fruit and a high-quality padlock can make it increasingly likely they get caught.
It's very easy for a burglar to pry open a lower-quality padlock. A low-quality padlock can be broken with a crowbar or something else. You want a padlock that has a latch with hidden screws. Try to make it as secure as possible. It's also a good idea to check the outer panels of your shed. Ensure there aren't any loose panels or panels that are rotting. If there are, you'll want to get it fixed because it could provide easy entry to your valuables inside. It's always a good idea to locate your shed in a place that is out in the open. Avoid having trees or bushes in front of it. You'll also want to install motion sensor lights so any intruders are welcomed with a spotlight when their motion is detected.
Fences and Gates
You want to try to install some gates and/or fencing. This can make your home a lot more difficult to break into because you can install fences that are very high and strong. It's always a good idea to go for higher fencing whenever possible because it helps with security the most. The limit is around 6 feet and 6 inches. It's optimal to go as close to that height as possible. An aluminium side gate is a great option.
It's also a good idea to opt for fencing that has pointed ends towards the top. After all, it makes it difficult to scale. If you want even more security without compromising the aesthetics of your fence, you could always plant spiky climbers along the side of the fence and towards the bottom. If you want a tranquil noise-free environment, especially if your place is along a busy road, buy sound barrier fencing.
The gate and/or fence will need to have a locking mechanism to keep it secure. You want to try to opt for one that has a latch that locks as it closes. A lot of people end up putting latches on the top of the fence so they can easily be opened by reaching your hand inside or overtop of it. This can make it incredibly easy for a burglar to reach and gain unauthorized access. While it may make your life more convenient, it's not going to add safety whatsoever. You can visit this website if you want to learn more about fences by clicking on the link.
You can use different climbing plants for deterring would-be intruders. These can include rambling roses, rugosa roses, and more.
Outdoor Lighting
Lighting is likely to be one of the most important elements you add to your home to enhance its security. Ideally, you want to go for motion sensor lighting as it's likely to be the most effective. Adding motion sensor lighting to the front and back of your house can help. A sensor light can be affordable and it can be a major deterrent because it makes it riskier to break into your home. It's a good idea to point the motion sensors towards areas where people could try to hide including bushes, decks, and elsewhere.
Try to position your motion sensor security lights high enough so they cannot be easily messed with. You want to check and maintain these lights too. You'll want them working whenever you need them.
Prevent Further Damage: The Importance of Professional Water Damage Restoration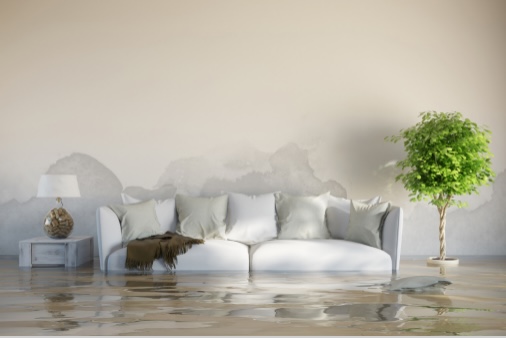 When faced with water damage in your home, taking swift and appropriate action is crucial to prevent further damage and mitigate potential risks. This is where professional water damage restoration services play a vital role. In this post, we will delve into the importance of hiring experts to handle water damage restoration, highlighting the benefits they bring in safeguarding your property and ensuring a successful recovery.
Rapid Response and Mitigation:
Professional water damage restoration services understand the urgency of the situation and provide a prompt response. Time is of the essence when dealing with water damage as it can quickly spread and cause extensive harm. Trained technicians arrive quickly to assess the damage and implement mitigation strategies, such as water extraction, drying techniques, and mold prevention, to prevent further deterioration of your property.
Comprehensive Damage Assessment:
Assessing the extent of water damage requires expertise and experience. Professional restoration specialists conduct a thorough evaluation of the affected areas, identifying hidden water sources and assessing the structural integrity of your property. This comprehensive assessment helps in devising an effective restoration plan tailored to your specific needs, ensuring that no damage goes unnoticed.
Advanced Equipment and Techniques:
Professional water damage restoration companies utilize state-of-the-art equipment and advanced techniques to expedite the restoration process. Industrial-grade pumps, dehumidifiers, air movers, and moisture meters are just a few examples of the specialized tools employed by experts. These advanced technologies aid in efficient water extraction, drying, and restoration, significantly reducing the time required for recovery.
Mold Prevention and Remediation:
Water damage often leads to the growth of mold, posing health risks and further compromising your property's integrity. Professional restoration services include thorough mold detection and remediation processes. Experts employ industry-approved methods to eliminate existing mold and prevent its reoccurrence, safeguarding the health of your family and preserving the quality of your home.
Expertise in Salvaging Possessions:
Water damage can cause irreparable harm to personal belongings such as furniture, documents, and sentimental items. Professional restoration teams have the knowledge and tools to salvage and restore as many of your possessions as possible. Through specialized cleaning, drying, and restoration techniques, they can recover items that hold both monetary and sentimental value, alleviating the emotional toll of the water damage event.
Insurance Claims Assistance:
Navigating the complexities of insurance claims can be overwhelming, especially during a stressful water damage situation. Professional water damage restoration services often have experience working with insurance companies. They can assist you in documenting the damage, providing detailed reports, and communicating with the insurance adjusters to ensure a smoother and more favorable claims process.
Structural Stability and Long-term Protection:
Water damage can weaken the structural integrity of your property, compromising its stability and safety. Professional restoration services prioritize the restoration of your property's structure, ensuring it regains its strength and stability. By addressing hidden moisture, drying thoroughly, and implementing necessary repairs, they help prevent future issues like rot, decay, and structural damage, providing long-term protection for your investment.
Peace of Mind and Time Efficiency:
Dealing with water damage can be an overwhelming and time-consuming task. By entrusting the restoration process to professionals, you can experience peace of mind knowing that experts are handling the situation. They alleviate the burden from your shoulders, allowing you to focus on other priorities while they efficiently restore your property to its pre-damage condition.
Conclusion:Water damage can be a distressing experience, but with the assistance of a professional water damage restoration service, you can prevent further damage and ensure a successful recovery. Their rapid response, expertise in damage assessment, advanced equipment, techniques, and ability to salvage possessions and assist with insurance claims make them invaluable assets during these challenging times.
Is it best to invest in a garage in 2023?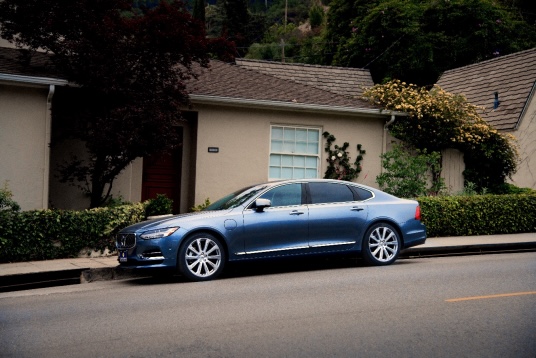 The city of Alexandria VA is becoming famous across the US – as the pinnacle of personal car ownership in the nation.
Three elements have combined to create a 'perfect storm' of cars-per-capita that impacts on the city's traffic, roads and parking.
The community has an unusually high mix of single-person households
It has more generous average incomes
The vast majority of residents are of driving age
This has created a community environment with almost as many cars as people.
At the last count more than 104,000 vehicles are registered in Alexandria – which has a total population of about 115,000 and a driving-age population of just 100,000.
That means the city is now one of the leaders of a nationwide trend in which almost every American adult will end up feeling they should own a car – and many in this city already have more than one.
Other factors to note are:
* Alexandria is a suburban community with neighbourhoods that are unusually spread out. This suburban lifestyle means residents need to have a car to get around – public transport is not often the quickest or most convenient.
* Many Alexandria residents also commute to work outside the city. They need their own car to make that journey a more efficient and convenient way to travel to their workplace.
* The city is located near many major regional highways including the Capital Beltway, making it easier for residents to travel to other parts of the state. Cars are simply the best way to get around Alexandria.
The high level of car ownership means parking is a serious problem however, particularly in Old Town. Cars often line residential roads, spoiling the atmosphere.
This strange combination of affluence and awkwardness means that more and more Alexandria homeowners are investing in an obvious solution: a new garage.
Whether they are a considering a bespoke stone-built multi-car climate-controlled warehouse – or one of the most popular metal garage kits, the advantage of this is an immediate increase in storage space. A new garage can provide a huge boost in space for vehicles, tools, equipment, and long-term clutter.
Many enthusiasts also value the protection that a new garage can give to their cars. In car-mad Alexandria this has resulted in some multi-vehicle homes investing in matching multi-vehicle garages.
A garage can certainly help protect vehicles from rain, snow, and sun damage, which in turn can help extend their lifespan and maintain their value. Having a garage can also make it easier to access and store things in vehicles, especially during bad weather.
Of course it can also improve vehicle security, protecting them from theft.
A new garage is also good for the neighbourhood. More cars in garages means less cars kerbside.
Finally, many home-owners have discovered that a new garage can increase the value of any home.
A future buyer may not even want to use it for car storage – a new garage can also serve as a multipurpose space, like a home gym, workshop or household storage area.
With local house prices soaring in this part of Virginia, it shows that a new garage could prove to be a very sound investment that pays for itself.
Overall, investing in a garage can be a smart choice for homeowners in Alexandria. Whether they need additional storage space or want to enhance the value of their home it can make financial and practical sense.
Remember to consider the costs carefully though. There's no need to overspend but make sure you choose the right type of structure.
If you plan to use the garage for storage or as a workshop, your new building may need to include features such as shelving, cabinets, or a workbench.
And always choose a design that fits with the style of the house – this will enhance its appeal and value to future buyers.
How You Can Make Your Home More Eco-Friendly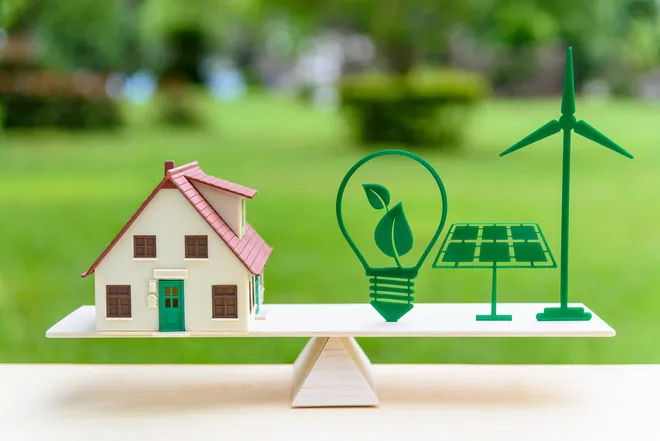 There is more and more reason for homes (and businesses) to become more environmentally friendly. There is the added bonus of increasing energy efficiency as well as lowering bills and protecting the environment for following generations for years to come.
However, knowing what you can do to make the biggest impact that you can without breaking the bank requires a lot of research. Of course, there are always professional businesses that are willing to take you by the hand and educate you on the solutions that are available to you.
#1 Add solar panels or wind turbines
Using solar panels and wind turbines as a method for gaining energy in your home makes sense. Energy generated from these sources is easily turned into electricity and can be stored for later use. Although you don't need masses of sunlight to have your solar panels work for you, you may find it beneficial to also invest in a small wind turbine as a backup provider.
Wind turbines are particularly effective at collecting even the slightest breeze and can be angled to follow the weather as the wind changes direction.
#2 Wash your laundry at 60–80 degrees F
Lower the heat of your laundry washes to a 60–80 degree F wash. This saves on energy, as the water will not require heating before it enters the washing machine. Many modern garments react well to being washed in cooler temperatures, although you should always read the label before washing.
However, it is important not to wash your garments in water less than 60 degrees F as they are unlikely to be cleaned well. Any staining can be treated before the wash is started by using specific stain removers and then being left to soak.
#3 Install an instant hot water system to aid in cleaning
There are many harmful chemicals used in cleaning products that are used around a home every day. Hot water, particularly boiling water and steam, is a good way of getting certain areas of your home clean. However, to get a deep clean, you may have to use some form of eco-friendly cleaner as well.
Installing a hot water dispenser faucet in your kitchen will ensure that you are not constantly boiling the kettle to get your hot water, which makes it more of an eco-friendly option. It will also provide you with an easy way of rinsing and cleaning those small items that can be carried and cleaned over the sink. However, do be mindful of whether the item itself can withstand the hot water you are going to subject it to.
Final thoughts
If you want to put more eco-friendly methods in place tomorrow, you can start with your laundry. However, if you are looking more to make an investment, you can opt for a hot water dispenser faucet or, for a larger investment than that, solar panels for your roof or a wind turbine in your yard.