The Power Guide: Different Types of Generators and How to Choose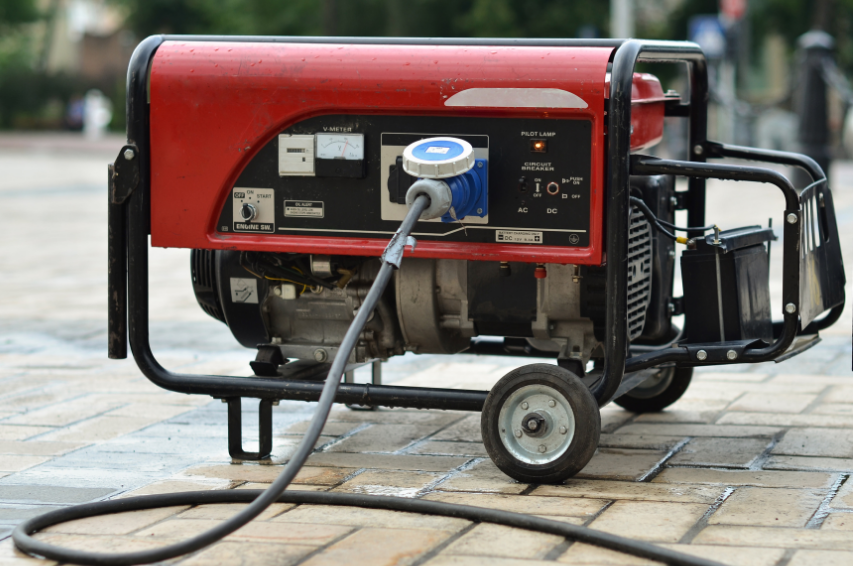 Power outages are becoming more prevalent in the U.S., with consumers experiencing a record-breaking year of power outages during 2020.
Like the tragic events that unfolded in Texas during 2021, power outages can cause widespread destruction and even death when they occur in winter. For businesses, it can mean a serious loss of production and profits.
So, it pays to invest in a generator to help keep the lights and the heat on when the grid lets you down. These are the different types of generators to consider for your home.
Different Types of Generators for Backup
Standby generators are a permanent fixture for homes and businesses. They're large, bulky types of generators that take up more space than the average air conditioning unit.
They have large fuel tanks, and although they're powered by gasoline, they boast high fuel efficiency. This makes them suitable for powering large homes and businesses.
Standby generators automatically spring into action when the grid goes down, ensuring an uninterrupted power supply, but they do need ongoing maintenance to perform at their best.
Gas and Diesel-Powered Generators
Neither of these options is an eco-friendly choice, but they're easy to come by and highly efficient. Gas turbine generators are reasonably cost-effective and easily portable. It can convert natural gas or other liquid fuels to mechanical energy.
These gas turbines are used in industrial or large commercial cogeneration applications greater than 1 MW.
Diesel generators start easily even in cold climates, are highly durable, and last a long time. They're not well-suited to humid areas, as moisture can enter the fuel main and destroy your generator in an instant.
They're an expensive choice, but thanks to their long lifespan, you can get good quality, well-maintained used generators.
Inverter Generators
An inverter generator is a type of gas generator that boasts a lengthy run time and maximum efficiency. They produce lower emissions and use a lot less fuel than conventional gas generators.
They're another expensive option and aren't powerful enough to power large homes or heavy machinery and tools.
Solar Generators
These are the top choice when it comes to environmentally-friendly backup power. They're silent and work very well if you have low energy requirements during a power outage.
Unfortunately, this is a relatively new technology, so it's still very expensive and takes a long time to charge batteries to their full capacity.
Natural Gas Generators
Natural gas generators run off your main gas line and have high installation costs as a result. Although they have a short lifespan when compared to diesel generators, they can last for years if you maintain them diligently.
On the plus side, these backup generators burn cleanly, produce few emissions, and run quietly.
Weighing Up Your Options
With so many different types of generators to choose from, there's no reason to find yourself powerless ever again. As far as possible, you should keep generator use to a bare minimum, though.
Not all of them are environmentally friendly, despite the convenience they bring.
Would you like to find more solutions to your problems at home and in business? Browse our blog for all the best information.
What Are Some Low-Cost Methods To Purchase SSL Certificate?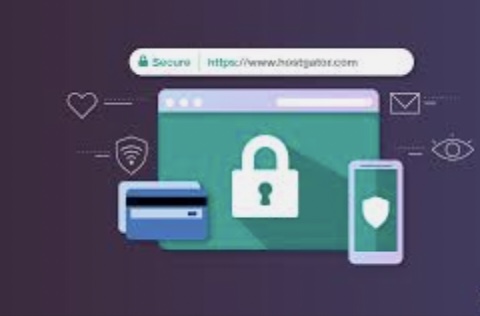 An SSL certificate can be purchased as straightforwardly as any other product from your preferred online retailer. To complete the purchase ssl, you need only do the following:
Locate a trustworthy vendor
Determine which certificate best fits your needs
Fill out a short registration form
Provide payment information
Hit "Buy."
It's not a piece of cake! The most difficult parts of getting an SSL certificate are finding a reliable seller and deciding which certificate to use.
Why? Because SSL certificates come in a dizzying array of varieties, warranties, pricing points, verification methods, site seals, and validity periods, and are sold by more than 50 different certificate authorities, hundreds of various sub-brands, and thousands of other vendors.
Without further ado, let's learn how to purchase ssl, including what to search for and where to find it at the lowest price.
 Identifying Features For SSL Certificate Purchase
There are several considerations to make before purchasing an SSL certificate. Here are the most important things to consider when buying an SSL certificate.
Brands
Despite dozens of CAs from which to choose, only a select few have widespread recognition and respect across browsers as reputable providers of SSL certificates. Few have widespread recognition and confidence among browser users, substantial brand equity and credibility, and top-notch customer service.
Price
The cost of an SSL certificate depends on several factors, including the popularity of the brand it represents, the features it offers, the type of verification it uses, the length of its warranty, the aesthetics of its site seals, and the quality of its customer service. Top-quality SSL certificates from trusted vendors start at $13 per year and can cost as much as $5,000.
Warranty
Except for free SSL certificates, all others are backed by a guarantee. In a way, it's not unlike buying insurance: The CA compensates the victim for data theft caused by the SSL certificate's weak encryption. There is a range of $1.75 million to 10,000 dollars beginning with the warranty. When cybercrime lawsuits arise, such warranties help to shift liability from the website owner or business to the certificate authority (CA).
The Official Site Seal
Sometimes called "trust logos," site seals are little pictures that serve as trust indicators. You'll find your SSL certificate and CA details there. There are two types of site seals: static and moving. Dynamic trust logos differ from static site seals in allowing users to interact with the logo and learn more about the site's security measures.
Commercial CAs typically offers these seals at no extra cost by purchasing an SSL certificate. Placements of trust symbols include webpage footers, shopping carts, login areas, and those immediately adjacent to online forms. They're crucial for gaining the confidence of buyers.
Locations of Available Goods
SSL Certificates can be purchased via the certificate authority, the hosting provider, or a third-party reseller. Certificate resellers save money by buying certificates in bulk and then passing those savings on to their consumers.
Does Enabling An SSL Certificate To Take Some Time?
For new SSL Certificate installations, one of the preliminary procedures is validation. It would be best to renew your SSL well before its expiration date to give yourself time to resolve any unforeseen problems, such as a lapsed domain or incorrect WHOIS details.
What Are The Customized Features Of iTop VPN?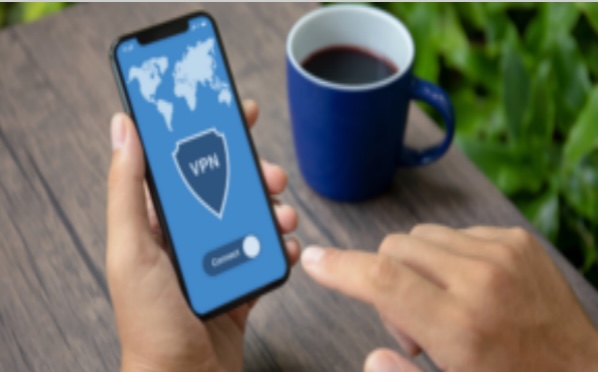 iTop VPN is a VPN service that offers a variety of features to its users. One of the most notable features is the ability to customize your VPN experience. You can choose which server locations you want to connect to, and you can also choose the level of encryption that you want to use. This means that you can tailor your VPN experience to your specific needs.
Split Tunneling
A split tunneling VPN feature is a great way to keep your identity and location hidden when browsing the web. Using a split tunneling VPN, you can ensure that only traffic from your selected applications will go through the VPN. In contrast, all other traffic will go through your normal internet connection. This can be a great way to improve your privacy and security and your internet speeds.
This allows the administrator to specify which traffic is sent through the VPN and which traffic is sent through the regular Internet connection. This is important because it allows the administrator to ensure that only traffic that needs to be protected by the VPN is sent through the VPN.
IP Configuration
This is important because it allows the administrator to ensure that all traffic passing through the VPN comes from a specific IP address. You can use this IP address to identify the user or device connecting to the VPN. This can be useful if you want to change your IP address or if you want to use a static IP address.
Go to Settings > Network & Internet > IP Configuration to access the IP Configuration feature. You can view and change your IP address, gateway, and DNS settings from here.
The IP address is the most important setting here, as it determines where your device can connect to the internet. If you want to use a static IP address, you will need to enter it here. Otherwise, you can leave the IP address as "automatic," and your device will automatically receive an IP address from your router.
The gateway is the next important setting. This is your router's IP address and is used to route traffic between your device and the internet. If you're unsure what your gateway IP address is, you can find it in your router's documentation. The DNS settings are used to resolve domain names into IP addresses.
Launch on Startup
When you enable the Launch on Startup VPN feature, your computer will automatically connect to the VPN whenever it starts up. This is a convenient way to ensure you're always protected when using public Wi-Fi or other untrusted networks. You can verify that the VPN is connected by checking the VPN icon in the system tray. If the VPN is not connected, you can manually connect by opening the VPN settings window and clicking the "Connect" button.
To enable the Launch on Startup VPN feature, open the VPN settings window and check the "Launch on Startup" box. You can find the VPN settings window in the Windows Control Panel or by right-clicking the VPN icon in the system tray and selecting "Settings."
Conclusion
This post has guided you about iTop VPN. Moreover, if you have a smart tv and want access to the apps unavailable in your country, you can use VPN Smart TV. This VPN will be useful for smart tv users who like to watch content on TV.
How technology is changing the lives of people with disabilities, and improving accessibility and independence?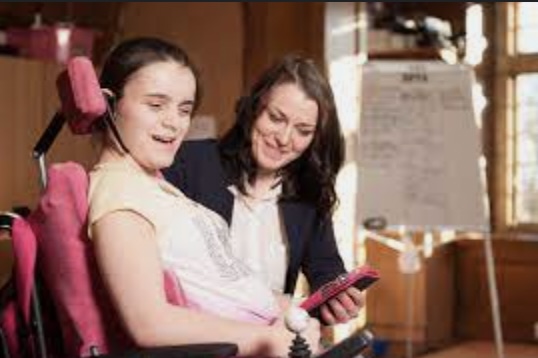 Technology has made many significant changes in the lives of people with disabilities, providing greater accessibility and independence. With advancements in technology, people with disabilities are now able to live fuller, more inclusive lives. In Australia, the National Disability Insurance Scheme (NDIS) provider Sydney has been instrumental in supporting people with disabilities in accessing the latest technological solutions.
Assistive Technology
Assistive technology is one of the most significant advancements that has changed the lives of people with disabilities. These technologies are designed to help individuals with disabilities perform tasks that would otherwise be impossible or difficult. From mobility aids to communication devices, assistive technology has provided new avenues for people with disabilities to live independently.
Mobility Aids
Mobility aids, such as wheelchairs and mobility scooters, have greatly improved the quality of life for people with disabilities. These devices are designed to provide individuals with increased mobility, allowing them to move around freely and independently. They have been developed with features such as shock absorbers and ergonomic designs, which offer better comfort, stability, and ease of use.
Communication Devices
Communication is vital, and assistive technology has made it possible for people with disabilities to communicate effectively. Communication devices, such as speech recognition software and eye-gaze technology, have revolutionized the way people with disabilities communicate. For individuals who are unable to speak, speech recognition software can translate their speech into text. Eye-gaze technology, on the other hand, allows individuals to use their eyes to control a computer or communication device.
Smart Homes
Smart home technology has also been transformative in the lives of people with disabilities. Smart home devices, such as voice-activated assistants, can control appliances, lighting, and temperature, allowing people with disabilities to manage their homes independently. This technology has been particularly useful for individuals with mobility impairments, as they can use their voice to control devices in their homes.
Accessible Transportation
Transportation can be a significant barrier for people with disabilities, limiting their ability to access education, employment, and social activities. However, advancements in technology have led to more accessible transportation options for people with disabilities. For example, ride-sharing apps have introduced wheelchair-accessible vehicles, allowing individuals with mobility impairments to travel more freely.
Social Inclusion
Technology has also played a significant role in improving social inclusion for people with disabilities. Social media platforms, such as Facebook and Twitter, have made it easier for people with disabilities to connect with others who share similar experiences. These platforms have also helped to raise awareness and understanding about disability issues, leading to greater acceptance and inclusion.
Online Education
Online education has also been transformative for people with disabilities. Many individuals with disabilities face barriers to traditional classroom settings, but online education provides an accessible and flexible alternative. With online education, individuals can learn at their own pace and on their own schedule, allowing them to tailor their education to their specific needs.
The Role of NDIS Provider
The NDIS provider Sydney has played a significant role in supporting people with disabilities in accessing the latest technological solutions. The NDIS provides funding for assistive technology, such as mobility aids and communication devices, to eligible participants. This funding has enabled individuals with disabilities to access the latest technology, improving their quality of life and independence.
The NDIS provider has also supported the development of new technologies and solutions for people with disabilities. They have worked with technology companies and other stakeholders to identify areas where technology can be used to support individuals with disabilities.
In summary, technology has transformed the lives of people with disabilities, providing greater accessibility, independence, and inclusion. Assistive technology, smart homes, accessible transportation, social media, online education, and other advancements have made it possible for people with disabilities to live fuller, more inclusive lives. The NDIS provider has been instrumental in supporting individuals with disabilities in accessing the latest technological solutions and promoting the development of new technologies. As technology continues to evolve, we can expect even more significant advancements in the field of disability support.