The Data Science Process: 7 Key Steps in Analytics Application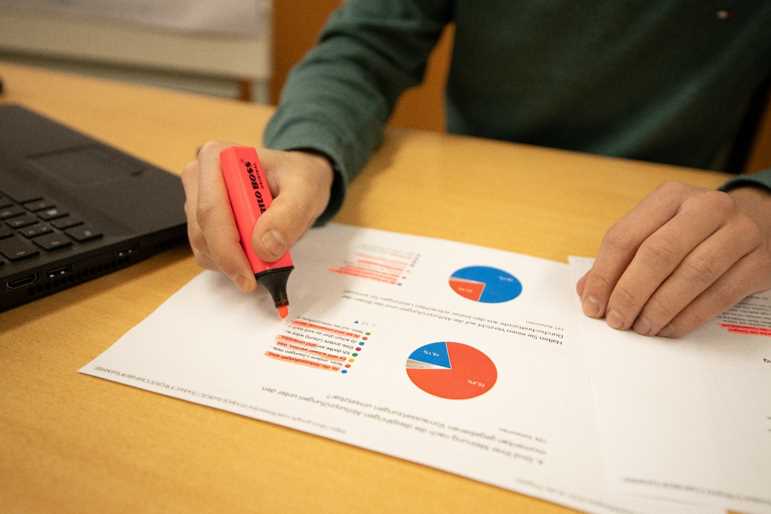 Suppose you are a business and you want to update your products. How would you know what to invest in and what the general market trends and demands are? This is where business analytics comes in. Business analytics, simply put, is a process of identifying trends and patterns through collected data to produce conclusions through interpretation and analysis.
It allows companies to use statistics and previous data interpretation to develop solutions for business activities and can be categorized into different types. The first two types—descriptive analytics and diagnostic analytics—deal with identification and discussion of the present: current market or problems. Predictive analytics or prescriptive analytics on the other hand produce more future-based results. They either predict the future trends or suggest pathways for companies for the future. The applications of business analytics are diverse; they can be used anywhere from stock marketing to customer relationship management.
While previously done manually, the new age of expansion and advancement has allowed the field of business analytics to evolve. Multiple new programming languages and processes including data science are now being used to improve efficiency. This advancing complexity is why companies often require specialists for business analytics.
Many ambitious data scientists and business analysts seek masters in business analytics jobs. They learn the art of business analytics and database building using data science. Business analytics relies on data science, but how does it work? What happens at the backend? How does some random unlinked data is used to contribute to the business growth?
Data science is a multistep process, and each step helps in applying analytics for the real-life performance enhancement of business models. Let's place the process under the light and discuss it in detail to answer the questions mentioned above.
Understand the Goal
Data science is all about identifying the problems before solving them. Do you want to work on making more personalized recommendations for the consumers? Or do you want to cut down redundancies in your customer service process? The questions generated will help you understand the type of data you need to refine. The data required for customer interaction will be different from when you analyze the new product your company might be considering launching. Framing the question will help you have a streamlined approach for the next process.
Collect Required Data
Data exists on various platforms. The ocean of data needs fishing the required information out. Collecting data is like collecting ingredients for a recipe. You can't make sweet baked results if you have no sugar in the form of data. Retrieving data requires knowledge and strong command of various technical tools, programs, and programming languages. You may need to search for data using web scraping. Another way is to use Web APIs and collect data through Facebook or Twitter. Moreover, you might have to directly obtain data from CSV (Comma Separated Value) files or TSV (Tab Separated Values) files. However, using the last option requires an understanding of the special Parser format.
Clean and Explore Data
Essentially this process requires converting your data into a useable format. If the data previously existed in states which could not work with programming languages such as Python, you will need to apply SQL on it. During this step, you will be filtering data out; after that comes the extraction and replacing of values. If you come across a non-value, you would need to replace it to complete your file. Cleaning your data is a literal process. You are extracting and saving the information you actually need while scrapping the rest. The end product should be homogenous data with complete columns.
When exploring data, you will also make questions to reach your main goal to develop insights.
Cleaning and exploring data are the longest processes of the data science journey. Collectively, they often consume 80% of the time of the project.
Modeling and Developing Your Database
Here, you will be mixing and merging multiple databases and then enriching them by combining multiple data sources and logs by considering the essential features. The feature of interest is often time-based, such as keeping track of date differences and highlighting any national holidays or festivals. Other features could include "name," "age," and "gender". These features help identify the characteristics of the database and help in the machine learning process.
This process also uses modeling to use categorization within the same domain. For example, a distinction between inbox and spam could be made within the feature of received emails. For modeling purposes, a categorization of social and promotion can also be generated when studying a database related to emails.
While the data produced, collected, and manipulated represents the real world, it is essential to reduce the chances of biased interpretation. A data scientist or a business analyst has to keep a check to account for and interpret the machine learning model's decisions.
Generate Visuals
Data visualization helps understand the trends easily. It highlights the information collected, and graphs enrich your database making it more communicable. You can understand your data in a better way before diving into the in-depth analysis. Not to mention, your boss could demand more transparency, and the visuals can help them understand the process better.
Analyze and Interpret Data
Now we are at the heart of the data science project. In this step, machine learning algorithms are deployed to produce insights that cannot be distinguished otherwise. Usually, unsupervised algorithms are used to derive trends by clustering groups of data—which often have decisive features —that show subtle trends. The analyzing part of the data science project is most commonly used to produce actionable insights. These trends are then used to actualize the predictive insights by the data scientists themselves. In advanced data science projects, supervised algorithms are put into action to produce future trends. In some cases, depending on the main goal set in step one, the predictive insights are replaced with prescriptive insights to prevent any negative results.
Communicate Your Findings
This step is mostly the displaying part, showcasing your findings to the stakeholders. While it is not a process of data science and analytics, it is the most important soft skill that allows your data science project to be put into use. The results are only effective if they are communicated efficiently: leaving an impact.
In the nutshell
Data science allows businesses to accelerate their growth against the competition by improving their business model. Since it is a complex process and requires multiple skills, a strong education background, such as a master's in the concerned field, ensures high-quality application. The process involves retrieving data from online or shared databases and then trimming and cleaning the available information. The data is merged and formatted to gain some understanding of trends. These identified trends help narrow down and answer the questions that help a business achieve its objectives.
New technology in Hondas help drivers stay safer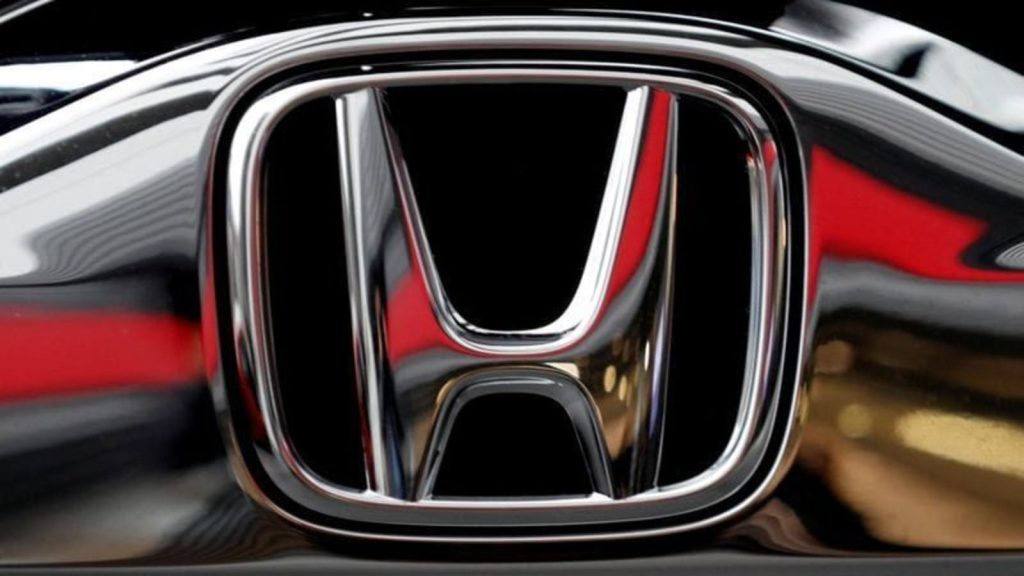 New technology in Hondas is designed to keep drivers safer on the road. The company is working to achieve zero traffic collision fatalities by 2050. The new technologies include Intelligent Driver-Assistive Technology, which is the world's first AI-powered driver assistance system. This advanced driver assistance system uses data from in-car cameras to reduce the risk of driver error and fatigue. It also uses biofeedback to help prevent drowsiness. The new technologies are expected to be implemented in the second half of the decade.
The new technologies are designed to assist drivers during a collision, and can also help prevent accidents. ADAS is a system that uses cameras and sensors to detect a driver's risk of collision. This system will also warn drivers of risks in real-time, and will encourage them to avoid those risks. Eventually, this technology will be available in all Honda vehicles, making them even safer to drive.
The latest Honda models include the Honda Intelligent Driver-Assistive Technology. This system uses cameras and ADAS sensors to monitor and anticipate potential risks on the road. It analyzes the risk-taking behavior of drivers and then recommends optimal driving behavior. By providing assistance tailored to a driver's cognitive state and traffic conditions, this technology helps drivers stay safer on the road. With the help of these technologies, drivers can make their cars safer on the road.
Honda has made huge strides in the field of vehicle safety. The company is now developing two key technologies that will improve safety and help drivers stay safer on the road. The company has also begun working with other car companies on developing autonomous driving systems. The new technologies will be used in the Honda RDX. The RDX is an electric car with a hybrid powertrain. It is equipped with a hybrid system, which has a low-powered electric motor.
The new Honda technologies will help drivers stay safe on the road. In addition to the ADAS system, the company is also working on developing the next generation of driver-assistive functions. The ADAS technology will provide peace of mind and error-free driving. It will also minimize the risk of drifting and prevent accidents. The ADAS will also have a camera that can monitor the road and detect potential risks.
ADAS is an advanced driver assistance system that uses sensors to recognize and reduce the risk of a collision. It will also help you avoid swerving or other types of collisions. In addition to these features, the Honda IDAS system will also help you stay safe while driving on the highway. These safety systems will be incorporated into new models from the late 2020s. They will also make driving more enjoyable for drivers by removing distractions.
The company is also developing two advanced technologies that will help drivers stay safer. The company's goal is to prevent traffic collision fatalities by 2050. The first step is to eliminate all human errors. The second step is to eliminate the causes of human error and to help drivers avoid them altogether. This is why the Honda ADAS technology will also be integrated into the Honda RDI. Once these technologies are in place, they will be installed in the vehicles.
The Honda IDAS technology will help drivers stay safer on the road. It will work to eliminate human errors, which cause 90 percent of traffic collisions. The system uses sensors, cameras, and telecommunication technologies to help drivers stay safe on the road. With these technologies, they will ensure a safer driving environment for all. This will ultimately lead to safer roads for everyone. Aside from being a great driver assistance system, it will also help the driver to be more productive in their daily lives. With all of this tech, you'll want a honda auto extended warranty to cover any needed repairs.
The Honda Intelligent Driver Assistance System will connect all drivers on the road, including pedestrians. Its Safe and Sound Network Technology will alert motorists to dangerous behavior before it starts. The system will communicate with other vehicles on the road through cooperative risk HMI. It will allow everyone to coexist without fear of collision. Once these systems are ready to be implemented, it will be the norm in all future Hondas. This technology is essential in making Hondas safer and more efficient.
How Technology Helps Keep You Safe in a Car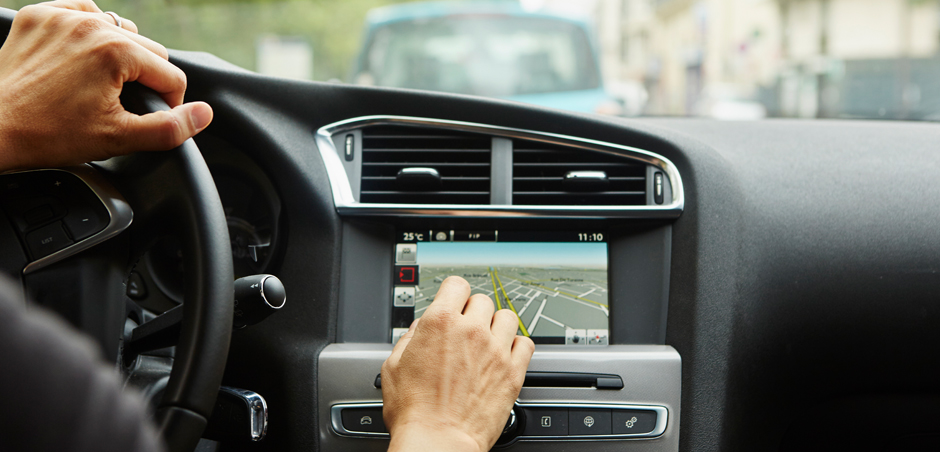 Cars are getting smarter, which means they're also becoming safer. There is an assortment of new technologies becoming integrated into cars, and we've rounded up some of the newest technological advances, as well as some old favorites, that we think you need to know about. Read on to learn about how cars are becoming safer than ever.
Adaptive Headlights
Have you ever turned a corner only to see something in the road you almost hit? Adaptive headlights work by turning on when you turn your steering wheel, allowing you to see the road at all times.
Electronic Stability Control
Anti-lock brakes are getting an upgrade with electronic stability control (ESC). ESC combines multiple systems to prevent your car from slipping and sliding on the road by using the proper brake system(s) to regain control of your vehicle.
Blind Spot Detection
While we can't say this technology is necessarily new, manufacturers are currently investing in new ways to integrate it into your vehicle. Instead of the standard light flash on your mirror or alarm sound, many are including vibrating seats or steering wheels for a lifesaving jolt.
Lane Departure Warnings
We've all driven down the road, gotten distracted, and veered into a different lane. This technology looks at vehicles around you to determine if you're about to collide. Currently, several manufacturers are looking at incorporating this technology via vibrating seats and steering wheels with the hopes of adding additional components that can wake you up if you fall asleep at the wheel.
Side Airbags
Not a new technology but a required one, side airbags reduce injuries from side-impact collisions. Luxury vehicles will usually have two separate side airbags, but most cars on the road use a centrally mounted side airbag for both the driver and passenger. Regardless of where it's located, this one definitely saves lives every year.
Auto-Steering
Self-driving vehicles aren't quite here yet; however, auto-steering is slowly getting incorporated into more and more vehicles. The system works by detecting the road around you, using the brake and steering system to avoid obstacles (including pedestrians) while keeping your car in the correct lane. As this technology becomes more affordable, we can expect to see it in more vehicles.
Rollover Prevention
Taking a turn too quickly or swerving sharply used to spell a rollover; however, auto manufacturers have worked hard to incorporate rollover prevention mechanisms in most vehicles. These systems work by detecting rollover chances and then applying the brakes and throttle as necessary for you to maintain control of your vehicle.
Auto manufacturers are making their vehicles safer than ever with a combination of new and old technologies; however, even the best technology isn't full proof, and people are injured every single day in car accidents. If you are in need of a Colorado car accident attorney, there is always help. If you've been in an accident, go online to schedule a free consultation.
Choose Your Gamer PC Components for Assembling Perfect PC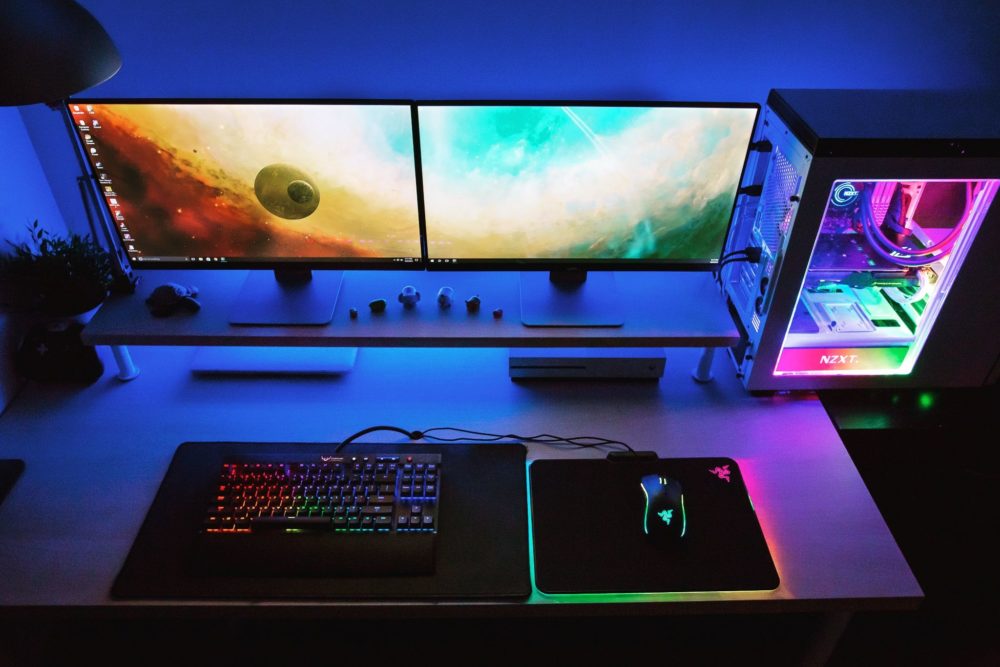 If you know what components you need to build a computer on, but not the ones that are specifically designed for the type of computer you intend to build. That may seem trivial, but in such situations, the wisest thing to do is to ask those who understand the most. You can visit Computer Part Picker site to update hardware.
When choosing components for your computer, be sure to consider all of the above variables: the motherboard and processor must have the same socket, the RAM banks must be compatible with the slots on the motherboard, and they must be the same type.
Hard Disk or SSD:-
A computer without a data storage unit would not allow the storage of documents, programs and its own operating system. But the question is: Which unit to choose? Is it still worth considering traditional hard drives or is it better to add new solid state drives that are extremely fast?
Probably the best solution would be to associate a very large mechanical hard drive, in which to store data, on a smaller SSD in which to install the operating system, to program and store the files that are used most frequently. This is because SSDs are much faster than traditional hard drives, but have a limited number of writes and, above all, have costs much larger than mechanical HDDs.
Motherboard:-
This is what will "connect" all the components of the computer. Although it does not have a direct impact on the performance of the games, it allows the operation of the other components. Therefore, it is advisable not to purchase an old generation motherboard if you plan to add a video card or a high-end processor to the system.
The Processor:-
Depending on the game we are talking about, the processor can play an important role in getting many frames per second. For example, if it is a game that contains many particles / constantly generates objects, the processor may be almost as valuable as the video card. Moreover, when choosing it, make sure it has the right socket to match the motherboard. Otherwise, it will not be able to be mounted.
Video Card:-
It is the most important component when it comes to video games. This is due to the new technologies used in creating graphics / textures in games. If you want to be able to use the maximum graphical settings of a game and keep good performance, this is the piece in which you have to invest the most.
Power Supply:-
Also called a Power Supply Unit (PSU), is the component that supplies power to all other computer components. It can be modular; in this case it allows you to mount only the cables you need, or non-modular, i.e. with a fixed set of cables already connected to the power supply that cannot be changed in any way. We recommend those with a higher level of energy efficiency (the level of efficiency is indicated by the brand «80 Plus» which can be standard, bronze, silver, gold, platinum or titanium). If you care about quietness, prefer those with larger fans that need to run at a slower speed.