The Best Chill Games on Mobile to Help You with Stress Release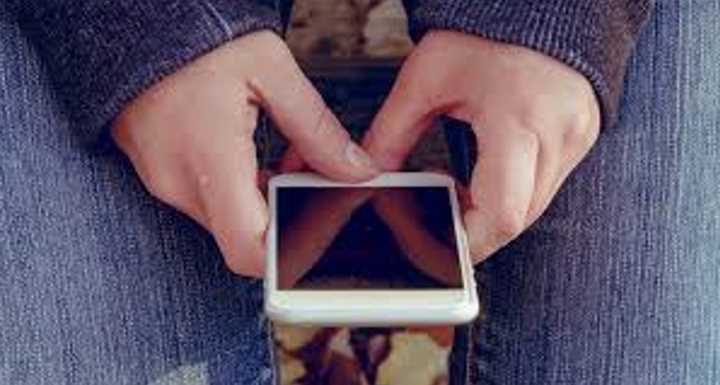 The dangers of stress are well-established in modern medicine. Unfortunately, our lives are structured in such a way that avoiding it altogether simply isn't an option. Whether at work, in school, or even at home, we are exposed to stress-inducing situations on daily basis. There is simply no escaping it. One thing we can do is try and mitigate its effects. One way to do so is through stress-releasing activities and one of the most popular ones is gaming. A few things on this planet will help you release stress as a nice chill game, especially one you can play on your mobile. That way you can play it anywhere and relieve some of the stress you have accumulated. Mobile games can even be played on the job, which is excellent since work is usually the number one stress inductor for most people. Playing a few rounds of your favorite game will help you cope with it, regardless of what caused it.
The Dangers of Stress
Stress can cause some very serious consequences to our health, even causing some irreversible damage. High levels of stress make it difficult to control your emotions, which can cause some serious problems in both your professional and family life. It can also highly increase the risk of several chronic diseases, including cancer, cirrhosis of the liver, and lung diseases, as well as suicide and fatal accidents. Men under stress are more susceptible to erectile dysfunction and low testosterone levels. It can also have an adverse effect on your gums and teeth, causing various diseases in that area. Heart muscle is extremely sensitive to high levels of stress, opening doors for all kinds of situations that can be very serious. People under stress can gain unwanted weight due to poor eating habits. Finally, it will wreak havoc on your immune system, making your body less capable of defending itself. Knowing all this, it is vital to have some sort of valve to release stress before it gets too late and games seem like an easy and convenient way of doing it.
What type of games release stress?
The definition of chill games for stress release will vary from person to person. Since it is a matter of personal preference, it can encompass various genders and titles. For some, city-building games are perfect for stress release. Many people enjoy interesting slot machine games as stress relievers, as it increases their levels of endorphin. Others prefer strategies, while some people relax best by shooting at enemies or battling hordes of zombies. When composing this list, we try to cover all angles, and hopefully, you will be able to find something that works for you.
Stardew Valley
Stardew Valley is a classic mobile game. On the surface, it is a nice, relaxing farming game, but once you scratch the surface, you will find much more. It includes elements like puzzles, fishing, dating, and just a hint of the occult. It may seem complicated at the beginning, but it has a very gentle learning curve that will ease you into mastering the game mechanics in no time. We find that this is very important, as games that expect you to learn how to swim by throwing you off into the deep end of the pool can actually cause a lot of stress and aren't appropriate here. One of the best things about Stardew Valley is that it will run on anything with a screen, so even if you have an older device, it will work without a hitch.
Dream Daddy: A Dad Dating Simulator
What is a recently divorced dad new to town to do when faced with a demanding dating scene? Try to reinvent himself, of course. This is where you come in in this interesting dating game. You can customize your dad's character any way you want, including hair, body, facial features, and facial hair, even choosing clothing and adding piercings. Your character also has a teenage daughter, which tends to complicate things a bit, as she doesn't always approve of your dating choices, just like a real teenager wouldn't. Other dads in the game can help you get started with helpful tips on the town's social life and possible matches.
Monument Valley
Monument Valley isn't everyone's idea of a chill game for stress release, but for people who enjoy solving puzzles, it is ideal. The game is accompanied by a subtle soundtrack that is a perfect match for its content, adding another relaxing factor. The game's premise is simple enough, get from point A to point B by arranging landscape to open new paths. The game graphics are amazing, minimalistic yet stunning in appearance. Every new screen unlocks something new to wonder, forcing you to play just one more turn. The game also features a great story, which we will leave to you to discover.
Neko Atsume: Kitty Collector
They say that watching kittens play is an excellent way of relieving stress. Therefore, Neko Atsume: Kitty Collector should be ideal for people who like cats, but can't have them for some reason. As the name would suggest, your aim is to collect kitties. To do so, you must attract them to your garden and take a picture of them for your catbook. The best way to get them to visit is to offer them various toys which cats adore. The game can run itself, and the only thing you have to do is check it occasionally. You don't have to spend hours staring at your screen like with some other games.
Prune
Gardening is a great way to kill off some excess stress, so we had to include a game about it in our list. Prune is a game about removing excess from your plants. By keeping only what works, you can create some astonishing creations, which will do wonders for your stress levels. The game follows a Buddhist approach to life, urging you to prune all excess and enjoy simple essentials, which is great advise for our lives as well.
Tops Tips to Choose the Best Casino For You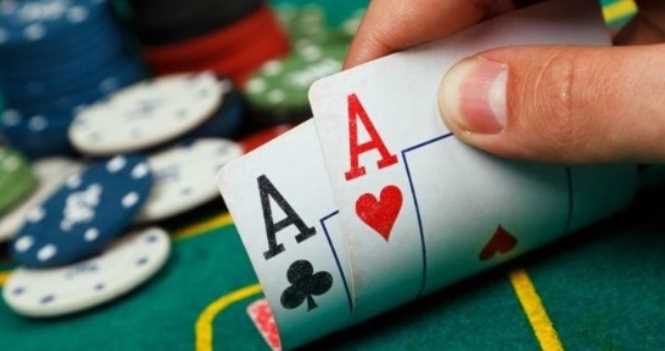 For people who love to go to the casino and try out their luck, it is very important to pick the right one. Many things happen under the table and behind closed curtains at casinos that determine whether you feel lucky on that day or not. Here is how you can choose the best casino for you.
Know about the games that you want to play.
The first factor you should consider when choosing a casino for yourself is knowing what you want in your casino. From the games you would be playing, the kind of prizes and bonuses you want to the overall service you are expecting there.
For example, ask yourself whether you want to play more slot games or are you more of a table or blackjack person. Once you are done deciding on your first preference, you can shortlist the casinos that have those games the most.
Make sure you do your homework.
Before you even think about entering a Casino Finland, make sure you do all the research that you need. First, check if they have a valid license. Then, read about them online, when it started, how the service is, and what people have said about the casino.
The best way to feel sure about picking the right casino is to talk to someone who has been to that casino and has firsthand experience of how things are down there. The most important thing to check about a casino is their security protocols, the safety of the players, and the payout or banking system that they use.
Go and see for yourself.
Be the judge of the casino for yourself, go there, and have a good look around. Do not go to play any games the first time you go to an unknown casino. Instead, move around, see the kind of games they have, observe the kind of players they have, read about their rules and the system, and feel free to ask questions. Maybe even try their drinks if you feel like it but stay away from playing any big games.
Test the customer experience.
While you are at the casino, checking everything out, make sure to test the staff. Observe the behavior of the dealers, the serving staff, and so on. The staff makes up the entire casino experience, and if they are not good at their job, there is a high chance that even if you win in the future, you will not feel as great, let alone losing there. So ask them questions about the place and try not to disturb or irritate them while you are at it.
Picking a casino is not at all an easy task. There are so many factors that make the whole casino experience better, and if any of them are missing, you should look for a better option. Besides, there are so many good options out there that you would never run out of them.
The 4 Things To Avoid Doing In Fantasy Football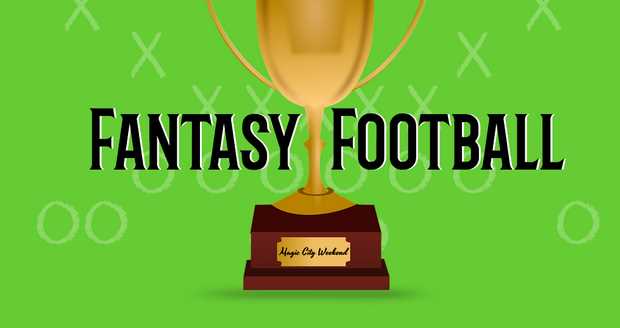 Fantasy football is a great way to pass the long cold winter. This is a great time to start thinking about playing it since the NFL season is about to start. Since it isn't gambling, it can be played just about everywhere.
There are some ways to play and ways that you shouldn't. Everybody makes mistakes, of course, but if you try to avoid certain ones you can have a lot of success. In this article, we will go over several of the things to avoid doing when you play fantasy football.
1 – Be unprepared
Being successful at fantasy football means you have to put the time in to do your research. The worst thing that you can do is to come unprepared for the draft. This is the most important thing to get right.
If you don't have time to prepare for the season, then it is a good idea to play a daily league called a DFS. Then you only have to come up with the best NFL DFS picks today rather than for the whole season.
You should have a draft strategy planned out at least a few days before you're set to draft. If you put in a couple of hours a day for a few days then you should be able to have a solid roster wishlist.
This doesn't just include how you draft. It pays off to understand how the league will give points so you can make sure to set your roster.
2 – Forget about the bye week
Even seasoned fantasy football players can forget about the bye week. And when it happens you can certainly forget about a win for that week. If most of your starters are not active then you will not be able to score many points.
What makes it worse is that not every team has their bye week at the same time. This means that you can several weeks of lower points if you have players that are on your roster that are not playing that day.
3 – You don't pay attention to matchups
Some players just don't mesh well with another team's offense or defense. Look ahead to the competition and see how your player stacked up against them in the past. It may be your biggest point-getter, but it is best to take them off of the roster.
This is why having a deep roster that you created by drafting well is so important. You should have somebody else who is in a favorable matchup able to take that roster spot and give you a chance for a win.
4 – You ignore trades
Trading well is almost as important as drafting well. You should have a list of players that you weren't able to draft that you would like to have had. Then, wait for opportunities to get them via trade.
Always respond to trade offers even if you don't like the offer. You can negotiate and may end up with a player you really like.
What Is A Progressive Slot Machine?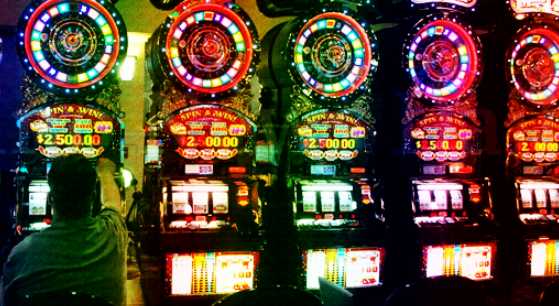 Many casino goers find the Fulton casino and its many slot machines a bit too familiar. They begin to think that this casino is somehow "copied" from somewhere else or is somehow not really all that it claims to be. And if you are one of these people, you will want to read about the Fulton casino's recently introduced megasloto link slot. You may be quite surprised at just how similar the game of slot machines can be between different casinos. This is especially true with the progressive slot machines.
The mechanics of playing a progressive slot machine are basically the same no matter where you play. In a typical casino, a slot player will spin a wheel and get the results displayed on that wheel. When a slot player gets a hit, they will get "reward points" that can add up to as much as a substantial amount of money. The more hits that a slot player gets, the more money that they can win.
In some casinos, the progressive slot machine version of the game is simply called "progressive" or "non-progressive." The casino management is in the business of making money, and they make sure that their slots are "payable" by the player so that they keep coming back. That is why many casinos have both versions of the game available.
Progressive Machines
While both progressive machines do the same thing, the differences between the two actually lie in the way that they treat winning slots. In a non-progressive slot machine, the odds of winning are not dependent on whether you will hit it or miss it. The casino can always reschedule the slot ball if it strikes "out" due to bad luck.
With progressive slot machines, the chances of hitting it depend on whether the "reward" ball has been spun already. If so, then a certain percentage of the slot players at the casino are going to hit it, regardless of how good or bad they think they may be. When this happens, the casino immediately owes an adjustment to the jackpot and pays out the extra money to the casino. On the other hand, if the jackpot hasn't yet been spun, then the casino has to wait until it is split into smaller jackpots before paying out the prize.
Downside to playing progressive slot machines
Of course, there is always a downside to playing progressive slot machines. Most people don't like taking a chance on losing more money than they would. And for those who are more experienced at playing slot machines, the loss of the progressive slot money is a definite discouragement. Many people who start out at the casino with no real strategy but who hope to make some quick money find that they lack in that area.
However, the casino has to adjust the rules each time it offers the progressive slot machine game in order to prevent this type of issue. The casino also wants to make sure that the slot players have a chance of winning the progressive slot machine jackpot prize and want to offer them every chance at success. That means the progressive slot machine games have to pay out even if they aren't the best paying slots. Otherwise the casino will lose money on the deal.
For those who do play the progressive slot machines, you need to realize that there are many ways to win. Some days the progressive slot machines may pay out the jackpot right away. Other days, you may not win anything at all. It's important that you know when to take your chances when playing these progressive slot machines. Taking your chances when you think you may not be likely to win the jackpot is the smart thing to do.