The Basic Rules of Paintball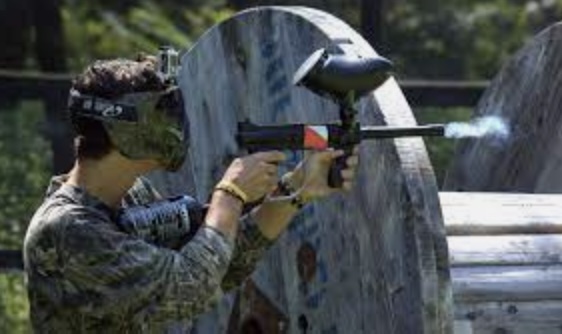 Are you new to the exciting world of paintball?
Paintball is an action sport that is played by millions of people around the world. And if you enjoy the rush of hunting or shooting games, you've probably looked into it before. Paintballing combines familiar aspects of competition and strategy with a new and entertaining twist.
But despite being a fun, action-packed backyard game, it can actually be quite a technical sport.
Below, we have provided an essential guide to the rules of paintball that will get you up to speed before playing.
Essential Gear for Paintball Players
The basic rules of paintball and the essential gear for paintball players are intertwined.
Generally, players must wear full-face protective masks to guard against getting hit with a paintball. To reduce ricocheting paintballs, all players should also wear long trousers and long-sleeved shirts or jumpers.
Wearing gloves and chest protectors such as vests are also recommended. You can learn more about paintball vests and their purpose when you click on this link.
Lastly, paintball guns must have a barrel-blocking device that stops live play when the gun is removed from the game area.
Basic Safety Guidelines
One of the most important paintball rules is to always wear a face mask or other protective eyewear when a game is in progress. This will protect you from rogue paintballs that might cause severe eye injuries. It is also important to ensure that the paintball marker on "safe" at all times when it is not in use or when a game is not in progress.
When playing, do not intentionally aim at a person outside of the designated playing area. Always be aware of your surroundings. Additionally, do not double-feed war paint or exceed a speed limit of 300 feet per second in your gun.
Lastly, it is important to play safe and use common sense.
Basic Rules for Playing
Basic rules in paintballing include using protective gear, always having a referee or "ref", and no shooting close range or "ramping". All players must be aware of their surroundings and maintain a safe distance. It is against the rules to shoot people out of bounds, or "blind shoot", and eliminate an opponent by shooting them in the head.
To prevent players from getting too close to each other, they must follow a "ten-foot rule" at all times. If a paintball hits a player, they must inform the referee, take off their mask and raise both hands. The referee will then have to give the all-clear before eliminated players leave the game so that it can continue with the remaining players.
When reloading, all players must ensure that their barrel is pointing away from people.
Try Paintball Now!
Paintball can be an exciting, engaging, and active sport. If you follow the basic rules and paintball safety regulations, joining a game can be great and memorable for all involved.
So be safe and have fun!
Are you looking for more informative reads? If so, visit the rest of our site!
What You Need to Know About Owning a Gun in Wyoming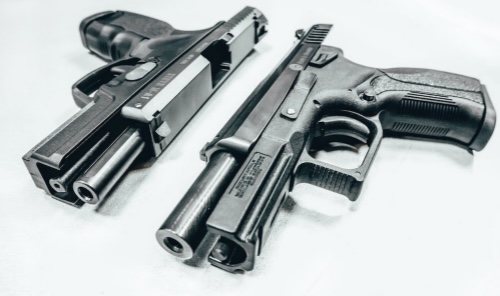 Guns hold a deep-rooted place in American history and culture. Whether used for hunting, sport, or protection, firearms are a significant part of many American households. Wyoming, known for its vast landscapes and rich outdoor traditions, is no exception. With its distinct stance on gun rights, understanding the ins and outs of gun ownership in the state is crucial for both residents and potential gun owners. If you're considering purchasing a firearm or just curious about the regulations in Wyoming, this article will guide you through the vital details.
1. Gun Laws and Regulations of Wyoming
Diving right in, Wyoming is a state that strongly supports the Second Amendment. With a strong gun culture, it's essential to know the basic laws and regulations that surround firearm ownership.
Firstly, Wyoming operates under what's known as a constitutional carry system, which means that any adult who can legally own a firearm can also carry it openly or concealed without needing a special permit. However, if you wish to carry concealed in other states, getting a Wyoming concealed carry permit can be beneficial as many states recognize it.
For those considering purchasing a gun in Wyoming, it's relatively straightforward. There's no mandated waiting period, meaning once you've decided on your gun of choice and passed the federal background check, you can walk out of the store with your new firearm. While the state doesn't require permits or licenses to purchase, it's always a viable idea to stay informed. Changes can happen, and being caught off guard isn't a situation any gun owner wants to find themselves in. So, it's crucial to remain updated on the Gun Laws and Regulations of Wyoming to avoid issues.
2. Purchasing and Selling Firearms
Once you've got a grasp on the basic regulations, the next step is understanding the process of buying and selling guns. In Wyoming, licensed firearms dealers are required to run a background check on potential buyers. This process ensures that the person buying the gun is legally allowed to own one. The background check goes through the National Instant Criminal Background Check System (NICS) and is a federal requirement.
Private gun sales, on the other hand, are a bit different. If you're buying a firearm from another individual in Wyoming, the seller isn't required to run a background check. Still, both parties should be aware of their legal responsibilities. As the seller, it's illegal to sell a firearm to someone you know or believe cannot legally own one. As the buyer, it's your responsibility to ensure you're not breaking any laws by purchasing the weapon.
Now, you might wonder about gun shows, as they're a popular venue for firearms transactions. The same rules apply. Licensed dealers at gun shows will run background checks, while private sellers will not. It's always a good practice, whether buying from a store, an individual, or at a gun show, to keep records of the transaction. This documentation can be vital in the future if questions arise about the firearm's ownership or history.
3. Storage and Transport
After purchasing your firearm, the next thing to consider is how to store and transport it. Wyoming doesn't have specific state laws on gun storage at home. However, for safety reasons, it's recommended to store firearms in a secure place, preferably a gun safe, and away from children or unauthorized users.
When it comes to transporting guns, Wyoming law is more explicit. If you're carrying your firearm in a vehicle, it can't be concealed on your person without a valid concealed carry permit. However, a gun can be hidden anywhere in the vehicle, like in the glove compartment or under the seat, without a permit.
4. The Importance of Gun Safety Classes
When it comes to gun ownership, understanding how to handle and operate your firearm safely is paramount. Wyoming has numerous establishments that offer gun safety classes, and it's a good idea for every gun owner, novice or experienced, to attend these. Not only do they teach the mechanics of handling guns, but they also delve into the ethics and responsibilities that come with firearm ownership. Many of these classes also provide hands-on experience, allowing participants to practice what they've learned in a controlled environment.
5. Recognizing Restricted Areas
Even in a state as gun-friendly as Wyoming, there are places where firearms are strictly prohibited. These typically include schools, government buildings, and some public areas. Additionally, private businesses have the right to deny entry to individuals carrying firearms. It's essential to be aware of these restrictions and always respect posted signs and directives. Failing to do so can lead to legal complications, including potential fines or imprisonment.
Being cognizant of restricted areas is not just about following the law; it's also about respecting the comfort and safety of others. Always err on the side of caution and discretion, and when in doubt, seek clarification from local authorities or property managers about the firearm policies in any given area.
6. Traveling Out of State with Your Firearm
If you're a Wyoming resident planning to travel out of state with your firearm, it's crucial to familiarize yourself with the gun laws of your destination. Every state has its regulations, and what's acceptable in Wyoming might not be in another state. Some states have reciprocity agreements, recognizing permits from other states, while others don't. Always do your research before traveling to ensure you stay on the right side of the law.
7. Special Cases: Antique Firearms and Relics
For enthusiasts of history and vintage items, Wyoming recognizes a distinction between modern firearms and antiques or relics. Typically, firearms manufactured before 1899 or those that use obsolete ammunition are considered antiques. These firearms generally don't require the same background checks as modern guns when being bought or sold. However, it's essential to have proper documentation proving the firearm's age and status to avoid potential legal misunderstandings.
Conclusion
Owning a gun in Wyoming comes with a blend of freedom and responsibility. The state's laws reflect its deep respect for the Second Amendment, allowing residents significant leeway in their firearm rights. However, with these rights come the obligations of safe and lawful gun ownership. By staying informed and practicing safe gun habits, Wyoming residents can fully enjoy their rights while ensuring the safety of themselves and those around them.
What You Need to Consider When Purchasing New Airsoft Equipment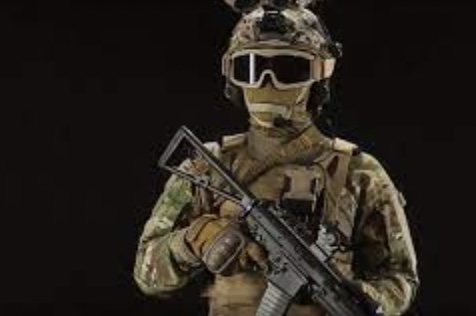 Whether you have just got into playing airsoft, or if you have been building your interest for a while, you will quickly realize just how important it is to have the right equipment. When purchasing any new equipment, there are many factors you will want to take into account. Getting the best value for your money and getting hard-wearing and functional products is crucial, especially if you are playing more than one game a month.
What You Need
Before starting any shopping trip, you need to think about what you need. For example, do you need goggles or other protective eye equipment? Do you need a better rifle – are you still working with a beginner? Or, do you need new tactical clothing that allows you to move quicker (without being seen) and with less effort? It can be easy to get carried away and purchase new items that you do not require (or will not even use). Looking at what other players have (and utilize) will always give you a good starting point.
What You Already Have
If you are looking at upgrading, it is important to look at the existing equipment that you already have, and see how this works for you. Doing this lets you see what you want in your next purchase. For example, is the airsoft helmet you currently have fit for purpose Is it capable of allowing communication with others? Does it have a visor? Is it the best color? When you look at what you already have, you ensure firstly that you do not purchase the same product again. You also ensure you purchase equipment with features you know you will need and use.
Satefy and Standards
To make sure you and the other players are safe at all times, you need to only purchase equipment and gear that is safety tested. Purchasing from social media websites and even purchasing second-hand is not recommended, as you are not guaranteeing that products and equipment are up to the required standards. To ensure you are always focusing on safety and high standards, you need to only purchase through reputable providers. Look for those that meet safety criteria, and those that keep up to date with legislation and law. If you have doubts about a provider, then take your search elsewhere.
How Much You Want to Spend – Your Budget
There may be lots of items you wish to purchase as you ramp up your investment in airsoft. However, it is essential that you have a budget in place before making any purchases. When you have a budget to work towards, you can be sure that you are purchasing what you need and want – but at an affordable price. If you have not got a budget to work towards, then you may end up spending more than you had anticipated. This may then have an impact on the enjoyment you get from the game if expensive items get damaged.
5 Ways to Ensure Accuracy When Firing a Sig P365 Tacpac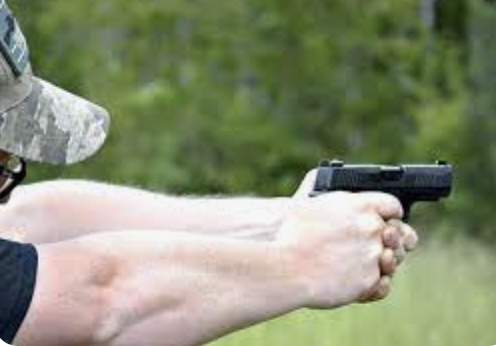 As the owner of a Sig P365 Tacpac pistol, you're equipped to deal with both home intruders and assailants when you are out in the world. The thing is, you're only safe if you're able to fire accurately, and you might be surprised to learn that many people hold their 9mm pistols incorrectly, meaning they have much less chance of hitting what they're aiming at.
Tip #1 – Use the Sights (That's what they're there for!)
Our first tip for increased accuracy is to use those little bumps at the front and back of your pistol's barrel. That's right, we're talking about your Sig P365 Tacpac handgun's sights. Ok, so we might have sounded slightly sarcastic there, but so many people don't.
Ideally, through the two rear sight dots, you must see the front dot sight. If you don't, and you fire anyways, the chances of striking the target go down markedly.
Tip #2 – Get Your Grip Right
Another super important factor when firing a 9mm pistol is how you grip it. This is called the Master Grip, and it basically describes how your hand interfaces with the pistol. Your grip must be tight but not overly so. There should be no spaces between your hand and the grip or the beaver tail.
It must also be replicable every time you draw the weapon, with your hands locked in on your Sig P365 Tacpac or other weapons the same way every time. Doing so will ensure you shoot the same way every time – meaning close grouping.
Tip #3 – Keep Your Trigger Pull Smooth
Also crucial for good aiming is a smooth trigger pull. All the time at the range, you see people's heads bobbing all over the place as they pull the trigger, and this is going to do nothing for your accuracy.
Instead, strive to keep your head nice and still and focus on keeping your arms straight and fixed in position. If your arms get tired before you're ready – stop, reset and go again.
Tip #4 – Use Good Posture
One reason why some shooters have accuracy issues is that their posture is off. With the smaller 9mm handguns, recoil is not so much of an issue, but it's all about having a firm foundation whenever you shoot. So, what does a good posture look like?
We're talking about the left foot forward (left for left-handers), with the other foot slightly behind you to give you stability. In this position, you shouldn't be easy to push over!
Tip #5 – Keep Your Technique In Your Head
The last tip we'll leave you with is to actively run through what you need to do in your head as you're doing it. By focusing on your hand positioning, posture and ensuring that you use the sights as they're designed to be used, you stand a much better chance of hitting the same point consistently.
This is something that should be practised and practised until it becomes a completely natural movement.
Use These Tips to Be a Deadshot With Your Sig P365 Tacpac
Thankfully, when it comes to firing a pistol accurately, it's mostly about doing the right things and replicating them over and over again. That means anyone can improve their aim using the tips we've shown you here. Follow the advice we've shown you here, and there's no reason why you can't be a deadshot in no time at all!