The Advantages of a Damascus Blade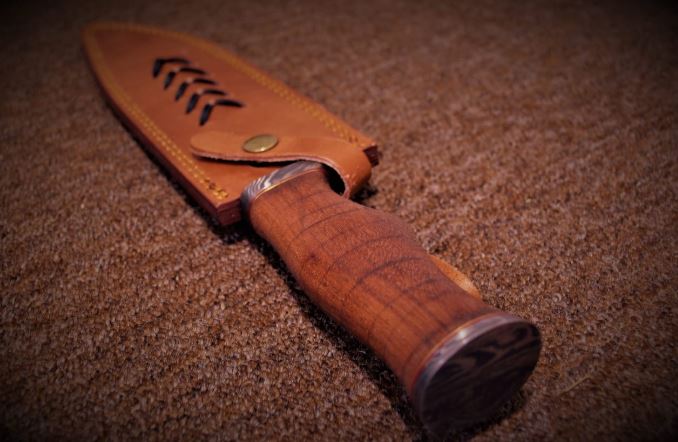 Have you ever wondered where the idea of Valyrian steel from Game of Thrones came from? How about the Beskar steel from The Mandalorian?
These mythical metals are all inspired by Damascus steel, a real metal that has earned itself legendary status over thousands of years. Blades forged from this material are sought after, thanks to the distinctive wave-like pattern which covers the surface of the weapon.
But why would anyone buy an expensive blade like this? Read on to find out the advantages that a Damascus blade has over your average knife.
Damascus Blades Are Stronger & Sharper Than Average Blades
If you were to take something like a scalpel or a razor blade and put it under a microscope, you would notice that each looks as if they have teeth. These micro-serrations are responsible for the exceptional sharpness and cutting ability of those blades, and the Damascus blade.
The sharpness associated with micro-serrated blades comes from the fact that the edge which meets the material has small, sharp corners instead of being one even line. This allows the knife to separate the material much faster than with a traditional blade, or even a normal serrated blade.
Layered Metals
Unlike the razor or scalpel, however, a Damascus blade gets its micro-serrations from the materials used during the forging process. These materials are a mix between high-grade carbon steels and regular iron that lay upon one another to create a blade with properties of both ingredients.
Because the edge of the blade comprises alternating layers of different quality steel from top to bottom, as the blade endures use over time the lower quality steel wears away before the high-quality steel. The result of this wearing-away process is those microscopic serrations that give the blade its exceptional sharpness.
This process of alternating layers of high and low-grade carbon is also responsible for the properties of increased strength and durability that Damascus blades have. Specifically, each blade has an inner core of hard, high-quality carbon steel sandwiched between two layers of softer steel.
Best Of Both Worlds
Iron and other softer steels are more flexible and are thus more resistant to chipping, breaking, snapping, or other critical failures which are possible during use. However, this flexibility comes at the expense of hardness. Thus, blade-smiths wrap this material around the blade everywhere except the edge to protect them from damage.
On the other hand, the higher quality steel of the inner core has incredible hardness due to its lack of impurities and forging temperature. This hardness allows the edge to have sharper, cleaner edges. The downside is though, is that harder steel is far more brittle and susceptible to damage. And so, smiths only expose the core on the very edge of the blade.
As you can see, the Damascus blade is essentially the perfect balance of two extremes. Both sharp and strong, hard and resistant. However, these properties only apply to blades forged properly. Cheaper blades forged by those who take shortcuts throughout the process will be no stronger or sharper than your average kitchen knife.
Quality Above All Else
This same principle applies to all blades and any other weapon or tool you can think of. If not forged with the utmost care, respect, and skill, it won't be worth your time. So if you're looking to acquire swords knives and daggers, or even a Damascus blade, be sure to visit a reputable smith shop. And prepare to spend a pretty penny for a high-quality piece.
Damascus Blades Have A Legendary History
There are few materials more mythical in nature than Damascus Steel, the material from which Damascus blades get their name. This legendary status is the case because of two reasons: The history of the material is long and highly contested amongst scholars, and the ancient process people used to make the material became lost to time.
The most widely accepted theory about the origins of Damascus blades is that it came from material in ancient India called Wootz steel that had increased properties of hardness and toughness due to the various small alloys inside the metal being exceptionally hard materials such as tungsten, chromium, and vanadium.
This Wootz steel was then shipped from India across the ancient trading networks and eventually made its way to a city in then Syria called Damascus. The blacksmiths in Damascus were among the best in the world at the time, and they used their skill with the hammer to forge weapons out of a mixture of Wootz steel and lower quality iron.
Superior Weapons, Superior Army 
Compared to conventional iron or bronze weapons which were widely used during the time, Damascus blades were far superior. It is for this reason that many military figures and armies have carried, owned, and fought with Damascus blades. Even Alexander the Great carried a Damascus sword on his hip.
The vast military superiority of Damascus blades over most weapons in the ancient world is also a reason why the process of making the blades is unknown. Those who knew how to make the weapons held the information close to the chest to prevent rival military forces from getting their hands on the technology.
But this secrecy would be the downfall of the original ancient Damascus Steel. By the 1700s, no one knew how to create the material anymore. In most cases, people did not write the recipe down. Instead, they passed it down orally or through the master-apprentice dynamic. And the few places where it might have existed in written had not survived the test of time.
A New Challenger Appears
Adding to that, new technologies would arise during the early modern period that challenged or even outmatched the superiority of Damascus blades. Modern metallurgy technology and techniques made high-quality steel weapons on par with Damascus commonplace, and the introduction of firearms would eventually make all such weapons obsolete.
Despite this, Damascus weaponry has survived to the present day thanks to the discovery of a process similar to that of the ancients in terms of the final product. Although not the same, our Modern Damascus steel is close enough that they inherited the legendary history of the original.
Damascus Blades Are Beautiful & Timeless
What most people think of when they imagine Damascus blades is the beautiful wave-like ripple pattern that covers the blade from tip to heel. These Damascus Steel patterns are responsible for the blade earning the name 'watered blade', and for people mistaking other blades with similar patterns as Damascus, despite having differing origins.
There are two known processes for authentically creating the ripple pattern of Damascus Steel and one process which creates only a superficial pattern that resembles true forged Damascus. Each process has benefits and drawbacks associated with it, so it's important to know which forged your blade before purchasing.
Pattern-Welding
The first process, and the one used to construct all Modern Damascus blades, is pattern welding. This process creates the characteristic watery effect throughout the entire blade, from the surface through to the bottom. It also gives the blade many of the same properties that the ancient process would have.
Essentially, pattern-welding is the same layering of different quality metals discussed earlier in this article. High-quality steel and low-quality iron fuse together by folding and hammering at high temperatures until a welded bond forms. After enough iterations, the wavy effect arises due to the color difference between the two materials.
Cast Damascus  
The second process is Cast Damascus. While the true, original cast Damascus process has been completely lost to time, modern metallurgists have come up with an approximation that comes close to what the ancient method would have been. But since the original materials have also been completely lost, no blade forged from this process exists today.
After combining iron, steel, and charcoal into a large blast furnace sealed off from oxygen, smiths supply enough heat to melt everything together. There, carbon atoms from the charcoal find their way into the metal, and after cooling form a crystal-like structure in the material. Forging the resulting ingot would then produce the ancient Damascus blades, complete with the watery pattern they get their beauty from.
While the former two processes create authentic Damascus blades with a pattern that runs through the metal, acid or laser etching does not. This process only etches the watery pattern into the surface of an otherwise normal steel blade. Thus, after enough use, the pattern will wear away completely. So even though they are cheap, buying Damascus blades produced this way is a waste of time.
Proper Care
It is also a waste to buy an expensive, authentic Damascus blade only to not take care of it. If not cared for, these blades will rust, dull, and lose their beautiful pattern. Ensure that you care for them by washing and drying them after use with a non-abrasive material and applying a coat of wax to keep away moisture.
Think Damascus Blades Are Cool? Take A Look At This…
Damascus blades aren't the only cool items you can read about on this website. Our other articles showcase many more interesting novelties which would fit right in with your new legendary blade. So keep browsing around our site and find out about more epic products today.
Navigating the Medicare Annual Enrollment Period 2023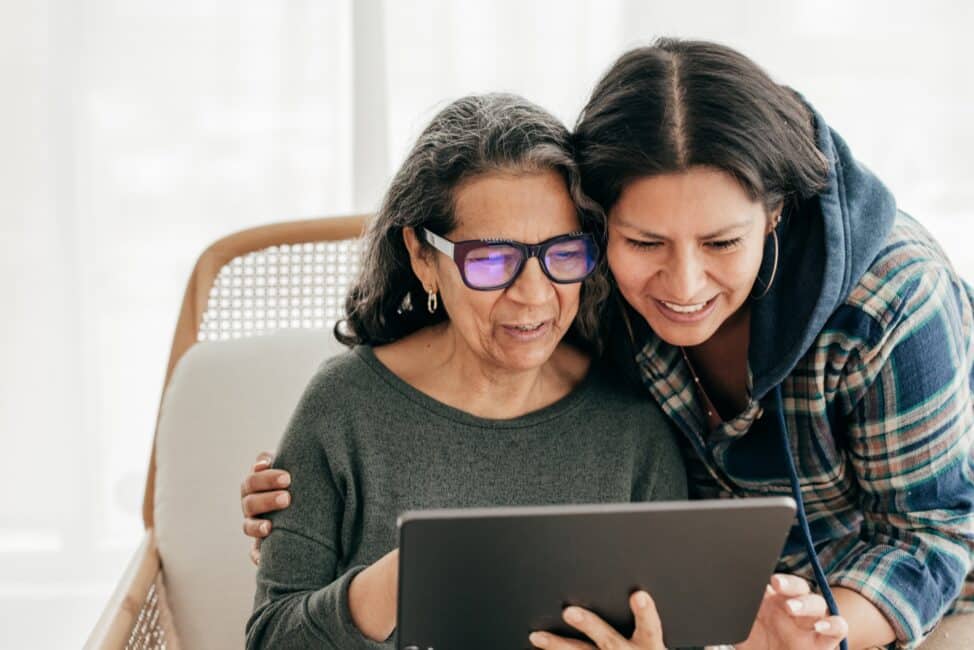 The Medicare Annual Enrollment Period 2023 (AEP), which runs from October 15th to December 7th, 2023, is a pivotal time for retirees to ensure they have the ideal Medicare plan in place. It's not just about making changes; it's about making the right changes. During this period, individuals with Medicare can assess their existing coverage and explore new options to find the plan that best suits their healthcare needs and financial situation. In this article, we'll delve into the significance of the AEP and share tips to keep in mind while helping you discover the perfect Medicare plan.
Understanding the Medicare Annual Enrollment Period
The Medicare Annual Enrollment Period is your annual opportunity to fine-tune your Medicare coverage. Running from October 15 to December 7 each year, it provides the flexibility to make changes that align with your evolving healthcare requirements. You can choose between Original Medicare and Medicare Advantage plans and adjust your prescription drug coverage through Medicare Part D.
Review Your Current Plan
One of the most frequent errors during the AEP is assuming that your existing Medicare plan will remain unchanged. Plans can undergo significant alterations, impacting your coverage and costs. To avoid this mistake, meticulously review your current plan. Ensure it still aligns with your healthcare needs, including doctor preferences, prescription drugs, and budgetary considerations.
Don't Overlook Prescription Drug Coverage
Neglecting to review your prescription drug coverage can lead to unforeseen expenses. Drug formularies, the lists of medications covered by your plan, can change annually. Failing to verify these updates might result in higher out-of-pocket costs or discovering that your essential medications are no longer covered. Prioritize prescription drug coverage when evaluating your plan.
Changes in Healthcare Needs
Your health situation can evolve from year to year. Neglecting to consider these changes may mean missing out on benefits that better suit your new healthcare needs or paying for coverage you no longer require. Regularly assess your health status to ensure your Medicare plan continues to meet your evolving requirements.
Explore Other Plans
Many retirees limit their exploration of alternative Medicare plans. AEP is the perfect time to venture beyond your current plan and discover options that may offer better value, enhanced coverage, or additional benefits. Don't settle for less than the ideal plan that aligns with your unique healthcare priorities.
Don't Disregarding Network Changes
Medicare Advantage plans often involve networks of healthcare providers. These networks can change, and your preferred doctors or specialists may no longer be in-network. This oversight could result in higher costs or the inconvenience of finding new healthcare providers. Prioritize your healthcare network when evaluating plans.
Evaluate the Costs of Your Plan
While premiums are an essential cost consideration, they don't tell the whole story. Plans with low premiums may come with higher deductibles and copayments, impacting your overall expenses. Evaluate the comprehensive cost of a plan, including potential out-of-pocket expenses, to determine its true affordability.
Don't Delay!
Procrastinating on your Medicare plan decisions during the AEP can lead to rushed choices and missed opportunities. To make well-informed decisions that align with your healthcare needs, start the process early. This allows ample time for research, thoughtful decision-making, and a stress-free enrollment experience.
Navigating the complexities of the Annual Enrollment Period is a crucial endeavor. At Exact Medicare, we are dedicated to helping you find the perfect Medicare plan tailored to your unique healthcare needs and financial goals. Don't hesitate to reach out to us at 380-242-2006 or schedule an appointment at ExactMedicare.com. Your health and peace of mind are our top priorities during the Medicare AEP.
The Power of Networking in Higher Education: Building Connections for Future Success – Harit Gaba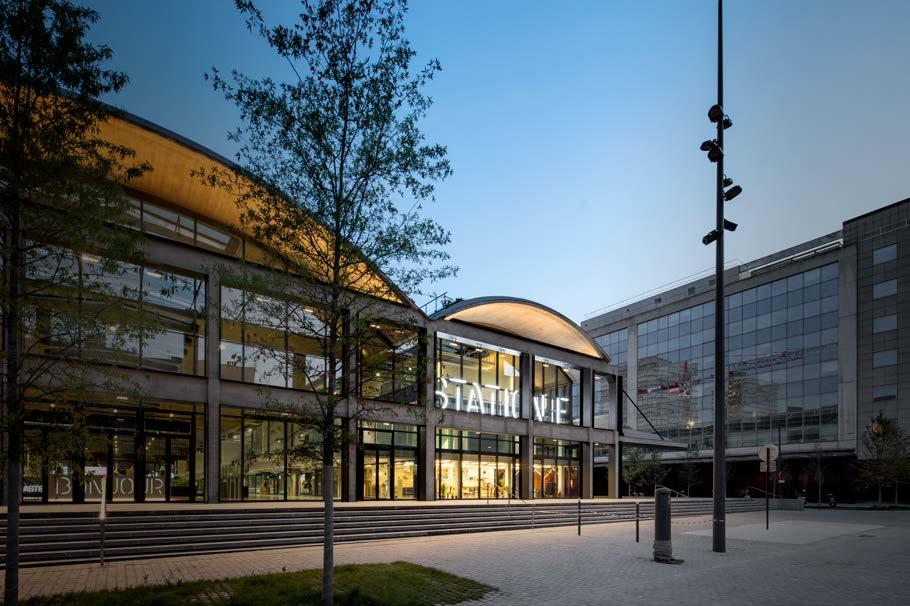 In the realm of higher education, networking is more than just a buzzword; it's a pivotal element of academic and professional development. For students, academics, and professionals, building a network can open doors to opportunities, collaborations, and knowledge sharing. Here experts like Harit Gaba delve into the importance of networking in higher education and offers insights on how to effectively cultivate and leverage these connections.
The Role of Networking in Academic Success
Access to Opportunities: Networking in higher education provides access to internships, job openings, research projects, and mentorship opportunities that might not be widely advertised.
Knowledge Exchange: It facilitates the exchange of ideas, fostering collaborative learning and research. Networking with peers, faculty, and industry professionals can lead to a deeper understanding of subjects and exposure to diverse perspectives.
Strategies for Effective Networking in Higher Education
Leveraging University Platforms: Universities often host various events such as seminars, workshops, guest lectures, and alumni meetups. Participating actively in these events can help students and faculty build valuable connections.
Professional Organizations and Clubs: Joining student clubs or professional organizations related to one's field of study can be a powerful way to network with like-minded individuals and industry experts.
Online Networking Platform: Platforms like LinkedIn, ResearchGate, and academic forums are invaluable tools for networking in the digital age, allowing students and professionals to connect beyond geographical boundaries.
Overcoming Networking Challenges
Breaking the Ice: For many, initiating conversations with strangers can be daunting. Preparing an elevator pitch or having a set of conversation starters can ease this process.
Maintaining Authenticity: Effective networking is not just about building a long list of contacts; it's about fostering genuine relationships. Authentic interactions often lead to more meaningful and lasting connections.
Networking Beyond Academia
Internships and Industry Connect: Internships provide a practical platform for students to network with professionals in their field of interest. Industry connections can offer insights into career paths and the realities of working in a particular sector.
Alumni Networks: Alumni networks are a treasure trove of opportunities and guidance. Alumni can provide mentorship, career advice, and may even open doors to job opportunities.
The Long-Term Benefits of Networking
Career Advancement: A robust professional network can significantly influence one's career trajectory. It can lead to job referrals, recommendations, and collaborations long after graduation.
Lifelong Learning: Networks formed in higher education often become part of one's lifelong learning community, offering continued professional and personal development opportunities.
Networking in higher education is an indispensable tool for academic and professional growth. It requires a proactive approach, but the benefits it yields – from career opportunities to personal development – are immeasurable. As the educational landscape continues to evolve, networking remains a key factor in unlocking potential and paving the way for future success.
The True Value of Internships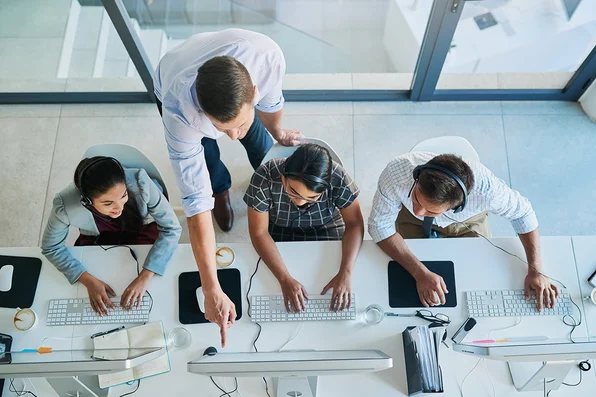 In today's competitive job market, internships serve as a pivotal step in shaping one's career path. While commonly seen as a gateway to networking and skill enhancement, internships hold a deeper, often unexplored significance in an individual's professional journey.
The Unseen Dimensions of Internships
Internships are more than just a prelude to employment; they are a unique ecosystem within themselves. Imagine a craftsman honing their skills in a workshop. Similarly, internships are vocational classes in the real world, where theory meets practice. Here, interns don't just learn the 'how' of their trade, but the 'why' behind it. It's an environment where mistakes become lessons, and achievements, however small, are steppingstones to greater success.
The Alchemy of Skills and Passion
Internships are often likened to a trial run in a chosen field. But what sets them apart is their uncanny resemblance to an alchemist's laboratory. Just as an alchemist transforms base metals into gold, an internship can transmute raw talent and enthusiasm into refined skills and focused passion. The process is not just about sharpening existing skills but discovering new ones. It's an exploratory journey where interns may find their true calling in unexpected tasks or projects.
Networking: Beyond Exchanging Business Cards
Networking during internships is often envisioned as a series of handshakes and exchanging business cards. However, it's more akin to joining a guild of craftsmen, where connections are forged on the anvil of shared experiences and mutual respect. These bonds often last a lifetime and can open doors that were previously invisible. It's about building a community of mentors, peers, and future collaborators who will be integral to one's professional saga.
The Narrative of Personal Growth
Internships offer a narrative of personal growth that goes beyond professional development. They are a rite of passage where one learns the subtleties of workplace dynamics, the art of communication, and the importance of time management – skills that textbooks and classrooms often overlook. This journey from a novice to a more confident individual is a transformation that remains with the intern long after the internship has concluded.
A Testing Ground for Adaptability and Resilience
In the ever-evolving landscape of the job market, internships act as a testing ground for adaptability and resilience. They are akin to a ship's first voyage, testing its seaworthiness. Interns learn to navigate through various challenges, adapt to different working environments, and bounce back from setbacks. This resilience is a crucial skill that employers value highly.
The Subtle Art of Corporate Storytelling
An often-overlooked aspect of internships is the art of corporate storytelling. Interns are not just passive observers but become part of the company's narrative. Their work, no matter how insignificant it might seem, contributes to the larger story of the organization. This experience provides interns with a unique perspective on how businesses operate and succeed.
Conclusion: A Journey of Self-Discovery and Professional Evolution
Internships are a journey of self-discovery and professional evolution. They offer a glimpse into the real world of work, an opportunity to apply academic knowledge, and a platform to build lasting relationships. More importantly, they allow interns to weave their own stories of growth, resilience, and success. In this light, internships are not just a steppingstone to employment but a foundational experience that shapes one's professional ethos and personal narrative.