The Advantages of a Damascus Blade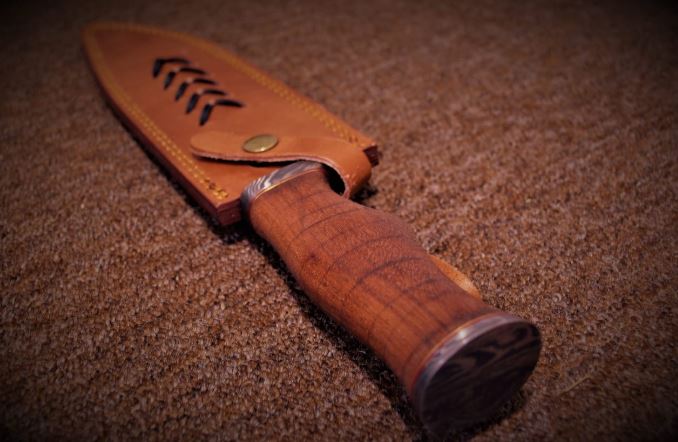 Have you ever wondered where the idea of Valyrian steel from Game of Thrones came from? How about the Beskar steel from The Mandalorian?
These mythical metals are all inspired by Damascus steel, a real metal that has earned itself legendary status over thousands of years. Blades forged from this material are sought after, thanks to the distinctive wave-like pattern which covers the surface of the weapon.
But why would anyone buy an expensive blade like this? Read on to find out the advantages that a Damascus blade has over your average knife.
Damascus Blades Are Stronger & Sharper Than Average Blades
If you were to take something like a scalpel or a razor blade and put it under a microscope, you would notice that each looks as if they have teeth. These micro-serrations are responsible for the exceptional sharpness and cutting ability of those blades, and the Damascus blade.
The sharpness associated with micro-serrated blades comes from the fact that the edge which meets the material has small, sharp corners instead of being one even line. This allows the knife to separate the material much faster than with a traditional blade, or even a normal serrated blade.
Layered Metals
Unlike the razor or scalpel, however, a Damascus blade gets its micro-serrations from the materials used during the forging process. These materials are a mix between high-grade carbon steels and regular iron that lay upon one another to create a blade with properties of both ingredients.
Because the edge of the blade comprises alternating layers of different quality steel from top to bottom, as the blade endures use over time the lower quality steel wears away before the high-quality steel. The result of this wearing-away process is those microscopic serrations that give the blade its exceptional sharpness.
This process of alternating layers of high and low-grade carbon is also responsible for the properties of increased strength and durability that Damascus blades have. Specifically, each blade has an inner core of hard, high-quality carbon steel sandwiched between two layers of softer steel.
Best Of Both Worlds
Iron and other softer steels are more flexible and are thus more resistant to chipping, breaking, snapping, or other critical failures which are possible during use. However, this flexibility comes at the expense of hardness. Thus, blade-smiths wrap this material around the blade everywhere except the edge to protect them from damage.
On the other hand, the higher quality steel of the inner core has incredible hardness due to its lack of impurities and forging temperature. This hardness allows the edge to have sharper, cleaner edges. The downside is though, is that harder steel is far more brittle and susceptible to damage. And so, smiths only expose the core on the very edge of the blade.
As you can see, the Damascus blade is essentially the perfect balance of two extremes. Both sharp and strong, hard and resistant. However, these properties only apply to blades forged properly. Cheaper blades forged by those who take shortcuts throughout the process will be no stronger or sharper than your average kitchen knife.
Quality Above All Else
This same principle applies to all blades and any other weapon or tool you can think of. If not forged with the utmost care, respect, and skill, it won't be worth your time. So if you're looking to acquire swords knives and daggers, or even a Damascus blade, be sure to visit a reputable smith shop. And prepare to spend a pretty penny for a high-quality piece.
Damascus Blades Have A Legendary History
There are few materials more mythical in nature than Damascus Steel, the material from which Damascus blades get their name. This legendary status is the case because of two reasons: The history of the material is long and highly contested amongst scholars, and the ancient process people used to make the material became lost to time.
The most widely accepted theory about the origins of Damascus blades is that it came from material in ancient India called Wootz steel that had increased properties of hardness and toughness due to the various small alloys inside the metal being exceptionally hard materials such as tungsten, chromium, and vanadium.
This Wootz steel was then shipped from India across the ancient trading networks and eventually made its way to a city in then Syria called Damascus. The blacksmiths in Damascus were among the best in the world at the time, and they used their skill with the hammer to forge weapons out of a mixture of Wootz steel and lower quality iron.
Superior Weapons, Superior Army 
Compared to conventional iron or bronze weapons which were widely used during the time, Damascus blades were far superior. It is for this reason that many military figures and armies have carried, owned, and fought with Damascus blades. Even Alexander the Great carried a Damascus sword on his hip.
The vast military superiority of Damascus blades over most weapons in the ancient world is also a reason why the process of making the blades is unknown. Those who knew how to make the weapons held the information close to the chest to prevent rival military forces from getting their hands on the technology.
But this secrecy would be the downfall of the original ancient Damascus Steel. By the 1700s, no one knew how to create the material anymore. In most cases, people did not write the recipe down. Instead, they passed it down orally or through the master-apprentice dynamic. And the few places where it might have existed in written had not survived the test of time.
A New Challenger Appears
Adding to that, new technologies would arise during the early modern period that challenged or even outmatched the superiority of Damascus blades. Modern metallurgy technology and techniques made high-quality steel weapons on par with Damascus commonplace, and the introduction of firearms would eventually make all such weapons obsolete.
Despite this, Damascus weaponry has survived to the present day thanks to the discovery of a process similar to that of the ancients in terms of the final product. Although not the same, our Modern Damascus steel is close enough that they inherited the legendary history of the original.
Damascus Blades Are Beautiful & Timeless
What most people think of when they imagine Damascus blades is the beautiful wave-like ripple pattern that covers the blade from tip to heel. These Damascus Steel patterns are responsible for the blade earning the name 'watered blade', and for people mistaking other blades with similar patterns as Damascus, despite having differing origins.
There are two known processes for authentically creating the ripple pattern of Damascus Steel and one process which creates only a superficial pattern that resembles true forged Damascus. Each process has benefits and drawbacks associated with it, so it's important to know which forged your blade before purchasing.
Pattern-Welding
The first process, and the one used to construct all Modern Damascus blades, is pattern welding. This process creates the characteristic watery effect throughout the entire blade, from the surface through to the bottom. It also gives the blade many of the same properties that the ancient process would have.
Essentially, pattern-welding is the same layering of different quality metals discussed earlier in this article. High-quality steel and low-quality iron fuse together by folding and hammering at high temperatures until a welded bond forms. After enough iterations, the wavy effect arises due to the color difference between the two materials.
Cast Damascus  
The second process is Cast Damascus. While the true, original cast Damascus process has been completely lost to time, modern metallurgists have come up with an approximation that comes close to what the ancient method would have been. But since the original materials have also been completely lost, no blade forged from this process exists today.
After combining iron, steel, and charcoal into a large blast furnace sealed off from oxygen, smiths supply enough heat to melt everything together. There, carbon atoms from the charcoal find their way into the metal, and after cooling form a crystal-like structure in the material. Forging the resulting ingot would then produce the ancient Damascus blades, complete with the watery pattern they get their beauty from.
While the former two processes create authentic Damascus blades with a pattern that runs through the metal, acid or laser etching does not. This process only etches the watery pattern into the surface of an otherwise normal steel blade. Thus, after enough use, the pattern will wear away completely. So even though they are cheap, buying Damascus blades produced this way is a waste of time.
Proper Care
It is also a waste to buy an expensive, authentic Damascus blade only to not take care of it. If not cared for, these blades will rust, dull, and lose their beautiful pattern. Ensure that you care for them by washing and drying them after use with a non-abrasive material and applying a coat of wax to keep away moisture.
Think Damascus Blades Are Cool? Take A Look At This…
Damascus blades aren't the only cool items you can read about on this website. Our other articles showcase many more interesting novelties which would fit right in with your new legendary blade. So keep browsing around our site and find out about more epic products today.
CCNA practice test for taking the CCNA Certification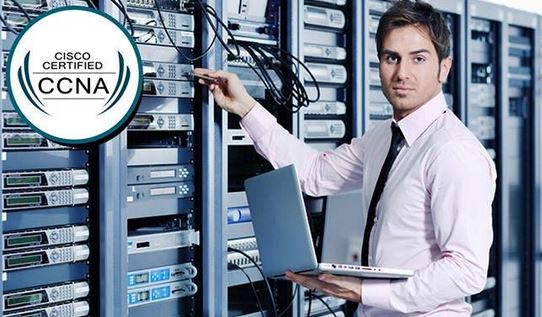 The Cisco Certified Network Associate, or CCNA, is the highest certification in IT security and individual of the mainly valued certifications in the globe. The IT Networking Associate Certificate helps candidates enhance their professional careers through superior career and advanced salary. CCNA practice test validates a person's ability to clear CCNA exam and in case he can do all operations like organize, manage, and troubleshoot switched and routed system.
You need to have a good understanding of why you want to get CCNA certification first, and also have a clear understanding of the goals when it comes to teaching and exam planning. You might consider making a goal for yourself to pass the exam within the next 6 months and schedule your study time and social activities accordingly.
In this article, we'll take a closer look at these great tips to help you prepare for your CCNA certification exam:
Schedule Practice Tests
Plan your practice tests well in advance of your scheduled exam date. Set a deadline for yourself and check out what you've learned during that time. You will discover the areas where you most need to improve.
Get hands-on experience
You will require together academic and realistic information to clear the CCNA exam. Because you get ready for the exam, you must be capable to use academic information to troubleshoot real-world and network problems. For example, it is common knowledge to IP is untrustworthy, except the major problem is the ability to define alternative methods for troubleshooting communication among nodes over IP.
Get suitable study materials
Preparing for CCNA involves collecting the necessary CCNA practice test materials. The best CCNA exam preparation materials are the latest for new CCNA practice test. We also recommend the best ways until Series, also available from Cisco Press. Be confident to answer the follow inquiry and lab workout. Except earlier than you really begin through the CCNA practice test, study to effort with binary math – you must be capable to estimate in your asleep. This facts resolve help out you get CCNA.
Update your data accurate earlier than the exam
We advise that you revise the CCNA practice test another time by your scheduled test date. This determination help out you revive your reminiscence and reveal anything you capacity have missed the primary instance. The previous pair of weeks earlier than exams must be fully loyal to solving questions. Struggle seems for new questions on online site https://cciedump.spoto.net/ccna-2020.php and its best practice test platforms. This must be the moment you effectively internalize the networking concepts to determination be incorporated into your CCNA certification.
CCNA 200-301 Practice Tests Before Exam
Cisco has transformed its Cisco Certified Network Associate, or CCNA, certification system in more radical changes than certifications have ever taken place, and many CCNA applicants may not know what to expect from the new exam. Fortunately for the budding ones, Spoto CCNA 200 301 dumps offer has provided a short, CCNA practice test exam quiz before each chapter so readers can see what they already know and need to brush up on.
While much of the new CCNA 200-301 includes traditional networking topics such as LAN IP Routing and Basic IP Services, the new CCNA 200-301 SPOTO Official Reference Guides Volumes 1 and 2 include a wide range of new topics and practical questions for those hoping for CCNA to catch up.
Project Management Professional (PMP) Certification FAQ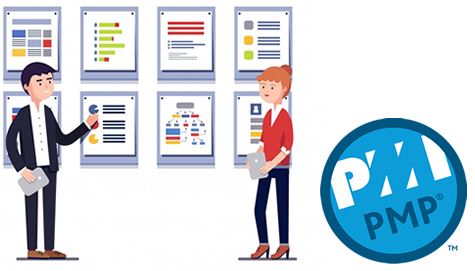 There are several kinds of questions in the minds of the individuals whenever they have to apply for the project management professional certification or the PMP certification. PMP Training in Bangalore comes with several kinds of advantages for all the applicants and will help in making sure that they will be having proper access to a very promising career opportunity.
Following are some of the very frequently asked questions associated with the PMP certification examination:
Why should people go with this?
Many people have a very basic question in their mind that why they should possess the PMP certification and the very basic answer to this particular question is the credibility associated with the PMP certification as it will help in providing them with a good amount of recognition and respect in the industry. The knowledge provided by the PMP certification will help the people to undertake different kinds of projects perfectly and ensure that they will be learning the things to be applied in future and will be facing be happy clients in the long run.
What are the eligibility criteria?
Another very common question in the minds of the people is the eligibility criteria of the PMP certification and the answer to this will be 36 months of project management work experience within the past eight years or 60 months of experience if the individuals do not have the four years college degree. Apart from this, the individuals need to go through 35 hours of qualified project management training so that they can become successful and eligible for this certification.
What is the type of questions in the test?
The test will be described on the official website of the project management Institute and it will include 180 questions which have to be completed in 230 minutes by the individuals. Most of the questions will be multiple-choice with four choices and there will be no penalty for the incorrect questions. So, it is highly advisable for the candidates to never leave any of the questions unanswered.
How long should the students take to prepare?
 This particular question will always depend upon the type of student and the background of the students. More than a couple of weeks are considered to be enough to prepare for this particular examination because the test is a big deal and will require a lot of diligent efforts on the behalf of students to clear this examination with a 90% success rate. Many people devote approximately 2-3 months to this particular preparation so that they can become successful in their first attempt. Apart from this putting the consistent efforts of a minimum of eight hours every week is highly advisable in terms of reading the guide of the official course so that people can clear this in the very first attempt very easily.
Apart from this people also need to go through a rigorous training that will further help in clearing them about different kinds of practical aspects of the whole process. So, the frequently asked questions associated with the PMP certification have been answered above.
How Education Impacts Culture?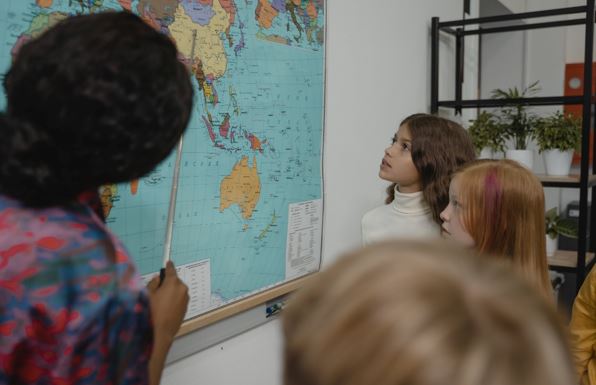 Education is an evident driver of cultural transmission- and, in some cases, transformation. It is challenging to comprehend this relationship because both education and culture are notoriously difficult to define precisely.
If we speak about educational institutions in general, they have two aspects: transformational and reproductive. Education has a causative impact on culture in an ideal world and vice versa and will reproduce the good while transforming the bad.
The education system's primary goal is to pass on cultural heritage to future generations.  It also assists the youngers with adjustment to any changes that have occurred or are anticipated in the future. Education is in charge of infusing all cultural values in everyday life.
It all starts in primary school, where the youngster learns the significance of living a life based on values. It solidifies culture, and culture emphasizes ethical knowledge, values, traditions, etc. It assists individuals in positively adapting to their natural and social environment.
You will see that the culture of one society may value education, and success depends on your level of education. We see that educated personnel come up with solutions to the problems in a much easier way. They contribute to raising people's living standards, most probably because they have discovered newer, more effective ways to make life easy through learning and interactions.
Besides, education helps individuals create a lasting change by formulating policies and these policies help transform the culture of societies. It gets even better because most educational institutions offer online degree programs like a masters in education policy to help students improve the education system. Students can do this through innovative, evidence-based, and anti-racist policy formulation that assists in reshaping the perception of education.
Following are some points that highlight the impact of education on culture.
1.      Transmission of culture
Education is a concerted endeavor to maintain a culture. It passes down existing beliefs, values, and traditions onto the next generations. The transmission methods may differ in each context, but without this, society's survival may be the most difficult challenge.
It can also affect the growth and progress of mankind. The education system has modified teaching techniques, held conferences, and published papers to direct the acquisition of cultural knowledge, skills, and attitudes into social change. All of these things come together to build a personality that emerges during the process.
2.      Preservation of Culture
By maintaining cultural legacy from the past to benefit current and future generations, education helps instill purposeful and well-designed techniques. Education provides opportunities for youngsters to become acquainted with their cultural treasures and support for sustaining them.
Students are known as the directors of future trends. By educating them about the significance of the culture, we can make considerable efforts in imparting knowledge. A well-informed individual is more likely to integrate cultural norms and values with everyday life.
3.      Adaptation to diverse cultures
Education prepares a person to adapt to changing cultural forms and patterns to live a better and prosperous life. It promotes acceptance and prepares for challenges in a diverse environment. Old cultures are modified over time and with the changing pace of technology.
Learning new customs, languages, and traditions is difficult. However, through education and awareness, one can look forward to adapting to the new cultures. Education imparts the benefits of adaptation and enables us to live and learn with new people and bring new ideas from different cultures.
4.      Making changes in the existing culture
The most critical role of education is to change present cultural patterns in response to changing societal requirements. It promotes the culture by replacing old and obsolete cultural forms and reorienting them to meet the needs of time and man.
Education contributes to the development of culture by constantly restructuring and reconstructing human experiences. Globalization is bringing about cultural transformation, which is impacting the educational paradigm. As a result of cultural shift, cultural competency and institutional culture are two new evolving terms.
5.      Development of personality
Education shapes and molds the personality, an essential aspect of culture. It cultivates pupil confidence. They get the opportunity to sit with people from different cultures, communicate and befriend them.
Healthy communication helps in learning new things, and they continue to weave a web of connections with other people in a society. It provides a strength-based perspective to the students on acquiring positive conduct, engaging in the community, and supporting academic and behavioral success. It influences the behavior of individuals desirably.
6.      Help in restoring humanity through cultural diffusion
Cultural diffusion instills a good self-concept in students and equips them to work actively towards structural equality.  Modern cultural values such as cooperation, unity, mutual understanding, and empathy contribute to humanity's long-term survival. Education helps in disseminating these values in students.
Communicating in this age of influence is the best medium to practice transparency, be genuine, and be more kind. Since technology is taking us away from being human, there are still many things we can learn from indigenous people belonging to varied cultures, who emphasize restoring humanity by bringing learning into practice.
Final Words
Besides all the pointers mentioned above, education also helps in getting rid of cultural lag. Since culture takes time to catch up with innovations, technological advancements, and creativity, education acts as a catalyst by bringing awareness and imparting knowledge about the benefits of adopting new ways and technology.
Education works as an integrative force by expressing principles that unify disparate sections of society. Finally, it is vital to instill the significance of education and value-based life for genuinely sustainable growth.