The Advantages of a Damascus Blade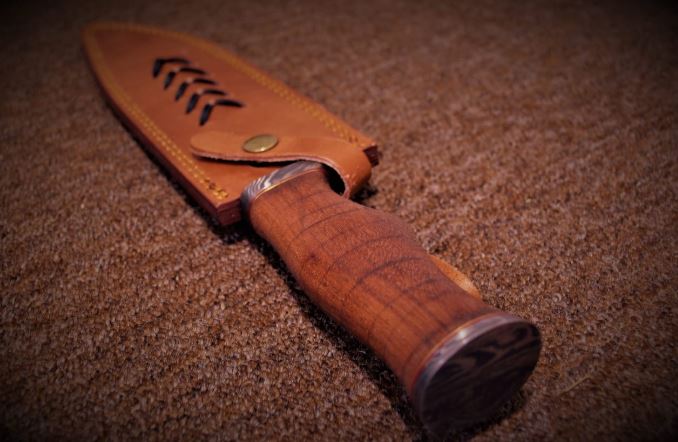 Have you ever wondered where the idea of Valyrian steel from Game of Thrones came from? How about the Beskar steel from The Mandalorian?
These mythical metals are all inspired by Damascus steel, a real metal that has earned itself legendary status over thousands of years. Blades forged from this material are sought after, thanks to the distinctive wave-like pattern which covers the surface of the weapon.
But why would anyone buy an expensive blade like this? Read on to find out the advantages that a Damascus blade has over your average knife.
Damascus Blades Are Stronger & Sharper Than Average Blades
If you were to take something like a scalpel or a razor blade and put it under a microscope, you would notice that each looks as if they have teeth. These micro-serrations are responsible for the exceptional sharpness and cutting ability of those blades, and the Damascus blade.
The sharpness associated with micro-serrated blades comes from the fact that the edge which meets the material has small, sharp corners instead of being one even line. This allows the knife to separate the material much faster than with a traditional blade, or even a normal serrated blade.
Layered Metals
Unlike the razor or scalpel, however, a Damascus blade gets its micro-serrations from the materials used during the forging process. These materials are a mix between high-grade carbon steels and regular iron that lay upon one another to create a blade with properties of both ingredients.
Because the edge of the blade comprises alternating layers of different quality steel from top to bottom, as the blade endures use over time the lower quality steel wears away before the high-quality steel. The result of this wearing-away process is those microscopic serrations that give the blade its exceptional sharpness.
This process of alternating layers of high and low-grade carbon is also responsible for the properties of increased strength and durability that Damascus blades have. Specifically, each blade has an inner core of hard, high-quality carbon steel sandwiched between two layers of softer steel.
Best Of Both Worlds
Iron and other softer steels are more flexible and are thus more resistant to chipping, breaking, snapping, or other critical failures which are possible during use. However, this flexibility comes at the expense of hardness. Thus, blade-smiths wrap this material around the blade everywhere except the edge to protect them from damage.
On the other hand, the higher quality steel of the inner core has incredible hardness due to its lack of impurities and forging temperature. This hardness allows the edge to have sharper, cleaner edges. The downside is though, is that harder steel is far more brittle and susceptible to damage. And so, smiths only expose the core on the very edge of the blade.
As you can see, the Damascus blade is essentially the perfect balance of two extremes. Both sharp and strong, hard and resistant. However, these properties only apply to blades forged properly. Cheaper blades forged by those who take shortcuts throughout the process will be no stronger or sharper than your average kitchen knife.
Quality Above All Else
This same principle applies to all blades and any other weapon or tool you can think of. If not forged with the utmost care, respect, and skill, it won't be worth your time. So if you're looking to acquire swords knives and daggers, or even a Damascus blade, be sure to visit a reputable smith shop. And prepare to spend a pretty penny for a high-quality piece.
Damascus Blades Have A Legendary History
There are few materials more mythical in nature than Damascus Steel, the material from which Damascus blades get their name. This legendary status is the case because of two reasons: The history of the material is long and highly contested amongst scholars, and the ancient process people used to make the material became lost to time.
The most widely accepted theory about the origins of Damascus blades is that it came from material in ancient India called Wootz steel that had increased properties of hardness and toughness due to the various small alloys inside the metal being exceptionally hard materials such as tungsten, chromium, and vanadium.
This Wootz steel was then shipped from India across the ancient trading networks and eventually made its way to a city in then Syria called Damascus. The blacksmiths in Damascus were among the best in the world at the time, and they used their skill with the hammer to forge weapons out of a mixture of Wootz steel and lower quality iron.
Superior Weapons, Superior Army 
Compared to conventional iron or bronze weapons which were widely used during the time, Damascus blades were far superior. It is for this reason that many military figures and armies have carried, owned, and fought with Damascus blades. Even Alexander the Great carried a Damascus sword on his hip.
The vast military superiority of Damascus blades over most weapons in the ancient world is also a reason why the process of making the blades is unknown. Those who knew how to make the weapons held the information close to the chest to prevent rival military forces from getting their hands on the technology.
But this secrecy would be the downfall of the original ancient Damascus Steel. By the 1700s, no one knew how to create the material anymore. In most cases, people did not write the recipe down. Instead, they passed it down orally or through the master-apprentice dynamic. And the few places where it might have existed in written had not survived the test of time.
A New Challenger Appears
Adding to that, new technologies would arise during the early modern period that challenged or even outmatched the superiority of Damascus blades. Modern metallurgy technology and techniques made high-quality steel weapons on par with Damascus commonplace, and the introduction of firearms would eventually make all such weapons obsolete.
Despite this, Damascus weaponry has survived to the present day thanks to the discovery of a process similar to that of the ancients in terms of the final product. Although not the same, our Modern Damascus steel is close enough that they inherited the legendary history of the original.
Damascus Blades Are Beautiful & Timeless
What most people think of when they imagine Damascus blades is the beautiful wave-like ripple pattern that covers the blade from tip to heel. These Damascus Steel patterns are responsible for the blade earning the name 'watered blade', and for people mistaking other blades with similar patterns as Damascus, despite having differing origins.
There are two known processes for authentically creating the ripple pattern of Damascus Steel and one process which creates only a superficial pattern that resembles true forged Damascus. Each process has benefits and drawbacks associated with it, so it's important to know which forged your blade before purchasing.
Pattern-Welding
The first process, and the one used to construct all Modern Damascus blades, is pattern welding. This process creates the characteristic watery effect throughout the entire blade, from the surface through to the bottom. It also gives the blade many of the same properties that the ancient process would have.
Essentially, pattern-welding is the same layering of different quality metals discussed earlier in this article. High-quality steel and low-quality iron fuse together by folding and hammering at high temperatures until a welded bond forms. After enough iterations, the wavy effect arises due to the color difference between the two materials.
Cast Damascus  
The second process is Cast Damascus. While the true, original cast Damascus process has been completely lost to time, modern metallurgists have come up with an approximation that comes close to what the ancient method would have been. But since the original materials have also been completely lost, no blade forged from this process exists today.
After combining iron, steel, and charcoal into a large blast furnace sealed off from oxygen, smiths supply enough heat to melt everything together. There, carbon atoms from the charcoal find their way into the metal, and after cooling form a crystal-like structure in the material. Forging the resulting ingot would then produce the ancient Damascus blades, complete with the watery pattern they get their beauty from.
While the former two processes create authentic Damascus blades with a pattern that runs through the metal, acid or laser etching does not. This process only etches the watery pattern into the surface of an otherwise normal steel blade. Thus, after enough use, the pattern will wear away completely. So even though they are cheap, buying Damascus blades produced this way is a waste of time.
Proper Care
It is also a waste to buy an expensive, authentic Damascus blade only to not take care of it. If not cared for, these blades will rust, dull, and lose their beautiful pattern. Ensure that you care for them by washing and drying them after use with a non-abrasive material and applying a coat of wax to keep away moisture.
Think Damascus Blades Are Cool? Take A Look At This…
Damascus blades aren't the only cool items you can read about on this website. Our other articles showcase many more interesting novelties which would fit right in with your new legendary blade. So keep browsing around our site and find out about more epic products today.
What are the Biggest Challenges in Education?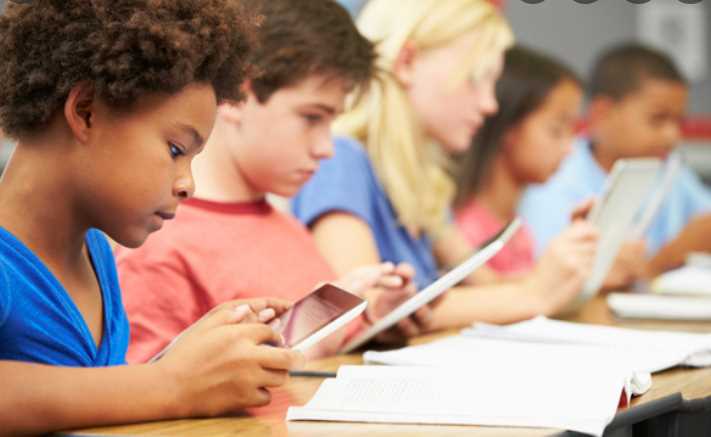 Nowadays, teachers and students are going through more stress in the ever-dynamic world of education than ever.
The average teacher constantly feels overwhelmed from creating lecture notes and learning to use tools to edit PDF files and grade tests.
For students, adapting to new learning formats is a challenge that has proven insurmountable to some.
So to understand how education is struggling today, let's explore the main challenges of teachers in the teaching profession today.
1.    Classroom Size
Teachers in Georgia and South Carolina are buckling under the strain of overflowing classrooms.
With colleges receiving less public funds than usual, many schools have had to admit more students to make money. This situation transfers the stress to teachers who have to control classrooms that are bursting at the seams.
Research also shows that the teacher-student ratio needs to be 1:15 for effective learning to take place.
But many teachers have more than 20 students under their care, which affects the quality of education the students get even within the remote learning framework.
Essentially, the increase in class size is one of the main challenges in new normal education today.
2.    Poverty
With about 16% of children living below the poverty line, most kids from low-income families go to public schools. But since the pandemic hit, many of these families have had to focus on surviving.
These pitiful conditions negatively affect the students' academic performance, forcing many to drop out of school eventually.
Moreover, schools are aware of these students' issues and try to help by providing essentials. Notwithstanding, even their best efforts are not enough to cater to these students.
3.    Family factors
The family as a unit affects many aspects of society because most people receive early education at home.
According to John Locke, children are impressionable, and their social circles influence their behaviors. And since their first social influences come from home, the family factor plays a role in their development.
While many schools create room for children to express themselves, they need parents to step up too. Divorce, domestic violence, abuse, etc., all affect how children learn.
4.    Technology
No one can downplay technology's influence on today's educational sector; the COVID-19 pandemic facilitated tech adoption in schools.
However, schools introduce new technologies with little concern for the teachers that will use them. And since these teachers have limited technical expertise, they can't harness the full potential of these tools in online learning.
But what are some problems faced by teachers during online classes?
For starters, most students are more tech-savvy than their teachers. So teachers have to work extra hard to catch up with their students.
Secondly, concentration is one of the challenges of online teaching. Students barely focus during online classes because they have short attention spans.
So tutors have to come up with creative ways to keep students' attention online, adding to the challenges of teachers in the new normal learning.
5.    Bullying
Bullying is one of the problems faced by students in the classroom. This problem breeds physical and emotional issues that negatively affect learning.
And even with classes moving online, bullying continues to menace classrooms in the form of cyberbullying.
Experts claim that cyberbullying is a leading cause of suicide among students in the USA. Unfortunately, there are no strict laws against online bullying. Therefore, lawmakers need to create rules to punish online bullies and protect victims.
6.    Student attitudes and behaviors
The school environment should be a place of refinement and character building. Unfortunately, many students are outrightly disrespectful to their teachers and peers — and these behaviors create toxic learning environments.
At present, there is no sign that toxic behavior will go away soon. Badly behaved students have influenced or intimidated their peers into joining them in delinquency.
In the end, many students graduate with more bad habits than positive traits, leading to a society of lawless citizens.
7.    No child left behind
The No Child Left Behind Act mandates tutors to teach specific state-recommended programs. Also, NCLB reauthorized the Elementary and Secondary Education Act, forcing US states to test Grade 3-8 students in reading and math before they get into high school.
Lawmakers claim these laws promote accountability, flexibility, research-based education, and parent involvement. But several administrations, teachers, parents, principals see the NCLB Act as a challenge to the educational sector's growth.
Students' tests are now a primary criterion in judging teachers' performances, putting them under more pressure. The tests neglect the fact that students learn at varying paces.
So to meet up, some schools teach students to pass the tests. Others dedicate less time to leisure to ensure the students spend more time studying to pass the tests.
Either way, both solutions neglect the holistic growth of students.
8.    Parent involvement
Regarding parent involvement, it seems teachers always get the short end of the stick. Parents either care too much or too little about their children's academic and social learning.
Many parents are not always involved in their children's lives, which takes a toll on the kids' learning.
Even teachers complain about how difficult it is to meet with their students' parents. Sometimes, teachers may not see their student's parents for an entire school session.
On the other hand, some parents always hang around their kids, suffocating their growth. They cling to their children and interrupt their learning process.
How to handle these issues
As challenges arise in the teaching profession, educators try to address them at the root level. Teachers try to create flexible measures for children living in harsh conditions, but they can't do it alone.
To this end, parents get more involved in their children's studies. They need to pick up from where teachers stopped in class when their kids get home.
Parents can help their kids grow socially, emotionally, and academically by actively participating in their children's education.
Also, schools and lawmakers should consider emotional counseling solutions, anti-bullying laws, and child neglect penalties to help students cope with psychological challenges in school.
Conclusion
The standards in many institutions are crumbling under the challenges in education. While some educational problems came to light after the pandemic, they highlighted age-old flaws in the system.
Technology has its merits, but it cannot solve all the problems in education today. Understanding these issues and creating measures to counter them is the only way the educational sector can grow.
Studying in China: The Ultimate Guide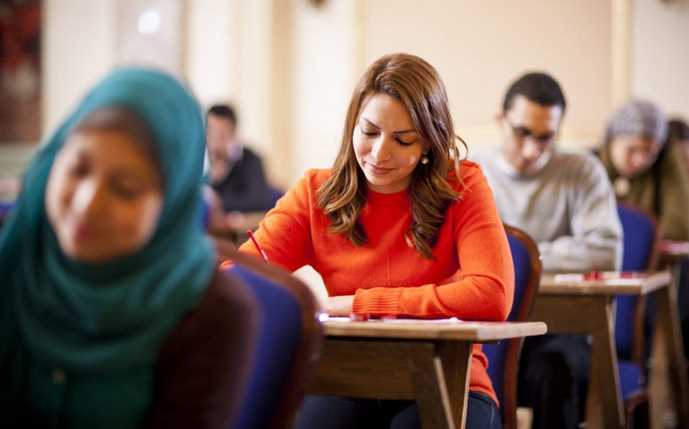 Why study in China?
Although China used to be a niche place for studying abroad, it is no longer the case. Every year, tens of thousands of international students from all over the world are going to China to participate in study abroad programs.
China has a safe and stable society, some of the most advanced infrastructure in the world, and a fascinating culture and history. As China's importance on the world stage continues to increase, its popularity as a destination for studying abroad is also increasing.  Check out visaexprewss.com for more information
getting Started
China has a vast territory, and the options for studying abroad seem endless. To help you focus your search, you need to consider important factors first, such as what you want to learn, the length of the course, location, etc.
Options for studying in China
Before embarking on your study abroad adventure in China, first choose the type of course that suits you best. Your options include:
Traditional semester or one-year credit study abroad program
Complete degree-granting plan
Full-degree granting programs of American universities
Short-term or long-term non-credit Chinese learning options
For more information about each option, see the corresponding section below.
Choose what you want to learn
China is the best place on earth to learn Chinese. It is also a good place to learn Chinese literature and teach Chinese as a foreign language. Most traditional credit study abroad programs and short-term study programs in private language schools focus on these and other subjects related to Chinese language and culture.
You can also study various subjects in China, from engineering to architecture. Although some traditional study abroad programs provide opportunities to study these academic subjects, it is more common for interested students to directly study degree-granting programs at Chinese universities or American universities with campuses in China.
English-taught and Chinese-taught
Another important factor to consider when choosing a study abroad program in China is the language of instruction.
Most traditional credit study abroad programs either focus on Chinese or include a Chinese part. Generally speaking, all courses will be taught in Chinese except for the earliest elementary Chinese courses. If your study abroad plan offers courses on other subjects, they will usually be taught in English.
For full degree programs, the language of instruction may be different. Many Chinese universities offer degree programs taught entirely in English. Although this is a good choice for international students who do not speak Chinese, the quality of these courses varies greatly, and the English proficiency of the professors who teach them varies greatly.
Choose a place to study in China
The location you choose to study in China may depend on various factors. If you plan to study a major or course offered only at a selected institution, or you want to study with a specific professor, then the location you choose will depend on the course location that best suits your needs.
However, if you come to China to study Chinese or plan to study other common majors, then you will have more choices of study locations.
When choosing a location, consider the following:
If you want to learn Chinese: If your main goal is to learn Chinese, please avoid China's large international coastal cities, where Chinese and international English speakers are everywhere. Since language immersion is the key to proficiency, smaller, less international cities such as Guilin will provide you with ample opportunities to use your Chinese every day.
If you want an internship: If you are interested in an internship, you can consider studying abroad programs in China's international city centers such as Beijing, Shanghai, Shenzhen or Guangzhou. These cities have many large Chinese and international companies offering internship opportunities in various fields. Please note that if you work in a smaller city, you can usually get a permit for a summer internship in a different city.
If you want a scholarship: If you choose to study at a university that does not host many international students and is located in a smaller, less fashionable Chinese city, it may be easier to obtain certain Chinese scholarships. The cost of living in small cities in China is also much lower than that in large cities, so consider third- and fourth-tier cities to help save living expenses.
Online Teaching a Super Solution during Pandemic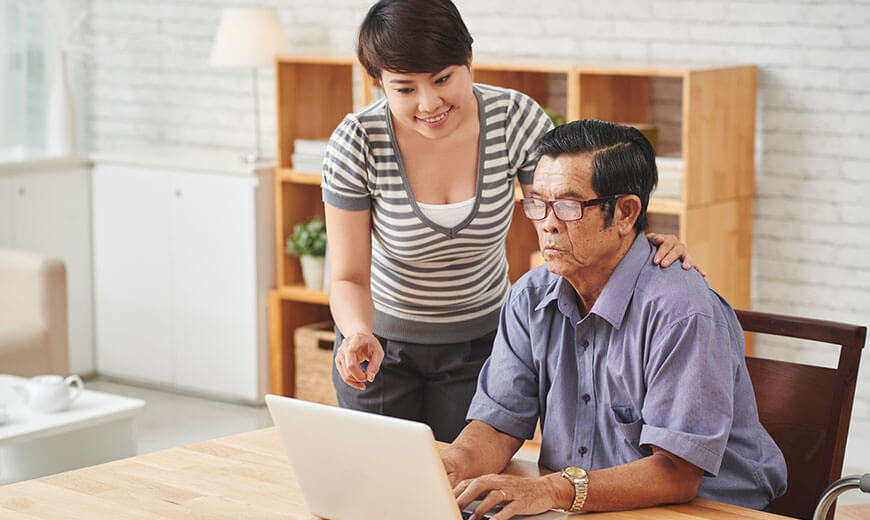 Everything is shifting from offline platforms to online, whether it is work, shopping, and education. The modern adaptation of teaching makes things more accessible for teachers and parents. Online teaching has many advantages and helps students to cover their syllabus easily. Students are facing comfortable learning at their own pace with the help of many online teaching sites. However, managing things together sometimes becomes complicated, and the learning management system is much needed for educators.
Learning management is software or features available on educational apps. It helps in documentation, student performance tracking, analysis of improvement, and online lectures delivery. The concept of the Learning Management system is not so new; it was initially emerged in 1924 and mainly used in the corporate market. It is responsible for making a big part of the e-learning system. Due to the emphasis on remote learning during the COVID-19 epidemic, learning management systems have seen a tremendous increase in their usage.
Future of Online Learning
The advancement of technology is helpful in the rapid shifts towards online education result in excellent user experience and flexible timings that make learning a little firm. The hybrid education system was beneficial over the traditional education classroom system we have been following for years. The involvement of information technology in the education system is helpful in the rapid growth of online education, and now it is becoming a part of school and college education.
There have already been successful online education transitions amongst many universities. Many institutions have managed to provide all courses online in just no time. Many schools started offering the course to students online. Many teachers are now enjoying teaching online as they can do multitask and provide lectures easily.
The involvement of technology has changed and revolutionized the way of teaching for all. It allows students and teachers to learn more efficiently according to their routine. It provides various features that will help students to interconnect with the teacher. The features include clear doubt sessions, chat groups, video and audio meetings, document sharing, students performance analysis, and more. It would be best if the education system worked with the new pattern and helped in the growth of e-learning.
Is Education System Change Beneficial?
We can't deny the fact that covid 19 has utterly disrupted the day-to-day activities for all. The education system has overcome many online education apps that are assisting teachers in conducting the classes. They are helping in providing the budget-friendly solution to parents—the trouble of transportation disappears when you adapt the online education system or particular apps.
Schools and Institutions are now moving their focus towards online learning methods. It will provide a more prosperous future for newer kids. It is now turning out to be an effective way of learning online. Online education is new regular for all, and people are adapting to it and enjoying its benefits.
Final Words
COVID-19 virus had deadly effects on the infrastructure and day-to-day lifestyle globally. Not only developing countries but developed countries can't overcome this situation instantly. Everyone was forced to be locked inside the wall of their house. The closure of schools and institutes disrupts parents, kids, and students. The virtual learning platform is the solution and boon to overcome the situation.
Schools and institutes all over the globe are adopting online teaching globally. The use of mobile learning is accessible and convenient for all. Online education platforms are the ocean of education that provides multiple resources that help to understand the concept. The face of education is changed now, and everyone is now welcoming the virtual learning platforms and enjoying their benefits.