The 4 Must-Have Gauges in a Car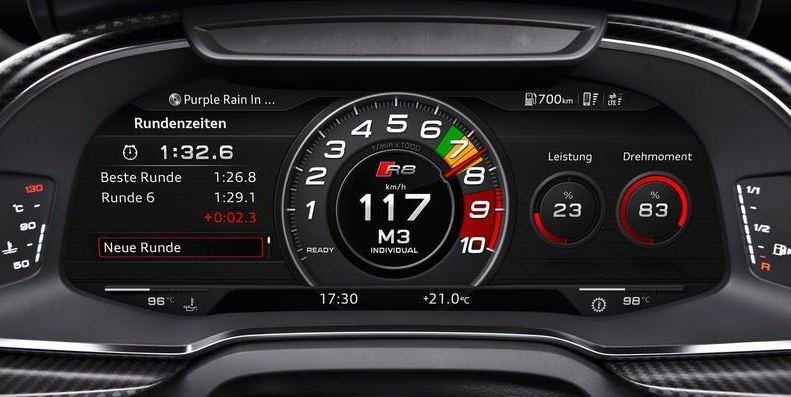 Whether your ride is a hot rod or a street rod, there are basics you need to have on your car. A revhead would always want to know what is happening in and to his car while he is driving. He wants to know how his car is performing. So, if you are not satisfied with the gauges on your dashboard, turn to prosport to provide you with what you want.
A responsible driver should know basic road safety. True passion and love for cars should result in better and disciplined drivers, fewer accidents, less stress, and more respect among drivers on the road. And when a driver knows what is happening in his car while he drives, he is not going to cause any harm to any person or property.
Car accessories on your dashboards, especially prosport aftermarket performance stocks, are not made just to show off but perform critical functions for the car. Gauges are one of them. These accessories give the driver an idea of what he needs to know while he is on the road – speed, fuel reading, water temperature, oil pressure, etc. But of all the gauges on the dashboard, here are the top must-haves for a safe ride.
     1. Fuel Gauge
This pertains to your gasoline use, that is, how much fuel is available to burn for combustion. Check your gauge when you are on a level surface and not when accelerating or decelerating. Always fill your tank when it reaches ¼ level to ensure the fuel pump will properly lubricate. The fuel pump stays at the bottom of the fuel tank and must be kept submerged in fuel. Please do not allow your car to run below its ¼ gas level because fuel helps keep your car's fuel pump cool.  Low fuel levels will expose the fuel pump and will cause it to turn hot. Doing this frequently will ruin the fuel pump and cause it to fail without warning.
2. Temperature gauge – a monitor which helps to ensure that your vehicle does not overheat.
     a. Water temperature
This gauge tells the temperature of the car's coolant. The average temperature of a car's engine while running should be  195-220 degrees Fahrenheit. Should your gauge show a rising temperature, head to the nearest car shop for troubleshooting and avoid serious damage to your engine, which may result in a replacement process.
     3. Electrical gauge 
     a. Voltmeter gauge
The voltmeter gauge measures how much voltage your battery is giving off. It monitors your car battery and alternator. When your car engine is off, the gauge should show battery voltage at 12 volts, and when your car is started, your battery voltage should be at 13 or 15 volts.
     4. Tachometer 
A tach tells you the speed of your engine in revolutions per minute or RPMs. It tells a driver when to shift gears, especially when driving up a steep slope or down a steep grade. This will also tell you when you are over-revving and blowing your motor.
Conclusion
Gauges are the car's way of telling its owner what is wrong or what is happening. An unknown writer said, "A good car gets you from point A to point B. Great cars get you in trouble." Not necessarily, if you take heed and give attention to your gauges.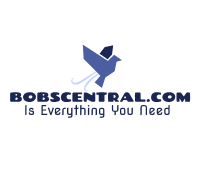 How to Plan a Cross Country Road Trip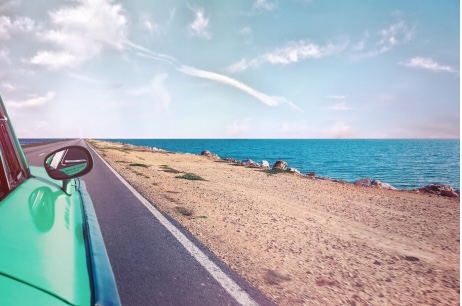 If you've been planning a cross country trip then you want to ensure that you plan in advance.
You want to make the most of your trip but it can be rather stressful so you want to make sure you know what you're doing. So how do you plan a road trip?
This quick guide is the only cross country roadtrip planner you'll need to know about.
Here's how you get started with going cross country:
Choose Your RV
The first step is to rent a RV that'll work well for all the destinations you'll need to go through.
You have to choose an RV that'll work with the type of terrain you'll drive on. For example, one RV might ride well on the beaches of Florida. But the same RV might falter on the dirt roads of Texas.
Make sure you test out your RV until you find one to your liking. After that, you're ready to plan your road trip.
You must also have a backup for your RV. Have at least two extra tires and a pump to fix any flat ones. Always have at least two extra tanks of gas with you.
You must also have all your mobile devices charged. Test out the Wi-Fi connectivity in your RV before you leave. Have a list of all emergency numbers in case you run into any issues.
Choose Your Stops
The next step is to determine where you'll stop on the way. For example, let's say you're driving from Miami, Florida to Savannah, Georgia. You might want to stop somewhere for a meal or even to sleep overnight.
You'll have to find a place where you can park your RV whether it's a hotel or campsite. You need to also research the safe locations on the way.
Plan at least two potential stops in each state you visit. This ensures that you always have a backup option and gets rid of any hassle.
Make sure you research the best stops through online RV communities.
Choose Your Fun
The last and most important step is to decide what fun experiences you want to have during your road trip.
You'll want to research the restaurants, pubs, nightclubs, museums, excursions, nature sights, campsites, etc. that you can find during your road trip.
Make sure you write a list of which ones are your priority. You have to expect that you might not get to see everything. Make sure you see and enjoy as much as you can.
That's Your Cross Country Roadtrip Planner
With this cross country roadtrip planner, you'll be able to embark on a great road trip across the USA!
First, you must find the ideal RV that'll work for the specific places and terrain you'll come across. Test drive it and have backup to avoid a stressful trip.
Make sure you also choose the right stops in each state you visit. Afterward, make a list of all the fun activities you wish to enjoy in each state. Once you've planned those three things you're ready for your road trip.
You can find more great travel content on our website.
How to Select Airport Transportation Services: What You Need to Know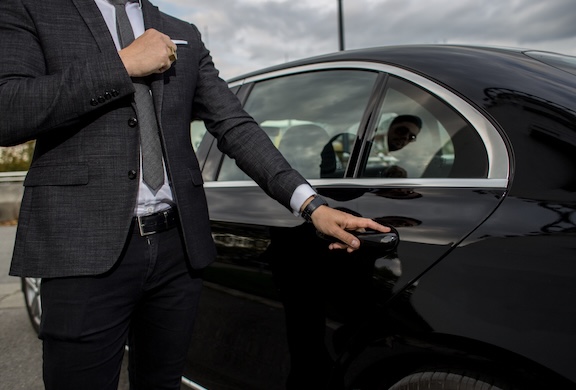 80% of people say they want to travel in 2023. Are you one of them? If so, you're probably already planning a trip.
Have you considered how you're going to get from the destination to your airport? This may seem like a small detail, but if you don't want to be stuck on a shuttle or wait for an unreliable taxi, you should start trying to select airport transportation services.
We're here to help. Read on to learn how to find the right service for you.
Start Your Search Early
If you know you have a trip coming up, start considering your airport transportation needs as early as possible. This is extra important if you're headed to a crowded or popular destination.
Remember that there will be many other travelers looking for rides as well, and it's possible that some airport transportation services will already be booked before you get there.
While there's nothing wrong with taking a bus or shuttle, you're looking for professional transportation services because you want a safer and more comfortable experience. Give yourself plenty of time to find the right match.
Read Reviews and Ask Around
If you're looking for any type of product or service, you read reviews before purchasing it, right? This is no different. Reading online reviews can help you find the perfect transportation service for your trip.
When you browse the web for local airport transportation services, you should be able to see each one's star rating on their "Google My Business" page. Narrow your options to businesses with above-average star ratings so you have fewer options to sift through (and so you're already looking at the best ones).
For example, if you search for Excellence resort transport, you'll see plenty of options.
Read at least a few reviews for each one. If there are any bad reviews, take those into consideration as well. It's up to you to determine whether they're legitimate enough to trust.
If you're looking for airport transportation for business trips, ask other traveling professionals for their opinions. Many people travel often and have favorite companies that they stick with during every trip. Someone may have helpful advice regarding their transportation service of choice.
Check Prices and Availability
What's your budget for travel? If you're paying for your own transportation or if you have a budget set by your company, you should check the airport transportation costs before committing to a specific transportation company.
Keep in mind that the cheapest service isn't necessarily the worst just as the most expensive one may not be the best. That said, you should be careful about "price shopping." Both the price and the reviews should be good.
Once you find a company with good prices, make sure they're available when your flight lands. Some may be booked out or have hours that don't align with your needs.
It's Time to Select Airport Transportation Services
When you're trying to select airport transportation services, keep these suggestions in mind. You'll find the perfect service that lets you travel in style and comfort.
For more helpful articles about travel and more, check out the rest of the site.
How Much Does It Cost to Move Abroad?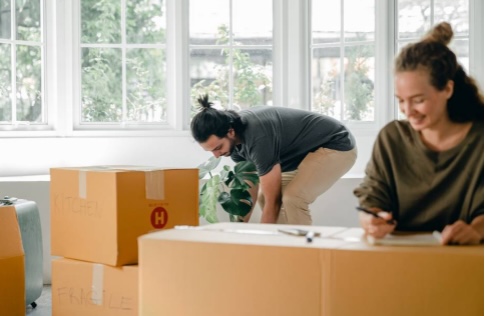 A record number of Americans have reportedly explored the idea of making a move abroad over the course of the last year. All of the turmoil that has taken place in the U.S. has motivated some people to at least look into the idea of trying to move overseas.
Is this something that interests you? If so, you will need to prepare for a move like this far in advance. You don't want to move internationally on a whim and pay the price for it later on.
You should start by figuring out how much it'll cost to hire movers to assist you with your move. It'll help you decide if you have enough room in your budget to move overseas in the first place.
Here are a handful of factors that will affect how much you'll have to pay to bring international movers on board when you move abroad.
The Country Where You Want to Move
There are almost 200 countries scattered throughout the world right now. It'll provide you with plenty of options when you want to move abroad.
But you should know that some countries will inevitably cost more to move to than others. Generally speaking, the further away that a country is, the more you'll need to pay to have international movers lend a hand to you.
You might want to create a short list of countries that you would like to live in and then see how much you'll have to pay to move to each. It could make it so much easier for you to narrow down your original list to just one.
The Possessions You'll Need to Move to a New Country
Are you going to be bringing every single item that you own when you move internationally? Or will you only be bringing a small fraction of your personal possessions along with you?
You're welcome to take either approach when you move abroad. But you should be aware of the fact that the cost of moving will increase based on how many things you bring with you. You might want to scale back on what you're going to bring to another country to keep your moving costs lower.
The International Movers You Hire
Every international moving company is going to charge you a slightly different price to help you move abroad. Because of this, you should shop around for a reputable company that isn't going to break the bank.
This international removal cost calculator can help you get a better feel for what some companies will charge you for their moving services.
Find Out How Much It'll Cost You to Move Abroad
It can be tricky trying to calculate exactly how much it'll cost you to move abroad. As you've seen here, it'll all depend on where you're moving, what you're packing, and who you hire to help you.
Keep these factors in mind as you set out to get international moving quotes. It'll help you avoid experiencing any sticker shock as you try to find the cheapest international movers.
Get more moving tips and tricks in some of our other published blog articles.