Stay Ahead Of The Curve With These New Car Tech Features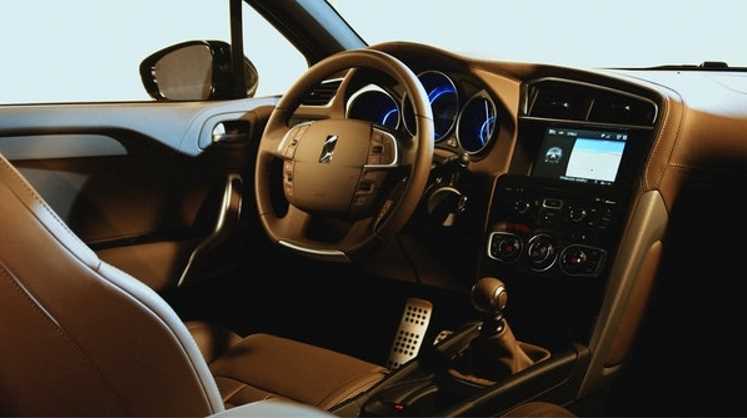 Driving is known to be one of the most dangerous means of travel, but recent data suggests that tech solutions are succeeding in making it a lot safer. Vehicles equipped with advanced safety systems are met with 27 percent fewer insurance claims than those that don't have them, according to LexisNexis Risk Solutions. Advanced safety systems are quickly becoming the norm, and if you're buying a new vehicle you wouldn't want to be stuck with a car that will be obsolete in a few years. So if you happen to be in the market for a new ride, make sure it has these key features.
Advanced Sensors and Automated Assistance
While the kinks in autonomous driving are still being ironed out, you can still enhance your road performance and safety rating with the right technologies. Most modern models have collision warning sensors already, but make sure you get one that covers both the front and rear of the vehicle. Besides that, you would also want advanced warning sensors, such as a rear cross traffic alert, which gives you plenty of warning about cars approaching from either side of you as you're backing up. This helps a lot when you're backing up from between two large vision-blocking obstacles, such as SUVs or alley walls. Blind spot monitors are also becoming increasingly more popular, as are pedestrian sensors to help you spot people crossing the street in low-light areas.
Sensors only tell you of impending danger, however. So for best results, invest in features that automatically assist you in avoiding said danger. The most common example of such tech is automatic emergency braking. This should stop you from getting into most road accidents, but is best supported by features such as lane-keeping assist and automatic high beams. Steering assists such as torque vectoring and four-wheel steering are also huge advantages.
Driver Attentiveness Monitoring
On extended drives, driver drowsiness tends to become the number one enemy. All too often a catastrophic crash could have been avoided if a driver had not nodded off on the wheel. That's why systems such as DriverFocus are fast becoming the standard on upper trim level vehicles. These new iterations of driver attentiveness monitoring aim to deliver more accurate sensing by using cameras instead of or in addition to infrared sensors. If these new monitoring techs perform sufficiently well, we can expect them to start appearing in lower trim models, such as a compact sport utility vehicle or SUV. Considering that SUVs are usually the vehicle of choice for extended drives like road trips, better driver attentiveness monitoring would be an immense benefit to their drivers.
Phone-to-Vehicle Connectivity
Features like Apple Carplay and Android Auto have been around for a while now, so you can expect to see them in a lot of trim levels. But you would want to make sure to get the latest dashboard hardware to go with them, as the latest software updates tend to be geared towards the latest hardware first and foremost. This will save you a lot of grief if it happens that the latest update tends to lag on your system, which is twice as annoying if you're trying to do time-sensitive tasks such as reorganizing your schedule while running late for work.
Phone-to-vehicle connectivity is quickly becoming more of a necessity than a novelty, as it frees up your hands from needing to hold a phone up while you're on the road. With an expansive set of voice commands or a quick tap on the dashboard display, you can do what you can do whatever you need to do on your phone in a safer way. It also supersedes the need for a lot of other in-car gadgetry, such as GPS or even in-car WiFi.
We can't exactly foresee the outcomes of the rapidly accelerating march of auto tech we're currently in. Still, we can make an approximate attempt at ensuring that the cars we buy now won't be obsolete once the next wave of groundbreaking tech comes in.
More Tips For Keeping Your Fleet Safe & Efficient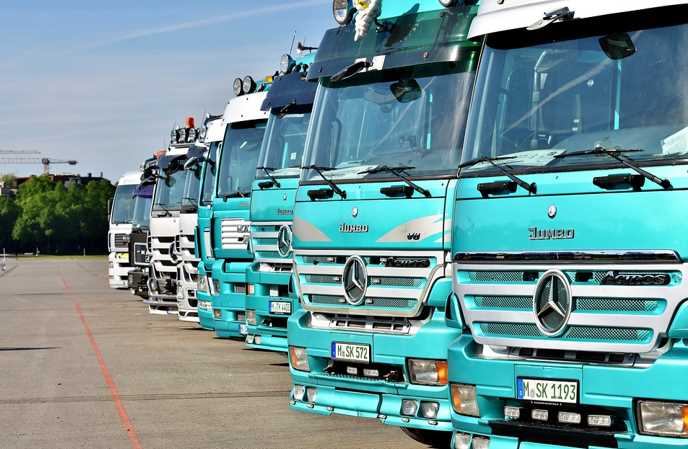 "An ounce of prevention is better than a pound of cure," the saying goes. Additionally, this couldn't be truer when it comes to keeping one's fleet safe and efficient. Big savings are attainable with proper preventive fleet maintenance. Well-maintained trucks use less gasoline (an even more expensive resource in these times), lower operating costs, and have fewer chances of breaking down. Also, by showing more initiative in one's approach, one can stop problems before they devolve into real safety concerns and issues. But, of course, such things are easier said than done, are they not? So, what can you do to ensure your fleet's safety and efficiency? Here are more tips to help you do so!
More Fleet Safety & Efficiency Tips
1.   Make sure your trucks are fit for duty (and their purpose).
Would you use a plastic shovel to dig a building's foundation or a lawnmower to trim your hair? Similarly, each truck in a fleet should be properly equipped for the task at hand. Over-speccing will lead to unnecessary costs. Conversely, under-speccing could result in faster wear and tear. When getting any truck or vehicle and assigning tasks, determine which vehicle to use, what its load will be, and its operating conditions to get the most efficient use.
2.   Train your drivers well.
Train your drivers on how to drive safely and efficiently maintain their trucks, including knowing how to skillfully perform mechanical tasks like checking tire pressure and tread wear. Emphasizing the importance of careful and compliant driving means your fleet will be less likely to become involved in road accidents, causing downtime for trucks due to repairs, or worse – lawsuits. Aside from these, you should explain why safe driving and efficient maintenance are important. One author summarizes that proper coaching or training can help "learners develop enhanced self-awareness and greater personal responsibility."
3.   Take advantage of new technologies.
Investing in new technologies and innovations could help one have an edge against competitors. In addition, management apps can notify you or your fleet inspector of things like vehicle-damaging driving and issue warnings to individual drivers automatically. Moreover, new technological tools can improve their driving while saving you time and money that would have been otherwise spent on repairs on tires for trucks, for example. Finally, as research suggests, truck drivers and their productivity can also increase.
4.   Plan for the future.
Looking ahead towards the future isn't just being dreamy, but it can also be a potentially practical thing to do to keep your fleet safe and efficient. Planning is more than just visualizing growth and expansion but also about preparing for the threats and developments that tomorrow may bring. Any leader without any plan will be left in the dust when their competitors overtake them in the market. Not anticipating economic changes or adapting to evolving industry standards can negatively impact your business and spell doom for your fleet and the livelihood of your drivers.
Whether you're running a small fleet or a business with dozens of them, when you take a preventive approach to keep your fleet safe and efficient, you'll always save time, money, and resources in the long run. Furthermore, investing in good trucks, driver training, and technology means you and your team will be able to deal with problems in record time, make proper maintenance checks, and have drivers that can deal with advanced diagnostics. All of these can ensure that you and your fleet will be around for a long time.
Author's Bio: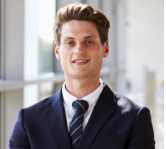 Frank is an energetic salesman. On his free days, he spends his time writing and reading about quality tires and vehicular parts. He says it's because of his love for cars ever since he was a kid when his dad started teaching him about automotive parts.
Are Automatic Motorcycles Good Motorcycles for Beginners?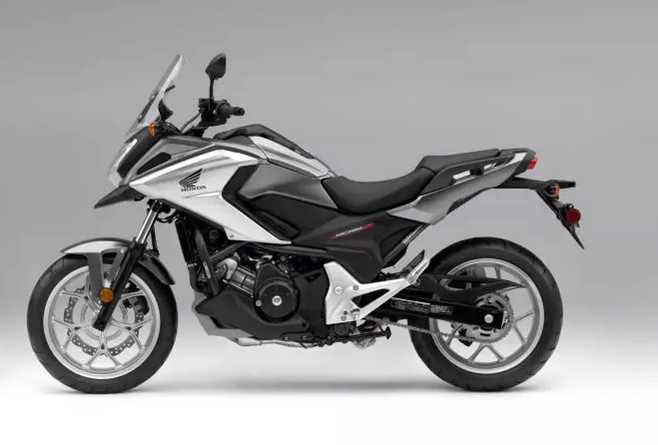 As a beginner learning how to ride a motorcycle, your first impulse is to get your bike. And the first dilemma you might face will be whether to get a manual or automatic motorcycle.
Of course, some factors and preferences might cause this dilemma. But beyond preferences, if you are a beginner, you should consider getting an automatic motorcycle.
In this article, you will learn the reasons to get an automatic motorcycle as a beginner and factors to consider before getting an automatic motorcycle.
Automatic Motorcycles for Beginners
Automatic motorcycles come with an integrated gear-changing system that automatically changes speed without help from the rider. Most automatic motorcycles have a dual-clutch system to amplify the gear change smoothness.
Automatic motorcycles are good motorcycles for beginners because of the reasons below:
Beginner-friendly: The automatic motorcycle has a simple system. A beginner can learn how to ride a motorcycle easily and faster than learning a manual motorcycle.
Less tasking: Whether in traffic or on a highway, you can easily focus on the road instead of having to change gears and press the clutch like it is done with a manual motorcycle.
Brakes quickly: A beginner trying to maneuver a motorcycle might not be aware of obstacles ahead. With the automatic gear shift in an automatic bike, you can stop faster when you notice a block ahead.
What you should consider before getting an automatic motorcycle as a beginner
As a beginner wanting to get an automatic motorcycle, check out some factors before buying your automatic bike. They include:
Motorcycle Brand
Not all motorcycles are beginner-friendly; it can be because of their weight, purpose, and other factors. Look out for a brand that produces beginner-friendly motorcycles.
Purpose
Racing/ Fun riding: Fun-lovers enjoy riding motorcycles because of the thrill and free-spiritedness they feel. Some wrestle or perform with motorcycles. Many ride race bikes, like KTM motorcycles, and others ride sportbikes because not all automatic motorcycles are strong enough for racing.
Commuting: This is common, especially in crowded or residential areas. Motorcycles are faster when there is traffic. And they are easier to operate in traffic because you do not have to change gears or operate the clutch as you do with manual motorcycles.
Touring: While you can use manual motorcycles for the reasons stated above; Racing and commuting, you will need an automatic motorcycle to go traveling or for an adventure. Going high-speeds on free roads requires an automatic motorcycle that will require you to change gears.
Features: These features will include its weight and other physical features. As a lightweight, you cannot get a heavy-weight automatic motorcycle that will be too difficult to maneuver. You can also check how comfortable it is and fits your body dimensions.
Automatic motorcycles are excellent and friendly for beginners. No matter the purpose for which you're choosing it, there will be a fitting automatic motorcycle. All that is left for you is to think of your specific need and go for the one which best suits it.
Why Did My Car LED Lights Stop Working?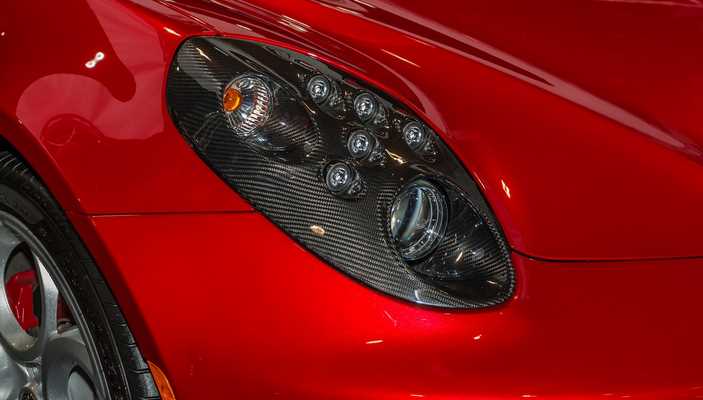 The LED lights of the car are essential for your safe driving at all times. A number of issues can be responsible for the malfunctioning of your car's LED lights. As you need your LED lights when driving, it is important to find out what the problem is. This article highlights possible reasons why your LED lights have stopped working.
Car LED Light Problems and Their Causes
The reason why your car's LED lights have stopped working can be determined, by examining how the state in which the lights are in.
Only One LED Light Works: If one of your LED lights works, while the other fails to come on, it is safe to say that is a case of a burned-out bulb. The light that does not work simply has a bad bulb, making it unable to come on. All you need to do in this case is to replace the bad bulb. If the light does not work after you replace the bulb, then the problem is probably from the fuse or wiring.
Both LED Lights Stopped Working: If the two LED lights have stopped working, it could possibly be traced to a number of issues. It can simply be a case of burned-out bulbs. It could also be a problem with the power or even the wiring. Check to see if the bulbs are burnt. If this is the problem, you can solve it by replacing the bulbs. Check the relay, module and fuse, if you suspect that the problem is with the power. You should also look out for frayed and burnt wires.
LED Lights Work But Are Dim: If the LED lights work but produce dim lighting, the problem could be traced to worn-out bulbs, foggy lenses or charging problems. Try to clean the bulb to see if there is an improvement. If there is no improvement after cleaning the bulbs, check the charging system to see if anything is out of place. If the problem is not from there, then you might need to replace the bulbs.
Common Car LED Light Problems
Some of the common problems that affect car LED lights are:
Blown Fuse: A blown fuse will prevent the LED lights from working. Check the fuse whenever you have problems with your LED lights, to see if that is where the problem lies
Wiring: Faulty wiring in the car can also affect the LED lights. The wiring of a car is really complex, so it is usually best to leave such problems for professionals to fix.
Damaged Relay: A damaged relay will result in an incomplete circuit, which prevents the LED lights from functioning as it will get no electricity. It is best to replace the relay in such cases.
Conclusion
If you have checked the lights and you cannot figure out what the problem it, it is best to take the car to an automotive electrician for examination.