Should You Launch Your Own Business?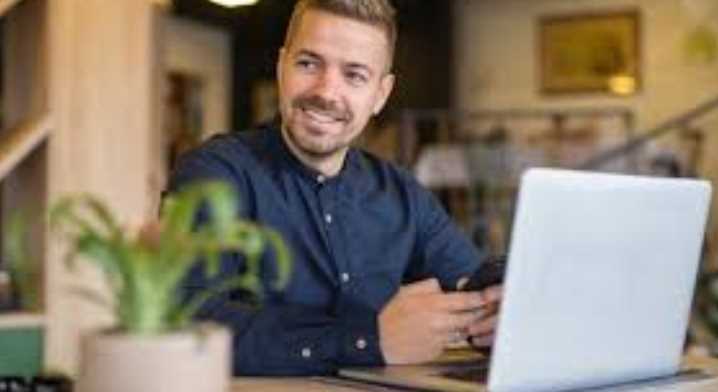 When you ask people what's on their bucket list, launching their own business is something that's likely to be close to the top. However, you may be wondering whether owning a business is right for you. It's not a decision to take, so here are some pointers to get you on your way.
Local laws can vary
In some areas, entrepreneurs are encouraged, while other places can have more red tape. This is why it's important to do your research before you decide to launch a business. Starting a Hong Kong company is easier if you get professional help and advice, so don't be afraid to speak to the experts. Spending some money on business advice pre-launch can save a lot of heartache down the line, and means you get off on the right foot.
Marketing is important
As a small business, you aren't just competing with other local businesses, but the global ones too. That's why marketing is so important to small businesses. It means you can build a following and get the right people interested in your business, so you can be successful from day one.
A small businesses' digital strategy needs to include:
A professional website with booking or shopping capabilities
Social media strategies that make the most of each platform
Content that's relevant and fresh
An SEO strategy to ensure you can be found
As a busy owner, you'll no doubt want to outsource this work, so you should consider working with a local agency who can help you get results.
You don't have to go all-in at first
Many successful businesses start as a side hustle, with someone working their full-time job and running it in their spare time. As the business becomes more successful, the owner can then consider dropping their day job and going all-in. This is a much less risky strategy, as it ensures you can still have an income coming in while you see if the new business can take off.
There are plenty of online guides
Not sure how to start a business? It can be a confusing process, but luckily there's a wealth of information out there. Look at this guide to starting a business, which can guide you through the many steps. Of course, some businesses are more complex than others. If you're just starting out, you might want to keep things simple, and once you have the experience, you can move onto bigger things.
Starting a business has become easier in recent years thanks to more people working remotely and the globe opening up. It can be a good way for you to do something completely different, and if you want to start a business, you should definitely look into whether it's feasible. There are plenty of businesses out there that were started from nothing, and there's no reason why you shouldn't become an entrepreneur too. All you need is a great idea, and to do your research, to ensure that you make a go of it.
Useful Tips for Improving Productivity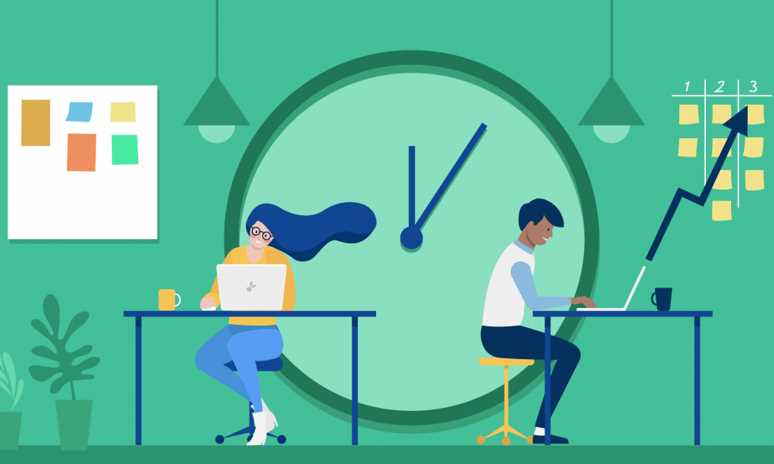 Are you a procrastinator? If so, you certainly aren't the only one. A myriad of people struggles with balancing their home life, job, and personal relationships without any particular success.
The COVID-19 pandemic has made individuals even more prone to procrastinating, as many work from home and face numerous distractions. Nevertheless, there are effective methods for increasing productiveness. The following link, https://www.teamly.com/blog/its-crunch-time-how-eating-the-frog-cures-the-loafer-in-us-all/, provides an insight into an effective strategy for improving productivity.
Follow the tips below to avoid procrastination.
Wake up at the same time every morning
A simple tip for getting into a routine and becoming more productive is waking at the same time each morning. Individuals working from the comfort of their homes are strongly advised to get up at similar times every day to create some sort of a schedule. It's essential to create a morning routine that you'll adhere to on a daily basis, such as having a morning coffee, eating breakfast, checking your inbox, etc.
By sticking to your own schedule, you are more likely to stay alert and avoid procrastination. In fact, plenty of people feel daunted to start their days because of not knowing what to expect. Even if your plate is full of numerous tasks, at least you can set your expectations.
According to many, commencing your morning with positive energy is crucial for becoming productive. Each person is expected to come up with a morning ritual that makes them energized and motivated. Some of the most common morning rituals include doing yoga, meditating, writing a journal entry, opening the windows, reading a book chapter, etc.
Make a to-do list
After completing your morning ritual and setting the tone, the following tip is to create a to-do list and set your priorities. The key to having a productive day is knowing where to start and tackling the most demanding tasks first. Individuals are usually tempted to procrastinate on the most challenging items on their lists instead of dealing with them first thing in the morning. Learn more about the reasons and types of procrastination, as well as its negative impact.
Keep in mind that you have a potential for solving the most difficult tasks at the start of the day, as stress levels become higher as time goes by. According to Mark Twain, individuals should eat a live frog first thing in the morning in order for nothing worse to happen to them throughout the day. Brian Tracy used the famous quote of Mark Twain as a basis for its "eat the frog" technique.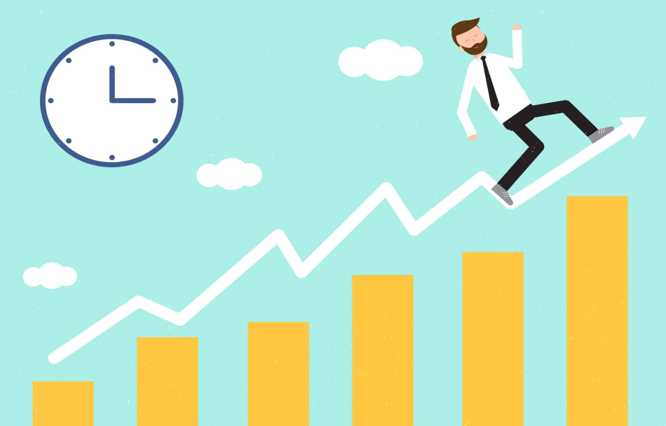 Moreover, the frog is a metaphor for the most challenging task on your to-do list, which you are predicted to procrastinate. Nevertheless, by completing the most demanding item at the start, your productivity is believed to experience a real boost.
In cases where individuals are faced with two frogs, they should eat the uglier one. In other words, when expected to complete two challenging tasks, make sure to tackle the one that requires more effort on your part. Keep in mind that the longer you wait and procrastinate, the more exhausted and less willing you will become.
Avoid multitasking
Another useful tip for improving productivity is avoiding multitasking. Even though a large number of individuals rely on multitasking to get through the day, believe it or not, the brain of humans isn't wired to multitask. Additionally, many research studies have shown that multitasking is capable of reducing productivity by as many as forty percent, which is a staggering percentage.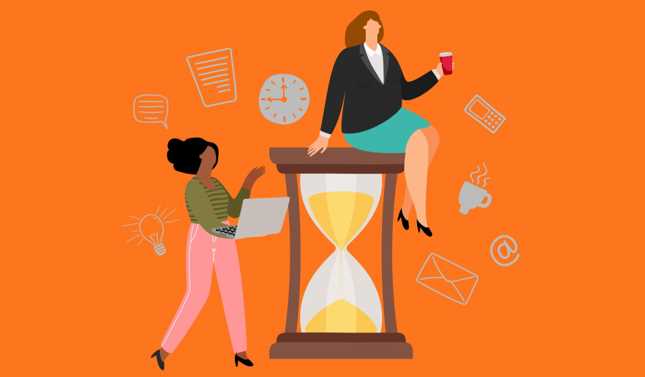 In addition, individuals wishing to become more productive are recommended to focus just on a single thing at a time. The struggle to pay attention to multiple tasks at once is harmful to your focus, as it limits it. Multitasking is also claimed to increase mental fatigue and increase stress levels, as multitaskers try to achieve the impossible.
Minimize distractions
An improvement in productivity is only possible by minimizing distractions, which unquestionably make people procrastinate more than usual. These distractions can be in the form of noises, thoughts, phone notifications, and other minor things that represent obstacles to a productive day. Therefore, you should do your best to minimize distractions by choosing the best place and time to work.
Since phones are definitely the most common distractions, people are supposed to make their mobiles less distracting. Start by turning your notifications off in order not to be tempted to look at the phone when it vibrates or releases a sound. Individuals in need of a stricter approach could download an application to keep their phones locked for a certain time period.
Take breaks
Another effective tip for improving productivity is taking frequent breaks during the working day. By placing your focus on a single task for too long without taking a break, your day is likely to transform from productive to unproductive. Therefore, while working on a task for twenty-five minutes, you should take a five-minute break before doing another session of twenty-five minutes.
Many individuals consider regular breaks counterintuitive, but they improve memory, creativity, and concentration. Your brain requires a break in order to keep on functioning optimally. Continuous working is known to lead to exhaustion, mental stress, and decision fatigue. You can incorporate breaks such as grabbing a cup of coffee, taking the dogs outdoors, doing a quick workout, calling a friend, etc.
Don't neglect self-care
Most people use their hectic lifestyle as an excuse for practicing no self-care. There is no reason to neglect your hobbies and leisure activities. Putting yourself on a pedestal is essential for becoming more productive. Unless you look after your mental health, you will be more stressed and likelier to procrastinate.
Individuals should protect their mental health by spending time doing the things they love, even in small intervals. Some of these activities include watching funny YouTube videos, listening to your favorite songs, enjoying a cup of tea, etc.
Final thoughts
It takes some effort to turn a procrastinator into an organized person.
Never give up!
Covid-19 Highlights The Need For More Domestic Production
Covid-19 has caused all kinds of disruptions in daily living for people across the world, but one of its most challenging aspects has been supply chain management. As a result of government regulations and the need for common-sense health practices like social distancing and quarantining after infection, manufacturing has suffered along with logistics. All of this has led to a global supply chain crisis, particularly when it comes to overseas shipping.
Cargo ships on the western coast of the United States have been backed up in the hundreds, and whether you're sourcing brushless motors from another country or you're importing plastic widgets, there's no doubt that it's going to be a while before these items even hit America's shores. Unfortunately, the ripple effect caused by international supply chain disruption goes on to affect virtually every industry as well as consumers.
How Did We Get Here?
Outsourcing of manufacturing has been an ongoing and controversial topic of discussion among the business community of America for decades. The trend really took off in the 1980s as developing countries opened their doors for business and American companies found a new avenue for manufacturing goods at a lower cost. This has worked well for global trade, even if there have been bumps along the way, but the practice of seeking overseas manufacturing ultimately benefited America's economy and consumers.
As Covid-19 has demonstrated, however, relying so heavily on international manufacturing and imports leaves the country vulnerable when global shipping is disrupted. If domestic alternatives are not in place or have not been firmly established, there's nowhere else to turn when demand rises and supply is short. This becomes a bigger problem when you take into account the fact that almost everyone is affected in some way by these disruptions.
Dominoes Falling
As an example of how this creates a domino effect, a business that manufactures drills for the construction industry may rely on small brushless motors, large brushless motors and sensored brushless motors for its products. If the drill manufacturer can't import DC brushless motors quickly, its own products become scarce.
If construction professionals can't get their hands on the drills they need for construction projects, the construction industry slows down. This can lead to layoffs. If someone is laid off, they may need to seek unemployment benefits to stay afloat while seeking other work. States with high unemployment may have a harder time paying their own bills due to a rise in government benefit payments. This causes states to struggle financially, potentially leading to a need for federal money. Since less taxes are being paid, money is printed, leading to inflation. This causes a reduction in purchasing power and prices to necessarily rise.
Getting Back To Domestic Manufacturing
While domestic production is not a silver bullet, nor is it an easy solution, it is certainly a solution worth pursuing to avoid the potential for future supply chain disruptions. No one can predict things like Covid-19, but having the economic infrastructure in place to quickly tackle such challenges is one of the most effective ways to combat disruptions going forward.
This can be done in several different ways, but it will require the business community as a whole to make changes to the way it approaches manufacturing. Additionally, business will need to work in partnership with government to find solutions related to taxes and regulations that cause some manufacturers to shy away from domestic production.
And, of course, this is only one piece of the equation in solving international supply chain crises. Logistics professionals will also need to leverage the tools at their disposal to find solutions and innovate in the face of evolving dilemmas. With a lot of hard work and a little bit of luck, the hope is that domestic manufacturing can strengthen the country for everyone the next time a global crisis hits.
It Pays To Have Multiple Procurement Partners
As a result of the Covid-19 pandemic and the restrictions that followed in its wake, many businesses struggled to adapt. Even as 2021 goes into 2022, supply chain management is still facing an uphill battle as factories are working through back orders and global shipping remains strained. Due to these challenges, many in the construction industry are finding that it pays to have multiple sources for supplies in the event that one source runs low on inventory.
The Rules Of Reliability Have Changed
Reliability is a major factor in choosing the right building material procurement partner or partners. If you're looking for a reliable supplier for anchoring solutions, you can contact BACO Enterprises when you need epoxy anchors, including AC 100 epoxy anchors, A7+ epoxy anchors and HY200 epoxy anchors. BACO Enterprises also offers a wide range of construction material solutions for residential construction, commercial projects and more.
The thing to keep in mind is that the rules of reliability have changed. Even though the backlog and bottleneck issues currently facing supply chain management are expected to be temporary, everyone is currently affected. This means that a supplier's reliability in the current moment is not a reflection of its commitment to delivering on orders. Because everyone is stretched to the limit, consider allowing some extra time in your projects to get supplies, even if you're working with multiple procurement partners.
Be Careful With Contracts
Another thing to consider if you're going to partner with multiple suppliers is to be careful with contracts. During times of tumult, it can be easy to get into a long-term contract to alleviate a short-term concern. Once things settle down and get back to normal, you're likely going to be stuck with any contractual obligations, so be sure they will be valid for your needs in the future. You may need to take some time to think hard about signing contracts during difficult times because desperation can lead to making poor business decisions. Instead, consider your current needs, but put things into perspective by also looking at your business' long-term goals.
Of course, it's not always a bad thing to keep multiple suppliers available during normal operating conditions either. You never know when something could happen to one supplier, so having a backup isn't a bad idea. This can also work to your advantage if prices shift due to outside economic factors. One supplier may be able to offer better prices, even if only temporarily, while market factors shift costs up or down.
Be Smart About Making Deals
If you're working with several suppliers, you may be tempted to play them off of each other in order to get better deals. The trouble with this is that it's not only manipulative, but it can also leave you in a position where you lose partnerships altogether. If you push too hard and overplay your hand while thinking that you have a fallback plan, things could head south quickly if that fallback plan doesn't work out.
It's perfectly fine to be honest about your intentions and the prices you are getting from another supplier when trying to make a deal. After all, if one supplier can deliver at a better cost, it just makes good business sense to work with that supplier. If you have two suppliers that are evenly matched in terms of price, quality and delivery, avoid dropping hints that one can offer something better than the other. Instead, foster both relationships and count yourself fortunate to have two suppliers to rely on to keep your own customers happy.