Seven tips for buying diamond jewelry in Dubai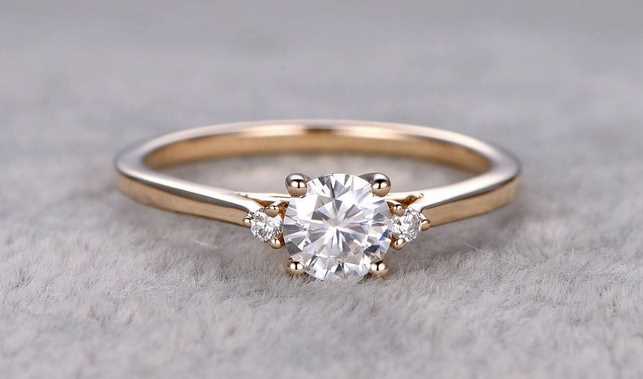 Dubai is the epicenter of luxury shopping, offering everything from designer brands to luxury fashion. It is also known as the city of gold due to its obsession with gold.
The city even has its own Gold Souk, one of the most popular shopping destinations for tourists and locals alike. For anyone planning to visit or live in Dubai, buying jewelry should be on their list of things to do before they leave home.
At the same time, you should know a few things before you purchase gold or diamond jewelry in Dubai or anywhere else in the UAE. Here are our top seven tips for buying jewelry when you're visiting Dubai.
Remember that you don't necessarily have to visit Dubai to buy jewelry. There are many well-known brands like Fergus James with online stores where you can order and have a diamond ring delivered to your home.
Tip #1 – Compare prices
The first thing to remember is that all prices and offers in Dubai and the UAE are negotiable. Unless it's your only option, there is no reason to take the first price you're given.
The jewelry industry, in general, has a reputation for giving customers less than they deserve, so don't be afraid to ask for discounts or haggle over prices.
Even if it's something that seems like a small change, like asking for a 5-10% discount on something that is over 10,000 dirhams (about $2,722), you'll be surprised at how often storekeepers will agree to your terms.
Tip #2 – Know the Four C's
The four C's of diamonds are an essential part of the jewelry industry, but they are even more important for buying gold in Dubai.
Remember that all prices and offers will be based on The Four C's: Carat, Clarity, Cut, and Colour.
Gold is priced out by weight (Carat), not volume or length like silver is. Each gold item will be priced according to the weight of the gold it contains.
The clarity of a diamond or gemstone is another critical factor in value. While you will want to spend more on a high-quality stone, don't forget that many low-quality stones look almost as good as some higher quality ones.
Tip #3 – Know the market price:
Do your research, so you are aware of the market price of gold and diamonds. Many factors will determine the high or low cost of stones, which is why knowing the market value of gold, diamonds, and other gems can help you make better decisions.
If you're not confident in your knowledge about the 4Cs, take along a friend who does know something about jewelry buying. They should be able to help translate jewelry jargon and help you determine the value of any piece you see, no matter which store you're in.
Tip #4 – Know your rights:
When it comes to buying gold jewelry in Dubai or anywhere else, a few things apply across the board. If you buy an item from markets like Gold Souk, you are entitled to get a refund on your purchase if something is wrong with it.
Boutiques like Gucci and Prada don't offer refunds for jewelry, but stores like these do have appraisal services that can help in case of theft or damage.
Tip #5 – Ask for authentication:
Gold is not just gold. Many different types of jewelry will be priced differently, even though they look similar to the untrained eye.
Often, people will buy jewelry that contains only a tiny amount of gold without knowing it. Before you make any purchase, ask for an authentication certificate from Dubai Gold and Jewellery Group or Emirates Gold, who can help ensure you don't buy a piece of jewelry that contains less gold than you think. The same goes for diamond jewelry. Always purchase diamonds that are certified by a reputable organization like GIA.
Tip #6 – Do not take the cheapest option available:
When looking at gold, don't be tempted to go in for something too small or thin. You'll find you won't get as good a deal on it, and the durability of your jewelry will suffer.
A better choice for buying gold jewelry is to look at thicker pieces with more weight and volume. These pieces will be more durable and tend to be discounted less than thinner items.
It's also important to remember that smaller stones are generally worth less than larger ones of the same weight.
Tip #7 – Know what you want before you go:
Before you set out on your trip to Dubai, know exactly what kind of jewelry you want to buy. Do not leave this for later – the second-best time to buy jewelry is when you visit Dubai!
If you don't know what kind of jewelry or stones you want, do some research before leaving home to recognize good quality items and learn what each stone represents.
The Role of Estate Planning in Wealth Management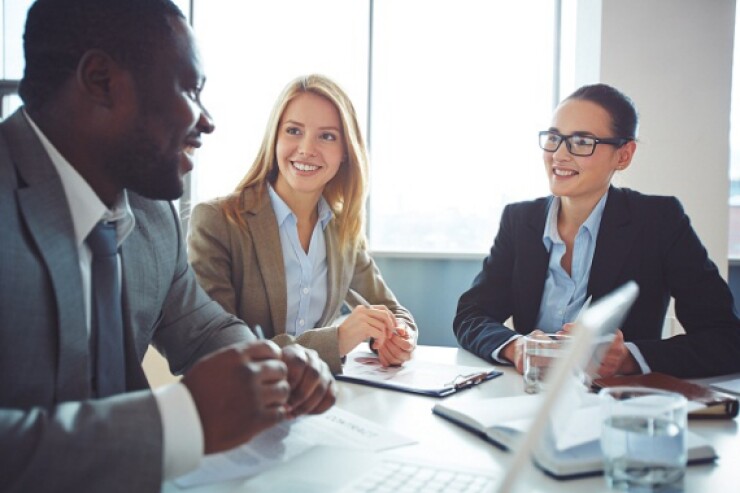 Are you looking for a way to ensure that your hard-earned wealth stays in the family and is properly managed? Estate planning can be an important part of any successful wealth management strategy. By taking proactive steps, you can protect yourself and your loved ones from unnecessary taxes, legal fees, and other financial obstacles.
In this article, we'll discuss the key components of estate planning and how it can help you manage your wealth. We'll also discuss some common misconceptions about estate planning, as well as the best practices for successful estate planning.
Understanding Estate Planning
Estate planning is the process of organizing your financial and legal affairs so that your assets are managed following your wishes upon death or disability. Estate planning typically involves creating a will, setting up trusts, and other strategies to ensure that your loved ones are taken care of after you pass away.
Estate planning can help you protect yourself and your family financially, by ensuring that your assets are managed responsibly and distributed appropriately. It can also help you minimize taxes and legal fees associated with the transfer of assets.
Common Misconceptions About Estate Planning
One common misconception about estate planning is that it's only for wealthy individuals. In reality, estate planning is beneficial to anyone who owns property or has financial obligations.
Another misconception is that estate planning is too complicated or expensive. While it's true that the process can be complex, there are several options available to make estate planning more affordable and easier to understand.
Aside from these misconceptions, many people don't realize that estate planning is an ongoing process. As your life and financial situation change, it's important to update your estate plan accordingly.
Best Practices for Successful Estate Planning
To ensure successful estate planning, it's important to work with qualified professionals who have experience in the field. Estate planners in Southlake can provide valuable advice and help you create a plan that meets your needs.
It's also important to keep estate planning documents up-to-date, especially if there have been any major changes in your life such as marriage, divorce, or the birth of a child. The last thing you want is for your loved ones to be left with outdated documents that don't reflect your wishes.
Finally, it's important to communicate your plans to your family and make sure that they are aware of the process and any changes that may have been made. This will help ensure that everyone understands what's expected and that all steps taken are by your wishes.
Why You Should Consider Estate Planning
Estate planning can be a difficult and emotionally charged process, but it's an important one. Taking the time to plan for your family's future can provide peace of mind in knowing that you've done everything possible to ensure their financial stability.
Preserving your wealth and protecting your loved ones is essential, and estate planning can help you do that. The right plan can help you save money on taxes, minimize legal fees, and ensure that your assets are managed responsibly.
Finally, estate planning allows you to make sure that your wishes are honored after you're gone. Making sure that all of your financial and legal affairs are in order will assure you that your family is taken care of for decades to come.
Now that you understand the importance of estate planning, it's time to get started. Contact an estate planning attorney today to discuss your options and create a plan that meets your needs. With their help, you can make sure that your wealth is managed responsibly so that your loved ones are taken care of when you're no longer here.
7 Shocking Reasons you Should be Serious about Saving Water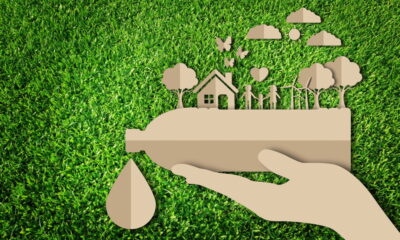 They say, "Thousands have lived without love, not one without water." Water is life's matrix, mother and medium. But, everyone neglects its importance until the concern of scarcity arises.
Some noticeable global patterns are increasing the concern over water shortage. Therefore, taking tiny and individual steps towards saving water is important. Keep reading to know more about seven shocking reasons you should be serious about saving water.
1. Wastewater Pollutes and Increases Demand for Freshwater  
Wastewater is the product of agricultural, industrial, and domestic household practices released in nature. This acidic unfit water travels through the ground, farmland and water bodies, creating extensive environmental pollution.
For example, 80% of the world's wastewater returns to the environment. Therefore, you must treat water from your house and commercial spaces with the help of reliable services like Calcamite's wastewater treatment plants. This makes water e-used for irrigation or other non-potable applications. This helps you save used water in different forms that are not polluting. Hence, it puts less stress on water needs.
2. Limited Water Sources
Did you know only around 2.5% of all water on Earth is freshwater? The water source may be many, but this is what is available. With the increase in the global population, the need is more than what we are using. Therefore, saving water through innovation and methods is necessary.
3. Groundwater Depletion
The increased water demand due to the increasing population and other commercial needs stresses the groundwater. Humans are extracting groundwater more rapidly and thus giving it less time to renew. Moreover, groundwater is like a reserve bank which should be maintained at all costs.
4. Save Energy by Saving Water
The water you use travels through many cleaning processes, pipes and other things. Keeping track of the water you use and keeping it to a minimum reduces your carbon footprint. This saves the environment indirectly. Also, it saves water and the energy required to supply you with water.
5. Agricultural Demands
Did you know all the agricultural processes use 70% of the water from the available freshwater? It's even more than the industrial sector. Therefore, saving water is the need of the hour. Treating water for agricultural use and adopting water-minimising techniques is important.
6. Water is Essential for Supporting Other Species
Do you know many diverse species rely on water bodies in one way or another? For example, butterflies pull valuable minerals from muddy water. Also, river dolphins and some fish species need freshwater to survive. If we pollute and deplete water, these species will become endangered. So to live in harmony, water conservation is important.
7. Water is Finite
Many people believe that, like all-natural cycles on Earth, the water cycle is continuous, and water will never get scarce. Yes, there is an ongoing water cycle, but when the need is more than its production, it will create a huge gap.
According to studies, 97.2% of water is saltwater in oceans. Out of total freshwater, 2.38% is locked in glaciers. There is 0.3% of freshwater, which around 7 billion people use.
So, saving water at personal and large levels is important for the continuous water cycle and its renewal. Start with tiny steps at home to build a healthy future.
How To Experience New Fragrances & Pick The Right One For You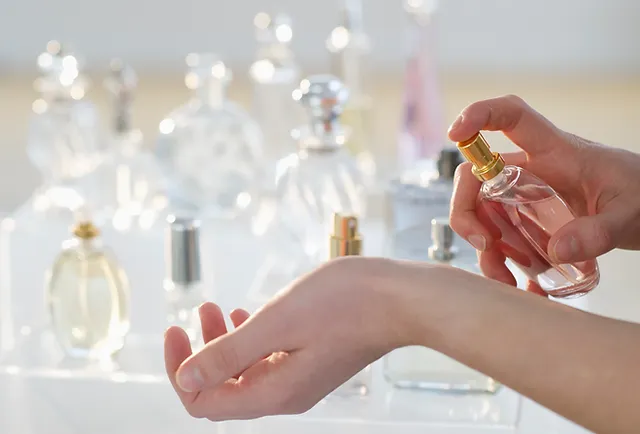 Are you tired of wearing the same old fragrance every day? Do you want to explore new scents that reflect your personality? In this article, we will guide you through the world of fragrances, help you experience new scents, and ultimately choose the perfect fragrance for you.
By understanding the history of perfumery, different types of fragrances, and fragrance notes, you can embark on an olfactory journey and discover new scents in the best way possible. Let's get into it!
Understanding the World of Fragrances
Perfumery has a rich history that dates back centuries. From ancient civilizations to modern times, fragrances have played a pivotal role in enhancing our sense of smell and identity. The history of perfumery is fascinating and offers a glimpse into the evolution of scents.
Let's delve deeper into the captivating world of fragrances. Did you know that the art of perfumery originated in ancient Egypt? The Egyptians believed that scents had the power to connect with the divine and used fragrances in religious rituals and burial ceremonies. They were skilled in extracting essential oils from flowers, herbs, and spices, creating unique and exotic scents that were highly coveted.
As centuries passed, perfumery spread to other civilizations, including the Greeks and Romans. The Greeks were known for their love of aromatic oils and used perfumes as a form of personal adornment. The Romans, on the other hand, saw perfumes as a symbol of luxury and status. They even had dedicated perfume factories where skilled artisans crafted exquisite fragrances.
Fast forward to the Middle Ages, and perfumery took on a new dimension. During this time, fragrances were primarily used to mask unpleasant odors, as bathing was not a common practice. Perfumers created potent blends of spices and resins, known as "pomanders," which were carried or worn to ward off foul smells.
It wasn't until the Renaissance that perfumery regained its status as an art form. Perfumers began experimenting with new ingredients and techniques, resulting in the creation of complex and sophisticated fragrances. The royal courts of Europe became patrons of perfumers, commissioning bespoke scents that reflected their wealth and power.
Today, the world of fragrances offers a vast array of options to suit every individual's preferences. When exploring this olfactory realm, it's important to understand the different types available. There are various categories, including eau de parfum, eau de toilette, and eau de cologne. Each type has its own concentration of perfume oils, which affects how long the scent lasts.
For those seeking a long-lasting scent, eau de parfum is an excellent choice. It contains a higher concentration of perfume oils, typically ranging from 15% to 20%. This concentration ensures that the fragrance lingers on the skin for an extended period, allowing you to enjoy its captivating aroma throughout the day.
Eau de toilette, on the other hand, has a lower concentration of perfume oils, usually ranging from 5% to 15%. This makes it a lighter and more refreshing option, perfect for everyday wear or warmer climates. It provides a subtle fragrance that gently envelops the wearer, creating a pleasant and uplifting experience.
Eau de cologne, often associated with citrusy scents, has the lowest concentration of perfume oils, typically ranging from 2% to 4%. It is known for its invigorating and revitalizing properties, making it an ideal choice for a quick pick-me-up. Eau de cologne is perfect for those who prefer a more subtle and refreshing fragrance.
To fully appreciate fragrances, it's essential to grasp the concept of fragrance notes. Fragrance notes refer to the different scents that you can detect when wearing a fragrance. They are typically categorized into top, middle, and base notes, with each note creating a unique olfactory experience.
The top notes are the initial scents that you smell when applying a fragrance. They are usually light and refreshing, designed to capture your attention and create a memorable first impression. Common top notes include citrus fruits, herbs, and aromatic spices.
As the top notes fade, the middle notes, also known as heart notes, emerge. These scents are the heart and soul of a fragrance, providing depth and complexity. Middle notes often consist of floral, fruity, or spicy elements that add character and balance to the overall composition.
Finally, we have the base notes, which are the foundation of a fragrance. They are the scents that linger the longest, forming the lasting impression of a perfume. Base notes are typically rich, warm, and sensual, with ingredients such as woods, musk, and vanilla being commonly used.
Understanding fragrance notes will allow you to better appreciate the complexity of a fragrance. It's like unraveling a symphony of scents, where each note contributes to a harmonious and captivating composition.
So the next time you explore the world of fragrances, take a moment to appreciate the rich history behind perfumery and the intricate artistry involved in creating captivating scents. Whether you prefer a bold and long-lasting fragrance or a subtle and refreshing aroma, there is a fragrance out there that will resonate with your individuality and enhance your olfactory journey.
How to Experience New Fragrances
Experiencing new fragrances is an exciting journey that can be approached in various ways. First and foremost, you need to know where to find new fragrances. Perfume boutiques, department stores, and specialty fragrance shops are great places to start your olfactory exploration. These establishments offer a wide array of scents, from classic favorites to niche and artisanal creations.
Perfume boutiques, with their elegant and intimate atmospheres, provide a personalized experience. Knowledgeable staff members can guide you through their carefully curated selection, helping you discover scents that match your preferences and personality. They can share interesting stories about the perfumers and the inspirations behind each fragrance, adding a layer of depth to your olfactory journey.
Department stores, on the other hand, offer a vast range of fragrance options all in one place. You can explore different brands and fragrance families, from floral and fruity to woody and oriental. Take your time to stroll through the fragrance section, allowing the various scents to captivate your senses. You might stumble upon hidden gems or popular classics that have stood the test of time.
If you prefer convenience and the comfort of your own home, online fragrance retailers are a fantastic option. They provide a virtual platform where you can browse through an extensive catalog of scents. These websites often offer detailed descriptions, notes, and even customer reviews to help you make informed choices. Some retailers even offer sample sets, allowing you to try multiple fragrances before committing to a full-sized bottle.
Once you have found a fragrance that piques your interest, it's time to sample it. There are proper techniques to follow to fully appreciate the scent. Start by spraying the fragrance on a blotter or tester strip. Allow it to dry for a few seconds, and then smell it from a distance. This initial sniff will give you a general idea of the fragrance's overall character and the first impression it leaves.
As you become more curious about a particular scent, you can apply it to your skin to see how it reacts with your body chemistry. Your skin chemistry plays a crucial role in how a fragrance develops and evolves throughout the day. The natural oils on your skin can interact with the fragrance, altering its scent over time. It's essential to give the fragrance some time to settle on your skin and develop its full potential.
During this settling period, you might notice different notes coming to the forefront. Fragrances are often composed of top, middle, and base notes, each revealing itself at different stages. The top notes are the initial burst of scent that you smell upon application. The middle notes emerge after a few minutes, adding depth and complexity. Finally, the base notes are the foundation of the fragrance, lingering on your skin for hours.
Don't rush the experience and allow the fragrance to unfold its different notes throughout the day. Take note of how it evolves, how it makes you feel, and how it interacts with your mood and surroundings. Fragrances have the power to evoke memories, create ambiance, and enhance your overall well-being.
Remember that fragrances may smell different on each person due to individual skin chemistry. What smells heavenly on someone else might not have the same effect on you. Embrace this uniqueness and celebrate the personal connection you have with a fragrance. It becomes an expression of your individuality, a scented signature that sets you apart.
Choosing the Right Fragrance for You
Choosing the right fragrance is a highly personal decision. To identify your fragrance preferences, start by considering the scents that you naturally gravitate towards. Do you prefer floral, woody, or oriental fragrances? Understanding your fragrance preferences will guide you towards the scents that resonate with your personality.
When selecting a fragrance, it's essential to consider the occasion and season. Lighter, refreshing scents are ideal for daytime or summer wear, while deeper, more intense scents are well-suited for evening or winter occasions. Adapting your fragrance choice to the season and occasion will ensure that the scent harmonizes with your overall ensemble.
An integral part of choosing the right fragrance is testing it on your skin. Fragrances react differently with each person's body chemistry, so it's crucial to try it on your skin before making a final decision. Apply the fragrance to your pulse points, such as your wrists and neck, and let it mingle with your body heat. This will give you a true sense of how the fragrance interacts with your skin chemistry.
Caring for Your Fragrance
Once you have found the perfect fragrance, it's essential to know how to care for it to ensure its longevity. Proper storage is crucial to maintaining the integrity of the fragrance. Keep your fragrance in a cool, dark place, away from direct sunlight and extreme temperature changes. This will prevent the scent from deteriorating or becoming altered.
Knowing when and how to apply your fragrance is also important. Applying it after a shower, when your skin is still slightly damp, helps the fragrance to adhere better and last longer. Focus on the pulse points, as these areas emit more body heat and will enhance the scent's projection.
To make your fragrance last longer throughout the day, consider layering it with a matching body lotion or using fragrance-free moisturizers. These products create a barrier on your skin that helps to retain the scent, prolonging its longevity.
In conclusion,
Experiencing new fragrances and picking the right one for you is a journey of discovering scents that align with your personality and enhance your overall presence. By understanding the world of fragrances, properly sampling and testing them on your skin, considering your preferences and the occasion, and caring for your fragrance, you can find your perfect olfactory companion. Embrace the art of fragrance and let your senses guide you on this aromatic adventure.