Role of Nurses in Providing Emotional Support to Patients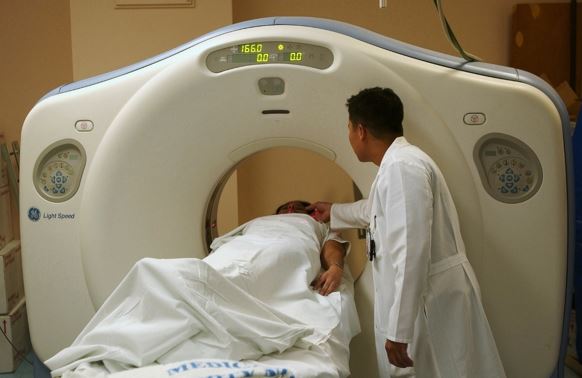 Many people disregard the importance of therapeutic treatment or emotional support in accelerating health recovery. Conversely, having an emotional support system maximizes the treatment outcome and patient satisfaction. Sometimes, nurses have to act as the primary caregiver to many patients. They not only keep track of their health and medication but also act as patient advocates to ensure their wellbeing.
Since nurses are the ones who spend the most time with patients, they take on many roles to help their patients cope with both physical and emotional challenges. Here's how they do it:
1. Provide psychosocial support
Patients with terminal illnesses or chronic diseases may experience some level of psychological distress and anxiety. These psychological effects may increase as the patient enters into later stages of treatment where their willingness to tackle such challenges may also deter. In such circumstances, supportive interventions from family members and caregivers such as nurses help reducing patient's distress. Various researches suggest that nurses' psychosocial support elevates patients' ability to cope with the disease and improves their health.
Given the increasing influence of nurses' psychosocial support on patients' health, several nursing schools emphasize providing specialized training to nurses to improve health care quality. Besides, various hospitals now encourage their nursing staff to enroll themselves in online MSN nursing programs to get their hands on advanced methods and processes that can improve patient care.
2. Build a reliable companionship
The stress of remaining in the hospital for longer periods while undergoing painful treatments takes a psychological toll on many patients. Such patients require both verbal and non-verbal support to make their hospital stay more bearable. This is only possible if the nurse and patient have good communication.
In psychological distress, patients prefer their caregivers to act as a strong support system rather than a medical professional. Nurses have the skill and ability to become a patient's constant support system and source of motivation. The strong relationship between nurse and patient can influence the patient's ability to cope with the disease while responding positively to treatment. It further promotes patient-centered care and makes them feel valued and active participants in their treatment process.
3. Dealing with hospital life                                                      
It takes a while to get used to hospital life. The dull environment, the constant beeping of the machines, etc., can cause anxiety in many patients. Undoubtedly, the role of nurses is critical here as they help patients in adjusting to hospital life.
In some cases, patients get sensitive to certain hospital smells and food, which increases their discomfort in adjusting to the environment. Nurses can reduce their discomfort and anxiety by developing patients' engagement throughout their treatment process. It further increases patients' satisfaction and improves their treatment outcomes. Several studies suggest a positive association between leadership and patient satisfaction.
It is worth mentioning that practicing nurses enrolled in the DNP program online undergo specific training related to different leadership styles such as relational leadership, transactional leadership, task-oriented leadership, etc., which ultimately affect patient satisfaction.
4. Bonding with the patient's family
A nurse's caring and compassionate behavior comes as a sense of relief to patients and their families who feel overwhelmed by the hospital environment. Studies suggest that effective collaboration and communication between patients, their families, and nurses about the patient's condition contribute to better health management. In many cases, counseling a patient's family serves as the major contributor in developing behavioral changes among patients resulting in improved treatment outcomes.
Since nurses are the ones who provide information regarding the patients' conditions to their families, their interaction should be positive and caring. Nursing staff that gives off a cold vibe and remain unapproachable to the families often disrupt the entire care process. It further elevates the emotional stress on family members because of frequent hospital visits and long-term treatment processes.
5. Listening to the patient
Many patients feel a strong urge to share each and every detail during their treatment process. Some professionals may not consider listening as a part of their job description. However, listening acts as one of the essential contributors that improve patient care in the healthcare industry. Nurses who actively listen to their patients' concerns tend to develop positive yet trustworthy relationships with patients, their families, and colleagues.
It is an active part of communication and involves paying attention to patients' words, nonverbal cues such as eye contact, facial expression, gesture, etc. while being non-judgemental. To strengthen the bond and become a staunch pillar of emotional support to patients, nurses must work on listening to the patient. One of the better ways to do so is to see things through the eyes of the patient. For that, nurses must be attentive when patients are sharing their stories and experiences. They should pay extra attention to patients' experience related to the hospital as it enables them to understand more about their expectations with the healthcare facility.
Conclusion
The quality of nursing care has a great impact on patient satisfaction. It is extremely difficult to comprehend the psychological distress endured by a patient with a serious illness. Many patients feel it difficult to adjust to the hospital environment, which further affects their psychological wellbeing. Hence, nurses that are emotionally supportive play a crucial role in positively influencing patient's treatment outcomes. They further help patients in dealing with their hospital life while making them feel valued during their treatment process.
5 Serious Life-Changing Benefits of Cosmetic Dentistry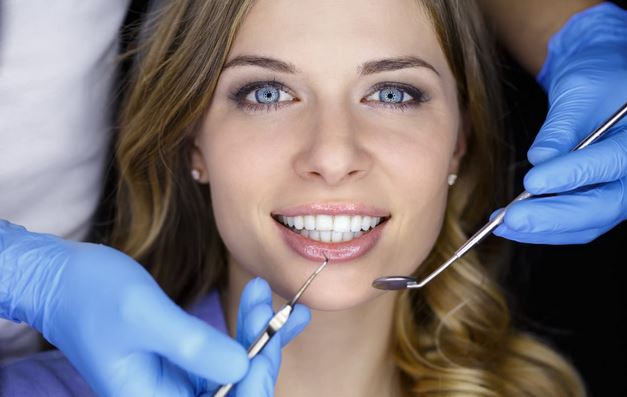 The global market for cosmetic dentistry is expected to reach almost $30 billion by 2026. But what is the reason behind this surge in growth? It turns out that having better-looking teeth has positive impacts beyond aesthetics.
From porcelain veneers to teeth whitening, these increasingly popular treatments seem to be serving a deeper psychological purpose for individuals. Let's take a look at 5 ways that cosmetic dentistry is changing lives for the better.
1. A Confidence Boost
Self-esteem is a big player when it comes to life satisfaction. Our health and appearance play a big part in how we experience the world. Studies suggest that a crooked smile can have a detrimental impact on our self-esteem.
Low self-esteem affects how we socially interact and our motivation. Anything we do to feel good about ourselves can help us form better social networks and even increase the chances of getting the job we want.
Simple cosmetic dentistry procedures such as teeth whitening and dental crowns offer individuals the perfect smile, and with that comes a lot more confidence.
2. Smile More, Feel Better
It turns out that people with crooked teeth are less likely to smile. It also turns out that smiling more makes you happier. It's an interesting insight into our psychology.
If you want to smile, but you're embarrassed by your teeth, you're going to stop yourself. Smile repression negatively impacts our mood. Smiling releases neuropeptides which fight off stress as well as improving our immune system function.
A better smile means you'll smile more and this will lead to an increased sense of overall well-being.
3. Better Dental Health
Even though cosmetic dentistry is predominantly used to improve the appearance of teeth, it can also have a big impact on your overall dental health.
Those who are pleased with their cosmetic dentistry work are more likely to take better care of their teeth. Individuals who undergo teeth whitening are more likely to refrain from smoking or drinking beverages that can stain their teeth.
Dental crowns will also strengthen teeth. They protect it from further damage and decay. Dental implants will also improve your overall dental health and prevent bone loss.
4. The Road to Self Improvement
Taking the first steps towards a better you will almost always lead to more self-improvement. By deciding that it's time to give yourself the smile you've always wanted, you'll probably decide that it's time to make some more changes.
People who undergo cosmetic dentistry often start to make other decisions in their lives from working on other aspects of their appearance to changing their jobs.
5. Less Pain
It's important to know what to consider when looking at different cosmetic dentistry options. If you suffer from headaches or jaw pain because of misaligned teeth then having your teeth properly aligned with cosmetic dentistry can put an end to that pain.
Give Cosmetic Dentistry a Go
Cosmetic dentistry offers many more rewards than just a bright white smile. As well as whitening your teeth it can help to strengthen them, protect them and improve your overall dental health. If you're tired of being self-conscious about sharing your smile with the world then maybe it's time to visit a cosmetic dentist.
For more useful health and lifestyle articles, be sure to take a look at the rest of our blog.
7 Common Arthritis Pain Mistakes and How to Avoid Them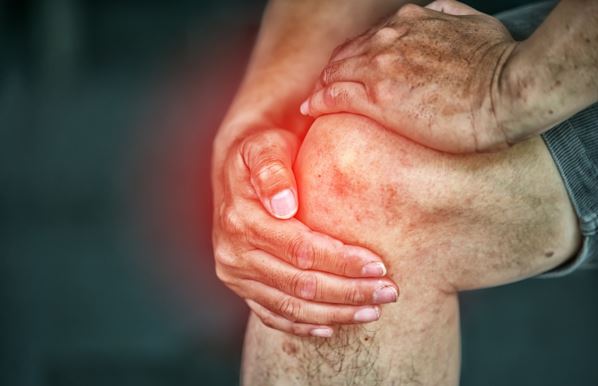 When you're young, everything is easy. You can get up and run out the door on a few hours of sleep without giving it another thought. As you get older, you probably notice that it takes you a little bit more time to get up and get moving.
Some of that joint stiffness you're feeling comes from the normal aging process, but sometimes it's from something more. Arthritis is a super common condition amongst adults. In order to remain pain-free, you have to take certain steps.
Read on to learn about some of the most common arthritis pain mistakes to avoid!
Too Much Rest
When you experience pain in one of your joints, your natural inclination may be to avoid the pain by resting. Resting is an important part of any pain recovery plan, but it shouldn't be the only part of your plan. In fact, too much rest might actually be antithetical to your recovery.
As it turns out, excessive rest can actually make joint pain and stiffness even worse. One of the most important components of any pain reduction plan is the introduction of regular, gentle exercise. Start slow by incorporating low-impact activities like Tai Chi or neighborhood walks into your routine.
As your pain declines, you can introduce more rigorous activities. If you have concerns about safely including exercise in your routine, then you should speak to your doctor about seeing a physical or occupational therapist. They can help you develop a plan that'll keep you in better shape.
Not Seeing a Specialist
Primary care physicians are great for routine medical concerns. They can even be excellent diagnosticians. When it comes to arthritis, however, you should consider seeing a specialist.
This is especially true for people who suffer from conditions like rheumatoid arthritis. Rheumatologists are doctors who know all the ins and outs of rheumatoid arthritis, and they know which treatment options work best for your particular case of RA. You might need to ask your primary care physician for a referral, but it's worth the extra work to help you feel better.
Ignoring Your Pain
While too much rest is not great for arthritis pain, that doesn't mean that you should ignore your pain entirely so you can exercise or perform regular tasks. In fact, ignoring your pain can cause major damage to your body.
If you're doing your normal exercise or work routine and notice that your pain is getting worse, then you should take that as a cue to slow down. This is especially important if you notice that your joints are becoming swollen and hot to the touch. Give yourself some time to rest up before you get back on your feet.
If you notice that your pain is not getting better, then it's definitely time to see the doctor.
Skipping the Doctor
Speaking of seeing the doctor, skipping your doctor's appointments is also a big no-no when you're dealing with arthritis. Ask your rheumatologist to set appointments for you to come in at regular intervals. These regular appointments can help your doctor check in on how you're doing and make adjustments to any medications you may be taking.
If you miss one of your appointments, ask about your options for rescheduling. Going late is better than not going at all.
Failing to Take Your Medicine
Arthritis isn't a fun condition to live with, but that doesn't mean you have to grin and bear it. Modern medical science has made huge strides in the treatment of various forms of arthritis. The only catch, however, is that you actually have to take them for them to work.
Arthritis medication can make you feel like you've made a full recovery, and you might even be tempted to stop taking your medicine since you feel good. After some time, though, you'll probably notice the pain starting to creep back up. It's also important to note that stopping your medication can also exacerbate your condition and set you even further back.
Looking for natural treatments? Consider looking into things like magnetic bracelets benefits for arthritis pain relief.
Inflammatory Foods
Did you know that the food you eat can have a major impact on the way that you feel each and every day?
Foods like refined carbohydrates, sugar, saturated fats, and alcohol all impact your pain levels, even for people who don't have to deal with arthritis. People who live with arthritis should focus on adding anti-inflammatory foods to their diets.
Anti-inflammatory foods include things like cherries and red bell pepper. As a rule of thumb, your diet should include a number of different vegetables, fruits, and whole grains. Sprinkle in lean meats and freshwater fish to boost your satiety levels and lower your LDL cholesterol.
The less processed your food, the better!
Poor Sleep Habits
Have you ever woken up after a night of good sleep and felt amazing? How does that compare to a night where your sleep quality is poor?
Lack of quality sleep can take your regular pain and fatigue levels and amplify them. If you want to ensure that you feel good on a regular basis, then you need to get enough sleep.
Most adults should get between 7 and 9 hours of sleep each night. If you're having trouble getting to sleep, then you should look at improving your sleep hygiene to reap the benefits of a good night of sleep.
Are You Making These Arthritis Pain Mistakes?
Getting older is a great thing, but it often comes along with joint pain issues like arthritis. You need to be enjoying your golden years instead of worrying about your arthritis pain. The good news is that avoiding these arthritis pain mistakes will help keep you feeling young for years to come!
Arthritis is just one of the issues you might have to deal with as you get older. You'll undoubtedly have more questions about how to stay healthy. Check out the rest of our blog for tons of tips that'll keep you in great shape!
What Is Prenatal Care? 5 Ways To Care for Your Pregnancy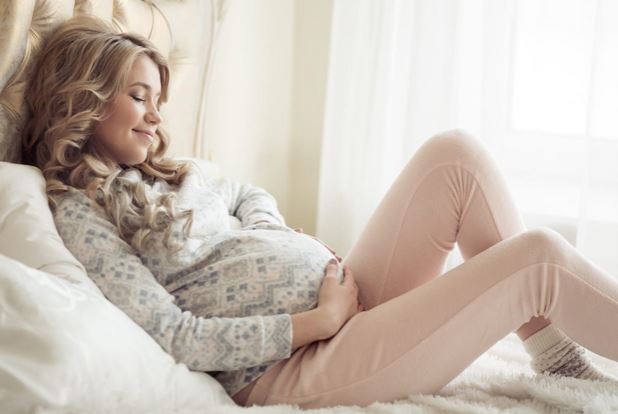 A healthy pregnancy is one of the best ways to ensure that your baby arrives healthy. Prenatal care monitors both your health and the health of your baby during the pregnancy. From doctor's visits to nutrition to avoiding certain foods and activities, there is a lot that happens during the 40 weeks that you are pregnant.
So what is prenatal care and what does it entail? Read on to learn more about 5 ways to keep yourself and your baby healthy during your pregnancy.
1. Take Prenatal Vitamins
You don't even need to wait until you are pregnant to start on prenatal vitamins. If you are actively trying to get pregnant, start taking them then. Whatever vitamin you choose, make sure it has plenty of folic acid in it.
Folic acid is extremely important to developing babies, especially during the first three months of pregnancy, to prevent neural tube defects. Most doctors recommend between 400 and 800 mg a day for the few months before you get pregnant and throughout your pregnancy.
Check out citranatal.com for a full range of prenatal vitamins, including folic acid.
2. Visit Your Doctor Regularly
Proper prenatal care includes regular doctor's visits. Most doctors will want to see you around 8-10 weeks of pregnancy and then once a month until you reach your third trimester, in your 28th week of pregnancy. Then they will see you every two weeks until you hit 36 weeks. After 36 weeks, doctors will typically see you weekly until the baby is born.
Most of these appointments are routine to monitor your weight and blood pressure and any other medical issues you may be having. You'll also do a glucose test for gestational diabetes, ultrasounds, and other tests during the pregnancy.
3. Maintain a Healthy Diet
While you might not be hungry for much during your first trimester, you should do your best to eat a healthy diet. Avoid excessive caffeine, soft cheese, unpasteurized milk, raw eggs or foods with raw eggs, hot dogs, deli meats, and certain types of fish that may be high in mercury.
Incorporating as many fruits, vegetables, whole grains, and foods high in iron and calcium will be most beneficial to you and your baby.
4. Stop Drinking and Smoking
You should not smoke or use tobacco at all while you are pregnant. Smoking while pregnant can lead to low birth weight, prematurity, sudden infant death syndrome (SIDS), and asthma or other respiratory issues in your child.
Speak to your doctor about drinking alcohol during pregnancy. The CDC recommendations state that there is no safe time to drink during pregnancy but some doctors may advise you that it is ok to have a small amount of alcohol at certain points.
5. Drink Plenty of Water, Get Plenty of Sleep, and Listen to Your Body
Water is extremely important during pregnancy, especially as you get towards the end. Your body will tell you that you haven't had enough water. Although it may be difficult, especially as your baby grows and your body is more uncomfortable, try to get plenty of sleep at night and take naps when you need them. Carrying a baby is hard work and you might find yourself extremely tired at the end of the day.
What Is Prenatal Care?
Now that you can answer "what is prenatal care", you can incorporate these tips into your pregnancy. Remember that if you are ever in doubt, ask your doctor. They are experts and can help you navigate pregnancy, especially if it is something you've never experienced before.
If you found these tips helpful, be sure to check out some of our other health and wellness articles.