Relocating Nemo: What You Need to Know about Hiring Aquarium Movers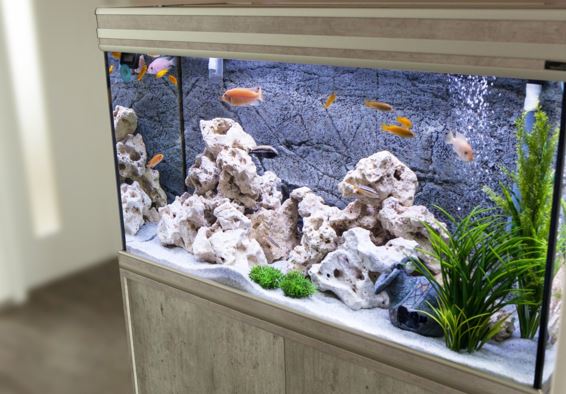 You're going to be moving within a few weeks. You've got almost all your things in order. The only thing you're worried about moving is your fish tank.
It's 50 gallons, so it's not exactly lightweight, and you don't want to stress out your pets. That's why many people hire aquarium movers to tackle this complicated task. If you don't have the money for that, you can handle the job on your own.
We can teach you everything you need to know to get your fish settled into their new home. Check out this guide to learn what it takes to move an aquarium and find out if hiring movers is the way to go.
Can You Move the Aquarium Yourself?
The answer here is yes. moving an aquarium is possible without asking for any outside assistance. We will warn you that it isn't easy to pull off, and you may lose a few of your scaly friends along the way if you're not careful.
Keep Some of the Water
Before you completely drain your fish tank, you want to grab as much water out of it as you can. It will cut water cycling time in half when you're setting the aquarium back up.
You're also going to use it when you're transporting your fish. By moving your fish in the water that they are accustomed to, you cut down their risk for shock. You'll need to transport your aquarium accessories in the water as well.
We will warn you that the bacteria that help the fish adjust won't last for too long once they're separated from your aquarium. If your move is going to take longer than a day, go ahead and empty the tank all the way and treat it like brand new once you get it to your place.
Packing Your Plants and Decorations
Trying to move your aquarium with a bunch of gravel in it won't work. It will put stress on the seams of the glass, which can cause it to shatter the moment you hit a nasty bump on the road.
Empty all the gravel into bucks or containers with lids. Do the same for your castles and other accessories. If you have any aquarium plants, place them in a container with some of the tank water.
This will keep them from drying out on the way to your new home.
Packing the Filtration System
For a short move, you can put your filtration system like a protein skimmer in a small container of water from your aquarium to preserve the bacteria.. Again, if you're going to be on the road for more than a day, those bacteria will die.
At that point, go ahead and clean your filter or toss it in the garbage. You should pack the filtration system by itself, but if you have limited space, you can put it in with your other equipment. Filters do tend to be a little on the fragile side, so you'll need to treat it as such.
Finding Housing for Your Fish
Fill a bag with aquarium water and place a single fish in it. Let some air into the bag before you seal it and place it in a styrofoam cooler. This should go without saying, but don't stack bags on top of each other in the cooler, or you'll crush your pets.
Stop throughout your trip to open the bags and reseal them with air. This will help keep the oxygen supply replenished. Don't feed your fish before the move. Most aquatic species can live for a week without food, so they'll be fine.
Getting the Tank Where It Needs to Go Safely
If you're working with a small aquarium, it will fit in a box that's specifically made to transport glass. Larger aquariums will have to be placed in a customized crate for travel.
Why Hire Aquarium Movers Instead
As you can see, moving an aquarium long distance is a lot of work. It's for this reason that many people elect to hire professional aquarium movers to tackle the job instead.
Tanks Can Be Fragile
Your aquarium is going to need a lot of protection or else it will shatter in the moving truck. As you can imagine, this will make it both difficult and dangerous to offload the rest of your belongings.
Large 50-gallon tanks can be expensive as well. That's why you should learn more about aquarium movers and keep your investment safe.
Tanks Are Heavy
It doesn't matter if you drain your fish tank and remove all the accessories. Depending on the size of the aquarium, it will still be pretty heavy.
You'll need multiple people to help you heave it into the moving van. Instead of relying on your family and friends, let the trained professionals take care of it.
Time Is of the Essence
When it comes to moving your fish, time is of the essence. They're fragile beings that can't be separated from their tank for too long. You have to get your move done as fast as possible.
Aquarium movers near me have years of experience handling every size tank imaginable. Rest assured they'll be able to get your tank into the moving truck a lot faster than you can.
Get Your Fish Settled Into Their New Home
One of the hardest parts about moving is getting your fish to their new destination in one piece. If you're not careful, you may break the tank or lose a few fish along the way.
That's why many people hire aquarium movers instead. They have all the expertise needed to get your fish tank where it needs to go. Give them a call today.
Are you looking for more ways to make your move go as smoothly as possible? Check out our blog for all the latest tips and tricks.
QualityRoofer.com Vaughan is a Top Roofing Company in Vaughan, Ontario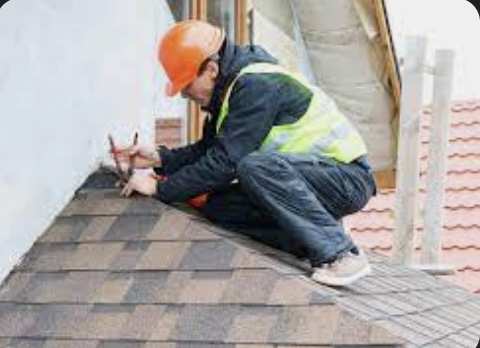 Details:
Phone: +1 647-243-9919
Address: 290 Caldari Rd, Concord, ON L4K 4J4, Canada
QualityRoofer.com Vaughan is undoubtedly the best roofing company in Vaughan, offering exceptional roofing services to its customers. The company's commitment to quality workmanship, professionalism, and customer satisfaction is unparalleled in the industry. Here's why:
First and foremost, QualityRoofer.com Vaughan based in 290 Caldari Rd, Concord, ON L4K 4J4, Canada, with a phone number of +1 647-243-9919 is staffed by highly trained and experienced professionals who are experts in all aspects of roofing. From the installation of new roofs to the repair of existing ones, their team of roofing specialists has the knowledge and skills necessary to get the job done right the first time.
Some of the most popular roofing services offered by QualityRoofer.com Vaughan include:
Roof installation
Roof repair
Roof replacement
Roof maintenance
Emergency roofing services
Shingle roof installation
Flat roof installation
Metal roof installation
Tile roof installation
Cedar shake roof installation
Skylight installation
Gutter installation
Gutter repair
Gutter cleaning
Fascia and soffit installation
Roof ventilation installation
Attic insulation installation
Chimney repair
Chimney flashing repair
Chimney rebuilding
Roof leak repair
Roof inspection
Snow and ice removal from roofs
Roof cleaning
Roof coating
Commercial roofing services
Residential roofing services
Whether you're a homeowner in need of a new roof or a business owner in need of commercial roofing services, QualityRoofer.com Vaughan has got you covered. Their commitment to excellence and customer satisfaction is second to none, and they will work tirelessly to ensure that you are completely satisfied with their services.
In conclusion, if you're looking for the best roofing company in Vaughan, look no further than QualityRoofer.com Vaughan. With their extensive range of services and their team of skilled professionals, they are sure to meet all of your roofing needs and exceed your expectations.
Best Shower Head For Low Water Pressure You Should Install In Your Washroom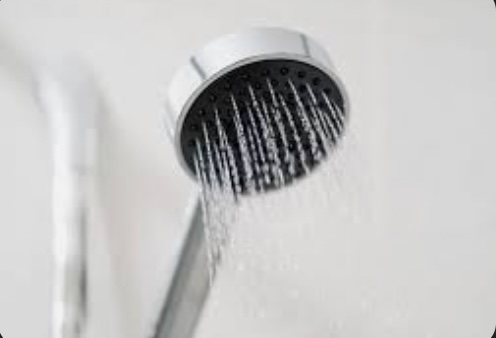 If you have low water pressure in your home, you may be wondering what the best shower head for low water pressure is. There are a few different factors to consider when choosing a shower head, such as the type, size, and price. Keep reading to get the shower head for your washroom.
Choices for the Best Shower Head for Low Water Pressure
A few factors to consider when choosing a shower head are the pressure inverse of the flow rate, the size of the shower, and the type of water pressure, high, low, orifice. Other factors to consider are the type of HEADS Horns, jets, orifice, and shower curtain or door.
The higher the pressure, the more water the head can use. The smaller the orifice, the more water the head can use per minute. The type of HEADS-Horns, jets, and orifice indicated by the number of water jets will also affect the amount of water the head can use.
It's important to ensure the shower head is compatible with the type of water pressure in your home. If the pressure is too low, the water will not flow through the head adequately, and the shower will not be able to produce the desired showering results. If the pressure is too high, the water will not reach the ground, and the shower will not be able to produce the desired showering results.
MyHomeware All Direction Shower Head Chrome
The MyHomeware all-direction shower head chrome is a great choice for anyone looking for a high-quality showerhead. Made from brass with a chrome finish, this shower head is built to last. It also features a water restrictor to help conserve water and an adjustable shower arm that moves up and down for a perfect showering experience.
An all-direction shower head is a popular option. As the name suggests, this type of shower head can be rotated in all directions, which makes it easier to direct the water flow exactly where you want it. This can be especially helpful if you have a small shower space. And suppose you have a large shower space or enjoy showering with multiple people. In that case, the all-direction shower head can be a great option.
What are the benefits of the best shower head for low water pressure?
Using the shower head for low water pressure has many benefits, especially in an area with low water pressure. One of the biggest benefits is that it can help to save water. Low water pressure can often lead to water waste because people often have to use more water to get the same amount of water pressure as they would with higher water pressure. This can lead to higher water bills and even water shortages in some areas.
Conclusion
Using the shower head for low water pressure can also help extend your shower head's life. Their low water pressure shower head is that it can help to improve the quality of your shower. With the shower head for low water pressure, the water will come out in a much more controlled way, which can help improve your shower's quality.
Home improvement tips that make your home more valuable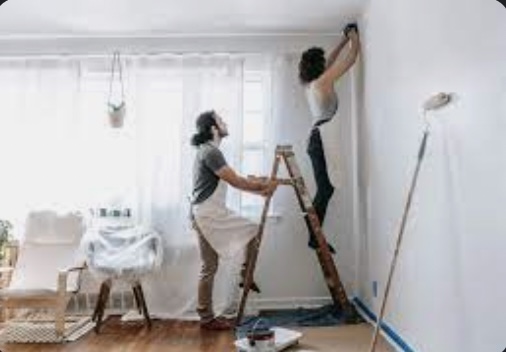 If you're looking to increase the value of your home and make it stand out from the crowd, then these helpful home improvement tips are what you need. Home improvements can improve not only the value of your property but also its market appeal; when done correctly, they can help increase your real estate investment returns too! Whether you're in search of ideas on landscaping, remodeling, or cleaning up an outdated area, this detailed post has a solution for every homeowner. From energy efficiency measures to vibrant decorating choices, this article explains how to get maximum bang for your buck — all while tailoring projects that fit within any family budget. Read on for great ideas on making significant changes without spending a fortune.
Repaint your walls with neutral colors to give the room a more modern look
Repainting your walls with neutral colors is a great way to refresh any room's look instantly. Neutrals offer versatility, seamlessly blending with other colors while also acting as a blank canvas to build upon. Notable benefits you'll reap from using neutrals are shades that don't clash nor detract from any existing decor elements in the room and a timeless aesthetic that will make your home look modern for years to come. Whether you opt for chalky whites or subtle beiges, painting your walls with neutral tones can effectively open up the space visually and add dimension.
Replace any old windows with energy-efficient models to reduce heating and cooling expenses
To save money on the high cost of heating and cooling your home, you should consider replacing any old windows with energy-efficient models. New, energy-efficient windows prevent heat transfer from outdoor temperatures, making it easier to stay comfortably warm during the winter and cool during the summer. This can result in significant savings as you won't be relying on your HVAC system to maintain a steady temperature in your home all day. Additionally, new windows come in a variety of styles that offer improved thermal insulation and noise reduction benefits over their outdated counterparts. With an investment in new energy-efficient windows, you can reduce energy bills while also maximizing the comfort of your home.
Look after the electrics in your home to keep everything up to date and ready for sale
When it comes time to sell your home, you'll want everything to be in tip-top shape. This includes the electrics, which is why ensuring they are well looked after and kept up to date is essential. Investing a bit of time in checking wiring, smoke alarms, and security systems now can bring enormous benefits when you come to show potential buyers around. You should also consider having a professional electrician inspect the property just before listing – this will show that the electrics have been regularly maintained and give potential buyers added peace of mind when deciding whether to make an offer. A residential electrician should be able to advise on any changes needed and how to solve any electrical issues in preparation for sale.
Upgrade your kitchen appliances for a more modern aesthetic
Kitchen appliances have come a long way in recent years as manufacturers strive to provide an upgraded and modern aesthetic. If you've been looking to add some grit and style to your own cooking space, consider investing in new appliances. Consider purchasing stainless steel appliances for a sleek but classic look, or move towards more contemporary offerings such as black matte, chrome trim, and built-in features. Adding a few new appliances can truly transform your kitchen into the modern oasis of your dreams. Whether you want an overall update or an upgrade here and there, nothing beats the satisfaction of having a modern, stylish kitchen perfect for fulfilling all your culinary needs.