Professional Removals Vs DIY – Which Is Best?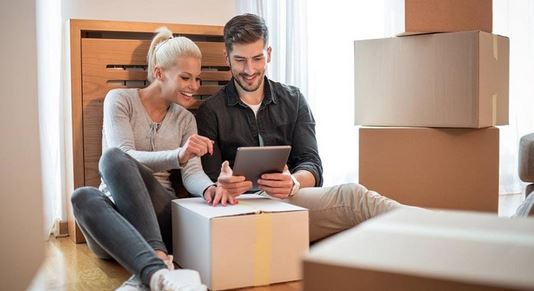 Moving home or an office can be an exciting experience. It means a new start and new opportunities. for those moving homes it can also mean a new location to explore, new friends to make and new entertainment and dining options. However, some research has also shown that moving can be one of the most stressful life events that anyone will have to undergo – and that can be made even more stressful when one is taking care of a family. There are simply so many moving parts (no pun intended). So much to do and often so little time.
For many, undertaking a move as a DIY project can be tempting, if only for the fact that they may think that it is a far more cost effective route than hiring a professional removals company. However, is that actually true? Let's take a closer look.
The contents of your home or office are extremely valuable – but there is one asset that far outstrips those physical goods in value – and that is time. Once it is gone, it's gone – and it can never be replaced. A professional moving company saves you time – time that can be used to handle many of the other challenges that are part and parcel of the moving experience such as updating insurance, changing address details, finding new schools and a variety of other tasks that are too numerous too mention.
Speaking of time – do you really want to be sourcing packing materials and packing up your business or household contents yourself – that's not only time consuming – but in many cases some of the goods require special handling – and a professional removals company has the experience and the manpower to ensure that the packing process is handled quickly and efficiently – and that valuable items such as antiques or expensive technology arrives at the chosen destination undamaged.
If you choose to go the DIY route you may think that you are going to save money. But if you break down the costs involved it will soon become apparent that this is not always assured. you will (in all probability) have to hire a vehicle to transport those goods. You will have to pay for the fuel. Then there is simply the headache of trying to find help with loading up. You could enlist the help of friends or family, but it's amazing how busy other people's lives can be – and you certainly don't want to inconvenience them so you might very well have to hire external help. Goods can be bulky and difficult to handle (ask anyone who has loaded up a washing machine) so there's always the possibility of damaging the goods or, perhaps more importantly yourself. You don't want to start off your relocation with hours in the emergency room.
Hiring a professional removal company is far easier – and you have the peace of mind of knowing that your goods will reach your new home or office on time and be in their proper place with a minimum of fuss and bother. When you take all these factors into account this approach simply makes sense.
4 Common Reasons for Selling a Business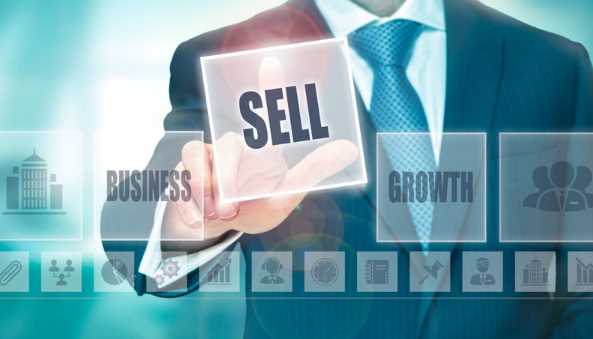 Did you know that approximately 78% of small business owners want to sell their small businesses to fund their retirement? However, selling a business is not an easy decision. There's paperwork to complete, property to sell, and, sadly, employees to let go.
If you want to sell your business but aren't sure it's the right decision yet. Don't worry; you're not alone. From declining sales to burnout, we've investigated some of the biggest reasons that made a business owner sell their beloved business.
Now, are you ready to get started? Here's a quick look at selling a business:
1. Declining Sales
A decline in sales is one of the most common reasons why owners decide to sell. Although, keep in mind that reduced revenue is not always your company's fault. Sometimes it contributes to reasons outside your control like a bad economy, high jobless rates, or global health concerns.
If you're experiencing a decline in sales, try and understand the root of the cause and see if it can be managed or even if you want it fixed. After all, sticking it out can lead to frustration, possible financial hurdles, and not to mention burnout. So, think about what you want and whether you want to sign away your business or fight to keep it.
2. Partner Disputes
Partners can push you to think big, but they can also push you the wrong way. If you and your partner are having recurring disputes about the future of the business, that's a red flag.
Partners should always be on the same page when it comes to a business's future. Furthermore, if you feel disrespected or not listened to, you should deinvest with that partner and part ways.
Now, you may be thinking, what's next? Well, you really only have two options: you can find another partner or sell the business altogether.
Depending on your situation, it may be easier just to find another partner. However, if you already have a decline in sales and have lost interest in the business, it might be good to sell the business to someone who can make it profitable again.
3. Financial Reasons
Even a profitable business makes a few financial hiccups here and there; however, these mistakes can lead to serious difficulties. For example, if you over-invested in a project, you could be left with a large amount of credit card debt, or worse, you could face bankruptcy. If you're experiencing these financial difficulties, your best bet might just be to sell.
If you're on the fence, check out fusionadvantage.com; they can help you understand what your business is worth.
4. Burnout
Okay, let's be honest no one likes feeling burned out, certainly not a business owner. However, if you begin feeling overly exhausted or stop receiving enjoyment from your work, that's a for sure sign you should sell. Coupled with declining sales and partner disagreements, it's time you think about your future away from your business.
Reasons for Selling a Business: What's Yours?
There are many reasons to sell a business; however, the question remains do you want to? Whether it be for financial reasons or partner disputes, there could be a thousand reasons why you should or shouldn't sell, but the decision rests solely in what would make you happy.
So, are you ready to let go and start anew, or do you want to hang on to your business for a little longer? The best advice anyone could give is to find what will make you happy, so don't wait; discover your happiness today!
Now, for more information about selling a business, visit our website. We look forward to helping you!
How to create a GST invoice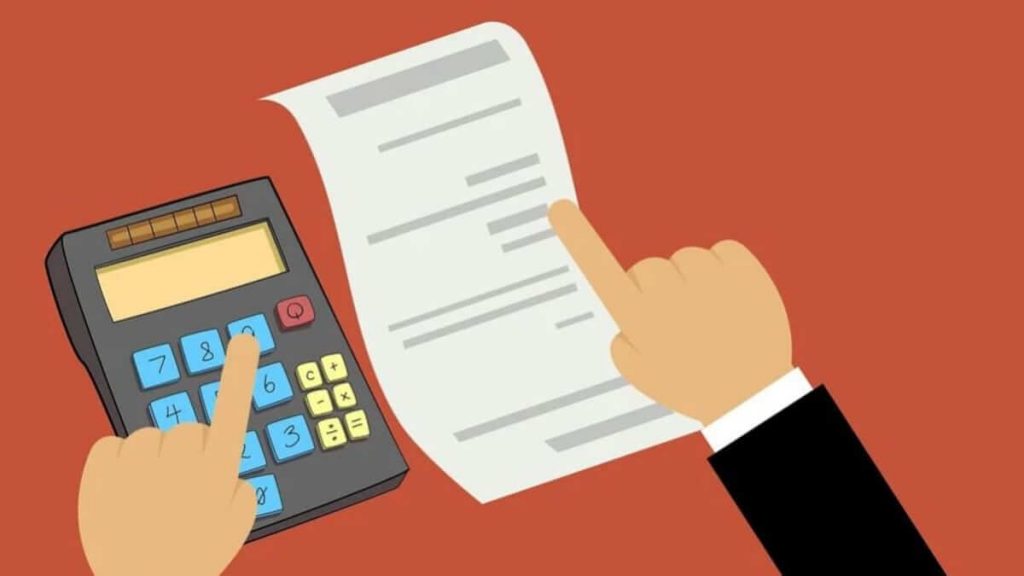 What is a GST invoice?
A GST invoice or a GST bill is basically a list of all the goods or services that you or your company delivered and the payment that you expect in return for it. A GST invoice is mandatory if your business is registered under the GST and you must issue it while providing services to your clients. Invoice related decisions of the GST are taken by the chairman of the GST council along with other members of the council under the GST act.
To create a GST invoice you must be aware of the fields that your GST invoice should mandatorily have:
    The name of the customer
    The invoice serial number
    The invoice date
    The shipping address
    The billing address
    If the customer is registered then the customer and taxpayer's GST number (GSTIN)
    If the customer is not registered and the total value of the invoice is greater than Rs.50000 then your invoice needs to have the following information:
    Name of the recipient
    Address of the recipient
    Delivery Address
    Name of the destination state
    Name of the state code
    The place from which the supply is to be made
    HSN code or the SAC code
  Details of the item: should include things like description, quantity along with a unit of measurement of the good and the total value
  The taxable value
  The discounts
  The rate of taxes
  The amount of taxes (IGST, CGST SGST)
  Is the GST payable on a reverse charge basis
  Signature of the supplier
Note: Reverse charge basis means that the liability to pay the taxes lies on the recipient of the goods or services and not on the supplier
You can create a GST invoice in excel using these values and print them in pdf or you can just use one of the countless online tools for it.
For the supply of goods three invoices need to be issued:
      Original for the recipient of goods
      Duplicate for the transporter
      Triplicate for the supplier
For the supplier of services
      Original for the recipient
      Duplicate for supplier
When should the invoices be issued?
According to the GST act, there are different timelines for different kinds of invoices:
      Goods (if the supply of goods is one time): on or before the date of delivery
      Goods(If the supply of goods is recurrent): On or before the issue of account statement
      Services: within 30 days of the date of supply of services
      Services(Banks and NBFC): Within 45 days of supply of services
What is GST E-invoice?
E-invoicing an electronic validation process by the GST Network (GSTN) and has been approved by the GST council in its 37th council meeting. It helps ensure that the invoices that you have generated are valid and meet all the requirements to be used for processes like bill creation or GST return filing. Hence it is a way to verify different kinds of invoices from different accounting software based on common parameters.
Things To Follow While Conducting Virtual Business Meetings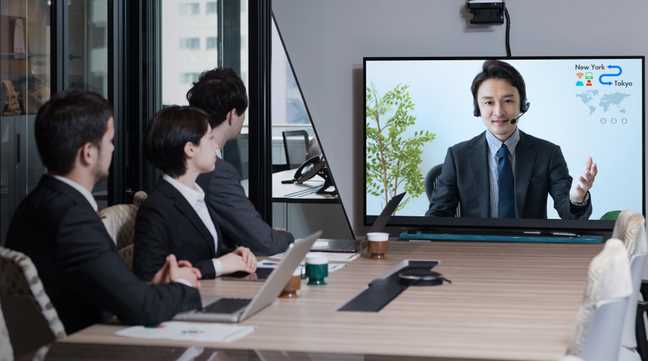 Work from home has become the new normal after the covid-19 pandemic. With this, all the meetings, training, work sessions are all conducted virtually. But are you conducting the meetings perfectly?
Does this happen with you that in the middle of the meetings your family member starts talking to you or passes by? Or your kids are crying in the background while you are in the middle of the meeting?
All these cannot be completely avoided and some compromises need to be made, but many things can be improved. It's called online meeting etiquette. By following primary meeting protocols, you help your colleagues and organization in completing the meeting agenda on time and become more focused during the meetings.
So here, we bring to you some important online meeting Dos & Donts to assure high productivity and professional remote work culture:
Dos:
Arrive at the meeting early at least 15 mins before, as there may be a lot of things that can go wrong at the last moment. For example, your laptop hangs up or you may be unable to connect to the audio. Joining early will give you some buffer to fix all that up. Don't wait for the last minute to join.
Setup Everything Before The Meeting
If you are the presenter, be ready with all the setups beforehand. It is quite frustrating for the audience to wait for you to the setups, and open the documents while the meeting is on. It also creates a bad impression and shows that you were not ready.
If a large group of people is attending the meeting, select the mute by default option. A lot of people forget to put the call on mute and then you get to hear various background noises and interruptions that disturb the whole meeting and the presenter. You can unmute them all in the question and answer session and when the whole meeting is about to come to an end.
Make sure you don't fidget or multitask when the meeting is in progress. You may unknowingly unmute yourself or press the screen share button to embarrass yourself in front of a large audience. And trust us, there is no undo or going back from this shame!
Check Your Laptop/Desktop Background
If you are the presenter or asked to present anything and you have to share the screen, it will be quite humiliating if your Netflix is opened in the minimized tab or you have a wallpaper that is not ethical to keep as per the office norms. Hence make sure that you check your system background and minimized tabs before you share the screen.
Don't try beating around the bush. This will waste your time as well as the time of the audience. They will lose interest and you may miss the important point that you were supposed to make. Hence stick to the agenda and cover all the objectives that you have jotted down for the meeting.
It is very common that you may lose your concentration from an online meeting if it has been going on for a long time. But try to be as attentive as you can. If someone from the meeting asks you any question or your suggestion and you are completely lost, won't that be embarrassing?
Conclusion
After the companies have started moving towards remote working culture due to the covid-19 pandemic, online meetings have increased tremendously. Just because you are not in the office, there are some professional etiquettes you should follow to maintain a good reputation. Following all the above-listed points and using LMS software like paycom will help you be a pro at conducting and attending online meetings like an expert. Don't believe us? Check the paycom reviews yourself.
Also, let us know in the comments, what troubles do you go through while attending office meetings from home.