Online Teaching a Super Solution during Pandemic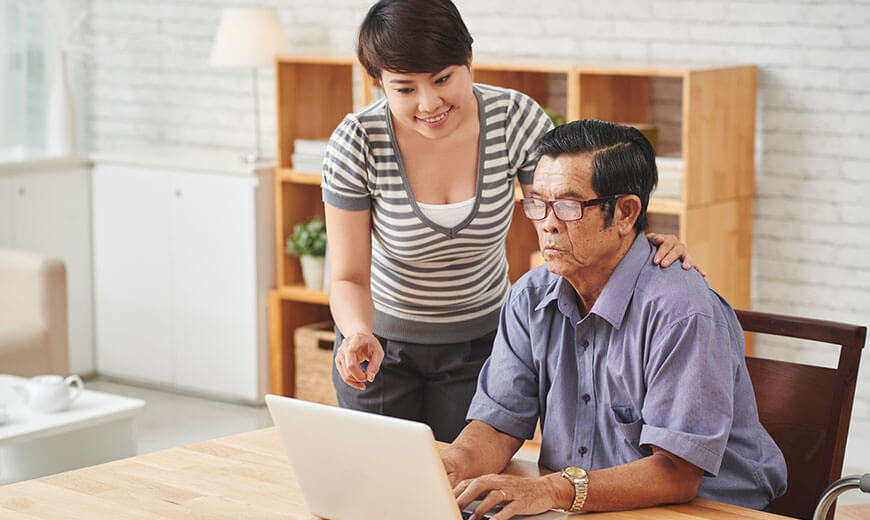 Everything is shifting from offline platforms to online, whether it is work, shopping, and education. The modern adaptation of teaching makes things more accessible for teachers and parents. Online teaching has many advantages and helps students to cover their syllabus easily. Students are facing comfortable learning at their own pace with the help of many online teaching sites. However, managing things together sometimes becomes complicated, and the learning management system is much needed for educators.
Learning management is software or features available on educational apps. It helps in documentation, student performance tracking, analysis of improvement, and online lectures delivery. The concept of the Learning Management system is not so new; it was initially emerged in 1924 and mainly used in the corporate market. It is responsible for making a big part of the e-learning system. Due to the emphasis on remote learning during the COVID-19 epidemic, learning management systems have seen a tremendous increase in their usage.
Future of Online Learning
The advancement of technology is helpful in the rapid shifts towards online education result in excellent user experience and flexible timings that make learning a little firm. The hybrid education system was beneficial over the traditional education classroom system we have been following for years. The involvement of information technology in the education system is helpful in the rapid growth of online education, and now it is becoming a part of school and college education.
There have already been successful online education transitions amongst many universities. Many institutions have managed to provide all courses online in just no time. Many schools started offering the course to students online. Many teachers are now enjoying teaching online as they can do multitask and provide lectures easily.
The involvement of technology has changed and revolutionized the way of teaching for all. It allows students and teachers to learn more efficiently according to their routine. It provides various features that will help students to interconnect with the teacher. The features include clear doubt sessions, chat groups, video and audio meetings, document sharing, students performance analysis, and more. It would be best if the education system worked with the new pattern and helped in the growth of e-learning.
Is Education System Change Beneficial?
We can't deny the fact that covid 19 has utterly disrupted the day-to-day activities for all. The education system has overcome many online education apps that are assisting teachers in conducting the classes. They are helping in providing the budget-friendly solution to parents—the trouble of transportation disappears when you adapt the online education system or particular apps.
Schools and Institutions are now moving their focus towards online learning methods. It will provide a more prosperous future for newer kids. It is now turning out to be an effective way of learning online. Online education is new regular for all, and people are adapting to it and enjoying its benefits.
Final Words
COVID-19 virus had deadly effects on the infrastructure and day-to-day lifestyle globally. Not only developing countries but developed countries can't overcome this situation instantly. Everyone was forced to be locked inside the wall of their house. The closure of schools and institutes disrupts parents, kids, and students. The virtual learning platform is the solution and boon to overcome the situation.
Schools and institutes all over the globe are adopting online teaching globally. The use of mobile learning is accessible and convenient for all. Online education platforms are the ocean of education that provides multiple resources that help to understand the concept. The face of education is changed now, and everyone is now welcoming the virtual learning platforms and enjoying their benefits.
5 Techniques That Work When Moulding Your Children Into Leaders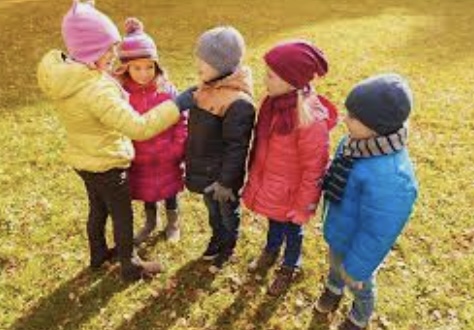 It is often said that children are the future. This is literally true as those who are currently in charge will need to be replaced. The real question is whether the children of today can do a better job than the current leaders.
One thing is certain, dealing with global economic crises, wars and tensions across the globe, and climate change is not going to be easy. It will be essential that the children today become great leaders. You can help to make this a possibility for your child.
Get them Into School
You need to find a good early learning centre, such as this preschool Valley Heights. Research shows that children who attend school early have a& much higher chance of success in life. This is because they are more accustomed to learning, socializing, and have a greater level of independence.
In short, starting them young means they will get the most possible from their education, setting them up for life.
Give Them Independence
There are plenty of times when you need to make decisions for your child as they are unaware of all the ramifications of each option. That's the nature of being a parent. However, you also need to be aware of when your child could make a decision and encourage them to do so.
Making their own decisions encourages independence and helps them to lead the way. It's a simple step but let them decide whenever possible.
Learn To Listen
We live in a hectic world and it can be hard to find the time to listen to others. But, you need to make time to listen to your children and encourage them to voice their opinions. You may find they have a great suggestion and you will be teaching them the importance of listening to others and using the information they offer.
That's a valuable skill for everyone in life, especially leaders.
Let them Fail
As a parent, you want to protect your child from all the dangers in the world. But, failing is an important part of life and your child needs to fail in order to learn and grow as an individual.
You have to learn to step back and let them fail. This allows them to grow into better people, all they have to do is look at what went wrong and why. They can then learn from this and that's what leaders do.
Responsibility
Children need to accept that they are responsible for their own actions. By encouraging them to make decisions and possibly fail, you're also creating an opportunity for them to take responsibility for anything that has gone wrong.
A leader that can accept responsibility will be more respected and more likely to improve, which makes them a valued addition to any environment.
There is no guarantee what your child will choose to do with their life. But, the above techniques will help them to be well-rounded individuals and great leaders, if they choose to be.
Why Churchill called one of his letters the most famous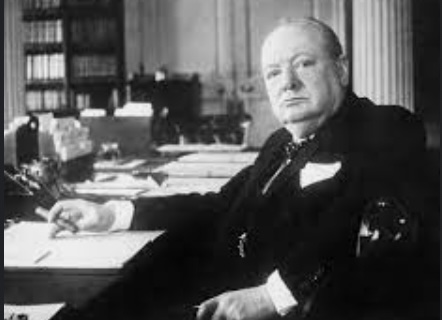 It seems like there are no end of anecdotes about Sir Winston Churchill. Most show what a complex but effective leader he was. He was gruff yet witty, loved cigars and liquor, was open and honest and didn't shy away from a verbal battle.
Before, during, and after he was PM – both times — Churchill made plenty of enemies, or at least detractors, yet also commanded a lot of loyalty. It's not disputed that he was one of the more effective wartime leaders in recent memory. Even though he was voted out before World War II wrapped up, he's remembered as the face of British stubbornness and resolution that later PMs haven't come close to achieving.
Plenty of inspirational addresses showed his oratorical abilities. But he was also effective at conveying his opinions and arguments on the page. There are several famous letters out there that demonstrate his writing abilities, his inner thoughts, concern for lost lives, anger at Nazis, his anger at resistant politicians, and his wishes for peace.
His correspondence in famous letters include messages to other leaders such as U.S. President Franklin Roosevelt and Russian's Josef Stalin.
From all of these letters with arguably high global stakes, it's hard to choose some that have more impact than others, but some historians have narrowed a few down.
One, in particular, was given this vital status by Churchill himself: on Dec. 7, 1940, he wrote a letter to Roosevelt seeking support from the U.S. in the war effort.
While America officially didn't enter the conflict until Dec. 7, 1941, Roosevelt worked with Churchill to find different forms of assistance that didn't involve sending troops. Many American leaders at the time advocated a position of isolationism, basically leaving Europe and Asia alone to fight their own battles. They further codified this position of neutrality in the late 1930s, making it a crime to provide material to nations at war.
Roosevelt and Churchill came up with a creative program called Lend Lease, which allowed him to give or sell defensive items to help Great Britain, China, and the Soviet Union.
The plan came together in the summer of 1941 and was narrowly approved by Congress. Though there were critics of this, there were advantages in not supplying American personnel as well as plenty of new revenue. By October 1941, $1 billion in aid was authorized to Great Britain.
Some creative arrangements were put together, including the use of certain British bases in the Caribbean and Bermuda for American military in exchange for a group of American-made Navy destroyers.
The Lend Lease program continued to be renewed even after the U.S. had entered the war. It provided revenue to help the American war effort plus material to help the country's allies.
But the roots of Lend Lease certainly began with Churchill humbly asking for help in one of his famous letters. It's never easy for anyone to seek assistance, let alone the leader of a country with such an illustrious history and heritage. Leaders are also encouraged to never to express any shred of weakness and always remain proud. This independent spirit is also an American value, which added to Great Britain having to remind the U.S. about the history between both countries too due to the U.S. originally being a British colony.
How Interior Design Course Will Help In Designing Interiors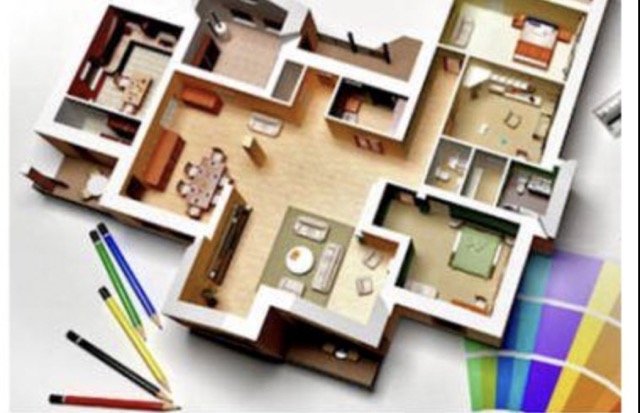 What is Interior Designing course?
Interior designing course is a professional specialization that is an amalgamation of scientific theories with artistic design concepts, aimed at visualizing, ideating, designing, and creating spectacular interior spaces, ensuring optimal utilization of spaces, enhanced functionality offering unique spellbinding experiences to people.
It involves comprehending the trends, socio cultural factors, customer preferences, construction techniques, varied architectural trends, available space, budgets, required functionality etc. Interior designing is not limited to residential buildings only, but also include designing of interiors for commercial properties including Industrial units, retail, Aircrafts, hospitals etc. Interior designing is multi-faceted for it includes selecting furniture, lighting fixtures, identifying materials, choosing right colours, technicians & vendors etc.
Interior Design course will facilitate in better designing of interiors in the following manner:
Better understanding. Better Solutions: Interior Design course equip the students with skills to come up with meaningful innovative concepts and convert them into built environment offering a sublime experience to the end users. The course offer students an understanding of human needs, behaviour, psychology etc. thereby enabling them to think critically, take creative risks and offer innovative yet practical solutions to customers.
Study of Colours:  One of the most mood-altering design elements is colours. Some colours are stimulating while others have a calming effect. Therefore, "Colour Psychology" makes for an interesting and most followed subject. Awareness about the power of colours enable in designing of apt ambience.
Space Management & Efficient Interiors: One of the main benefits of interior designing is to bring organisation and order such that you can maximise the available space. Furthermore, the course will facilitate in enhancing the functionality of space. Thus, the customer will benefit from aesthetics and efficiency besides the superior comfort amalgamated into the interiors.
Personal Style & Niche: Interior Design course will facilitate in identifying of area of specialization for you. Having a niche area will assist you in developing your personal style, position you in a different league and building your name in the industry.
Understanding of Fabric: Understanding of fabrics will assist you in offering of better solutions to the customers as per his requirements- varied use of upholstery, curtains etc. You can offer innovative solutions that will enhance the look of the interiors.
Virtual Designing: Interior Design course offers proficiency in computers and varied softwares like CAD, 3D etc. You will not only be able to design the concepts better and will also be able to explain it better to customer. You will be able to determine the efficacy of your designed interiors without going through the hassles of trial-and-error method. You will also be able to determine whether the design concept is satisfying the obligations or not and accordingly take corrective measures.
Use of sustainable material: The course equips students with an understanding of eco-friendly materials and techniques. This will not only help the environment but will also facilitate in creating healthy and safe space.
Creating a space for everyone: Designers not only help create personal spaces to suit individual members of the family, but also spaces to promote family time and togetherness. While designing, the designer must consider the comfort, taste and needs of each member of the family.
Register now for Interior Design Course and create a niche for yourself in the world of Interior Designing.