Most Important Characteristics of Successful Marketing Managers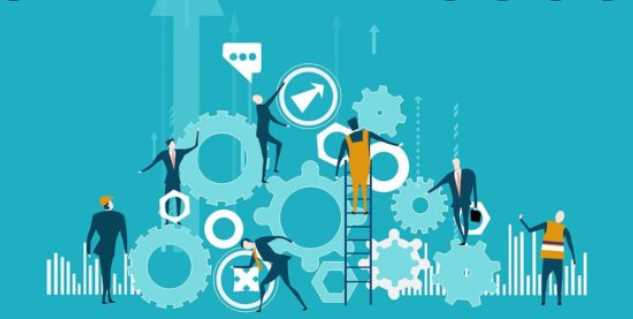 Hats off to all the marketing managers out there, calling the shots and making things happen every day. This job is not for the faint of heart – it takes years of determination, plus some trial and error – to master these skills and succeed.
There's no denying that marketing managers have a tough gig, but what exactly are the key characteristics that set the best apart from the rest?
We spoke with experienced execs from the front lines of marketing, and here's what they said about what it takes to be an elite marketing manager in the modern era.
Defining the Role of Marketing Manager
Before we explore the skills and characteristics that a marketing manager needs these days, let's figure out exactly what it means to take on this role.
The definition of a marketing manager may vary from one company to the next, but in general, we see many of the same descriptions across different industries – even as the role evolves.
"In my view, a marketing manager is someone who oversees all the campaigns and operations within a marketing department, constantly moving things forward to achieve better outcomes," said Will Watters, Co-Founder and Creative Director at Western Rise. "This person should have a hand in every aspect of the department, ensuring everything is going to plan and getting it back on track when things go astray. Some marketing managers are more specialized, but the best ones are able to multitask with tons of different projects at once."
It's not just within the marketing department that a manager needs to be on top of their game. Top performers in this area know that the job demands coordination with other parts of the company, clients, and collaborators, too.
"Dealing with the internal marketing team is just one facet of the job," said Lindsay McCormick, Founder and CEO of Bite. "High level marketing managers are also connecting with sales teams, product developers, researchers, and other departments to make sure their ideas will pan out properly throughout the business. Furthermore, marketing managers need to work closely with partnerships and influencers that keep the machine running on social media or SEO. This is a job that goes way beyond the borders of the company itself."
While there may not be a strict definition of a marketing manager that applies to every business, companies on the rise may want to create their own parameters and build a role around their specific needs and priorities.
"With something like marketing, the job of a manager is constantly evolving and broadening in scope," said Dylan Fox, Founder and CEO of Assembly AI. "It's definitely not a cookie-cutter position anymore, and it's up to the executive team to delineate where these responsibilities begin and end. The clearer you can be in defining the role, the easier your recruitment process will be and the more successful the individual who steps up to the plate."
Core Attributes and Abilities
The role of a marketing manager may be hard to pin down, but there are surely some key attributes and skills that apply to top performers in the field.
"You can't deny the power of an analytical mind in a marketing manager, since that mental horsepower is necessary to process the heaps of information flowing each day," said Matt Rubright, Head of Growth at Candidate. "These people are expected to work with several different platforms, crunch numbers with regard to campaign performance, map out targets, all while keeping an eye on finances and budget limitations."
Data analysis is just one piece of the puzzle, of course. Creative thinking is also a defining feature in marketing managers who tend to go above and beyond.
"A natural curiosity and creativity is absolutely necessary to succeed in a field like marketing, and a manager needs these attributes to lead the way," said Jeremy Goldstein, CEO of Navitar. "The playbook for marketing is not complete by any means, since tech trends move so rapidly. To succeed as a marketing manager, you really need to stay on top of these developments and look at everything from an original, creative angle."
On the subject of tech trends, marketing managers must have a firm grip on the software of the moment, whether that comes from hands-on experience or extra coursework to learn the ropes.
"The full suite of Google Analytics and Ads software is a good starting point, but there's so much more to it now," said James Shalhoub, Co-Founder of Finn. "Marketo is increasingly popular, as are MailChimp and HubSpot. A well-rounded marketing manager is equipped to take on everything from CRM and SEO to content creation workflows, automation, lead gen, and much more."
We can't overlook the hard skill of sales that permeates all of business, especially as marketing is so closely related. A marketing manager with a strong sales background or willingness to learn – truly dangerous!
"We're watching the barriers blur between sales and marketing departments more by the day, and so we expect a level of competence from managers on both sides to know the basics of different disciplines," said Shaun Price, Head of Customer Acquisition at MitoQ. "The skills are complementary, and there are lessons to be learned that multiply existing skill sets."
Personality Types and Soft Skills
Learning the science of marketing takes time, but there is an art to the practice, as well. These are the "soft skills" we hear about that certainly make a difference when dealing with people, whether they be in-house teams or external clients and partners.
"Interfacing with other people is the bread and butter for a successful marketing manager, perhaps even more important than the creative or analytical side of things," said Jason Boehle, CEO of QuaGrowth. "You can always bring on more creatives or quantitative people to handle the details of a campaign or analyze data, but it's way harder to find a true leader who communicates well and brings teams together."
The tricky part is actually finding a marketing manager that demonstrates these soft skills and personable traits. They are hard to define, and don't appear on tests or profiles. Thankfully, there are some reliable frameworks to follow when choosing managers.
"My four keys of great managers are as follows," said Writer and Speaker Marcus Buckingham. "(1) When selecting someone, they select for talent, not simply experience, intelligence or determination. (2) When setting expectations, they define the right outcomes, not the right steps. (3) When motivating someone, they focus on strengths, not on weaknesses. And (4) when developing someone, they help him find the right fit, not simply the next rung on the ladder."
Of all the skills we've discussed so far, which is the most vital for a marketing manager? The ability to see situations from different angles and put oneself in another's shoes – seems to be the missing link in many companies.
"Empathy helps you understand your target customers' needs," said Dino Ha, CEO of Kaja Cosmetics. "We believe in building products around what people want and around the audience that we want to serve. While your current offering may be selling well in one market, it's essential to determine whether your products resonate in another. We saw different opportunities to target different customer segments through a variety of retailers. However, we needed to specifically design our brands and products by first understanding that audience and what they are looking for. Our multi-brand and multi-product strategy enables us to have a portfolio of indie brands with a specific purpose rather than a mass brand that serves all people."
Practical Tips from the Pros
If you're on a quest to become a great marketing manager, or you're simply searching for a person to fill this role in your company's ranks, we've got some practical tips to apply that can help you achieve those goals.
"Focus on results only," said Astronaut Marketing Founder Annika Helendi. "Agree with every department/team/person on what their key performance indicator is. The focus has to be clear, and there has to be a numerical goal agreed upon too. After you have done this, you don't really care if somebody is working 8 hours a day (which is BS anyway – you can rarely do over 6 hours of productive work in a day). I just follow up on how people are progressing with their KPIs. The approach is very black and white. It doesn't allow anyone to hide between busy work, only results matter."
As always, a passion for marketing and the product itself is key to success in this field, so that should remain top-of-mind for anyone stepping in the ring.
"You can't fake caring about a company and the mission behind it, even if you're a marketing all-star in every regard," said Ann McFerran, CEO of Glamnetic. "Success will only materialize when the passion and practice align organically. It may take years to come together, but that's when amazing outcomes can happen."
The next generation of marketing managers is gearing up to take on the world as we speak! We are eager to see how innovation and progress shape up in this always-exciting field.
Shopify Agency: Making E-commerce Work for Businesses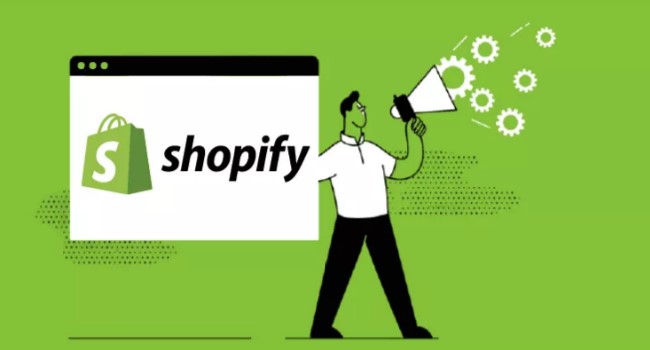 As e-commerce grows, more and more businesses are turning to online sales to reach customers and build their brand. Shopify, an e-commerce platform that is easy to use and can be changed, is one of the most popular ways to build an online store. However, setting up and running a Shopify store can be hard for many businesses. A shopify agency can help with this.
A Shopify agency is a group of experts who work together to build, design, and market Shopify stores. They work with businesses to make online stores that meet their needs and help them reach their goals. A Shopify agency can help businesses do well in the competitive world of e-commerce by setting up the store, designing a custom theme, making a marketing plan, and making sure the store is set up for conversions.
Using Shopify to set up a store
There's more to setting up a Shopify store than just picking a template and adding products. To make sure the store runs smoothly and efficiently, there are a number of technical things that need to be taken care of. A Shopify agency can help with the technical parts of setting up a store, like choosing the right hosting provider, setting up the domain, setting up payment and shipping options, and installing the right apps.
How to Make a Custom Theme
Shopify is flexible and easy to change, which is one of its best features. But this also means that making a custom theme can be difficult and take a lot of time. A Shopify agency can help businesses make a custom theme that fits their brand and makes them stand out from the competition. They can also help optimize the theme for mobile devices, making sure that the store looks great and works well on all devices.
Strategy and implementation for marketing
After the store has been set up and designed, the next step is to get people to come in and buy things. A Shopify agency can help businesses create a full marketing plan that includes search engine optimization, pay-per-click advertising, email marketing, social media marketing, and more. They can also help put the marketing plan into action, making sure that all channels are connected and work together to bring in more customers and make more sales.
Optimization of Conversions
It's important to get people into a store, but it's even more important to turn those people into sales. Using methods like A/B testing, conversion rate optimization, and user experience design, a Shopify agency can help a business make their store better for sales. They can also help analyze data to find parts of the store that need to be fixed and make decisions based on data to increase conversion rates.
Support and Maintenance on Going
Once the store is open and running, it will need ongoing support and maintenance to keep it running smoothly and effectively. A Shopify agency can offer ongoing support and maintenance services, such as keeping the store's software up to date, keeping an eye out for security problems, and fixing any technical issues that come up.
How to Choose the Right Shopify Company
Choosing the right Shopify agency is very important for the success of an online store. When choosing a Shopify agency, here are a few things to think about:
Experience: Look for a company that has developed, designed, and marketed Shopify before. Check out their portfolio to see examples of their work and reviews from people who have hired them before.
Expertise: Make sure the agency has experience in the areas where your business needs help, such as design, marketing, or technical support.
Communication: When working with an agency, it's important to be able to talk to them. Make sure they answer quickly and are easy to talk to.
Pricing: Price shouldn't be the only thing you think about when choosing an agency, but it is important to find one that fits your budget.
Conclusion
Businesses that want to do well in the world of e-commerce can learn a lot from a Shopify agency. A Shopify agency can help businesses reach their goals and stand out from the competition. They can help set up a store, design a custom theme, make a marketing plan, and optimize the store for conversions.
What are the Benefits of E-commerce Copywriting Services?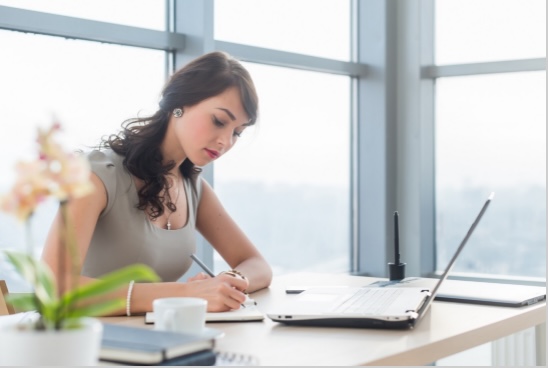 Digital selling is very popular nowadays and this is when you should consider getting the services for e-commerce copywriting. This will help you get an edge over your competitors and with more organizations relying on the internet for sales growth, it's now becoming a must. Others don't have any other choice but to improve product descriptions and other written content in order to attract potential customers.
The right copywriter understands how to craft content that speaks directly to the needs and desires of your target market which can result in higher conversions. If you feel overwhelmed or want an extra boost, don't hesitate to hire skilled professionals as they have the experience needed to make sure your business becomes successful.
Facts about Copywriting
A good copy can help you boost your online sales by creating high-converting product descriptions, category pages, homepages, blog posts, email campaigns, and more. A good ecommerce copywriting services will understand your goals and target audience and write content that speaks to them in a way that drives conversions. To take your company to the next level, copywriting services can be a valuable investment.
Are there any Advantages?
Get More Sales
The process of copywriting includes using words that persuade. This is where the right professionals excel since they can give life to your products or service and convince more people that they should buy from you. Regardless if you need descriptions for your Amazon, Shopify, or eBay, you'll entice more prospects when they see that you're paying attention to the minute details of your company.
It doesn't matter how great your product offering is, as without attention to it all of your time and energy could go unnoticed if no one buys. Most people don't like being sold things but they love to purchase them and the right copywriters can make this happen quickly by boosting both conversions and sales.
Create an Improved Presentation
Not presenting your company properly can be devastating, as this can result into failure of reaching out the right people. However, with effective communication from the right copywriter, you'll get a plan that will show others that you're informative and entertaining. By creating well-structured sentences that flow together seamlessly to form an actionable vision or theme, you will promote more successful results for your business in no time.
Boost your image and attract more online customers by utilizing experienced wordsmiths who can craft captivating ads that will make web users click on your site in an instant. These adverts will make them curious, driving them to explore what you have to offer even further.
Capture Leads
Need help creating a comprehensive and concise marketing plan? Then the right freelancers know more about your target audience and demography and set up sales funnels where you can capture the email, phone number, and other information about your leads. See more about the leads on this page: https://www.techtarget.com/searchcustomerexperience/definition/sales-funnel. They can also write eBooks you can give away for free in exchange for customers contacting you.
The buying journey constitutes the funnels that represent the customers' experience. Sometimes, the right word can help them have the nudge that they need to purchase something. This is all done automatically, and this is where you can make money and increase your earnings tenfold.
Get your Story Told
Crafting an enticing story is something that not every entrepreneur knows how to do, yet storytelling can be a powerful tool when it comes to marketing your start-up. There is a sense of enchantment and mystery around stories that captivate consumers and you need to make sure they understand the history behind your brand, as well as its benefits. By telling people about what you have in store for them, you will undoubtedly create more interest in your company.
If you pause and think about it, chances are you will remember far more stories from a company's radio and television than what it's selling. These anecdotes tend to motivate individuals and warm their hearts and this tends to be more effective than the traditional methods. See examples of these ads when you click this site.
Finding the Right Copywriting Service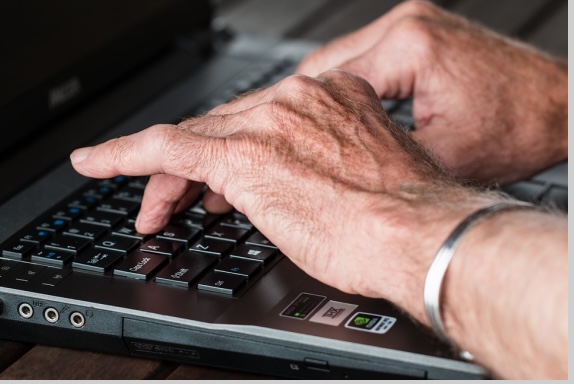 To get more informed insights on the quality of work from any copywriter, reach out to individuals in your network who have used their services before. Ask for their honest feedback and use that information to aid you in making a decision on whether to hire someone or not.
Before recruiting a freelancer, conducting some research is essential. Online platforms such as LinkedIn, Upwork and Fiver are great spots to gain insight into the experiences of those who have worked with freelancers in the past. Consider reading reviews and portfolios extensively before making your decision on which pro will be an ideal fit for your company.
Tips for Choosing SEO Services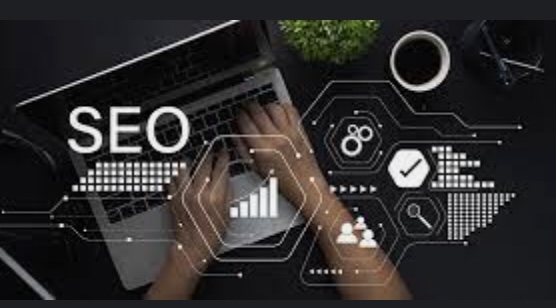 Owning a business is a great achievement toward your financial freedom. However, to grow your business, you need to find the best marketing strategies to reach your potential clients and grow your business. Online marketing is a suitable option for many business owners. But a business site alone can't meet your marketing demands. You need search engine optimization services to reach as many people as possible easily. Finding a competent SEO company can boost your business growth and increase your bank account.
Law firms can greatly benefit from hiring SEO services. SEO companies differ in quality and the type of service they provide. Therefore, proper research is paramount when you want personal injury SEO services. The demand for SEO services differs, and there are SEO services for personal injury lawyers that are great. Read this article. You'll find expert guidelines on how to find a suitable SEO expert for your injury law firm. This includes
Examine your goals 
You need to determine and define your goals. First, the SEO industry is quite diverse. Besides, the demand for SEO services has continued to grow. As a result, many providers are available. Unless you clearly define your needs, you may invest thousands of dollars but still receive substandard services. You will find many SEO experts, and there are SEO services for personal injury lawyers that are great. You may only achieve your SEO objectives if you can determine and explain why you need SEO services. This decision is based on your business requirements.
Budget 
It is important to have a budget estimate. Comparing different companies enables one to choose an affordable SEO company. You'll also identify a company within your budget.
However, never base this decision on affordability only. Instead, focus on quality services and an agency that can offer the most value for the money you spend. Your SEO Company has to offer high-quality services instead of paying cheaply and then receiving subpar services.
Ask about the Techniques
Before hiring, ask your agency about the techniques they use. There are different techniques that SEO agencies use to market. Although some agencies may not be able to disclose these details because of the confidentiality clauses, ask them for evidence and learn how successful they have been in the past. In addition, ask for references. Competent SEO experts can measure how successful a campaign is. If one campaign isn't successful, the SEO agency will change its techniques. The SEO professional uses the best online tools to track the outcome of a particular plan. That way, it is easy to change the campaign completely or make some adjustments.
Do proper research and compare
There are many ways of choosing a good SEO agency. Today, many people consider online platforms as a way to find products and services. When choosing an SEO company, compare different online platforms to find the top-rated agencies for your injury law firm. Make sure to read reviews, comments, and feedback from others. This kind of information helps you make the right decision. In addition, you can also ask for referrals. Ask your business associates, friends, and anyone you can trust to provide you with crucial information regarding the best SEO professionals.