Most Important Characteristics of Successful Marketing Managers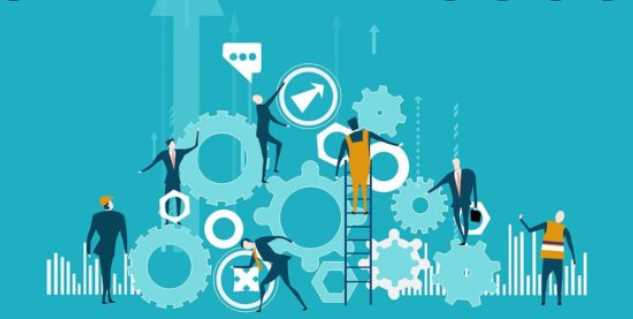 Hats off to all the marketing managers out there, calling the shots and making things happen every day. This job is not for the faint of heart – it takes years of determination, plus some trial and error – to master these skills and succeed.
There's no denying that marketing managers have a tough gig, but what exactly are the key characteristics that set the best apart from the rest?
We spoke with experienced execs from the front lines of marketing, and here's what they said about what it takes to be an elite marketing manager in the modern era.
Defining the Role of Marketing Manager
Before we explore the skills and characteristics that a marketing manager needs these days, let's figure out exactly what it means to take on this role.
The definition of a marketing manager may vary from one company to the next, but in general, we see many of the same descriptions across different industries – even as the role evolves.
"In my view, a marketing manager is someone who oversees all the campaigns and operations within a marketing department, constantly moving things forward to achieve better outcomes," said Will Watters, Co-Founder and Creative Director at Western Rise. "This person should have a hand in every aspect of the department, ensuring everything is going to plan and getting it back on track when things go astray. Some marketing managers are more specialized, but the best ones are able to multitask with tons of different projects at once."
It's not just within the marketing department that a manager needs to be on top of their game. Top performers in this area know that the job demands coordination with other parts of the company, clients, and collaborators, too.
"Dealing with the internal marketing team is just one facet of the job," said Lindsay McCormick, Founder and CEO of Bite. "High level marketing managers are also connecting with sales teams, product developers, researchers, and other departments to make sure their ideas will pan out properly throughout the business. Furthermore, marketing managers need to work closely with partnerships and influencers that keep the machine running on social media or SEO. This is a job that goes way beyond the borders of the company itself."
While there may not be a strict definition of a marketing manager that applies to every business, companies on the rise may want to create their own parameters and build a role around their specific needs and priorities.
"With something like marketing, the job of a manager is constantly evolving and broadening in scope," said Dylan Fox, Founder and CEO of Assembly AI. "It's definitely not a cookie-cutter position anymore, and it's up to the executive team to delineate where these responsibilities begin and end. The clearer you can be in defining the role, the easier your recruitment process will be and the more successful the individual who steps up to the plate."
Core Attributes and Abilities
The role of a marketing manager may be hard to pin down, but there are surely some key attributes and skills that apply to top performers in the field.
"You can't deny the power of an analytical mind in a marketing manager, since that mental horsepower is necessary to process the heaps of information flowing each day," said Matt Rubright, Head of Growth at Candidate. "These people are expected to work with several different platforms, crunch numbers with regard to campaign performance, map out targets, all while keeping an eye on finances and budget limitations."
Data analysis is just one piece of the puzzle, of course. Creative thinking is also a defining feature in marketing managers who tend to go above and beyond.
"A natural curiosity and creativity is absolutely necessary to succeed in a field like marketing, and a manager needs these attributes to lead the way," said Jeremy Goldstein, CEO of Navitar. "The playbook for marketing is not complete by any means, since tech trends move so rapidly. To succeed as a marketing manager, you really need to stay on top of these developments and look at everything from an original, creative angle."
On the subject of tech trends, marketing managers must have a firm grip on the software of the moment, whether that comes from hands-on experience or extra coursework to learn the ropes.
"The full suite of Google Analytics and Ads software is a good starting point, but there's so much more to it now," said James Shalhoub, Co-Founder of Finn. "Marketo is increasingly popular, as are MailChimp and HubSpot. A well-rounded marketing manager is equipped to take on everything from CRM and SEO to content creation workflows, automation, lead gen, and much more."
We can't overlook the hard skill of sales that permeates all of business, especially as marketing is so closely related. A marketing manager with a strong sales background or willingness to learn – truly dangerous!
"We're watching the barriers blur between sales and marketing departments more by the day, and so we expect a level of competence from managers on both sides to know the basics of different disciplines," said Shaun Price, Head of Customer Acquisition at MitoQ. "The skills are complementary, and there are lessons to be learned that multiply existing skill sets."
Personality Types and Soft Skills
Learning the science of marketing takes time, but there is an art to the practice, as well. These are the "soft skills" we hear about that certainly make a difference when dealing with people, whether they be in-house teams or external clients and partners.
"Interfacing with other people is the bread and butter for a successful marketing manager, perhaps even more important than the creative or analytical side of things," said Jason Boehle, CEO of QuaGrowth. "You can always bring on more creatives or quantitative people to handle the details of a campaign or analyze data, but it's way harder to find a true leader who communicates well and brings teams together."
The tricky part is actually finding a marketing manager that demonstrates these soft skills and personable traits. They are hard to define, and don't appear on tests or profiles. Thankfully, there are some reliable frameworks to follow when choosing managers.
"My four keys of great managers are as follows," said Writer and Speaker Marcus Buckingham. "(1) When selecting someone, they select for talent, not simply experience, intelligence or determination. (2) When setting expectations, they define the right outcomes, not the right steps. (3) When motivating someone, they focus on strengths, not on weaknesses. And (4) when developing someone, they help him find the right fit, not simply the next rung on the ladder."
Of all the skills we've discussed so far, which is the most vital for a marketing manager? The ability to see situations from different angles and put oneself in another's shoes – seems to be the missing link in many companies.
"Empathy helps you understand your target customers' needs," said Dino Ha, CEO of Kaja Cosmetics. "We believe in building products around what people want and around the audience that we want to serve. While your current offering may be selling well in one market, it's essential to determine whether your products resonate in another. We saw different opportunities to target different customer segments through a variety of retailers. However, we needed to specifically design our brands and products by first understanding that audience and what they are looking for. Our multi-brand and multi-product strategy enables us to have a portfolio of indie brands with a specific purpose rather than a mass brand that serves all people."
Practical Tips from the Pros
If you're on a quest to become a great marketing manager, or you're simply searching for a person to fill this role in your company's ranks, we've got some practical tips to apply that can help you achieve those goals.
"Focus on results only," said Astronaut Marketing Founder Annika Helendi. "Agree with every department/team/person on what their key performance indicator is. The focus has to be clear, and there has to be a numerical goal agreed upon too. After you have done this, you don't really care if somebody is working 8 hours a day (which is BS anyway – you can rarely do over 6 hours of productive work in a day). I just follow up on how people are progressing with their KPIs. The approach is very black and white. It doesn't allow anyone to hide between busy work, only results matter."
As always, a passion for marketing and the product itself is key to success in this field, so that should remain top-of-mind for anyone stepping in the ring.
"You can't fake caring about a company and the mission behind it, even if you're a marketing all-star in every regard," said Ann McFerran, CEO of Glamnetic. "Success will only materialize when the passion and practice align organically. It may take years to come together, but that's when amazing outcomes can happen."
The next generation of marketing managers is gearing up to take on the world as we speak! We are eager to see how innovation and progress shape up in this always-exciting field.
5 Ways Digital Marketing Can Greatly Benefit From Proxies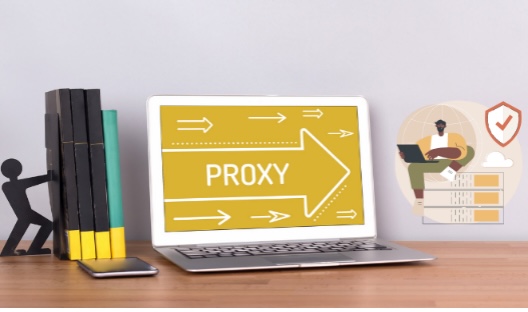 Digital marketing is the process of creating, deploying, and managing a marketing campaign that uses digital technologies to reach and engage customers. It encompasses efforts to create, develop, and deliver an effective digital strategy that leverages modern technology tools and channels to create value for clients.
Digital marketing is a rapidly growing field with enormous potential. It can help businesses of all sizes grow their customer base, reduce costs, improve ROI, and increase brand awareness.
Digital marketing can greatly benefit from proxies. Not only can they help to improve traffic and conversion rates, but proxies can also be used to track website analytics, target ads, and measure the success of campaigns. By using proxies, digital marketers can ensure that their data is accurate and reliable. In this article, we will talk about how digital marketing can greatly benefit from proxies.
Understanding A Proxy Server
A proxy server is one of the easiest ways to change your internet location. A proxy server is also a great way to hide your IP address and identity. When you use a proxy server, all your traffic goes through the proxy server. The proxy server then sends the traffic on to the destination website or service.
There are many different types of proxies. Some proxies are free, while others may need an account or subscription. You can find free proxy lists available online. Many of these proxy lists are maintained by volunteers. They are constantly updated with the latest proxy servers that can be used to bypass censorship restrictions.
Whether you use a free or paid proxy, all of them work essentially the same way. You can connect to any free proxy server, tell it which website or service you want to visit and let the proxy handle the rest.
Proxies can be helpful for many reasons. For example, if you are using a public Wi-Fi network and don't want others to know what websites you're visiting, using a proxy can help keep your browsing private.
How Digital Marketers Can Take Edge of Proxies
Digital marketers always look for new and innovative ways to reach their target market. Proxies are a great way to do this, as they allow you to hide your identity and communicate with potential customers without having to trust them. Here are some tips for using proxies to your advantage:
1. Market and Competitor Research
Digital marketing can greatly benefit from proxies, market research, and competitor analysis. By understanding the behavior of competitors and what they are doing well, digital marketers can improve their own marketing strategy.
Access to any website can be restricted by geographical location, making it more difficult for market researchers to gather data. Websites often block web crawlers and use technologies such as HTTP Strict Transport Security (HSTS) to prevent pages from being cached or indexed by search engines.
This makes it difficult for market researchers to access the full range of information available on a website. Proxy servers can help overcome these barriers by allowing researchers to access websites without revealing their true location. By using a proxy, market researchers can bypass any geo-restrictions and collect data on the entire website.
Proxies are an excellent way to collect market data without letting them know. By tracking how customers interact with a product or service online, proxies can provide. valuable insights into demand and consumer preferences. The market research also allows companies to understand their target audience better. Competitor analysis can help digital marketers determine where they should focus their efforts.
2. SEO
Digital marketing is the practice of using digital technologies to reach and engage consumers. With the prevalence of smartphones and the Internet, businesses can now connect with potential customers in new ways that weren't possible before. However, achieving great digital marketing results still requires hard work and dedication.
To be successful with digital marketing, you need to focus on a few key things. These are keyword research, competition research, rank tracking, outreach, and link building. All of these activities are necessary to produce high-ranking pages on search engines.
Keyword research is the first phase in any online marketing campaign. You require to figure out which keywords your target audience is exploring. You also need to determine what kind of content should be created around those keywords to rank well.
Digital marketing is an ever-evolving field that relies heavily on proxies and digital subterfuge to circumvent blocks and cloak addresses when researching. Without the ability to spoof your location, certain large-scale campaigns would be nearly impossible to execute.
By using proxies, you can easily bypass any filters or tracking mechanisms that may be in place. Additionally, proxying can help improve your SEO ranking by hiding your true IP address and help to research other criteria.
3. Faster Speeds
There are many benefits to using proxies in digital marketing. These include bypassing network latency, increasing browsing speeds, and improving the overall user experience. By using a proxy, digital marketers can also reduce their data usage and improve site performance. Additionally, by caching content through a proxy, digital marketers can make pages load faster on next visits.
4. Lead Generation
Web scraping is a vital part of lead generation for digital marketers. It allows you to collect data from websites and extract the necessary information (such as leads, contact information, and pages visited) to generate valuable leads.
Current web scraping technology can be expensive, but there are ways to reduce costs. One option is to use rotating proxies. These proxies automatically switch between different websites. It allows you to scrape data from a large number of sites without spending a lot of money.
5. Social Media Marketing
Digital marketing is a process by which companies use digital technologies to create, promote and sell their products or services. In recent years, social media has become an essential tool for digital marketing due to its ability to connect people from all corners of the globe in a way never before possible.
However, many companies are not using social media platforms as effectively as they could because they do not have the right tools and resources. One effective way to overcome this limitation is to use social media proxies.
Social media proxies are residential IP addresses that showcase a residential home address. This allows people to create multiple accounts on social media platforms with different identities without sharing personal information. Social media proxies are often used by people who want to keep their online activities private or by those who want to bypass regional restrictions on online content.
Social media proxies help businesses stay connected with their customers on popular social media platforms like Facebook, LinkedIn, and Twitter. This allows companies to focus on promoting their message or adding a new piece of content.
Conclusion
Proxies can provide digital marketing benefits in many ways. They can help to improve website load times, boost SEO, and reduce the need for expensive online advertising. By using proxies, businesses can save money and increase their reach without sacrificing quality. As such, proxies should be a key part of any digital marketing strategy.
What is a Market Making Strategy?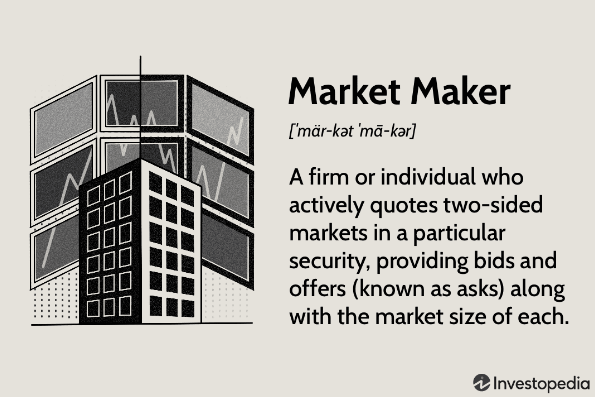 A market making strategy is a trading technique that pairs buyers and sellers of an asset. It works similarly to sports bookmaking, where bookmakers pair punters in opposite directions. The primary goal of a market maker is to minimize their risk by operating a book that is "delta neutral." Delta is a mathematical term that refers to the rate at which the price of an asset increases or decreases over a period of time. Unlike non-derivative assets, which are securities, market makers don't have any interest in determining their own price, but instead prefer to run books that are "delta neutral."
In a typical market, a market maker will place buy and sell orders on both sides of the order book at prices close to the market price. They will fill these orders as someone comes along with an order to buy or sell that price. However, if you are a market maker, you must be able to change your order prices quickly. For this, you can click on the "buy" or "sell" sign and drag it to the desired position in the order book. Different market trends will require different trading strategies. For example, an uptrending market will fill buy and sell orders at the same time, while a downtrending market will require the opposite strategy.
The difference between bid and ask prices is the spread. If you are a market maker, you won't be able to make the same profit from every transaction. This is the reason why it is so important to have a risk management strategy, since it can affect your profits or losses. Market makers typically hedge their positions with derivatives.
If you are looking for an automated system to execute your trades, market makers often use an algorithm for this purpose. A market maker can buy and sell at different times, which allows them to minimize their risk. The problem is that they have to make decisions on how to hedge their positions. If they make the wrong decision, the market could move against them.
The goal of this strategy is to increase profits. The price will likely rise above the market maker's goal. However, it can also make them overstate their profits. For instance, if a market maker sells a stock at $1.10 and then the price goes up to $1.15, then the market maker may end up making a windfall profit on the transaction.
A market maker can employ different strategies to make money in different markets. One way is to deploy the same strategy on several trading pairs. Another way is to deploy a strategy on several FastPass exchanges. The trader can also participate in competitions that award over $7,000 in prize money. A market maker can also earn rewards by providing liquidity to other traders.
An effective market maker must use a strategy that maximizes profits while minimizing risk. This strategy is similar to retail trading but differs in tactics. The two have the same goals: maximize returns while managing risks. Option market makers, on the other hand, use mathematical models and inputs to determine the theoretical value of the options.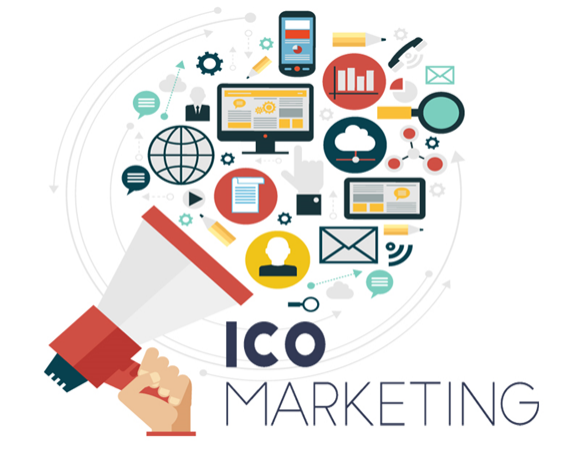 There are two primary ways to market an ICO, either on your own or with the assistance of a crypto marketing agency. Self-promotion requires time, knowledge, and marketing skills, but an ICO marketing agency can help you develop and execute a marketing strategy. They will also provide online support and customer service. An ICO marketing agency can also track your campaign and help you measure its success.
An ICO marketing agency will provide an objective, third-party evaluation of your current marketing strategy and recommend improvements that can boost your results. One of the most difficult aspects of marketing a product is coming up with creative ideas. However, it can be challenging to balance the creative process with the administrative tasks that must be carried out. With the assistance of a marketing agency, you can be assured that you will have access to a variety of ideas and be able to choose the best ones based on their effectiveness.
Hiring an ICO marketing agency can be a cost-effective way of advertising your ICO. Hiring an agency to handle your marketing campaign will free up your time to focus on other aspects of your project. The cost is minimal compared to hiring an in-house marketing team, and you won't have to worry about employee benefits. Plus, you'll be working with professionals who are highly-skilled and have experience in this field.
Choosing a marketing agency for your ICO can be daunting. An agency specializes in the field, and they will use a variety of strategies and tactics to inform potential investors about your new project. Choosing the right ICO marketing agency is crucial to the success of your project. A good agency can help you achieve your goals, get your token launched, and gain the traction that you need before your coin is launched.