More Tips For Keeping Your Fleet Safe & Efficient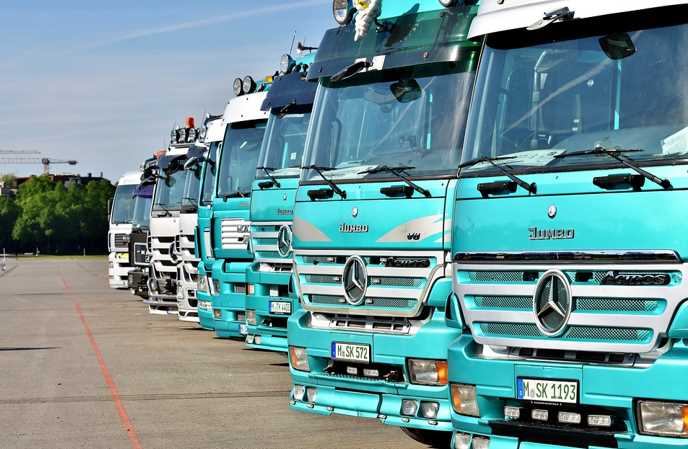 "An ounce of prevention is better than a pound of cure," the saying goes. Additionally, this couldn't be truer when it comes to keeping one's fleet safe and efficient. Big savings are attainable with proper preventive fleet maintenance. Well-maintained trucks use less gasoline (an even more expensive resource in these times), lower operating costs, and have fewer chances of breaking down. Also, by showing more initiative in one's approach, one can stop problems before they devolve into real safety concerns and issues. But, of course, such things are easier said than done, are they not? So, what can you do to ensure your fleet's safety and efficiency? Here are more tips to help you do so!
More Fleet Safety & Efficiency Tips
1.   Make sure your trucks are fit for duty (and their purpose).
Would you use a plastic shovel to dig a building's foundation or a lawnmower to trim your hair? Similarly, each truck in a fleet should be properly equipped for the task at hand. Over-speccing will lead to unnecessary costs. Conversely, under-speccing could result in faster wear and tear. When getting any truck or vehicle and assigning tasks, determine which vehicle to use, what its load will be, and its operating conditions to get the most efficient use.
2.   Train your drivers well.
Train your drivers on how to drive safely and efficiently maintain their trucks, including knowing how to skillfully perform mechanical tasks like checking tire pressure and tread wear. Emphasizing the importance of careful and compliant driving means your fleet will be less likely to become involved in road accidents, causing downtime for trucks due to repairs, or worse – lawsuits. Aside from these, you should explain why safe driving and efficient maintenance are important. One author summarizes that proper coaching or training can help "learners develop enhanced self-awareness and greater personal responsibility."
3.   Take advantage of new technologies.
Investing in new technologies and innovations could help one have an edge against competitors. In addition, management apps can notify you or your fleet inspector of things like vehicle-damaging driving and issue warnings to individual drivers automatically. Moreover, new technological tools can improve their driving while saving you time and money that would have been otherwise spent on repairs on tires for trucks, for example. Finally, as research suggests, truck drivers and their productivity can also increase.
4.   Plan for the future.
Looking ahead towards the future isn't just being dreamy, but it can also be a potentially practical thing to do to keep your fleet safe and efficient. Planning is more than just visualizing growth and expansion but also about preparing for the threats and developments that tomorrow may bring. Any leader without any plan will be left in the dust when their competitors overtake them in the market. Not anticipating economic changes or adapting to evolving industry standards can negatively impact your business and spell doom for your fleet and the livelihood of your drivers.
Whether you're running a small fleet or a business with dozens of them, when you take a preventive approach to keep your fleet safe and efficient, you'll always save time, money, and resources in the long run. Furthermore, investing in good trucks, driver training, and technology means you and your team will be able to deal with problems in record time, make proper maintenance checks, and have drivers that can deal with advanced diagnostics. All of these can ensure that you and your fleet will be around for a long time.
Author's Bio: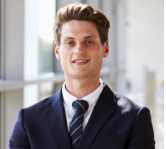 Frank is an energetic salesman. On his free days, he spends his time writing and reading about quality tires and vehicular parts. He says it's because of his love for cars ever since he was a kid when his dad started teaching him about automotive parts.
Dirt Bike Styling Tips That Will Make Your Bike Stand Out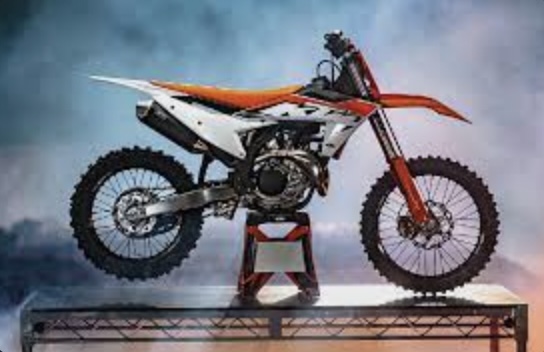 Most riders find that it doesn't take them long to fall in love with new dirt bikes, so it should come as no surprise that people love to show them off. A dirt bike that stands out from the crowd helps to attract sponsors at competitions and events, impress other riders, and give its owner a confidence boost, and it doesn't take a fortune to make a dirt bike stand out. Just follow the styling tips below.
Get the Right Graphics Kit
The best way to style a dirt bike is to purchase a graphics kit from Senge Graphics. There are options available for every type of bike, and each of them offers riders an opportunity to express themselves differently. Plus, graphics kits help to protect a dirt bike's plastic components against UV exposure and abrasion, keeping them looking their best for longer.
Buy Better Tires
The tires that come factory-standard on most dirt bikes are acceptable for basic use, but they may not be the best fit for all applications, and they certainly won't look as cool as the right aftermarket wheels. Keep in mind, however, that function should take precedence over fashion. Be sure to buy the right type of dirt bike tires for the terrain.
Invest in a Seat Cover
Over time, a dirt bike's seat will start to deteriorate. This won't just impact its appearance, although it will certainly leave the bike looking a little worse for the wear. Riders may also find that their comfort and performance are directly impacted by a seriously worn or damaged seat.
Finding an awesome seat cover is a great way to avoid this problem. They come in all kinds of different shapes and colors to offer not just maximum comfort but also plenty of options for customization.
Install Hand Guards
Trail riders consider handguards must-have accessories because they're great at protecting the hands from branches and flying debris and can help to prevent damage to the levers when riders crash. These accessories also offer dirt bike owners a way to get a different look that matches their riding styles. Motocross riders usually opt for open-ended handguards, while trail riders almost always use full wrap-around handguards. Aside from looks, be sure that the handguards fit the handlebar and still offer riders a full range of motion for maximum control.
Change Out the Handlebar
Different handlebars have very distinct effects on how bikes ride and handle, so most riders consider comfort the top priority when they swap theirs out. However, tons of aftermarket handlebars look super stylish. Most people planning to swap out their handlebars also use it as an opportunity to throw on new grips for better feedback.
Keep It Clean
Having a stylish dirt bike isn't just about making new mods all the time. Riders also have to pay attention to bike maintenance. Keeping the bike clean is a must when it comes to protecting all of those custom parts from premature wear. Plus, a dirt bike that gets cleaned after every ride will always outlast one that's been poorly maintained.
Ride With Style
Just tricking out a dirt bike isn't enough to start getting real attention from higher-ups in the community. Riders need to know their stuff, so after fixing up that bike, start practicing as much as possible, even if it means putting some extra wear on the new gear.
Small but Mighty: The Power of Portable Car Fridges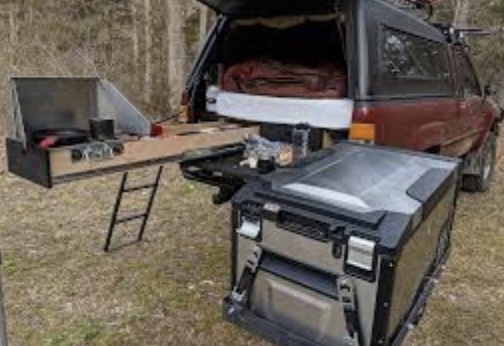 A portable car fridge can be a game changer for travellers and adventurers who love to explore the great outdoors. This small but mighty appliance allows you to keep your food and drinks cold and fresh no matter where you go, making it a must-have for anyone who loves to hit the road.
This article explores the benefits of portable car fridge, the different types available, their best uses, key features to look for, and some of the top products on the market. 
Benefits of Portable Fridges
One of the primary benefits of portable fridges is their convenience on the go. Instead of relying on gas station snacks or fast food restaurants, you can bring your food and drinks and keep them fresh and cold for as long as you need. This can be especially helpful on long road trips or camping excursions with limited food options.
Another benefit of portable fridges is the money they can save you in the long run. You can avoid expensive restaurant meals and overpriced convenience store snacks by bringing your food and drinks. This can increase, making a portable car fridge a worthwhile investment.
In addition to the cost savings, a portable fridge can help keep your food fresh and safe. You no longer have to worry about perishable items spoiling in a hot car, which can be inconvenient and unsafe.
Finally, using a portable fridge can also help reduce waste and promote sustainability. By bringing your food and drinks, you can avoid single-use plastic containers and packaging, which can harm the environment. Plus, you can reduce food waste by only bringing what you need and using leftovers. 
Types of Portable Fridges
There are two primary types of portable fridges: compressor fridges and thermoelectric fridges.
Compressor fridges are typically more expensive but offer better cooling performance and greater temperature control. They can also run on different power sources, such as AC, DC, or solar. Compressor fridges are ideal for longer trips and camping excursions where you may not have access to electricity.
On the other hand, thermoelectric fridges are more affordable and use simple technology to cool the interior. They are powered by a 12-volt DC outlet and can be plugged into your car's cigarette lighter. However, they may not cool as effectively as compressor fridges and may struggle in hot weather conditions.
Regarding size and capacity, portable fridges can range from a few litres to 50 or more. The size you choose will depend on your specific needs and the length of your trip. Larger fridges are ideal for camping or longer excursions, while smaller ones are great for day or short road trips.
Features to Look for in a Portable Fridge
When shopping for portable car fridges, there are several key features to look for:
Temperature control and range: Look for a fridge with a wide temperature range and accurate temperature control. This will allow you to adjust the temperature based on your needs and external conditions.
Energy efficiency and power source options: Choose an energy-efficient fridge with multiple power source options. This will allow you to use it in different settings and save on energy costs.
Portability and durability:Look for a fridge that is easy to transport and durable enough to withstand bumps and jostles on the road.
Noise level: Consider the noise level of the fridge and choose one that won't be too disruptive, especially if you're sleeping close to it. 
Conclusion
A portable car fridge can be valuable to any adventurer's toolkit. It allows you to keep your food and drinks fresh and cold no matter where you go, saving you money and hassle in the long run. Whether planning a road trip, camping excursion, or outdoor event, a portable fridge can help you stay comfortable and well-fed. When shopping, look for one that meets your needs and has the desired features.
How do I prepare my car for shipping?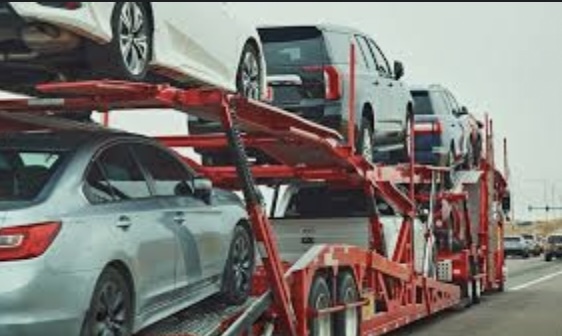 Car shipping can be a stressful and overwhelming process, but proper preparation can make all the difference. Whether you're moving across the country or sending your car to a new owner, there are several steps you can take to ensure that your car is ready for shipping. In this article, we'll outline some important tips for preparing your car for shipping.
Clean Your Car
The first step in preparing your car for shipping is to give it a thorough cleaning. This will not only make your car look better but also help you to identify any existing damage. Take photos of your car from all angles, including the interior and exterior, to document its condition before shipping.
Remove Personal Items
Before your car is shipped, remove all personal items from the interior. This includes any loose items in the trunk, glove compartment, and other compartments. Personal items can shift during transport and cause damage to your car or other vehicles.
Check Fluid Levels
Make sure to check all of your car's fluid levels, including oil, coolant, and transmission fluid. If any fluids are low, top them off before shipping. This will ensure that your car is ready to be driven once it arrives at its destination.
Inspect Your Car for Damage
Inspect your car for any existing damage, such as dents, scratches, or other cosmetic issues. Take photos of any damage and make a note of it. This will help you to identify any new damage that may occur during shipping.
Remove Accessories
Remove any non-permanent accessories from your car, such as bike racks, spoilers, and aftermarket grilles. These items can be damaged during shipping, so it's best to remove them before shipping.
Disable the Alarm System
If your car has an alarm system, disable it before shipping. This will prevent the alarm from going off during transport and potentially draining your car's battery.
Check Tire Pressure
Make sure to check your car's tire pressure before shipping. Proper tire pressure is important for the safe transport of your car.
Leave a Quarter Tank of Gas
Leave a quarter tank of gas in your car before shipping. This will ensure that there is enough gas for the car to be driven onto and off of the transport truck, but not so much that it adds unnecessary weight.
Provide Keys
Make sure to provide keys for your car, including any keys for the ignition, doors, and trunk. You should also provide any remote control devices, such as keyless entry remotes.
Notify Your Insurance Company
Notify your insurance company before shipping your car. Make sure that your car is covered during transport, and ask about any additional insurance options that may be available.
Preparing your car for shipping can seem overwhelming, but it's an important step in ensuring that your car arrives safely and without damage. By following these tips, you can help to make the process smoother and less stressful. If you have any questions or concerns about car shipping, be sure to ask your car shipping company for guidance. With proper preparation, you can be confident that your car will arrive safely at its destination.