Making a Battle Jacket: Your Guide to Rock Fashion's Most Important Item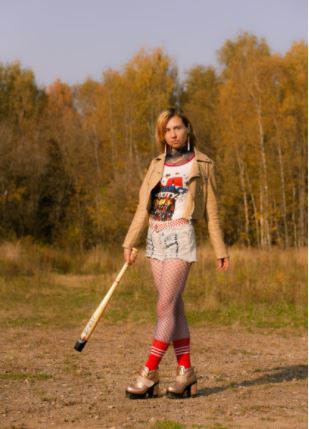 A battle jacket is like a lightsaber to a Jedi; it is a rite of passage to build your own.
Every jacket reflects the soul of who wears it and it's up to you to inject your own unique flair, and no good jacket is complete without an awesome watch. Not sure where to start? You've come to the right place.
What Kind of Battle Jacket Do You Want?
What kind of battle jacket do you want to make? Traditionally, denim is the most popular material. Not only because it looks great, but it is cheap, not difficult to find, and easy to manipulate.
For a worn look, you can buy from a thrift store or you can distress the denim yourself with a cheese grater. For frayed edges, rip off the sleeves if possible, or cut them off with scissors and put them in the dryer.
Leather is the other standard material to use if you're looking for more of a challenge. Though leather will add a layer of difficulty when attaching patches or accessories, the finished product will result in a more "classic" metal battle jacket look.
The Single Band Style
Some rockers want to use their battle jacket as a way to pay tribute to their favorite or most influential music artist. You can take multiple patches and pins for the same artist and arrange them to celebrate the band and their music.
The Genre Tribute Style
Maybe there are lots of bands you love and want to honor an entire genre of music, such as making a punk battle jacket. This is a great way to mix and match your favorite patches from a variety of bands.
But be careful: there are some battle jacket rules. The most important rule to follow is to make sure you know the bands you're representing well. There is nothing worse than being asked about a patch and getting exposed wearing a poser battle jacket.
Choose Arrangement and Materials
For those who were blessed with art skills, a quick and easy way to get your battle jacket ready-to-wear is using a classic black marker to draw your own collage of band logos. This method provides an "old school" and hardcore look that is unique amongst other battle jacket designs.
If drawing isn't your thing, decorating your battle jacket with patches is the more common way to go. You can buy patches directly from your favorite bands or buy custom patches.
Assembling Your Battle Jacket
Sewing the patches is the most secure way to secure the patches. Needle and thread is very inexpensive, but you will need to know or learn how to sew. If you are sewing onto a leather jacket instead of denim, you will need a leather sewing needle.
If sewing isn't your bag, another way to secure your patches is with fabric glue. You can get this at any arts and crafts store and it allows for a quick and skill-free attachment.
Finally, iron-on patches are again spiking in popularity. They are a mess-free way to anchor your patches to your jacket. It is quite easy to learn how to apply them to your jacket.
Once the patches are added, don't forget pyramid studs, spikes, and pins to really add some attitude to your battle jacket. A lot of people add these accessories to the collar, pockets, breast, back, and shoulders.
Let's Rock and Roll!
A battle jacket is a reflection of yourself, so there is no textbook approach to making one. Experiment, have fun, and let's rock and roll! For more info on fashion and DIY activities, check out our blog!
Looking For A Wedding Photographer? Then Ask These 5 Questions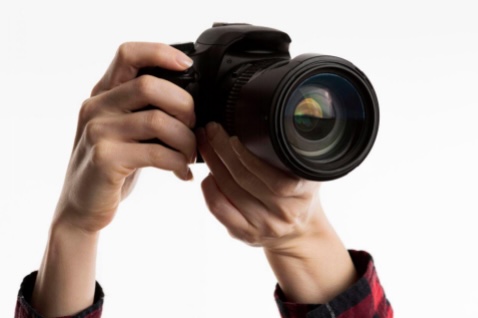 Usually the biggest decision after booking your wedding venue and possibly your dress is the photographer. To help you on your way, Richard, a professional UK wedding photographer in Surrey has a simple 5 question guide to finding the right photographer for you.
1.      Can I Afford them?
Weddings can be very expensive, but one thing you shouldn't scrimp on is your wedding photography. After all, when the dinner, drinks and wedding cake has gone and everyone has left the wonderful party, what's left? Hopefully wonderful memories and also fabulous pictures of your big day.
So allocate a budget and spend as much as you can afford on your wedding photographer. And be aware, if you are offered an exceptional price that includes everything and beats the competition hands down, then it may well be too good to be true. As with all things, caveat emptor, buyer beware.
2.      Do You Love Their Work?
When looking at photographers' portfolios, be it at wedding fairs, online or in person, their work needs to jump out at you and make you smile. It needs to make you feel 'Yes that's exactly what I want for my wedding'.
And their style will ultimately depend on your personal taste. Maybe you're not up for traditional wedding photography, maybe it's a mixture of classical, artistic and informal reportage? Or maybe you like the fact that the pictures post production haven't had lots of effects or filters added but look natural as you remembered it?
Whatever it is, only you will know.
3. Can you meet up to discuss your requirements?
It's great if you can meet your potential photographer to discuss what you are looking for and see some of their past work. You will see their personality first hand and get to see how they communicate so that you know whether you and your family and friends will all get along fine on the big day. Not only that, you get the opportunity to ask them as many questions as you like and if they know their stuff they'll give you valuable input and advice too. Ideally you can meet them in person but a video meeting and even a phone call would also suffice.
4. Do you feel you'll be in safe hands?
If they are an experienced full-time professional photographer then they should have covered hundreds of weddings of all sizes, at all sorts of locations and in all sorts of conditions. So whatever is thrown at them, they should be able to cope and provide you with the service and memories you paid them for. If they are part-time wedding photographers then they probably won't have covered many weddings and won't be relying 100% on their reputation as a trusted wedding photographer.
5.  Have they been highly recommended?
Be it personally, via client reviews on their website or via an independent review service such Google reviews, Instagram or Facebook, there should be plenty of lovely words said about the way they work and the resulting pictures. So when you see lots of reviews with recurring phrases such as 'everyone loved you', 'you simply blended in', 'we're so glad we chose you', 'the photos are fantastic' then that's a good sign.
Hopefully by asking these 5 questions the task of choosing your wedding photographer should be a lot easier and more rewarding.
How to Get Your Furnace Ready for Winter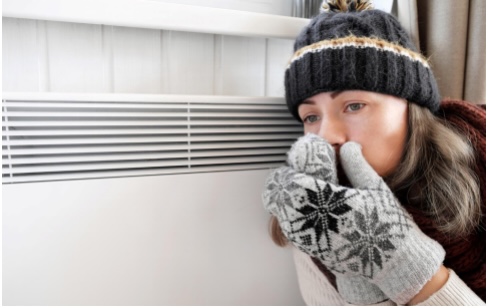 The changing seasons are a sure sign that it's time for home maintenance. If you haven't already taken the time to prepare your home for the winter, then now is the time to create a checklist to ensure you've covered all of your bases before the cold weather hits.
One of the most critical winter maintenance tasks you'll want to complete each year is ensuring that your furnace is up to the task of heating your home through the entire winter season. After all, you don't want to end up in a situation where you and your family are facing a cold winter night without any heat. Here's a list of things you should do to get your furnace ready for the coldest months of the year.
Changing Your Filters
One of the essential aspects of furnace maintenance is to change your filters regularly to ensure they are not getting clogged and driving your furnace to work too hard. When your air filters are not cleaned when they need to be, it takes more power to heat your home.
Not only will this wear down your furnace quicker, requiring more repairs than normal and a shorter lifespan, but it will also raise your utility bill. Changing the air filters on your furnace is inexpensive and takes little effort or expertise, so be sure to change your filters as the first step in winter furnace maintenance.
Schedule a Professional Assessment
There's no equivalent to a professional maintenance check. If you want to ensure your furnace is working in its best condition and will last as long as it should without the need for expensive repairs, you need to have a professional technician perform at least a yearly maintenance check.
The beginning of the winter season marks an excellent occasion for a professional appointment because it will guarantee that you start out on the best foot possible, just as the coldest months of the year – and the hardest working season for your furnace – are about to arrive.
Replacing Your Furnace
If it turns out that your furnace has reached the end of its lifespan and is not likely to last through a cold, harsh winter, your professional service technician will be able to alert you to this problem. They'll also be able to help install your furnace, so you'll be up and running in no time.
Test Your Thermostat
Perhaps the best yearly test of a furnace occurs when you turn on your thermostat for the first time that season. If you're going to run into problems during the winter, you may be able to notice issues at this time. Of course, the clearest sign of trouble will occur if you can't get your furnace to turn on at all.
Whether you notice any strange sounds or other signs that you can't identify, or you can't get your furnace to start, you'll want to call a technician to get help ensuring everything is in working order before winter.
Don't get caught in the cold in the middle of winter. Get help from a professional furnace technician to ensure you're ready before the coldest season arrives.
Prescription Fishing Sunglasses: Everything You Need To Know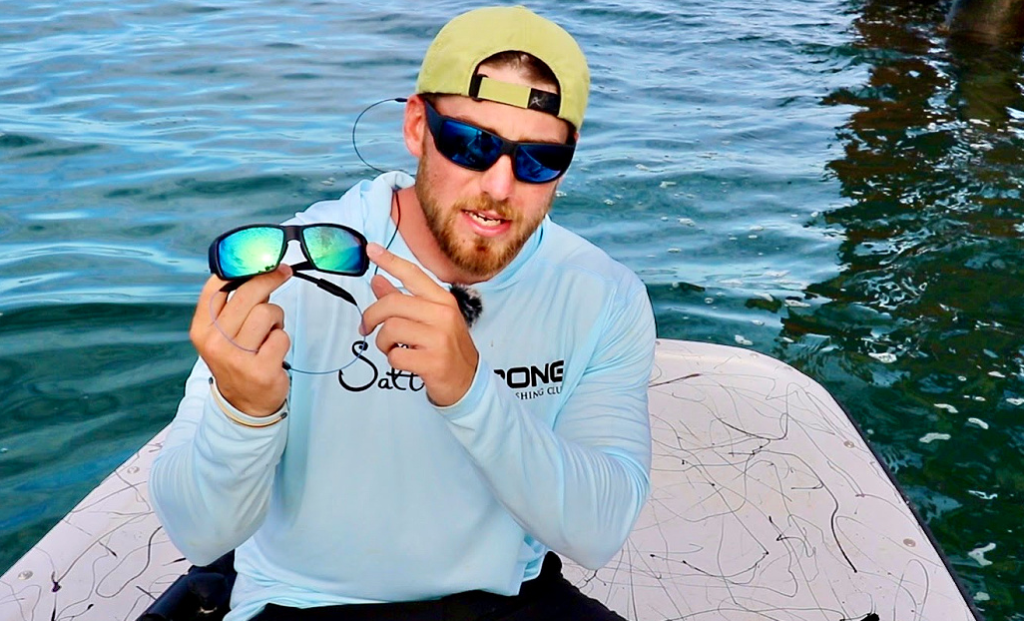 Fishing is one of the most popular outdoor pursuits in the world. And with good reason: fishing is a great way to spend a sunny day outdoors. But did you know that fishing can be just as fun and exciting with prescription fishing sunglasses? What are prescription fishing sunglasses, you ask? They are sunglasses designed for people with vision issues. This includes everything from having difficulty reading printed materials to working at a distance. If you're looking for a way to increase your chances of success when fishing, consider investing in prescription fishing sunglasses. They will make the experience more enjoyable and help you to take advantage of all that nature has to offer.
What are prescription fishing sunglasses?
If you're looking for a way to improve your accuracy when casting your line in the water, prescription fishing sunglasses may be just what you need. These sunglasses offer both protection from bright sunlight and enhanced vision for better target identification when fishing. Fishing with prescription fishing sunglasses can be a lot more fun, too!
There are many different types of prescription fishing sunglasses available on the market, so it's important to choose the right pair for yourself. Some key factors to consider include the size of your lenses (ideally, they should be slightly larger than your standard eyeglasses), UV protection levels, and whether or not you want wraparound or full-wrap lenses.
Wraparound lenses curve around all sides of your eyes, offering maximum coverage and protection from the sun. They're generally easier to fit than full-wrap lenses, but they can become cumbersome if used for extended periods of time. If you plan on spending a lot of time on the water wearing your prescription fishing sunglasses, full-wrap lenses may be the best option for you.
When choosing a pair of prescription fishing sunglasses, it's also important to consider how much money you want to spend. While some pairs of glasses can cost as much as $100+ each, there are also affordable options available that offer good quality protection from the sun. Just make sure that whatever pair you choose is approved by your doctor!
What is included in a prescription fishing sunglasses?
Prescription Fishing Sunglasses:
What are they?
A prescription fishing sunglasses is a special type of sunglasses that is made to protect your eyes while you are out fishing. They come in two different types- full-frame and rimless. The full-frame sunglasses have a larger frame all around the lenses, while the rimless sunglasses have smaller frames that just surround the lenses.
How do I get a prescription for them?
You will need to see an optometrist or ophthalmologist to get a prescription for fishing sunglasses. They will examine your eyes and recommend what type of fishing sunglasses would be best for you. You will also need to provide them with your current eyeglasses prescription if you have one.
What does a prescription fishing sunglasses look like?
The prescription fishing sunglasses will come in either black or brown polarized glasses material with dark green or light blue lens. The lenses are made to protect your eyes from the sun and glare while out on the water.
Why are prescription fishing sunglasses important?
Are you looking for a way to improve your fishing experience? Check out prescription fishing sunglasses! These eyewear can help you see better in bright light and low light environments, making it easier to spot fish and avoid obstacles. Plus, they provide protection from wind and precipitation while on the water.
There are a few things to keep in mind when shopping for prescription fishing sunglasses. First, make sure that the frame is sturdy and fits well. Second, find glasses that are UV-resistant so that they can protect your eyes from the sun's harmful rays. Third, select a pair of sunglasses with good peripheral vision so that you can see all around you at once. And finally, be sure to get a pair of prescription fishing sunglasses that are designed for your specific needs – like polarized lenses if you're looking for added protection from the sun's glare.
If you're ready to take your fishing game up a notch, consider purchasing some prescription fishing sunglasses. You won't regret it!
How do I get a prescription for fishing sunglasses?
If you're in the market for fishing sunglasses, you'll want to be sure to get a prescription. Not all glasses are made for fishing and not all frames will work with fishing lenses. Here's everything you need to know about getting a prescription for fishing sunglasses:
1. First, check with your eye doctor if fishing sunglasses are a good option for you. Some people find that wearing them gives them an edge when targeting certain fish, while others find that they don't have much of an advantage over wearing regular glasses. The key is to test out different pairs of sunglasses and see what works best for you.
2. Next, make sure that the frame you're looking at is specifically designed for fishing lenses. Many frames that are sold as general-purpose sunglasses do not work well with fishing lenses because they're not rigid enough or the curvature of the lens isn't compatible with most frames.
3. Finally, make sure to get a prescription from your eye doctor. Fishing sunglasses are typically designed to be much more protective than regular glasses, so your doctor may require a stronger prescription in order to ensure proper protection against UV rays and other elements of the environment while you're out on the water.
How do I choose the right fishing sunglasses for me?
There are many factors to consider when choosing fishing sunglasses, including the type of fishing you will be doing and your personal preferences. Here are some tips to help you choose the right pair:
When choosing fishing sunglasses, it is important to consider the type of fishing you will be doing. For example, if you plan on catching largemouth or smallmouth bass in open water, polarized sunglasses will work best. If you are targeting trout in a stream or river, polarized lenses may not be necessary since they are less likely to search for food in murky water.
Another factor to consider is your personal preferences. For instance, if you tend to get headaches from using strong optical glasses, choose a pair that offers less protection. Similarly, if you want something that is both stylish and protective, go for a frame with a wrap-around lens design.
Finally, take into account your budget. Fishing sunglasses can range in price from $10 to $300+, so it is important to find something that fits your needs and fits within your budget.
Conclusion
Fishing sunglasses are an essential piece of gear for any angler, and there is no better way to invest in a quality pair than through prescription eyewear. If you're not sure where to start when it comes to finding the right fishing sunglasses, or if you just want to know more about the different types of prescriptions available, read on for all the information you need. From beginner tips on buying your first pair of prescription fishing sunglasses to expert advice on how best to care for them, this article has everything you need to make an informed purchase. So what are you waiting for? Start shopping today and find your perfect pair of fishing sunglasses!