Let the Games Begin: Is a Lenovo Legion Good for Gaming?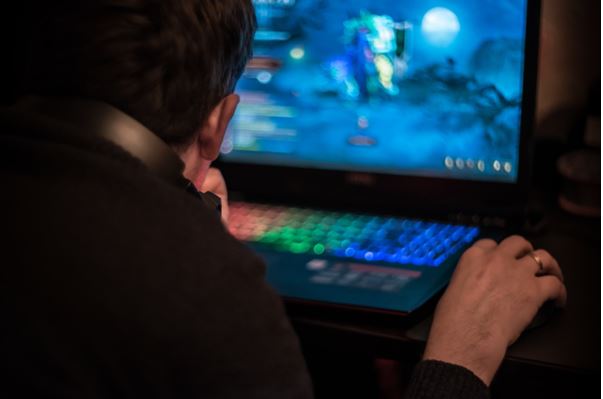 Is a Lenovo Legion worth getting to play your favorite games?
A gaming machine that's not up for the demanding task of modern games is a lemon. You don't want your display to stutter while taking that careful aim with your sniper rifle. Playing a game with low resolution and polygonal textures is not pleasing to the eyes.
The sale of gaming laptops and rigs increased a lot in recent years. The growth has made manufacturers focus more on catering to the gaming community.
A customized pre-built machine is what you should look for if you're not tech-savvy. Can it run games with intensive graphics, though? How about network games?
Here's a more detailed answer on why Lenovo Legion is an excellent choice for gaming whether you get a PC or a laptop.
More Than Enough Memory
RAM or memory is the first thing you should consider when choosing a gaming machine. It's a vital component that can make or break your game. Without enough RAM, you won't even be able to start your game.
Games have different memory requirements. Less intensive games can run on computers with a mere 4GB of RAM, while others need as high as 16GB. It's always best to go with the upper limit, especially with more demanding games.
Lenovo Legion has a whopping 16GB of memory. It's more than enough to run memory-intensive games like Genshin Impact and CS: GO in high settings.
With two memory sockets that can hold up to 16GB each, you can upgrade your Lenovo Legion in the future. However, you'll only need it for upcoming titles requiring more RAM. For now, 16GB is more than enough.
Large and Fast Storage Space
The more graphic-intensive the game is, the more storage it needs. Newer games are now requiring at least 70GB of space.
Texture files occupy most of the space, with 4K textures needing 67MB each. If you consider how modern games usually have thousands of texture files, disk usage could add up.
Lenovo Legion laptops have a range of models to choose from depending on your budget. Baseline models usually have SSD, while high-end ones have M.2 PCIe SSD and a 2.5-inch SATA hard-disk drive (HDD), as well.
SSD allows faster booting up of the computer and quicker loading of games. The speed of the storage device also plays a crucial part in loading texture files faster.
When playing a game, you want the graphics of an object to load immediately. Seeing the game objects pop up one by one can disrupt the immersion.
Outstanding Processing Power
GPU always takes the spotlight when choosing a gaming computer. However, you should also check the specs of the CPU. Without a good processor, a high-end GPU will not perform at its full potential.
The idea is to make the entire operation smooth, with no bottleneck on any of the machine's components.
CPUs are crucial when playing modern games. The processor handles modeling complex systems. Weather effects and AI responses of NPCs are only some of the examples of these complex systems.
Adventure games such as Shadow of the Tomb Raider and Assassins Creed: Odyssey both need a lot of CPU power. Even open-world games like Grand Theft Auto uses a great deal of CPU power to make the world believable.
Lenovo Legion laptops may use a 9th or 10th Generation Intel Core depending on the model. These processors have six cores, providing better performance than other gaming laptops.
Mid-to-High Graphics Capabilities
The performance of a graphics card is at the heart of every gaming machine. It's what makes it different from other types of computers used for other purposes.
A gaming laptop with a bad graphics card will be a waste of money. You will end up spending more if you want to upgrade its graphics card — provided the card is upgradeable.
RTX 2060 has a solid reputation for running games in smooth detail. Compared to other graphics cards by NVidia, this can get you up and play in no time. You don't have to spend more time tinkering with graphics settings than playing the game.
With this card installed on any Lenovo Legion model, you'll have better FPS. You also won't have to compromise on graphics quality. You can run games like Control with anti-aliasing and medium-to-high shadow quality.
There's a wide array of Lenovo Legion models. They range from PCs to laptops, as you can see on their sale page. You can even custom-build if you prefer.
Display Resolution and Colors
Nobody wants to experience screen tearing while playing a game. You can remedy it by turning vertical synchronization on. However, you'll end up experiencing eye strain or headaches.
With a powerful GPU such as NVidia RTX 2060, your laptop screen needs to be able to keep up. While having more fps in games is good for the eyes, a monitor with a low refresh rate can counter its benefit.
Like other models of Lenovo Legion, its laptop shines well in this category too. Its Full HD 1920 x 1080 resolution coupled with a 6:9 aspect ratio delivers crisp video and images. Every gaming experience becomes immersive.
When it comes to gaming, a higher refresh rate translates to a better gaming experience. The faster a monitor can draw a frame, the less the input lag.
Going for any Lenovo Legion configurable model offers the best flexibility. Looking for an ultra-smooth experience with popular esports games? Choose gaming machines with higher refresh rates. Your performance with Fortnite or CS:GO may even improve.
Ports for Accessories
Ports are essential if you want to use extra accessories when gaming. Headsets, control pads, and mouse are some of the tools central to a better experience.
Playing with a wired gaming mouse can be more stable compared to Bluetooth versions. On the same note, using a trackpad is a big no-no in first-person shooters.
A Lenovo Legion laptop, in particular, don't have ports on the sides for convenience. Flanked by two air vents, you can find a wide range of ports on the backside. There's a mini DisplayPort, a USB 3.1, a USB Type-C, HDMI, and Gigabit Ethernet port.
It might take some effort to reach out to the back to connect your mouse. However, this design is preferable since you have fewer distractions on each side. You won't be plugging in accessories in the middle of a gaming session anyway.
Performance on Popular Games
With all the specs aside, it's time to know what this gaming laptop is capable of. Benchmarks are good, usually giving an accurate overview of a machine's performance. However, the data they present is not always easy to digest.
A better way of testing the Lenovo Legion line is with real-time gaming. While we cannot test it on every game, we've chosen a few of the most popular these days. Of course, if a demanding game plays well on this laptop, it can run games like Minecraft a lot easier.
Cyberpunk 2077
Cyberpunk 2077 is up there when it comes to graphics-intensive games. Sprawling city landscapes contain a lot of activities to process. Shining surfaces and detailed smoke makes the game even more demanding.
You can play this game on budget Lenovo Legion laptops on low to medium settings. Watch out for cities that are too crowded, though, as fps could drop to 40. Even if you end up running it on low settings, you'll still enjoy the graphics. CDPR games still look great in lower settings.
If you're going for high-end rigs, you can have the highest graphics settings and play with no slowdown.
Genshin Impact
Genshin Impact is a role-playing game with a vast and seamless world. Unless your machine can handle the requirements, it can become a vast world of slowdowns. Large memory is also required to keep your game from freezing for a second or two when loading a new area.
Lenovo Legion handles this game well. The graphics card and memory prevents stuttering and other hiccups. Its 144Hz display makes everything smooth. At the same time, you get crisp video quality even if you have to enable its motion blur feature.
Shadow of the Tomb Raider
Shadow of the Tomb Raider is an adventure game with lots of action and suspense. The game aims to immerse you in an adrenaline-rushing experience most of the time. To do this, it needs to always run in high detail and have consistent high-quality lighting.
Lenovo Legion machines won't disappoint you when you play this game. When you set the graphics on lowest, you get to more than 100 fps. The highest setting with all the gunfire and explosions gives a consistent 60 fps.
Make Your Gaming Experience Better With a Lenovo Legion
You're getting a bang for your buck with a Lenovo Legion. It provides you with an affordable computer without skimping on components. From the GPU right down to the CPU, you can expect a smooth gaming experience.
Do you find this information helpful? Check our other articles about gaming trends and the hardware specs that match them.
Webmail 1and1 log in complete guide
This company is also known as webmail 1and1 log in. It is a web hosting company based in Germany. It belongs to the United Internet and Global Internet Services. In this article, we'll walk you through how to sign in, register, reset your password, and everything you need to know about this webmail account.
What does webmail 1and1 log in offer?      
1and1 is a web hosting service provider with millions of customers worldwide. This company started its services in the USA, Spain, Germany, Great Britain and some other countries. It provides many services besides web hosting such as webmail services, SSL certificates, dedicated services, cloud hosting, domain registration, webmail builder packages, and virtual private services.
How to register?
The first step to start with 1and1 is to create an email with this platform. They provide their clients with two options; business mail from $ 1 per month or regular mail. You can create a matching email address for your domain. You can follow the steps given below to create a 1and1 account:
Open https://www.ionos.com
On the main page, you will see the "Email" and "Office" tab, click on it.
Navigate to the professional email address in the dropdown menu and click on it. You will be redirected to a different tab. It will show you several packages that you can check by clicking on the package. There are two packages.
Choose any package according to your requirements.
Check your web domain. You will receive one domain with each package. You can ensure if the domain you desire is accessible. You can enter a name to check its availability. if there is one, add it to your shopping cart.
Enter text to test some of the edit text boxes.
Enter the password of your choice two times.
You have the choice to mechanically onward your email to an email address.
How do I sign in?
The login process is very simple. You have to follow the steps given below:
Open https://www.1and1.com
Click the login button on the home page.
At the bottom of the page you will find more 1 and 1 ionos logins. There you will see a webmail button. After clicking on it, the webmail login page 1 and 1 will open.
Enter your credentials and click the login button to login.
How do I reset my password?
This step-by-step guide will show you how to reset your password if you've forgotten it:
Open the official 1and1 email website.
Open the sing in page by click the login key.
After that, enter your domain, customer ID or email address in the edit text box.
Click on the forgot password option. You will be redirected to a new page.
Enter your domain, customer ID, or email address again.
Click on the option to request a new password. You will get a connection to your email to rearrange your password.
Click the link to open it.
Enter a new password.
When finished, click reset your webmail password to reset it.
Conclusion
This article will definitely help you webmail 1and1 log in or register, or if you've forgotten your password, with the simplest guides. We've covered everything that is important to remember. On this platform, you can enjoy web hosting, webmail and many other unique features.
5 Reasons Why You Cannot Ignore Digital Adoption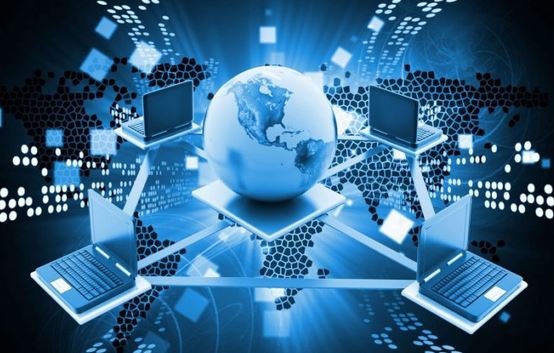 This era is the digitalized era and we all are very well aware of it. But what if we intentionally close our eyes and mind on adopting this era it will be too wrong if we ignore the significance of it in spite of knowing the fact how much it is important. Businesses have realized the need for going digital in order to survive and then grow in this competitive environment. They will not be able to cope with the challenges or scenarios that can come forward in this digital era if they do not make effort for digital adoption.
Before going in deep regarding this you must know what is digital adoption, the answer can be both simpler and tricky. Digital adoption means making full use of the digitalized platform in order to benefit your business. You will be able to perform different processes digitally after implementing this. Both employees and customers will be given access to a digital network or platform that will be pretty helpful for them. Still, many companies are confused about this, and here are some good reasons to understand why it is important:
Making employees work on easier terms: By making or implementing the digital adoption you will be helping your employees to perform better. They can now work easily with the help of the convenience that will be provided to them with the help of a digital platform or network. This means you can now help your employees to work and even work easily.
Raising your employee's efficiency: By going for digital adoption you are helping your employees to boost up their efficiency that will help you indirectly. It is important to focus on this aspect of your employees so that you can benefit them as well as your business.
Attracting a better pool of employees: With the help of this, you will be able to attract superior, intelligent, and smart employees. They will be attractive to your business and will do efforts to get fit into it. It will also help you to retain those employees who are working excellently but were fit frustrate due to lack of technology. This was one of the major challenges that the employees at your place were facing. It's time to help them out and retain them within.
Increased revenues: The financial benefits that you will get from digital adoption will outshine the expenditure that you may have to face in concern to it. You can improve the finances or revenue for your business with the help of this concept and so in many ways.
Better experience for the customers: Whatever digital adoption parameter will be adopted by your business your customer will definitely get benefit from it. By having a digital network you can provide better customer service and experience that you were lacking.
So, it's time to put a step forward to implement or go for digital adoption due to the above-discussed reasons for the same. There can be many ways in which you can drive the digital adoption concept in your business. You can focus on some strategies that will be helpful enough to implement this concept within your business. Some of the ways that can be helpful for the same are:
Clear-cut communication: Communication is the key to every success as it helps to avoid every kind of gap or misguidance. You can have clear-cut communication with your staff to let them understand the advantages of digital adoption.
Go for hiring a specific manager: If you want smooth adoption and in less time than hiring a digital adoption manager can be helpful. The manager will help in training your employees and oversee how they implement and use it.
Continuous monitoring: Monitoring is the mantra that will help you solve everything. It will also ensure the smooth implementation and a follow-up that will let you know the clear status of the digital adoption. This means you will able to monitor and then examine the behavior of the employees concerned within to see have they adopted it well or not. If you think you can skip the monitoring stage to save your time then you will be committing a big mistake.
World-Class Coaching Certification Program: A Path to Brighter Career Future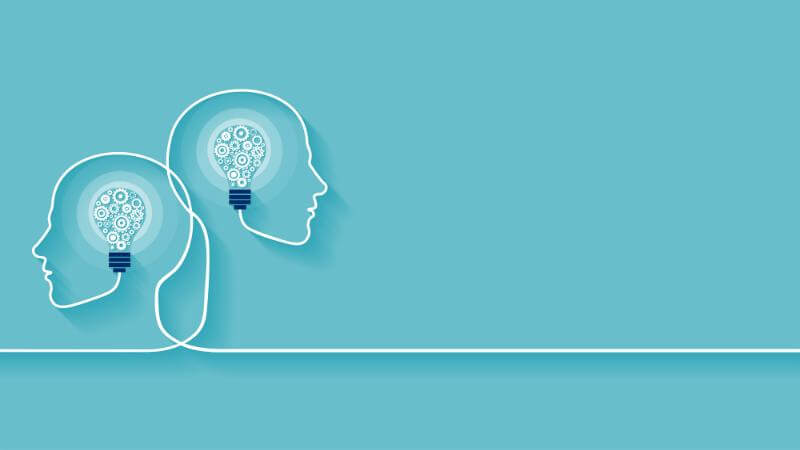 We are living in a world where things are changing at a very rapid speed, and there is a race for everything. To attain success at every step, we keep building a series of pressure inside our head and eventually get hit by it. Corporate life is tougher than ever, and people are looking for better ways to make things right. Executive coaching training is among the topmost chosen courses under life coaching due to this reason. The coaching isn't just another graduate program to get you a job for earning.
For one reason, executive coaching has become much more increasingly popular: CEOs, leaders, business owners, and executives have discovered that it works. A $1.5 billion industry was already used to being somewhat stigmatic, and leaders accept it as an appropriate opportunity to expand and cultivate a flourishing workforce.
Professional executive coaches serve as teachers, instructors, guidance, and frontrunners for leadership positions at the executive level, large corporations, and staff looking to enhance their current effectiveness and bottom line. You can consider coach training courses from reputable institutions such as https://www.thecoachpartnership.com.
Here are some of the reasons to go for the Executive coaching training
Skill enhancement
The most alluring point of choosing the executive coaching course is that almost every big and small organization requires an executive coach. To help their employees perform at their best and develop their skills while increasing their confidence, companies are ready to pay a lot to the coaches.
Overall growth
The second reason to go for the executive coaching training is that it is broader than the other coaching courses. For example, leadership coaching training only focuses on the leadership quality in detail; however, the executive course involves leadership skill enhancement and other skills to help an executive.
The executive course enables a life coach to teach and help a group of people at a time as the companies hire coaches to help their employees, so an executive coach can handle multiple clients at a time. This quality also helps an executive coach to acquire more skills by interacting with more people at a time.
Different And Unique profession
Executive coaching training is the only course that deals with a variety of issues at a time. This makes an executive coach master of other specialized courses also. By dealing with more and more executive clients, a coach learns the other fields such as relation, anxiety, and low esteem, which clients most of the time find a hurdle for their career growth.
The above reasons will help you differentiate among the benefits of executive coaching courses or other courses. Executive coaching training is the most chosen course, and in recent years it emerges as the topmost coaching course. However, in the name of booming in the life coaching field, many institutes just promise to offer various courses, but in actual they aren't even certified. Make sure you are going to the authentic institute before investing any capital into the coaching courses.