LASER TREATMENT FOR ACNE SCARS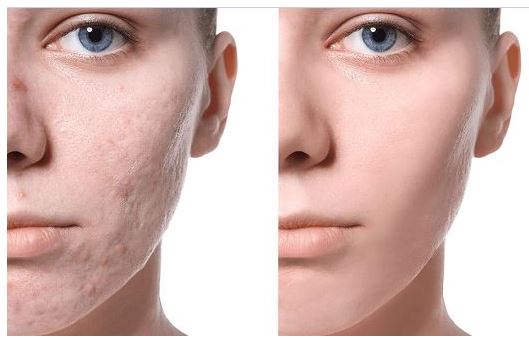 Acne and Acne scarring is a concern that a lot of people share. The breakouts tend to leave behind deep scars which don't heal over time. There are a lot of acne scar treatment Toronto options available, but a lot of these treatments are ineffective. A little extra needs to be done to deal with acne scarring. Laser treatment to treat acne scarring has increasingly become a popular choice. There are various laser treatment options available which deal with acne and acne scarring.
How does the procedure work?
The laser treatment has been designed to target the inflammation and the overactive oil glands, which are usually blamed for acne. The treatment is comprehensive and fast. It can also be done on active acne. The treatment helps in the production of new collagen, which helps to prevent any future acne problems. You would be able to experience healthier-looking skin just a few days after the treatment. However, it takes about a few treatments to tame the active acne. The results that you would experience would be safe, effective, fast, and convenient. There is a wide selection of laser treatments that can be easily customized according to your treatment plan.
The different laser treatments
Erbium Laser:
This kind of laser is the best for treating ace scars. The treatment usually requires a couple of sittings which are spaced apart several weeks. The erbium laser controls the ablation of a very fine layer of skin which helps to resurface the scar's appearance. This treatment is highly suggested for those who have mild to moderate acne scarring and fairer skin tone. Those who have a darker skin type face a risk of complication and should speak to a professional before undergoing this laser treatment. Once the laser treatment is done, you would have to take about 2 to 4 days off the regular routine to allow your skin to heal.
IPL Laser
IPL Laser treatments help to reduce discoloration and pigmentation, which is usually left behind by acne. The treatment is non-invasive and very tolerable. You will experience that your skin has become more cohesive and blemish-free after the treatment. The results of the treatment vary from person to person. You must have patience as it takes a while to see the results. Even after the treatment, you must have a great skincare regime that would prevent future breakouts.
CO2 Laser Treatment
This type of treatment is for the toughest and the deepest acne scars, whether atrophic or hypertrophic, icepick or V-shaped. CO2 laser does away with the scars. If there is severe scarring, then you might require a second sitting of this treatment. The laser beams reach the deepest layer of the skin, which makes them most effective. During the treatment, tiny, microscopic perforations or holes are made across the skin's surface, leaving the surrounding tissues intact. This helps to promote faster healing. The laser removes the skin's upper layer to target the depth of the scars and reveal the skin, which is evenly matched.
How to Encourage and Promote Healthy Routines With Your Children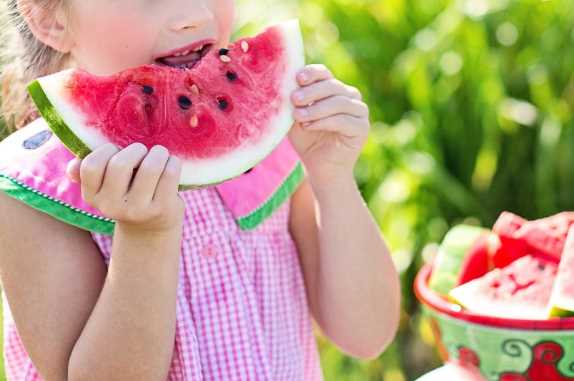 As a parent, your children are your number one priority and you always want what's best for them. Whether that's the food and snacks they eat, the toys they play with, or the education they get.
But beyond these things, helping your kids build healthy habits is the best way to make sure they'll thrive and become their best selves.
Keep reading to learn how to encourage and promote healthy routines with your children and set them up for success in life.
Why Do Children Need a Healthy Routine?
Encouraging healthy habits from a young age is essential for your kids to grow up happy and healthy. These habits will help them be healthy and happy adults who know how to take care of their mental and physical health.
However, the most important thing for parents to remember is that kids learn by observing and listening. This means you have to develop or maintain the healthy habits you're trying to encourage.
Developing a new healthy routine can be a fun challenge for the whole family. For example, if you want to teach your children to stay away from junk food and make healthier food choices, you need to model this behavior to them. Start cooking meals from scratch, buy more fruits and veggies, and most importantly, eat this type of food yourself.
Another example is living an active lifestyle and implementing more movement into the kids' lives. Go for walks together, go for bike rides, go running, or play sports together as a family.
Routines are important for the child's development in many ways. First, a routine helps them feel safe in their environment and gives them a sense of stability and security.
Second, when routines become second nature, they become habits and can help children navigate all kinds of challenges in life.
Healthy Habits at Home
The family home is where the children spend most of their time and feel the safest. This is why encouraging healthy habits and routines start at home, specifically with the parents or caregivers.
Children, especially age 0-7, learn by observing the world around them. This is how they pick up words, behaviors, habits, and routines.
As a parent, you should be a role model for the habits you want to promote to your children. If you want them to brush their teeth before bed, have them see you do the same. If you want them to eat a healthy breakfast, eat healthier yourself.
It's hard for adults to pick up new healthier habits, especially if you didn't learn these habits as a child. This is why it's important to start practicing these routines together as a family to make sure your children learn from a young age.
Promoting Healthy Eating and Snacking
Healthy food is the foundation of a healthy body and mind. It helps kids develop and grow properly and stay focused on school activities.
Homecooked meals from fresh ingredients, healthy sugar-free drinks, and healthy snacks can help your kids feel energized and ready for a day filled with activities.
Encouraging Physical Activity
Exercise of any kind is great for anxiety and stress relief in children. Kids love to run, play, and be active, but sometimes, being at school all day and the parents' busy schedules leave little time for physical activity.
Whenever you're together, try to implement some physical movement as a family. Talk to a pediatrician first to make sure your kids are healthy and ask for tips on the best exercises for their age group.
Establishing Good Sleep Hygiene
Good sleep hygiene is essential for developing children not only while they're young but also for later in life. Since around 25% of young children experience sleeping problems or excessive daytime sleepiness, it's important to install healthy sleeping habits based on your child's age and development.
For example, no screen time before bed and having a calming bedtime routine can help your child fall asleep faster and stay asleep until the morning.
During the day, try to encourage naps by offering a soothing nap environment and tiring the child out by playing or other activities.
Finally, how the kids wake up in the morning is also a part of good sleep hygiene. A structured morning routine will help the child get ready for the day, eat a healthy breakfast, and get energized for the day's activities.
Establishing a Reading Routine
Establishing a reading routine is one of the best things you can do for your child's cognitive and academic development. Children's books are not just for bedtime. They can be great for naptime or throughout the day when the child is bored or is practicing quiet time.
You can either read with them or to them but make sure to set an allocated time in the day specifically for reading.
Giving the Kids Chores To Teach Self-Discipline
Giving the kids small chores to do around the house and their own rooms can be very beneficial for developing a sense of self-discipline. The chores shouldn't be too big, too difficult, or take too much time.
For example, a great chore for kids is making their bed in the morning, pick up their books and toys, help with dinner, help set the table, or take out the trash.
This is also a great way to teach the kids responsibility so they can become independent adults ready to maintain their own household.
Healthy Habits At School
When the kids are at school, they learn living habits and behaviors from their teachers and classmates. This doesn't mean you as a parent can't do anything to promote healthy routines at school.
For example, you can make sure the child's morning routine helps them get ready for the day, pack a healthy lunch for the child, or get school supplies that are non-toxic for the kids.
Eating Healthy Lunch and Snacks
Most schools offer lunches and snacks but they're not always the best choice for the kids. In fact, some meals are so loaded with sodium and sugar that it makes the kids hyperactive or obese.
Luckily, more and more parents are becoming aware of this so they either pack healthy lunches for their kids or advocate for improvement at the school.
Boosting the Child's Immune System
Most kids will catch a cold or the flu several times during the school year. Though you can't stop this, you can prevent it and make sure your kids' immunity is healthy and strong.
For example, you can encourage physical fitness by going for walks, biking, or taking the kids to the playground.
You can also walk the dog together or think of activities to do in your backyard that'll give your kids a boost of energy and immunity.
You can also give the kids immunity-boosting foods and beverages, especially during the winter. These include freshly squeezed lemonade, honey, ginger, soups and stews, and lots of fresh fruits and veggies.
Encouraging Studying and Doing Homework
Encouraging the child to do homework on time and study for their exams will set them up for success. This is not about having good grades (although they're important) but more so about building a work ethic that'll help them later in life.
Healthy Habits for the Mind
Children's minds are inquisitive, active, and curious but sometimes, kids can take things adults say at face value. This can lead to negative emotions and low self-esteem.
Just like the body, the mind of your child needs constant care and attention. Here are some ways to help.
Talking About the Child's Feelings
Children go through many emotions in a day and when they throw tantrums, it means they're having a wave of a big emotion that they can't process or understand.
Being open with your kids about their struggles will teach them to come to you for support instead of keeping everything bottled up.
Doing Mindful Activities Together
The best way to teach your children mindfulness and self-care is to practice it yourself. For example, if you love doing yoga, invite the kids to do it with you.
This is a great bonding experience and a way to install a healthy wellbeing routine for them. Talk about how great you feel after you do yoga or meditation to encourage them to try it.
Teaching Children Positive Self-Talk
Kids' brains are like sponges and will pick up on every single word and behavior towards them, especially the negative things. Whether these words come from their friends and classmates, their teachers, or their parents, the child will take them personally and think they're not loveable.
What they pick up from their environment can easily become negative self-talk that can lead to many behavioral and emotional problems. If you catch yourself talking negatively to your kids, try to be mindful of the words you're using.
They may be a momentary lapse for you but the child will remember them and direct them towards themselves. If you hear the child say something like "I'm stupid" or "I'm clumsy", it's likely someone said it to them.
Teach the child not to take this personally and replace these negative comments with positive self-talk will teach them to love and appreciate themselves. This is the foundation of a happy, fulfilled, emotionally healthy life.
Help Your Child Develop Healthy Routines With These Simple Tips
Whether you're a new mom or have kids already in school, encouraging healthy routines for your children is the best thing you can do to set them up for success. Whether you're promoting better sleep, self-care, or regulating their emotions, your kids will be forever grateful for these positive habits.
Want more parenting tips and tricks? Head over to our blog where we cover these topics to help you be the best parent for your little ones.
A Complete Guide to Veneers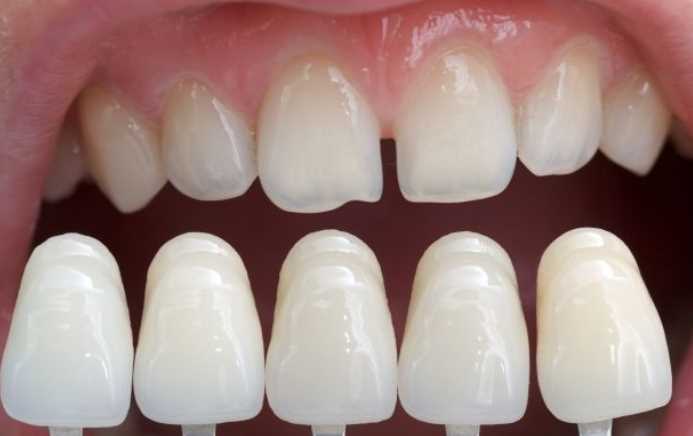 Smiles can make and break days, but not everyone has the perfect one. Chipping and tooth breaking as a result of injuries aren't unusual occurrences either. Smiling has many benefits, including mood elevation and aiding digestion. As a result, we have many cosmetic dental procedures, such as dental crowns and porcelain veneers, that help bring everyone a perfect smile.
Cosmetic procedures are not purely related to the aesthetic. Many patients with broken teeth struggle to eat and drink, and they require cosmetic dentistry to restore functionality to their mouths.
What are dental veneers?
Dental veneers are thin, and the procedure requires bonding the veneers to the teeth to give them a better appearance. Every patient has their dental veneers customised to blend in with the colour and shape of their teeth.
Veneer Fitting Process
The dental veneer process spans over a few visits to the dentist. The first step is the consultation, during which the dentist will determine one's eligibility to receive veneers. After this, the dentist takes the necessary X-ray scans and makes a mould for the dental veneers. The next visit is the final fitting process. The dentist files down the teeth slightly and bonds the dental veneers to the enamel.
Benefits of Veneers
Non-Invasive Procedure
Compared to other dental procedures like crowns that involve reshaping the teeth, fitting veneers are less invasive. They preserve a substantial amount of the natural tooth and only remove a thin layer of enamel. While anaesthesia is still required, it remains a very non-invasive procedure.
Food-Friendly
Unlike braces, dental veneers do not have any food restrictions attached to them. Apart from coffee stains, dental veneers are compatible with hard or chewy candy, popcorn, and even chewing gum!
Low Maintenance and Durable
Porcelain veneers are durable and long-lasting. Most dentists state that they last from anywhere between 10-20 years. Apart from basic oral hygiene and careful coffee drinking, dental veneers do not change one's lifestyle and stay on for very long periods.
Different types of Veneers
Porcelain Veneers
These dental veneers are the most commonly found. Its ceramic nature helps it remain free of stains, and its colour doesn't easily change over time. Porcelain is also hardy enough to withstand years of chewing without breaking and gives the teeth a realistic enamel-like appearance.
Composite Veneers
These dental veneers are an alternative to porcelain which use natural colours cavity fillings. Instead of lab-designed teeth caps, they craft the entire tooth to use. Although not as durable and hardy as porcelain (They only last 5-7 months), they are easily fixable upon chipping. Using them conserves more natural teeth, and dentists usually suggest veneers for patients with minimal teeth damage.
Other Veneers
Some veneers are non-permanent and removable. They work with a snapping mechanism and are less invasive as they require no enamel removal. Palatal dental veneers that fix damage from a deep bite or tooth grinding fall under this category. They even protect the teeth from the corrosion of acid reflux and chronic vomiting.
When does one need Veneers?
Most people consider veneers due to deep teeth yellowing. As the enamel erodes, the underlying yellowish dentin is exposed. Simple bleaching cannot fix this, and dental veneers are a better alternative.
Those with poor oral hygiene, excessive cavities and tooth grinding habits are best suited for such a treatment plan.
Many worry about the pain in filing down the enamel, but in most cases, only 0.5 mm (about the thickness of a fingernail) needs filing down. As a result, teeth appear straighter, and the exposed enamel makes the bonding more efficient. If investing in a new smile seems worth it, taking a little extra time to browse through the options is an invaluable safety deposit!
How to Get Ready Physically for Your Back Surgery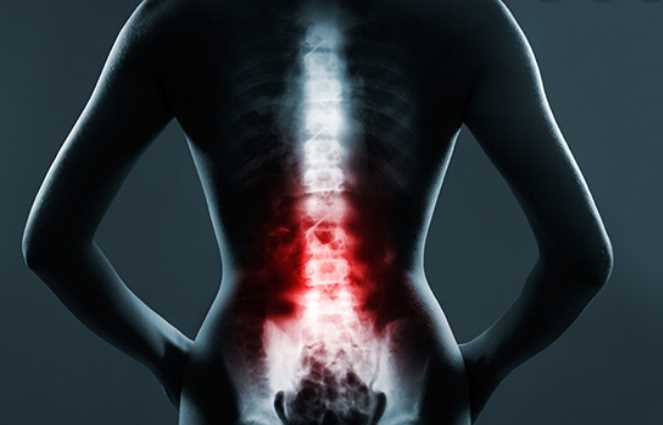 Although surgery is not the priority treatment option for your back or neck pain, it can be the only option to give you relief. Fortunately, you do not have to be worried about the procedure, as advancements in the medical field have made everything better. You can now receive minimally invasive spine surgery in Matawan at NJ Spine and Wellness, which is less damaging and promotes faster recovery. Additionally, with the proper preparations, you can get better faster than you would expect. The following tips can help you prepare for your surgery.
Plan Your Pain Control Routine
If your provider recommended back surgery and you are in for it, please get ready to manage your pain. Begin by asking your provider about the type of pain you can expect to understand how you can prepare for it. Next, evaluate the severity and how long it can last to know the necessary steps to take. Finally, please discuss any plan you intend to put in place with your provider to make sure it is the most effective. You will surely recover fast with a better pain control plan.
Care for Your Body
You can do several things to prepare your body for the surgery to increase your chances for a smooth procedure and effective recovery. Your overall physical health affects your back's health, and improving it is essential for your back surgery. Eat a healthy diet to boost your immune system, which can help your wounds heal faster. Also, getting some physical exercise where possible can help strengthen your muscles. If you smoke, it is good to quit as it can increase complications during your surgical procedure.
Make Your House Recovery Friendly
Recovering from a back surgery will require several days off work, and it can be a lengthy process. Therefore, it would help to be proactive and put your house in order before the surgery. This involves making adjustments where necessary and buying new furniture and equipment to aid you during your recovery. You can also move the things you will require most in place of reach, particularly at waist level, as your movement will be limited for several days or weeks. Also, remove any potential hazards like pet toys, cords, and rugs, so you don't trip over them.
Follow Your Pre-op Guidelines
When your provider recommends back surgery, they will send you home with special instructions to prepare for the procedure. Therefore, it is important that you follow every guideline and ask relevant questions for clarification. For example, you might be required to stop taking some current medications for a given duration before your appointment. Also, you might be required to fast and be instructed not to eat or drink anything after midnight, and it is critical to be accurate.
Make a Checklist for Your Appointment
You will require several necessities as you go for your surgery. It will be good to make a list of these things in advance to ensure you acquire everything you need. This will help you calm your nerves on your appointment day. In addition, make arrangement plans for your transportation, particularly after the surgery, and also leave instructions for the one who will take care of your pets or children.
If your back or neck hurts, you might benefit from minimally invasive spine surgery. Contact NJ Spine and Wellness providers today and learn more about the procedure, including how you can prepare for the same.