Know Your Rights: The Do's and Dont's of Police Interaction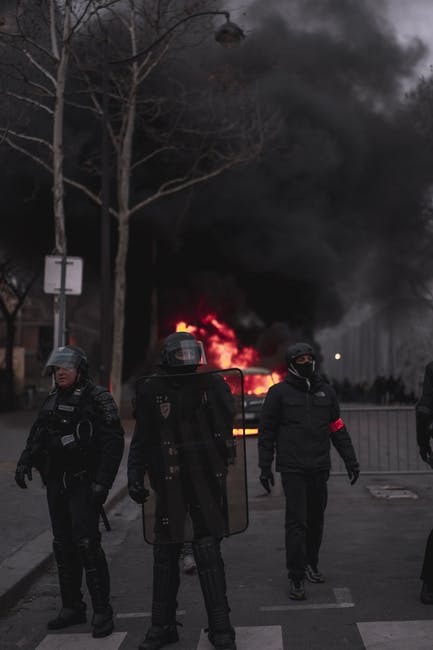 Have the police ever stopped you? You aren't sure of your rights? Don't worry you are not alone! Many people don't thoroughly understand their rights.
Being able to know your rights makes for a safe police interaction. Using these helpful do's and don'ts will make sure your mind is at ease. By doing these you lower the chances of charged police interaction.
Police Interaction Do's And Don'ts
When interacting with officers it is always wise to be polite, calm, and cooperative. To ensure that everything runs fluently. Remember, police officers are lawfully allowed to lie and mislead you to obtain information.
If You're Questioned
If they give you a ticket. Do give your date of birth, name and make sure to sign the ticket.
Do use your right to remain silent. Practice staying silent when questioned by police.
Do make sure that they know you don't give consent for a search.
Do ask if you're allowed to leave. If the answer is yes, leave calmly. If the answer is no, ask why you're being questioned.
Don't disrespect an officer of the law. That might get you arrested.
Don't ever run or physically refuse a search. Tell the police officer you don't consent to a search.
Don't lie, be honest and say you wish to remain silent if you don't want to talk to them.
If You're Stopped
Do tell them you don't give consent for a search. Also, keep your car clear of any unnecessary items to avoid them using that as an excuse to search.
Do keep your hands where they can see them. Let the police know when you're going to reach for your papers.
Do take a DUI test and sign any tickets they give you to avoid jail.
Do let them inspect your proof of insurance, registration, and driver's license.
If you're arrested, ask to have a licensed driver park your car in a safe place, only if they won't let you drive it.
Don't physically resist a search, disrespect the police officer or refuse to sign the ticket.
Don't search for your papers until asked. They might think you're trying to hide something.
If They Take You To The Police Station
Do give them your basic information. Then exercise your right to remain silent or ask for your lawyer.
Do have them give you three calls straight after you're booked or arrested. So you can call the family, lawyer, or bail bondsman.
Do be aware that the police might be listening to your calls.
Don't give any unnecessary information, stories, excuses, or explanations.
Don't make decisions about your case without an attorney, or speak about your case over the phone.
Law Firms For You
Knowing your rights and Miranda rights during any police interaction is astonishingly valuable. Learning how to handle the police will help you to remain safe. If you would like to find out more visit our blog.
When you need an attorney or help to sort out a legal problem, don't hesitate to contact us at Belenlawfirm.com. We're here to help you make the right decisions.
5 Ways Motorcycle Injury Lawyers Can Help You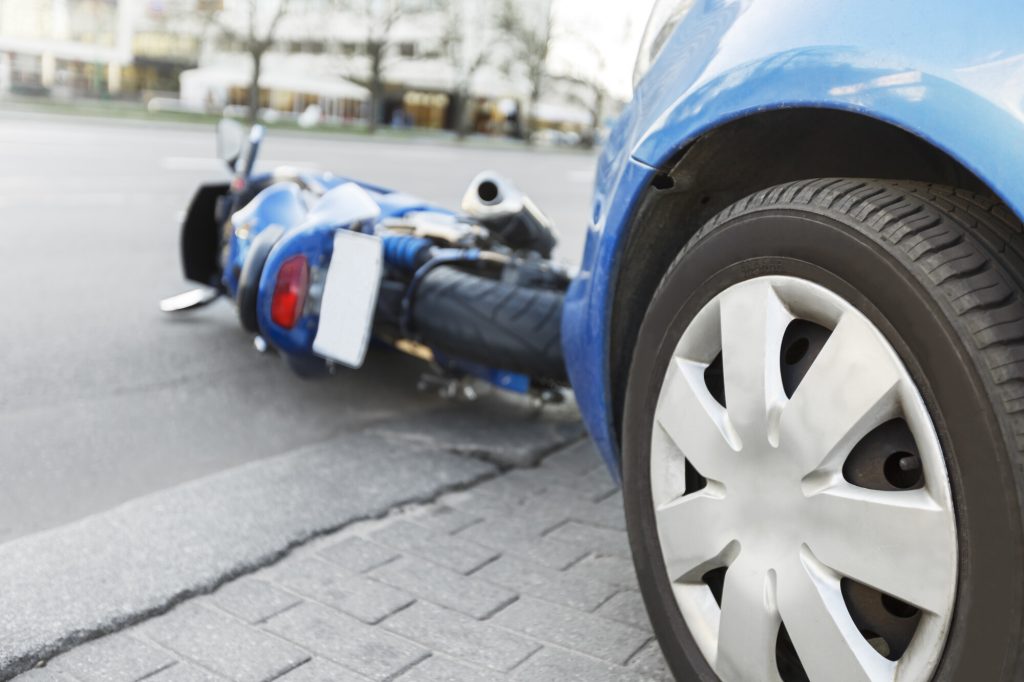 In 2018 there were 82,000 motorcycle injuries and 5,000 deaths.
When you or a loved one is involved in a motorcycle accident, you'll feel that you have a right to compensation. The only challenge is that you're not sure whether to hire motorcycle injury lawyers. Some people will claim that these attorneys are ambulance chasers, and you should avoid them.
However, this is terrible advice, and you should ignore it.
Keep reading to learn the five ways motorcycle injury lawyers can help you.
Help Knowing Whether You Have a Case or Not
After a motorcycle accident, many people assume that they automatically qualify for compensation. However, this is rarely the case; the insurance company must investigate what caused the accident. So, it's a waste of time and money to seek compensation when you don't have a case.
That's why before you file the motorcycle injury lawsuit, it's wise to consult an attorney. You want to find a qualified motorcycle accident lawyer who'll guide you to know whether you have a case or not.
Legal Guidance on How to File a Motorcycle Accident Claim
Errors in the motorcycle injury claim paperwork lower the chances of receiving compensation. That's why you need to find a legal expert who'll guide you know the right way to handle the lawsuit paperwork. You want to ensure you provide all material documents to increase the odds of receiving compensation.
Help Determining the Value of Your Claim
After a motorcycle accident injury, many victims have a hard time deciding how much money they should receive compensation. That's why these people accept the first offer they receive and later regret it as the money isn't enough to cover all damages. To avoid this problem, consult a licensed motorcycle injury lawyer on the value of your claim.
You want to get professional help quantifying damages such as emotional suffering and physical pain.
Assistance Gathering Evidence to Support Your Claim
After a motorcycle accident, it's impractical to expect the liable party to compensate you without a fight. Understand that you have the legal obligation of proving the claim to receive compensation. So, to get help gathering the evidence, you need to fight for fair compensation seek the help of the top motorcycle accident attorney.
Help Expediting the Claim and Compensation Process
Many victims don't realize that without professional help, it may take years before they receive compensation for the motorcycle accident injuries they suffered. So, these people are forced to pay out of pocket for treatment and other damages. To expedite this process and get compensated fast, seek the services of a competent motorcycle accident injury lawyer.
Hire the Top Motorcycle Injury Lawyers to Get Fair Compensation
To boost your odds of receiving fair compensation, seek the help of the top motorcycle injury lawyers. You want attorneys who'll advise you on the value of your claim and help you gather evidence to support it. Besides, you're looking for a lawyer who'll help you receive compensation quickly.
For more amazing Law content, please check out our other blog posts.
Buying Insurance for Your New Car: Everything You Need to Know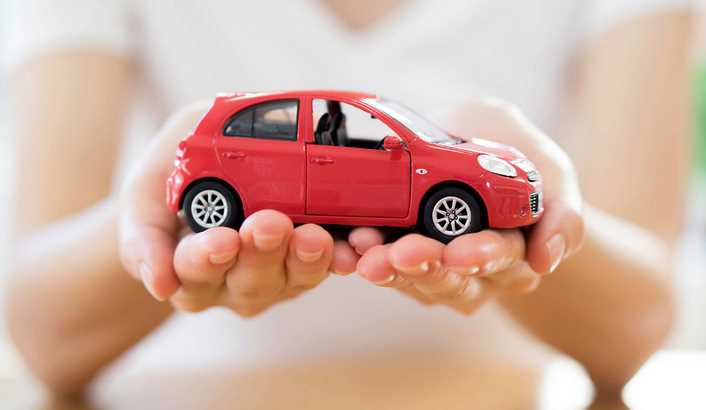 Although you may know you need car insurance for your new car, don't forget to make sure you're covered when you drive it off the lot.
You should think about insuring your new car before you even buy it. Neglecting to do so can mean heavy penalties or even having your license suspended.
Here's everything you need to know about insuring your new car – whether you know which one you're buying or not.
Can You Get Insurance Before You've Bought the Car?
When you begin to shop car insurance, you'll be comparing quotes and applying on your own or going through a broker to obtain quotes from multiple insurance providers. But, to get an accurate quote, you'll have to provide the insurance providers with a few vital details.
The information you need to provide includes the names and birth dates for all the drivers on the policy, their driver's licenses, social security numbers, VINS for all the vehicles on the policy. You'll also need the address of the residence where the cars will reside and the declaration page from your previous insurance policy.
But what happens if you are buying your first car and you've never had an auto insurance policy before?
To get an accurate quote from your insurance provider and activate your policy, you'll need to provide information about your new vehicle. For some providers, the make and model of the car you plan to buy is sufficient to give you a quote.
If you're using an independent insurance broker, you can furnish them with as much information you can and omit the VIN. This information should be enough to put your auto insurance in place for when you choose your new or used car. The policy will be ready to come into effect as soon as you purchase your vehicle and drive it off the lot.
If you already know which car you will be buying, you can ask the seller for the VIN and get your policy ready – but make sure that you set the date it comes into force as the date you drive your car home. When you purchase an insurance policy, you can select the date weeks or even months in advance.
Can You Drive a Brand New Car Without Insurance?
If you don't have an insurance policy in place, you shouldn't drive your new car until you have one. The minimum amount of coverage to protect your liability is required by law in almost every state. If you are caught driving without the state minimum coverage, you could incur a fine or get your license suspended.
If you drive without the state minimum mandatory coverage and have an accident, the penalties are severe – even if you were driving your new car to your home nearby.
What if You Have an Existing Insurance Policy?
If you have an existing insurance policy, some providers have a grace period to purchase a new car. This means that your current policy covers your new vehicle until you can officially add it to your policy – the grace period is usually between one week and one month, depending on the provider.
The grace period for new cars on your current policy will cover you when you drive your new vehicle off the lot, but it's vital to officially add the new vehicle to the policy as soon as possible.
Before you drive your new car, ask your insurance provider about the grace period for temporary coverage. If your policy does not include automatic temporary coverage for your new vehicle, you'll have to add the vehicle to your policy before you take it home.
Important Divorce Laws in Colorado, Explained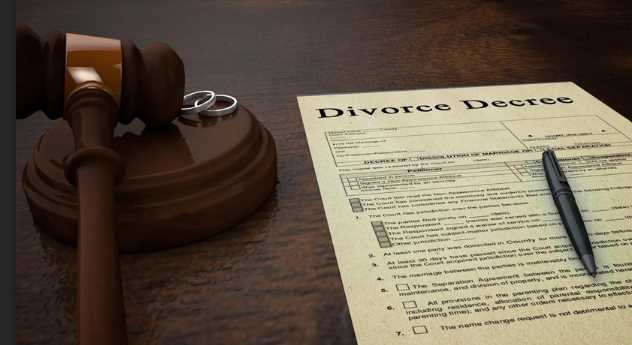 In 2019, there were over 740,000 divorces in the United States.
If you've unfortunately found yourself in the same situation and need to get a divorce, you might be wondering what the divorce laws in Colorado are.
Thankfully, you came to the right place. Keep reading to find out all you need to know about getting a divorce in Colorado.
Requirements for Divorce
When you want to get a divorce in Colorado, you'll have to meet certain requirements.
There are four of them. First, one of the spouses has to be a resident of Colorado for at least 91 days before they file a petition.
Next, you'll have to have 91 days past the summons of the other spouse. Third, Color has to have personal jurisdiction over another spouse.
Fourth, if there are children involved, they had to have lived in Colorado for at least 181 days.
However, as long as you meet the first two requirements, then a couple can get a decree of dissolution or legal separation. If they don't have the third and fourth requirements, then they may not be able to divide assets and child support.
The Basics
You should also know the basics of divorce in Colorado. Either spouse can file for divorce as long as they've been a legal resident for at least three months.
The person who files doesn't get any advantage, at least in the eyes of the court. You won't get a worse settlement if you're not the one who files.
However, there could be advantages to the timing of when you file.
Most important, Colorado follows a no-fault divorce rule. This means that neither party has to prove a moral or biblical reason to get a divorce. While there might be circumstances that lead to the divorce, anyone can divorce for whatever reason.
When it comes to dividing assets, it will be divided without fault. That meant that even if a spouse cheated, the assets will be divided based on other merits.
Timeline
The court has to wait 91 days for the other spouse to respond after summons have been sent. However, if both spouses can agree and speak quickly, it could be quicker.
In general, most divorces in the state will take like six to twelve months to finalize.
Different Options
If you don't want to be with your spouse, you don't have to automatically get a divorce. There are other options as well.
Dissolution of Marriage
A dissolution of marriage means that there are no half measures. Each party is legally divorced.
They will file separate tax returns and are legally free to marry again.
However, you could also file for an annulment or legal separation as well.
Do-It-Yourself Divorce
Some people also handle divorces on their own. They don't hire any attorneys and try to handle everything on their own.
However, this can be bad for people who don't trust their partners. You could easily be taken advantage of when you don't know all the laws and rules.
Online Divorce
Some people also choose to get a divorce online. The platform will walk you through the entire process, and some of them even offer guided interviews.
They'll give you all the forms to sign while also educating you on important aspects of the legal issues. This is a straightforward path as long as you and your spouse are on the same page.
Divorce Process
Once you hire divorce attorneys, they'll help walk you through the entire process.
But in general, it all starts whenever you initially file for divorce. Then, you'll have to deal with any temporary court orders or case management. This normally regards finances or concerning custody.
Then, you'll go through the discovery and financial disclosure phase. This is where you'll have to compare your financial assets in order to divide them up.
After that, you'll have to deal with court proceedings or the negotiation for a settlement. After that, you'll have the legal dissolution of the whole marriage.
Throughout the entire process, make sure that you're in communication with your lawyer. They'll be able to fill you in on all you need to know and update you every step of the way.
Division of Property
Keep in mind that when you're dividing up the property, the Colorado law says that they want to divide it in a fair way.
The first thing that the court will try to figure out is to whom the property should be awarded. However, you shouldn't assume that it'll be divided evenly. There are often disproportionate assets in marriages as well, which make it hard to split things evenly.
The court will normally factor in what kind of assets each person brought into a marriage. The contributions either financial or non-financial will all be factored in.
One thing that the court will really consider is marital property. This is something that the couple purchased together during the marriage. These are presumed to be marital assets, and these will be divided equally.
However, some exceptions include inheritance property, gifts, and anything else that was made in an agreement.
Discover More About Divorce Laws in Colorado
These are only a few things to know about divorce laws in Colorado, but there are many more to consider.
We know that getting a divorce can be a stressful time, but you don't have to do it on your own. We're here to help!
Did you find the information in this article useful? Explore our website to find even more helpful articles!