Kickboxing Rules Explained – How to Fight Like a Pro?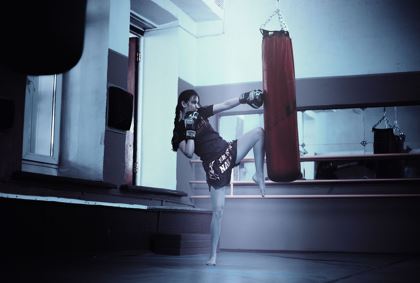 Kickboxing is a modern, full-contact sport and martial art. It is becoming a popular sport even in Dallas, as there's no denying that it is one of the best workouts out there.
When opting for personal training in Dallas, there are essential rules you need to know before embarking on your kickboxing training and fighting as a pro:
The Objective of Kickboxing
First and foremost, you should be aware of the objective of a kickboxing match when starting your personal training Dallas.
A kickboxing match aims to beat your opponent by using kicking and punching techniques to knock them out, force the referee to halt the fight or display superior skills in both defense and attack to win on the judge's points cards.
 General Rules
There are general rules that either fighter must follow:
All kickboxing matches must take place in a boxing ring
Any fighter must compete against a fighter who lies in the same weight category as themselves to ensure a fair fight
After listening to the referee's instructions, both fighters touch gloves and that is when the fight initiates
Every round lasts for 3 minutes, and the number of rounds in a match will depend upon the experience of the fighters involved
There is a 60 seconds break between each round
Championship fights are over 12 x 3-minute rounds
If both fighters have the same amount of points, the match is considered a draw
How to Win the Match?
One can win a kickboxing match in several ways. The techniques of winning are the same as those used in boxing and Muay Thai.
One way to win a kickboxing match is to knock out the opponent. This is when the fighter striker strikes their opponent and makes them incapable of getting up and continuing the fight. Thus, the striker is then declared the winner after a count of ten, if and only the opponent fails to get up and continue fighting.
Technical knockout is another technique one can use to win the kickboxing match: This is a technical knockout and is decided by the referee whether a fighter is no longer able to defend themselves. Referees then immediately end the fight and declare the other fighter the winner of the match.
If no knockout or technical knockout occurs during the match, then the winner is judged by the points. The points given by the judge/referees are added up, and the fighter with the most points is declared the winner.
Striking Techniques
Knowing striking techniques is crucial, as the correct ones can lead to you winning the match while using the wrong ones can even result in disqualification. Kickboxers can use several types of knee and elbow strikes:
Straight knee: this is a front heel kick, and is delivered with the back or reverse foot against an opponent's stomach, groin, hip, or spine of an opponent forward by the shoulder, neck, or arm
Flying knee: this can be delivered by either the front foot or the back foot, resulting in an explosive snap upwards to strike an opponent's face, chin, throat, or chest
Hook knee: this is also delivered by either the front foot or the back foot, and makes a half circle spin and strikes the sides of an opponent
Side knee: this a highly-deceptive knee technique that is used in close-range fighting. In this knee strike technique, the knee is lifted to the toes and is snapped to left and right, striking an opponent's sensitive knee joints- the insides of thighs and groin
Side elbow: this elbow strike is the most used technique
Upward elbow: this technique is used in the clinch to strike the opponent's nose, chin, or both
Downward elbow: kickboxers use this technique as a replacement to an overhand striking down from just under the forehead to the chin
Scoring
You must be fully aware of the scoring method of kickboxing. Although there are different methods of scoring depending upon each different kickboxing organization, the most common type of scoring is used as the one in boxing. In some cases, judges and the referee score each fighter depending upon their performance in each round.
The best fighter is awarded ten points in each round, while the other fighter is awarded nine points. If both fighters fought well, then both were awarded ten points. However, if one has comparatively outperformed the other fighter or has knocked them down, the round is scored ten points to eight. A fighter is also scored seven points in which one fight knocks down the other fight twice in the match.
Besides the number of knockdowns, the points are awarded based on several other reasons. For instance, the amount of damage done by one fighter to the other, the number of 'spectacular' or simply 'normal' techniques used that strike the opponent cleanly, and the degree of assertiveness and aggressiveness.
Spectacular' techniques are those which involve  'flying' or spinning, for example, a roundhouse kick or high kick. Fighters who limit themself to self-defense moves do not obtain a good score.
Warnings and Point Deductions
Fighters must be aware of occasions where they might have their points deducted, as it can result in them losing the match.
Neither of the fighters can hit below the belt nor hold, kick, trip, headbutt, bite, spit at, wrestle, or push even an opponent. They can also not hit with their head, shoulder, forearm, or even elbow. The legal target areas lie above the beltline.
Any accidental foul will either get a warning or a one-point deduction. However, an intentional foul will result in a two-point deduction or an immediate disqualification depending on the severity.
Disqualifications
It is also imperative to know when any action can lead to disqualification. Disqualification can be a result of repeatedly fouling an opponent or ignoring the rules, especially at a referee's discretion. Fighters will be immediately disqualified if seen to be making illegal or overly violent moves, like headbutting, biting, or low blows. A fighter can also be disqualified if he turns his back to the opponent who is, at that time, not in a striking motion.
Why Should You Play Poker In 2021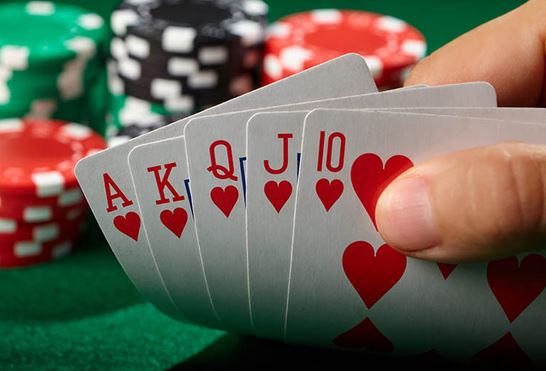 INTRODUCTION
So folks you should be realizing that poker is an ability based game and obviously you likewise need a modest quantity of karma to dominate the match. However, presently you should be thinking about what is poker? poker is additionally an internet game in which players need to amass imaginary groups consisting of intermediaries of genuine players of the pro game. These groups need to contend based on factual execution of those major parts in genuine games. To put it plainly, you simply need to pick the players, make a group and bet on who might win.
We should look at internet games and poker on a specific premise to clarify what really poker rules are about!
The Underlying Event 
Poker is a game where you are disseminated cards and it is about blends of cards while poker depends on investigating different exhibitions that happen inside proficient games. The circulation of cards from one hand to another is 100% arbitrary while in games, it isn't irregular.
All things considered, it is arbitrary when you are circulated by two experts in Texas, yet it's not irregular when you list Phill ivey and he has astounding execution.
Pre-Game Analysis 
In poker, you can investigate anything until the game begins yet in poker, you can expect the level of exactness as in how players and groups will play across the challenges.
In online poker, on the off chance that you know your rivals, you will actually want to investigate ahead of time as they will respond in a specific circumstance. Be that as it may, in poker, without knowing your rival, you can anticipate how they as an associate would act.
Essential subject of analysis
In poker, players don't actually examine the cards, rather they investigate their adversaries and the moves they make at the beginning of the game. In any case, in poker, there isn't a lot of need to investigate the rival, rather what their competitors do in their arrangements would be of much importance.
Tournaments
In poker tournaments, you just have one opportunity to enter and win the competition while in poker, you can multi-enter the vast majority of the competitions which implies you can have a lot of equilibrium.
In online poker tournaments, you need to perspire, plan and play though in poker competitions, you simply need to plan from a position of great authority. You can plan weeks prior to entering the competition.
Control
In poker, you can handle the cards you are managed though in poker, you can pick the player you wanna play with as in you can list the competitors you favor the most.
Benefits
It offers you a chance to bring in a lot of cash.
The poker competition upgrades your poker mind abilities as you will require abilities just as imaginative psyche to cosmetics your group.
Assuming you wanna be a major poker player, poker may assist you with doing.
Disadvantages
You can bring in a lot of cash with poker yet in the event that karma isn't with you, you can lose pretty much every penny you put in the game.
On the off chance that you lose ceaselessly, it might drop your self-assurance! So be careful folks!
poker includes cash and on the off chance that you win over and over, you may get dependent on it and it could be a period you may not win and lose your brain alongside your heaps of cash.
CONCLUSION
poker is a game which requires both abilities and imaginative personalities. It has both benefits as well as hindrances. So folks, it is in your grasp as in how to take this game. On the off chance that you are playing it only for diversion, it might end up being extremely gainful however assuming you are dependent on it….. you should realize that fixation of anything is dangerous. So folks! Have a good time, play poker.
Practical Techniques and Tips For Playing Kabaddi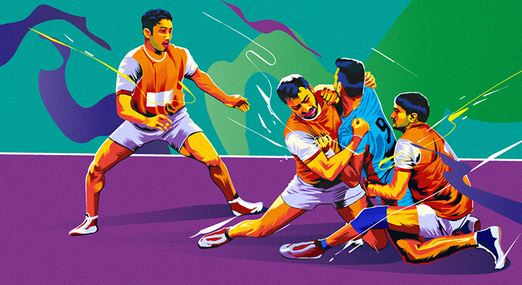 The Defensive team's task is crystal clear in Kabaddi, a competitive and increasingly common touch team sport that India has bestowed upon the rest of the world: catch the raiders and keep them from fleeing back to their team's half of the court. According to Kabaddi rules – How to Play Kabaddi, any raider who is stopped within 30 seconds is immediately out. The defending team scores one point and can revive one of its members who was previously put out. Since teams take turns defending against the opposing side, all Kabaddi players must learn defensive skills.
Raiding
To score a goal to send the ball into the back of the net in a football game, a striker must overcome various obstacles in the form of defenders and, eventually, the goalkeeper. Similarly, in online fantasy Kabaddi, the raider must prove his worth on the mat against a slew of defenders in the opposing team's half to win the points (touchpoints and bonus points).
What is Raid, and What conditions are required for a raid to be legal?
Raid is a play where a player crosses the midline in the court into the opponents' half to score a point or more by touching either of the defenders on the mat in the opponents' half. Throughout the Raid, the raider must chant the word "Kabaddi." Before approaching the opposition's half and reaching the midline, he must begin chanting "Kabaddi." The raider will keep doing so until he hits his half. To make the Raid legitimate, the raider must cross his foot over the balkline while inside the opponents' half. If he fails to do so, the raider will be declared out by the referee.
Hand Touch
Simply put, hand contact occurs when the raider hits either of the defenders with his hand. However, mastering this ability is not as easy as it seems, and it takes a lot of preparation and time. The most important aspect of hand contact is to take advantage of even the tiniest lapse on the part of the defender to quickly get the hand touch on every part of the defender's body.
Kick
When there are four or fewer defenders on the court, the raiders usually prefer to keep a reasonable distance. Raiders prepare their assault on the defenders in the covers by executing a back or front kick to score a point in such a situation. Jasvir Singh is a specialist.
Jump
When a raider in fantasy sports executes a leap from the mat over a defender to escape towards his half, one of the most thrilling abilities of a raider in the game of Kabaddi for fans and spectators is when the raider executes a jump from the mat over a defender to escape towards his half. The raiders often hop over a line of defenders to flee and score several points.
Bonus
And when there are six or more defenders available on the mat, does the bonus point kick in. To earn the bonus point, the raider must cross the bonus line with one foot hitting the carpet while the other foot remains in the air and does not touch the ground outside of that field.
5 Tips On How To Win Rummy Like A Pro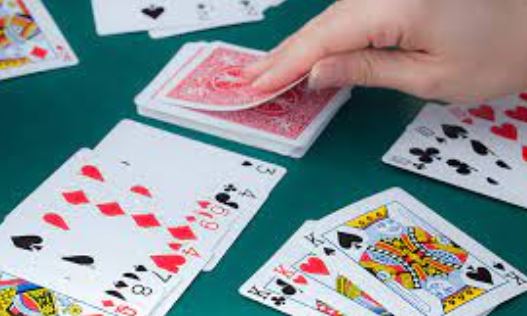 In recent years, online gaming has seen an unexpected increase in popularity. The inclusion of a cash reward and the opportunity to play in real-time have also added to online gaming success. Rummy, which has millions of players, is one of the most popular card games. Rummy is popular among people of all ages, and many of them play rummy online regularly. If you're interested in improving your rummy tips, here are some suggestions.
High-Value Cards Can Be Discarded
A successful rummy player will still get rid of their high-value cards unless they create a series or deck. The rule is simple: if any of the face cards (Ace, King, Queen, or Jack) are not part of a complete series or set, they are worth ten points. Holding these cards in the hopes of completing a string or chain only raises the chances of falling by a more significant margin.
The Pure Sequence Still Takes Precedence
Early in the game, a successful  Indian Rummy player must form a pure sequence (7h, six h, five h) because one never knows when their opponent will declare their hand. More specifically, creating a pure line keeps you in the game and prevents the remaining sets and impure sequences from increasing your score. Your remaining scenes and impure sequences will become loss cards if you don't form a pure series, and you'll end up with 80 points.
Keep An Eye On What The Opponents Are Doing
One of the champions' traits is that they are aware of the qualities and shortcomings of the players with whom they are interacting. Experts in rummy pay attention not only to their own game but also to their opponent's moves. Keep an eye on what the opponents choose or dump to remain one step ahead of them. This will help you determine which cards should be discarded and which should be saved for a surprise pass.
Make A Schedule For Yourself
Rummy competitions on the internet are full of obstacles and surprises. To win, you must put in a lot of time and effort into the game. So, if you have a tournament coming up next week, you can practice way ahead of time. Setting aside time each day to play rummy matches is the simplest way to do this. Before the tournament, try to play rummy for at least one hour a day. Begin by playing practice matches or free rummy games and focusing on the places where you can progress. You will also go by participating in low-stakes cash games. However, pick a time that is best for you so that your daily routines are not disrupted.
Don't Let Yourself Be Read
It's important to stop being duped in rummy when players bluff. Be sure you don't reveal or guess your cards or next moves to your enemy. Avoid choosing cards from the open deck unless they are the last cards in a series or sets.