Kickboxing Rules Explained – How to Fight Like a Pro?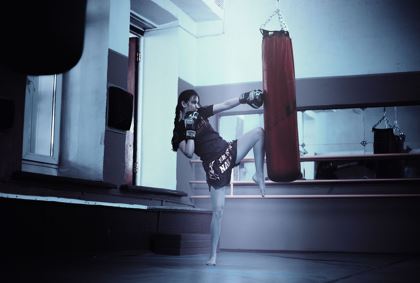 Kickboxing is a modern, full-contact sport and martial art. It is becoming a popular sport even in Dallas, as there's no denying that it is one of the best workouts out there.
When opting for personal training in Dallas, there are essential rules you need to know before embarking on your kickboxing training and fighting as a pro:
The Objective of Kickboxing
First and foremost, you should be aware of the objective of a kickboxing match when starting your personal training Dallas.
A kickboxing match aims to beat your opponent by using kicking and punching techniques to knock them out, force the referee to halt the fight or display superior skills in both defense and attack to win on the judge's points cards.
 General Rules
There are general rules that either fighter must follow:
All kickboxing matches must take place in a boxing ring
Any fighter must compete against a fighter who lies in the same weight category as themselves to ensure a fair fight
After listening to the referee's instructions, both fighters touch gloves and that is when the fight initiates
Every round lasts for 3 minutes, and the number of rounds in a match will depend upon the experience of the fighters involved
There is a 60 seconds break between each round
Championship fights are over 12 x 3-minute rounds
If both fighters have the same amount of points, the match is considered a draw
How to Win the Match?
One can win a kickboxing match in several ways. The techniques of winning are the same as those used in boxing and Muay Thai.
One way to win a kickboxing match is to knock out the opponent. This is when the fighter striker strikes their opponent and makes them incapable of getting up and continuing the fight. Thus, the striker is then declared the winner after a count of ten, if and only the opponent fails to get up and continue fighting.
Technical knockout is another technique one can use to win the kickboxing match: This is a technical knockout and is decided by the referee whether a fighter is no longer able to defend themselves. Referees then immediately end the fight and declare the other fighter the winner of the match.
If no knockout or technical knockout occurs during the match, then the winner is judged by the points. The points given by the judge/referees are added up, and the fighter with the most points is declared the winner.
Striking Techniques
Knowing striking techniques is crucial, as the correct ones can lead to you winning the match while using the wrong ones can even result in disqualification. Kickboxers can use several types of knee and elbow strikes:
Straight knee: this is a front heel kick, and is delivered with the back or reverse foot against an opponent's stomach, groin, hip, or spine of an opponent forward by the shoulder, neck, or arm
Flying knee: this can be delivered by either the front foot or the back foot, resulting in an explosive snap upwards to strike an opponent's face, chin, throat, or chest
Hook knee: this is also delivered by either the front foot or the back foot, and makes a half circle spin and strikes the sides of an opponent
Side knee: this a highly-deceptive knee technique that is used in close-range fighting. In this knee strike technique, the knee is lifted to the toes and is snapped to left and right, striking an opponent's sensitive knee joints- the insides of thighs and groin
Side elbow: this elbow strike is the most used technique
Upward elbow: this technique is used in the clinch to strike the opponent's nose, chin, or both
Downward elbow: kickboxers use this technique as a replacement to an overhand striking down from just under the forehead to the chin
Scoring
You must be fully aware of the scoring method of kickboxing. Although there are different methods of scoring depending upon each different kickboxing organization, the most common type of scoring is used as the one in boxing. In some cases, judges and the referee score each fighter depending upon their performance in each round.
The best fighter is awarded ten points in each round, while the other fighter is awarded nine points. If both fighters fought well, then both were awarded ten points. However, if one has comparatively outperformed the other fighter or has knocked them down, the round is scored ten points to eight. A fighter is also scored seven points in which one fight knocks down the other fight twice in the match.
Besides the number of knockdowns, the points are awarded based on several other reasons. For instance, the amount of damage done by one fighter to the other, the number of 'spectacular' or simply 'normal' techniques used that strike the opponent cleanly, and the degree of assertiveness and aggressiveness.
Spectacular' techniques are those which involve  'flying' or spinning, for example, a roundhouse kick or high kick. Fighters who limit themself to self-defense moves do not obtain a good score.
Warnings and Point Deductions
Fighters must be aware of occasions where they might have their points deducted, as it can result in them losing the match.
Neither of the fighters can hit below the belt nor hold, kick, trip, headbutt, bite, spit at, wrestle, or push even an opponent. They can also not hit with their head, shoulder, forearm, or even elbow. The legal target areas lie above the beltline.
Any accidental foul will either get a warning or a one-point deduction. However, an intentional foul will result in a two-point deduction or an immediate disqualification depending on the severity.
Disqualifications
It is also imperative to know when any action can lead to disqualification. Disqualification can be a result of repeatedly fouling an opponent or ignoring the rules, especially at a referee's discretion. Fighters will be immediately disqualified if seen to be making illegal or overly violent moves, like headbutting, biting, or low blows. A fighter can also be disqualified if he turns his back to the opponent who is, at that time, not in a striking motion.
Tops Tips to Choose the Best Casino For You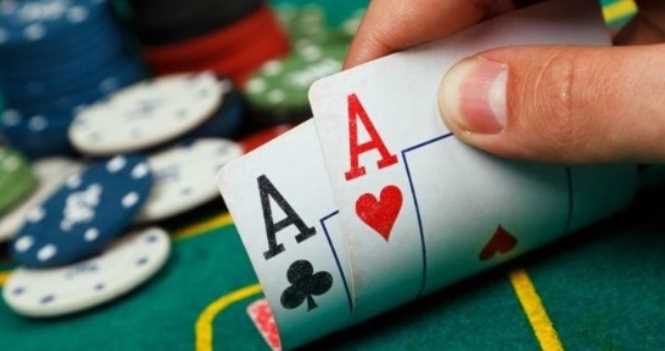 For people who love to go to the casino and try out their luck, it is very important to pick the right one. Many things happen under the table and behind closed curtains at casinos that determine whether you feel lucky on that day or not. Here is how you can choose the best casino for you.
Know about the games that you want to play.
The first factor you should consider when choosing a casino for yourself is knowing what you want in your casino. From the games you would be playing, the kind of prizes and bonuses you want to the overall service you are expecting there.
For example, ask yourself whether you want to play more slot games or are you more of a table or blackjack person. Once you are done deciding on your first preference, you can shortlist the casinos that have those games the most.
Make sure you do your homework.
Before you even think about entering a Casino Finland, make sure you do all the research that you need. First, check if they have a valid license. Then, read about them online, when it started, how the service is, and what people have said about the casino.
The best way to feel sure about picking the right casino is to talk to someone who has been to that casino and has firsthand experience of how things are down there. The most important thing to check about a casino is their security protocols, the safety of the players, and the payout or banking system that they use.
Go and see for yourself.
Be the judge of the casino for yourself, go there, and have a good look around. Do not go to play any games the first time you go to an unknown casino. Instead, move around, see the kind of games they have, observe the kind of players they have, read about their rules and the system, and feel free to ask questions. Maybe even try their drinks if you feel like it but stay away from playing any big games.
Test the customer experience.
While you are at the casino, checking everything out, make sure to test the staff. Observe the behavior of the dealers, the serving staff, and so on. The staff makes up the entire casino experience, and if they are not good at their job, there is a high chance that even if you win in the future, you will not feel as great, let alone losing there. So ask them questions about the place and try not to disturb or irritate them while you are at it.
Picking a casino is not at all an easy task. There are so many factors that make the whole casino experience better, and if any of them are missing, you should look for a better option. Besides, there are so many good options out there that you would never run out of them.
The 4 Things To Avoid Doing In Fantasy Football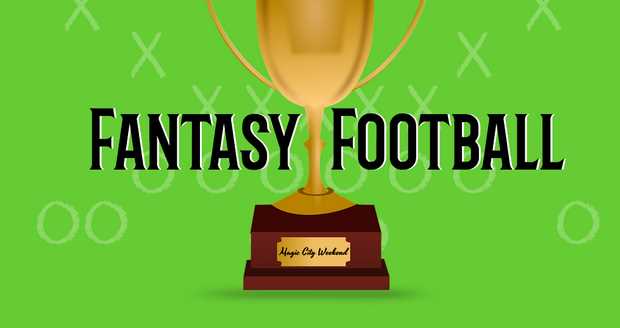 Fantasy football is a great way to pass the long cold winter. This is a great time to start thinking about playing it since the NFL season is about to start. Since it isn't gambling, it can be played just about everywhere.
There are some ways to play and ways that you shouldn't. Everybody makes mistakes, of course, but if you try to avoid certain ones you can have a lot of success. In this article, we will go over several of the things to avoid doing when you play fantasy football.
1 – Be unprepared
Being successful at fantasy football means you have to put the time in to do your research. The worst thing that you can do is to come unprepared for the draft. This is the most important thing to get right.
If you don't have time to prepare for the season, then it is a good idea to play a daily league called a DFS. Then you only have to come up with the best NFL DFS picks today rather than for the whole season.
You should have a draft strategy planned out at least a few days before you're set to draft. If you put in a couple of hours a day for a few days then you should be able to have a solid roster wishlist.
This doesn't just include how you draft. It pays off to understand how the league will give points so you can make sure to set your roster.
2 – Forget about the bye week
Even seasoned fantasy football players can forget about the bye week. And when it happens you can certainly forget about a win for that week. If most of your starters are not active then you will not be able to score many points.
What makes it worse is that not every team has their bye week at the same time. This means that you can several weeks of lower points if you have players that are on your roster that are not playing that day.
3 – You don't pay attention to matchups
Some players just don't mesh well with another team's offense or defense. Look ahead to the competition and see how your player stacked up against them in the past. It may be your biggest point-getter, but it is best to take them off of the roster.
This is why having a deep roster that you created by drafting well is so important. You should have somebody else who is in a favorable matchup able to take that roster spot and give you a chance for a win.
4 – You ignore trades
Trading well is almost as important as drafting well. You should have a list of players that you weren't able to draft that you would like to have had. Then, wait for opportunities to get them via trade.
Always respond to trade offers even if you don't like the offer. You can negotiate and may end up with a player you really like.
What Is A Progressive Slot Machine?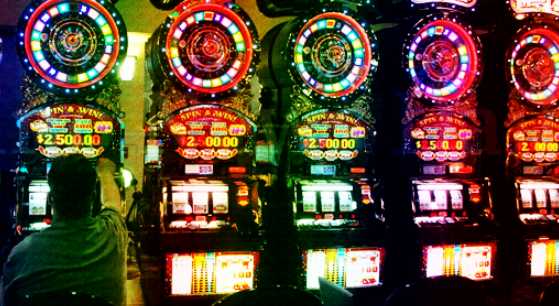 Many casino goers find the Fulton casino and its many slot machines a bit too familiar. They begin to think that this casino is somehow "copied" from somewhere else or is somehow not really all that it claims to be. And if you are one of these people, you will want to read about the Fulton casino's recently introduced megasloto link slot. You may be quite surprised at just how similar the game of slot machines can be between different casinos. This is especially true with the progressive slot machines.
The mechanics of playing a progressive slot machine are basically the same no matter where you play. In a typical casino, a slot player will spin a wheel and get the results displayed on that wheel. When a slot player gets a hit, they will get "reward points" that can add up to as much as a substantial amount of money. The more hits that a slot player gets, the more money that they can win.
In some casinos, the progressive slot machine version of the game is simply called "progressive" or "non-progressive." The casino management is in the business of making money, and they make sure that their slots are "payable" by the player so that they keep coming back. That is why many casinos have both versions of the game available.
Progressive Machines
While both progressive machines do the same thing, the differences between the two actually lie in the way that they treat winning slots. In a non-progressive slot machine, the odds of winning are not dependent on whether you will hit it or miss it. The casino can always reschedule the slot ball if it strikes "out" due to bad luck.
With progressive slot machines, the chances of hitting it depend on whether the "reward" ball has been spun already. If so, then a certain percentage of the slot players at the casino are going to hit it, regardless of how good or bad they think they may be. When this happens, the casino immediately owes an adjustment to the jackpot and pays out the extra money to the casino. On the other hand, if the jackpot hasn't yet been spun, then the casino has to wait until it is split into smaller jackpots before paying out the prize.
Downside to playing progressive slot machines
Of course, there is always a downside to playing progressive slot machines. Most people don't like taking a chance on losing more money than they would. And for those who are more experienced at playing slot machines, the loss of the progressive slot money is a definite discouragement. Many people who start out at the casino with no real strategy but who hope to make some quick money find that they lack in that area.
However, the casino has to adjust the rules each time it offers the progressive slot machine game in order to prevent this type of issue. The casino also wants to make sure that the slot players have a chance of winning the progressive slot machine jackpot prize and want to offer them every chance at success. That means the progressive slot machine games have to pay out even if they aren't the best paying slots. Otherwise the casino will lose money on the deal.
For those who do play the progressive slot machines, you need to realize that there are many ways to win. Some days the progressive slot machines may pay out the jackpot right away. Other days, you may not win anything at all. It's important that you know when to take your chances when playing these progressive slot machines. Taking your chances when you think you may not be likely to win the jackpot is the smart thing to do.