Kickboxing Rules Explained – How to Fight Like a Pro?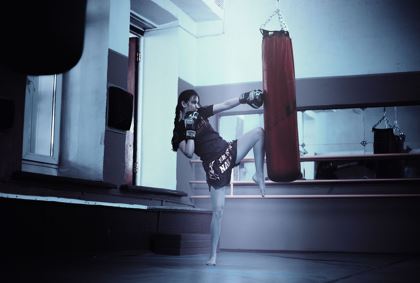 Kickboxing is a modern, full-contact sport and martial art. It is becoming a popular sport even in Dallas, as there's no denying that it is one of the best workouts out there.
When opting for personal training in Dallas, there are essential rules you need to know before embarking on your kickboxing training and fighting as a pro:
The Objective of Kickboxing
First and foremost, you should be aware of the objective of a kickboxing match when starting your personal training Dallas.
A kickboxing match aims to beat your opponent by using kicking and punching techniques to knock them out, force the referee to halt the fight or display superior skills in both defense and attack to win on the judge's points cards.
 General Rules
There are general rules that either fighter must follow:
All kickboxing matches must take place in a boxing ring
Any fighter must compete against a fighter who lies in the same weight category as themselves to ensure a fair fight
After listening to the referee's instructions, both fighters touch gloves and that is when the fight initiates
Every round lasts for 3 minutes, and the number of rounds in a match will depend upon the experience of the fighters involved
There is a 60 seconds break between each round
Championship fights are over 12 x 3-minute rounds
If both fighters have the same amount of points, the match is considered a draw
How to Win the Match?
One can win a kickboxing match in several ways. The techniques of winning are the same as those used in boxing and Muay Thai.
One way to win a kickboxing match is to knock out the opponent. This is when the fighter striker strikes their opponent and makes them incapable of getting up and continuing the fight. Thus, the striker is then declared the winner after a count of ten, if and only the opponent fails to get up and continue fighting.
Technical knockout is another technique one can use to win the kickboxing match: This is a technical knockout and is decided by the referee whether a fighter is no longer able to defend themselves. Referees then immediately end the fight and declare the other fighter the winner of the match.
If no knockout or technical knockout occurs during the match, then the winner is judged by the points. The points given by the judge/referees are added up, and the fighter with the most points is declared the winner.
Striking Techniques
Knowing striking techniques is crucial, as the correct ones can lead to you winning the match while using the wrong ones can even result in disqualification. Kickboxers can use several types of knee and elbow strikes:
Straight knee: this is a front heel kick, and is delivered with the back or reverse foot against an opponent's stomach, groin, hip, or spine of an opponent forward by the shoulder, neck, or arm
Flying knee: this can be delivered by either the front foot or the back foot, resulting in an explosive snap upwards to strike an opponent's face, chin, throat, or chest
Hook knee: this is also delivered by either the front foot or the back foot, and makes a half circle spin and strikes the sides of an opponent
Side knee: this a highly-deceptive knee technique that is used in close-range fighting. In this knee strike technique, the knee is lifted to the toes and is snapped to left and right, striking an opponent's sensitive knee joints- the insides of thighs and groin
Side elbow: this elbow strike is the most used technique
Upward elbow: this technique is used in the clinch to strike the opponent's nose, chin, or both
Downward elbow: kickboxers use this technique as a replacement to an overhand striking down from just under the forehead to the chin
Scoring
You must be fully aware of the scoring method of kickboxing. Although there are different methods of scoring depending upon each different kickboxing organization, the most common type of scoring is used as the one in boxing. In some cases, judges and the referee score each fighter depending upon their performance in each round.
The best fighter is awarded ten points in each round, while the other fighter is awarded nine points. If both fighters fought well, then both were awarded ten points. However, if one has comparatively outperformed the other fighter or has knocked them down, the round is scored ten points to eight. A fighter is also scored seven points in which one fight knocks down the other fight twice in the match.
Besides the number of knockdowns, the points are awarded based on several other reasons. For instance, the amount of damage done by one fighter to the other, the number of 'spectacular' or simply 'normal' techniques used that strike the opponent cleanly, and the degree of assertiveness and aggressiveness.
Spectacular' techniques are those which involve  'flying' or spinning, for example, a roundhouse kick or high kick. Fighters who limit themself to self-defense moves do not obtain a good score.
Warnings and Point Deductions
Fighters must be aware of occasions where they might have their points deducted, as it can result in them losing the match.
Neither of the fighters can hit below the belt nor hold, kick, trip, headbutt, bite, spit at, wrestle, or push even an opponent. They can also not hit with their head, shoulder, forearm, or even elbow. The legal target areas lie above the beltline.
Any accidental foul will either get a warning or a one-point deduction. However, an intentional foul will result in a two-point deduction or an immediate disqualification depending on the severity.
Disqualifications
It is also imperative to know when any action can lead to disqualification. Disqualification can be a result of repeatedly fouling an opponent or ignoring the rules, especially at a referee's discretion. Fighters will be immediately disqualified if seen to be making illegal or overly violent moves, like headbutting, biting, or low blows. A fighter can also be disqualified if he turns his back to the opponent who is, at that time, not in a striking motion.
Why playing at Jeeto88 Online Casino is beneficial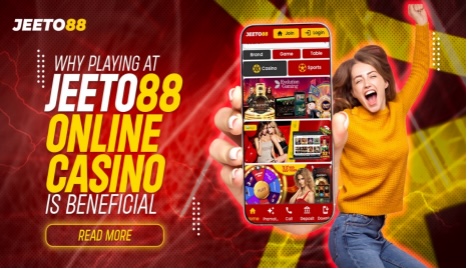 These days, fun games and gambling are changing a lot. Online casinos are now a big deal. Among all the choices, Jeeto88 Online Casino is a really good place for people who are new to this and for those who have played a lot. They have a lot of games, easy ways to use the website, and cool offers that make playing there better than going to a real casino. In this big blog, we're going to talk about why playing at Jeeto88 Online Casino is so great.
Many Different Games: The best thing about Jeeto88 is the big list of games they have. They have classic games like blackjack, roulette, and baccarat. They also have new and different slot games. This means that players can try lots of games and always have something fun to play.
Easy to Use and Convenient: Jeeto88 makes it easy to play casino games. You don't need to go to a casino building. You can play on your computer, tablet, or phone. This is cool because you can play games wherever you are.
Get Extra Money and Gifts: Jeeto88 is really nice because they give players extra money to play with. When you start, they give you gifts to say hello. If you keep playing, they also give you more stuff to make you happy. This makes playing games even more fun.
Super Safe: When you play online, you want your personal and money info to be safe. Jeeto88 uses really good technology to keep your info safe. This means you can have fun playing games without worrying.
Lots of Ways to Pay: Jeeto88 knows that paying should be easy too. They let you pay in different ways like with a credit card, debit card, e-wallet, or bank transfer. This makes it easy to put money in or take money out.
Help When You Need It: If you have questions or problems, Jeeto88 is there to help. They have nice people to talk to. This makes playing games feel good because you know someone can help you if you need it.
Playing Smart: Jeeto88 cares about players and wants them to play safely. They have tools to help you set limits on how much money you spend or how long you play. This is really good because you can have fun and not spend too much.
Real Casino Feeling at Home: Jeeto88 has a special thing called a live casino. This is like a real casino, but you can play from home. Real people deal the cards, and you can see them on your screen. This is fun because it feels like you're in a real casino.
Always New Things: Jeeto88 always adds new games to play. This means you never get bored. There's always something new and fun to try.
Friends from Everywhere: When you play online, you can meet people from all over the world. You can play games with them and be friends. This makes playing games even more fun.
Games on Phones: Nowadays, everyone uses phones a lot. Jeeto88 knows this and makes sure their games work well on phones. It doesn't matter if you have an iPhone or an Android phone – the games will be fun and easy to play.
Play from Anywhere: Usually, you can only go to a casino if you're close to one. But with Jeeto88, you can play from anywhere. It doesn't matter where you live – you can still play and have fun.
Learn New Things: If you don't know much about casino games, that's okay. Jeeto88 helps you learn how to play. They teach you the rules and tricks. This is good because you can enjoy the games more when you know how to play.
Special Treats for Big Players: If you like to bet a lot, Jeeto88 has special things for you. They have programs that give you cool stuff like more help, bigger money withdrawals, and nice bonuses. This makes playing games exciting if you like to bet a lot.
Win Big Jackpots: Lots of people dream about winning a lot of money. Jeeto88 has games where you can win a huge jackpot. This means you could win a lot of money in just one game.
Stay Connected: Jeeto88 likes to talk to players. They send messages and use social media to tell players about new games and fun stuff. This is nice because it feels like you're part of a group.
Play the Way You Want: Some people like to bet a little, and some like to bet a lot. Jeeto88 lets you choose how much you want to bet. This makes playing games fun for everyone.
Private Play: At Jeeto88, you can keep your identity a secret. Other players don't need to know who you are. This makes playing games more comfortable.
Save Money: When you go to a real casino, you spend money on traveling and staying there. Playing at Jeeto88 saves you that money. You can use all your money to play and enjoy games more.
Good for the Planet: Online casinos like Jeeto88 are better for the environment. They don't need big buildings and use less energy. This helps the planet.
In the end, Jeeto88 Online Casino is not just a copy of a regular online casino. It's a special place with fun games, easy ways to play, and lots of cool things to make playing even better. With many games to choose from, ways to play safely, and chances to win big, Jeeto88 brings the excitement and fun of casinos to your screen. It's like a door to a world of fun and surprises that you won't want to miss out on.
Jose Luis Horta e Costa's Favorites and Contenders for Rugby World Cup 2023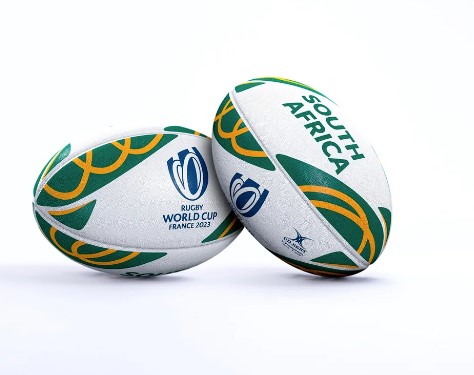 In the exhilarating world of rugby, as the Rugby World Cup 2023 unfolds in France, fans and experts alike are eagerly assessing the field of contenders, favorites, and potential game-changers. In a candid conversation with renowned sports writer Jose Luis Horta e Costa, we delve into the dynamics of the tournament, the teams to watch, and why he believes France could pose a formidable challenge to New Zealand in the final, should they both reach that stage.
A Wide-Open Tournament
Horta e Costa begins by emphasizing the unique nature of this Rugby World Cup. "It's quite extraordinary," he remarks. "We're accustomed to a few dominant teams, but this time around, it's wide open." The traditional rugby powerhouses such as New Zealand, South Africa, England, and Australia remain strong contenders. However, what sets this tournament apart is the balance across the board, with several teams showing the potential to create upsets and rewrite the script.
The Reigning Champions: South Africa
South Africa, the defending champions, are naturally one of the favorites. "Their confidence is riding high," says Horta e Costa. "Impressive victories against Wales and New Zealand in recent matches have solidified their status as a formidable force." The Springboks' physicality and tactical prowess make them a daunting proposition for any opponent.
New Zealand's Pursuit of Glory
New Zealand, a perennial rugby powerhouse, is always a team to watch. "Despite a recent loss to South Africa," J Luis Horta e Costa notes, "the All Blacks have a squad brimming with experience and talent." With a quartet of players boasting over 100 international appearances and a history of success, New Zealand remains a top contender.
Ireland's Grand Slam Ambitions
Ireland, currently the number one ranked team in the world, has been on a remarkable journey of late. "Their grand slam victory in the Six Nations and the top world ranking have set expectations sky-high," says Horta e Costa. Ireland, with a mix of seasoned campaigners and emerging stars, is eager to overcome its history of underachievement in Rugby World Cups.
France's Home Advantage
While France might not be considered an outright favorite, their home advantage cannot be underestimated. "France has a certain X-factor in this tournament," Horta e Costa observes. "Defeating Australia, Fiji, and Scotland in warm-up games showcased their capabilities." Despite recent injuries to key players, the French squad is brimming with talent, and the roar of the home crowd could propel them to greatness.
The France vs. New Zealand Final
When asked about a potential final matchup, Horta e Costa's eyes light up. "A France vs. New Zealand final would be a dream scenario," he states. "France's historic rivalry with the All Blacks adds an extra layer of intrigue." Horta e Costa believes that if both teams reach the final, France's combination of home advantage, a formidable squad, and the desire to create history could tip the scales in their favor. "It's not a far-fetched notion," he says. "France has the potential to beat New Zealand on their day."
As the Rugby World Cup 2023 unfolds, rugby enthusiasts will be treated to an exhilarating display of talent, determination, and sportsmanship. While favorites and contenders emerge, the beauty of rugby lies in its unpredictability, and every team has a chance to etch their name in history. Under the watchful eye of experts like Jose Luis Horta e Costa, fans will savor every moment of this rugby extravaganza, eager to witness whether the favorites hold their ground or if new champions emerge, making the sport richer and more captivating than ever before.
The Digital Reel: Unveiling the Thrills of Online Slots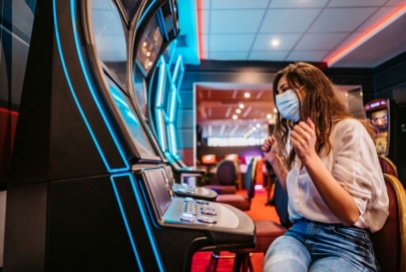 In the modern digital age, the landscape of entertainment has undergone a significant transformation. From the traditional brick-and-mortar casinos to the virtual realms of the internet, the world of gambling has embraced technology to offer new and exciting experiences. At the forefront of this digital revolution are online slots, a captivating form of entertainment that has captured the attention of millions worldwide.
A Fusion of Tradition and Innovation: The Birth of Online Slots
The origins of slot machines can be traced back to the late 19th century, with the Liberty Bell machine created by Charles Fey standing as a pioneer in this realm. Over the decades, these machines evolved from mechanical marvels to digital delights, setting the stage for the emergence of online slots.
Online slots made their debut in the mid-1990s when the internet started becoming a mainstream platform. The first online slot, "Cash Splash," was developed by Microgaming, a prominent software provider in the online gambling industry. This marked the beginning of a new era for slot enthusiasts, as they could now enjoy their favorite games from the comfort of their homes, 24/7.
Unleashing a World of Variety
One of the most appealing aspects of online sushi เครดิตฟรี 30 is the sheer diversity of themes and gameplay mechanics they offer. From ancient mythology to futuristic sci-fi, classic fruit symbols to Hollywood blockbusters, online slots come in an array of themes to suit every player's taste. This diversity not only keeps players engaged but also allows them to explore different narratives and universes with each spin.
Moreover, the integration of cutting-edge technology has led to the development of innovative gameplay features. Traditional three-reel and five-reel setups have expanded to include various paylines, bonus rounds, free spins, and interactive mini-games. These features not only enhance the entertainment value but also introduce an element of skill and strategy, making online slots more than just games of chance.
The Popularity Surge: What Makes Online Slots So Appealing?
The popularity of online slots can be attributed to several factors that make them particularly appealing to a wide range of players:
Accessibility: Online slots can be played from the comfort of one's home or on the go, using devices such as computers, smartphones, and tablets. This accessibility has contributed to the rapid growth of their user base.
Variety: Online slot libraries feature an extensive assortment of themes, graphics, and gameplay styles. This variety ensures that there is something for everyone, from those who enjoy traditional fruit-themed slots to fans of adventure or fantasy narratives. 
Entertainment Value: The engaging graphics, animations, and sound effects of online slots create an immersive experience that keeps players entertained, even when luck is not on their side.
Potential Rewards: While online slots are primarily a form of entertainment, the potential for substantial monetary rewards adds an extra layer of excitement. Progressive jackpot slots, in particular, can offer life-changing sums to lucky winners.
Accessibility and Convenience
One of the defining characteristics of online slots is their accessibility. Unlike their land-based counterparts, which might require a trip to a casino, online slots are a few clicks away. Players can enjoy their favorite games on desktop computers, laptops, tablets, and smartphones, giving them the freedom to play whenever and wherever they desire.
Additionally, online casinos often provide players with the option to play for real money or in demo mode. This allows newcomers to familiarize themselves with the gameplay and mechanics before wagering real funds, contributing to a more inclusive and beginner-friendly environment.
The Rise of Progressive Jackpots
Progressive jackpots are a remarkable innovation within the realm of online slots. These jackpots accumulate over time, as a small portion of every wager is added to the prize pool. As a result, these jackpots can grow to astronomical sums, creating life-changing opportunities for lucky players. The allure of potentially winning millions with a single spin has contributed significantly to the popularity of online slots.
Ensuring a Secure and Fair Experience
Critics of online gambling often express concerns about security and fairness. However, reputable online casinos employ state-of-the-art encryption technology to safeguard players' personal and financial information. Additionally, many regulatory bodies and independent auditors oversee online casinos to ensure that the games are fair and random, providing players with a level playing field.
Mechanics of Online Slots: From Random Numbers to Engaging Gameplay
At the heart of every online slot game is a random number generator (RNG), a complex algorithm that ensures fair and unbiased outcomes. This system guarantees that each spin of the virtual reels is independent of previous spins, eliminating any possibility of predicting or manipulating results. This randomness not only upholds the integrity of the game but also adds an element of suspense and excitement.
Online slots come in various formats, including 7รับ100 ทํา 300 ถอนได้100, classic three-reel games and more elaborate five-reel or even six-reel options. Paylines, the lines that determine winning combinations, can range from just a few to hundreds, contributing to the diverse range of gameplay experiences. Bonus rounds, free spins, wild symbols, and scatter symbols further enhance the gameplay, offering players a chance to maximize their winnings and prolong their engagement.
Conclusion
Online slots have transcended their mechanical origins to become a cornerstone of digital entertainment, offering engaging gameplay, visual splendor, and the allure of potential rewards. The journey from the clinking coins of traditional slot machines to the virtual reels of online slots showcases not only technological progress but also the adaptability of the gambling industry to meet the needs of a changing world. As this digital frontier continues to evolve, the thrill and excitement of online slots remain as irresistible as ever.