Is there any scope for event management in Canada?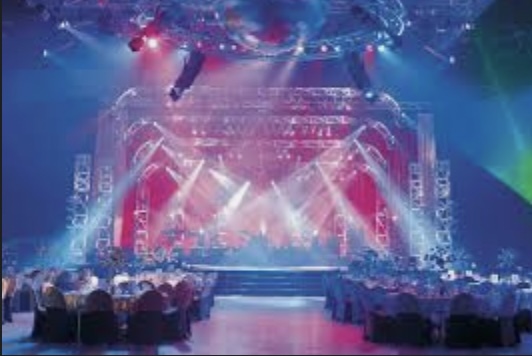 Absolutely! Canada is a multicultural country with more than 36 million people of different cultures, ethnic, and linguistic mixes. Canadians are full of life, energy, and enthusiasm. People residing in Canada actively participate in various festivals of colors, light, music, and culture. Therefore, cultural celebrations are always happening in Canada. In fact, the nation is home to numerous big carnivals that celebrate traditions and life. So, studying event and venue management in Canada can be a gateway to success for students with a creative bent of mind.
Event and venue management: Market size 2022
According to The Insight Partners, the market size of the event management platform was valued at USD 31.23 billion in 2022 and will climb to USD 60.01 billion by 2028. Growing inclination towards virtual events, increasing sponsorships, and growth in disposable income and consumer spending are contributing significantly to the development of the event industry, presenting considerable potential for the future growth of the market players.
Career opportunities in event and venue management in Canada
Event and venue management courses are among Canada's most sought-after degree programs. At the same time, the employment of event planners will grow by 18 percent by 2031, reveals the U.S. Bureau of Labor Statistics (BLS). The BLS report further suggests that about 16,600 jobs are expected yearly over the decade. With an event and venue management degree, students can pursue the following roles within the area:
Event Manager
Corporate Events Planner
Business Analyst
Conference Organizer
Wedding Planner
Project Coordinator
Trade Show Organizer
Meeting Planner
Human Resource Advisor
Festival Organizer
Hospitality Manager
Venue Manager
Social Media Manager
Marketing Manager
To kickstart a career in the event and venue management industry, you can pursue an event management course to gain relevant skills and competencies. The 12-month event and venue management course offers all the tools students need to embark on a rewarding career in event management. It also prepares them for various roles within the industry. Studying event management provides in-depth knowledge of event planning, marketing, budgeting, networking, contract negotiations, and advertising. In addition, gaining some experience related to event planning can add value to your journey to becoming a successful event manager.
Entry requirements for an event management course in Canada
Students who want to apply for the event and venue management course in Canada will have to fulfill the following criteria:
A high school certificate from a recognized board.
Proficiency in the English language. Students can take IELTS or TOEFL to showcase their English knowledge.
Over to you
With numerous big and famous carnivals, such as Canada Day, The Calgary Stampede, Just for Laughs, K-Day, Montreal Jazz festival, and Folklorama, Canada offers unique experiences and exposure to students studying event and venue management in the nation. Students can also find jobs and work opportunities in the country after completing the course. Furthermore, Canada boasts world-class education and hands-on experience for event and venue management students. So, apply for the course now!
5 Strategies for Selling Loungewear Essentials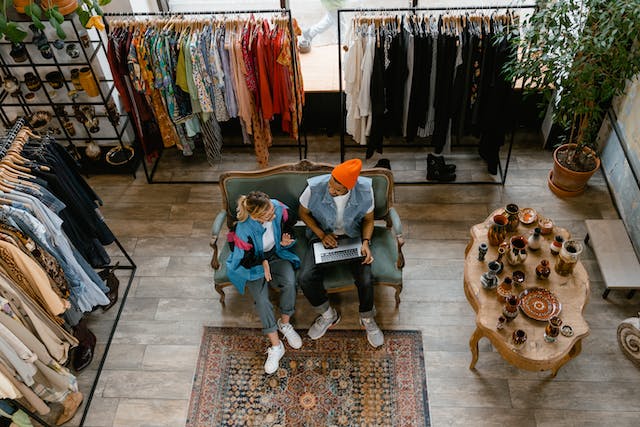 Fashion has been one of the focuses of society for hundreds of years, and people have used expensive clothes made out of rare materials for that time to show their class and wealth. However, slowly, society has been adapting to make fashion more accessible and more comfortable, which means anyone can look good by emphasizing their style while keeping costs low and feeling comfortable. The best example of this is loungewear. The market for this style of clothing is exploding, and if you're in the business of selling it, you're in luck. Keep reading to find out how you can access your customer base and sell loungewear clothing.
1. Focus on Comfort
If you're selling essentials in the loungewear market, you'll need to understand what your customers are looking for. While loungewear can be worn anywhere, customers are usually equally concerned with the comfort level of the clothes as they are with how good they look. If you want your items to sell, make sure that they're comfortable. This usually depends on the type of fabric you're using, how it's treated, and how soft it is. Though it can be more expensive to order and stock clothes made from better materials, customers often pay the extra price for more comfort.
2. Buy From Wholesale Suppliers
Staying up to date with fashion trends can be exhausting, but it can also be a massive drain on finances. Customers prefer buying clothes that are competitively priced, which can eat into your profit margins if there's a lot of competition. However, if you buy clothes from wholesale loungewear retailers, you'll be able to save hundreds of dollars when it comes time to restock and sell more clothes. Since you're spending less on restocking, you'll be able to lower your prices while maintaining quality, which will attract more customers to your store.
3. Offer Versatile Sizes and Types
The fashion-conscious public comes in all shapes and sizes, and they have their sense of style. If you're hoping for success, you'll have to cater to all of these people while ensuring your store has broad appeal. Instead of having a few clothing items with a small range of colors, you should focus on having all kinds of hoodies, shirts, pants, shorts, etc., along with multiple fits, including oversized and slim fit. If you're able to have XXL and XXXL sizes, you'll be able to attract a customer base that has trouble finding clothing in their size, which could further increase your store's popularity.
4. Connect with Your Customers Online
In this era, most people use the internet to get whatever they need and find out about the relevant stores and outlets. If you're planning on branching out and reaching as many customers as possible to sell your stock, you'll need to use the internet and social media effectively. A great way of going about this is to make accounts on sites like Instagram, allowing the public to view your stock and people who are wearing it through your posts or through ads if you buy them. It may also be essential to make a website with an online retailing option since a lot of people purchase clothes from home now.
5. Have Good Customer Service
If you want to make a dent in the clothing industry, it'll take time and positive word of mouth. The best way to get people talking about your store is by providing them with great experiences, and customer service is a cornerstone of any good experience. If any customer is not happy with the quality of your product, good customer service in the form of a fast refund or replacement of the item will serve as damage control, leaving an even better impression on the customer. If you keep this up, more and more people will begin to hear about your business practices.
Conclusion
While fashion has, in the past, been mainly about looking good using rare materials, or even exclusive designer brands, the fashion of today is more inclusive, and recent trends incorporate clothing that looks good while being comfortable, especially loungewear. These trends mean that there's a bigger demand for loungewear than ever, and if you're a loungewear seller, you could be faced with massive success soon. Using the information in this article, you'll be able to turn over and sell thousands of items in your stock in no time.
Customization in Grief: How Personalized Urns Help Preserve Memories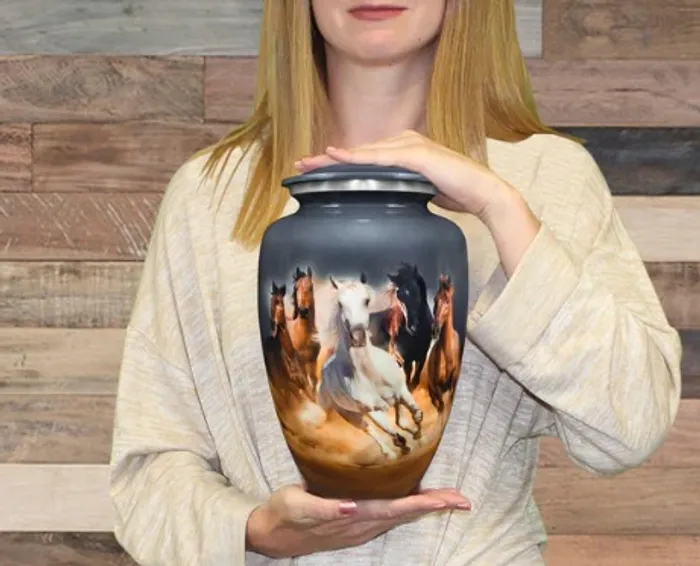 Grief is a complex and deeply personal experience. When we lose someone dear to us, the process of mourning takes on many forms, and one common way we seek to remember and honor our loved ones is through the use of cremation urns. In recent years, there has been a significant shift in how we approach these urns. Rather than being simple vessels for ashes, urns have evolved into a means of preserving memories and celebrating the unique lives of those we've lost. This transformation is made possible through the power of customization. In this article, we explore how personalized urns are helping people navigate the grieving process and why they have become such a meaningful aspect of memorialization.
The Power of Personalization
Personalization is at the heart of what makes a cremation urn more than just a container. It is a way to imbue the urn with the essence of the departed, their personality, interests, and the love they shared with those around them. The custom urn trend is driven by the understanding that each life is distinctive and should be commemorated as such. Here are some key aspects of how personalized urns contribute to the grieving process:
Honoring Individuality:
Every person is unique, and their final resting place should reflect that individuality. Personalized urns allow families to choose designs, colors, and materials that capture the essence of their loved one. Whether it's a vibrant, hand-painted design to represent a vibrant personality or a sleek, minimalist urn for someone with a more understated nature, customization ensures that the urn tells a personalized story.
Celebrating Passions and Hobbies:
For many, their hobbies and passions are an integral part of who they are. Customized urns often feature engravings or designs that pay homage to these interests. Whether it's a musician's urn adorned with musical notes or a nature lover's urn with intricate depictions of the great outdoors, these custom details celebrate what made the deceased's life meaningful.
Religious and Spiritual Significance:
Many people have deeply held spiritual or religious beliefs that guide their lives. Personalized urns often incorporate symbols, verses, or designs that align with these beliefs. This can be profoundly comforting to both the deceased and their loved ones, knowing that their faith is preserved in the urn.
Photos and Personal Messages:
Some customized urns allow for the inclusion of photographs and personal messages. This can be an especially poignant way to remember the person who has passed, as it adds a more personal touch and a tangible connection to the urn.
Handcrafted Artistry:
Artisans often craft personalized urns, ensuring that they are not just functional but also works of art. The craftsmanship and attention to detail that goes into creating these urns elevates them from mere containers to expressions of love and remembrance.
How Personalized Urns Facilitate the Grieving Process
Grief is a unique and deeply emotional journey. Personalized urns play a significant role in this process by offering a tangible connection to the deceased and a way to express one's emotions. Here's how:
A Tangible Connection:
The physical presence of a personalized urn can be profoundly comforting. It allows for a connection to the deceased that transcends the abstract concept of memory. Families can touch, hold, and care for the urn, which can provide a sense of closeness to the departed loved one.
A Means of Expression:
Grief often defies words. Personalized urns provide a way to express one's feelings through art, design, and symbolism. The act of selecting or creating an urn can be a therapeutic process, allowing the grieving individual to convey their emotions and preserve their loved one's memory in a tangible way.
Encouraging Conversations:
Customized urns often become conversation starters, enabling families and friends to share stories and memories of the deceased. This can help loved ones process their grief and keep the person's memory alive in a meaningful way.
Promoting Acceptance:
Grieving is a journey towards acceptance and healing. The personalization of an urn can help in the process of acknowledging the loss and coming to terms with it. The act of customizing an urn may be seen as a tribute and a farewell, providing a sense of closure.
Examples of Personalized Urns
Personalized urns come in a variety of forms, reflecting the diversity of individual lives and the preferences of those left behind. Here are a few examples:
Engraved Urns: These urns feature intricate engravings, including names, dates, and meaningful symbols or designs.
Custom Artwork Urns: Artisans create unique and hand-painted urns that often depict scenes from the deceased's life or their favorite places.
Photo Urns: Some urns have frames for photographs, allowing for a visual connection to the person who has passed.
Religious Urns: These urns are often adorned with religious symbols, verses, or imagery to reflect the deceased's spiritual beliefs.
Biodegradable Urns: Even eco-conscious individuals can personalize urns with plantable seeds or eco-friendly materials that return to the earth.
In Conclusion
Personalized urns have transformed the way we remember and honor our loved ones in death. They provide a canvas for expression, a tangible connection to the departed, and a means of celebrating the unique lives of those we've lost. As the trend of personalization continues to grow, it reminds us that our loved ones deserve more than just a resting place; they deserve a beautifully customized tribute that reflects the love and memories they leave behind. These personalized urns are a testament to the enduring bonds of love and the role of creativity in healing the human heart.
9 Steps to Prepare for the Perfect Vacation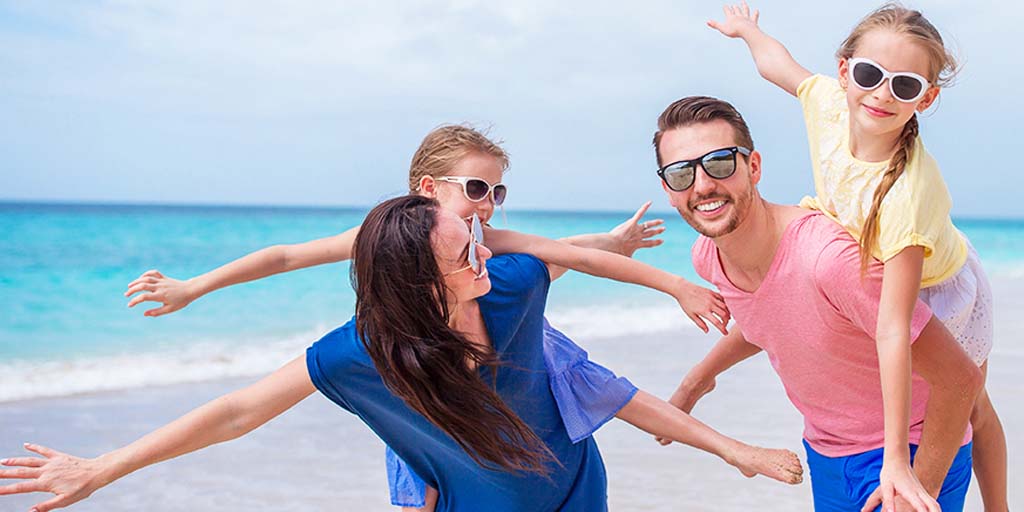 Everyone dreams of going on vacation, yet only about 57% of Americans claim to take a trip annually, and only a fraction travel for leisure. People who don't travel often say they can't because of budgeting or work commitments. Some of these reasons are valid, but people often don't travel because they don't take time to prepare and plan a trip.
Taking vacation is important. Multiple studies have shown that vacationers are more likely to be happy at work, at home, and in social settings.
This article will explore different ways to help you prepare for your next trip. 
Make Essential Changes
One of the biggest reasons people don't travel is "they can't leave work for a week." For example, a landlord over different properties may feel they can't leave for an extended time because emergencies may arise.
In this situation and other similar scenarios, finding professionals to handle this kind of work for you is good, not just while on vacation, but in general. Companies like Green Residential, a Houston property management company,  are able to take care of all the work while still providing you with income.
Other changes you may need to make include taking care of medical visits, getting a passport/visa, and checking work to ensure that the time you want is available from your employer. Once you've got everything in order, you're ready to take the first step.
Choose the Perfect Destination
The first step in preparing for your vacation is selecting the perfect destination. Consider your interests, budget, and the type of experience you want. Do you crave a tropical beach getaway, a cultural exploration, or an adventure-filled trip? Are you looking for something to get your heart rate going, or do you want to relax and read a book? Knowing what trip you want, you can focus on other important factors.
Set a Budget
Once you've chosen your destination, it's crucial to establish a budget for your trip. Consider all expenses, including transportation, accommodation, meals, activities, and souvenirs. Creating a budget will help you plan your spending and ensure you have the financial means to fully enjoy your vacation without any unexpected financial stress.
Having a budget will let you know whether or not your destination is realistic or if you need to look at other options. For example, you may be interested in traveling to Hawaii but realize you need more money to have the Hawaiian dream vacation you desire. Instead, a trip to the Caribbean or Florida may be more in your budget and allow you to do more activities.
Plan Your Itinerary
Planning your itinerary is essential to make the most of your vacation. Research and list the attractions, landmarks, and activities you want to experience at your destination. Create a daily schedule, but also leave room for spontaneity and relaxation.
Realize that there needs to be flexibility with everything. Whether it be a delayed flight, an attraction being closed, or simply waking up and not feeling like going out, having the flexibility and willingness to adapt is essential.
Ensure Necessary Documentation
Not having the right kind of documentation can turn a dream vacation into a literal nightmare. Before you travel:
Make sure you've got your license, passport, travel insurance, and any other document that may be essential while you are traveling.
Check the expiration dates to ensure they are valid throughout your trip.
Make copies of essential documents and store them separately in case of loss or theft.
Notify Your Bank
One of the safeguards banks have to protect your account is to reject transactions that don't seem normal. If you live in California and a transaction comes in from Spain, the credit card company will reject the transaction.
By calling the bank before your trip, you can let them know where you are planning on going. Doing this will allow you to continue to use a card while traveling.
Secure Your Home
The security of your home while you're away is paramount. Lock all doors and windows, set your alarm system (if you have one), and consider asking a trusted neighbor or friend to keep an eye on your property. You can also set lights on timers to create the illusion of an occupied home.
It may also be a good idea not to post on social media while you are gone. All it takes is one person with bad intentions finding out that you aren't home to cause damage to your property.
Pack Essentials in Your Carry-On
When packing, make sure to include essential items in your carry-on bag. These should include your passport, travel insurance documents, medication, a change of clothes, and any valuable items like electronics or jewelry. This way, you'll have these items if your checked luggage is delayed or lost. 
Arrange Transportation to the Airport
Don't leave transportation to the airport to chance. Arrange a ride with a trusted friend or family member, book a taxi or rideshare service, or utilize airport shuttles or public transportation. Make sure you account for traffic and arrive at the airport with plenty of time before your flight.
Far too often, travelers assume there will be options once they arrive at their destination, only to find that no rentals are available or taxis are in such high demand that their rates are incredibly high.