Is Polarised Sunglasses Better than Regular Sunglasses?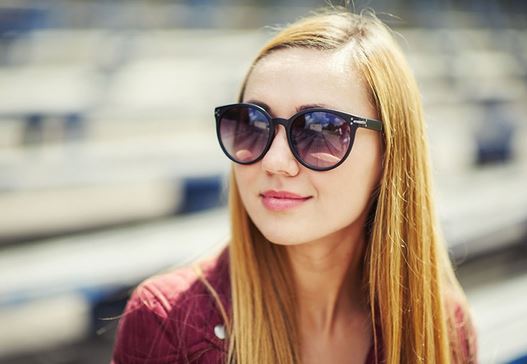 The first interpretation of modern sunglasses belongs to the Chinese, who smoked quartz for the lenses as early as the 12th century. Today, the global eyewear industry has been valued at 194 billion in Australian dollars, and the market has evolved into many different models of sunshades and other kinds of optical eyewear.
Today's sunglasses have become more than mere fashion accessories. One of the main functions is to block out invisible UVA and UVB sun rays, which can cause eye damage. Cheaply produced shades might even prove to be more harmful than staying bare — they can allow UV rays to get trapped between the wearer's eyes and lenses, causing further damage.
What are polarised glasses?
Polarised sunglasses offer a few benefits over regular tinted lenses, like glare reduction and ultraviolet (UV) protection. This can benefit wearers from sunlight that reflects off snow, water, pavement, and other reflective surfaces. Reducing glare can make objects easier to perceive and significantly reduce eye strain.
How do polarised glasses work?
Polarised lenses have special filters that filter out side-to-side light waves that can't get through the "chemical laminate" pattern. The lenses reorganise light, blocking horizontal light from glare more effectively than standard sunglasses.
What are the benefits of polarised glasses?
Here are some of the main benefits you can get from polarised eyewear:
Clearer vision (mainly in bright light)
Less glare and reflection
Less eye strain
Better contrast and clearer colours
These sunglasses are ideal for people who spend a lot of time doing outdoor activities. In certain situations, this eyewear can also help to prevent injuries. For example, driving in bright sunshine can yield ultra-bright glare, either from the street or your own car's hood. Even in winter, polarised lenses can help you better spot dangerous ice patches on the road or on a trail, which is critical for when you're behind the wheel or hiking.  One issue to keep in mind is that polarised glasses do not make ideal reading glasses due to their dark tint.
What are the key features of polarised glasses?
Tint: Polarised glasses are darker in tint. They are also anti-glare, so this option offers more value than other kinds of tinted glasses. You should also consider the type of tint for different applications. For example, if you mean to use them for fishing, it's best to have a rose or copper tint to better track fish. Green tints are better for sports.
Lens Thickness: Thicker lenses mean more scratch and impact resistance. They might look less sporty, but thicker lenses are certainly better in terms of overall durability.
Transition Lenses: These lenses become darker or lighter based on your environment. They provide better protection on bright days but normally do not block glare. However, some polarised glasses can be made with this feature.
Are polarised glasses expensive?
The prices can vary greatly depending on the features that are offered. However, several quality models come in under 100 Australian dollars. When choosing between polarised glasses, it's important to consider different factors, including:
UV protection
Frame material
Hinge materials
Such features can increase the cost of your eyewear.
If you're investing in eyewear, you might as well splurge on polarised glasses. Not only will they help you see on sunny days — the right equipment can make sure to keep you away from damaging your vision and straining your eyes. These glasses can make it more fun and much safer to enjoy the great outdoors through clear, comfortable, and safer vision. Visit US Imprints, for more custom sunglasses.
How Can a Numerology Reading Optimize Your Life Path?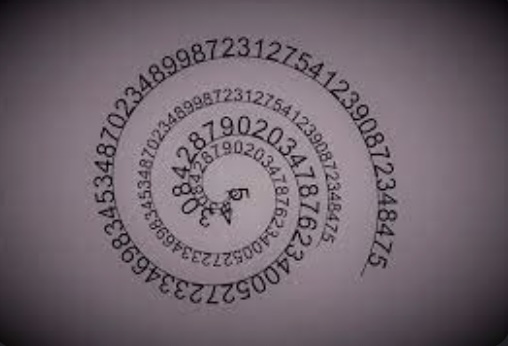 Have you started seeing double digits everywhere, especially 11:11 when checking the time randomly? That's because nothing is a coincidence in this universe. Everything has a purpose and meaning to it.
And that includes numbers, which is the basis of numerology (a branch of astrology). Whether you believe it or not, numbers are always affecting your life in one way or another. And a numerology reading can help you figure out how.
Keep reading to find out more about numerology readings.
Your Life Path Number
Many numbers are going to be important to you on this journey of life. And these numbers differ from person to person. The most important one to keep in mind is the Life Path Number.
When you do a numerology reading for free, this is one of the primary numbers they will calculate for you. This number can give you a clearer idea of your identity.
It's similar to your sun sign in astrology and tells you about your strengths, weaknesses, talents, and ambitions. This is extremely useful if you are feeling lost in life or need extra guidance on what path to take in the future.
How to Calculate Your Life Path Number
Don't worry about calculating your life path number if you hate math. It's quite easy to do.
If your birthday falls on August 8th, 1983, then this is what you would do.
Leave the month number as it is – 8.
The date – you would leave as is as well – 8.
And then the year 1983 – you would calculate it by adding up the numbers. 1+9+8+3 = 21. Then add it again – 2+1=3
Now you add all three numbers, which gives us this – 8+8+3 = 19. Once more adding it up – 1+9 = 10. And finally, 1+0 = 1.
The life path number is 1.
A Free Numerology Reading Will Give You More Clarity
Once you know your life path number, your work isn't finished. There is a lot of information you can find out about yourself once you have this number.
Just like you would try to find out what is the Aquarius birthstone, once you find out you are an Aquarian, the same thing applies to the life path number.
You would want to do more research, read books or blog posts, or get numerology readings to learn more about yourself. This could give you a clearer idea of what career to choose to be more successful or what kind of life partner to choose so you have a happy long-term relationship.
Self-Knowlege Is Power
Remember that self-knowledge is power and the more you can learn about yourself, the more power you gather in yourself. Get a free numerology reading from a friend or an expert numerologist online and learn more about the mystical influence of numbers on your life.
Keep reading through related articles on our website to gather more information on related topics. We are always updating our website, so bookmark us to stay up to date.
Top 5 American Museums That Are Totally Worth the Entrance Fee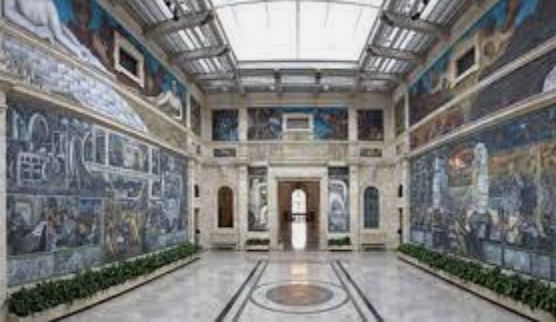 Do you know where to go if you want to spend your money wisely? The answer is to head to the museums if you can find the right one.
The American museums with entrance fees in the highest price range offer something that many in the lower price range cannot: complete privacy, incredible artwork, and more.
Want to know where to spend your hard-earned money? Keep reading to learn all about the five most visited American museums.
The Metropolitan Museum of Art, New York City
The Metropolitan Museum of Art in New York City is one of the world's largest and most important museums. It has a vast collection of art from around the world and from all periods of history. The museum is located on Fifth Avenue in Manhattan, and it is a must-see for anyone who is interested in art and history.
The Metropolitan Museum of Art is one of the best American museums and tourist destinations in New York City, and it is definitely worth a visit. If you're looking for an enlightening and enriching experience, watch John Wayne American experience.
The Getty Center, Los Angeles
Situated on a hilltop in the Brentwood neighborhood of Los Angeles, the Getty Center is surrounded by sweeping views of the city and the Pacific Ocean. The Center's six buildings house a remarkable collection of art from the Middle Ages to the present, as well as extensive gardens, fountains, and sculptures.
The Getty Center also offers a variety of educational programs, concerts, and public events that are open to the public.
The Art Institute of Chicago
The collection is vast and varied, with something to appeal to everyone.
The paintings, sculptures, and other artworks are all top-notch, and the museum provides a great opportunity to see some of the world's finest art in one place.
The Museum of Fine Arts, Houston
With world-renowned collections of European, American, Asian, and African art, there is something for everyone to enjoy. From ancient Egyptian artifacts to modern masterpieces, the Museum of Fine Arts Houston has it all.
And with a host of special exhibitions and events throughout the year, there is always something new to see. The museum is also located in a beautiful building, and the grounds are lovely to stroll around.
The Nelson-Atkins Museum of Art, Kansas City
Nelson-Atkins Museum of Art is totally worth the entrance fee if you are looking for an art museum that is sure to impress. This museum is home to more than 42,000 works of art, making it one of the largest art museums in the United States.
Some of the highlights of the collection include paintings by Vincent van Gogh, Rembrandt, and Andy Warhol, as well as a comprehensive collection of Asian art.
Visit The Most Worthwhile American Museums
If you're looking for a fun and educational way to spend a day, then visiting one of these top 5 American museums is a great option! Each of these museums has something unique to offer, and they're all totally worth the entrance fee.
So whether you're interested in art, history, or science, there's sure to be a museum on this list that's perfect for you. So what are you waiting for? Go out and explore one of these incredible museums today!
Ready to take on the world in travel and beyond? Check out more of our latest posts and more great travel ideas on our blog!
5 Reasons to Do a Mermaid Photoshoot on Your Next Vacation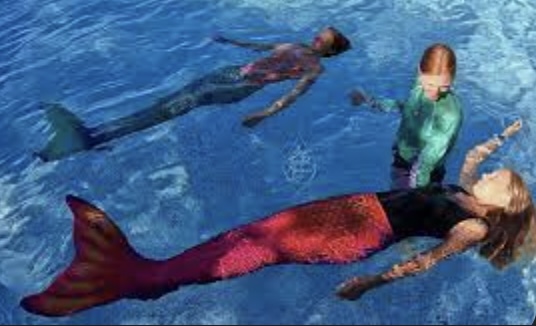 Planning a tropical vacation for your next trip?
If so, what better way to show off your adventure on Instagram than with a mermaid photoshoot?
Whether you're a mermaid enthusiast or looking for a fun activity for you and your friends, look no further than a professional shoot. You can even take them home with you as a memento of your experience.
See below for a list of reasons why having a professional mermaid photoshoot. Let's begin!
Embrace the Magic of a Mermaid Makeover
Embrace the magic of a mermaid makeover and experience your own transformation from ordinary to majestic. Get your hair and makeup professionally done, and slip into a beautiful mermaid tail to show off your new underwater look.
Strike a magical pose in the shallow waters and let your unique mermaid persona come out for some stunning shots. Be sure to capture the special moment with lots of photos that you can look back on with fondness.
Highlight Your Self-Confidence
Show the world your self-confidence in a mermaid photoshoot. Pose with confidence, show your full self-love in each picture, and let the world see your true inner beauty. Be the mermaid you are meant to be, and don't be afraid to show your true nature.
A mermaid photoshoot is a great way to express yourself and show your wild imagination. Enjoy the waves and sun and embrace the beauty of being a mermaid.
Unleash Your Creativity
Creative expression is essential for self-care and enjoyment. Unleashing your creativity is a satisfying experience, no matter the age or experience level of the photographer. With the right materials and appetite for adventure, anyone can host a unique, unforgettable mermaid photoshoot.
You can find mermaid photoshoots here that can be used to bring fantasy to life. A simple beach setting with rough waves and a few fish-inspired accessories is great for a more natural look. Give yourself an opportunity to express your creativity and live out a dream in an unforgettable setting.
Conquer Your Fears and Create Lasting Memories
Mermaids symbolize strength, beauty, and independence. Taking a mermaid photoshoot while you're on vacation allows you to be brave and move outside of your comfort zone while getting a truly unique set of images to enjoy for years to come.
You can share your mermaid photoshoot with family and friends to showcase your courage and strength. It will make your vacation activities a unique and special experience that you will never forget.
Embrace Your Inner Aquatic Princess
There is something special about feeling the swish of a tail against the water and allowing yourself to become lost in the fantasy of becoming a mermaid for a day. The perfect mermaid setting could be found on a tropical beach where you can take beautiful and memorable pictures.
Pose in the shallow waters, swim around the coral reefs, or explore a nearby cave. A mermaid photoshoot will be the perfect addition to a sun-filled vacation, and it's the perfect excuse to be silly and have fun.
The Magical Underwater Adventure Mermaid Photoshoot
Mermaid photoshoots are unique experiences that make for one-of-a-kind memories. They provide a special opportunity to explore fashion, art, and nature in a beautiful setting and capture special moments for a lifetime.
Make sure to put a mermaid photoshoot on your list for your next vacation plans! Don't wait, and book your photoshoot now!
If you found this article helpful, check out more great travel content on our blog.