Is L1 Visa the Easiest Path to a Green Card?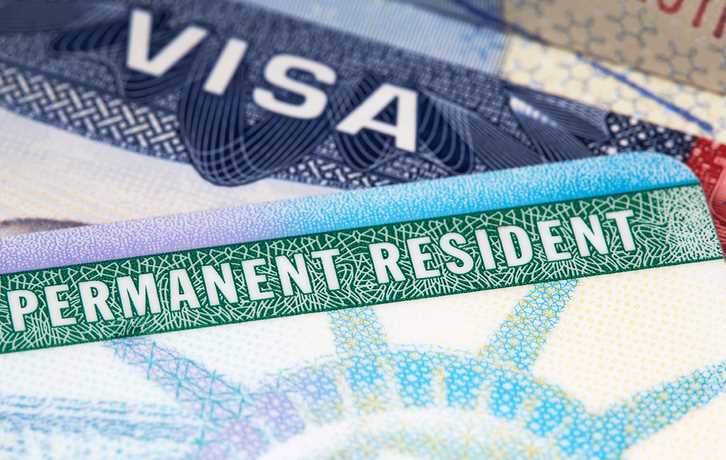 Working and living in the United States is what almost every person that lives overseas dreams of. And now that you have your L1 Visa on hand and working for a company in the United States, you probably thought of living there permanently. Otherwise, you are just planning to apply for an L1 Visa and to live there.
According to Ashoori Law, L1 Visas are nonimmigrant ones that allow foreigners (company, enterprise, or organization) to transfer one of their managers, executives, or a person that has a specialized knowledge position to one of their branches in the United States.Therefore, even if you have an L1 Visa Card, you cannot live in the United States permanently.
In this article, we will tackle the process of applying for a Green Card with your L1 Visa and identify whether L1 Visa is the easiest type of visa to have permanent residency in the United States.
What is the process of L1 Visa to Green Card?
There are two paths for you to transfer from L1 Visa Holder to a Green Card Holder. It is either you apply for an adjustment of status or apply for an immigrant visa abroad.
When you apply for Adjustment of Status, you will have to fill up Form I-485 and wait for it to be processed. Then the United States Citizenship and Immigration Services (USCIS) will send a confirmation receipt known as I-797C. Afterwards, you will be notified about the schedule of your biometrics, following the appointment of the actual biometrics.
If you filed Form I-131 (Employment Authorization) and Form I-756 (Application for Travel Document), you will receive your EAD or Employment Authorization Document (Work Permit). Proceeding with the application, you will receive notifications about two interviews. They might be optional in some cases, but if you are required to, your employer will receive Form I-797 (Notice of Action). To be followed by the primary interview that will take place in the nearest USCIS office.
After these steps, you will receive your permanent residence. It usually took within 8 – 14 months. However, in rare scenarios, you will receive it right after the primary interview of the Change of Status.
Another one is to apply for an immigrant visa abroad. In this part, you need to choose an immigrant classification. It can either be EB1C, Work Sponsorship, EB5, and Marriage. It is to be noted that whatever path you have chosen, either applying for change of status or immigrant visa abroad, you still have to select a classification.
Is it the Easiest Way to Have Permanent Residency?
Now going back to our main question, L1 Visa is considered to be one of the best and easiest paths to gain a Green Card in the United States. Even though it is considered to be an easy way to receive official and legal residence in the United States, it would still take time to process. Some may even experience complications when applying for.
In comparison with the other types of visa in transferring to a green card, they are far more hard and slower to process. Given the process of converting L1 to Permanent Residence, you will already notice that it is lesser. The only thing that makes it long is the processing time. However, once you have received it already, it is worth it as you will have new benefits that you can enjoy in the United States.
Furthermore, it is especially painless when you are a holder of this visa. It will lessen your time consumption of turning it into a green card.
Conclusion
To travel, may it be leisure or for job, it is hard when it comes to processing your papers. With many visas to apply for, surely you are confused about the basics of it and if it is eligible to be converted into permanent residence. But L1 Visas are a straight and easy path for you to receive a Green Card from the USCIS.
Even though it takes a lot of steps for it to be processed, it does not consume too much money, time and effort of an individual just to be approved. Nevertheless, if you are planning to get a Visa, you should consider applying for an L1 Visa. Likewise if you are thinking of applying for permanent residence in the United States in the future.
Common Questions for a Personal Injury Attorney Answered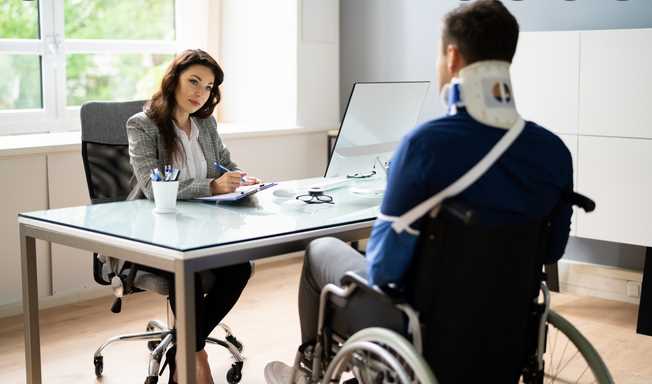 If you have recently been in an RTA or have suffered at the hands of medical malpractice, you likely have a lot of questions about what is going to happen and what the next step should be.
In most cases, insurance companies or even hospitals will try to talk you out of seeking legal representation from a personal injury attorney. The reality is that, if you have been injured as a result of medical malpractice, a road traffic accident, or even negligence from your city, then you are entitled to financial compensation.
However, the idea of hiring a personal injury attorney can be a daunting one and a lot of people have questions about the process before undertaking it. So, in this article, 5 common queries that are asked of personal injury lawyers are answered.
Do I Need an Attorney?
The short answer is yes. If you have been injured and somebody else is responsible or liable, you do need an attorney.
The reality of the situation is this: if you've been injured and somebody else is responsible, that person's insurance (if they have any) is likely going to try to pay you the minimal amount possible. The other reality is that they will have adjusters, investigators, and their own set of legal defense working to minimize your injuries. So, you will need to find a personal injury attorney, like Horst Shewmaker Attorneys, to help you fight your corner.
What Will I Get?
There are a few different types of damages that you may be entitled to, depending on the severity of the injury and the level of negligence involved. These include, but are not limited to, the reimbursement of your medical expenses and potential future medical expenses, any lost wages that you have from recovering from the injury or illness, loss of future earning ability, and your physical and mental pain and suffering.
How Long Will It Take for My Case to Be Settled?
This is a complicated question to answer and depends fully on the number of people involved and how willing they are to accept their role in the events. In cases that involve multiple people, it can be harder and take longer to fight a case for personal injury, but some cases can be settled in a few months and others may drag on for years. Luckily, your injury attorney will be able to advise you on how long it will likely take for your case to be settled.
What Can I Expect from a Personal Injury Lawyer?
When it comes to hiring a personal injury attorney, you can expect them to be very thorough with the details of the accident or injury. In most cases, they will work on your behalf with insurance companies to ensure that you get the payment you deserve. In some cases, they can also fight your corner relating to medical malpractice, out of court and in court too.
How Do Fees Work?
Each personal injury attorney has their ruling relating to fees. In some cases, you will only be charged fees if they win your case. It is worth asking this question when conducting the initial interviews with them so that there are no surprises.
What jobs can I go for with a criminal justice degree?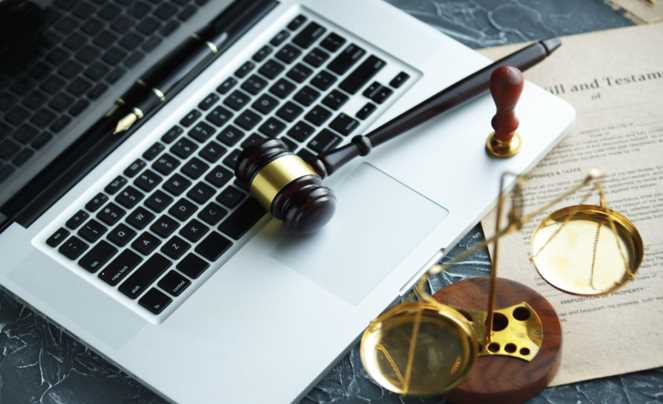 There is nothing more interesting than a mystery, and what makes a human being tick is one of the biggest ones. If you love anything and everything crime-related and helping people, a career in the criminal justice sector might be for you. An online Bachelor of Science degree in criminal science will open many doors where you can serve, help your community and keep people safe.
However, taking an online criminal justice degree does not limit you to a career in law enforcement. In fact, criminal justice applies to many jobs in various fields. For example, choosing an online college that offers this degree, such as the Central Christian College of Kansas, will kickstart your career in a new, exciting world of opportunities. The courses are designed by experienced experts and taught by instructors with a rich background in law and policing. Programs will cover a wide range of subjects related to protecting others, solving crimes, and dealing with offenders. In addition, the courses include criminal law, forensics, crisis management, and corrections.
To help you decide whether taking a criminal justice degree is the right step for you, let's consider what skills you need in this field. We'll also go through the career paths you can choose in criminal justice after taking the course.
Essential soft skills for the criminal justice field
Soft skills are just as necessary, if not more so than hard skills. These core skills take your work above and beyond the job description and elevate your role and the service you provide. People working in the field of criminal justice have multi-faceted functions. They must protect the community while making quick, critical decisions under pressure or in a crisis. Learning to rely on your gut but remaining vigilant and observant are crucial for a successful outcome of any situation. These skills come with experience and learning about them from professionals.
Leadership
Being a good leader isn't about you but your team. Strong and healthy leadership brings out the best abilities of all your squad and motivates them to work towards a common goal. A good leader understands that everyone's voice and opinion are essential. However, they can take a painful decision while bringing everyone on board. You can practice leadership skills at any level of an organization – you don't need a title to be a good leader. Giving a good example to those around you and teaching what you know will lift others. So does being organized and keeping everything on track.
A strong leader will shine in a career in criminal justice. Whether leading a team, working with colleagues, or helping the public, this skill will help you climb the career ladder while providing value to society.
Active listening and learning
Change is the only constant in life. Learning new information and life skills keeps our brains and bodies thriving instead of surviving. One of the best ways to achieve this is to listen actively. Law enforcement and criminal justice people need to learn how to listen. Actively listening to what people have to say with an open mind allows you to gather information, give grounded advice and understand different points of view. Through active listening, criminal justice professionals can take in what is being said verbally and non-verbally, analyze it and provide helpful feedback. The speaker also feels seen and heard without being judged.
Critical thinking
Individuals with criminal justice careers sometimes need to make split-second decisions. Working in a fast-paced environment means you need to be able to assess a situation and act quickly. Thinking on your feet requires a cool head and sharp observation skills. The thought process where you observe, analyze, interpret, and problem-solve often occur in minutes, if not seconds.
Observation
No detail is too small or insignificant, especially in criminal justice. Whether working in law enforcement, as a private investigator or learning about international fraud patterns, the skill of observation is essential. People on this career path are detail-oriented, meticulous, and observant as they know that everything can give them more information. Giving importance to details can make or break a case or solve or lose a crime. Learn how to sharpen your observation prowess with tried techniques by former law enforcement tutors.
Communication
This soft skill is at the top of the list to help you succeed in criminal justice. Effective communication goes beyond speaking or sending the correct email. This skill involves many factors, including body language, confidence, respect, listening, empathy, and emotional intelligence. It consists of knowing when and how to use the suitable medium. Communication helps create a connection between people, even with different points of view. Those working in law enforcement and related areas need to be effective communicators, whether speaking to victims, police officers, journalists, writing legal documents, or testifying in court.
Ethical decision making
Criminal justice professionals sometimes need to make a split-second decision when under pressure or pressed for time. However, these decisions must protect the community while preventing harmful actions. Learning to navigate any field with an ethical background in racial issues and socioeconomic challenges, for example, while protecting citizens' rights, allows any professional to uphold the law and their principles.
Integrity
The importance of maintaining high standards as a criminal justice worker today holds true more than ever. A high standard of personal and professional integrity means that the right decision will be taken whether or not someone else is watching. Listening to other people's viewpoints and giving them the space to be seen and heard will lead to trust and confidence in your work and the system. It will also help create a connection with the victim, person, and department, leading to understanding.
Important Technical Skills in Criminal Justice
Photography
Images are a vital tool for anyone working in criminal justice. They can provide the final evidence stamp to reports, discredit testimony or challenge a statement. Learning to take clear photos with the proper lighting and exposure can help win your case.
Report writing
Working in criminal justice means that you will need to write up official reports. These might even be presented in court as evidence. Good writing skills and a clean writing style with clear descriptions are essential for effective communication.
Computer literacy
Research is integral to any role in the criminal justice profession. Libraries and departments are now online. Computer literacy is essential with all the information available online, including official documents.
Interviewing
One of the main ways to get information is by speaking to people. With research and preparation, you will know the right questions to ask and how to listen for the answers.
Career paths in criminal justice
Jobs in criminal justice go far beyond working in law enforcement. You can choose to work in the private and public sectors through an in-depth course. We'll give you an idea of what you can choose, and the salary range you can expect.
US Marshal
The US Marshal Service was set up in 1789, making it the oldest federal law enforcement agency. Marshals have the broadest arrest authority in the country compared to other federal law enforcement agencies. They help local and state agencies find and catch the most violent fugitives. Recent data by the US Marshal department reveals that, on average, they arrest 337 offenders daily. They also ensure the health, security, and safety of government witnesses and their immediate family.
Such witnesses need protection to testify against criminals such as drug traffickers, organized crime members, and terrorists. Marshals are also responsible for transporting criminals across the country on the ground and in the air. They manage and dispose of seized and forfeited properties bought by criminals through criminal activities. The Marshals Service currently manages more than $3.1 billion worth of properties across the US. The starting salary for a Marshal ranges from $38,500 to $48,000 and rises to $128,690. The average salary is around $77,210.
Crime scene officer
This previously little-known law enforcement department has become a household name thanks to the hugely popular television series and its spinoffs. Crime scene investigators provide the police with the evidence they need to close a case. They also help state prosecutors make their cases in court.
Crime scene officers collect evidence from a crime scene and put it together to recreate the incident. However, their role goes beyond boiler suits and rubber gloves. They need to be able to present and explain their findings clearly in court as a state witness. This career requires observation, attention to detail, communication, and problem-solving skills. A Bachelor of Science degree in criminal justice is the first stepping stone to becoming a crime scene officer. The average wage is $48,401 and can go up to $79,000.
Private investigator
The role of a private investigator has evolved from the stereotypical search for the spouse's secret lover. Although that is still a popular service, modern private investigators can provide background checks, locate missing persons, asset investigations, surveillance, insurance and fraud investigations, and much more. Some even offer screenings of potential tenants or employees to provide extra peace of mind.
Gone are the days when a private investigator was the underdog trying to scrape by. A modern investigator needs a unique skill set to succeed. These include critical thinking, observation, responsiveness, and being quick to act. A legal background is crucial to know when to toe the line before taking action. A private investigator needs good communication skills to liaise with the client or give testimony in court.
Education and experience directly relate to a private investigator's salary like any other job. Private investigators are usually paid by the hour, and a recent study found that the highest earning private investigators receive up to $90,000 a year. An online course can give you the right skills you need to take the first steps on this career path.
Fish and game warden
Fish and game wardens work with federal or state agencies to protect and conserve wildlife and fish by enforcing laws. They are also responsible for preserving and managing wildlife and improving natural habitats. This job combines enforcement, education, and conservation with state agencies. Wardens can also issue hunting and fishing licenses, organize or participate in search and rescue operations and provide backup to law enforcement agencies in rural areas. They also focus on preventing illegal poaching and can appear as witnesses in court. Wardens have the power to impound vehicles or weapons used illegally or confiscate illegally caught fish or game. Aside from this, they carry out census counts of wildlife and monitor industrial polluters. They typically cover vast amounts of terrain. In fact, there are only 35 wardens for the state's 110,000 square miles in Nevada. This job is for those who love to be out in the wild, at one with nature. The average wage is around $60,730 and can go up to $79,330.
Immigration and customs enforcement agent
The US Immigration and Customs Enforcement Agency, also known as ICE, protects the country's borders from illegal immigrants, terrorists, drug traffickers, and cross-border crime. With thousands of officers across the US, ICE is the largest investigative agency in the Department of Homeland Security. Their duties range from border patrol, human trafficking, child exploitation, cyber-crime, deportation, and intelligence gathering. ICE agents also collaborate with other federal agencies such as the Federal Bureau of Investigation, Border Patrol, and others within the Department of Homeland Security. A bachelor's degree in criminal justice is a must to get started in ICE, which offers a variety of roles, including:
Deportation Officer (DO)
Detention and Deportation Officer (DDO)
HSI (Homeland Security Investigations) Special Agent
Immigration Enforcement Agent (IEA)
Intelligence Officer
Management and Program Analyst
Mission Support Specialist
Auditor
Criminal Research Specialist
Investigative Assistant
Technical Enforcement Officer
The starting salary for an ICE agent is $41,200 and goes up to $128,690, with an average salary of $80,000.
Police officer
Police officers are the first responders in the community, and are responsible for public safety and law enforcement. In addition, their role is educational and preventative. Officers investigate crimes and accidents, patrol areas to ensure that civilians obey the law, arrest suspects, and collect evidence. They can issue citations for minor offenses like traffic violations and testify in court. However, police officers also help build relationships with the community, especially the vulnerable. They are the first point of contact that many people have with criminal justice professionals, giving the role a huge responsibility. Police officers must continue to further their education to keep up with the latest research. A law enforcement officer's base salary is an estimated $55,500 year, while the most experienced can make up to $80,000.
FBI agent
There is no such thing as a typical day for an FBI agent. This criminal justice professional enforces many federal laws and performs various roles in the Bureau. More than 35,000 people work with the FBI, including special agents, intelligence analysts, language specialists, scientists, and information technology specialists. Agents in the field offices testify in federal court, execute search warrants and gather evidence. Some agents focus on specialized fields like training, fingerprinting, lab services, and public affairs, while others are supervisors or managers.
FBI agents must be ready to work long hours and relocate to different parts of the world at a moment's notice. The duties of a special agent include compiling information and developing a case, working with local law enforcement, gathering evidence, and carrying out surveillance. Agents also investigate foreign operatives, criminals, and terrorists, participate in raids and arrests and interview suspects.
Although the entry process to join the FBI is rigorous, a criminal justice degree will pave the way to becoming an agent. With so many people working at the FBI, it is hard to pinpoint an average salary. However, the starting salary is around $20,175 and can go up to $536,075, with a median range of about $96,709.
Why not study for a Bachelor of Science in criminal science degree with the Central Christian College of Kansas? The course works around your needs, whether these are financial or time-bound. It is offered several times during the year, allowing you to find a six-week gap that works in your schedule. You can even take it during the summer when the kids are on holiday and busy with their own activities. Because the modules are only six weeks long and online, the course is completely accessible. Aside from this, you won't be charged any application or transcript fees to sign up for the online criminal justice degree. There is no hassle with entry requirements either. All you need is your high school diploma, GED, or higher education transcript. You can also transfer previous college credits to speed up your degree.
Things to do if you are injured in an accident at work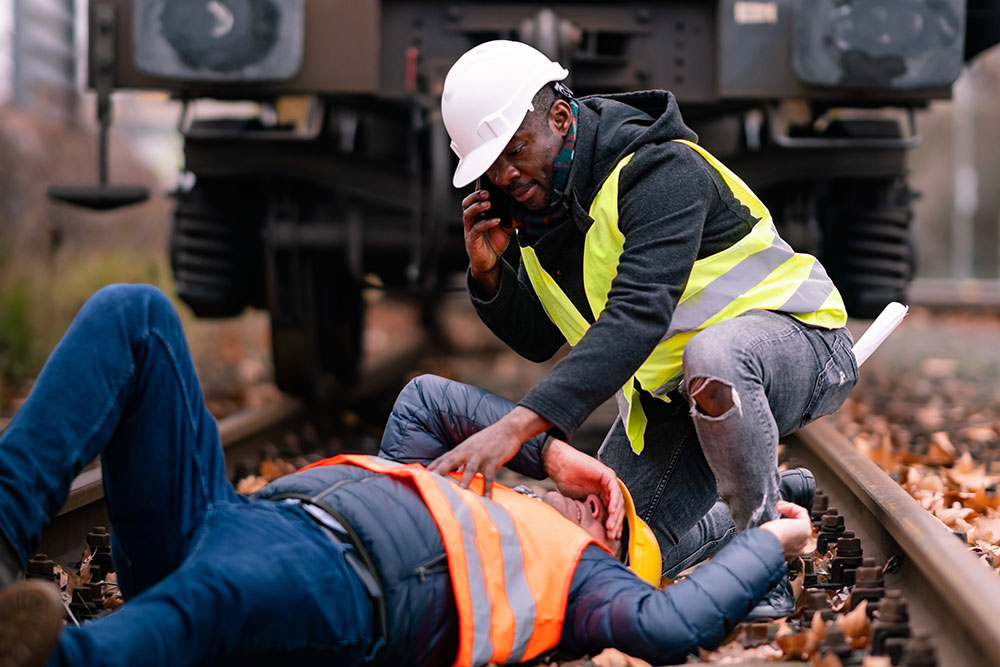 If you are injured on the job, there are things you can do to protect your legal rights to workers' compensation.
If you are injured in an accident at work, you may be eligible for workers' compensation. State law requires nearly all employers to provide indemnity insurance to their employees.
If you have been injured on the job, the following information will help you protect your legal rights. you can also hire personal injury attorney.
File an Accident Report
In many states, there is a very short deadline before you must report an injury covered by the Workers' Compensation Act. Therefore, all workplace accidents must be reported, whether injuries appear or not.
Even if you leave the accident intact, your report may encourage your employer to implement new safety measures to prevent future injuries to you or others. Also, reporting an accident provides immediate protection, even if you don't have symptoms for weeks or months after the accident.
Recording your accident in an accident book
If the company or organization reporting the injury has more than 10 employees, it must be recorded in the injury book. It's a good idea to make sure it's done you can ask your manager to check.
Even small organizations can have incident logs, so it's worth checking that incidents can be recorded.
If you don't have an incident log, write down the details of the incident and send it to your manager or referrer. Keep your own copy.
Consult a Doctor
Seek medical attention as soon as possible after an accident at work. If you are injured and in need, go to the emergency room. If you are not seriously injured, you should ask your employer if you want to see a specific doctor or if you can choose which doctor you want to see.
If your employer chose your doctor and you are unhappy with what happened during your visit, you may want to consider seeing another doctor of your choice. You may be eligible for a second opinion on the Workers' Compensation Act. Even if Workers' Compensation doesn't pay you to see another doctor, you may have to pay yourself. Depending on the severity of your injuries, you may miss out on more benefits than the costs evaluated by other doctors. If you have health insurance, your doctor's visit may be covered.
Injuries Not Covered if Drugs or Alcohol Involved
There are certain situations when an employee's injury is not covered by the Workers' Compensation Act. For example, if the employee was intoxicated or using illegal drugs at the time of the accident, the employee's injuries will not be compensated. As a result, some employers have policies that require employees injured on the job to take a drug test.
Injuries sustained while traveling, in a fight at work, or during an accident are generally not covered by compensation.
Making a personal injury claim
If the employer or client appears to be negligent, it is best to seek compensation for injuries, which can be complicated and time-consuming.
You should get legal advice from a lawyer. If you need help finding a professional lawyer, contact your local Citizens Advice.
If you are a union member, contact your local representative or check their website for contact information. They may come to meetings with employers to help you decide what to do and to support you.