Interesting Facts about Australian and Canadian Cities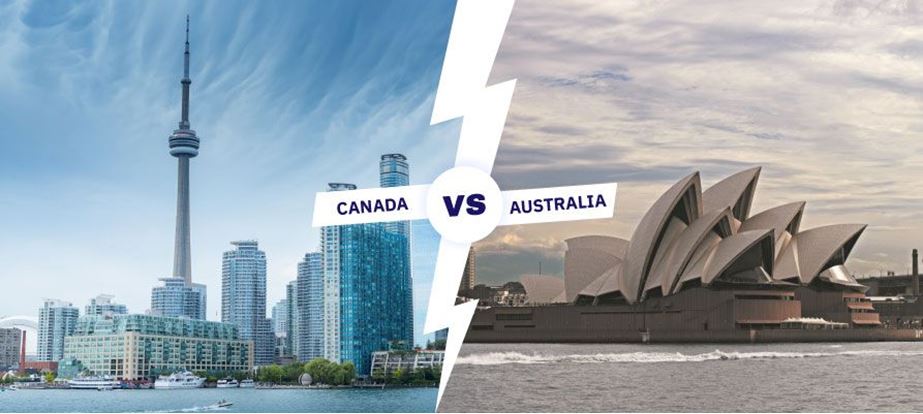 Australia is in the southern hemisphere and is a continent. More than 23 million people call the nation home. There are six main cities in Australia: Canberra, Sydney, Melbourne, Brisbane and Perth/Adelaide. They all have their own distinct personalities and things to do.
Australia offers something for everyone, from the beaches and rainforests of the east coast to the desert and snow-capped mountains of the interior. Several world-famous cities may be found in Australia, a fact that surprises many. Tourists flock to Melbourne, Sydney and Perth because of its magnificent architecture, wonderful cuisine and wide variety of attractions.
Located in Canberra, the nation's capital is a plethora of government facilities and institutions. In addition to being Australia's most populous city, Sydney is also known for its beaches, nightlife, and the world-famous Sydney Opera House. Melbourne is a cultural mecca, home to a thriving artistic community as well as a plethora of dining options.
Brisbane is a cosmopolitan city with a tropical vibe, while Perth is famed for its magnificent beaches and laid-back lifestyle. German heritage is evident in Adelaide's attractive and historic downtown area.
The population of Sydney is more than 5 million people, making it the most populated city in Australia. Melbourne, Australia's second-largest city, with a population of more than 4.5 million. With more than 2.4 million residents, Brisbane is the third-largest city in Australia.
With a total of approximately 1.9 million residents, Perth ranks as Australia's fourth most populated city. With a total of approximately 1.3 million residents, Adelaide ranks as Australia's sixth most populated city. Over 124,000 people call Darwin home, making it Australia's smallest capital city.
There is something for everyone in Australia, which is why it's so appealing. There's a city in Australia for everyone, whether you're into the great outdoors, history, culture, or just having a good time. Check out Australia's cities if you're planning a trip — you won't be disappointed!
Cities in Canada:
Now I will explain about Cities in Canada. Ten provinces and three territories make up Canada, a North American nation. When it comes to total land area, it's the second-largest country in the world. Canada's border with the United States is the world's longest in terms of land distance. Canada is a constitutional monarchy and parliamentary democracy federation. English, French, Cree, and Inuktitut are all recognized as official languages.
The St. Lawrence Iroquoian word Kanata, meaning "village" or "settlement," is the source of the name Canada. Historically, the Vikings were the first Europeans to make contact with what is now Canada in the early eleventh century.
Rival imperial powers from France and Great Britain fought for control of Canada in the 16th and 17th century. In Canada, there are numerous cities, and each one is distinct. Some of the more intriguing are as follows:
The picturesque surroundings and pleasant weather of Vancouver are well-known. There are a huge number of Chinese immigrants living there, which has made it one of Canada's most diverse cities.
Toronto, Canada's biggest city is also one of the countries most ethnically diverse. More over half of the population is non-Canadian, and the number of languages spoken here exceeds 140.
Located in Canada's second-largest city, Montreal is recognized for its vibrant nightlife and cultural attractions. As one of the most multilingual cities in Canada, more than half of the population is bilingual in both English and French.
Calgary is a relatively new city, having been established in 1875. A celebration of rodeo and cowboy culture takes place in Calgary each year at the world-renowned Calgary Stampede.
If you're looking for a beautiful city to call home, look no further than Ottawa. Ice skating on the Rideau Canal, which passes through the city, is a favorite wintertime pastime.
"Rocky Mountain House," one of the first Canadian folk tunes, was written in Edmonton. The Edmonton International Fringe Theatre Festival, for example, takes place here every year.
Whatever your preferences are in terms of urban life, Canada has enough to offer, whether it a city rich in culture and history or one that is brimming with vitality. The only thing left to do is choose a city and start exploring there!
For each Canadian city, there is a distinct personality and charm to it. There are several attractive and ecologically friendly cities in North America, such as Vancouver, Toronto, Montreal, Ottawa, and the capital city of Canada, Montreal, all of which have their own distinct cultures. No matter where you travel in Canada, you won't be disappointed by a city's appeal.
Minimalism – More Than Just a Trend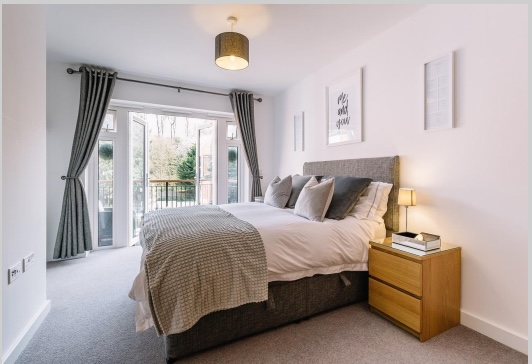 The concept of minimalism has been around for years, but it is only recently that it has gained traction in mainstream culture. Minimalism is not just a trend – it is an increasingly popular lifestyle choice, one that emphasizes simplicity and efficiency. The goal of minimalism is to reduce clutter and distractions from life so you can focus on what really matters.
Minimalism involves reducing the number of possessions you own and focusing on experiences over acquiring material things. That doesn't mean that minimalism involves completely removing all physical belongings. It does, however, involve being thoughtful and intentional about what items you keep and why they are important to you. Instead of merely collecting objects for the sake of having them, minimalism encourages people to appreciate and invest in items that are useful or meaningful.
In addition to reducing possessions, the lifestyle involves focusing on experiences over tangible goods. This means making time for activities and hobbies that bring joy and fulfilment rather than investing in material objects like decorations, furniture, or clothing. Minimalism also involves decluttering the mind and getting rid of harmful mental habits, such as negative self-talk or comparison to others.
The minimalist lifestyle has several benefits that extend beyond simply having fewer possessions. People who have adopted minimalism report feeling more mindful and present in their lives, increased physical and mental clarity, improved financial stability, better relationships, and more time for activities that bring joy.
When it comes to decluttering the home, many people start with their closets. Getting rid of clothes that no longer fit or are out of style can be a great way to make room for items that are used or worn more often. It is also important to consider how long something was used or worn and if it still functions properly before deciding to keep or discard it. In fact, some adopt the minimalism principle with their properties and buy portable cabins with EcoPod.
Minimalism can also be applied to finances, relationships, and other aspects of life. By removing unnecessary items from budgets such as eating out frequently, buying expensive clothing, or large electronics, people can save for more important things like a house down payment or retirement. In relationships, it is important to focus on quality over quantity and invest more time into meaningful connections. Minimalism can also be beneficial when it comes to hobbies by streamlining what activities are being done and how much time is being devoted to them.
Overall, minimalism is not just a trend but a lifestyle that can help people achieve their life goals. It allows for more focus on the things that are important and less time wasted on unnecessary items or activities. Reducing stress, increasing savings, and improving relationships can all be positive outcomes of a minimalist lifestyle. By taking control of unnecessary purchases, focusing on meaningful relationships, and streamlining hobbies, minimalism can be an effective tool for improving overall life satisfaction and contentment.
It's important to note that minimalism is not a one-size-fits-all lifestyle and may not be suitable for everyone. For some, minimalism may mean living with a few basic things, while others may take it to the extreme and live with only what they can carry. Minimalism is all about living simply and purposefully. Before attempting to lead a minimalist lifestyle, it's important to understand what minimalism means to you, set realistic goals, and find creative ways to declutter your life.
Designing Your Dream Room with Custom Body Pillows from Vograce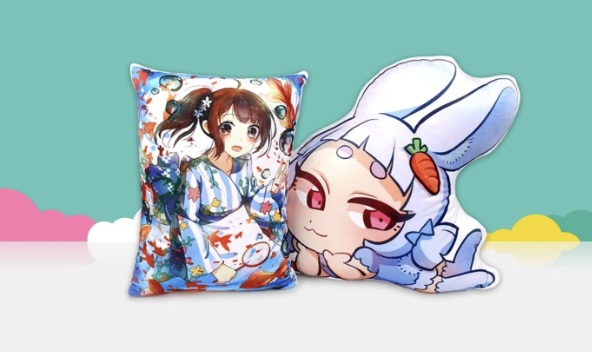 Designing a dream room is a deeply personal and exciting endeavor. It's where we retreat to relax, recharge, and express our unique personalities. Whether it's a cozy bedroom, a serene living room, or a creative workspace, we all aspire to create a room that truly reflects our dreams and aspirations. But how can we bring our vision to life? One remarkable solution that has gained popularity is custom body pillows. These versatile and customizable pieces from Vograce offer an innovative way to elevate the design of your dream room.
Vograce is a renowned custom body pillows provider specializing in high-quality materials and exceptional craftsmanship. With their extensive experience in the industry, Vograce has gained a reputation for delivering personalized products that exceed expectations. Their custom body pillows are designed to enhance comfort and add a touch of individuality to any space.
From choosing the perfect design to selecting the suitable fabric, Vograce empowers you to create a body pillow that aligns perfectly with your dream room's aesthetic and ambiance. Moreover, they also make custom keychains.
Understanding the Concept of a Dream Room
A dream room is more than just a physical space—it's a sanctuary that encapsulates our desires, aspirations, and personal preferences. It is a place where we can escape from the demands of daily life and immerse ourselves in an environment that brings us joy and tranquility. A dream room reflects our identity, serving as a canvas where we can express our individuality through design, color schemes, and decor choices.
Introducing Vograce and Custom Body Pillows
Vograce is a reputable company that has established itself as a leader in custom body pillows. With a commitment to excellence and customer satisfaction, Vograce has garnered a strong reputation for its exceptional products and services. The company's mission is to provide individuals with the means to bring their creative visions to life through high-quality, customizable body pillows. Their dedication to craftsmanship, attention to detail, and innovative design solutions set Vograce apart as a trusted provider in the industry.
Custom body pillows offered by Vograce are a unique and versatile way to enhance your dream room. These pillows are designed to be fully customizable, allowing you to create a personalized piece that perfectly aligns with your aesthetic preferences and individual style.
With a wide range of options, you can choose from various sizes, shapes, and fabrics to craft a body pillow that suits your needs. Beyond their decorative appeal, custom body pillows provide numerous benefits. They offer additional comfort and support while lounging or sleeping and can even serve as statement pieces that add a touch of personality to your room's design.
The Power of Personalization
Custom body pillows have a remarkable ability to enhance personalization in room design. Unlike conventional pillows, custom body pillows provide a canvas for self-expression and creativity. By incorporating a unique design, image, or pattern, these pillows become a focal point that showcases your individuality.
Whether it's a beloved photograph, a favorite quote, or a custom artwork, the possibilities for personalization are endless. Custom body pillows allow you to infuse your room with elements that hold deep meaning, creating a space that truly reflects your personality, interests, and passions.
Vograce offers an extensive range of customization options, ensuring you can create a custom body pillow tailored to your exact specifications. When it comes to design, you can choose from various themes, ranging from nature-inspired motifs to pop culture references or even abstract patterns.
Body pillows play a significant role in reflecting individual style and personality within a room. They serve as an opportunity to showcase your unique taste and design sensibilities. Whether your style is minimalist, eclectic, bohemian, or contemporary, a custom body pillow can become a statement piece that adds a personalized touch to your room's decor. It becomes a conversation starter, a visual representation of your personality, and a reflection of your creativity.
Moreover, body pillows offer a versatile way to switch up the ambiance and style of your room. With the ability to customize and change the design whenever desired, you can adapt the body pillow to match your evolving tastes or update it according to seasonal themes.
Design Tips for Incorporating Custom Body Pillows
When choosing designs and colors for your custom body pillows, it's essential to consider the overall aesthetic of your dream room. Start by identifying a theme or style that resonates with you. If your room has a specific color scheme, select designs and colors that complement or harmonize with it. Consider using patterns or motifs already present in your room's decor for a cohesive look.
The placement of body pillows can significantly impact your room's overall ambiance and functionality. One popular placement idea is to arrange them on a bed, either as decorative accents against the headboard or as additional support for lounging. Placing body pillows on a sofa or sectional can create a cozy and inviting seating area. Consider arranging them in a symmetrical or asymmetrical pattern, depending on the style you wish to achieve. You can also use a custom body pillow to enhance the comfort of reading nooks or window seats by adding extra cushioning and support.
Mixing and matching body pillows with existing decor allows you to create a visually dynamic and layered look in your dream room. Start by considering the textures and patterns already present in your space. If your decor features solid colors, introduce patterned body pillows to add visual interest. Conversely, if your decor includes multiple patterns, choose solid-colored body pillows to create balance.
Experiment with different sizes and shapes to create depth and dimension. Play with contrasting colors to make a statement, or choose complementary hues for a harmonious composition. Feel free to mix different fabric textures, as this can add tactile richness to your room. By carefully blending your custom body pillows with your existing decor, you can achieve a cohesive and well-curated design that reflects your style while enhancing the overall aesthetic of your dream room.
Choosing the Right Riding Toy for Your Child's Age and Stage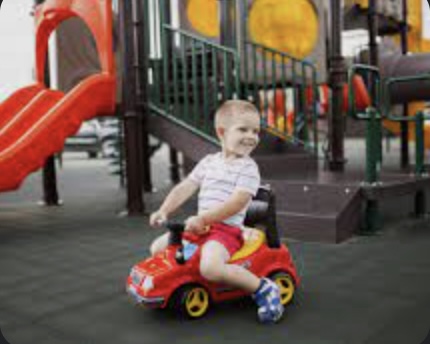 Riding toys have always been a staple in children's playtime, providing endless fun and entertainment for generations. From classic rocking horses to modern electric scooters, kids riding toys come in all shapes and sizes, catering to a wide range of ages and stages of development. However, with so many options available, choosing the suitable toy for your child can take time and effort. It is crucial to consider factors such as safety, durability, age-appropriateness, and budget to ensure that you select a toy that entertains and fosters your child's physical, emotional, and social development. In this article, you will explore tips and tricks to help you choose the perfect kids riding toys for your little one.
Age and Stage
The first and most crucial factor to consider when choosing a ride-on is your child's age and stage. Different toys are designed for different ages and stages of development, and selecting a toy that is appropriate for your child's age and stage will ensure their safety and provide them with the best possible experience.
For infants and toddlers, ride-on toys such as rocking horses or ride-on cars with parental control are ideal as they provide a safe and stable platform for your child to sit and play. These toys also help develop your child's gross motor skills and balance, which are essential for overall physical development.
For children aged three to six, balance bikes or pedal tricycles are excellent options as they help develop their balance and coordination skills while also providing a fun and exciting way to get around. These toys also allow children to develop their sense of independence and self-confidence, which are crucial for their emotional and social development.
Safety Features
When selecting a toy, safety should always be your top priority. Look for toys with safety features like non-slip wheels, sturdy frames, and adjustable seats. You should also ensure that the toy is suitable for your child's weight and size and can easily reach the pedals or handlebars.
Ensuring that the riding toy is age-appropriate and meets all relevant safety standards is essential. Look for toys tested and approved by regulatory bodies such as the Australian Competition and Consumer Commission (ACCC) or the Australian Toy Association (ATA).
Durability and Maintenance
Another important factor to consider when selecting a ride-on is durability and maintenance. Look for toys that are made from high-quality materials and that are built to last. Toys with sturdy frames, durable wheels, and easy-to-clean surfaces are ideal, as they can withstand the wear and tear of regular use.
You should also consider the maintenance requirements of the toy, such as how easy it is to clean and maintain. Look for toys that are easy to assemble, disassemble, and store, making it easier to keep the toy in good condition and prolong its lifespan.
Budget
Finally, you should consider your budget when selecting a ride-on toy. These can range from inexpensive options such as plastic ride-on cars to more expensive options such as balance bikes or electric scooters. Set a budget that you are comfortable with, and look for toys that offer the best value for money within your budget.
It is essential to remember that the most expensive option is only sometimes the best and that a well-designed and well-built riding toy can provide your child with years of fun and entertainment.
Conclusion
Choosing suitable kids riding toys for your child's age and stage can be daunting. Still, by considering factors such as age and stage, safety features, durability and maintenance, and budget, you can find a toy that is not only safe and appropriate but also fun and exciting for your child.
Remember always to prioritise safety and look for toys tested and approved by regulatory bodies such as the ACCC or ATA. With a suitable riding toy, your child can enjoy hours of physical activity, entertainment, and learning, while also developing essential skills that will serve them well throughout their lives.