Industrial Equipment – A complete guide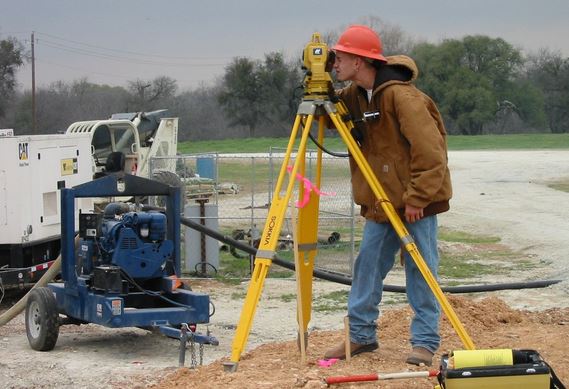 1. Consider buying used equipment
In case you don't have enough capital to buy brand new machinery, going for used equipment might be the most ideal option in your situation. Even though used, you might be lucky to find some that are in great condition and function just as new ones from industrial surplus. You just need to be cautious when making your final purchasing decision. Ensure that the equipment you buy is properly and thoroughly inspected in case of any issues. Alternatively, you can also consider renting or leasing the machinery to keep the prices  low. 
2. Take out an insurance policy
It goes without saying that purchasing industrial equipment is a hefty investment. It is, therefore, crucial that you have it insured. Ensure that you send the appraisal letter when taking out the insurance to avoid complications with the insurance provider should you need something covered. Industrial machinery is highly susceptible to theft, which is you should never leave it unattended. There are services that allow you to compare company machinery insurance prices. 
3. Work with a reputable provider
Vendors with additional unused equipment are using internet marketplaces to recoup their costs. With online selling becoming commonplace, it is crucial for shoppers to choose a seller that they can trust. 
Ensure that you do your research before making a purchasing decision. This includes finding out more about the owner, their history, how long the machine has been in use, the frequency of its use, and the overall condition of the equipment.
As they say, if it seems too good to be true, it most likely is. Ensure that the vendor is responsive. To ensure that a customer is serious about making a purchase, salespeople usually take the extra step to verify the legitimacy of their customers. But it is important to be on the lookout for common scams in online transactions. 
4. Establish a budget
Before heading out shopping, you need to first consider your financial situation. Make sure that you have the financial means to make this investment. The last thing you want is to spend your money on machinery that doesn't fully meet your needs or low-quality equipment that is likely to fail and jeopardize your project. 
Ensure that you have sufficient funds to buy your preferred equipment. In addition, you need to research the average market price of the equipment as this will help you to better manage your financial expectations. 
5. Seek a second opinion
It will be wise to seek the expert advice of a consultant who will help you make a more informed decision depending on your needs and to optimize your returns. You need to consider critical factors such as available resources, staff utilization, and capacity. One of the best strategies is to carry out a cost-benefit analysis, which helps you determine whether your purchase is justified based on the benefits and disadvantages of making this investment. 
For those working in manufacturing, consider using an asset utilization ratio to establish the available capacity and the performance of the equipment as well as other assets. This works on the assumption that more efficient equipment achieves higher performance. 
6. Ensure that there is a warranty
This is one of the most important factors to consider when buying industrial equipment. Given the risks that come with investing in industrial equipment, it is crucial that you purchase machinery that will last. Industrial equipment from top manufacturers comes with long-period warranties which helps to assure you that the product is of high quality. Should the machine fail or develop a technical problem within the warranty period, you will have peace of mind knowing that the repairs will be covered by the manufacturer. 
Manufacturers who are worth their salt will provide a guarantee for their products. The presence of a warranty lets you know that the equipment is high quality and will last. Compare the warranty periods of different manufacturers and go for the longest one. You also need to ensure that the warranty is valid. 
7. Check customer reviews and feedback
The experience of previous customers will help give you a better insight into what to expect from the product you are buying. So, pay close attention to the comments to establish whether the equipment will produce the desired results. Request the supplier to provide you with customer feedback. 
Pay more attention to the detailed customer reviews to find out about the quality and performance of the equipment. Only go for equipment from companies that have a high rate of customer satisfaction.
Unlocking the Potential of Human Resources (HR) Analytics: A Comprehensive Guide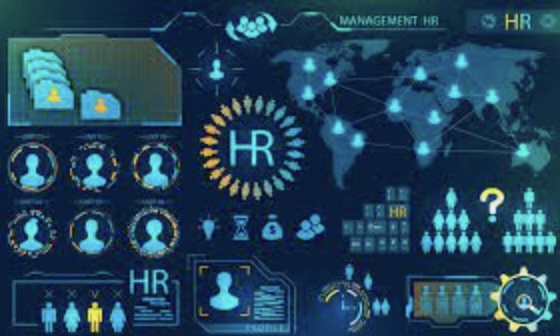 You might have heard of the term HR Analytics at some point, but do you really know what this technology can bring to your organization? If the answer is no, don't worry. Here we will dive into the fascinating world of HR analytics in an engaging and straightforward way. Get ready to learn the definition, its numerous benefits, and its essential components.
HR Analytics: What Is It?
At its heart, HR analytics revolves around gathering, examining, and interpreting data tied to human resources. The objective? Make well-informed decisions, boost performance, and fine-tune HR processes. By embracing data-driven insights, organizations can optimize talent management, recruitment, retention, and workforce planning.
The Advantages: Embracing HR Analytics
When applied effectively, HR analytics can greatly enhance your organization's HR department performance. Let's explore a few key benefits:
Informed decision-making: Forget intuition and gut feelings, using your HR data to your advantage will enable you to make informed strategic decisions that will bring success and boost growth for the company as a whole.
Enhance performance and productivity: HR analytics enables you to monitor the performance of your employees using real-time to help identify potential productivity roadblocks or any other issues that need to be taken care of.
Better recruitment processes: By analyzing your recruitment data using the right HR analytics tools, you'll be able to tweak your processes and ensure you are hiring talented and diverse employees that bring value to the company.
Reduce turnover rates: With insights on performance, satisfaction, and engagement, HR analytics can help you proactively address issues and concerns within your workforce and boost employee retention and satisfaction in the process.
To explore practical applications of HR analytics, consider exploring these 5 HR dashboard examples tracking key performance indicators for different human resources use cases.
The Essential Components Of HR Analytics Framework
Although the specific components of HR analytics may differ depending on your organization's goals and requirements, there are a few key elements that are crucial to any HR analytics initiative. Let's dive into some of them.
Data collection: Gathering information from multiple sources such as employee surveys and demographics, recruitment processes, performance reviews, and more, is a key element of a successful HR analytics process. These sources are later integrated with each other to get a 360-view of all HR operations.
Data visualization: To effectively communicate HR insights, data visualization is crucial. HR dashboards and reports transform raw data into easily digestible visual formats, enabling decision-makers to grasp key insights quickly and efficiently.
Data analysis: Once you've gathered and visualized the data, it's time to analyze it to unearth trends, patterns, and insights using a variety of techniques and tools. These insights are later used to inform critical human resources decisions that will propel growth.
These are just 3 of the most important elements to consider in order to achieve a successful HR analytics implementation. It is important to note that data needs to be continuously updated and based on new findings, strategies also need to be tweaked. This is the only way to be truly successful with the process.
In conclusion, HR analytics provides organizations with the necessary tools and technologies to gather and exploit critical data that is just sitting there waiting to be untapped. The level of insight provided by HR analytics enables decision-makers to generate informed strategies that will result in a healthy and productive environment for their workforce which, in turn, will grow the organization as a whole.
The Safety Precautions an Employer Must Take to Avoid Accidents in a Construction Site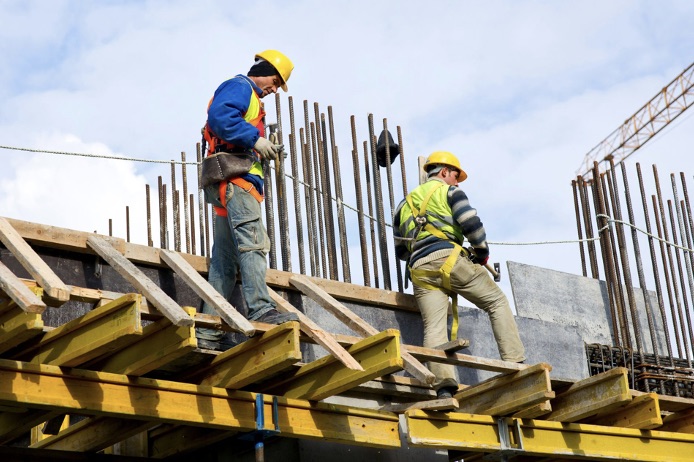 Depending on their profession or sector, all employers are bound to ensure the well-being and security of their employees. And regrettably, the sector with the most casualties every year is frequently the construction sector. Construction sites are pretty dangerous for any individual or even a worker to just walk in like that. Hundreds of employees suffer injuries on construction sites each year. It becomes crucial to take precautionary measures to prevent anyone from getting hurt suddenly.
In order to prevail safety and prevent any injury due to a construction accident, an employer must follow a few safety precautions like environmental factors, use of PPE, and so on while working. And these measures must be implemented from the beginning of a project until the mission is accomplished and the site is no longer a danger zone.
The Essential Safety Precautions an Employer Must Consider During On-Site Construction
Construction projects are well known as some of the riskiest places to work. Workforces' well-being and security should come first at worksites, where protection is one of the contractors' primary responsibilities. Check out the points below to learn about the safety measures employers must follow in every construction activity to prevent any mishaps from taking place.
Site Safety
Access restrictions should not just be implemented to safeguard equipment against damage or burglary. Safety is vital both during and after working time to protect pedestrians from possible construction pitfalls. This measure includes keeping an eye on things or granting access to visitors. In case of a security violation or unauthorized access, stringent privacy and safety methods will help shield employers from obligation and breach of duty.
First Aid Kits
It is of utmost importance for every construction site to have a ready supply of first aid kits accessible immediately in time of need. The personnel responsible for providing first aid should ideally be on duty throughout business hours. To guarantee that help is always available when needed, the number of kits and officials should match the building site's size and the project's scope.
Personal Protective Equipment
Also known as PPE, these consist of various safety devices that a worker must wear while working on a construction site, namely safety boots, gloves, helmets for head protection, etc. There can be the occurrence of unforeseen incidents at the construction site, like any harmful gas leakage, a major machinery breakdown, or a fire outbreak. So, in order to maintain everyone's safety on the site, an employer has to provide such equipment to the workers or laborers.
Safety Signals
On a worksite, each sign needs to be easily seen. Contract management officials should post alerts, safety, and warning signs wherever required to increase awareness and draw attention to crucial hazards for staff and passersby. For everybody's security and well-being, this safety advice is essential. It is necessary to have distinct exit and entry points, and their proper use must be put in place to ensure a secure working atmosphere.
Environmental Circumstances
Severe weather patterns can pose significant safety risks. If you encounter any natural calamities, extreme weather, or other emergencies, your on-site emergency strategy should explicitly outline how employees should cease to operate.
Conclusion
Construction crews face more prevalent and severe threats than other sector employees during the task at hand. Construction sites are full of hazardous equipment, situations, dangers, and substances that, if not watched over carefully, can result in serious to fatal injuries. Workplaces can successfully reduce the risk of injury or worse by using secure equipment, chemical products, toolkits, and other precautions.
Facilities you can enjoy under Bank Savings Accounts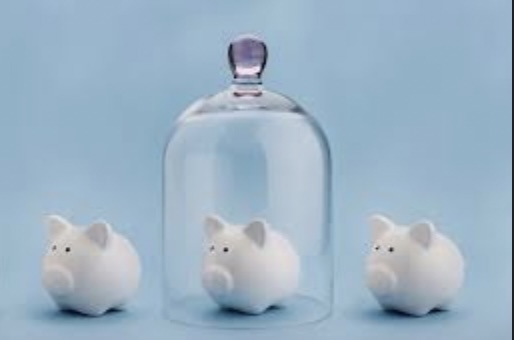 Savings Accounts are provided by public and private sector banks today. You can use them to park and grow your savings gradually. You should open one the moment you start earning if you already do not have one. While some organisations offer you an account to deposit the salary called Salary Account, you should also consider Savings Accounts through which you can avail a host of facilities.
Here are some of the most generic facilities banks offer under a Savings Account:
Conduct daily transactions
The most basic feature is that the account enables you to conduct different daily transactions. There is no upper cap on the amount you can deposit in this account. You can deposit funds through cash, cheques, or online transactions. However, banks have a daily withdrawal limit on such accounts. Typically, the withdrawal limits are higher when you withdraw money from your bank branch than from ATMs.
Comes with ATM or Debit Cards
Every Indian bank offers a Debit or ATM Card when you open Savings Account. This card features your name, along with a 16-digit number, the expiry or validity date on the front and a CVV number with a signature strip on the back. You can use it to withdraw money from any ATM vestibule. However, you also need to check the number of ATM transactions you can make from home or other banks.
Besides withdrawing cash at ATMs, you can use the card for shopping at retail stores and online websites. You can also use them to pay utility bills online.
Avail of Online Banking facilities
The best part about opening accounts online is you can access other Online Banking mediums. You can check them over the bank website or the Banking app and do transactions. The bank offers a default login and Online Banking password that you should change before you start transacting. You can use the account to transfer funds to other accounts through IMPS, NEFT and RTGS.
You can also pay utility bills, house rent, Loan EMIs, and other monthly expenses, directly through such accounts.
Earn better interest rates
All banks offer decent Savings Account interest rates. These are generally considered as a bonus for your loyalty towards the bank. While most banks offer a flat interest rate on the savings parked, a few offer higher interest rates to those who have maintained a higher balance or opened an account online. The amount maintained should be Rs. 1 lakh always.
The interest rates offered are between 4% to 7% depending on the bank and the savings parked. Also, the interest pay-out happens on a half-yearly or annual basis.
While opening the Savings Account with a bank, also ask about different accounts you can open. Nowadays, banks offer Savings Accounts catering to different genders and age groups.