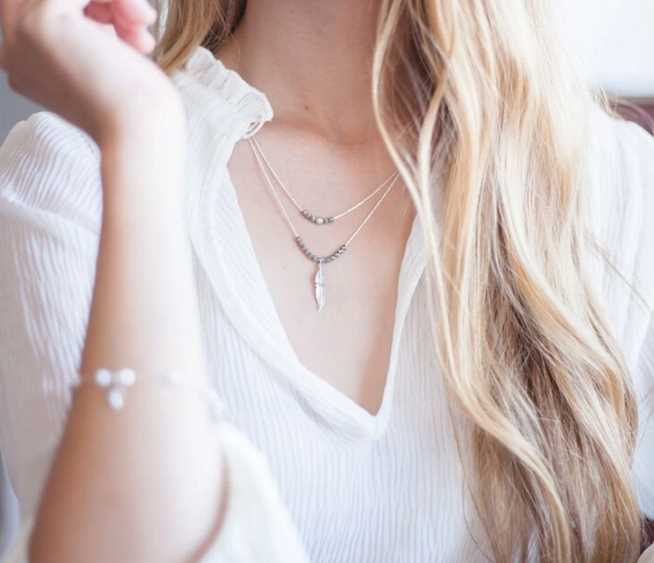 While there are many posts on styling one's wardrobe, jewellery is often overlooked. However, one should style their accessories to match with their wardrobe. With the availability of unique pieces through jewellery casting, styles can never be boring. Merely increasing the number of pieces in one's collection is not the aim. The inclusion of more items can often leave one confused with choices. They'll eventually end up using the same pieces repetitively. Here are some tips on styling jewellery with ease.
Create Layers
Rings, necklaces and bangles provide great opportunities for layering. Such arrangement makes it look more intricate and unique. There are many factors that one can experiment with, from the length to the texture of the article. Necklaces of different lengths can be used to create patterns that draw attention to the face. Combinations of colours and textures can also work very well. Bangles and bracelets can be racked up as high as one wants. Items of different shapes and colours can be used to create a variety of patterns. One can even match rings and earrings with these to make the outfit more cohesive.
Mix Metals
Mixing different shades of metal is quite common. However, recent trends do not even stick to one type of jewellery. This means one can mix silver with gold or any other piece they want. Jewellery casting allows more personalisation in such pieces. One example is pendants that contrast with chains or necklaces. Different metals can also be used while layering necklaces and bangles. Mixing metals is also done while designing pieces of jewellery. Designers can mix different settings to create captivating pieces.
Wardrobe
Matching jewellery with clothes sounds basic. However, this is overlooked very often. In most cases, the outfit is picked first. If one wants to wear a piece of jewellery out to an occasion, they may build an outfit around it.
Focal Points
There are focal points to outfits. These are the parts that draw attention. There should be a balance between the outfit and the jewellery. If one chooses to wear bold clothing, subtle pieces of jewellery would work better and vice versa. Creating focal points for jewellery is also advantageous. Accenting an area like the neck or ears and highlighting it is the idea. For example, a bold necklace can be accented with small earrings. In most of the tips mentioned, one should remember to mix it up and see what works for them.
Necklaces
Necklaces are not always a necessary item. They can actually be a hindrance if one is trying to show off their earrings. Not wearing them can also work really well with very low-cut and high necked outfits. If one decides to wear a necklace, it should suit the neckline. For example, long necklaces are great with high necked outfits. Using this method will allow the necklace to enhance the outfit and bring out its best.
Leave Trends
While many people are more than happy to go after the latest fashion trend, it is not necessary at all. Dressing up is supposed to make one feel comfortable. Hence, one should refrain from being a mindless slave to such trends.
While all these tips are meant to help one style their jewellery, one should always stick with what they like. Ultimately, the rules are meant to be broken if that's what is your comfort.
6 Reasons to Give the Gift of Custom Jewelry This Year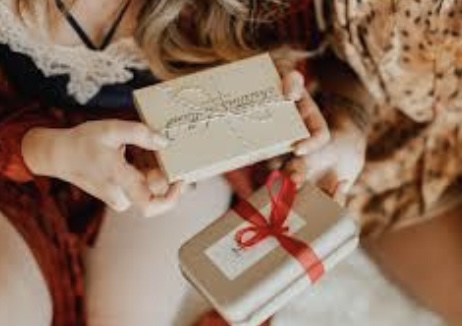 The market for jewelry is on the rise and is anticipated to surpass $518 billion by 2030. In any type of economy, the demand for jewelry is always high because it's not just a purchase that you make, it's an investment.
If you are looking for a gift to give this year, then jewelry should also be number one on your list.
Found out all the benefits of giving custom jewelry to the special people in your life below.
Shows How Deeply You Care
Gift giving for anyone causes stress because you never know how the other person will react to it. You may question if the person needs it, already has it, or even has an interest in it. That is because gifts are more than objects; they are a representation of how you feel about the receiver of the gift.
You don't give just anyone jewelry. For one reason, a high-quality piece of jewelry is expensive and costs more than you would spend on a person like a co-worker. So, when someone receives jewelry, they know that you truly care for them.
Buying jewelry means you went out of your way to think about which type of jewelry this person would like. It also means you decided to spend more than what was expected of you. And choosing custom jewelry that was made just for that person is even more considerate.
For example, you could add personal touches like their birthstone or an engraved message to show you're thinking of them. Click for more ways that jewelry can be customized.
Appreciates with Time
The best jewelry contains some of the most valuable natural resources like gold, silver, and gemstones. These minerals make jewelry priceless since they become increasingly rare over time.
Once you gift someone a piece of jewelry, it becomes part of them because they can pass it on to their children and grandchildren. So, the monetary value isn't the only thing that appreciates. The sentimental value of a ring, bracelet, necklace, or earrings increases with each new generation. It becomes part of your family's story.
The durability of jewelry is also an asset that maintains its beauty for years to come.
Incorporate and Complement Old Pieces of Jewelry
Another benefit when you buy jewelry is that it doesn't have to be new necessarily. Refurbish your loved one's favorite piece by getting it cleaned, fixed, or upgraded. You can add extra charms to a bracelet or buy a new chain for a prized locket. This will bring old jewelry to life again without sacrificing nostalgia.
Some jewelry could also complement existing pieces. For example, find a matching diamond necklace to go with their stud earrings to make it a complete set. Be sure to take the old piece to the jeweler to match the material and style of the two pieces. Then present both of them at the same time to show how much you thought about the person's cherished possessions.
Fits Anyone's Style
Trying to find gift ideas that work well with your loved one's personality can be difficult. That is why custom jewelry makes a perfect gift for anyone.
There are so many styles, colors, shapes, and metals to choose, from luxurious and formal pearl necklaces to eccentric and casual dangling earrings. You can find a piece of jewelry that fits all styles. All you have to do is imagine the jewelry on the person to see if it matches their clothing preference.
Never shop for jewelry solely based on how expensive it is. While quality still matters, not everyone prefers expensive jewelry. Instead, keep a budget in mind while looking but always think about the person rather than the price tag.
It Only Works as a Gift
When you give jewelry, you are allowing that person to own something that they would never have bought themselves. When is the last time that you browsed diamond earrings for yourself? The answer is probably never unless you are a millionaire with excess money to spare.
Most jewelry is reserved for gift-giving because it is special. Each piece of jewelry is one of a kind, just like the person you are buying it for. Therefore, there is hardly any chance of you buying something that they already own.
Since certain jewelry is only ever gifted, you are giving your loved one something extra: the thought that they have someone who loves them in their life.
Surprise Your Loved Ones
While most people love getting jewelry, they also almost never expect to receive it. And, even when your loved one might anticipate getting jewelry, for example on an anniversary, they will never know what type of jewelry is in that box.
Jewelry is always a pleasant surprise, especially when it is customized perfectly. Never buy generic jewelry because it was on sale or because you feel that anyone would like it. Jewelry is special because it is unique and customizable. So, always keep the surprise by purchasing pieces that exceed their expectations.
You can also increase the surprise by wrapping the jewelry in a large unmarked box since a small jewelry box is a giveaway. However, even a jewelry box keeps the contents hidden since jewelry is so versatile.
Deciding on Custom Jewelry as a Gift
If you are unsure of what to give your loved ones this year then deciding on custom jewelry will help. There is a piece out there for everyone and it is sure to make anyone happy.
Need more gift ideas? Check out our Lifestyle section for more suggestions.
Choose a style that reflects your hoodie style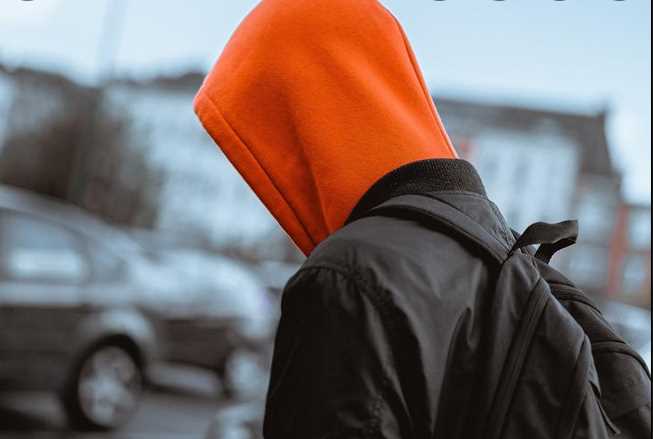 A hoodie is the perfect way to stay comfortable and stylish at the same time. But with so many different hoodie styles to choose from, it can be hard to know which one is right for you. If you're looking for a hoodie that reflects your personal style, here are a few things to keep in mind to buy hoodies at childishhoodie.co.uk.
For a classic look, go for a simple design in a neutral color. Black, white, and gray are always safe choices. If you want something a little more eye-catching, try a printed design or one with embellishments like beads or sequins. For a relaxed look, look for hoodies made from soft fabrics like cotton or fleece. And if you need something warm and cozy for colder weather, choose a hoodie with a thick lining or sherpa-style collar. With so many options available, there's sure to be a hoodie that's perfect for you.
When it comes to choosing the right hoodie, it's important to consider both style and function. If you're looking for a hoodie that will keep you warm on a chilly day, choose one made from a thicker material such as wool or fleece. If you're more concerned with style than warmth, look for a hoodie made from a lighter fabric such as cotton. When it comes to choosing the right color and design, there are endless possibilities. If you want your hoodie to make a statement, choose a bold color or graphic design. If you prefer a more understated look, go for a solid color or simple pattern. Ultimately, the best hoodie is the one that reflects your personal style.
Hoodies are the perfect way to stay comfortable and stylish at the same time. But with so many different styles to choose from, it can be hard to find the right one for you. If you're looking for a Tyler the creator hoodie that reflects your personal style, here are a few things to keep in mind.
To start, consider the silhouette of the hoodie. Do you want something fitted or oversized? If you're going for a more relaxed look, an oversized hoodie is the way to go. But if you're looking to show off your figure, a fitted hoodie will do the trick.
Next, think about the fabric. Hoodies are typically made from cotton or polyester, but there are also options made from wool or cashmere for a more luxurious feel. If you live in a colder climate, a heavier fabric like wool will be ideal for keeping you warm. But if you're looking for a hoodie that you can wear all year round, stick with a lighter fabric like cotton or polyester.
Finally, decide on the details. Do you want a hoodie with a zipper or a drawstring? Would you prefer long sleeves or short sleeves? And don't forget about the pockets! Once you've decided on all of these details, you'll be sure to find the perfect hoodie to reflect your personal style.
When it comes to finding a good deal on a quality hoodie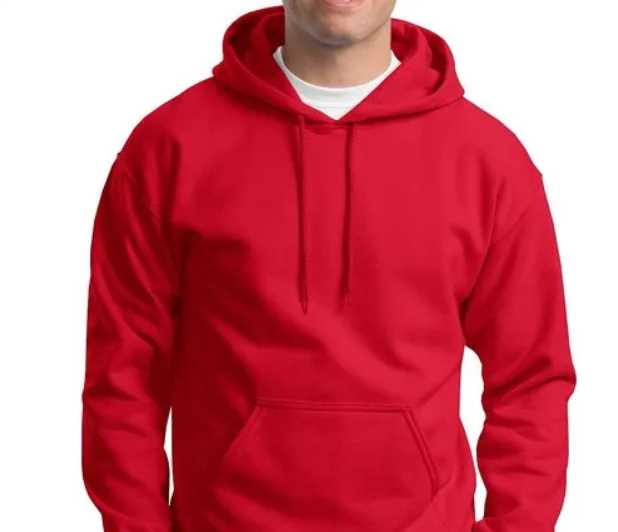 Few things can beat a hoodie. Hoodies are not only comfortable and stylish, but they also offer a great degree of warmth, making them perfect for chilly days. Best of all, they are often quite affordable, making them a great value for your money. With so many benefits, it is no wonder that hoodies have become such a popular item in recent years. Whether you are looking for a gift for a friend or simply want to treat yourself, a hoodie is always a good choice at trapstarshop.co.uk.
Hoodies are a great addition to any wardrobe. They are comfortable, stylish, and can be worn in a variety of settings. Perhaps best of all, hoodies are often quite affordable, making them a great value for your money. There are a few things to keep in mind when shopping for a hoodie, however. First, consider the climate in which you'll be wearing the hoodie.
If you live in a warm climate, you'll want to choose a lightweight fabric that won't make you too hot. Conversely, if you live in a cold climate, you'll want to choose a heavier fabric that will keep you warm. You should also consider the fit of the hoodie. A snug fit will help to keep you warm, while a loose fit will be more comfortable in warmer weather. With these factors in mind, you're sure to find the perfect hoodie for your needs.
A quality hoodie can be a great addition to any wardrobe. They are comfortable, stylish, and can be worn in a variety of settings. One of the best things about hoodies is that they are often quite affordable. This makes them a great value for your money. There are a few things to keep in mind when shopping for a hoodie. First, consider the style of the hoodie. There are many different styles to choose from at https://xxxtentacionmerchshop.com/, so you should be able to find one that suits your taste.
Affordable hoodies to buy in winters
Second, think about the material. Hoodies are typically made from cotton or synthetic materials. Each has its own benefits and drawbacks, so you'll need to decide which is right for you. Third, pay attention to the fit. Make sure that the hoodie you choose is not too loose or too tight. Finally, take into account the price. Hoodies can range in price from very inexpensive to quite expensive. By keeping these factors in mind, you should be able to find the perfect hoodie for your needs.
As the weather gets colder, people start to reach for their favorite hoodies. Whether you're looking for a cozy wardrobe staple or a stylish way to stay warm, there are plenty of affordable options out there. One popular choice is the classic zip-up hoodie. This style is easy to throw on over any outfit, and it comes in a variety of colors and fabrics. If you're looking for something a bit more unique, try a pullover hoodie with a graphic print or embellished details. Oversized hoodies are also great for lazy days spent lounging at home. And don't forget about hooded sweatshirts—they're perfect for working out or running errands on chilly days. No matter what your budget or style, there's an ideal hoodie out there for everyone.