How to Shop for Your Electric Fireplaces for Indoor Use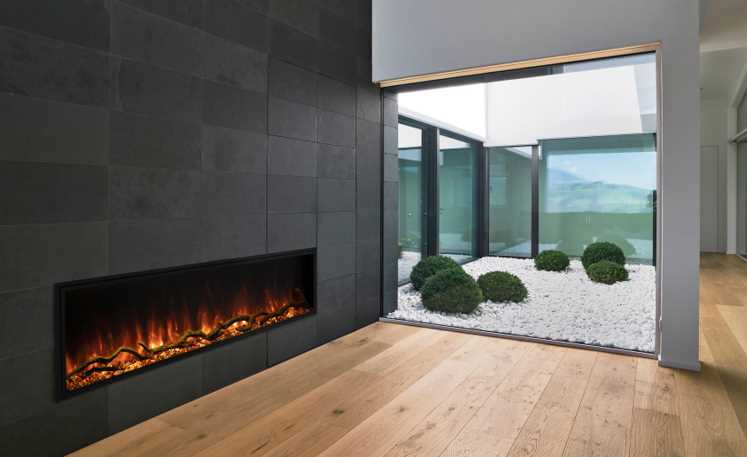 There is nothing as relaxing and rejuvenating as an electric fireplace at home. It provides the warmth that makes a home or living area quite comfy and pleasurable. With the flick of a button, you can simply evoke the ambiance of relaxation, warmth, and rejuvenation.
For this reason, an electric fireplace must be installed in a home. However, how do you find the best electric fireplaces for sale near you? This is an appliance that is available in many brands and varieties. So, careful thinking is essential during your decision-making.
This piece will provide the best tips on how to shop for the right fireplace for your home. So, keep on reading and get familiar with them. There is a wide variety of electric fireplaces to choose from. This will make it easier to find the appliance that best suits your need.
Here are excellent tips to help find the best electric fireplace for your home:
Know Your Space
Before installing this appliance in your home, you must know your space. Measure the square footage of the space available for your installation. You should measure your rooms as well.
Taking a proper measurement is highly essential. This is because most of the units use between 700-1500 watts of power. They also produce about 4600BTU and 9600BTUs heat. When the space isn't large enough, a 1500-watt unit won't suffice. This would become too hot even during a colder climate.
Connoisseurs recommend plugging your unit into wall outlets rather than using a power strip. This is to avoid fire hazards and any other complications. You can find more here about planning indoor spaces the right way.
Choose a Heating Element
It is essential that when shopping for your electric fireplace, you consider the heating element. Some are common, like infrared quartz and forced air fans. The infrared quartz is highly sought-after because of its efficiency.
Instead of providing heat to the surrounding, it radiates heat directly to the skin and other appliances in the living area. This model is better suited for large spaces that find it difficult to retain heat.
On the other hand, the forced-air model is equipped with a fan that circulates warm air to a space. This model is better suited for a small space. It can also be installed to complement the provision of the central heating system.
Whichever model you choose to buy; you must find an electrical unit to manage a 110 or 220-volt space heater.
Consider Style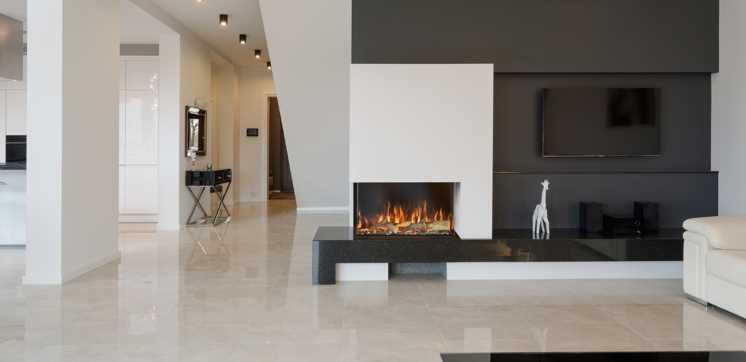 Choosing a style is also important when shopping for your electric fireplace. Make sure to express your style with the many models available to you. This will help to improve the décor in your home.
Shopping for an electric fireplace with the visual idea of how you want the home to look helps a lot. There are lots of units that offer style as well as functionality to the house. Some provide display modes with the heating element switched off. These types of units can allow you to enjoy the visual impact of flickering flames and smoldering light on warmer days.
You can also opt for a wall-mount electric fireplace. A wall-mounted unit can offer an exquisite focal point to a modernized home. On the other hand, a creative mantel design will create the look and feel of a traditional fireplace on a flat wall.
You can also opt for an electric fireplace that provides multi-colored flames. These are much more fun as they are suited to change to match a specific season and mood.
If you require more storage room, you can consider choosing a fireplace TV stand. This will enable you to store all media appliances and reading items in one storage facility.
Consider the Installation Option
It would help if you chose an installation option that best suits your lifestyle, your space, and, most importantly, your budget. You can opt for compact plug-in models and corner models. These are better suited to small and convenient areas. They are more practical, easier to move from space to space, and do not require any authorization for installation.
Electric logs and fireplace inserts let you showcase the aesthetic and beauty of an existing fireplace. This is without the added maintenance.
If you do not already have a fireplace structured in your home, there are several options you can consider. There are several models with exquisite wood mantels and shelving. These models make for a remarkable centerpiece for a living room. You can check here https://www.bhg.com/home-improvement/advice/adding-a-fireplace/ for tips on installing fireplaces properly.
Final Note
An electric fireplace instantly invokes the ambiance of warmth and rejuvenation in a home. It does this with the flick of a switch, making it a very convenient fixture for a home. Still, you have to ensure you shop for the correct fixture for your home. The tips listed above will enable you to make the right decision during your shopping. Ensure to use them.
Massage Chair Myths vs Reality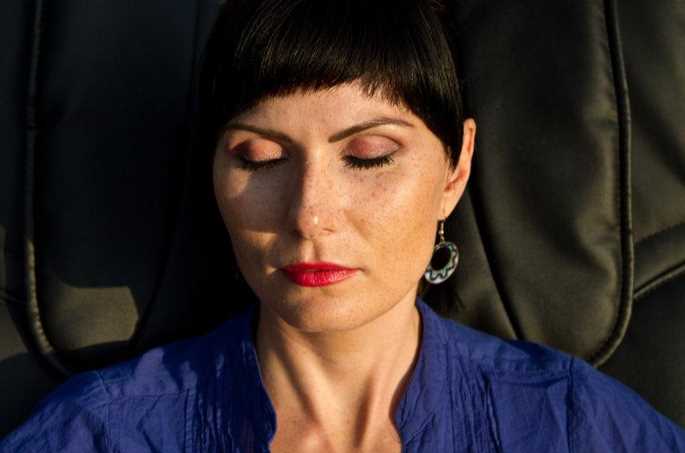 Expectedly, massage chairs have become far more technologically advanced than they were when they first made their debut in the early 1950's. They started out as just wooden chairs with two wheels that rolled up and down the back. Fast forward to today, they are now cushioned armchairs which spine specialists and engineers have optimized to perform human-like massages as well as improve health concerns and quality of life. However, some common beliefs about massage chairs are outdated due to the speedy developments that have been made in just the last decade. Read on to find out the truth behind three of these widespread fallacies.
Massage chairs are unnecessarily expensive and impractical.
Massage chairs were certainly not designed to just offer a few minutes of bliss with no real benefits. While it's true that they add a fancy touch to your living room and a massage that leaves you feeling restored, their effects can be life changing according to many massage chair owners. Not only are they proven to aid those who suffer from chronic pain, muscle soreness, arthritis, or sciatica, but the list also extends to migraine prevention, stress relief and helping those who suffer from insomnia. Not to mention, choosing to go to a masseuse to reap these benefits shows to be far more expensive over time. The national average cost of an in-person massage is $100 per session, so purchasing a massage chair worth $2000 in exchange for years of therapeutic massages whenever you want them is actually very reasonable. Additionally, most chairs will have the option for you to make monthly installments if you're unable to pay all at once.
Massage chairs only provide a vibrating massage, or can't compare to human touch.
Massage chairs have a wide variety of options besides a vibrating massage, while that is still available in some chairs for those who prefer it. Almost every massage chair on the market today has a roller system and roller track installed. Types of rollers include 2D, 3D, and 4D rollers, with 4D being the most advanced roller system you can buy. Roller tracks determine whether the massage rollers stay on your back and neck area, or also extend down to provide a lower body massage as well. Massage chairs can offer almost all styles of massage including shiatsu, swedish, deep tissue, acupressure, etc. They are able to rival human massages now more than ever, and can even offer some features that humans can't. For example Bluetooth, full body heating with temperature control, and the fact that they are constantly on call from the comfort of your own home.
They're only useful for seniors.
Yes, massage chairs can be incredibly beneficial for seniors who struggle with frequent pain or discomfort. But the truth is, massage chairs are for everyone. People of any age can reap all the amazing benefits that massage chairs have to offer, whether they lead an active lifestyle or spend a majority of their day at a desk. There are even perks that venture far outside the box of relieving pain and muscle soreness such as increased creativity and focus, a boosted immune system, and higher energy levels which are all non-exclusive to just one group of people. Massage chairs come in all shapes and sizes, and many include the option to customize your massage experience so that it caters to your specific needs. There's no question that the perfect massage chair for you is out there, all that's left to do is bring it home!
Now that these massage chair myths have been dispelled, you can confidently take the next step of determining what the best features are for you and your lifestyle. Whether you're looking for a massage chair decked out with Bluetooth and AI voice control, or one with a specific massaging system to solve your type of pain – the options are unlimited. With the right massage chair, you can enjoy all of your must-have bells and whistles with a price that works for you.
Why You Should Hire Professional Painters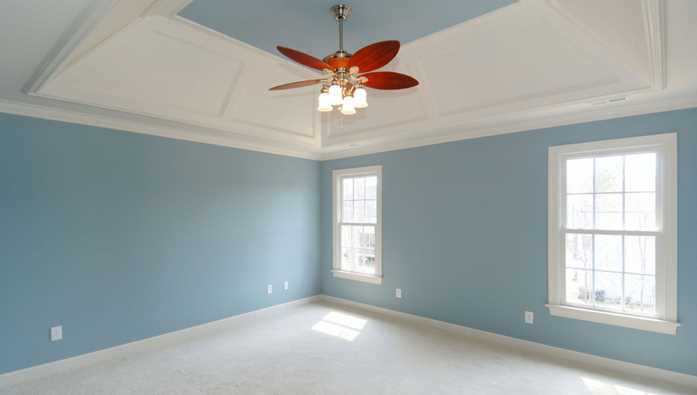 Some people want to handle projects on their own even if they don't have enough experience. But, at some point, you need to face the fact that hiring professionals is a much better option for certain projects. Why is that so? Well, they have the skills and knowledge to complete the job safely, correctly, and effectively.
Take painting the house for example. There's really no point to try to do this on your own because the outcome might turn out bad. Check out the link for more information https://www.diynetwork.com/how-to/skills-and-know-how/painting/15-painting-tips-to-paint-like-a-pro.
The fact is that painting is an extremely competent task that requires expertise and profound knowledge of methods, paints, color correction, and preparation to achieve a superb, long-lasting result. Therefore, if you're willing to do some remodeling with paint, here are a few reasons why you should hire a professional.
Priority is given to safety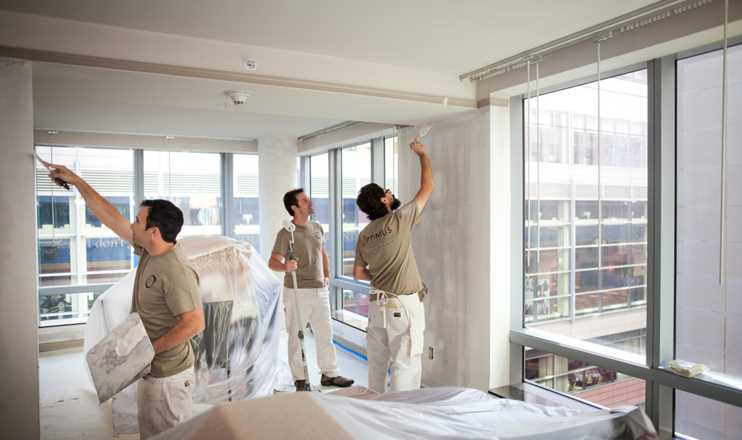 Some paints emit hazardous vapors that might injure your dogs and loved ones. When adding or cleaning such paints, a skilled painter will take care. It can also be physically hazardous. When painting outside, keep in mind that two or three-story structures will necessitate the use of stairs. Do you have such stairs? And if you do, will you be able to climb that tall? Probably not. It's not safe.
Not only does it require skill to secure them safely, but it also needs the ability to focus and perform a decent job when poised 30 feet just above the ground. Painting services, in addition to ladders, may utilize scaffolding and harnesses if necessary – something that the average Joe is unlikely to be familiar with.
Expert knowledge and other advantages
Do you know what local building standards and regulations apply to your new paintwork and how they might influence it? Do you know where to purchase the best paint for the least money? You're probably going to have to say "no" to these questions.
On the other hand, professional painters will be aware of any local painting regulations. They will have established long-term partnerships with paint and home improvement stores. They'll also be able to acquire a wider selection of paint, which means you won't have to pay exorbitant markups. Find out more by clicking on this page.
To accomplish the work, you'll need the right equipment
Numerous homeowners have never heard of, let alone used, the equipment that a house painting business has. Paint sprayers, scaffolding, pipe painters, specialized rollers, and other tools are among them. Obviously, homeowners can also have these tools, but they typically lack the necessary knowledge to use them to their advantage. After all, repainting the walls can make a tremendous change to your home, so it's important to do it right. Professionals not only have the gear; they also collaborate with skilled coworkers who can assist them in completing a project swiftly and efficiently.
Save your time and money
Everyone has jobs and obligations, and the very last thing you desire to do at the end of a hard day, or on Saturday when time is limited, and other people are vying for your attention, is put on your dungarees and try painting. You save time for yourself and your children by turning this job out to an expert. This includes not only the painting work but also the preparations and cleaning time.
Of course, employing a professional will be much costlier than doing it alone. Still, you may save money over the long term since you will have a professional touch that will last more. Particularly if you have to perform touch-ups and makeovers or wipe up spills and splashes when doing it yourself. Make sure to check out some services like Brush and Colour to find out more about the topic.
Insurance and a license
Painting professionals who are completely qualified, licensed, and bonded are the best choice. So, in the unusual event that an accident occurs in your house, you'll be protected. You are probably aware that a professional painter will follow the conditions of your agreement and do the work you've requested in the timeframe you've specified. Professionals will also have undergone training in environmental protection, paint, and chemical handling.
Home Invasion – 6 Great Ways to Banish Fruit Flies From Your House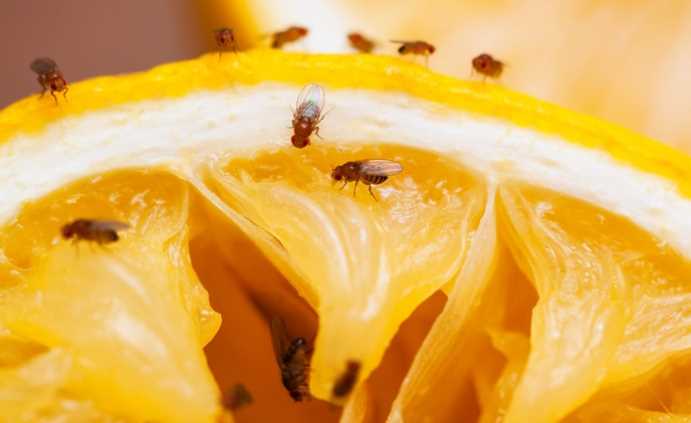 Drosophila melanogaster is better known as the Fruit Fly or Vinegar Fly. They are known as fruit flies because the females will lay up to 500 eggs inside rotting fruit or mushrooms. In temperatures of around 26 – 28 degrees Celsius, these flies will develop from egg to adult within a week and have a total lifespan of 50 days.
Fruit flies are found all over the world and are particularly active during late summer/fall when ripe fruit and vegetables are in abundance. Swarms of them invade homes and hang around sinks, damp cloths, and trash cans and can be extremely annoying. Although these insects don't bite, they are harmful to humans as they spread bacteria as they walk over food and surfaces in the home.
If you are fighting flies this summer, here are 6 great ways to banish fruit flies from your home.
Be Less Attractive
Fruit flies are attracted to fruit and sweet things. They especially love when sugar ferments and when it turns into alcohol.
To stop fruit flies from being attracted to your home, get rid of any over-ripe fruit or rotting vegetables. Dispose of them in a trash can and tie a knot in the bag so that flies cannot enter it and lay eggs. Put all rubbish outside the house until the refuse collection service uplifts it.
Freshen Up
The fastest way to get rid of fruit flies is to thoroughly clean your home and keep it that way.
Fruit flies love dirty surfaces as they provide them with a source of food. Wipe down kitchen surfaces with disinfectant to clear away food residue and any flies that are setting up home.
Offer Them A Drink
Alcohol is one of fruit flies' favorite indulgences, so a great way to capture them is to leave some open beer or wine bottles containing stale beer on your kitchen counter. The flies will crawl into the bottles, fall into the beer and be unable to escape through the neck of the bottle.
Some Vinegar on the Side
Fill a dish with apple cider vinegar, cover with plastic wrap and use a skewer or knife to puncture tiny holes in the wrap. Secure the plastic wrap to the bowl with an elastic band. Flies will climb through the holes to get to the vinegar. Once they are immersed in the vinegar, they will struggle to fly out through the holes.
Slay Them With Smells
Hang posies or muslin bags filled with dried herbs around your home. Fruit flies detest the smell of peppermint, eucalyptus, lavender, clove, and lemongrass. As well as deterring the pesky critters, these bundles of essences will make your home smell divine.
Pull the Plug
Drainpipes are another place fruit flies like to breed and lay their eggs. Regularly cleaning your kitchen drains with a specialized solution will kill flies and their eggs. Green Gobbler drain cleaner is a thick gel that clings to the inside of the pipes and creates a protective barrier to fight against the pests. It contains citronella oil and will not damage pipework.