How to Safely Ship Fragile Items in 2022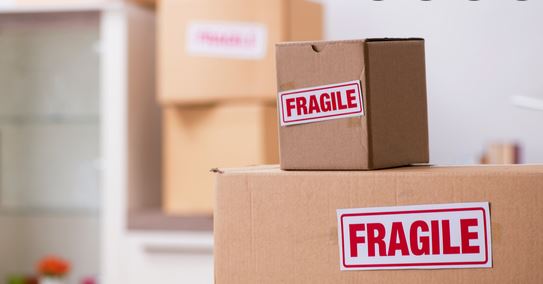 Many items can be considered fragile, from food produce to electronics, medicine, and even glassware. If you're manufacturing and shipping these items, or even if you're sending one item, you need to be aware that they are fragile and make sure the right steps are taken to ensure safe delivery.
Fortunately, it's easier than you think to safely ship fragile items in 2022.
Find A Reputable Courier
Whether you're planning to ship lots of items or just one product, you're going to want to choose a courier you can trust. The best way to ensure this is the case is to ask family, friends, and work colleagues which services they use. You'll probably get several different suggestions, all of which could be viable options as it's friends and family looking after you.
To verify the reputation, check the courier's website. It's the easiest way to verify they are genuine and they may have some testimonials. Alongside this, look at social media sites and online forums. You should be able to find an array of opinions regarding your courier service. If the majority are positive, you're off to a good start.
Add Monitoring Device
You can attach a wireless temperature monitoring device to your parcel. This device is effectively stuck to the parcel and has a predefined temperature range./ In the centre of the device is a circle which will be a set colour.
If the temperature moves outside the desired range then the circle changes colour, alerting the receiver that there has been an issue in transport.
It's one of the most effective ways to ensure delivery criteria are maintained and encourage the courier to take care of your parcels.
You can get a variety of monitoring devices, allowing you to check the temperature is maintained, impacts are avoided, or even drops haven't occurred.
The Packing Process
Obviously, you are responsible for packing the item into a box and dispatching it. That means choosing a box close to the size of your product. Ideally, the box should have a mould inside it that conforms perfectly to your product. This will protect it from knocks and other issues.
If a mould isn't an option, then the box will need to be filled with soft packaging, such as foam. This fills all gaps and helps to reduce the damage caused by impacts.
Once you've sealed the box type it is also important to clearly add the address for delivery and your sending address. This will help the courier to contact the right person if there are any issues.
Get Insurance
If something happens to your item during transit it may be easy to blame the courier but difficult to get any compensation. That's why you should ensure you have adequate insurance cover. Let the insurance company argue with your courier while you are guaranteed not to be out of pocket.
This approach allows you to concentrate on the customer and rectifying the delivery issue. After all, it's the customer that is most important.
Why Should You Outsource Your Medical Transcription?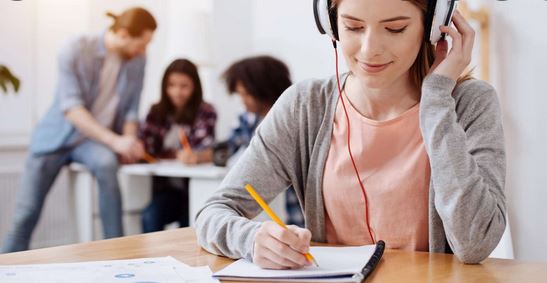 Medical transcription is transcribing medical reports, such as doctor's notes, patient histories, diagnostic test results, and discharge summaries, into written form. It is a vital part of the healthcare industry, ensuring that accurate records of patients' medical histories and treatment plans are kept.
Top 5 Benefits of Outsourcing Medical Transcription Services
There are many reasons why you should outsource your medical transcription. In this guide, we look at the top five.
Helps Consolidate Medical Documentations
Outsourcing medical transcription can greatly help health facilities by consolidating documents. In the medical field, data and information should always be error-free and accurate since they serve as the basis for the patient's treatment in the short and long term. During a patient's healing journey, diagnosis and history are essential details. Additionally, when transcribing medical reports, it is vital to be as accurate as possible to ensure correct information so that patients receive the best possible care.
Aside from medical consolidations, outsourcing helps improve communication between doctors, nurses, and other healthcare professionals, as well as between different departments within a hospital or clinic, since they have a single point of reference. Good collaboration is essential for providing the best possible care to patients.
Cost-Effective and Efficient
Outsourcing your medical transcription can be a cost-effective solution for your business. Using a professional transcription company can save on training costs and employing in-house staff to carry out the work. Besides, you don't have to buy or maintain specialized equipment. Your team will also free up time to focus on other tasks, such as patient care.
If you're a medical professional, you know how important it is to maintain a work-life balance. Unfortunately, this cannot be easy when you're constantly bogged down by paperwork. By outsourcing medical transcription, one can focus on other aspects of life and business. This can help prevent burnout and keep healthcare workers fresh for their patients.
Access to Add-on Services
When you outsource your medical transcription, you can access special services tailored to your specific needs. For example, if you have a large volume of reports to transcribe, you can use a service that offers a bulk discount. Or, if you need your documents translated into another language, simply use a provider that provides that functionality.
Compliance With HIPAA Regulations
HIPAA is a privacy rule established to protect patients' sensitive information and data. The goal of the regulation is to protect private information while simultaneously allowing an efficient flow of data between parties authorized to access it. Therefore, while outsourcing your medical transcription services to a provider, ensure that the company complies with HIPAA laws and guarantees your data's confidentiality.
With this in mind, when you outsource your medical transcription to a reputable company like GoTranscript, you can be sure that your reports will remain confidential. To protect your data, transcription service providers should provide strict security measures, such as encryption and password protection. Besides, your documents will have a secure folder on the transcription service's servers online, which only authorized personnel can access.
No In-House Recruitment Is Required
Outsourcing medical transcription to a professional service provider can help you focus on the most critical tasks that you need to accomplish. Although hiring in-house transcribers can be an attractive option, maintaining monthly salaries, expenses, training, and office space may be costly in the long run. Outsourcing the services removes the burden of having an internal team. Besides, it gives you the leverage to spend more on improving your facilities' services and the well-being of your patients.
Although micromanagement is not a virtue business should promote, it's critical to lay out a system that can function even in your absence if you intend to set your medical facility for success. Delegating or outsourcing your medical transcription services provides you with an avenue to have control over your requirements. Besides, you can explain the outputs you want to achieve as you monitor the process first-hand. In case of issues, you can sort and address them immediately with the professionals.
Conclusion
Medical transcription is a vital part of the healthcare industry, providing accurate and up-to-date records of patients' medical histories, diagnostic test results, and treatment plans. If you are looking for a way to improve the efficiency of your medical practice, consider outsourcing your medical transcription.
5 Super Useful Tips for modern sales teams to improve sales commission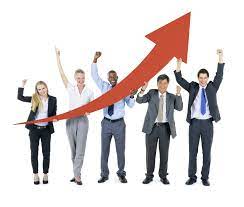 Sales teams are responsible for generating revenue and closing deals on products or services. With the rapid pace of change and the shift in how businesses operate, sales teams need to be flexible and innovative to stay competitive. The sales team needs to be aligned in their efforts, as well as have a common understanding of what is involved in closing a sale. To improve communication within the sales team, there should be regular meetings for feedback, input, and sharing of ideas about how to generate revenue and win over customers. Sales teams need to focus on the overall sales process, from planning and forecasting to finalizing the deal. This includes knowing what stage of the sales cycle a business transaction is in and finding out what kind of revenue a business can generate.
Tips To Improve Sales Commission :
1. Encourage collaboration within the sales team :
Sales teams need to work collaboratively to improve their effectiveness and efficiency. Team managers should encourage members of the sales team to be involved in ideas, feedback, and partnership discussions with each other. Share information that is useful for the group and help develop innovative ways to generate revenue. Encouraging cooperation and teamwork is essential to the success of a sales team.
2. Encourage communication :
Being effective in the field requires communication between the sales team and customers. Sales representatives need to be open to questions and listen attentively to customers. They should also engage in questions related to how the customers perceive their company, its services, and its products. They should also solicit opinions from different sections of the customer base about how an offering can be improved or adapted for future use. Having a productive line of communication is important when it comes to closing deals. 
3. Create an effective workflow:
To gain better efficiency in the sales team, it is essential that they have a clear workflow set up. This is important to make sure everyone knows what they should be working on and have a clear direction to focus their efforts. Knowing what the process is and how it works will make it easier for sales representatives to assess where they are in the sales quota and help them prepare for upcoming meetings.
4. Set up a dashboard of metrics :
The dashboard should be easily accessible, and provide easy access to key metrics, reports, and sales projections. Sales representatives can use this information as a reference tool so they know where they stand with their objectives and other team members can stay informed about how the business is progressing. The essential information in this tool should include charts that document any activities that need to be completed at different stages of the sales process.
5. Choose the right sales tools:
Sales teams need to have the appropriate software and tools to work effectively and collaborate with each other. These can help significantly in the overall performance of a sales team. This can be used to help build credibility by showcasing positive reviews from customers on products and services. The value of good software is underestimated by many businesses, which results in less than stellar results when trying to increase sales or improve sales processes. 
The elevate.so is a useful Platform that is helpful for building sales team leadership and allowing the sales team to access the information they need to be successful. This software can help increase sales by improving communication and providing helpful feedback after meeting with potential clients or customers.
How to Run a Successful Promotional Business Event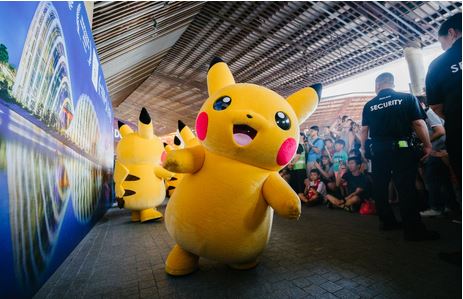 Looking for a fun, effective way to promote your business? Why not run an event? So much is done online these days, but part of your marketing strategy can definitely be non- digital if you go about it in the right way. Connecting in person can help improve your brand's reputation, it also gives you the chance to demonstrate products or services that may be a little more difficult to show online. It enables you to speak with existing customers, and get an idea about the kinds of people you're currently selling to. All of this is valuable information that you can utilise going forward in your business. Here are some ideas for running a successful promotional event.
Promote
The first step to running a successful business event is ensuring you get enough interest and people attending. This means promotion is vital- you need to reach the right audience and ensure they know about your event. If you have a mailing list then you can contact people here via newsletter to let them know the details. Social media is another excellent way to connect, publish a number of posts over the weeks leading up to the event to promote and inform your followers. You could send invitations to some customers or clients directly, or go with a non digital method such as posting flyers and leaflets to homes in your local area depending on the kind of reach you're after. This is a really important part of the process, to make a business event worth your time and money you absolutely need to know that enough people will attend. So all hands on deck with promotion! Depending on the size of your event, you may need to implement a ticket system or hand stamps to keep track of the number attending- click here for more information on this.
Make it fun
Making an event fun will dramatically increase the amount of people that are likely to attend. If you can get people to come to your event then you're in a good position to promote your business and products to them. But remember, people will come because there's something in it for them, not for you. If you're running your event as a fun, family affair then things like a bouncy castle and face painting for kids are a good idea. You could invite food stall vendors to come and sell at your event, and entertainers such as face painters, balloon artists and jugglers. Once people are at your event having fun, you could encourage them to try your products or have a chat about your business and what you do. You could hand out free marketing merch as a way to promote your company, and ask them to sign up to your mail and socials if they're not already as a way to improve your customer reach.
Prepare your staff and sales pitches
You might have excellent employees in your business, but some people are naturally more people-oriented than others. Choose staff members who you know will give it their all and be able to communicate effectively with anyone coming to enquire about your stall, they should be friendly, engaging and great at delivering information in a persuasive way. After all, you're there to sell your brand and products so keep that in mind. Before the event, offer training to improve knowledge about your product and business, work on your sales pitch and go through how to answer any tricky questions that might come up. That way, when people enquire, you can be sure that they'll be given all of the right information.