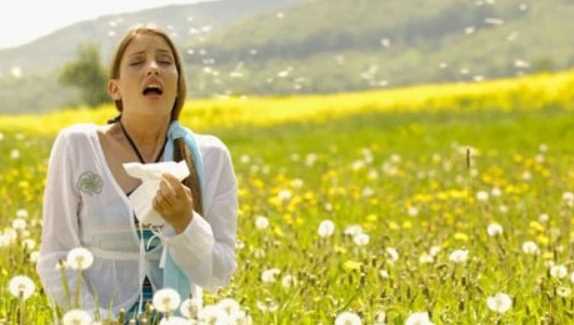 Approximately more than 10 million people in the UK are estimated to suffer from Hay Fever – one of the most common allergies worldwide. Also known as allergic rhinitis, hay fever is group general term for a bunch of symptoms that affect your nose
What is Hay Fever?
Wherever you are exposed to an allergen, your body's immune system could potentially mistakenly perceive the substance as harmful for you. As a result, antibodies start sending a signal to your body to widen the blood vessels and also increase the production of inflammatory elements such as histamine. As a result, your immune system response leads to the following two types of allergic reactions:
Perennial – symptoms that are usually triggered by dust particles, mould, pet hair as well as other elements and is usually experienced throughout the whole year.
Seasonal – symptoms that are caused by the allergic sensitivity to elements like pollen, grass and spores and is usually the most active at the start of autumn
What are the symptoms?
The usual symptoms of hay fever include but are not limited to:
Itchy or watery or red eyes
Itchy skin, mouth or throat
Constant sneezing and coughing
Blocked or runny nose
Headaches and fatigues caused by poor sleep quality resulting from nasal congestion
What Are The Causes of Hay Fever?
Allergens
One of the most common elements that trigger hay fever is allergens. For example, due to climate change, it was predicted that the severity of pollen will be drastically increased across North-West Europe this year. In addition to that, the recent set of lockdowns forced many people to spend significantly more time at home, reducing our immunity and resistance to allergies like pollen. In addition to pollen, the other allergens that lead to hay fever could include:
Mould or Fungi
Pet Fur or Dander
Dust
Perfume
Cigarette smoke
Genetics
Another common reason for hay fever is genetics – if one of your family members suffers from allergies, then the chances of developing similar allergies increase. However, luckily, skin and respiratory conditions like eczema or asthma do not increase the risk of developing hay fever.
What Are The Treatments
If it is difficult or impossible to restrict and reduce exposure to allergens, there are multiple effective treatments that are available at Pharmica to combat hay fever symptoms.
Nasal sprays
These spray treatments usually include active ingredients that belong to the corticosteroid family of medicines. They reduce inflammation inside the nose, as a result, helping to reduce the common symptoms like itching, sneezing and a running nose, overall helping you to breathe easier. For example, treatments like Clarinaze or Nasonex are the most popular intranasal corticosteroids due to their effectiveness, accessibility and fast-acting features.
Vitamin C
Vitamin C is an essential element that is proved to boost the immune system as well as acting as a natural antihistamine. Good sources of Vitamin C include oranges, broccoli and strawberries but our Vitamin C supplement is an easy and convenient way to make sure that your intake is sufficient.
Antihistamine tablets
Antihistamine tablets contain ingredients that work by blocking the unwanted effects of histamines that is the substance produced by the body to fight allergies. Therefore,  during allergy seasons, antihistamine tablets can be taken once per day to provide long-lasting and effective relief for up to 24 hours. For example, Fexofenadine blocks the histamine receptors in the spinal cord and is, therefore, one of the most effective non-drowsy treatments. Other popular brands include Piriteze and Clarityn.
Enhancing Your Health and Quality of Life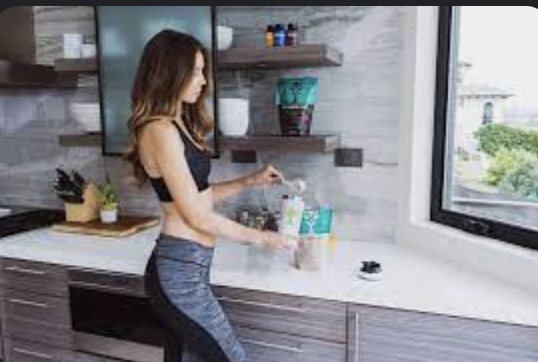 Most people find it obvious that health can impact their quality of life. As a result, they underestimate the complexity of the relationship between the two concepts and how much control they have over both. Minor changes can make a surprising difference when it comes to enhancing the quality of life, health, and wellness.
What Is Quality of Life?
Everyone has a general idea of what it is to be healthy. However, quality of life is a much more nebulous concept. Most people think of it as a subjective measure of happiness, but there's more that goes into maintaining a high quality of life than just finding things to be happy about. Enhancing quality of life requires a commitment to making positive changes like those found in this wellness and lifestyle blog.
How Health Impacts Quality of Life
There are many measures of quality of life. Some apply broadly to entire populations and assume a state of overall good health. Others seek to better understand the impact of specific diseases and chronic health conditions on the overall quality of life. What's clear from the data in aggregate is that objective health measures have a direct impact on subjective well-being.
This is good news for people who do not suffer from any specific chronic conditions but may have room for improvement in terms of lifestyle-related health metrics. Simple lifestyle changes such as switching to a diet that contains less sugar and fewer processed foods, improving sleep hygiene, or committing to a new exercise routine can have an outsized impact on general health and quality of life, alike.
How Quality of Life Impacts Health
The relationship between quality of life and health doesn't just go one way. People that report a low quality of life tend to suffer from higher levels of stress, which increases their risk of developing other serious health conditions. Thankfully, just as simple lifestyle changes can have an outsized impact on overall health in many people, there are easy interventions that have been shown to improve people's quality of life.
Simple Tips for Enhancing Both Health and Well-Being
There's no way for the average person to eliminate stress from their life entirely. However, people can take steps to change their outlook on life in ways that promote well-being, enhance the quality of life, and thus improve overall health. Try these simple tips to get started.
Incorporate exercise into daily life instead of viewing it as a chore.
Keep an active mind by learning new skills or information.
Prioritize getting at least seven hours of sleep each night.
Stay organized to create healthier mental habits.
Practice gratitude instead of focusing on unfulfilled desires.
Find effective ways to cope with stress.
Put active effort into maintaining healthy friendships.
People who stay active in body and mind, view challenges as opportunities for growth, and commit themselves to the practice of basic self-care and maintaining healthy relationships almost always report a higher quality of life regardless of objective health measures. Implementing the tips above will help with both health and happiness.
Never Stop Growing
Personal development isn't a goal to be attained but a daily practice. Remember that no one is perfect and progress isn't linear. The key to enhancing health and quality of life is to stay committed to attaining this long-term goal even in difficult times. Try to stay on track by seeking inspiration and finding ways to incorporate positive habits into everyday life.
Low Testosterone: Symptoms, Diagnosis & Treatment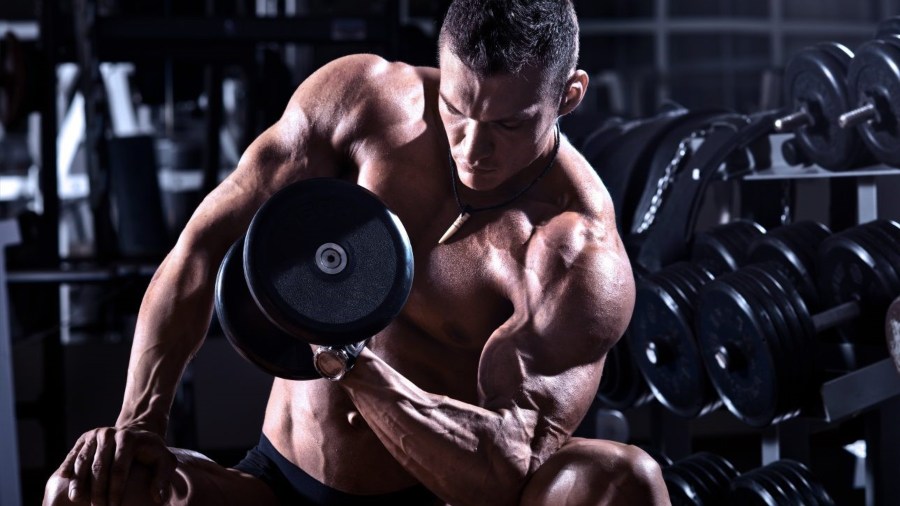 Do you find yourself feeling exhausted and weak?
Are you not able to think or focus as sharply as before?
Are you having problems with your sex drive?
If so, then it is possible that you may be suffering from Low Testosterone (Low-T).
Testosterone is an important hormone for men, produced in the testicles. It is responsible for many of the physical and mental characteristics of men. Low testosterone can cause a number of symptoms such as fatigue, depression, decreased libido and difficulty concentrating or focusing.
In this blog post, we will cover everything there is to know about Low Testosterone. We will look at its main causes, symptoms and treatment options.
What Is Testosterone?
Before understanding Low Testosterone it is important to understand testosterone itself. Testosterone is a male sex hormone that helps with various processes in the body including muscle growth, facial hair development and sexual function. It plays a major role in sperm production and erection capability. Without sufficient amounts of testosterone in the body it can lead to various health issues both physically and mentally.
Causes of Low Testosterone
It is normal for testosterone levels to decrease over time as men get older however there are certain factors that can contribute to Low-T such as:
Hormone imbalances due to medical conditions like diabetes or obesity
Infections such as HIV or mumps
Anabolic steroid abuse
Chronic liver or kidney diseases
Certain medications including steroids and opiates
These factors can affect the hormones naturally produced by your body which can result in low testosterone levels over time leading to the symptoms mentioned earlier.
The Best Testosterone Boosting Supplement in 2023: TestoPrime Review
Symptoms of Low Testosterone
The most common symptoms associated with low testosterone are reduced energy levels, fatigue and decreased libido. Some men may also experience mood changes such as depression or irritability.
Other physical changes associated with low T include reduced muscle mass, increased body fat and an overall decrease in strength and vitality. Some less common symptoms include night sweats, breast enlargement (gynecomastia) and hot flashes.
In some cases, male infertility may be linked to a lack of testosterone production.
There are several warning signs that may indicate low levels of testosterone:
Fatigue – feeling tired all the time even after sleeping 8 hours per night
Depression – persistent feelings of sadness or hopelessness Despair Loss of energy / motivation Apathy Inability to regulate moods Reduced libido (sex drive) Difficulty gaining muscle mass Decreased beard growth Anxiety/irritability Bone loss Weight gain Hot flashes Sleep disturbances Erectile dysfunction Hair thinning/loss
If you have been experiencing any of these symptoms then it may be time to get tested for Low-T. While some men experience only one symptom others experience multiple although unfortunately most men often confuse these signs with simply getting older and don't seek medical help until their condition has become more severe.
How Is Low Testosterone Diagnosed?
The first step for diagnosing this condition is a simple blood test that measures your total amount of circulating hormones (known as Total T). This will determine if your level falls below what's considered "normal" on average for an adult man between 19-50 years old (which usually means below 300 ng/dL).
Diagnosis of low testosterone involves testing for the hormone through either blood tests or saliva samples to determine whether the patient's levels fall within the normal range. Blood tests will measure the total amount of testosterone produced by the body whereas saliva tests measure the bio-available amount that can be used by cells throughout the body.
It is important to note that certain medical conditions can affect test results so it is best to consult with a healthcare professional before testing for low T.
Your doctor may also order additional tests such as free T4 & TSH (thyroid-stimulating hormone) depending on other factors like thyroid function or previous examinations results. They will use this information along with physical examinations and patient history to diagnose Low Testosterone more accurately.
Read More: The Best Supplements for Building Muscle and Cutting Fat
Treatment Options for Low T Levels
Treatment options for low testosterone vary depending on severity and underlying cause but generally involve either medications or lifestyle modifications such as dieting and exercise in order to boost natural production of the hormone.
Medication therapy involves taking supplements such as HCG (human chorionic gonadotropin) or testosterone replacement therapy (TRT). Lifestyle modifications include dietary changes (increasing protein intake) and increased physical activity which can help increase testosterone production naturally over time.
It may take several weeks for these interventions to have an effect on T levels so regular monitoring is necessary when using TRT or supplement therapies in order to avoid side effects such as acne or gynecomastia due to high doses of hormones being taken over extended periods of time.
Additionally, psychological therapy can be used in some cases where anxiety or depression are thought to be contributing factors in low T levels.
Once diagnosed with low testosterone, it's important that you seek treatment right away because untreated hypogonadism can lead to significant health issues over time including osteoporosis, heart disease and infertility in extreme cases! Luckily there are several ways in which you can treat this condition:
Diet & Exercise Plan
By eating healthier foods high in healthy fats like Avocados, Omega 3 fatty acids found in fish and nuts coupled with regular exercise routine consisting mainly weight training + aerobic workouts 3x week minimum will not only help increase muscle mass but also boost overall energy levels reducing fatigue making daily tasks easier!
Alongside this making sure enough sleep hours are had nightly (7-8 hrs) should also positively improve mood swings associated w/hypogonadism given proper rest gives our brains enough recovery time from stressful events thus preventing anxiety peaks overall helping reduce depression further if present!
Hormone Replacement Therapy
This involves using artificial hormones called Anastrozole or Exemestane which work by blocking estrogen production while stimulating natural production of testosterone within your own body thus increasing total hormone levels again over time gradually reducing any symptoms caused by decreased amounts before any real damage was done!
Depending on severity different doses might be prescribed but generally taking 1 pill daily should suffice eventually returning your levels back near normal ranges after roughly 6 months usage when monitored closely through regular doctor checkups during treatment alongside dieting/exercising regularly too!
Taking Testosterone Boosting Supplements
The most common, effective, safer and affordable option to boost testosterone levels is taking testosterone boosting supplements. The best testosterone booster supplement contains natural ingredients including minerals, vitamins and herbs that are clinically tested for testosterone boosting results.
These testosterone boosters are 100% safe and don't include any artificial hormone, steroid or banned stimulant for short-time results.
Concluding Now
Low testosterone, or 'low T', is a condition that affects men of all ages and can lead to a variety of health problems. Testosterone is responsible for the formation of masculine characteristics such as muscle mass and facial hair and is also important in fertility.
When testosterone levels are low, men may experience symptoms like fatigue, decreased sex drive, depression, irritability and others. There are also various forms of diagnosis and treatment available for low T.
In conclusion, Low Testosterone is a condition that affects many men across various age ranges with varying degrees of severity dependent upon individual circumstances. There are both physiological symptoms as well as psychological effects associated with this condition which can lead to reduced quality of life if left untreated for extended periods of time.
Diagnosis usually involves blood testing but should always be done with direct consultation from a healthcare professional for accuracy purposes prior to any form(s) of treatment being considered viable options for addressing the issue at hand long-term via medication therapies or lifestyle modifications depending on each individual case scenario best suited based upon results from said diagnostic process(es).
Should I Buy Benzoyl Peroxide or Salicylic Acid Products?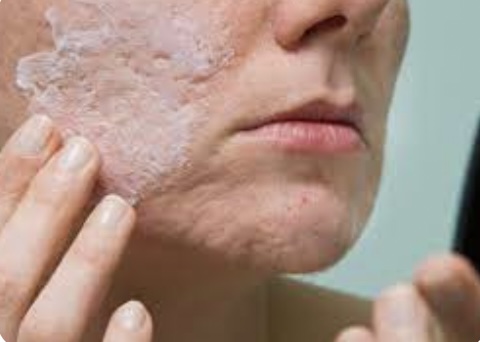 When you find yourself in the drug store aisle looking for products to beat your acne into submission, you've usually got some important decisions to make. Should you buy benzoyl peroxide or salicylic acid? It's a natural question to ask, so how do you decide which is right for your needs?
Each has its ideal use cases, so to shed some light on things, we're now going to look more closely at what they are. There are a variety of different factors at play here, so understanding what they are is crucial to a successful end result.
Whether you buy benzoyl peroxide or salicylic acid depends on your skin
The first factor to consider in this interesting equation is your overall skin health. If, other than your acne, your skin is relatively robust, then a benzoyl peroxide (BP) product may be more suitable. However, if you'd described your skin health as poor, then the gentler salicylic acid route might be better, as it's much less likely to cause aggravation.
Do you have any underlying health conditions?
Something else that will have a major bearing on which type of acne product you buy is whether you have any underlying health conditions. While both types of acne cleanser are available over the counter, your health may dictate whether you buy benzoyl peroxide or the alternative. Kidney disease, liver disease and diabetes are all conditions that may complicate things, so if this sounds like you, speak to your doctor before using anything.
How bad are you breakouts?
Another factor that influence your decision is the severity of your breakouts. If yours are on the severe side, salicylic acid might not make much of difference, meaning you'll need something a bit stronger – benzoyl peroxide. However, if yours are at the mild end of the spectrum, salicylic acid should at least be part of your thinking.
How often do you sweat?
If you're an active person in a role that involves lots of exercise that makes you sweat, you could end up with benzoyl peroxide bleaching your clothes – particularly if they're dark in colour. However, salicylic acid doesn't cause this issue, so it may be a better option for you.
What kind of acne are you experiencing?
The last factor that influences your decision on acne products is the type of acne you have. Should you have blackheads or whiteheads, salicylic is known to be most effective, whereas for mild pustules, it's benzoyl peroxide.
Whether You Buy Benzoyl Peroxide Or Not Depends On You
Ultimately, the decision on which of the two options is preferable depends very much on all the factors listed above – and a few we haven't too!
Your lifestyle plays a part, as does your skin type, acne type and overall health. As such, there's no such thing as a one-size-fits-all approach to beating acne.
What's good for someone else may not be great for you, so it's all about going through all the elements to find your answer. Failing that, if you just can't decide, go and speak to your local neighbourhood dermatologist, as they'll be able to quickly tell you which one is best for you.