How to Keep Cut Flowers Fresh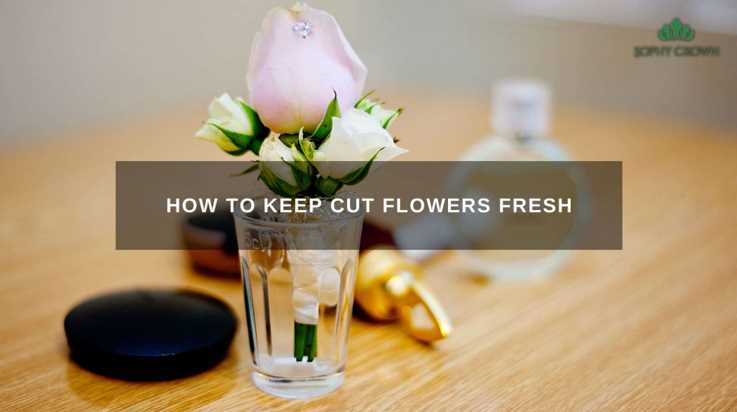 If you don't take adequate care of your fresh cut flowers, they may droop and die before their time. Sophy Crown Flowers Dublin's senior florist shares tips on how to keep flowers looking their best.
How to make cut flowers stay longer.
How can cut flowers be kept fresh for as long as possible? To keep your cut flowers fresh, follow these tips from flower farmers. You'll also learn about the best flower varieties to plant in your own backyard.
Picking Fresh Flowers at the Right Time of Year
Cut garden flowers early in the morning or early evening, when temperatures are cold and the stalks are full with water. When exposed to the intense heat of midday, plants become more susceptible to wilting.
For most flowers, avoid choosing them when in full bloom because they won't stay as long; pick them when they are just starting to show colour. (Note: This isn't true of roses, which do not continue to develop.)
How to Cut Flowers Outside in the Garden
Always use a sharp knife. Steer clear of scissors, which might damage the plant's water passages.
As soon as the stems are cut, place them in a bucket of clean, tepid water (not cold water).
If possible, put the flowers in their bucket of water in a cool, dark area for a few hours to help them stabilise before arranging. Even better, leave them overnight.
Keep flowers as cool as possible, but avoid placing them in your fridge if you can. Florists' coolers range from 33° to 40°F, so your fridge certainly won't be cool enough and any fruit or vegetables could generate ethylene gas, which shortens the life of cut flowers.
How to Pick a Vase
Pick the appropriate container for the job. Always use a fresh vase for your flowers, one that has been well washed and is free of any detergent or residue. A taller vase is better suited to cut flowers that are more delicate and light in weight. Reduce the height of large blooms and place them in a low vase to allow them to spread out.
Use a vase with a broad opening to allow for enough air circulation and enough space for all the stems.
Always use a fully clean vase, as bacteria can survive in filthy vases and your flowers may not last as long.
Tips on How to Cut Flowers for a Vase
Strip all the leaves from the lowest half to two-thirds of each stem. Do not leave any leaves below the water line, as they could decay and harm the quality of the water.
Before putting the flowers in water, trim the stems by two inches. The cleanest cut can be achieved with garden shears, although standard scissors will also work. Make 45-degree cuts on the stems to increase surface area and improve water flow. Some flowers, like roses, tend to develop air bubbles lodged in their stems, preventing water flow. To prevent this issue, cut the flower stalks underwater.
Maintain your flowers consistently. Replace dirty vase water with fresh water and clean your vase every single day. Dirty water can cause to bacterial growth that will swiftly result on wilting. To aid in water absorption, trim your flower stems every two to three days.
Re-cut the stems at an angle. A slanted cut helps if you are using floral foam; a stem with a point is easier to place. Cut flower stems at an angle also avoids the stem from resting on the bottom of the vase and sealing itself over. Angular cuts also provide a bigger surface area for water uptake.
Cut stems underwater if you wish to trim the stems of cut flowers before arranging them; otherwise, the stem can take in too much air, generating a blockage that keeps water from the bloom. (This is especially true with roses.) Underwater cutters are available from floral supply companies, or you can cut a flower in the yard, instantly submerge the stem in warm water, and cut it again in the house while holding it below the water line.
Poppies, milkweed, and other flowers with milky stems should be held in a flame for about 15 seconds immediately after cutting. This closes the latex in the stem but keeps the water-conducting channels open. Without searing, the latex ingredient can leak into the water and causing it to degrade soon. Other flowers in the vase may also suffer as a result.
Crush the stems at your peril. If you have a woody stem—on lilacs, for example—just cut above the stem. Flowers have been crushing stems with mallets for years. In fact, hammering the stems causes the stems decay faster in the water. If you can't cut above the woody stem, soak the entire stem in water for 20 minutes to an hour before cutting.
Keep cut flowers out of hostile conditions. Refrain from placing your fresh flowers in direct sunlight, near hot appliances, or near gusts of air from fans, air conditioning, or open windows. Tulips, for example, are highly heat-sensitive. Fresh fruit generates traces of ethylene gas, which can accelerate the wilting process of cut flowers.
Make sure the water is at the proper temperature. Most flowers do best in room-temperature water. Bulb blossoms endure the longest in cool or even cold water. Fill your vase to three-quarters full and keep topping it off as the flowers absorb more liquid, whether you're using cold or lukewarm water.
Use only warm or hot water. In order to thrive, flowers need a temperature range of 80° to 110° Fahrenheit. The water in the vase does not need to be maintained at that temperature, but always start cut flowers in warm, not cold, water. Cold water has a higher oxygen content, which can cause air bubbles to grow in the stems of your flowers, preventing their water uptake. Spring bulbs such as tulips and daffodils are the exception to this rule, as they prefer to be immersed in cold water.
Make acidic water available.
Cut flowers do best in slightly acidic water, particularly with a pH level between 3.5 and 5.0.
Make your own flower food. If you don't want to spend money on flower food, make your own at home. Traditionally, three parts water, one part Sprite (for sugar), and a few drops of bleach are combined to make the most popular vase-cleansing solution. Another traditional flower food recipe is to mix two teaspoons of apple cider vinegar, two tablespoons of sugar, and half a teaspoon of bleach into a quart of water.
Feed the blossoms with a tablespoon of sugar. Some florists use a dash of bleach to limit bacterial development (about a quarter teaspoon per litre of water) (just a quarter teaspoon per litre of water). In both cases, the flower's lifespan is extended.
Nurture your flowers with a flower food package. Florists and supermarkets supply pre-packaged combinations of all the key preservatives that make cut flowers survive. A biocide is included in these flower food packets in order to kill unwanted germs as well as provide a balanced pH level for the water.
Prune any leaves below the waterline. Any leaves immersed underwater might rot and create bacterial development, so it's crucial to routinely check your flowers and remove any underwater leaves.
Display the bouquet away from full light, heat, or hot and cold gusts. Place the vase far enough away from fruit bowls to avoid spills.
Every day, make sure the vase is still there. Keep the healthy blooms free of bacteria by getting rid of any dead or fading blossoms.
Change the water every few days, replenishing any flower food as well.
Vodka helps to slow down the wilting process. Delaying the ageing of your cut flowers is possible by adding a little alcohol to the mix. The alcohol in vodka blocks flowers from generating ethylene gas, which is what makes flowers wither.
Different harmful flowers into separate containers.
Toxic compounds released by freshly cut hyacinths, iris, and daffodils can harm other aquatic plants. For a day, isolate these flowers from other kinds of flowers and place them in a separate container.
Which Flowers Are Best for Cutting?
Most people have heard of cut Dianthus flowers, which include Carnations, Pinks, and Sweet Williams. 14 to 21 days is about right!
Oriental Lilies, for example, are a long-lasting flower that can be displayed for up to ten days. When trimming lilies in the garden, leave a third of the lower stem. Daylilies (which are not genuine lilies) are not cut flowers; they don't endure more than one day.
Sunflowers and gladiolus both have a vase life of 7 to 10 days, and both make beautiful cut flowers.
This flower's life expectancy is around a week.
Tulips may stay fresh in a vase for up to one week, and even beyond that time, they'll continue to bloom. (The sap from some flowers, like daffodils, might diminish the vase life of other flowers. (Tulips don't mix with daffodils.)
Peonies last 5 to 7 days. In order to avoid damaging the young plants, only a few blooms from each peony plant should be harvested.)
Sweet peas endure 3 to 7 days and give wonderful height to a flower arrangement. The more you trim your sweet peas in the garden, the more they will bloom!
Here are reader favourites from the flower cutting garden:
Nerine, tulips, peonies, safflowers and salvia bloom from May through July.
July to September: Sunflowers, Zinnia, Cosmos, Rudbeckia, Dahlias, Stock, Asters, Statice, Amaranthus
Is There a Shelf Life for Cut Flowers?
A variety of factors, including species and quality, influence how long cut flowers last after being removed from their stems. Fresh cut flowers from your garden can go immediately into a vase, preserving optimum freshness. Cut flowers from the grocery store or a flower delivery service may be fresh, or they may have languished in a warehouse for days.
Consider chrysanthemums, carnations, alstroemeria, lis, hydrangeas, and clematis if you want long-lasting flowers. This bouquet should last for at least ten days when placed in fresh water. Chrysanthemums have been known to endure upwards of four weeks, which causes some florists to consider them the greatest flower for indoor vases. Other flower species like lilacs, daisies, and peonies survive a substantially shorter time—usually three to seven days, depending on the type.
Plucking Flowers Is Better Than Cutting Them Is it?
The vase life of your fresh garden flowers can be extended by cutting them instead of plucking them when you bring them inside. When you cut a flower at a 45-degree angle using clean garden shears, you offer a vast surface area for the stem to absorb water in a vase. The flower's surface area is reduced when it is picked.
Cut flowers in the morning or evening when the blossom holds optimum moisture. If you cut your flowers at noon, they will have a shorter vase life because the air is drier. Then immediately put your fresh flowers from the garden in warm water until you're ready to place them in a floral arrangement.
The longer you keep your cut flower arrangements, the more enjoyment you'll have from them. What advice do you have to offer? Share it with us in the space provided!
5 Great Reasons to Take a Trip to Orlando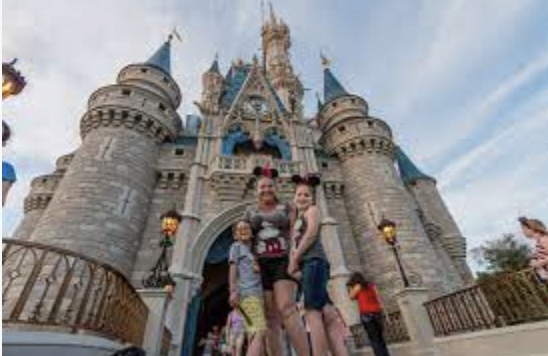 Did you know that Orlando was named the most popular city in America?
In 2018, there are 75 million people visited Orlando. It should come as no surprise that Orlando has grabbed the title of "#1 City in America" from the Orlando Tourism Marketing Bureau. We can only hope that someday we'll experience all that Orlando has to offer!
Learning about Orlando might inspire you to go there someday. If you're thinking of visiting this amazing city, keep reading to discover some of the best reasons to take a trip to Orlando!
1. Theme Park Wonder
The world-famous theme parks and attractions offer plenty of entertainment for all ages. There are also various other attractions, such as miniature golf, water parks, go-karting, and thrilling escape rooms. With the beautiful state of Florida surrounding the area, visitors can enjoy an array of incredible landscapes, from natural beaches and forests to man-made landscapes like the Florida Keys and Disney World.
Orlando Theme Park Wonder is a great destination to explore with its unique culture, attractions, climate, and diversity. Whether it's going to Walt Disney World or Universal Studios. Not only is Orlando home to some of the best escape rooms, but it also provides an unforgettable experience and gives visitors a chance to bond with family and friends.
2. Culinary Scene
With a variety of delicious restaurants serving up delicacies from around the globe, you'll be sure to find something you love. On top of being a foodie paradise, Orlando activities have a thriving nightlife, with music, dancing, and an endless list of bars and clubs. And if you're looking for something a little more laid-back, there are plenty of enchanting lounges, cozy cafés, and waterfront restaurants to choose from.
From charming cafés to fun pubs and clubs, there's never a dull moment in Orlando's culinary scene.
3. World-Renowned Shopping Districts
Among the city's must-visit shopping centers are The Mall at Millenia, Florida Mall, and the newly-opened Disney Springs. Each of these shopping centers offers a diverse range of retailers to fantastic entertainment. The Mall at Millenia is well known for its luxury brands and features the likes of Gucci and Louis Vuitton.
The Florida Mall is an expansive destination with over 200 stores, while Disney Springs is an outdoor shopping.
4. Unwind in Nature
Planning a trip to Orlando offers a myriad of attractions, as well as some of the most beautiful natural settings in the world. Nature lovers will enjoy long hikes, and bike rides through lush green woods, wildlife spotting, and camping under the stars. Golfers have plenty of opportunities to practice their swing.
For outdoor adventurers, Orlando offers white-water rafting, zip-lining, and kayaking.
5. Splendid Spas and Health Clubs
In Orlando, there are an array of splendid spas and health clubs available that provide total luxury and comfort. Whether you choose a tranquil and calming couples massage in a secluded spa or a cool and invigorating lap in a heated outdoor swimming pool, there is something for everyone. Spas and health clubs also feature other enriching amenities, like yoga classes and aromatherapy treatments.
Go On A Trip To Orlando
Orlando is a great place to visit for all ages, with an array of exciting activities and attractions. Whether you're looking for a getaway full of adventure or just a chance to relax and recharge, from theme parks to lively nightlife entertainment, this city has something for you.
So what you are you waiting for? Start planning a trip to Orlando.
Bookmark our site now and come back for more insights and valuable information!
How to Select Flower Delivery Companies: Everything You Need to Know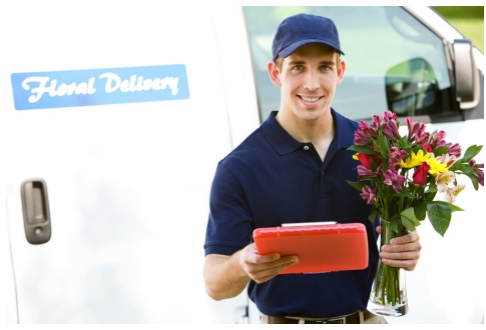 Studies show that receiving flowers can decrease depression and anxiety, making them the perfect gift for loved ones.
With the holidays coming up, now is a great time to invest in some flowers and spread the cheer.
If you want to purchase an arrangement, you need to know how to find the best delivery services.
Continue reading to discover the most critical factors when you select flower delivery companies!
Identify Delivery Zones
One of the first things to check while you select flower delivery companies is their shipping zone.
Even large chain delivery stores have limitations on where they will send flowers to. When you start searching online, make sure you type in your local area. If you aren't having luck in your community, teleflora flower delivery is recommended.
You can get flowers delivered to most states and depending on how close the delivery zone is to the florist, you can get same-day options.
Look at Reviews
Reading online reviews can help you make a decision when choosing delivery companies.
You can see images of what customers received, along with helpful tips. If you encounter negative reviews, don't be afraid to mention them on a call. Sometimes, a change in staffing or procedures can influence results.
Take a look at the review dates to ensure you aren't basing your decision on outdated results. You can also ask follow-up questions on certain sites and social media platforms.
Compare the Costs
When it comes to comparing flower delivery costs, you may have to grab a pen and paper.
Delivery fees vary based on your location and the distance of the flower delivery. The price of the bouquets and arrangements may also fluctuate in competitive areas. Write down the general costs for a few delivery companies to see which one is the most affordable.
It's common for floral companies to put certain arrangements on special. If you get a delivery during a holiday, you can save money on flowers that are in season and abundant in the area.
Explore the Florist's Customer Service
Ordering flowers online can feel impersonal for some, which is why most florists supply a number to contact.
Once you've narrowed your options down, contact each florist and discuss what type of arrangement you want. This will open a conversation to help you discover the quality of their customer service and knowledge.
Can You Select Flower Delivery Companies With Confidence? 
If you want to select flower delivery companies with excellent service and flowers, you have a few options to choose from.
Floral companies invest in all types of flowers that come at reasonable costs, but you have to do your research. Online reviews are a great resource for learning more about a company, but you may want to contact them before making a final decision.
Don't be afraid to consult with a florist if you can't differentiate between prices.
Make sure you check out our page for more info about delivering gifts to loved ones and improving someone's mood!
8 Important Considerations When Buying a Phone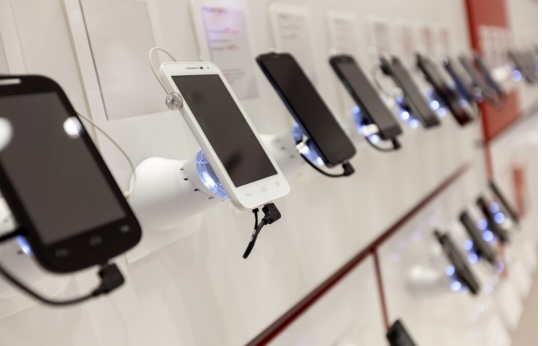 Believe it or not, almost 100% of American adults own a cell phone today. It wasn't all that long ago that a cell phone was seen as a luxury item, but it has quickly turned into a necessity for many people.
If you're in the market for a new cell phone right now, you should put some serious thought into which one you're going to buy before doing it. Buying a phone on a whim could end up being a big mistake since it's not always going to lead to you shopping around for the best mobile phones.
Instead, you should think about the things that you're looking for in a smartphone and then generate a list of smartphone pros and cons. It'll make it so much easier to buy a phone from the beginning.
Here is a smartphone buying guide featuring eight important considerations to keep in mind when buying a phone.
Brand
Because so many people own smartphones nowadays, there are a whole host of brands that specialize in producing them. Everyone knows about smartphone brands like Apple and Samsung, but Sony, LG, and HTC are just a few other smartphone brands that should be on your radar.
Do your research on all the different smartphone brands when you know that you're going to be buying a phone soon and select the one that you like the most. It'll allow you to narrow down your smartphone options quickly.
Carrier
In addition to giving thought to which smartphone brand you want to go with, you should consider which cell phone carrier you like the most. Verizon, T-Mobile, and Sprint will be several of the best options.
The carrier that you choose should have a reputation for delivering great service in your specific area. They should also have the smartphones that you would like to buy in stock.
Size
Do you want a tiny cell phone that you can fit into your pocket without a problem? Or would you prefer a large smartphone that looks almost like a tablet when you pull it out?
Either way, you will be able to pick which size you want when you're buying a phone. You might want to think about when and where you'll actually utilize your phone so that you can purchase a size that will work best for you.
Speed
The good news for those buying a phone is that almost all of the smartphones on the market today are super fast. You shouldn't have any trouble looking things up online or communicating with others via phone calls or text messages on your smartphone.
But there are, of course, some smartphones that are faster than others. So if you're going to be using your phone for work purposes or for your social media obsession, you should search for one that's known to be speedy. It'll ensure that your smartphone won't have any problems keeping up with you.
Capacity
Many smartphone users have set up accounts in the so-called "cloud" to store photos, videos, etc. so that they don't have to fill their phones with them. But if you would prefer to keep these things on your smartphone, you'll want to look for a phone with a big enough hard drive.
Since so many people have fallen in love with using the cloud, some smartphone manufacturers have moved away from producing phones with big hard drives. But there are still some out there that will be equipped to store whatever you would like on them.
Camera
The cameras found on smartphones have turned into some of their most important features. People use their cameras so often that they want to find phones that can capture great photos and videos.
Fortunately, most smartphones released today come outfitted with cameras that will take amazing photos and videos. But just like with everything else, there are some smartphones with much better cameras than others.
You will want to pick out one of these phones if you're someone who is constantly posting photos and videos on social media or taking photos and videos of your kids.
Price
The average cost of a cell phone has gone up and up and up some more over the last decade. A smartphone is going to cost you right around $350 on average, and it's not uncommon for people to spend more than $1,000 on some phones these days.
As a result, you're going to need to put a budget in place prior to shopping around for a smartphone. Otherwise, you might end up breaking the bank on one that you can't necessarily afford.
Case
After buying a phone, you'll want to toss it directly into a case to keep it safe. The last thing that you want to do is drop a smartphone that costs hundreds or maybe even thousands of dollars and break it.
For this reason, you should shop for a new case for your phone while shopping for the phone itself. It'll make it possible for you to buy both so that you're able to stick your smartphone into a case from the start.
Learn more about some of the fantastic cases that are available for smartphones in this day and age and see which one you like the best.
Remember These Factors When Buying a Phone
Buying a phone is something that most people do every couple of years. But because phone technology changes so fast, people sometimes get overwhelmed when it's time for them to get their hands on a new phone.
You can make it so much easier to buy a phone by considering everything that we've listed here. It should help you land on a smartphone that you'll love from the beginning.
Browse through our blog for more articles featuring tips on buying cell phones and other gadgets.