How to Keep Cut Flowers Fresh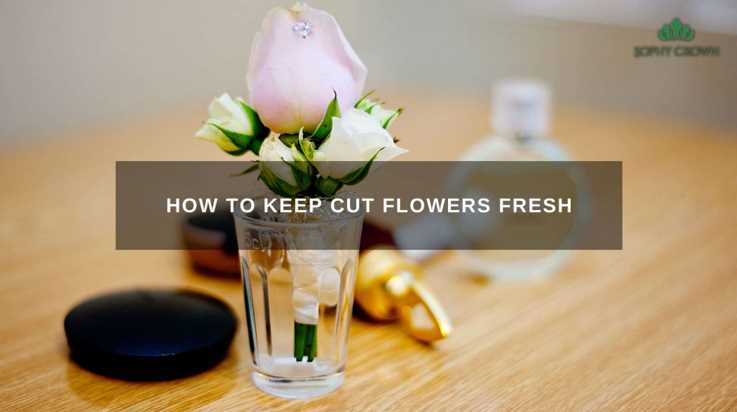 If you don't take adequate care of your fresh cut flowers, they may droop and die before their time. Sophy Crown Flowers Dublin's senior florist shares tips on how to keep flowers looking their best.
How to make cut flowers stay longer.
How can cut flowers be kept fresh for as long as possible? To keep your cut flowers fresh, follow these tips from flower farmers. You'll also learn about the best flower varieties to plant in your own backyard.
Picking Fresh Flowers at the Right Time of Year
Cut garden flowers early in the morning or early evening, when temperatures are cold and the stalks are full with water. When exposed to the intense heat of midday, plants become more susceptible to wilting.
For most flowers, avoid choosing them when in full bloom because they won't stay as long; pick them when they are just starting to show colour. (Note: This isn't true of roses, which do not continue to develop.)
How to Cut Flowers Outside in the Garden
Always use a sharp knife. Steer clear of scissors, which might damage the plant's water passages.
As soon as the stems are cut, place them in a bucket of clean, tepid water (not cold water).
If possible, put the flowers in their bucket of water in a cool, dark area for a few hours to help them stabilise before arranging. Even better, leave them overnight.
Keep flowers as cool as possible, but avoid placing them in your fridge if you can. Florists' coolers range from 33° to 40°F, so your fridge certainly won't be cool enough and any fruit or vegetables could generate ethylene gas, which shortens the life of cut flowers.
How to Pick a Vase
Pick the appropriate container for the job. Always use a fresh vase for your flowers, one that has been well washed and is free of any detergent or residue. A taller vase is better suited to cut flowers that are more delicate and light in weight. Reduce the height of large blooms and place them in a low vase to allow them to spread out.
Use a vase with a broad opening to allow for enough air circulation and enough space for all the stems.
Always use a fully clean vase, as bacteria can survive in filthy vases and your flowers may not last as long.
Tips on How to Cut Flowers for a Vase
Strip all the leaves from the lowest half to two-thirds of each stem. Do not leave any leaves below the water line, as they could decay and harm the quality of the water.
Before putting the flowers in water, trim the stems by two inches. The cleanest cut can be achieved with garden shears, although standard scissors will also work. Make 45-degree cuts on the stems to increase surface area and improve water flow. Some flowers, like roses, tend to develop air bubbles lodged in their stems, preventing water flow. To prevent this issue, cut the flower stalks underwater.
Maintain your flowers consistently. Replace dirty vase water with fresh water and clean your vase every single day. Dirty water can cause to bacterial growth that will swiftly result on wilting. To aid in water absorption, trim your flower stems every two to three days.
Re-cut the stems at an angle. A slanted cut helps if you are using floral foam; a stem with a point is easier to place. Cut flower stems at an angle also avoids the stem from resting on the bottom of the vase and sealing itself over. Angular cuts also provide a bigger surface area for water uptake.
Cut stems underwater if you wish to trim the stems of cut flowers before arranging them; otherwise, the stem can take in too much air, generating a blockage that keeps water from the bloom. (This is especially true with roses.) Underwater cutters are available from floral supply companies, or you can cut a flower in the yard, instantly submerge the stem in warm water, and cut it again in the house while holding it below the water line.
Poppies, milkweed, and other flowers with milky stems should be held in a flame for about 15 seconds immediately after cutting. This closes the latex in the stem but keeps the water-conducting channels open. Without searing, the latex ingredient can leak into the water and causing it to degrade soon. Other flowers in the vase may also suffer as a result.
Crush the stems at your peril. If you have a woody stem—on lilacs, for example—just cut above the stem. Flowers have been crushing stems with mallets for years. In fact, hammering the stems causes the stems decay faster in the water. If you can't cut above the woody stem, soak the entire stem in water for 20 minutes to an hour before cutting.
Keep cut flowers out of hostile conditions. Refrain from placing your fresh flowers in direct sunlight, near hot appliances, or near gusts of air from fans, air conditioning, or open windows. Tulips, for example, are highly heat-sensitive. Fresh fruit generates traces of ethylene gas, which can accelerate the wilting process of cut flowers.
Make sure the water is at the proper temperature. Most flowers do best in room-temperature water. Bulb blossoms endure the longest in cool or even cold water. Fill your vase to three-quarters full and keep topping it off as the flowers absorb more liquid, whether you're using cold or lukewarm water.
Use only warm or hot water. In order to thrive, flowers need a temperature range of 80° to 110° Fahrenheit. The water in the vase does not need to be maintained at that temperature, but always start cut flowers in warm, not cold, water. Cold water has a higher oxygen content, which can cause air bubbles to grow in the stems of your flowers, preventing their water uptake. Spring bulbs such as tulips and daffodils are the exception to this rule, as they prefer to be immersed in cold water.
Make acidic water available.
Cut flowers do best in slightly acidic water, particularly with a pH level between 3.5 and 5.0.
Make your own flower food. If you don't want to spend money on flower food, make your own at home. Traditionally, three parts water, one part Sprite (for sugar), and a few drops of bleach are combined to make the most popular vase-cleansing solution. Another traditional flower food recipe is to mix two teaspoons of apple cider vinegar, two tablespoons of sugar, and half a teaspoon of bleach into a quart of water.
Feed the blossoms with a tablespoon of sugar. Some florists use a dash of bleach to limit bacterial development (about a quarter teaspoon per litre of water) (just a quarter teaspoon per litre of water). In both cases, the flower's lifespan is extended.
Nurture your flowers with a flower food package. Florists and supermarkets supply pre-packaged combinations of all the key preservatives that make cut flowers survive. A biocide is included in these flower food packets in order to kill unwanted germs as well as provide a balanced pH level for the water.
Prune any leaves below the waterline. Any leaves immersed underwater might rot and create bacterial development, so it's crucial to routinely check your flowers and remove any underwater leaves.
Display the bouquet away from full light, heat, or hot and cold gusts. Place the vase far enough away from fruit bowls to avoid spills.
Every day, make sure the vase is still there. Keep the healthy blooms free of bacteria by getting rid of any dead or fading blossoms.
Change the water every few days, replenishing any flower food as well.
Vodka helps to slow down the wilting process. Delaying the ageing of your cut flowers is possible by adding a little alcohol to the mix. The alcohol in vodka blocks flowers from generating ethylene gas, which is what makes flowers wither.
Different harmful flowers into separate containers.
Toxic compounds released by freshly cut hyacinths, iris, and daffodils can harm other aquatic plants. For a day, isolate these flowers from other kinds of flowers and place them in a separate container.
Which Flowers Are Best for Cutting?
Most people have heard of cut Dianthus flowers, which include Carnations, Pinks, and Sweet Williams. 14 to 21 days is about right!
Oriental Lilies, for example, are a long-lasting flower that can be displayed for up to ten days. When trimming lilies in the garden, leave a third of the lower stem. Daylilies (which are not genuine lilies) are not cut flowers; they don't endure more than one day.
Sunflowers and gladiolus both have a vase life of 7 to 10 days, and both make beautiful cut flowers.
This flower's life expectancy is around a week.
Tulips may stay fresh in a vase for up to one week, and even beyond that time, they'll continue to bloom. (The sap from some flowers, like daffodils, might diminish the vase life of other flowers. (Tulips don't mix with daffodils.)
Peonies last 5 to 7 days. In order to avoid damaging the young plants, only a few blooms from each peony plant should be harvested.)
Sweet peas endure 3 to 7 days and give wonderful height to a flower arrangement. The more you trim your sweet peas in the garden, the more they will bloom!
Here are reader favourites from the flower cutting garden:
Nerine, tulips, peonies, safflowers and salvia bloom from May through July.
July to September: Sunflowers, Zinnia, Cosmos, Rudbeckia, Dahlias, Stock, Asters, Statice, Amaranthus
Is There a Shelf Life for Cut Flowers?
A variety of factors, including species and quality, influence how long cut flowers last after being removed from their stems. Fresh cut flowers from your garden can go immediately into a vase, preserving optimum freshness. Cut flowers from the grocery store or a flower delivery service may be fresh, or they may have languished in a warehouse for days.
Consider chrysanthemums, carnations, alstroemeria, lis, hydrangeas, and clematis if you want long-lasting flowers. This bouquet should last for at least ten days when placed in fresh water. Chrysanthemums have been known to endure upwards of four weeks, which causes some florists to consider them the greatest flower for indoor vases. Other flower species like lilacs, daisies, and peonies survive a substantially shorter time—usually three to seven days, depending on the type.
Plucking Flowers Is Better Than Cutting Them Is it?
The vase life of your fresh garden flowers can be extended by cutting them instead of plucking them when you bring them inside. When you cut a flower at a 45-degree angle using clean garden shears, you offer a vast surface area for the stem to absorb water in a vase. The flower's surface area is reduced when it is picked.
Cut flowers in the morning or evening when the blossom holds optimum moisture. If you cut your flowers at noon, they will have a shorter vase life because the air is drier. Then immediately put your fresh flowers from the garden in warm water until you're ready to place them in a floral arrangement.
The longer you keep your cut flower arrangements, the more enjoyment you'll have from them. What advice do you have to offer? Share it with us in the space provided!
The Truth About Tattoo Pain: Setting Realistic Expectations for First-Timers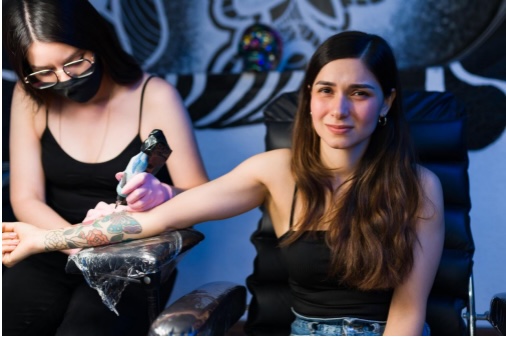 Are you considering getting your first tattoo but worried about the pain? Don't fret! We're here to set realistic expectations and ease your concerns.Understanding what tattoo pain feels like, debunking common myths, and knowing which areas hurt the most and the least will help you prepare.Plus, we'll share tips and techniques to make your experience more comfortable.So, get ready to embark on your tattoo journey with confidence and knowledge.
Understanding the Sensation: What Does Tattoo Pain Feel Like
You might be curious about what tattoo pain actually feels like. Understanding the sensation can help you prepare mentally and physically for your first tattoo.
When it comes to exploring pain tolerance, everyone's experience is unique. However, most people describe tattoo pain as a combination of discomfort and a sharp, stinging sensation.
It's important to distinguish between pain and discomfort. Pain is a temporary and manageable sensation, while discomfort can vary depending on factors like tattoo placement and the individual's pain threshold.
Keep in mind that pain is subjective and what might be painful for one person may be tolerable for another.
Remember to communicate with your tattoo artist throughout the process to ensure your comfort and manage any discomfort that arises.
Factors Affecting Tattoo Pain: Debunking Common Myths
Don't believe the common myths – factors such as location, size, and your own pain tolerance play a role in how much a tattoo hurts. Additionally, the use of the best numbing cream for tattoos can also influence the perception of pain, helping to reduce discomfort for many.
Let's debunk some of the myths about tattoo pain and set realistic expectations for first-timers like you who desire mastery in understanding the factors affecting tattoo pain:
Location: The level of discomfort varies depending on where you get your tattoo. Areas with more nerve endings, such as the ribs or inner thighs, may be more sensitive.
Size: The size of the tattoo also affects the pain level. Larger tattoos may take longer to complete, causing more discomfort.
Pain tolerance: Your personal pain tolerance is a significant factor. Some people have a higher pain threshold and can withstand the sensation better than others.
By understanding these factors, you can have a more accurate idea of what to expect when getting a tattoo and make informed decisions.
Tattoo Placement: Which Areas Hurt the Most and the Least
If you're curious about tattoo placement, it's helpful to know which areas tend to be more or less painful.
When it comes to pain, everyone's tolerance is different, but there are certain areas that are generally considered more painful and others that are less painful.
The most painful areas for tattoos are typically those with thinner skin and less muscle, such as the ribs, spine, and ankles. These areas have more nerve endings and can be quite sensitive.
On the other hand, the least painful areas to get tattooed are usually those with more flesh and muscle, like the upper arms, thighs, and buttocks. These areas provide more cushioning and tend to be less sensitive.
Keep in mind that everyone's pain tolerance is unique, so what might be painful for one person may not be for another.
Managing Tattoo Pain: Tips and Techniques for a More Comfortable Experience
To manage the pain of getting a tattoo, it's important to communicate with your tattoo artist about any discomfort you may be experiencing. They can provide guidance and support throughout the process. Here are some tips for pain management during a tattoo session:
Skin numbing creams and sprays: These products can help numb the skin before the tattooing begins. Apply them about an hour before your appointment to help minimize any pain or discomfort.
Deep breathing and relaxation techniques: Practice deep breathing exercises to help calm your nerves and relax your body during the tattooing process. This can help distract from the pain and make the experience more comfortable.
Take breaks if needed: If the pain becomes too intense, don't hesitate to ask your tattoo artist for a short break. This can give you a chance to regroup and manage any discomfort.
Post-Tattoo Pain: What to Expect During the Healing Process
During the healing process, you may experience some soreness and tenderness around the tattooed area. This is completely normal and expected. Your body is working hard to repair the skin and integrate the ink, so some discomfort is to be expected.
The length of the healing time can vary depending on several factors, including the size and location of the tattoo, as well as your personal healing abilities. On average, it takes about two to four weeks for a tattoo to fully heal.
To ensure proper healing, it's crucial to follow aftercare tips provided by your tattoo artist. These tips may include keeping the tattoo clean and moisturized, avoiding excessive sun exposure, and refraining from picking or scratching the tattooed area. Additionally, it's important to avoid swimming or soaking in water for at least two weeks to prevent infection.
Conclusion
In conclusion, getting a tattoo may involve some level of pain, but it's important to set realistic expectations. Understanding the sensation and debunking common myths can help alleviate any anxiety.
Certain areas of the body may be more sensitive than others, but there are various techniques and tips to manage the pain during the process.
Additionally, it's crucial to take care of the tattoo during the healing process to minimize any post-tattoo pain.
Turn Your Dreams into Reality with ACE Money Transfer's Giveaways of 09 iPhones 14 Plus and 03 Honda Click 160 Motorcycles!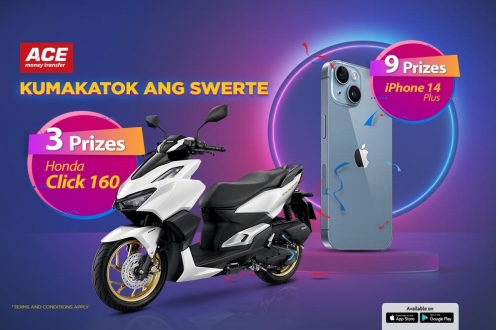 Do you wish to break free from the shackles of financial limitations through a process as simple as making a money transfer to Philippines?
Dreams have the ability to motivate and inspire you to achieve your goals. One common goal of all is to achieve financial security. ACE Money Transfer recognises this common priority. Hence, it is dedicated to assisting its users in making their dreams come true.
The leading remittance provider, ACE, is offering three Honda Click 160 motorcycles and nine iPhones 14 Plus alongside absolutely FREE money transfers in a thrilling giveaway promotion. The offer is available until the 31st of August, 2023 for all overseas Filipino workers (OFWs) and expatriates residing across the UK, Europe, Canada, Australia, and Switzerland.
Keep reading this blog to know the details of this appealing promotion, the rewards up for grabs, and how ACE Money Transfer is enabling its users to soar to new heights.
Fulfil Your Dreams Through ACE Money Transfer's Giveaway Campaign 
A Booming Three-Month Campaign
The three-month duration of ACE Money Transfer's fascinating giveaway promotion gives users plenty of time to take part and realise their ambitions. ACE Money Transfer is giving its devoted users the chance to win expensive rewards but only between June 1 and August 31, 2023.
Any entry after this time period will not be entertained.
Prizes for the Dreamers 
Unleash Your Creativity with Nine iPhones 14 Plus.
The revolutionary iPhone 14 Plus is the perfect combination of innovative technology combined with unmatched functionality. This smartphone transforms into a blank canvas for creativity thanks to its classic camera, immersive display, and top-notch features.
ACE will give away nine iPhones 14 Plus to nine lucky winners, providing them with the opportunity to pursue their interests and express themselves in new ways.
Embrace the Freedom of the Open Road with Three Honda Click 160 Motorcycles
The Honda Click 160 motorcycle gives you the experience of a broad road, freedom, and adventure. Three of these stylish, steadfast motorcycles will be rewarded to worthy winners. The freedom to explore that comes with riding a Honda Click 160 Motorcycle allows winners to have lifelong experiences and discover unexplored regions.
How to Enter and Win
All you have to do to enter this amazing promotion is use ACE Money Transfer to send money without paying any transfer fees. Your chances of winning go up automatically with every transaction you make during the campaign period.
Sending money to your family members in the Philippines not only helps them out financially but also opens up a world of opportunities where dreams can come true.
Through this promotion, you can send money to your loved ones at no additional cost. Click here to learn more about free-free transfers.
Nominate a Loved One
ACE Money Transfer supports your loved ones' aspirations and believes in celebrating relationships. If you win the iPhone 14 Plus, you can choose to nominate a friend, relative, or other special person to get one of these prized gadgets.
Want to learn more about this campaign? Here's everything for you on this promotion's Terms & Conditions page.
ACE Money Transfer Never Fails to Go Up and Beyond for Users
Initiatives for Community Empowerment
ACE Money Transfer always tries to empower the Filipino community through these campaigns and promotions. It understands the current economic difficulties of the country, hence promoting the usage of legal channels for sending remittances. 18% of the total Filipino population is living in extreme poverty, and remittances can help improve their lifestyle.
Exclusive Partnerships and Discounts
ACE Money Transfer sometimes offer exclusive partnerships and savings with well-known Philippine companies and firms. ACE Money Transfer rewards its users and improves their whole experience by offering benefits above and beyond the transfer services, further establishing the firm as a reliable and user-focused brand.
Customer Satisfaction is Crucial
For ACE Money Transfer, customer satisfaction and great experiences are the true indicators of success. A great deal of people has left ACE Money Transfer positive testimonials throughout the years.
Why Filipinos Pick ACE as Their Trusted Remittance Partner?
Honesty and Trust
The trust and reliability associated with the firm are among the main factors influencing Filipinos' decision to use ACE Money Transfer. Users have faith in ACE because of its solid reputation that was developed over many years of great service. Filipinos value the security that comes from knowing that their money will be delivered securely and on time to their loved ones in the Philippines.
Extensive Partner Network
ACE Money Transfer has a wide network of partner banks, remittance agencies, and pickup locations all across the Philippines. No matter where they are, recipients can easily access their funds thanks to this extensive network. ACE Money Transfer makes sure that its services are available to Filipinos countrywide, regardless of whether they are in a busy city or a far-off rural area.
Competitive Exchange Rates and Low Fees
ACE Money Transfer is aware of the need for affordable remittance choices among Filipinos, who are constantly looking for them. When sending money back home, Filipinos may find the firm to be an appealing option because it provides reasonable exchange rates and affordable fees.
ACE Money Transfer helps Filipinos make the most of the financial support they get by giving them value for their hard-earned money.
User-Friendly Platforms and Innovative Technology
ACE Money Transfer proudly utilises the best app interface to improve user experiences. Sending money is simple and convenient due to the user-friendly mobile applications and web platforms. The ease with which ACE Money Transfer's digital solutions enable them to send money anywhere in the world with just a few clicks is much appreciated by Filipinos.
Commitment to Customer Support
ACE Money Transfer places a high priority on ensuring that users are supported and satisfied. They offer a committed customer support team that is available to answer any questions or address any issues.
The Filipino people respect this individualised assistance and value having a reliable partner to turn to if any problems arise or if help is needed during the remittance process.
Final Thoughts
Do not miss this opportunity to send remittance to your loved ones in the Philippines for free. Who knows, you might actually receive a surprise gift from ACE. Sign up today for free to enjoy unlimited transactions to the Philippines with ease and convenience.
Frankie Russo –Turning to make belief into Reality:  8 unlocks to unleash imagination in your organization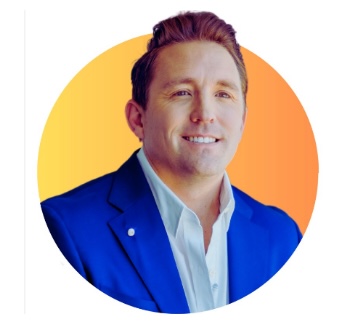 In today's rapid and transformative business world, unlocking the power of imagination and embracing change is key to staying ahead. Cultivating a vivid imagination enables you to disrupt traditional boundaries and envision opportunities for innovation. Navigating seismic shifts such as technological advancements and changing consumer preferences allows you to position yourself as a trailblazer in your field.
According to entrepreneur Frankie Russo, imagination fuels the ability to turn disruption into an opportunity for growth. Fostering an environment that encourages imaginative thinking builds resilience and adaptability and allows organizations to thrive amid change. Russo emphasizes the need for effective time management, regular rejuvenation, and a culture of curiosity to maintain balance while managing multi-functioning ventures.
When asking Russo what role imagination plays in shaping your work life as an entrepreneur, Russo quotes, "Imagination fuels the ability to look beyond the present and shape the future, turning disruption from a threat into an opportunity for growth and innovation. By fostering an environment where imaginative thinking is encouraged, organizations can build resilience and adaptability, positioning themselves not just to survive, but thrive amid constant change."
Here are eight practical ways to unleash imagination in your organization:
Foster a culture of curiosity:  Encourage employees to question the status quo and explore new ideas. This atmosphere of open-mindedness can stimulate creative thinking and unlock the power of imagination.
Promote diverse thinking:  A diverse team brings a range of experiences and perspectives, which can fuel creative problem-solving. Ensure every voice is heard and every idea is valued.
Provide time for creative exploration:  Designate time for employees to step away from their routine tasks to focus on brainstorming and idea generation. Google's '20% Time' policy, which allows employees to spend 20% of their time on side projects, is a well-known example of this.
Encourage risk-taking:  Foster an environment where taking calculated risks is celebrated, not punished. Understand that failure is often part of the innovation process and use it as an opportunity to learn and grow.
Implement ongoing learning and development:  Keep your team updated with the latest trends and technologies. Encourage them to acquire new skills, which can inspire fresh ideas and unlock their creative potential.
Cultivate a culture of curiosity: Encourage diverse viewpoints and create a safe environment for risk-taking. Celebrate both successes and learnings from failures.
Prioritize tasks based on impact and urgency: Effective time management is crucial for innovation. Delegate where possible and leverage automation and technology to streamline processes.
Regular rejuvenation: An overworked mind can stifle creativity. Incorporate activities that help you relax and inspire innovative thinking.
By combining the power of imagination with the agility to navigate seismic shifts, entrepreneurs can unlock extraordinary potential for growth, disruption, and success in today's entrepreneurial landscape.  In Russo's best-selling books, he provides insights, case studies, and actionable advice to inspire and guide entrepreneurs on their journey to unlock their fullest potential and make a lasting impact in their industries.  Russo explores the mindset, strategies, and practical approaches needed to unleash the power of imagination, embrace seismic shifts, and thrive as an innovator in the multi-functioning business ventures of today's entrepreneurship.
So, the question is, how does Russo manage juggling multiple business ventures while maintaining a healthy work-life balance and preserving the spirit of imagination and innovation in each endeavor?
Russo quotes, "Maintaining a healthy work-life balance while managing multiple ventures requires a strategic and disciplined approach. Firstly v, effective time management is critical. Prioritize tasks based on their impact and urgency, and delegate when possible. Leveraging automation and technology can streamline processes and free up time. Secondly, ensure you set aside regular time for rest and rejuvenation. An overworked mind can stifle creativity and imagination. Incorporating activities you enjoy and that help you relax and 'play' outside work can fuel inspiration and innovative thinking. Finally, preserve the spirit of imagination and innovation by cultivating a culture of curiosity and openness in each venture. Encourage diverse viewpoints, nurture a safe environment for risk-taking, and celebrate both successes and learning from failures. Remember, each business endeavor is a journey of discovery fueled by your imagination."
Russo's achievements as an entrepreneur, keynote speaker, and author, including his firm Russo Capital, demonstrate the results of fostering imagination and embracing change in business. His businesses, spanning various sectors, serve 128 US markets and have been recognized for their exponential growth. Through his work, Russo exemplifies the limitless potential of an imaginative and adaptable entrepreneur.