How to Keep Carpet Clean- 6 Easy Ways You Must know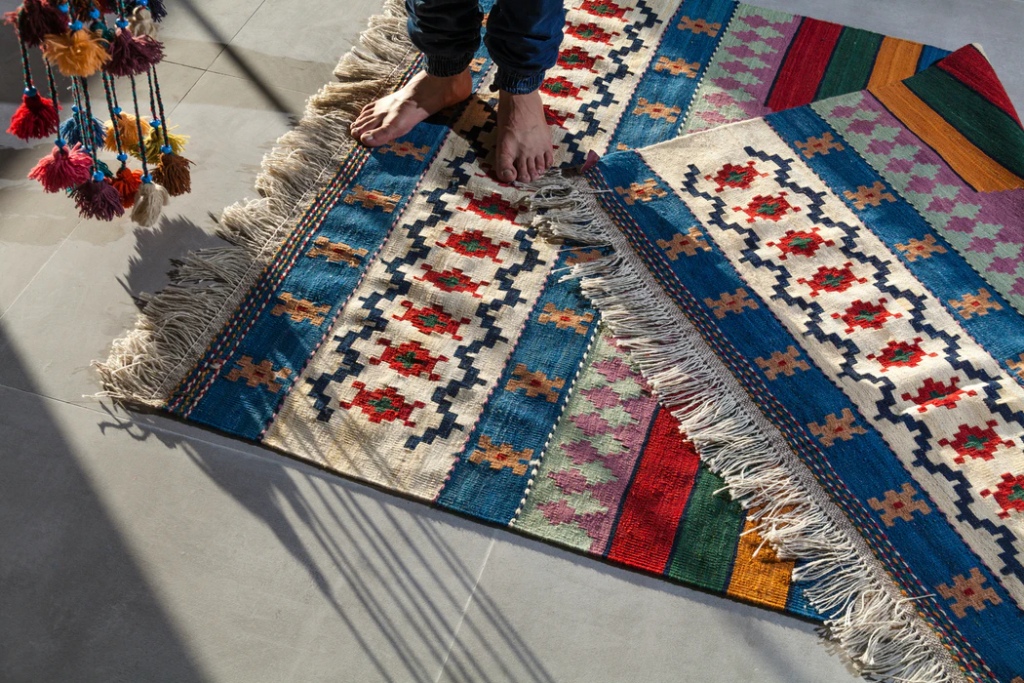 The home Décor and interiors of the house are as important as the outside. It is always pleasant to walk inside a room that gives out a positive vibe rather than a negative one. This can only be achieved by strategically placing various household elements and color coordinating the walls. As for floors, there are various ways but among them, usage of carpets and its various forms are the most popular ones.
Due to the carpets and their variants being a wide spectrum, cleaning and maintaining them is one key feature that people choosing carpets must keep in mind. These carpet installations are generally a hefty investment and thus, keeping them well maintained and clean is important. There are various ways people must know about how to keep carpet clean and well maintained which is very important. This article will let you know the basic things about keeping carpet clean.
However, mistakes and accidents are bound to happen despite precautions, and the carpet might be exposed to spills. In addition, failure to quick action increases the chance these spills can develop into stains, leaving an ugly mark.
Types of Carpet Stains
Carpets enable in covering one of the biggest places in cases of decorating a room. However, it is, for the same reason, exposed to be soiled or stained due to various reasons. While certain stains can be cleaned by the simple application of water, others make it difficult to take off a stain. The various types of stains are defined as follows:
Stains from Cold Beverages: Stains that occur on the spilling of beverages containing artificial or natural dye.
Pet Stains: Various pet owners experience stains from dropping or urine of their pet which can cause a headache while removing.
Coffee Stains: Coffee rings or stains due to casually leaving a coffee cup on the carpet or even spilling coffee on it and leaving a stain. Due to its raw nature, these stains are the hardest while removing stains from carpet.
Blood Stains: Bloodstains on the carpet are never a nice thing for the sight. However, blood stains can be difficult to remove at times it quickly thickens upon contact with air, making the stain even stiffer.
Ink Stains: Stains caused due to tumbling or spilling ink on the carpets are deep and hard to remove. However, home remedies do provide a solution at times, but professionals deal with this type much faster, leading to high expenditure.
6 Ways to Keep the Carpet Clean
However, carpet cleaning and maintenance can be a spike in the expenses, but proper planning and some precautionary measure always bring it down. Various reasons might lead to an untidy and poorly maintained carpet. The 6 ways on how to keep the carpet clean would shed some light on the various steps that can be taken.
Restricting Dirt and Grime
The best way to keep the carpets clean is to restrict the amount of dirt and grime on the carpet area. This can be attained by using Doormats. Using them both indoor as well as outdoor purposes and encouraging the people to wipe their shoes on them are the various ways this can be implemented.
Ditch wearing shoes indoors
Ditching the tradition of wearing shoes inside can be another option, along with doormats. Shoes are the carrier of any form of dust or grime and stain on the carpet. Encouraging people to remove shoes before entering the carpet area is the primary way this can be implemented.
Something as simple as regularly vacuuming or cleaning the carpet area can be the most efficient way on how to keep the carpet clean. The process of regularly vacuuming has a positive effect on the air around the carpet area as well as its outlook. Once a week should be the average time cleaning by vacuum should be done. However, it can be increased in high-traffic areas or pet zones.
Air filters play a key role in maintaining a carpet. These filters clear out dust from the air and thus, decreasing the amount of it falling on the carpet. Unfortunately, these filters lose their strength with time and are thus advised to be changed every 90 days. This time, however, decreases if there is any sort of pet in the house by 30 days.
Treating Stains as soon as possible
No matter how much we take precautions, there is always a chance or possibility of an accident. Spills can occur on the carpet area, but proper steps in lesser time can prevent them from staining the carpet or rug. However, after treating the spill, the application of solutions on the affected area can treat the stain in the best way. In higher traffic or pet areas, extra precautionary methods are the way on how to keep your carpet clean.
The process of maintaining a carpet can be done domestically, but for efficient cleaning, there is a need for some professional help. Vacuuming and treating stains are important, but professional help can get deep into the carpet. These would be unavailable if done via home remedies. However, it is a slight pinch in the pocket but is advised once a year.
Maintaining home décor and interiors is as important as installing them. However, these above methods or steps provide us with various insights on tackling various problems while cleaning the carpets. These points also provide valuable information on how to keep your carpet clean via professional and DIY means.
Massage Chair Myths vs Reality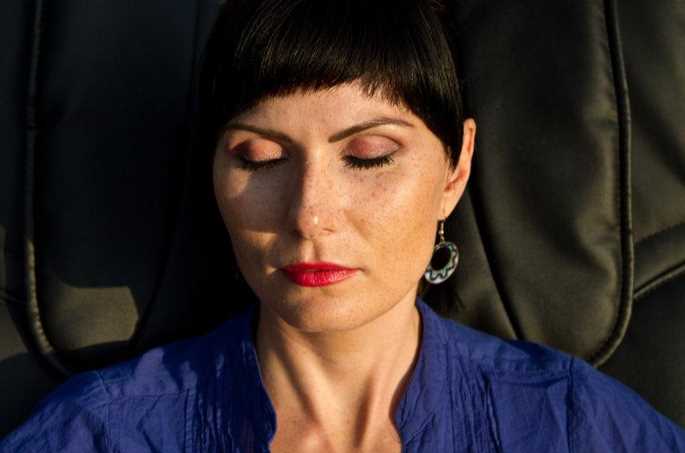 Expectedly, massage chairs have become far more technologically advanced than they were when they first made their debut in the early 1950's. They started out as just wooden chairs with two wheels that rolled up and down the back. Fast forward to today, they are now cushioned armchairs which spine specialists and engineers have optimized to perform human-like massages as well as improve health concerns and quality of life. However, some common beliefs about massage chairs are outdated due to the speedy developments that have been made in just the last decade. Read on to find out the truth behind three of these widespread fallacies.
Massage chairs are unnecessarily expensive and impractical.
Massage chairs were certainly not designed to just offer a few minutes of bliss with no real benefits. While it's true that they add a fancy touch to your living room and a massage that leaves you feeling restored, their effects can be life changing according to many massage chair owners. Not only are they proven to aid those who suffer from chronic pain, muscle soreness, arthritis, or sciatica, but the list also extends to migraine prevention, stress relief and helping those who suffer from insomnia. Not to mention, choosing to go to a masseuse to reap these benefits shows to be far more expensive over time. The national average cost of an in-person massage is $100 per session, so purchasing a massage chair worth $2000 in exchange for years of therapeutic massages whenever you want them is actually very reasonable. Additionally, most chairs will have the option for you to make monthly installments if you're unable to pay all at once.
Massage chairs only provide a vibrating massage, or can't compare to human touch.
Massage chairs have a wide variety of options besides a vibrating massage, while that is still available in some chairs for those who prefer it. Almost every massage chair on the market today has a roller system and roller track installed. Types of rollers include 2D, 3D, and 4D rollers, with 4D being the most advanced roller system you can buy. Roller tracks determine whether the massage rollers stay on your back and neck area, or also extend down to provide a lower body massage as well. Massage chairs can offer almost all styles of massage including shiatsu, swedish, deep tissue, acupressure, etc. They are able to rival human massages now more than ever, and can even offer some features that humans can't. For example Bluetooth, full body heating with temperature control, and the fact that they are constantly on call from the comfort of your own home.
They're only useful for seniors.
Yes, massage chairs can be incredibly beneficial for seniors who struggle with frequent pain or discomfort. But the truth is, massage chairs are for everyone. People of any age can reap all the amazing benefits that massage chairs have to offer, whether they lead an active lifestyle or spend a majority of their day at a desk. There are even perks that venture far outside the box of relieving pain and muscle soreness such as increased creativity and focus, a boosted immune system, and higher energy levels which are all non-exclusive to just one group of people. Massage chairs come in all shapes and sizes, and many include the option to customize your massage experience so that it caters to your specific needs. There's no question that the perfect massage chair for you is out there, all that's left to do is bring it home!
Now that these massage chair myths have been dispelled, you can confidently take the next step of determining what the best features are for you and your lifestyle. Whether you're looking for a massage chair decked out with Bluetooth and AI voice control, or one with a specific massaging system to solve your type of pain – the options are unlimited. With the right massage chair, you can enjoy all of your must-have bells and whistles with a price that works for you.
Why You Should Hire Professional Painters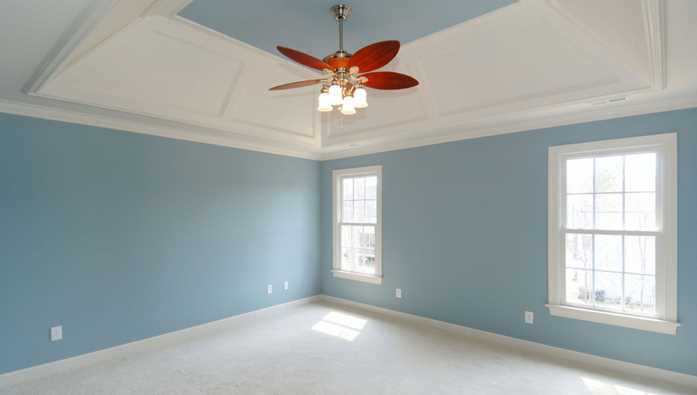 Some people want to handle projects on their own even if they don't have enough experience. But, at some point, you need to face the fact that hiring professionals is a much better option for certain projects. Why is that so? Well, they have the skills and knowledge to complete the job safely, correctly, and effectively.
Take painting the house for example. There's really no point to try to do this on your own because the outcome might turn out bad. Check out the link for more information https://www.diynetwork.com/how-to/skills-and-know-how/painting/15-painting-tips-to-paint-like-a-pro.
The fact is that painting is an extremely competent task that requires expertise and profound knowledge of methods, paints, color correction, and preparation to achieve a superb, long-lasting result. Therefore, if you're willing to do some remodeling with paint, here are a few reasons why you should hire a professional.
Priority is given to safety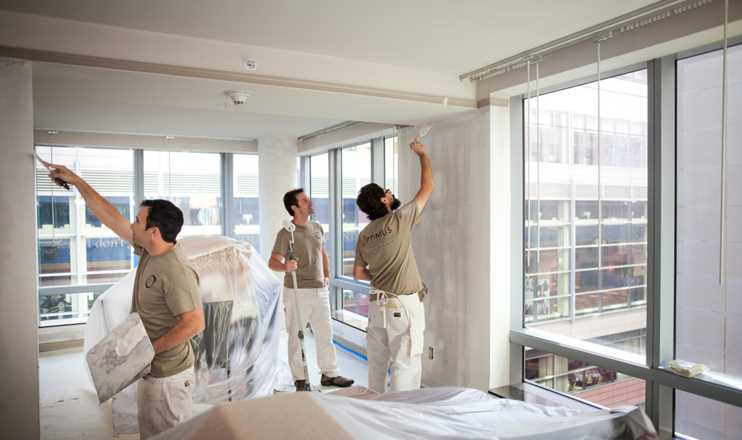 Some paints emit hazardous vapors that might injure your dogs and loved ones. When adding or cleaning such paints, a skilled painter will take care. It can also be physically hazardous. When painting outside, keep in mind that two or three-story structures will necessitate the use of stairs. Do you have such stairs? And if you do, will you be able to climb that tall? Probably not. It's not safe.
Not only does it require skill to secure them safely, but it also needs the ability to focus and perform a decent job when poised 30 feet just above the ground. Painting services, in addition to ladders, may utilize scaffolding and harnesses if necessary – something that the average Joe is unlikely to be familiar with.
Expert knowledge and other advantages
Do you know what local building standards and regulations apply to your new paintwork and how they might influence it? Do you know where to purchase the best paint for the least money? You're probably going to have to say "no" to these questions.
On the other hand, professional painters will be aware of any local painting regulations. They will have established long-term partnerships with paint and home improvement stores. They'll also be able to acquire a wider selection of paint, which means you won't have to pay exorbitant markups. Find out more by clicking on this page.
To accomplish the work, you'll need the right equipment
Numerous homeowners have never heard of, let alone used, the equipment that a house painting business has. Paint sprayers, scaffolding, pipe painters, specialized rollers, and other tools are among them. Obviously, homeowners can also have these tools, but they typically lack the necessary knowledge to use them to their advantage. After all, repainting the walls can make a tremendous change to your home, so it's important to do it right. Professionals not only have the gear; they also collaborate with skilled coworkers who can assist them in completing a project swiftly and efficiently.
Save your time and money
Everyone has jobs and obligations, and the very last thing you desire to do at the end of a hard day, or on Saturday when time is limited, and other people are vying for your attention, is put on your dungarees and try painting. You save time for yourself and your children by turning this job out to an expert. This includes not only the painting work but also the preparations and cleaning time.
Of course, employing a professional will be much costlier than doing it alone. Still, you may save money over the long term since you will have a professional touch that will last more. Particularly if you have to perform touch-ups and makeovers or wipe up spills and splashes when doing it yourself. Make sure to check out some services like Brush and Colour to find out more about the topic.
Insurance and a license
Painting professionals who are completely qualified, licensed, and bonded are the best choice. So, in the unusual event that an accident occurs in your house, you'll be protected. You are probably aware that a professional painter will follow the conditions of your agreement and do the work you've requested in the timeframe you've specified. Professionals will also have undergone training in environmental protection, paint, and chemical handling.
Home Invasion – 6 Great Ways to Banish Fruit Flies From Your House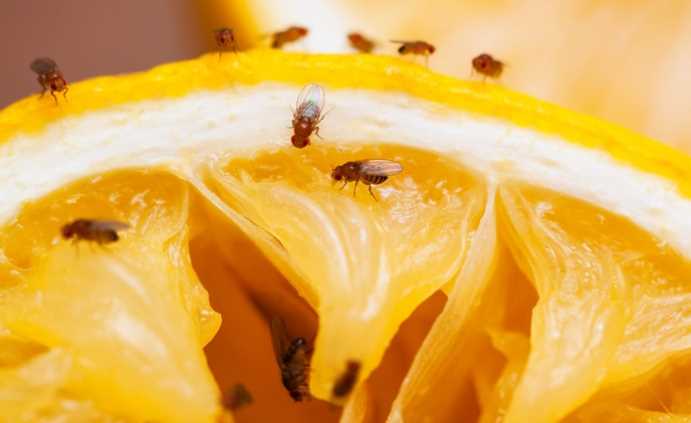 Drosophila melanogaster is better known as the Fruit Fly or Vinegar Fly. They are known as fruit flies because the females will lay up to 500 eggs inside rotting fruit or mushrooms. In temperatures of around 26 – 28 degrees Celsius, these flies will develop from egg to adult within a week and have a total lifespan of 50 days.
Fruit flies are found all over the world and are particularly active during late summer/fall when ripe fruit and vegetables are in abundance. Swarms of them invade homes and hang around sinks, damp cloths, and trash cans and can be extremely annoying. Although these insects don't bite, they are harmful to humans as they spread bacteria as they walk over food and surfaces in the home.
If you are fighting flies this summer, here are 6 great ways to banish fruit flies from your home.
Be Less Attractive
Fruit flies are attracted to fruit and sweet things. They especially love when sugar ferments and when it turns into alcohol.
To stop fruit flies from being attracted to your home, get rid of any over-ripe fruit or rotting vegetables. Dispose of them in a trash can and tie a knot in the bag so that flies cannot enter it and lay eggs. Put all rubbish outside the house until the refuse collection service uplifts it.
Freshen Up
The fastest way to get rid of fruit flies is to thoroughly clean your home and keep it that way.
Fruit flies love dirty surfaces as they provide them with a source of food. Wipe down kitchen surfaces with disinfectant to clear away food residue and any flies that are setting up home.
Offer Them A Drink
Alcohol is one of fruit flies' favorite indulgences, so a great way to capture them is to leave some open beer or wine bottles containing stale beer on your kitchen counter. The flies will crawl into the bottles, fall into the beer and be unable to escape through the neck of the bottle.
Some Vinegar on the Side
Fill a dish with apple cider vinegar, cover with plastic wrap and use a skewer or knife to puncture tiny holes in the wrap. Secure the plastic wrap to the bowl with an elastic band. Flies will climb through the holes to get to the vinegar. Once they are immersed in the vinegar, they will struggle to fly out through the holes.
Slay Them With Smells
Hang posies or muslin bags filled with dried herbs around your home. Fruit flies detest the smell of peppermint, eucalyptus, lavender, clove, and lemongrass. As well as deterring the pesky critters, these bundles of essences will make your home smell divine.
Pull the Plug
Drainpipes are another place fruit flies like to breed and lay their eggs. Regularly cleaning your kitchen drains with a specialized solution will kill flies and their eggs. Green Gobbler drain cleaner is a thick gel that clings to the inside of the pipes and creates a protective barrier to fight against the pests. It contains citronella oil and will not damage pipework.