How to Keep Carpet Clean- 6 Easy Ways You Must know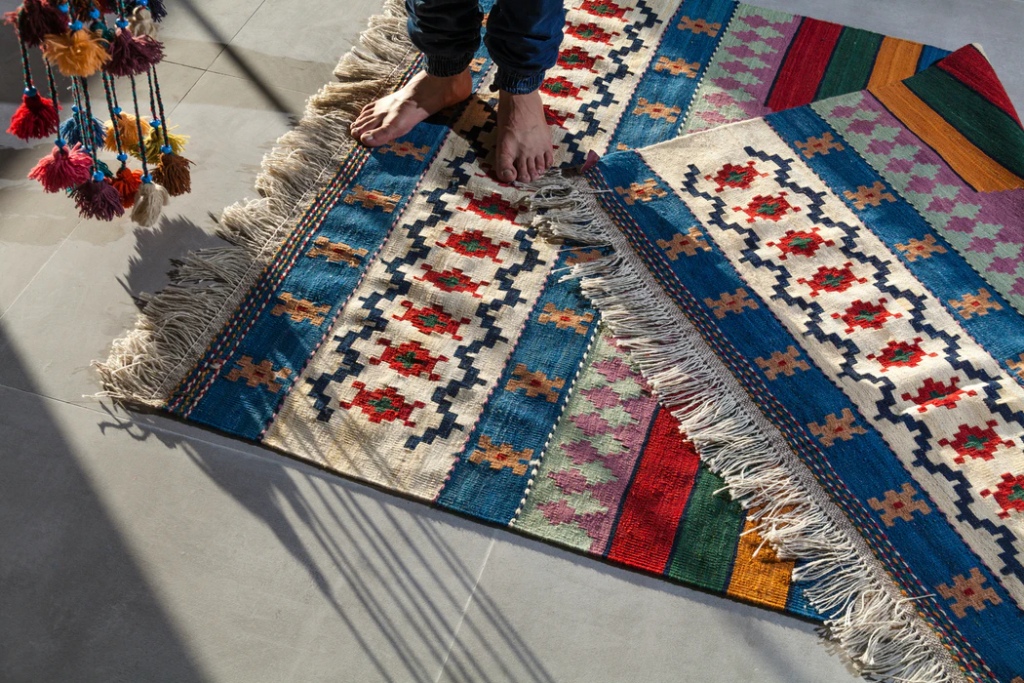 The home Décor and interiors of the house are as important as the outside. It is always pleasant to walk inside a room that gives out a positive vibe rather than a negative one. This can only be achieved by strategically placing various household elements and color coordinating the walls. As for floors, there are various ways but among them, usage of carpets and its various forms are the most popular ones.
Due to the carpets and their variants being a wide spectrum, cleaning and maintaining them is one key feature that people choosing carpets must keep in mind. These carpet installations are generally a hefty investment and thus, keeping them well maintained and clean is important. There are various ways people must know about how to keep carpet clean and well maintained which is very important. This article will let you know the basic things about keeping carpet clean.
However, mistakes and accidents are bound to happen despite precautions, and the carpet might be exposed to spills. In addition, failure to quick action increases the chance these spills can develop into stains, leaving an ugly mark.
Types of Carpet Stains
Carpets enable in covering one of the biggest places in cases of decorating a room. However, it is, for the same reason, exposed to be soiled or stained due to various reasons. While certain stains can be cleaned by the simple application of water, others make it difficult to take off a stain. The various types of stains are defined as follows:
Stains from Cold Beverages: Stains that occur on the spilling of beverages containing artificial or natural dye.
Pet Stains: Various pet owners experience stains from dropping or urine of their pet which can cause a headache while removing.
Coffee Stains: Coffee rings or stains due to casually leaving a coffee cup on the carpet or even spilling coffee on it and leaving a stain. Due to its raw nature, these stains are the hardest while removing stains from carpet.
Blood Stains: Bloodstains on the carpet are never a nice thing for the sight. However, blood stains can be difficult to remove at times it quickly thickens upon contact with air, making the stain even stiffer.
Ink Stains: Stains caused due to tumbling or spilling ink on the carpets are deep and hard to remove. However, home remedies do provide a solution at times, but professionals deal with this type much faster, leading to high expenditure.
6 Ways to Keep the Carpet Clean
However, carpet cleaning and maintenance can be a spike in the expenses, but proper planning and some precautionary measure always bring it down. Various reasons might lead to an untidy and poorly maintained carpet. The 6 ways on how to keep the carpet clean would shed some light on the various steps that can be taken.
Restricting Dirt and Grime
The best way to keep the carpets clean is to restrict the amount of dirt and grime on the carpet area. This can be attained by using Doormats. Using them both indoor as well as outdoor purposes and encouraging the people to wipe their shoes on them are the various ways this can be implemented.
Ditch wearing shoes indoors
Ditching the tradition of wearing shoes inside can be another option, along with doormats. Shoes are the carrier of any form of dust or grime and stain on the carpet. Encouraging people to remove shoes before entering the carpet area is the primary way this can be implemented.
Something as simple as regularly vacuuming or cleaning the carpet area can be the most efficient way on how to keep the carpet clean. The process of regularly vacuuming has a positive effect on the air around the carpet area as well as its outlook. Once a week should be the average time cleaning by vacuum should be done. However, it can be increased in high-traffic areas or pet zones.
Air filters play a key role in maintaining a carpet. These filters clear out dust from the air and thus, decreasing the amount of it falling on the carpet. Unfortunately, these filters lose their strength with time and are thus advised to be changed every 90 days. This time, however, decreases if there is any sort of pet in the house by 30 days.
Treating Stains as soon as possible
No matter how much we take precautions, there is always a chance or possibility of an accident. Spills can occur on the carpet area, but proper steps in lesser time can prevent them from staining the carpet or rug. However, after treating the spill, the application of solutions on the affected area can treat the stain in the best way. In higher traffic or pet areas, extra precautionary methods are the way on how to keep your carpet clean.
The process of maintaining a carpet can be done domestically, but for efficient cleaning, there is a need for some professional help. Vacuuming and treating stains are important, but professional help can get deep into the carpet. These would be unavailable if done via home remedies. However, it is a slight pinch in the pocket but is advised once a year.
Maintaining home décor and interiors is as important as installing them. However, these above methods or steps provide us with various insights on tackling various problems while cleaning the carpets. These points also provide valuable information on how to keep your carpet clean via professional and DIY means.
All About The growing popularity of Air Fryers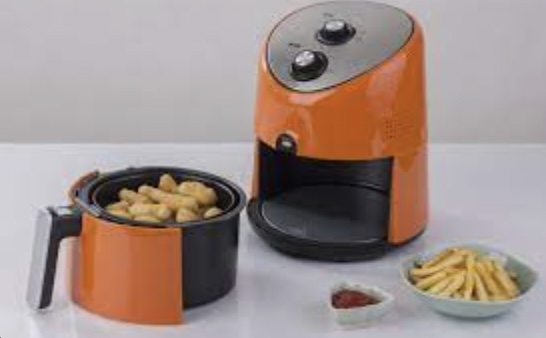 Air Fryer is one of the latest kitchen appliances that help in cooking different dishes with a lot of benefits. We have seen Air Fryers in many homes nowadays and their popularity is the real breaking news in the industry.
What if I tell you that eating fried food is not unhealthy as we think apart. Yes, it is possible just because of Air Fryer, which makes different dishes with 90% less fat as compared to frying pans.
But it is not just limited to cooking fried items only, we can also cook vegetables and other dishes without any hassles. The popularity is continuously increasing and the Ninja reviewed here, which is a model of Air dryer selling on different e-commerce websites.
The best thing we like about Air Fryers is that it is an easy task to clean this kitchen equipment and also a perfect time to upgrade your kitchen.
Let us know some more reasons for the popularity of Air Fryers and how healthy it is.
Reasons For The Popularity Of Air Fryers
Uses Less Oil than other fryers
Now we don't need to eat unhealthy items anymore when we have equipment like Air Fryer. You will be amazed to know that it works the same as convection ovens but can prepare food even more quickly.
The reason behind its quick cooking is that it uses heat and air for its preparation. But it doesn't mean that you have to compromise on the taste, you will get a perfect and satisfying taste.
Dishes made with Air Dryer are healthier because of less consumption of oil. For now, you just need to add one or two spoons of oil in frying your favorite food items.
Earlier, we need to go for deep fry to get the luscious taste but now you don't need to go for unhealthy food. As we know, the more oil you use, the more it will get soaked into your foods.
Affordable and Steady
Today, Air Fryers became the optimal choice for most kitchens because they are quite affordable and also a healthy option. The surprising thing is that Air Fryers are available at affordable prices as compared to conventional ovens.
It also works more rapidly than a traditional oven and is also healthy on the same side. This modern equipment brings sustainability to our kitchens and provides a lot of convenience in cooking different food items.
Improvement in Health Awareness
Before moving further, you should know that the Air Fryers got popular during the Covid-19 Lockdown. By staying at home for most of the time, people have started following a diet plan by getting some assistance from online mentors.
In that particular period, the mentors have also promoted Air dryers because of using less consumption of oil while making food items. Later on, we have seen an amazing improvement in health awareness because people just want to adopt this lifestyle as their main routine.
The increase in social media courses and exercise brought a huge change in people's life and people are looking for healthier options. The demand for air fryers has staggered everyone and production is increasing more than expected.
Easy to cook from home
The biggest reason for the popularity of Air Fryer is the lockdown in which people stayed at home and tried different dishes in their kitchens. People were led to eat healthy food and started buying different kitchen appliances for the best experience.
People have started cooking food at home and Air Filters became popular. The best thing about this product is that it is easy to use, and anyone can operate it without any hassles. Even, you don't need to put extra effort into its maintenance because it can be easily cleaned with soapy water.
Verdict
With that,  we hope that you understood the popularity of Air Fryers and how it has helped people to live a healthy life by eating healthy food.
The demand has completely surpassed its supplement products because everyone is aware of how helpful it will be to eat healthily. You are not just eating healthy but also saving the cost by reducing the consumption of oil in your daily routine.
5 Ways To Keep Rugs In Good Condition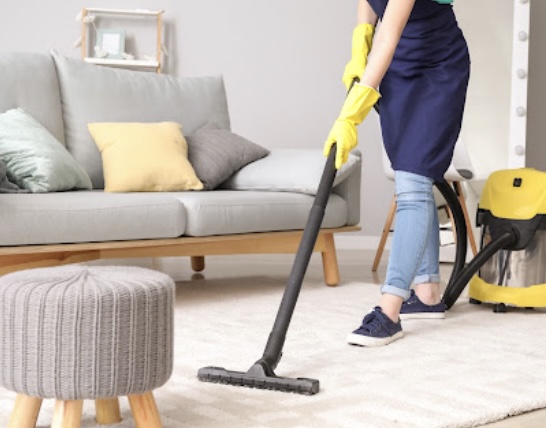 Carpets or area rugs are nice to have in any home. Carpets can add coziness to an otherwise plain and cold floor. It also adds character and the final touch to a home's interior. While carpets have an aesthetic and functional value, it's also not uncommon to many that carpets and rugs are very high-maintenance décor pieces. Once your carpet looks and feels old and dirty, it becomes more of an eyesore to an otherwise beautiful home.
With that in mind, homeowners who have a carpet or two in their homes should learn how to keep their rugs in good condition. It's a balance of certain maintenance tasks to do on your own and help from expert cleaners who can help bring your rug back to life.
Here are five rug care and maintenance tips, straight from the experts themselves, to keep your rugs in good condition.
Rotate Rugs Often
This tip applies if you have several rugs in your home. You might have some rugs in high-traffic locations like your kitchen, dining area, living room, and entryway. On the other hand, some of your rugs can be in areas of your home with less foot traffic, like the hallways leading to the bedrooms and the bedrooms themselves.
If that's the case, make it a habit to rotate your rugs regularly. This simple trick enables you to share the load of wear and tear on each side of the rug. This process applies to your rugs in high-traffic areas that receive so much dirt that you need to clean them more frequently than the other rugs.
Vacuum It Regularly
Vacuuming your rug goes without saying, but it's still worth emphasizing. It's one chore that many people put off for next week. However, just because your carpet still looks clean doesn't mean it is. Small debris and dust could accumulate in the fibers, which only a vacuum can suck out and clean.
Ideally, you should vacuum at least once weekly. Otherwise, leaving it too long between each clean gives the dust and dirt time to settle into your carpet, making removing it more challenging. Plus, more regular vacuuming can encourage you to vacuum other parts of your home so you won't face a challenging job come cleaning time.
Give Your Rugs AGood Shake
Giving your rugs a good shake complements vacuuming them. After finishing vacuuming your rugs, take them outside and give them a good shake. Doing so allows you to eliminate more dust particles your vacuum might not have gotten out.
Moreover, now that you have your rug outside, leave it to air out for at least an hour or two if the weather is good. This is another way to keep your rugs fresh and help eliminate any unpleasant odors that might have stuck to them.
Go Barefoot AtHome
Going barefoot at home is a practice you should do for your home's sanitation in general. Just imagine where your shoes have been while you were out and about. You wouldn't want to take all that dirt (and more) inside.
Give your feet a chance to breathe and stretch. Walk barefoot around your home, particularly in areas where you have carpets. If you don't like being barefoot, you can use house slippers instead. Leave a few by your entryway so family members and guests can switch to house slippers once they enter your home.
Hire A Professional Service
After doing your part as the homeowner, you can call a professional service at least once or twice a year to clean your rugs. They have the expertise in this field and the tools that contribute to more efficient and proper cleaning of your rugs.
Most importantly, expert rug cleaners know what to do and what not to do with your rugs, especially the more challenging ones to clean. Some rugs require special care, and you can count on professionals to do that.
The Bottomline
As you might already know, keeping rugs in good condition means a lot of cleaning. This is a chore that you need to do regularly if you want to extend the life of your rug.
It starts with simple things like dealing with spillage immediately and vacuuming once weekly and bigger tasks like calling in an expert service for a major clean. If the weather permits, leave your rugs to air out to eliminate odors. Whether you have a cheaper or a more expensive rug, the standard of care you give to each rug should still be the same.
How Can You Reduce Your Carbon Footprint?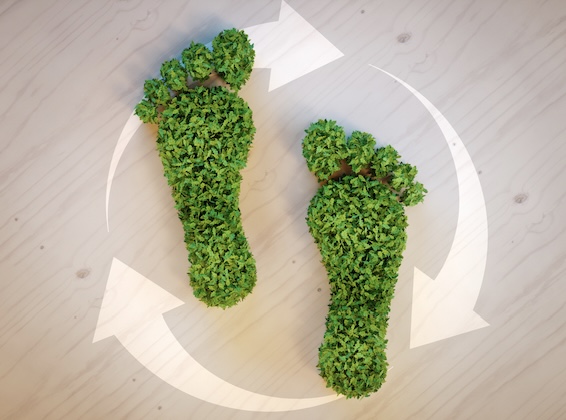 How does climate change threaten the Earth?
Experts predict droughts, floods, and sea-level rise will only worsen. In short, these conditions will cause havoc in the lives of billions of people in the future.
When it comes to climate change prevention, the small steps you take now will go a long way in the future.
Fortunately, following some essential tips and tricks will help you live a greener life today. This way, you'll be doing the best you can to help the conditions of the planet and ensure a safe place to live.
So, what other tips are there and how can you reduce your carbon footprint? Here's everything you need to know.
Start with Your Home
Making your home more energy-efficient is one of the best ways to reduce your carbon footprint. There are a number of ways to make your home more energy-efficient. Here are a few:
Sealing Drafts
By sealing cracks and gaps around doors and windows, you can help keep heat in during the winter and cool air in during the summer, which reduces the amount of energy your home needs to function.
In addition to saving energy, sealing drafts can also help improve your homes comfort level and reduce your energy bills.
Insulating Your Home
A home that is properly insulated can save money on energy costs and help to reduce your carbon footprint. Homes that are not well insulated often have higher than necessary energy bills.
By insulating your home, you can cut down on the amount of energy that escapes through your walls, ceilings, and floors.
Replacing Old Appliances with Energy-Efficient Models
Many of the appliances we use in our homes such as refrigerators, washers, and dryers consume a large amount of energy. By replacing these appliances with Energy-Efficient Models, we can reduce our energy consumption, and save money on our utility bills.
Drive Smart
As we become more aware of the environment and its effect on it, many of us are looking for ways to reduce our carbon footprint. This means choosing a fuel-efficient vehicle when you do drive.
Caring for the environment means driving smoothly and calmly, and following the speed limit. These small changes can make a big difference in the environment.
Here are smart driving ways that you can do to keep green:
Carpooling
When you carpool, you reduce the number of vehicles on the road, which reduces emissions and helps to fight climate change. Carpooling also saves you money on gas and can help you get to know your community better.
Biking
Biking has other far-reaching environmental benefits. Biking can help reduce congestion and pollution, and it doesn't require scarce resources like oil and gas. What's more, biking is a great way to get exercise, fresh air, and a sense of community.
Walking
When you walk, you are not using any fossil fuels that contribute to greenhouse gases. If everyone walked more often, it would make a big difference in reducing emissions and slowing climate change.
Recycle and Compost
If you're looking to know how to be eco-friendly, recycling and composting are great ways to start. Recycling helps to keep materials out of landfills, where they release methane, a potent greenhouse gas.
Composting food and yard waste help to reduce methane emissions as well. To recycle, simply separate your recyclables from your trash.
Most communities have recycling programs, so be sure to check with your local waste management office to see what materials are accepted. Once you have your recyclables separated, simply place them in the appropriate bin or bag.
To compost, you'll need a bin or a pile in your backyard. Add food scraps and yard waste to your bin or pile. Microorganisms will break down these materials, and you can use the resulting compost as a natural fertilizer for your garden.
Reducing your carbon footprint is important for combatting climate change. Recycling and composting are two great ways to make a difference.
Minimize Food Waste
Composting your food scraps reduces the amount of methane gas that is produced when food decomposes in a landfill. Another way to reduce your carbon footprint is to eat less meat. Livestock production is a major source of greenhouse gas emissions.
Finally, you can reduce your carbon footprint by preventing wasted food. One way to do this is to plan your meals so that you only buy the ingredients you need. You can also donate any extra food to a local food bank.
By taking these steps, you can help to reduce your carbon footprint and minimize food waste.
Cut Out Plastic
Plastic is a major contributor to greenhouse gas emissions and climate change. It takes centuries to degrade, and when it does, it releases toxic chemicals into the environment. It's also a major source of ocean pollution.
While it's not possible to completely eliminate plastic from your life, there are ways to reduce your use of it. Bring your own reusable bags to the grocery store, choose products made with less plastic, and recycle the plastic you do use. Every little bit helps!
Use Eco-friendly Products
We should all be doing our part to reduce our carbon footprint and one way we can do that is by using eco-friendly products. There are so many great eco-friendly products available now that there is really no excuse not to use them.
Not only are they better for the environment, but they are often better for us too. So make the switch to eco-friendly products today and do your part to help save the planet.
Plant Trees
Over the years, we've seen an increase in the number of people who are interested in reducing their carbon footprint. One way to do this is to plant trees. Trees absorb carbon dioxide and produce oxygen, which helps to improve air quality.
Trees can provide shade and help to cool the air, reduce noise pollution, and provide habitat for wildlife. By planting trees, we can help to offset some of the damage that has been done to the environment and make a positive impact on the planet.
Conserve Water
In order to reduce your carbon footprint and conserve water, it is important to take small steps to change your daily habits. For example, take shorter showers, water your plants during the cooler hours of the day, and fix any leaks in your home.
You can also save water by using a rain barrel to collect rainwater for your garden. Additionally, be sure to recycle and compost as much as possible to reduce the amount of waste produced.
By making these small changes, you can help to conserve water and protect the environment.
Save Electricity
You can help save electricity, and in turn reduce your carbon footprint, by making some simple changes in your home. One easy way is to trade in your old incandescent light bulbs for energy-efficient CFLs or LEDs.
You can also install a smart thermostat to help regulate your home's temperature and save on energy costs. Both of these measures will help reduce your electricity usage and lower your carbon emissions.
Cut Down Air Conditioning
While it is certainly tempting to crank up the AC on hot days, there are more energy-efficient ways to stay cool. Taking some time to learn about these methods can help reduce your carbon footprint and save you money on your energy bill.
One way to cut down on air conditioning is to use fans to circulate the air in your home. This will not only help to keep you cool but can also help to reduce the amount of time that the AC unit is running.
Keep your blinds or curtains closed during the daytime to help keep the heat out. You can also try to take advantage of cooler temperatures at night by opening your windows and letting in the fresh air.
Donate
Many organizations accept donations to help plant trees, fund renewable energy projects, and support other environmental initiatives. Even a small donation can make a big difference in the fight against climate change.
So next time you are looking to make a donation, consider giving to an organization that is working to reduce carbon emissions and help make our planet a healthier place for all.
Join The Fight
Climate change refers to a broad array of environmental degradation that is predicted to result from increasing levels of atmospheric CO2, including global warming, alterations in precipitation, sea level changes, and more extreme weather events.
To fight climate change, we must all take steps to reduce our carbon footprints. By visiting https://climeworks.com/, you can also help and support organizations that are working to fight climate change. Together, we can make a difference.
Reduce Your Carbon Footprint for the Planet
You now know by making small changes in your daily life, you can reduce your carbon footprint and help fight climate change. Recycle and compost to reduce the amount of trash you create.
Support businesses and organizations that are working to reduce their carbon footprints. Speak up and demand action from our leaders to address climate change. Together we can make a difference.
Did you find this article helpful? You can visit our website for more awesome content like this.