How to Avoid Getting Sick in the Winter
Winter doesn't have to be synonymous with getting sick. While many people do tend to be more susceptible to colds and flu during the colder months, a few lifestyle adjustments can help you stay healthy throughout. If you're looking for ways to stay healthy through winter, keep reading for some top tips to avoid getting sick.
Your Friend, The Flu Shot
A seasonal flu shot will help protect you and your family from influenza. Everyone over the age of six months can get the vaccination. Flu vaccinations prepare your body to fight infection and give you the best chance of avoiding catching a cold or flu.
Remember to Your Wash Hands
Washing your hands with soap and water regularly throughout the day is a very simple way of avoiding getting sick. In between washing, get into the habit of not touching your face throughout the day. Any bacteria on the surfaces you touch can be transferred to your airways and lead to sickness if you continually touch your face.
Alleviate Allergies
Keeping your winter allergies under control in the colder months will help you stay healthy as allergies put your body under strain. Allergies tend to produce excess nasal mucous, leading to blocked-up sinuses and post-nasal drips, which can quickly turn into a bacterial infection. This may spread into the lungs and contribute to winter illnesses.
Keep Moving
It's natural to want to exercise less when it's cold or when the holidays roll around. Exercising keeps your body in good condition by suppressing stress hormones and increasing the production of white blood cells.
Exercising outdoors is a great way to get fresh air while meeting your movement goals. If you're exercising in a gym, remember to sanitize all equipment before and after use as an extra step to avoid infection.
Eat Healthy Food
Your body's immune system is like an army that protects you from getting sick. Eating healthy food equips your body to fight off sickness. Regularly including fresh fruit and vegetables, as well as whole grains, and proteins give your body's built-in defense system the best chance of fighting off germs.
Don't Skip Sleep
When you're sleeping, your body repairs and heals itself. Cytokines are released during sleep that helps your body fight infection and inflammation. Skimping on sleep lowers cytokine production which may increase your risk of getting sick.
Stress Less
Many don't realize that stress is a major contributor to a weakened immune system, which leaves you vulnerable to getting sick. Find ways to reduce your stress such as massage therapy, meditation, listening to your favorite music, or exercise.
Avoid Getting Sick in Winter
Building healthy habits such as these into your routine will go a long way to keeping you and your family throughout the wintertime. The flu season doesn't have to be your season!
If you found this article helpful, you'll find many great ideas for increasing your physical well-being under our health tab.
Some Surprising causes of acne you might have overlooked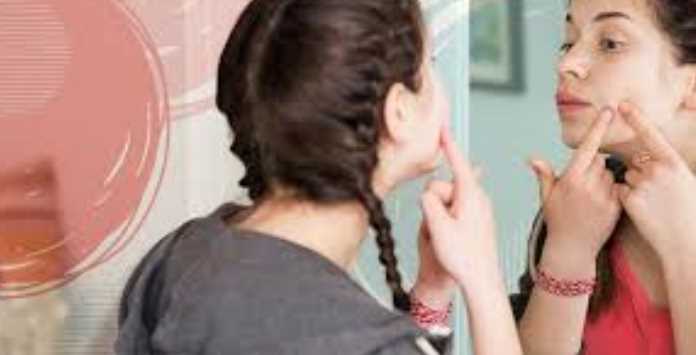 Even though it's tempting to attribute your breakouts to stress or the three pieces of pizza you had over the weekend, the fact is that your pimples might be caused by one of several lesser-known acne triggers.
Dermatologist Bruce Katz, MD, of the Juva Skin & Laser Center in Manhattan, shares various factors contributing to acne, including a group of skin bacteria known as P. acnes, hyperactive oil glands, and pores get clogged with dead skin cells. However, the exact cause of an outbreak storm is not usually immediately apparent. This article will discuss probable triggers you might have overlooked. However, it is essential to note a simple over-the-counter medication is available. The zit patch is almost unnoticeable on your skin and provides relief to prevent scarring.
Mobile Phones
A pimple large enough to become a subject of conversation on its own may result from making an excessive number of phone calls on your iPhone. Pimple-producing oils are drawn to the surface when you press your cheek and chin on your phone. Those oils, as well as acne-causing bacteria, accumulate on your phone, along with any other germs already present.
Skin specialist Eric Schweiger, MD, clinical instructor of dermatology at Mount Sinai Medical Center in New York City, discusses what he refers to as "mechanical acne,"; which happens among violinists who develop acne around the chin and football players who wear a chin strap. The repeated action causes friction to build up by not allowing the pores to air. Unfortunately, we see more and more related results with cellphones.
Solution: Rub the phone with light alcohol to remove accumulated oil and use hands-free devices to minimize contact.
Styling Products
While styling products can help reduce frizz and make your hair silky soft, they can also trigger outbreaks around your hairline called "pomade acne." Oil-based products and cosmetics can cause acne. However, most might be unaware that it is not necessarily their cosmetics causing the breakouts, but rather their hair product that rubs against their face when they are resting. It's comedogenic, which means it's similar to putting oil on your skin.
Solution: Use oil-free gels and sprays. When using hair products, avoid hairline and skin, and remember to wash your hands after each use to prevent contact with your face.
Your significant other
If you're having trouble figuring out what's causing your pimples, it's possible that being intimate with your partner is to a fault. Breaking out after having a physical encounter is often referred to as "consort acne." For example, if your partner is wearing hair gel and you snuggle up, the gel may go on your face and induce acne. Likewise, the oils from someone's hair can get on your skin and create breakouts if you're sharing a pillow with them.
Solution: Ask your partner to use non-acne-inducing products or simply products that cause your flare-ups.
Your toothpaste
Typically you can use fluoride toothpaste as an on-the-spot pimple fighter; however, reports show that some individuals may have sensitivity to fluoride toothpaste and causes breakouts. Switch toothpaste and observe that they are breaking out; they are most likely experiencing this phenomenon. Active components like fluoride and sodium lauryl sulfate can irritate the skin and cause breakouts.
Hard Water
Water may be either hard or soft, depending on its composition. The term "hard water" does not accurately represent the natural sensation of the water. Instead, it is referred to as hard water due to mineral deposits like calcium and magnesium inside the water molecules. When water penetrates the ground and absorbs calcium and magnesium, it hardens and crystallines. The mineral residue left on the skin by hard water is common. This film has the potential to block pores and cause outbreaks.
Solution: Consider using filtered water for your face
After implementing the suggested solution and an occasional flare-up still occurs, relying on the zit patch is easy. It works to bring medicine to deeper layers of your skin, avoiding further infection.
How do zit patches work?
Zit patches are little stickers that have a wound-healing gel that is slightly sticky, known as hydrocolloid. More significant variants- "blister bandages," are all intended to accomplish the same goal: to speed up the healing process of your skin.
Zit patches absorb any drainage from the pimple and seal the lesion to avoid further damage to the location, such as plucking. Then, using it relatively simple, you attach the transparent patch over to the affected skin, follow the recommended duration, and are painless as your zit problems magically disappear.
How To Recover Naturally From A Cold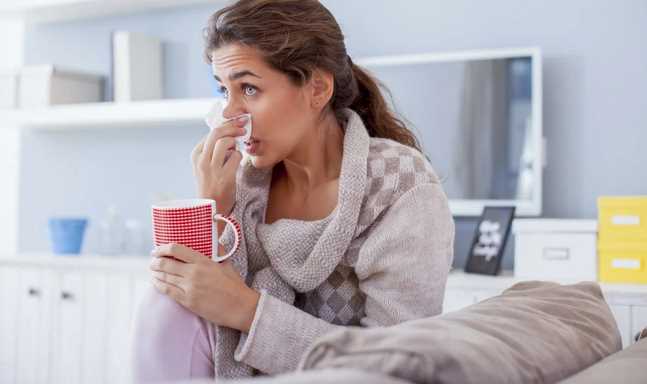 If you recently caught the common cold and are still trying to fight your way out of the toughest symptoms, you may be searching for simple and natural methods for cold recovery. Whether you're considering taking homeopathic cold medicine or supplements or whether you'd rather rest and let your body heal on its own, there are a few old tips and tricks that could help get you back up on your feet and feeling great again in a hurry. When you're suffering from cold symptoms, these rules of thumb can help you recover as speedily as possible.
Stay Hydrated
Besides taking your cold prevention vitamins to avoid deficiencies while you're sick, one of the most important tips to follow is to stay hydrated. Hydrating your body:
Allows for better blood circulation
Helps your white blood cells fight off the cold virus more effectively
Flushes out any toxins that may be making you feel sickly and helps ease your most irritating cold symptoms, including congestion
Keeps you feeling energetic and prevents the complications of dehydration
Often provides healthy electrolyte replenishment and sometimes a boost of antioxidants and other nutrients, depending on the types of beverages you're drinking
If you're not a fan of keeping a large water bottle at your side at all times, the good news is that there are numerous ways to stay hydrated while sick. You can have your pick of multiple types of nutritious and often tasty liquids to help keep your body hydrated, including:
Clear chicken soup broth
Warm water with slices of lime or lemon for a quick vitamin C boost
Low-sugar, unprocessed fruit juice
Plain, filtered tap water
Coconut water or coconut milk
Herbal teas and caffeinated teas, including mint tea, chamomile tea, lemon tea, green tea, ginger tea, rooibos tea, echinacea tea, and hibiscus tea
Try OTC Homeopathic Medication
In addition to keeping your body hydrated to help it heal itself, one of the most helpful natural and homeopathic cold remedies is to try over-the-counter medications or supplements. For example, you could address some of your top symptoms by taking:
Pulsatilla to address nasal discharge at night
Sulphur iodatum to help get rid of post-nasal drip and other lingering cold symptoms after recovery is already underway
Allium cepa to relieve runny noses and constant sneezing
Belladonna to help lower high temperatures accompanied by cold sweats
Arsenicum album to clear up congestion and soothe sore throats or achy chests
Kali muriaticum to relieve ear pressure and help soothe congestion
You may be under the impression that recovering from a severe cold requires prolonged rest and copious amounts of medication, but the truth is that there are numerous natural approaches that can help ease your symptoms and get you back on your feet quickly and easily. From keeping hydrated to trying over-the-counter homeopathic medication and supplements, these tips and tricks could help you get over the common cold in a jiffy. Try them out the next time you're hit with a bout of horrible cold symptoms.
What Is Laser-Assisted Liposuction? A Closer Look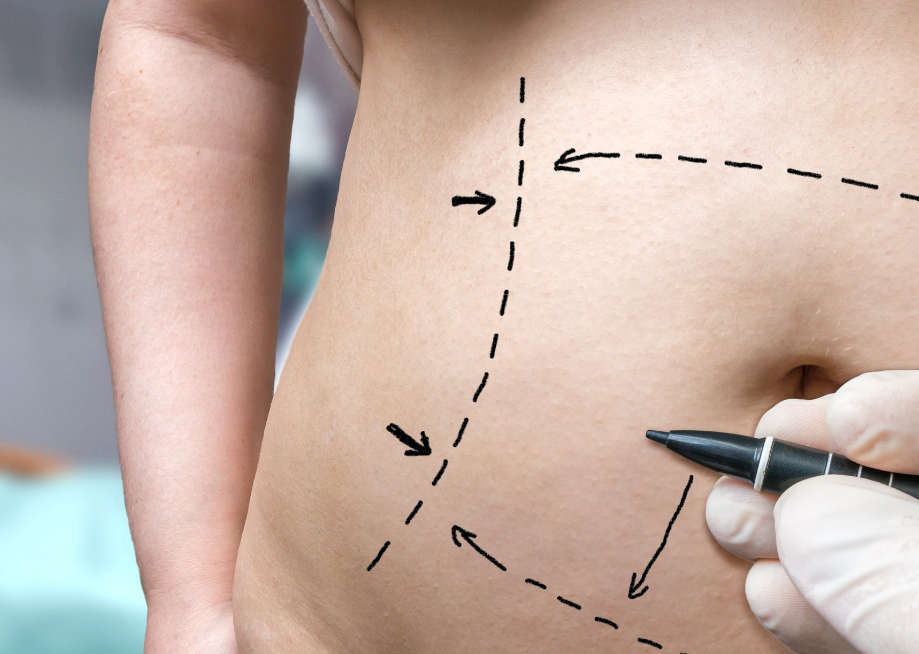 Liposuction is a hugely popular cosmetic surgery option. Every year, over 250,000 liposuction procedures are performed in the US. For years, it's been a favorite treatment option for those looking to lose a little weight in certain problem areas.
But lately, there's been a new type of fat reduction on the block that's catching the attention of men and women everywhere. Laser-assisted liposuction is a type of liposuction that is less invasive and can be more effective in getting rid of unwanted fat.
If this option sounds interesting, then this is the guide for you. Read on for everything you need to know.
What Is Liposuction?
Today, there are many different types of liposuction. Traditional liposuction is a type of invasive plastic surgery designed to target and remove specific pockets of fat on the body.
During the procedure, you'll be put under a general anesthetic, and fat will be sucked out of your body via a small tube. With this type of liposuction, there's a considerable amount of recovery time, usually a couple of months.
Benefits of Laser-assisted Liposuction
Laser liposuction, on the other hand, is a much quicker and less invasive procedure. Usually, you will be put under local anesthetic, rather than general. During the procedure, a laser is used to melt the fat in your body before it's suctioned out.
Patients like this treatment option for a few different reasons. First, the results are instantaneous.
With traditional liposuction, you'll need to wait several weeks for bruising and swelling to go down to see results. But with the laser-assisted variety, you'll only need around a week of recovery before you're pretty much back to normal.
Another big benefit of laser-assisted liposuction is that it stimulates collagen growth. This is great news because collagen is responsible for skin elasticity and stretchiness, among other things. This means that the procedure actually produces a skin-tightening effect, leaving your body looking more youthful and toned.
Another great thing about laser-assisted liposuction is that, unlike some other non-invasive procedures, it is permanent. This means that the fat removed will never return. You should note, however, that it is possible to put on weight following your procedure, so this is something you'll need to maintain through a healthy lifestyle.
The Cost of Liposuction
As with many other types of surgery, liposuction costs will vary depending on a few different factors. Where you have your procedure done can make a huge difference. As can the reputation of the clinic or surgeon you choose.
According to the American Society of Plastic Surgeons, the average cost of traditional liposuction is currently around $3,600. Laser-assisted liposuction, meanwhile, has a cost of around $5,450. This comparatively more expensive price is often justified by patients because of the amazing results it produces.
Achieve Your Dream Body Today
Thanks to advances in science, new technologies, and medicine, quicker and less invasive treatment options are being created all the time. If you'd like to achieve your dream body in 2022, why not look into Laser-assisted liposuction today? If you're looking for more beauty tips and tricks, check out the rest of our content now.