How to Assemble Gamer PC by PC Power Up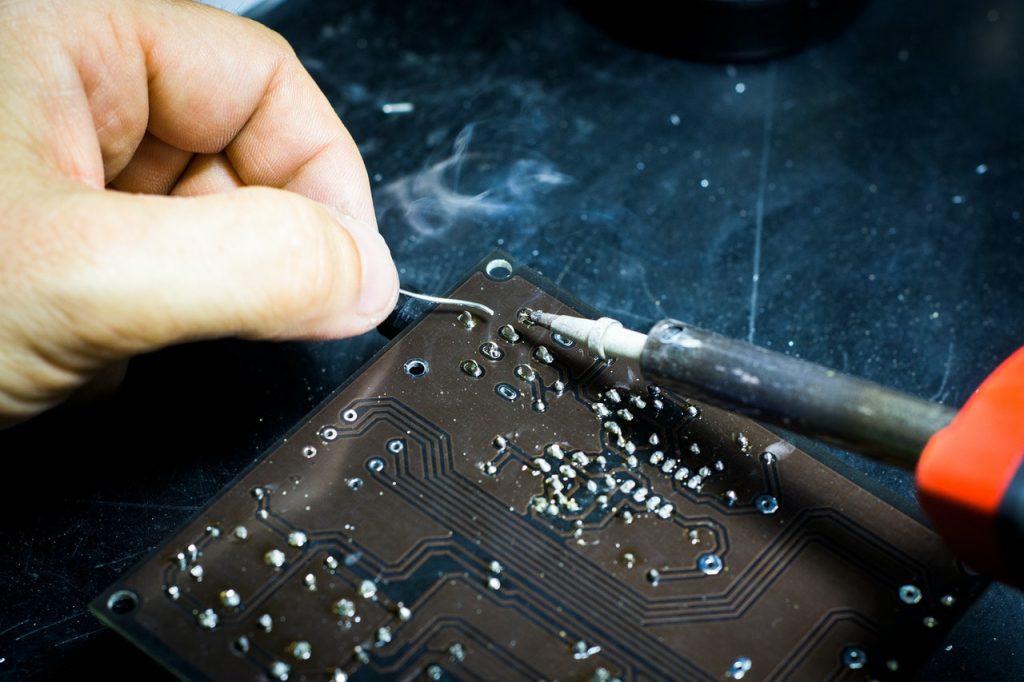 The assembly of a PC is not rocket science and it does not require any great technical talent: You build the mainboard into the housing and insert the CPU, RAM, the graphics card into the slots provided; then mount an SSD (or hard disk) and, a drive, connect the data cable and power supply; Attach the CPU cooler, organize the cables a little. PC Power Up site will make it easy for you to build your gaming PC yourself.
Motherboard:-
Don't allow the apparently complex primary thought put you off. The manual will show you exactly where the CPU, RAM, and other components connect to the motherboard. It connects all components of your PC with one another. It also comes with a base for the CPU and the main memory, an attachment for the CPU cooler and slots for expansions, for example the graphics card. A few functions are also typically located directly on the board, for example sound and network adapters.
On top of that, the mainboard provides external connections, including, for example, USB, video and eSATA. Motherboards are presented from different manufacturers, including ASRock, ASUS, and Gigabyte.
CPU:-
There are 2 major companies Intel & AMD
Intel:
CPUs from Intel's desktop CPU program have long dominated the market. Within each generation you will find several processor groups at Intel:
Core i3: These processors are very cheap and are sufficient for simple office applications, for surfing, emailing and for very simple games.
Core i5: More performance for a still good price. Video editing and current games are also possible with Core i5 processors, the latter in exceptional cases not with maximum graphic quality.
Core i7: These processors offer an enormous amount of computing power, but they only really play out if you use programs that distribute computing operations over several processor cores. This is limited to a few special applications and is only very rarely the case when surfing, emailing, office work or gaming
Above these three groups is the Core i9 for extreme power requirements.
AMD:
With the CPUs of the Ryzen family, AMD has earned the reputation of the price / performance winner, but we can no longer let that stand. AMD is well aware of the capabilities of the current line-up and sets prices accordingly. Especially in the entry-level segment, AMD does not currently have a competitive chip on offer.
CPU Coolers:-
The CPU cooler meets straight on the CPU and drive away its waste heat. In this way, it ensures the stable operation of the CPU, which would otherwise easily overheat and then stop working. Passive coolers only consist of a large cooling surface that is swirled around with air using a fan built into the housing, for example. However, this noise-free approach is rarely sufficient for current CPUs. They require active CPU coolers in which a fan fans the heat away from the heat sink. It is important to always find a compromise between adequate heat dissipation and noise generation.
Systematic Investment Plan Calculator: What You Need to Know About Making Money in the Stock Market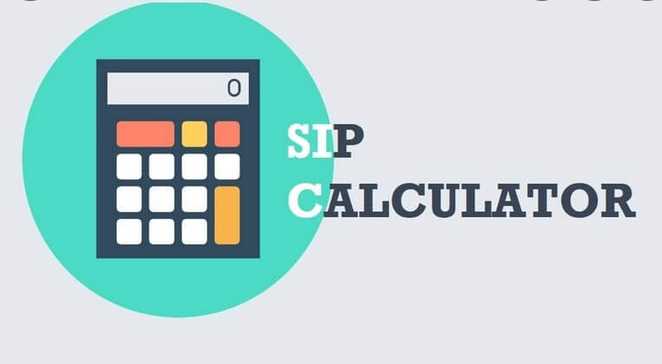 When it comes to investing, there are various options available for you. You can research and determine which funds the best suit your needs and risk-reward balance. Or, you can simply go with the flow and let the market do most of the work for you. However, you choose to approach it, making money in the stock market requires some upfront planning. Luckily, there's an app for that! The SIP Calculator will help you set up a consistent investment strategy so that you don't have to think about it when stocks start selling out and your portfolio starts growing. Let's look at what the app is about and how to get started with it on your own…
What is a Stock Market App?
A Stock Market App is a free app  that lets you invest your money in over 100 different market sectors. The app includes historical data, stock charts, real-time alerts, and portfolio management tools. The app aims to help you create a diversified investment plan that enables you to save money while maximising your investment potential. If you're looking to get involved in the stock market but aren't sure where to start, or you're an experienced investor looking for a different approach to investing, these apps can help.
What You Need to Know Before You Start Investing
First, find out as much as you can about the investment property you're looking to buy. This will help the app find suitable investments for you and will also help you avoid buying into bad investments. You can find this information by going to the website of the company you're interested in and looking up their financial statements. Make sure you understand the business's finances and current condition before you start investing. You can learn a lot about a company by reading their financial statements, so don't be afraid to get your hands on some confidential documents.
Pros of the Stock Market App
The stock market's success has been proven over the years, so this app can help you make consistent and profitable investments. If you don't know much about stocks, or you've just been putting your eggs in one basket and hoping for a big payoff, this app can help. You can use it to track the latest market trends, learn about common investment risks, and discover emerging investment opportunities.
Cons of the Stock Market App
While these apps provide plenty of information to help you make informed decisions, it doesn't consider your financial situation. If you're an established investor and don't need some of the features this app offers, you can always switch to a different fund.
Conclusion
The stock market can be a great way to make money if you're willing to put in the effort to get involved. The only way to make sure you're successful is to take the time to do your research and invest appropriately. A Stock Market App can be a great way to get started, but make sure you're well aware of your getting into.
The Benefits of Hiring a Freelance Customer Service Representative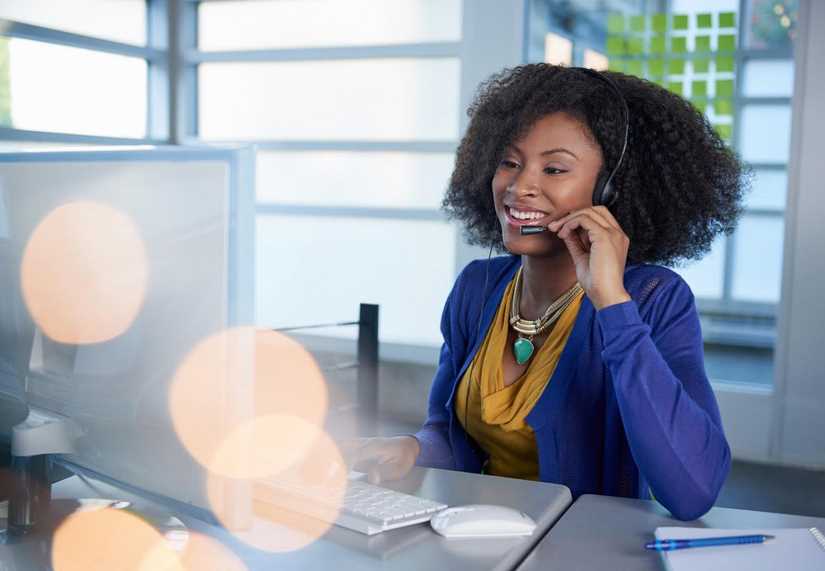 Any company selling a product or service needs a stellar customer service team. In today's economy, customer service often dictates whether or not a company will experience success. Yet even the best and most experienced teams can face difficulty reaching peak performance.
This is why many companies resort to outsourcing their customer service department. You see, many business owners feel that a freelance remote customer service representative offers added value to their existing teams. Here are a few of the benefits you can expect for yourself.
A Remote Customer Service Representative Can Help You Save Money
Customer service representatives typically charge by the hour, so you only pay for the time they spend working on your account. This can be significant savings compared to the cost of hiring a full-time employee.
When hiring a customer service representative employee, you have to pay for their benefits, holiday pay, and other associated costs. These costs can add up, especially if you have a large team of customer service representatives.
When you hire a freelancer remote customer service, you only have to pay them for the work they do. This can save you a lot of money, especially if you only need help on a part-time or project-by-project basis.
They Can Help You During Busy Times
Freelancers are often more flexible and can be available for odd hours or on short notice if needed. They can also be a great option if you need customer service help but only on a temporary or project-based like a peak time or season.
They provide the same personal touch as a full-time employee. They also get to know your customers and build relationships with them. This can lead to repeat business and referrals.
When done right, hiring freelancers as customer service representatives can be a cost-effective and efficient way to improve your customer service operation.
They Can Help You With Specific Tasks or Projects
If you have a special project or need help with a specific task, a freelancer can often be a great option. They can help you with everything from setting up a system to handling customer service calls.
If you have a busy season where you need extra help, you can simply hire a few freelancers to help you out. Once the season is over, you can let them go and only pay for the hours they worked. This flexibility can be a great benefit, especially for small businesses.
More About Improving Your Business
Hiring a freelance remote customer service representative can be a great way to improve your business. They can help you to provide better customer service, resolve customer complaints, and increase customer loyalty. Good customer service can make a big difference in your business, so it is worth taking the time to find one that meets your needs.
Visit our blog for more on this topic.
3 Benefits of Using Corporate Travel Management Software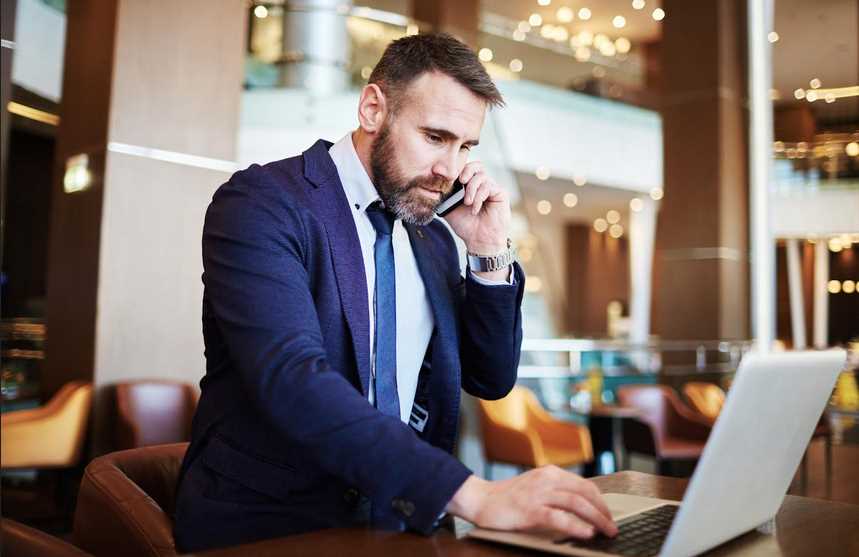 One of the most essential parts of your business is corporate travel. This is especially true after several years of business disruption thanks to the COVID-19 pandemic.
Now more than ever, corporate retreats are stitching businesses back together that got rocked by work-from-home digital transformations.
As corporate travel increases, it's more important than ever to have corporate travel management software on lockdown. It contributes to the operation of your business, as well as helps to grow relationships between corporations.
Why is that?
Keep reading for the top three reasons that you need to review your corporate travel management policies and tools.
Travel Expense Reporting Tools
Corporate travel management software like Bento checks all the boxes for benefits. One of the most important items on this list is travel expense reporting.
You can have approval workflows and controls all day long. But if you can't report and collect data, what good does it do?
Most corporate travel management software gets built around scalable, flexible travel expense reporting — and for good reason.
Expense reporting decreases corporate fraud and improves productivity. It also saves on overall costs for corporate travel, which is a win for your business budget.
Clear and Accessible Travel Policy Rules
Corporate travel management isn't complete without clearly defined, accessible policies and rules.
This includes more than just expenses. It also outlines expected behaviors such as how, where, and when to book transport or accommodation.
For example, which food and beverage expenses are acceptable, with or without clients? What entertainment is an acceptable business-related expense? Which forms of entertainment are appropriate (or inappropriate) for your clients?
Good corporate travel management companies will help you form, enforce, and provide access to your travel policies. This way, everyone stays on the same page and you don't run into any unexpected "surprises" after a business trip.
Data and Taxes
If you can't prove these expenses to the government, you're dead in the water.
Of course, the IRS knows it's not easy to keep track of these things. Making mistakes when it comes to travel expenses is understandable. However, it could become one of the largest areas of concern when it comes to your taxes.
Accurate data doesn't only protect you from making errors on your corporate taxes. It also allows you to view telemetry and perform analytics.
You also gain real-time insights into your employees' corporate spending, including location, time, and other factors.
Corporate Travel Management Software: All Aboard
At face value, corporate travel management might not sound like the sexiest topic in the world. However, it does get a lot more attractive when you have the right modern software solutions that scale with your business.
There are more benefits to using software for your corporate travel needs, such as group location tracking to make sure everyone is safe and accounted for. Keep researching the best software and find the one that's ideal for your business needs.
Need more help finding the right software? Or would you like more stellar business advice in general? Stay right here and keep browsing our site.