How Industrial Sites are Benefited with Drone Services?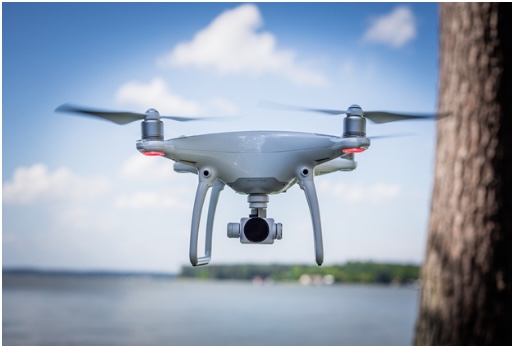 A few years back, people used drones to fly cameras just for fun. But, things have changed because drone technology has advanced. People have also discovered opportunities to use these devices in various industries. In the future, UAV technologies may include ideas such as autonomous recharging, hydrogen-powered drones, better computer vision, and much more.
Construction, real estate, agriculture, engineering, defense, entertainment, and emergency services are some industries that use drones. So, other than piloting drones at the park, you can employ aerial drones to improve service delivery and efficiency of your business.
This article will tell you about industries that have benefited from using drones. But first, let's discuss the unique benefits of commercial drone services to these businesses.
Benefits of Commercial Drone Services
The demand for drone services has increased tremendously. This is because businesses want to leverage modern-day technology for various reasons.
Organizations are now seeking commercial drone services to increase their workplace productivity, improve their bottom line and reap other benefits. Indeed drones are changing the industries and business world, plus their rapid growth in usage is set to remain strong.
The following are extra benefits of using drones for commercial purposes.
● Help in Compliance with Safety Regulations
Drones help businesses to comply with safety regulations. Initially, the workers risked their health and lives when accessing hard-to-reach areas or working at high altitude.
But, with construction drones, surveyor drones, inspection drones, emergency, etc., machines instead of workers are put in potentially dangerous situations. These devices can sweep the entire building and other areas, collect data, identify essential repairs, and much more.
● Stand Out from the Competition
Businesses that use modern-day drone technology stand out from the rest. Real estate, construction, and property management companies can use drone surveying, drone photography, or drone videography services to capture aerial imagery or footage. They can use these aerial photos to monitor ongoing development or in their marketing campaign.
● They're Non-Intrusive
Commercial drone services are configured, so they don't need to come into contact with the scene or buildings. They can gather information, collect data or capture quality imagery and footage. This means that drone technology eliminates human interactions and prevents potential damage.
● Minimize Downtime
Businesses in most industries prefer to use drone services for aerial imaging. This is because they can manage the following:
Access difficult routes
Adhere to health and safety regulations
Minimize downtime.
With commercial drone services, your business will remain incredibly productive and efficient, meet its goals and objectives, and prevent backlogs.
● Time and Cost-Effectiveness
It's the priority of all businesses to save time and money. The good news about applying aerial imaging instead of using workers is that it completely eradicates human errors and mistakes.
Employees can miss deadlines when undertaking surveys and inspections, but not when you survey with drones. These devices can identify issues quickly, as well as provide accurate and comprehensive reports at a lesser cost and time.
Industrial Sites Benefiting from Drones
● Construction Industry
Construction drone services offer a variety of applications. Workers use drones to inspect completed sections in buildings, track progress and collect vital data.
Other applications of drones in construction include:
3D mapping
Topography surveys
Asset monitoring
Volumetric calculations of stockpiles, etc.
Drone for construction lower costs, boosts the occurrence of safety incidents, and improves project management.
● Oil and Gas Industry
This is one of the early adopters of drone technology. Utility companies rely on drone services to inspect power lines, wind turbines, and solar panels.
These devices have significantly reduced possible electrocution, and the risk of falling when working on dangerous heights, or when repairing critical infrastructure.
The oil and gas industries use pipelines that are impossible to access. It's because they extend for hundreds of miles in difficult terrain. Others are even underground.
Commercial drone services help the industry detect gas leaks or pipeline ruptures. As a result, it prevents potential economic and ecological disasters.
● Mining Industry
People tend to overlook the mining industry due to the rise of the high-tech service sector. But, the mining industry is still essential. Licensed professionals in this industry use LiDAR sensors attached to drones to examine or scan open pit mine surfaces.
This data and GPS information help create a point cloud of elevation in a given area. Companies in this industry also use LiDAR in various ways, including:
Inspect infrastructures in the mines
Evaluate the pre-mining location
Calculate the production volumes
Create accurate, high-resolution 3D maps and elevation models
● Real Estate Industry
Residential and commercial buildings are major investment vehicles. Such large operations require a huge team to monitor the project and conduct inspections. This is tedious work, which can be risky because of the high heights involved.
The good news is that; drones carry LiDAR, thermal optics, and RGB cameras to help monitor the interior and exterior conditions of such buildings. Actually, LiDAR drones help achieve the following:
Measure properties accurately
Reproduce the interior and exterior of existing buildings faster
Create digital twins and 3D models.
Further, LiDAR scanners efficiently collect data used in creating floor plans and mapping properties. Using aerial imaging in real estate increases safety because they can operate at heights potentially dangerous for humans.
● Energy Industry
Linemen and field technicians use drones to monitor power plants and transmission cables. They use drones with cameras to detect corrosion, damage, and other multiple maintenance issues.
Drones capture data in a few hours, which engineers use to produce high-resolution maps. Indeed, drone technology has reduced hazardous working hours in energy companies.
Agricultural drones, construction drones, entertainment drones, emergency drones, military drones, security drones, and conservation drones are other ways commercial drone services use technology to shape the business world.
Key Takeaways
The way several industries are adopting drone technology shows that drones are truly versatile. These devices increase safety, save money and time, improve access to potentially dangerous places for humans, and collect accurate data in less time, plus much more.
Drones are adaptable to nearly any situation. Because of that, technology and industries have proven that the use of drones is limitless.
Thus, whether your company is in real estate, construction, mining, oil and gas, agriculture, entertainment, etc., you should consider how drones can improve your operations.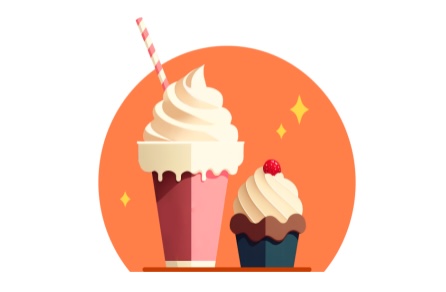 A cafe logo is the main element of an establishment's brand identity. Getting an effective logo will require making an original and recognizable concept. This can be not that easy.
The best option is to use an image of something that is strongly associated with your establishment. What kind of images might these be?
Coffee beans – although it's a bit of a hackneyed image, many people associate it with warmth, coziness, and liveliness.
Cutlery (forks, spoons, etc.) and/or utensils (plate, cup, coffee pot).
Other items used for cooking can also be skillfully used for a logo.
Sweets – can attract the attention of children (which is especially appropriate if the cafe is designed for them), and adults who love sweets.
As for the color scheme, the most preferable is a natural neutral color as a base: brown, beige, green. They are most common in coffee shop logos and generally best suited for the catering industry. The feeling of joy and carefree will help to cause yellow, a sense of comfort – orange.
If we talk about fonts, preferably those that do not have serifs. They have a more modern look, transmitting novelty, aspiration and neatness. Especially suitable for the logo of the coffee shop. It makes sense to use only 1 font in the logo, at most 2. More fonts are unlikely to look harmonious and attractive.
When creating a logo for a cafe, the emphasis on national food is often effective. It allows potential visitors to immediately see at what cuisine the institution specializes. After all, any logo is a certain message to the client. It is necessary to tell clearly and accessibly about the style, features, and specialization of your cafe.
If you have sufficient budget, you can turn to a professional designer to create a cafe logo or even in a design studio. However, making a logo yourself is faster and more economical option. In addition, in this case you will be in full control of the process. An optimal solution for this option is the Turbologo logo generator.
Turbologo is designed exactly for those who need a professional logo right now. Sometimes there is no time to mess around with freelancers or studios, get acquainted with the basics of design. In such situations, Turbologo is the best option. It allows you to quickly create your first logo and start using it immediately.
Streaming Success: A Guide to Building Your Own Video Streaming Website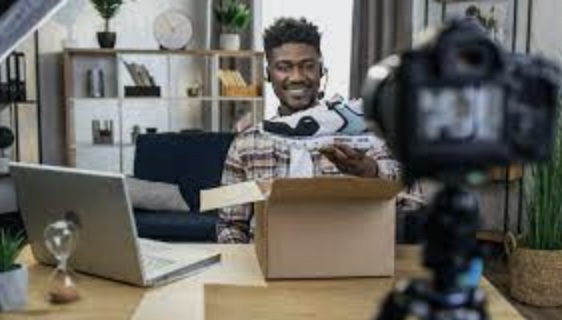 As the popularity of video streaming continues to grow, more and more people are turning to online platforms to watch their favorite content. From movies and TV shows to live events and gaming, the possibilities are endless when it comes to streaming video. In this guide, we'll take a look at the different aspects of how to build a video streaming website of your own, including choosing a platform, technical considerations, design and user experience, monetization, promotion and marketing, and more.
Choosing a Platform
When it comes to how to build a video streaming website of your own, there are a number of different platforms to choose from, each with its own pros and cons. Some of the most popular platforms include YouTube, Vimeo, and Twitch. These platforms offer a variety of features, such as video hosting, transcoding, and adaptive streaming. However, there are also some downsides to using a pre-existing platform, such as limitations on branding and control over the user experience. Building your own streaming website can give you more control over these factors, but it does require more technical knowledge and resources.
Technical Considerations
When building your own streaming website, there are a number of technical considerations that need to be taken into account. Some of the most important technical components include video hosting to stream live video to website free (https://anyforsoft.com/blog/how-create-live-video-streaming-website/), transcoding, and adaptive streaming. Additionally, there are a number of different video formats and codecs to choose from, each with its own pros and cons. Video player compatibility and accessibility are also important factors to consider, as well as the importance of having a stable and scalable infrastructure.
Design and User Experience
The design and user experience of your streaming website are also important factors to consider for how to create a video streaming website like YouTube. A visually appealing and user-friendly website design can help to attract and retain viewers. A responsive design, which adapts to different screen sizes and devices, is also important for mobile users. Additionally, a searchable and organized video library can make it easier for viewers to find the content they're looking for, while a robust and reliable video player can ensure a smooth streaming experience.
Monetization
Monetizing your streaming website is another important factor to consider after how to build a video streaming website of your own. There are a number of different monetization options available, such as ads, subscriptions, and pay-per-view. Each option has its own benefits and drawbacks, and it's important to choose the one that best suits your audience and your goals. Additionally, providing value to viewers is important to encourage monetization.
Promotion and Marketing
Promotion and marketing are also important factors to consider when building your own streaming website. Building a community around your website can help to attract and retain viewers. There are a number of different promotion and marketing options available, such as social media, SEO, and influencer marketing. Additionally, regularly producing and promoting new content can help to keep viewers engaged.
Conclusion
In conclusion, the answer to how to build a video streaming website of your own can be a great way to take control of your content and connect with your audience. However, it does require a certain level of technical knowledge and resources. Choosing a platform, understanding the technical considerations, having a visually appealing and user-friendly design, finding the right monetization options, promoting and marketing your website, and building a community around your content are all important factors to consider when building your own streaming website. With the right approach, you can create a successful and profitable streaming platform that caters to your specific audience and goals.
Some Tips to Reaching Benefits from Outsourced Testing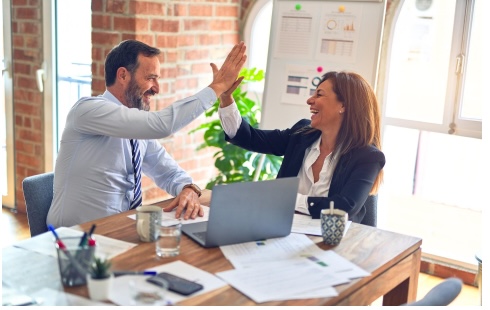 An average annual growth rate of 19% for the professional services sector over the next three years will be driven in large part by increased expenditure on IT outsourcing, according to a recent Gartner analysis. Furthermore, about 70% of businesses will handle their core business activities by 2025 with the help of three or more service providers, predicts Forrester Research. It has also been suggested more recently that the usage of outsourcers to offer non-core IT and business activities will grow in direct proportion to the general economic downturn. According to these estimates, an increasing number of businesses are now looking to outsource a portion of their software testing function, which is typically the first place to go when budget cuts are necessary.
Why choose to Outsource Testing?
The testing effort is often cyclical for the majority of businesses, with high and low peaks of activity. However, maintaining a fully resourced test crew year-round while having excess capacity during the low peaks is neither efficient nor realistic. One option is to hire a specialised outsourcing testing business to give you the assistance you require, either in the form of onsite consultants at your company or, as will be covered in this article, complete outsourcing of this function.
Other justifications for outsourcing testing include cost-cutting, accelerating testing, improving testing, preserving office space, hiring professionals, acquiring test environment resources, and freeing up in-house workers to handle development-related tasks.
The Benefits of Outsourcing
Now when end-to-end software QA outsourcing services are available, businesses can employ them whenever they need to accelerate time-to-market without straining internal resources. Additionally, they stand to gain from hiring testers who are experts in the area. Utilizing resources "just-in-time" is possible when working with an outside provider of test support services. The outsourced vendor should ideally be able to offer all of the services that might be needed for the system testing. A level of client confidence in the quality of the product can be attained with the effort put into developing the relationship, which in the past would call for a bigger internal team. A large cost savings can be achieved by having these resources available when needed and being able to release them when no longer required. Additionally, it enables everyone to concentrate on what they do best, optimising everyone's available resources.
Additional advantages can be attained, including the following:
Because both partners in this outsourcing arrangement will be concentrating on their areas of expertise, these specialists will subtly boost the value of your business and enable greater efficiency.
The effectiveness of the current tests and methods can be confirmed through the employment of independent test teams.
In addition, it can shorten development times and lower software development costs while enhancing the quality of web-enabled products.
For brief periods of time, experienced and professional testers can be hired to undertake a wider range of testing services than is now feasible on their own.
This approach lowers development costs, accelerates time-to-market, and significantly increases software reliability.
Compatibility lab testing enables you to test your application across a variety of hardware, operating systems, and web browsers, including the most critical but difficult to test against on your own.
Step-by-Step to Successful Outsourcing
First, think about the project or application you are thinking about outsourcing. An good situation for outsourcing would be when the project is an improved version of a stable product with ready-to-use test scripts. Outsourced testing could present certain challenges if it is the first deployment of a brand-new application. For instance, testing won't be able to fix critical application issues, and if your testing partner runs into a lot of serious mistakes, the test coverage will likely be reduced.
Finally, think carefully about what you hope to accomplish through outsourcing. The need for in-house expertise will almost certainly never be totally eliminated by outsourcing (and probably never should be), therefore you should take into account the knowledge and practical experience your test team will lose.
What tests are you expecting them to conduct? It's also crucial to think about the kinds of testing you actually need to be done. An outsourced testing company may have more experience and be better qualified to handle crucial stress testing, for instance. You might also want to handle a particularly difficult testing task that you feel outsourcing wouldn't give you enough of a return on.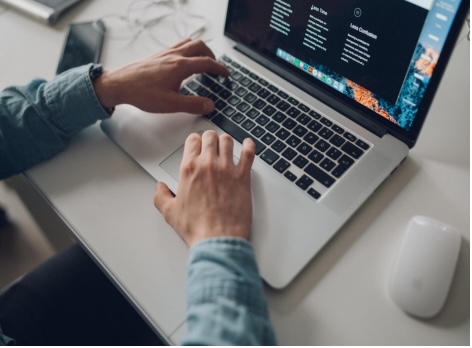 Who will be responsible for bug fixes? The method and steps used by your firm to exchange error reports must be carefully considered. I would advise either not outsourcing at all, or alternatively developing an error management solution that can accommodate remote logging and can be put under your direct control, if your error management system cannot be remotely updated (i.e., by the outsourced partner reporting the issues directly). It's crucial that you maintain ownership, if not control, of the bug database for future use.
Final thoughts
You should also keep in mind that you might need to test such a project on your own in the future. However, since you lack the information and practical experience gained from initially testing the idea, this could be more problematic. It is crucial to stipulate as a project requirement that you should be given back all test documents once the testing is over in order to reduce this risk.
As examples of specific deliverables, consider the following:
The official documentation for the final test plan;
Each updated and changed test case, as well as all planned and unexpected outcomes;
All specifications and regulations for test data;
Testing prerequisites, such as test methodology, test environment creation and initiation;
A specific Bug database;
All tasks, macros, scripts, etc.