Holiday Decorating Tips For Your Rental Properties And Other Small Spaces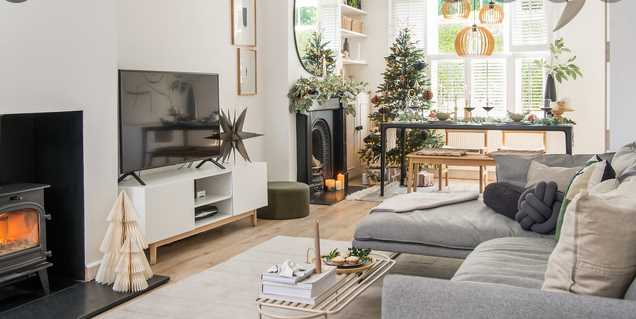 This holiday season, many properties in Australia are bound to be filled with holiday décor, such as setting up the traditional tree, decorating the tree with holiday cards, turning your throw pillows and accent pieces into a Christmas-themed accessory, and everything that'll turn your living space, holiday rental or rental property into spaces that are ready for this Christmas season. Polar X Ornaments offers a lot of decorations that you can use.
Moreover, the property management company that handles your properties will also be concerned with these few things to prepare your properties for the holiday season. Several award winning Bayswater property management specialists will equip you with tips on how you can decorate your rental properties and small spaces this Christmas season. Here are a few of their advice.
Holiday Decorating Tips For Your Rental Properties
The Christmas and the New Year seasons are upon us once more. Among the most beloved traditions during the season is decorating spaces to feel the Christmas spirit at home or in the office each day leading up to the holiday.
After the ups and downs of the previous year, everybody deserves the happiness during the Christmas season. You can follow these tips so you can decorate your living spaces with festive decorations this Christmas.
Others might not be able to spend big with their decorations, but this is totally fine. With a pinch of creativity, you can still have a festive and welcoming home with these decorations.
However, when decorating your rental properties for Christmas, it's important to follow the rules and regulations set by your landlord. For instance, generally, you must avoid decorations that can damage the property.
Without further ado, here are ways to decorate your rental or house rental this Christmas season.
1. Install A Christmas Tree
Beautiful Christmas decorations begin with your Christmas tree. The Christmas tree is touted as the focal point of holiday decorations. It's best that you plan decorating your rental for Christmas around a beautiful tree, regardless of the size or style.
Note, though, that there are landlords who may not allow real Christmas trees on the property, so you'll have to instead opt for an artificial tree. The Christmas tree of this kind can also provide beauty without the fire hazard. Furthermore, the tree doesn't have to be huge to make a big statement.
You may place the tree in front of the window or put a smaller tree on the end table. There are various ways to be creative with the size and positioning of your Christmas tree.
Aside from these, you may also decorate the tree with lights and ornaments inspired by your style. Choose a colour scheme for your decorations or choose ornaments from your past adventures.
You may also think outside the box with your Christmas tree if you prefer not to have a fake Christmas tree. Moreover, if you're short on space, you may decorate with a house plant.
Keep beautifying your rental with ornaments and lights on your plants.
Other creative ideas include cutting a tree shape from craft paper and attaching this to the wall. You may also draw the lights and ornaments. You may also display felt trees and ornaments on your wall and have your kids do these as well.
If you want a three-dimensional tree, you may cut out a tree shape from cardboard or wood and add crafted or painted ornaments. Be creative as you decorate your Christmas tree.
2. Be Careful When You Hang Stockings
Aside from the Christmas tree, another great Christmas decoration is the stocking. For renters, hanging stockings does not take up a lot of space. You should check Cupertino apartments for rent.
You may also use this to showcase your Christmas items when you have a mantel. Start by hanging stockings for everyone in your family, including your pets. In order to make it easy to remove after Christmas without damaging your space, you may choose weighted stocking holders on your mantel or hang them with easily removable Command hooks.
There are several ways to hang your décor without placing nails in the walls or leaving behind permanent marks.
Other than these, you may also add a garland, a Christmas sign, wreath, or mirror to your display. Then, top them off with candlesticks or lanterns.
3. Here's What To Do When You Don't Have A Fireplace
Some rentals don't have a fireplace. In these cases, you may look for a place where you can hang stockings and other decorations. With a little creativity, you can be able to create the best Christmas decorations involving stockings.
Among the easiest alternatives to a fireplace is utilizing a floating shelf already attached to the wall. You may draw a fireplace on a large board and tack it to the wall if you feel more creative.
You may also take some foam core or plywood, cut out a mantel, paint this, and prop it against your wall.
4. Add Decorations To Your Front Door
The holiday spirit can begin as you welcome visitors to your house. This manifests by adding decorations to your front door. One of the best Christmas decorations for this area is your Christmas wreath.
You may also choose to take a more modern approach by using a minimalist wreath. For those on a tight budget, you may cover the entire door in wrapping paper and include a giant bow for a huge present.
5. Hang Lights
Lights are a major element in Christmas décor, whether these are indoor or outdoor decorations.
There are several possibilities you can do with Christmas lights. They have the power to transform properties into magical spaces. You may use Christmas lights outside the rental, outlining the exterior doors and windows. Or, they can be displayed inside.
6. Set Up A Tablescape
Each rental will often have at least one countertop or table. These flat, open surfaces are often overlooked for décor but can be used to provide your spaces with something beautiful.
You may use smaller end tables to house your favourite decorations, such as Christmas plants or small trees. Remember, larger dining tables also offer more space for a wonderful tablescape.
7. Embrace Your Senses
This Christmas, decorating your rental properties involves tapping into your inner creativity and senses.
Among the things you can do is fill your rental spaces with holiday-themed scents. Candles are a great way to add a festive scent and lighting, but be sure these are allowed by the landlord. If not, you may use alternatives such as air fresheners, essential oils, or wax melts.
Finally, play your favourite Christmas tunes. These will help, especially if you don't have enough space for your decorations. Music is equally as appealing as these ornaments.
Transform your rental properties and other small spaces this Christmas season. Be sure to get creative with the several festival decorations available around to celebrate the holidays.
9 Advantages of Hiring Property a Management Company in Oakland California (2023)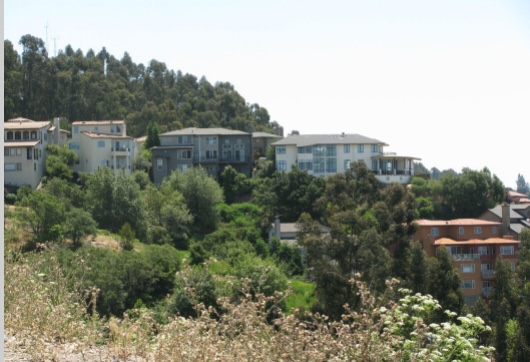 Oakland, California, is widely recognized by residents and tourists for its diverse set of attractions. Numerous factors contribute to the city's appeal, including its advantageous location, abundant employment opportunities, agreeable climate, reasonable lodging prices, and potential for profitable rental investments. Compared to other California cities, Oakland provides a high level of convenience, which is why it has become a preferred destination for individuals of various ages and lifestyles.
If you plan to relocate or invest in Oakland, you may have some initial hurdles, as navigating a new location can be difficult. However, once you overcome these hurdles, your hard work can be extremely rewarding, allowing you to reap the benefits of your efforts. You can seek assistance from a property management company to simplify the complexities. They can help you with your relocation or get you acquainted with the new area so that you can become familiar with the different neighborhoods. By utilizing their services, you can enjoy numerous benefits that will make your stay in Oakland much more satisfying than you initially expected. Still unsure of how this is possible? Here are some benefits of hiring a property management company in Oakland that you should be aware of.
Did You Know?
There are around 37,600 property managers all over California.
9 Advantages of Hiring a Property Management Company in Oakland
Save Time for Property Search
The task of searching for a new home can be daunting, particularly when you're exploring options in an unfamiliar city. However, companies dealing with property management in Oakland California have extensive knowledge about various property types, associated expenses, local amenities, and more. Engaging their services can provide crucial information to help you identify the most suitable home and save valuable time in your search.
Reduce Expenses for Repair and Maintenance
Once you find the home you're looking for, you may have to spend on finding services that will help you with repairs, landscaping, and other relevant changes. This can prove expensive as you may not be aware of suitable places to approach for these requirements. Hiring a property management company will help you save on these expenses. They usually know the best service people who can assist you with repair and maintenance and give you high-quality results without overspending.
Did You Know?
About 80% of property managers help with maintenance and repairs.
Generate Additional Income With Ease
If you plan to rent out a portion of your property to generate extra income or as an investment opportunity, property management companies can assist you with advertising the vacancy, vetting potential tenants, drafting lease agreements, and managing rent collection. Enlisting the services of a property management firm can help you optimize your rental income without incurring additional costs or worrying about the details of the rental process and tenant management.
Did You Know?
At least 70% of property managers help with inspections, leases, and advertising for the property.
Resolve Legal Disputes With Confidence
There may be times when an unprecedented legal issue presents itself due to a faulty tenant or property concern you didn't know about. Irrespective of the reason, it can be challenging to deal with such disputes without legal guidance. Companies handling homeowners property management services are equipped with the knowledge, skills, and legal team that caters to different property legal issues. Hiring them can help property owners combat these problems conveniently by taking the appropriate steps to resolve each grievance.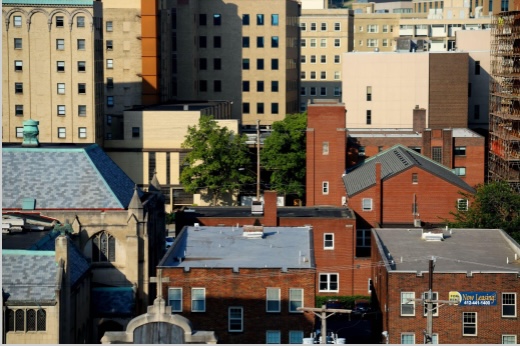 Get Assistance With Accounting
As a property owner, you must cover various expenses to maintain your home, address tenant needs, and more. Property management firms can assist you in monitoring your expenses relative to your income and identifying cost-effective strategies for managing your property, which can help you mitigate the financial burden associated with property ownership.
Assistance With Rental Pricing
Due to constant market changes and price fluctuations, it can be challenging to adequately determine the monthly rent you want to charge a tenant. Property management companies can assist you with pricing and help you come to a reasonable amount that will allow you to earn sufficiently while attracting tenants consistently.
Assistance With Real Estate Investment
If you're looking to invest in a property that you don't want to use as a place of personal stay, property management companies can help you find the best ones that will allow you to invest efficiently. They can assist you with market guidance and price fluctuations and facilitate investments that will help you gain long-term returns for a stable passive income source.
Timely Digital Assistance
When moving into a new property, you may encounter issues that require prompt attention. Property management companies can address your concerns promptly through digital channels to help you resolve minor problems. They'll communicate with you to understand the issues and provide on-site assistance as soon as they clearly understand your needs.
Improve Landlord-Tenant Relationships
Investing in a rental property is critical to maintaining healthy relationships with tenants for its success and high returns. Property management companies help facilitate a smooth flow of communication, set reasonable rental terms, and manage the grievances of both parties to create a friendly atmosphere between you and the tenant.
Endnote
Property management companies offer streamlined services to property owners and real estate investors, simplifying the intricacies of property management. In Oakland, these service providers undertake various activities such as relocation assistance, rent collection, maintenance, legal compliance, and more. For individuals relocating to the city or seeking to invest in local property, engaging the services of a property management firm can significantly streamline various processes and deliver optimal outcomes for all involved parties.
Luxury Apartments vs Regular Apartments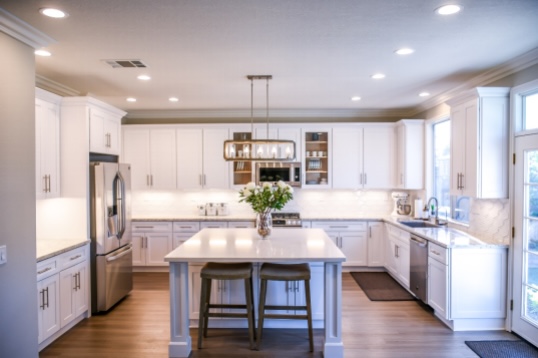 There's an affordable and an expensive side to most fixed assets, with real estate being no different. Many economical apartments out there don't offer a lavish lifestyle, and many luxury apartment buildings in the city are worth their hefty price tags. Depending on your financial situation, it can be a big challenge to figure out which type of apartment is right for you. That's why we're here to help! Whether you want a more affordable place or an extravagant lifestyle, this article will help you narrow your options to make a well-informed decision. Keep reading to learn more about luxury and regular apartment living differences.
When choosing a luxury or a regular apartment, there are a few things to consider. First and foremost, you want to ensure that the apartment you're looking at meets your needs. Do you want a luxury apartment with all the amenities and facilities? or are you more interested in a regular apartment that's still luxurious? Once you've determined what you're looking for, you need to decide which type of apartment will best meet your needs.
What is a Luxury Apartment?
A luxury apartment is a high-end, upscale apartment that offers a range of amenities and features that are not typically found in regular apartments. These features include high-end finishes and fixtures, spacious floor plans, private balconies or terraces, and access to on-site amenities such as fitness centres, swimming pools, and concierge services. Luxury apartments are often located in desirable areas, such as city centres or upscale neighbourhoods, and they tend to be more expensive than regular apartments. Additionally, they may require higher levels of maintenance and upkeep and may have stricter rental policies and requirements.
What is a Regular Apartment?
A regular apartment, also known as a standard apartment, is a type of rental housing typically more affordable and has fewer amenities than luxury apartments. They may be located in less desirable areas or neighbourhoods and typically have more basic finishes and fixtures. These apartments are often smaller than luxury apartments and may have shared common areas like parking or laundry facilities. They may not include as many amenities as fitness centres, swimming pools, and concierge services. They generally have less strict rental policies and requirements and may require less maintenance and upkeep.
Regular apartments are commonly found in the standard rental market and are targeted towards the general population's needs rather than the luxury market. They can range from a small studio to a multi-bedroom apartment, with various sizes, floor plans and prices.
How to Choose Between A Luxury Apartment and A Regular Apartment?
When choosing between a luxury apartment and a regular one, there are several factors to consider.
Price:Luxury apartments tend to be more expensive than regular apartments. Consider your budget and whether you can afford the higher rent and additional amenities.
Location:Luxury apartments are often located in desirable areas with easy access to shopping, dining, and entertainment. Consider the location and whether it is convenient for your daily needs. If your need for luxury trumps the need for a good location on a restricted budget, buying a house in the suburbs might be the obvious decision. There are plenty of luxury apartments in Kalyan, Thane and Navi Mumbai which are considerably more affordable than even a regular apartment in South Mumbai. Mumbai suburbs are well connected to each other and have become a popular home-buying destination for newcomers.
Amenities:Luxury apartments typically come with amenities such as a fitness centre, swimming pool, and concierge service. Consider which amenities are important to you and if the luxury apartment offers them.
Size:Luxury apartments often have larger floor plans and square footage than regular apartments, but then again, the cost of a luxury studio would be more than that of a regular 3 BHK. Consider the size of the apartment and whether it will meet your needs. What we mean when we say that is, do you really need a 2 BHK when a 1 BHK or studio will do just fine? Or what matters to you more? – A luxurious studio in Juhu close to your work and everything good that Mumbai has to offer or a spacious 2 BHK flat in Kalyan that will easily accommodate all your things?
Maintenance and Upkeep:Luxury apartments may have a higher maintenance and upkeep level than regular apartments. Consider if you have the time and resources to keep up with the maintenance and upkeep requirements.
Ultimately, choosing between a luxury apartment and a regular apartment will depend on your personal preferences, needs, and budget. The ideal luxury apartment would cost you something north of 6 Cr in South Mumbai. In contrast, a regular apartment has a polarising range from 12 L to 90 L in and around Mumbai.
What to Know About Moving to Greensboro, Georgia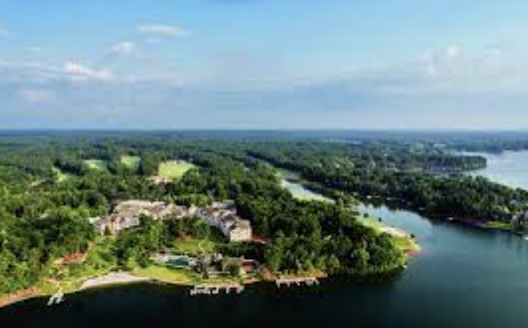 Did you know that Greensboro, Georgia, was named one of the best places to live in the state? That's right – this charming city in the heart of Georgia is quickly becoming a popular destination for those looking for a peaceful retreat with all the amenities of a big city.
Whether you're considering a move to Greensboro or just curious about what this hidden gem has to offer, you've come to the right place. In this article, we'll take a closer look at what makes Greensboro Georgia such a special place. So sit back, relax, and let's explore all that this beautiful city has to offer!
Location, Location, Location: Greensboro, Georgia
Greensboro, Georgia, is located in the eastern part of the state, just a stone's throw away from the beautiful Lake Oconee. The city is situated halfway between Atlanta and Augusta. This makes it an ideal location for those who want to be close to the action but still have a peaceful retreat to call home.
The Weather: Georgia's Climate
Georgia's climate is generally mild, with temperatures ranging from the high 50s to the low 90s throughout the year. The summers can get hot, but they're also a great time to enjoy the city's outdoor activities, such as swimming, boating, and fishing.
The winters are mild. Temperatures rarely dropping below freezing, making it a perfect place to avoid the frigid northern winters.
Real Estate Agents: Finding Your Dream Home in Greensboro, Georgia
Looking for your dream home in Greensboro, Georgia? Look no further than this luxury real estate agent. With extensive knowledge of the local market and a commitment to excellence, this real estate agent can help you find the perfect home for your family.
Cost of Living: Moving to Greensboro, Georgia
One of the biggest draws of moving to Greensboro, Georgia, is the low cost of living. Housing costs are affordable, and the city has a low tax rate, making it an attractive destination for those looking to stretch their dollar further.
Things to Do: Greensboro, Georgia
Greensboro may be a small town, but it's full of charm and things to do. From exploring the historic downtown district to hitting the links at one of the area's many golf courses, there's something for everyone in Greensboro.
The city is also home to a variety of annual events, including the Sweet Onion Festival, the Georgia Classic Cruisers Car Show, and the Harvest Festival. Whether you're a foodie, a car enthusiast, or just looking for a fun way to spend the day, Greensboro has something to offer.
Schools: Education in Greensboro, Georgia
If you have children, you'll be pleased to know that Greensboro, Georgia, is home to a variety of excellent schools. From the Greene County School System to the Lake Oconee Academy, there are plenty of options to choose from when it comes to finding the right education for your child.
The Economy: Jobs in Greensboro, Georgia
In addition to its many attractions, Greensboro, Georgia, is also home to a thriving economy. The city's job market is strong, with opportunities in a variety of fields, including healthcare, education, manufacturing, and retail.
Some of the city's top employers include the Greene County School System, St. Mary's Good Samaritan Hospital, and Reynolds Lake Oconee. With a low unemployment rate and a growing economy, Greensboro is a great place to live and work. Plus, with its proximity to major cities like Atlanta and Augusta, commuting to work is a breeze for those who want to take advantage of the many job opportunities in the surrounding area.
Discover More About Life in Greensboro, Georgia
There you have it – everything you need to know about moving to Greensboro, Georgia. From its picturesque downtown to its abundance of outdoor activities, this city truly has something for everyone. So, if you're ready to make the move to this vibrant and welcoming community, don't wait any longer!
Be sure to check out our Lifestyle section for more articles on travel, real estate, and all things Greensboro, Georgia. Thanks for reading!