Here's an Overview of Significant Events in Mary Kom's Career That Made Her A Renowned Female Boxer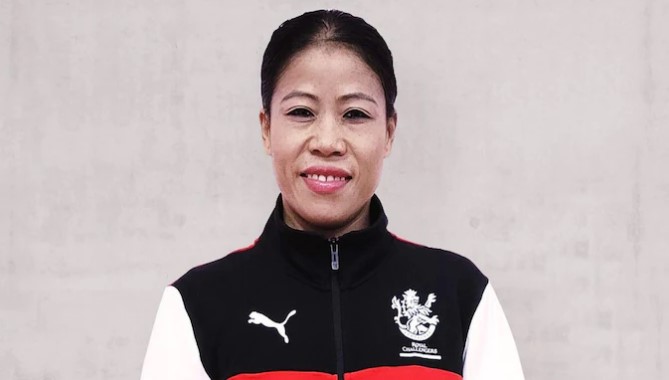 Mary Kom is an international and highly acknowledged boxer who hails from India. She is the only Indian female boxer who set a record for six-time winning record of amateur boxing championships.
If you have read Mary Kom's biography, you must already be knowing that she is the only woman from India who has won medals in the first seven world championships since her maiden participation. Perhaps, it is no surprise that the media chose to give her the nickname 'Magnificent Mary'.
Having proven her talent and materialized her long-cherished dreams that she fought hard to accomplish, today the legend has been nominated as a member of the Rajya Sabha. From winning several world championships, including the Olympics of 2012, and joining politics to standing tall as a role model for so many Indian women encouraging them to forge ahead to dream big and fight to fulfill their dreams, Mary Kom is a force to reckon with and as inspiration for generations to come in future. Take a look at this article below to know about all the significant events that took place in her career and life, each shaping and defining the Mary Kom we know today.
Early struggles in Mary's life
Mary Kom was born into poverty, which marked her early life. Her family was so poor that she could not afford a wrestler's diet, which was crucial for her as she had already started pursuing her dream career. Even while studying at school, she would often have to return home to help out her parents at the farm and later tend to her younger siblings. She barely managed time for her pursuits.
Amidst this, the boxer Dingko Singh, who hailed from the same native place, one day won the gold medal in the 1998 Asian games in Bangkok and returned home. His victory further consolidated her dreams and Mary received a boost of inspiration and confidence to continue pursuing her dream to become a successful boxer in India despite difficulties, challenges, and prejudices.
Career
According to Mary Kom's biography, her father who was also a boxer for a fairly brief period did not initially support Mary's aspirations in pursuing a career in sports. Just like many Indian parents, he too believed that women were not meant to participate in sports, especially boxing. He feared her passion could lead her to injuries which could render her injured physically and automatically weaken her chances of finding a groom for marriage. This resulted in Mary Kom deciding in favor of taking up training classes clandestine even though she had no moral or financial support in the long run. But her struggle was bound to bear results as she had hoped for. She participated in and won the state championship in 2000 and was soon to become one of the top international boxers in the world.
After winning the state championship in 2000, Mary attempted to secure the gold in the 7th East India Women's Boxing Championship in West Bengal. And by then, she garnered a true sense of self-belief and no one could stop her from shining inside the boxing ring. She went on to win five national championships from 2000 to 2005. In the year 2005, Mary decided to get married and subsequently wanted to take a break from boxing to concentrate on her married life, family, and children. But many cited premonitions saying that she would never return to the ring and her career was over. Being the strong person that Mary was, knew what she was doing. Even though she had taken a self-imposed sabbatical it was only to spend quality time with her family and then return with a bang. She returned to sports in 2008 and won the gold and silver medal at the world boxing championship in China quashing all skepticism.
Olympic journey
In 2012, Mary decided to compete in the 2012 Olympics in London. That was the first time in history that women's boxing was introduced in the Olympics events. There were in total three weight categories for women in the Olympics program, and they were 48-51kg, lightweight 56-60kg, and middleweight 69-75kg. But Mary Kom had practiced for the category of 45-48kg, but she could only enter the formidable category of 51kg to compete. But she was never the one to succumb to fear. She went ahead and with self-belief and perseverance emerged as the only woman to have gotten selected to compete in London Olympics.
Let us take a look at the achievements and awards that she has achieved to date:
She was the first woman to become a world boxing amateur champion six times
She won the bronze medal in London Olympics in 2021 and created history for Indian women's boxers
In Mary Kom's biography, she is the only women boxer to have won the Asian women's championships four times
In the year 2011 at the Asian cup women's boxing tournament, she won the gold medal in the 48kg category.
She became the first female boxer by winning six titles at the women's world championships in 2018
Mary Kom is the recipient of the Arjuna Award, Padma Shri award, Rajiv Gandhi Khel Ratna award, and Padma Bhushan award
So, what makes her an inspiration for us as well as a renowned boxer?
In their career, Mary has achieved several feats and awards as well as global recognition. Today, she is working towards encouraging more and more boxing aspirants, chiefly budding female aspirants, to help them shape their boxing careers.
She stood against gender norms and fought with self-belief. By pursuing a career in boxing, a male bastion in sports just as was believed by her father, she became a voice against gender norms. She not only fought against her own family but against so many societal orthodoxies that projected that women were not meant for combat sports. Perhaps, her battle isn't over yet and hence she wants to support more and more women who have a natural talent for boxing. It is difficult for any person to continue the battle without any support but Mary Kom's success proves otherwise as mentioned in Mary Kom's biography. She braved every challenge that life unjustly threw her way with deep faith in her talent and skill and the drive inherent to her dream that charted her meteoric rise making history.
Playing Poker for Fun and Winning Money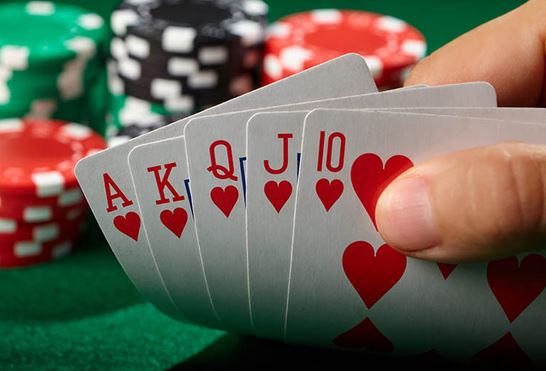 Introduction
Poker has become popular in the past few decades as a gambling game played at various social gatherings. People either love or hate playing poker, and most agree that it's a good game for players of all ages. Playing poker can be a fun hobby for anyone, but it's also a lucrative pastime for experienced gamers. The following are some reasons why people should consider joining the poker community.
Poker is a card game played with 2, 3 or 5 decks of cards but commonly used is a set of 5 playing cards which is called poker hands. Each hand has a rank, which is contrasted with the ranks of the other hands playing in the showdown to determine which hand will take the pot. It's most popular in America, Canada and Australia. However, poker is played all over the world. In fact, poker is a popular betting game that can be played for fun, money and gambling. Many people play poker as a hobby and as a Socially Awkward Game. However, poker has many benefits and can greatly improve your life.
Poker is a card game and betting gambling game. Essentially, the cards you use in a poker game are real-life cards. The only difference between real and virtual cards is that virtual cards have numeric values instead of letters. Players will also have chips to use during games; these can be bought at your own expense and are necessary to compete against other players. If you're looking for the best online poker site then PokerLaws.org is the right place to be.
Playing poker helps people bond over betting money. People enjoy playing poker together since it provides a common interest. Playing poker also gives people an opportunity to socialize with others. People enjoy gambling together since it allows them to safely interact with other people. Plus, gambling money together can make relationships stronger since you can spend time with the person, you're spending time with. Playing poker also creates a sense of camaraderie among players as they work toward a common goal. The number of different variations of poker is endless; each has its own unique rules and rewards players with additional winnings. However, there are a few common features shared by all variants of poker.
Benefits
The first benefit of playing poker is that it allows you to meet new people every time you play. You'll easily be able to make new friends by playing games with them at social establishments like bars and clubs. Anyone can meet new people by playing games and will never run out of new friends to talk to. Additionally, setting up a table at your local club or community centre lets you easily organize games with your fellow members. You'll also be able to find games conveniently through your phone or computer when you're out and about. Poker has truly revolutionized how we interact socially without needing any extra effort on our parts.
Another great benefit of playing poker is that it's a mentally challenging game that will keep you busy for hours every day for weeks on end. There are hundreds of variations of poker, so finding the right game variant for you is essential for success. Explore online sites like adda52.com to play your favourite variant of money earning games. Players who enjoy strategy will find themselves engaged in their games for hours on end as they wager for their chip rewards and bid for table positions in competitive games. The best part? Once you've mastered one variation of poker, you'll be ready for the challenges found in other games such as blackjack or Texas hold 'em poker.
The biggest benefit of playing poker is that it teaches you to patiently wait for the right moment to act. Many gamers find themselves acting prematurely when they encounter difficult situations while playing poker. However, acting prematurely prevents the gamer from getting the best outcome possible. In life, there are many opportunities to act- whether it's work-related or recreational- but there are only 24 hours in every day. Taking advantage of your opportunities requires patience; acting quickly prevents you from ever taking advantage of anything in life. By learning how to act quickly while maintaining control over your emotions, you'll be unstoppable when the opportunity presents itself later on in life.
Conclusion
Playing poker has many benefits that many gamers aren't aware of until they start playing the game themselves. Poker allows you to meet new people every time you play and keeps you occupied mentally for hours on end. Playing poker helps you learn how to patiently wait for the right moment to act as it teaches you how to strategize during games without getting emotional about losing chips first. There are many other benefits that come with learning how to play poker, so give it a shot today!
Poker is simply a skill and is not based on the luck which helps the players to make money with the help of their skills and techniques while playing.
7 Tips on Choosing the Right Kind of Gel Blaster

Are you interested in investing in a gel blaster gun but need to know which one to pick? With so many different models, sizes and styles on the market, it can be tempting to choose whatever looks cool. However, selecting the right kind of gel blaster is very important for your safety, as well as for enjoying maximum performance during gameplay. That's why we've put together these seven essential tips to help make sure that you find the best model for your needs. Keep reading, and before long, you'll be blasting away like an expert!
Purpose: Determine what you will be using the gel blaster for. Will it be for skirmish games, backyard plinking, or fun? This will help you decide what type of gel blaster you need and what features are important to you.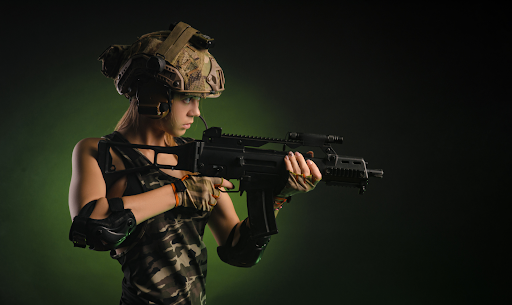 Choosing the best Gel Blaster gun for your particular needs is best done by understanding your purpose. Are you looking for a blaster fitting for skirmish games? Do you want something just for plinking in the backyard? Or is the gel blaster model simply something to have some fun with? Having an idea of the type of blaster you need will ensure that it possesses all the essential features you need and nothing extraneous. It's important to determine your goal before selecting gel blaster guns.
When selecting a good quality Gel Blaster, it is paramount to ensure that the correct model is chosen for the intended purpose. Whether you're looking for recreational use, outdoor playing with friends or skirmish/tactical events, each has its corresponding blaster. Recreational ones are usually more lightweight and able to fire a large number of shots at a time. In contrast, those meant for tactical games can be longer, have a wide range of images available and come equipped with robust mechanisms which provide greater accuracy over distance. Failing to select the suitable model for the purpose intended could diminish your performance and experience when outsourced or on-field. Ultimately, it makes sense to be purposeful when selecting any Gel Blaster to ensure you get quality out of your purchase.
Budget: Gel blasters come at different prices, from budget-friendly models to high-end models with many features. Decide on a budget and look for models within your price range.
When it comes to choosing the kind of Gel Blaster that is best suited to your needs, budget plays an important role. You must stay within your budgetary constraints while selecting a model that fulfils your desired specs and features. Gel blasters come in a broad range of prices ranging from budget-friendly models to high-end models with many features. As such, it's highly recommended that you decide on a budget and look for models within your chosen price range rather than getting carried away by attractive features on more expensive models. This can help save money while still ensuring you're able to find a quality Gel Blaster equipped with the parts you need.
Gel Blaster rifles are very popular when it comes to recreational activities. But with the variety of models and brands available in the market at different price points, it is essential to have a budget to narrow down your choices. Gel Blasters come in a range of shot speeds and capacities, so understanding your budget and wants will help you find the best rifle for your needs. A reasonable budget is necessary as Gel Blasters can be expensive if the features are one step ahead of the ones you might need. This will also help you prevent overspending on something that does not fit your Gel Blaster preference.
Power Source: Gel blasters are powered either by a manual pump or an electric motor. Consider which power source is right for you and if you prefer the convenience of a battery-powered model or the durability and reliability of a pump-action mode.
Gel blaster rifles offer an exciting way to play your favourite game outdoors, but it is essential to consider the power source carefully when making a purchase. Pump-action models are more reliable and durable than electric motor-powered blasters, while battery-powered models offer convenience. Taking time to decide which power source is right for you will ensure your Gel Blaster rifle is up to any challenge! Check what power source your Gel Blaster uses before you buy and ensure it provides the performance level that meets your specific needs.
Gel Blaster Rifles are ever-growing in popularity, with enthusiasts worldwide accepting them as a fun and competitive activity. As such, correctly understanding their power source is essential for optimal Gel Blaster performance. Gel Blasters utilize batteries to power their internal mechanisms. Still, with such a range out there, it can quickly become overwhelming when trying to choose the perfect battery power source- from battery type, voltage and amperage to size and weight of the pack. Selecting the correct Gel Blaster battery provides you with longer-lasting performance and greater efficiency and can be crucial for ensuring its longevity. Knowing the realities of Gel Blaster power sources before committing to a purchase will help ensure an enjoyable Gel Blasting experience for the novice or advanced players alike.
Range and Accuracy: The content and accuracy of a gel blaster will depend on its power source, barrel length, and other factors. Consider what you need for your intended use and look for a model that fits your needs.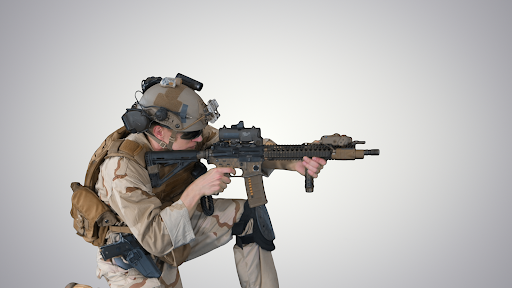 Gel Blaster Rifles offer a unique element to recreational activities, allowing users to engage in simulated missions or target practice. When buying a Gel Blaster Rifle, the range and accuracy of the device should be one of the most critical points of consideration. Gel Blasters are powered by various sources such as spring-activated motors or externally powered devices; depending on your intended use, specific power sources may be more suited than others. Furthermore, your investment in equipment such as Gel Blaster Rifles can be offset if you choose a model with longer barrels, as these will improve accuracy and distance travelled significantly. Ultimately, researching the available Gel Blaster models on the market is paramount to ensure that you pick one that offers range and accuracy suitable for your intended purpose.
Build Quality: Check the quality of the gel blaster you are interested in, including the materials used, the quality of the artistry, and the durability of the components. Look for models with good reviews from other users and a solid warranty from the manufacturer.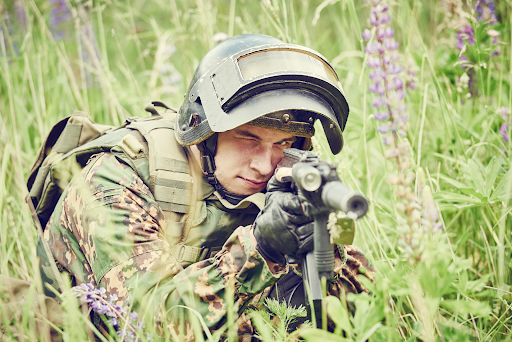 Quality is something that should always be taken into account when choosing a gel blaster. It can mean the difference between an enjoyable shooting experience and one plagued with faulty equipment or breakages. Be sure to check out the materials used, the artistry and the general durability of the model's components, as these are all essential quality components. Reading customer reviews is an excellent way to determine whether a gel blaster will likely meet your needs and expectations. At the same time, most reputable manufacturers will also provide some warranty or guarantee for their products. Taking the time to assess the quality at play can help you make an informed purchasing decision that will make you happy with your purchase later down the line.
When it comes to Gel Blasters, the quality of the product should be of utmost importance. A high-quality blaster provides a better aesthetic and tactile experience and offers higher reliability, thus ensuring that it will last longer. Quality blasters are generally more accurate and less prone to jamming because they are built to stricter standards with better materials. Overall, buying a quality blaster ensures years of entertainment, so buyers should avoid cutting corners to save money; choose quality over quantity when looking for a Gel Blaster.
Legal Considerations: Make sure you are aware of any laws and regulations surrounding gel blasters in your area, and choose a model that complies with these regulations.
When considering a gel blaster, it is essential to conduct due diligence in understanding the legal considerations for its use. Different jurisdictions can have specific laws and regulations, such as restrictions based on age and operating locations, so it is essential to confirm what you are allowed to do with a gel blaster in your area. Research which models comply with the regulations and ensure you buy one that does: failure to do so could result in severe consequences or even criminal prosecution. Taking a proactive approach towards understanding the rules before purchasing and using your gel blaster will enable you to enjoy an enjoyable, safe experience.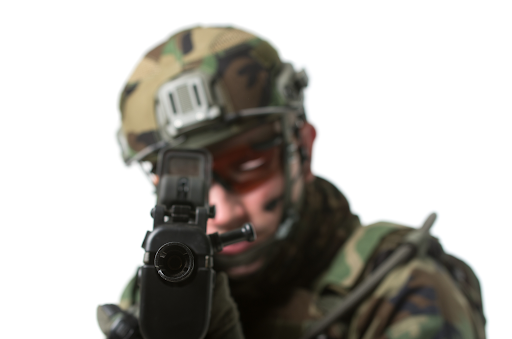 Accessorize: Many gel blasters come with the option to add accessories like scopes, magazines, and tactical gear, so consider what supplements you may need or want for your gel blaster.
When choosing a gel blaster, check to Accessorize for the best selection of accessories that can help you maximize your performance and enhance your gaming experience. Accessorize stocks all the essential components you need to take your blaster game to the next level, from scopes to magazines and tactical gear. With a wide range of items in all shapes and sizes, you can find everything you need to customize and accessorize so that you always have what it takes when gunning down your competition on the gel blaster battlefield.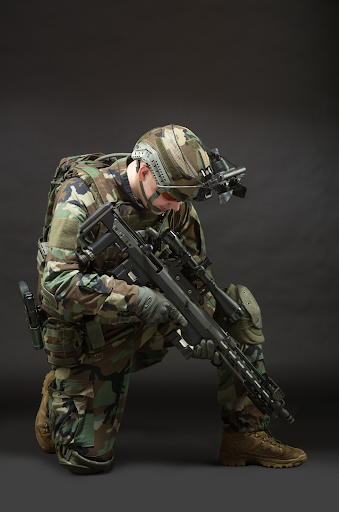 These are only a few factors you should consider when choosing your first gel blaster, but hopefully, they will guide you. If you have any questions feel free to ask us below, and one of our helpful team members will get back to you as soon as possible. Want to learn more? Check out our other blogs for all things gel blasters.
Interesting facts about the game World of Warcraft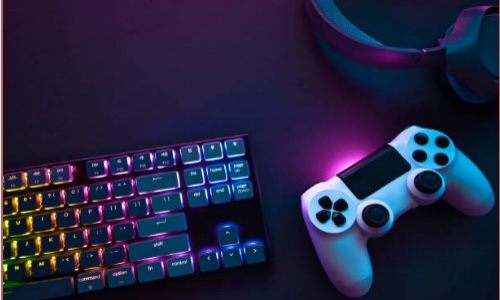 World Of Warcraft, one of the first MMORPGs, remains among the most popular games of this genre worldwide. Every day hundreds of thousands of players continue to conquer virtual worlds — both veterans who have passed hundreds of raid dungeons, and newcomers who see the game for the first time.
The most remarkable thing is that many gamers have been playing this cult game for twenty years. It's incredible! Many people start playing as a member of one faction, such as the Horde, and then decide to start over in battles for the Alliance. You might think that it's tedious to upgrade your account again, but gamers can use the services of game-boosting companies, where they can even buy WoW gold, order passage of dungeons and raids, leveling, and other services. This helps gamers save a lot of time on pumping and enjoy the game more.
This collection is dedicated to the facts about World Of Warcraft — the most interesting and noteworthy.
Deal of the Century
In early 2022, Microsoft bought Activision Blizzard, which owns the rights to World Of Warcraft. The transaction amount is a record for the gaming industry — $ 68.7 billion. The most optimistic analysts predict, if not a global restart of World Of Warcraft, which is not experiencing its best days today, then at least a point update of the project.
The Founding Fathers
The leading designer of World Of Warcraft, Rob Padro, played EverQuest for a long time and was even the leader of the Legacy of Steel gaming clan. Logically, he learned some points and mechanics from his favorite game, having refined and supplemented them in Warcraft. He also hired another guild leader, Jeff Kaplan, who today heads the development of Overwatch.
A paradise for gold sellers
In World Of Warcraft, including on official servers, you can earn real money. There are a lot of ways — selling accounts, game currency, equipment, mounts, pets, assistance in pumping or passing a complex raid, and daily and other tasks. This is "air trading", but many players are ready to dump a tidy sum for such services and goods. Usually, those who do not have time to get everything on their pay, but who also want to get to the top of the ratings.
A very popular game
In 2009, with the release of the Wrath of the Lich King patch, over 12 million people regularly played World Of Warcraft. Although this number has decreased with the release of new projects, the game remains one of the most popular MMORPGs. In total, the number of registered accounts has long exceeded 100 million.
The Gold Standard
At the time of release, the developers from Blizzard were by no means confident in the success of the project. They have already had successful games in their arsenal — for example, Diablo II, Starcraft, or WarCraft. However, there was no experience in creating MMORPGs at all. There were also few notable games of this genre at that time. EverQuest was considered the gold standard, which could only compete with Ultima Online. The equally popular cult Lineage II has not yet become so well-known as to consider it a serious competitor. The figure of one million subscribers seemed like something fantastic and unattainable. Nevertheless, by the end of the first year, World Of Warcraft managed to gather a base of five million registered users. Considering that the subscription to the game is paid and is updated every month, a very good result. And even the last addon "Dragonflight" has a score of 81 points on Metacritic.
Popularity on Twitch
In World Of Warcraft, it is interesting not only to play but also to watch how others play. According to the number of views of broadcasts on Twitch in 2020, the game entered the top ten. In 2021, WoW slightly lost ground and dropped to 13th place. Nevertheless, the grandfather of the genre has surpassed in popularity such novelties as New World, Lost Ark, Final Fantasy XIV, and many others.
Time spent in the game
In total, all players have spent more than a million years in World Of Warcraft. And on average, everyone plays for about a month. The only way to quit for a fan of the game is to get an account ban. According to Blizzard research, almost all players come back sooner or later.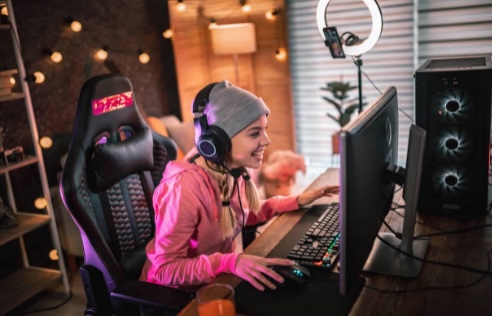 A movie about the game
Based on the game, a full-length feature film was shot in 2016 by director Duncan Jones. The plot tells about the exodus of the Orcs led by Gul'dan from the dying Draenor and their invasion of another world inhabited by the races of the Alliance. The film was a failure, receiving mostly negative reviews from critics. $160 million was spent on the filming, and fees worldwide amounted to 439 million, which is considered a bad result in the film industry. In his Twitter, Jones said that the chances of Warcraft getting a sequel are minimal.
Cartoon based on the game
The writers of "South Park" devoted the 8th episode of the 10th season of the cult cartoon to WoW. The episode was titled Make Love Not Warcraft. In their usual satirical manner, the creators ridiculed the problems of the players and developers of WoW in particular and MMORPGs in general.
Personal real estate
The developers planned to introduce personal homes for players but later abandoned this idea. Many players discuss this topic on forums — they would not refuse the opportunity to have real estate and furnish it with furniture to their taste, as happens in the SIMS series of games. In the meantime, such a feature is available mainly in Korean MMORPGs — for example, Black Desert, ArcheAge, AION, or Twin Saga.
In fact, while talking about World of Warcraft, there can be recalled a lot more facts that you might not know. We observed the most iconic moments and hope that you learned something new about your favorite game.