Expert Sexual Harassment Training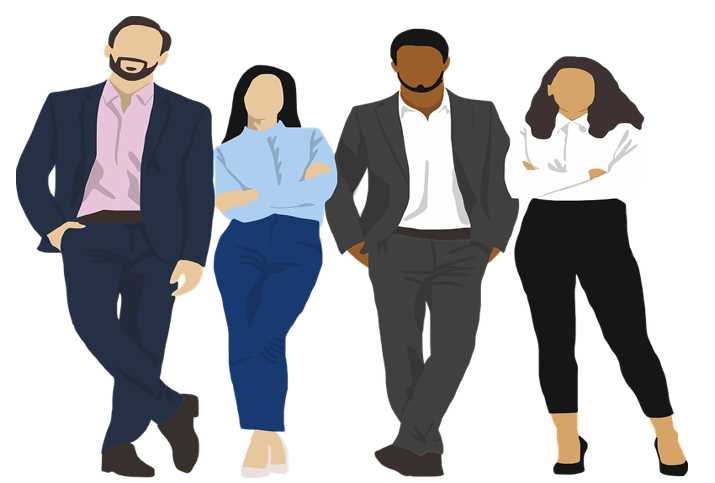 To have a comfortable and productive workplace, you must assure your employees feel that their professional environment is safe. Giving staff high-quality training to understand the risks and consequences surrounding inappropriate interactions with their coworkers not only helps give everyone equal education on the subject but also establishes your business' expectations for their behavior while under your employ.
Harassment in the workplace
In large or densely populated states it's difficult to hire and retain the best employees, and many companies will end up competing for qualified staff. If you want to ensure the longevity of your crew's career with your company. Offering them a healthy work environment and the tools they need to maintain appropriate work relationships with their coworkers is one of many ways to ensure the happiness of your entire staff. So where do you look for the best training available in New York?
Looking at the statistics of this site it can be a bit daunting to look at a professional setting and be confident that there aren't any shady goings-on happening behind closed doors or in communal break areas. Instead of trying to police every interaction by yourself or through your human resources officer, use the blanket requirement implemented by the state itself to send your entire staff through annual training sessions. This will educate them on what constitutes harassment, how to address it professionally and safely, and what resources are available to them should they find themselves facing an uncomfortable or upsetting situation.
Retaining quality employees
With various new industries cropping up by the dozens every year, it's getting more difficult to find and keep good employees. Seeking better pay, better schedules, better work, and home life balances, we're in the midst of a revolution in the professional and entrepreneurial worlds. Establishing a healthy business structure for both profitable growth and satisfied staff may sound like a staggering challenge, but the truth is it's quite simple. Know the goals of your company, and the goals of your employees, and mediate a way to align these goals. A person's career can be their passion but not everyone desires for their whole life to be about their job.
This doesn't make them any less valuable or dedicated, in fact, investing in these employees can bolster morale and profits. Word of mouth has evolved into an online media presence and having happy employees that will vet your company's quality can draw new and returning clients. If the people who do the hard work the job requires enjoy themselves, then customers will anticipate the work will be done well, because it's done with passion.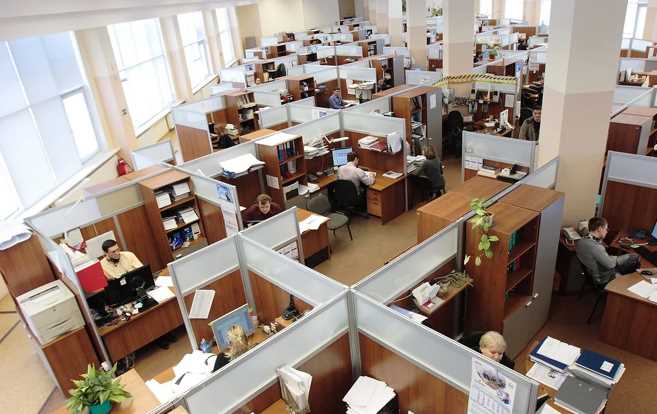 Required by the state
The state of New York requires all businesses with fifteen or more employees on staff to have them take specially curated courses that define sexual harassment, offer examples that clarify one's understanding of harassment, and have interactive portions that ask questions and engage the crew. Finding the right sexual harassment training in New York state is the first step to creating the type of professional climate you want to offer qualified applicants. By requiring this education, the state can be certain that the employee has a firm grasp of the subject matter. Rather than shoving papers in their faces to scan and sign, these courses require them to pay attention and show understanding of the laws and rules in place for their own protection.
Every year employees will attend these courses, refreshing the materials with updated regulations and mandates as things change and evolve in the professional world. With annual classes keeping them up to the required education of workplace etiquette for the entire state, your staff can operate with confidence that their personal safety and well-being are valued and safeguarded. This also offers you peace of mind as you go about your workdays, as you will know your employees will abide by the rules and guidelines they've been educated on, therefore protecting the life of the company. With turnover rates a continuing concern in all avenues of business, you should remain mindful of how to reduce it, as outlined in this link: https://www.glassdoor.com/employers/blog/turnover-retention-rates/
Mutually assured success
Retaining staff members is a vital part of a successful business that gets easily overlooked. Instead of paying for the training of new hires every few weeks or months, you can invest in individuals that will remain with your company for years to come. These are the people that make their success the success of the company and vice versa, they know the expectations, the business climate, the customers, and your professional preferences for handling various situations. Reduce turnover with excellent training, save yourself the stress of finding and training new hires, and lead with confidence. Do this by starting with giving them state-regulated courses in professional behavior and workplace etiquette.
Seasonal Depression Tips to Help You Reframe Your Thinking and Cope with Seasonal Sadness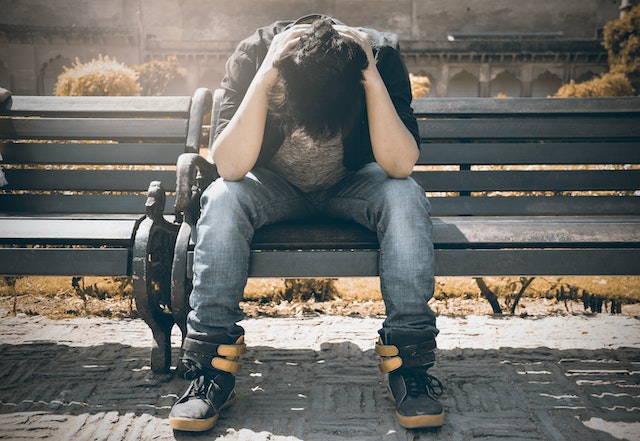 Depression sucks your energy and imagination. It will isolate you from friends, beyond causing you to miss academic goals through poor grades and missed milestones. Depression also comes with life-long effects on your physical and mental health.
Depression can be seasonal as you handle exam deadlines, assignments, and school projects. At other times, you have a lesser workload, protecting you from depression. Here are excellent tips for coping with seasonal sadness and depression.
Get help with work
Avoid too much pressure with any work by getting help. Talk to an assignment geek at https://paperwritten.com/write-my-essay.htm when your homework is overwhelming. They take over any assignment, from essays to a thesis, research paper, and dissertation, among others. This leaves you with more time to focus on personal projects like blogging, starting a business, taking a part-time job, or joining the athletics team.
Help should come from qualified persons. It allows you to rest without worrying about deadlines or poor grades. Getting help also simplifies assignments that appear difficult, thereby safeguarding your grades.
Plan your time
Depression and sadness come from panic. It is probably time to submit work, yet you have not started. Most of the assignments come with adequate time to complete the work. However, if you do not prioritize the work by creating time in your schedule, it will remain incomplete by the time the deadline lapses.
Use homework planners and other diary apps to organize your time. Identify the most appropriate time for each activity. Start working on assignments immediately after they are issued to avoid rushing at the last minute. Leave room for emergencies that may derail your plans. By organizing your time, you will remain more productive and efficient.
Create time to rest
Avoid overworking on any project. Identify the time you would be more productive, therefore, completing your work faster. An organized day also means identifying priorities. Commit your time and energy to the most important tasks. With nothing to worry you, it is time to rest.
Watch movies, socialize with friends, exercise, play video games, and sleep. Create an environment where you can relax after a tough day. Make a comfortable bed and avoid noisy neighbors or neighborhoods that will affect the quality of your sleep. A relaxed body and mind will be less prone to stress, sadness, as well as depression.
Identify depression pattern
What is making you sad or depressed? Take note of moments when you feel sad or depressed and take necessary corrective measures. If you are always stressed by assignments, you can buy cheap essay and avoid homework pressure. If the stress comes from low finances, take a part-time job or start a business. Knowing the pattern of sadness and depression will help you to break it. It makes your life more productive regardless of the season of the year or term.
Enrich your life by embracing more activities beyond school or work. Exercise, eat well, sleep enough, and build an active social life. Get help with assignments and use technology to complete assignments. Take note of moments when you feel stressed and find a way to break the cycle. By avoiding sadness and depression, you will remain more productive as well as efficient in your daily chores.
What is the Price of Courses of BAM University and it's Reviews?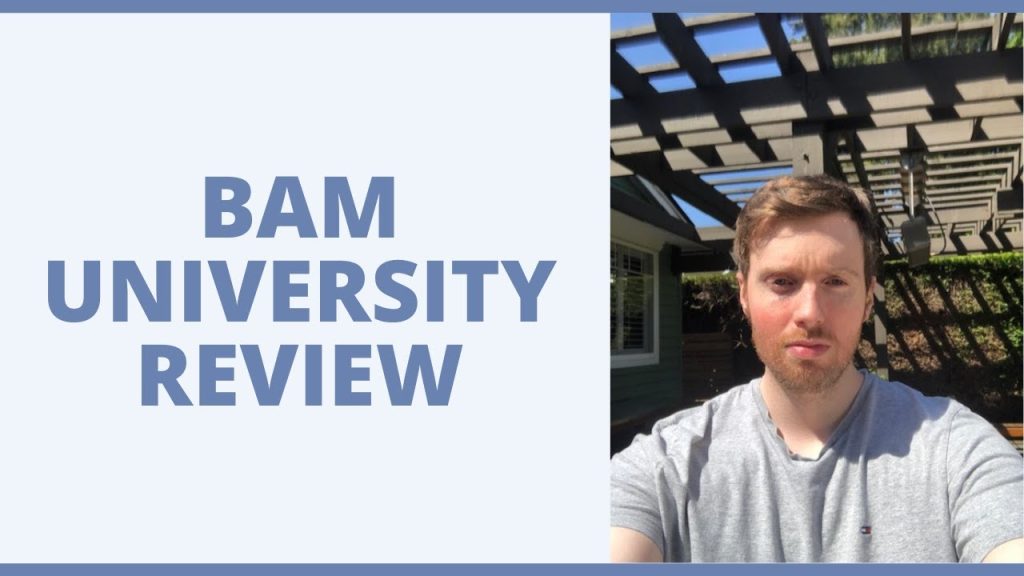 Bam University is one of the most beneficial universities providing multiple training courses. It was introduced by Joshua T Osborne, who is helping the youth earn millions of dollars by sitting at their homes through digital marketing. Almost 2500 students are enrolled in the institution's program out of the group's estimated 7500 members.
BAM University assists students with their inquiries and provides a variety of courses, such as sales coaching, handheld individual training, and motivating tactics. Josh reasoned that this university would enable him to become an authority in the digital world as he started his course and assisted students.
Joshua, the owner of BAM University, provides a wide range of excellent classes that are not just focused on SEO, etc. He also instructs us on communicating with clients professionally and provides information about Facebook, Google, and website building. So, let's discuss Bam University Reviews.
Who Suggested the Idea of BAM University?
Many people think it was the owner, Joshua's idea to introduce BAM University, and he had suggested it. But it's wrong. Instead of Josh, his dear friend Dan Klien came up with an excellent idea for the business models of this university.
When Josh started Bam, Dan had been running his coaching for five years. Digital real estate was Dan's fantastic idea, and it has been very successful for Josh and all the students since it has become a great source of revenue without even needing to follow orders from a supervisor because you are your boss.
Additionally, DAN not only suggested the idea of BAM University, but he also provided some great tools for help. When you enroll in BAM University, you will observe the use of many excellent software and tools, including calling and Snapps. These are the programs that Dan and his team previously introduced and created after seven years of nonstop labor.
What is the Cost of Joining this Course?
According to its students, the price of Bad Ass Marketers was originally $7,000 but was then reduced to $5,000 due to their complaints. However, remember that this is only one of the individual's statements, and we cannot independently confirm the price.
Whatever the exact price, it is evident that the Bad Ass Marketers is on the expensive side. With so much money, you could launch your lead generation company and access online resources for free education. So, it's not easy to enroll in this course. However, the price mentioned above is not accurate.
Conclusion
Only a few websites require more time to launch, but it requires a lot of work and is tough to succeed. However, Joshua has become a successful business person thanks to creating outstanding students on their company plans. BAM University, as well as Joshua T. Osborne, is not a scam, and you can trust him.
He succeeded even though it also took a lot of patience and work. Joshua has served as an inspiration to all people, but especially to the younger generation. He has also been an excellent aid to all students by explaining successful strategies he already uses in his profession.
How Team-Based Video Games Help Build Communication Skills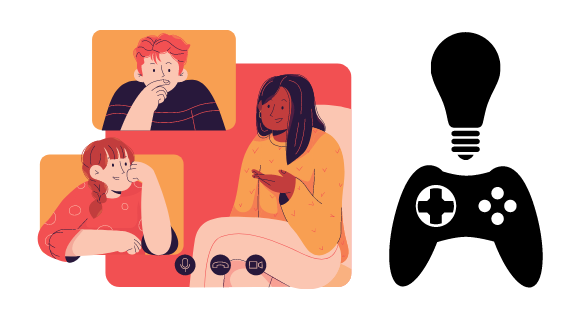 The Evolution of Team-Based Video Games
Team-based video games have been an integral part of the gaming landscape for decades, evolving from primitive text-based interfaces to advanced multiplayer platforms with live voice chat capabilities. In recent years, the introduction of communication tools has become an industry standard, with almost every game released offering some form of player interaction. But a question that often arises is: how can team-based video games help improve your communication skills?
To answer this question, let's start with the concept of communication in gaming environments. Players often have to discuss strategies, negotiate actions, and coordinate movements. Let's take the example of a popular game, Minecraft, where players can use tools such as the Minecraft skin editor to customize their in-game appearances. This not only helps to build a sense of team identity, but also opens the door for conversations about individual creativity, taste, and design skills.
The Role of Communication in Team-Based Video Games
Communication is crucial in team-based video games, where players must coordinate with each other to achieve a common goal. These interactions often mimic real-world situations, like working in a team to solve problems or dealing with stressful situations. Therefore, being a part of these in-game scenarios can help players build and refine their communication skills.
For instance, in an intense game scenario, a player might need to quickly relay information to their team to devise a strategy. This experience can help improve their ability to communicate under pressure, a skill highly valued in real-world situations. Also, a team player's ability to listen, understand, and react to others' perspectives and ideas is improved, thereby enhancing their interpersonal skills.
Enhancing Communication Skills Through Video Games
Learning how to effectively communicate in team-based video games can have several real-world applications.
Problem Solving and Decision Making: In many team-based games, players face complex problems that require them to communicate with their teammates to devise and implement strategies. These situations help improve their problem-solving abilities and decision-making skills, two crucial aspects of effective communication.
Negotiation Skills: In a game setting, players often have to negotiate with others to reach a common understanding or goal. This experience can help develop effective negotiation skills, which are valuable in various life scenarios, such as conflict resolution, business, or relationships.
Leadership Skills: A team-based video game often requires a leader to guide the team's strategy. This leader must be able to clearly and effectively communicate their ideas and strategies, facilitating the development of leadership skills.
Language Skills: In multiplayer games that connect players from around the world, there's an opportunity to interact with people from different linguistic backgrounds. This experience can enhance language skills, including vocabulary, grammar, and conversational fluency.
Cultural Understanding: Through interactions with players worldwide, gamers get exposed to different cultural perspectives, making them more empathetic and understanding. This global exposure aids in developing cross-cultural communication skills, which are becoming increasingly important in our interconnected world.
In conclusion, team-based video games provide a dynamic environment for improving a wide range of communication skills. They not only provide fun and entertainment but also serve as a platform for personal growth and skill development. So next time you jump into a multiplayer game, remember, you're not only enjoying a thrilling digital experience, but you're also honing your real-world communication skills.