Here's the answer to your question, "where to find EV charging stations near me?"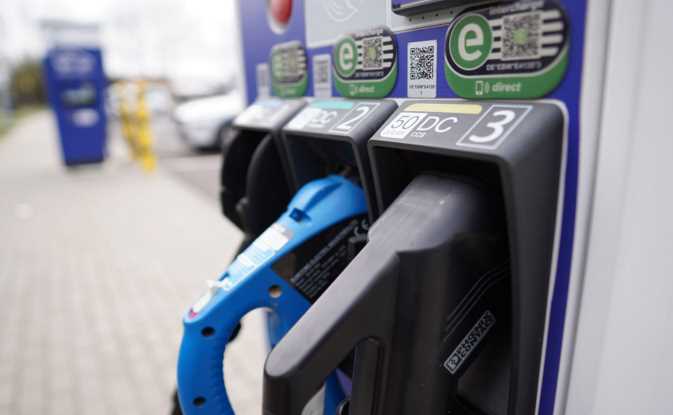 Electrification is a reality. America's shifting towards becoming a country that emits less and fewer greenhouse gases, and is more environmentally friendly. The idea is to "electrify everything": this means to start using almost 100% of technologies that do not pollute the air. As the government is pushing for automakers to manufacture more electric vehicles, and drivers are being encouraged to choose EVs, the valid question that those users ask themselves is "where can I find EV charging stations near me?"
In response to the growing demand for electric vehicle charging stations, President Joe Biden has stressed that money will be invested in creating more EV public charging points to meet the increasing need. Depending on the state a user is in, answering the question of where to find EV charging stations near me may be more or less easy to answer. In this article, we'll take a closer look at this topic.
How do I find EV stations near me?
For all those people wondering "where can I find a DCFC or level 2 EV charging stations near me?", these chargers are usually located at convenient spots so that drivers can easily get access to them. Moreover, the locations of these EV chargers are meant for users to have something to do while their vehicles are charging.
It's possible to find a fast charger in a shopping center's parking lots, in public recreation areas such as parks, or even outside coffee stores and restaurants. Now, we have more good news: there are ways to find these charging stations easily.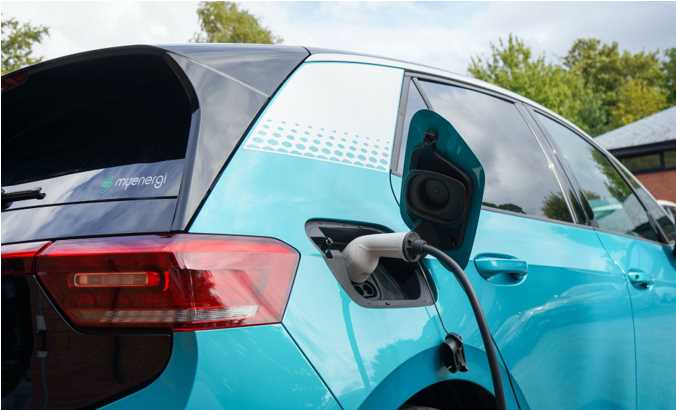 Perhaps you're in the middle of a road trip or on your way to work and urgently need to recharge your vehicle's battery. That's why there are companies that have strived to create ways to make this task as easy as possible. Here are some examples:
EVCS: in addition to offering a monthly subscription that allows recharging as many times as needed, this company created an easy-to-use search engine for EV charging stations. Just access it from their mobile app or their website and search by zip code, address or city.
PlugShare: they have created an app and also a website that allows people to see the complete map with the different EV charging stations available.
Some data on EV charging stations by state
America has a large network of chargers, making it easy to answer questions such as "are there Level 2 electric vehicle charging stations near me?"
According to the EV Adoption website, there are more than 2 million electric vehicles and over 110,000 charging stations across the United States. There's a big difference in the number of both electric vehicles and charging ports, depending on the state.
Here are some examples of the states with the most EVs and the most EV charging stations, and those with the least development in that regard, as of September 2021 (EVAdoption).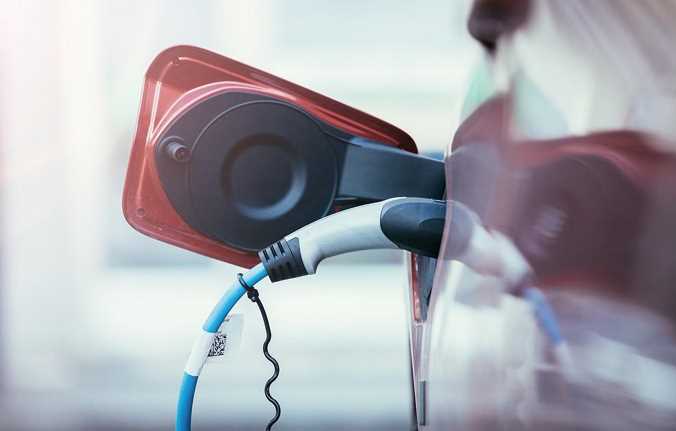 States with the most EVs and charging stations:
930,811 EVs – 34,185 charging points.
New York. 106,024 EVs – 6,547 charging points.
108,749 EVs – 5,644 recharging points.
78,585 EVs – 4,946 charging points.
Those with the fewest electric vehicle charging stations:
1,113 EVs – 81 charging points.
North Dakota. 656 EVs – 134 charging points.
South Dakota. 1,015 EVs – 147 recharge points.
707 EVs – 169 recharge points.
Over the next few years, hopefully, the network of electric chargers will continue to expand, helping more drivers to opt to drive electric vehicles. The reassurance of finding an electric charger close to wherever a user may be is key to encouraging the adoption of this form of mobility.
What Is a Vacuum Leak Checker? And How Does It Work?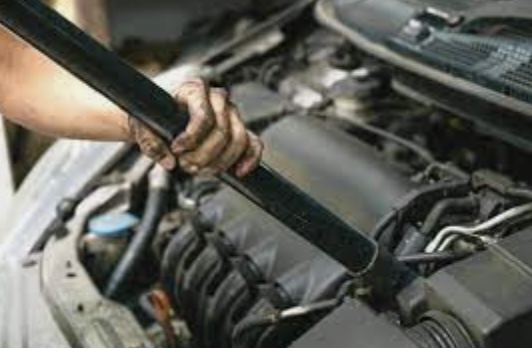 Manufacturers and producers carry out scheduled packaging tests to ensure that the contents stay free of outside contaminants and safe for consumption. Package strength is essential to guarantee the safety of products from external factors such as oxygen, as this can accelerate the decay of anything contained inside. It is, therefore, of utmost importance to use the best and most thorough testing procedures on product packaging, especially in the food sector.
What Is a Vacuum Leak Checker?
The vacuum leak checker is an affordable way of ensuring that your product packaging is free of leakage. Leak testing is now very easy to achieve and implement thanks to the vacuum leaker tester from Seal-Check. The device works on the principle of pressure difference to expose even the smallest leaks in product packaging. This testing procedure is one of the fastest and most replicable ways of checking for perforations.
The device places the packaging in a low-pressure environment, forcing any air in the packaging to escape to restore a pressure balance. This method is suitable for a lot of different packaging styles, making it a favorite among manufacturers. Loved for its simple operation, it drastically shortens employees' learning curve, making it easy to implement in any production line. When performed underwater, the device also makes it easy to see where the vulnerabilities are. It is suitable for various types of packaging, including:
Thermoformed trays
Tetra packs
Vials
Capsules
Cans
Bottles
Vacuum packs are also testable with the aid of a vacuum set.
How Does It Work?
As stated earlier, the device uses the concept of pressure difference. The airspace above the water evacuates, creating a vacuum, which results in the pressure inside the test product being higher than the ambient pressure inside the chamber. One can create a vacuum as low as 200 mbar absolute.
Air then escapes from leaks and rises observably in the form of bubbles, usually from weak points such as closures and sealings. Note that this is the only method that allows for pinpointing the leak. Thus, allowing for the elimination of mistakes and streamlining of the packaging process.
Simple strength tests or tests of packs with liquid products are also possible in the dry chamber. The principle remains the same and still operates on pressure differences. The product sits in an air-tight chamber. Actioning a lever on the side of the device will create a vacuum. Once it reaches the desired vacuum level, one can then observe for any leaks in the packaging. Liquids typically spill out from the location of the hole. Thus, it is still possible to tell where the leakage is coming from and adjust the packaging procedure accordingly.
Why Choose Seal-Check?
Perfect leak protection is significant for food packaging, pharmaceuticals, health supplements, beverages, and several other industries. Superior product quality upon delivery ensures you keep your bottom line where it needs to be. Seal-Check products pledge to keep you in business while at the same time keeping your customers pleased with your high standards of quality.
Not only that, but our equipment also makes sure you avoid expensive legal action taken against you when packaging does not hold up. Anytime your packaging does not function well, you risk the loss of trust from the public and loss of customers and revenue. At Seal-Check, we know that investing in your packaging process has a direct correlation to your success, so we want to work to be your ultimate seal-testing solution.
Our products guarantee restful nights as you can assure customers that your packs are evaluated with the highest standards in procedures and equipment. When in doubt, go the Seal-Check way!
Unlock Car Door – The Best Lockout Services In Town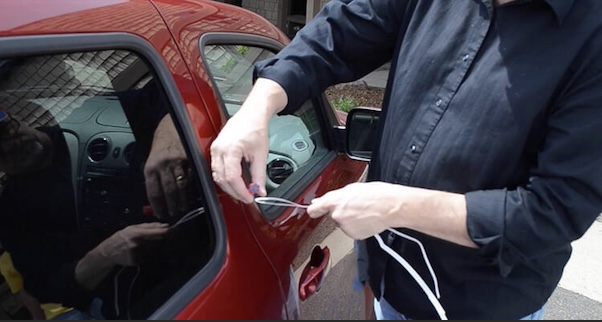 Eddie and Sons Locksmith is the answer in Manhattan, NY, if you are searching for a car lockout service. Our service members will help you unlock car doors showing their expertise within the minimum possible time.
Locked yourself out of the car, and now you can't unlock the car door? This is the problem that automotive locksmith NYC or emergency locksmiths encounter almost every day. However, Eddie and Sons Locksmith is best trained in dealing with such issues. We have been practicing in the field to rekey locks for ages and now have become pros in dealing with such emergencies. Even before reaching the site, we are sure of solving your problem.
What To Do If You Can't Unlock Car Door By Yourself
If you have locked yourself out of your car and don't need what to do, immediately call for help from a locksmith near me expert. However, we know that's not always the case. When anyone gets in such car trouble, before calling for help, they have tried all the hacks they see by themselves. People call locksmiths for help as the last resort when nothing has worked. Sometimes these hacks might help open the car door; however, people often end up damaging the car's body or door. That's why we don't recommend using hacks in such cases. However, you can follow the tips that might help you if done carefully.
Try using a screwdriver or a hairpin to open the lock
Use a thin slit-like plastic to open the lock.
Use some other alternate key with some similar pattern.
However, these are not authentic and might not always help. That's why don't hesitate to seek help from some talented automotive locksmith NYC and get durable services.
We Have Affordable Unlock Car Door Services
Some people avoid contacting locksmiths because they think we charge a lot. Your concern is correct, but that's not the case with Eddie And Sons Locksmith. We provide an affordable price range for all types of our services. Whether we provide high-end services or some local ones, we cover all our work at reasonable prices so that everyone can afford a locksmith.
Emergency 24/7 Unlock Car Door Services
If you have experienced a car door lockout in the middle of the night, you must be aware that it is not only terrible but also horrifying for you. Because you can't even think of how to get out of your situation, but don't worry, if you're reading this, you have been sorted out. Or emergency Lockout services are functional 24/7 without considering night, weekdays, and weekends. Emergency does not come planned; that's why we must prepare ourselves for the possible emergency we might get into. When we receive your call, first of all, we are all for the trouble you are in. Then we ask for your location and send our fully loaded mobile van towards you to help you out within minutes. These vans are fully loaded with all types of emergency tools. That's why when we reach your doorstep, we don't take much of your time sorting your problem out.
Get Our First Class Services At Your Doorstep
Along with the super fast and affordable services, we are happy to tell you that our services are ranked number one as Eddie And Sons Locksmith, Manhattan, NY. Next time you need to unlock car door or some of your relatives, give us a call and get served by us. We guarantee you will never regret; it but will also recommend our services across the town just like many other clients do.
Eddie and Sons Locksmith – Manhattan, NY
Address: Manhattan, NY
Hours: Open 24 hours
Phone: (646) 459-4358
What Do You Do If Involved in a Road Incident?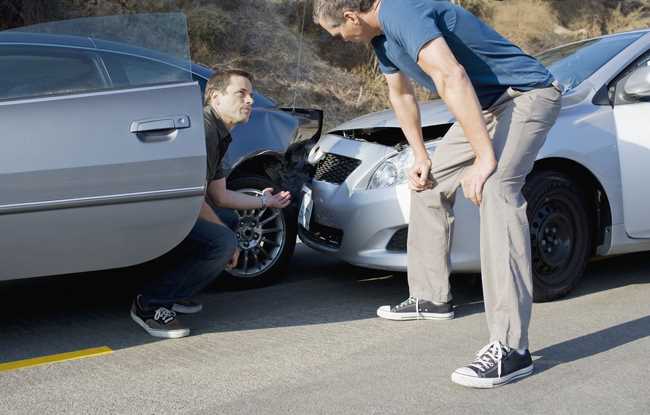 A car suddenly rams into the back of you – do you know what to do? Even a slow-speed collision can leave you feeling shaken and cause an injury, so you must be prepared for an accident and know what to do in the aftermath to ensure safety for all. Hopefully, this will be an experience that you do not have to go through as anyone that has been involved in an accident before will tell you just how upsetting, stressful, and traumatic it can be. With this in mind, keep reading to learn the main steps to take after an accident, so that you are well prepared.
Check for Injuries
The very first thing to do after a road incident is to check yourself and your passengers for any obvious and major injuries. If you or somebody else is seriously injured, then you should call 911 and try not to move. Keep in mind that just because nobody is presenting an injury does not mean that they have not been hurt, so you will want to get checked over at some point regardless.
Get to Safety & Call the Police
Next, you should move to the side of the road, if you can, so that you are in a safe position and so that traffic can resume. Even if there is no damage and everyone is fine, you still need to call the police as a legal requirement in most states.
Exchange Information
While you wait for the police to arrive, you should exchange information with the other driver(s). Try to avoid placing or admitting the blame for the accident and try to be civil. The main information to swap includes:
Name and contact info
Insurance company and policy number
Driver's license
License plate number
Car make and model
Location of accident
Gather Evidence
It is also helpful to gather any evidence at this stage, so that you can create an accurate timeline of what happened. Evidence can include photos of damage and injuries, dash cam footage, CCTV footage, and witness statements. You should also write down as much as you can remember, as it is easy to forget when the adrenaline wears off.
Call Your Insurance Company
You also need to notify your insurance company as early as you can. You will need to provide them with as much information as possible and they will tell you what needs to be done if you want to file a claim. If you need to find a new insurance company, then you can use a broker, like kbdinsurance.com, to compare quotes and find the best policy for your needs.
These are the main steps that you need to take after being involved in a road incident. Even a low-speed collision can be dangerous and leave you feeling shaken, but you must know what steps to take, so that you can ensure the safety of everyone and get back on the road before long.